With Plaza Premium having recently rejoined the Priority Pass network, is the lounge operator placing less of an emphasis on quality? Some reports I've received from readers suggests so…
How Plaza Premium has been evolving
Plaza Premium operates a network of dozens of airport lounges, and has one of the largest lounge networks in the world not run by an airline. This is different than Priority Pass, as Priority Pass sells memberships to its partner lounges, but Priority Pass as such doesn't operate any lounges.
Over the past few years, Plaza Premium has tried to adjust its business model, though seemingly not with much success. In 2021, Plaza Premium cut ties with Priority Pass, meaning that Priority Pass members could no longer access these lounges.
My assumption was that Plaza Premium would try to monetize its lounges more profitably. After all, Priority Pass members can fill just about any lounge, but Priority Pass' reimbursement rates are lower than what independent lounge operators could get through some other sources.
When Plaza Premium cut ties with Priority Pass, the lounge operator focused on selling passes to its own lounges, and also offered lounge access to select American Express and Capital One cardmembers, without the need to have a Priority Pass membership.
Well, just under two years after Plaza Premium cut ties with Priority Pass, the two companies made up, and once again formed a partnership. With this, Priority Pass members once again have access to Plaza Premium's 60+ lounges.
The way I viewed it, Plaza Premium once again joining forces with Priority Pass was a double-edged sword:
On the one hand, it's good that more consumers get access to these lounges
On the other hand, it was nice how Plaza Premium lounges were quieter than most other contract lounges, and I was also worried that allowing Priority Pass members in again would reduce Plaza Premium's incentive to offer an elevated experience for guests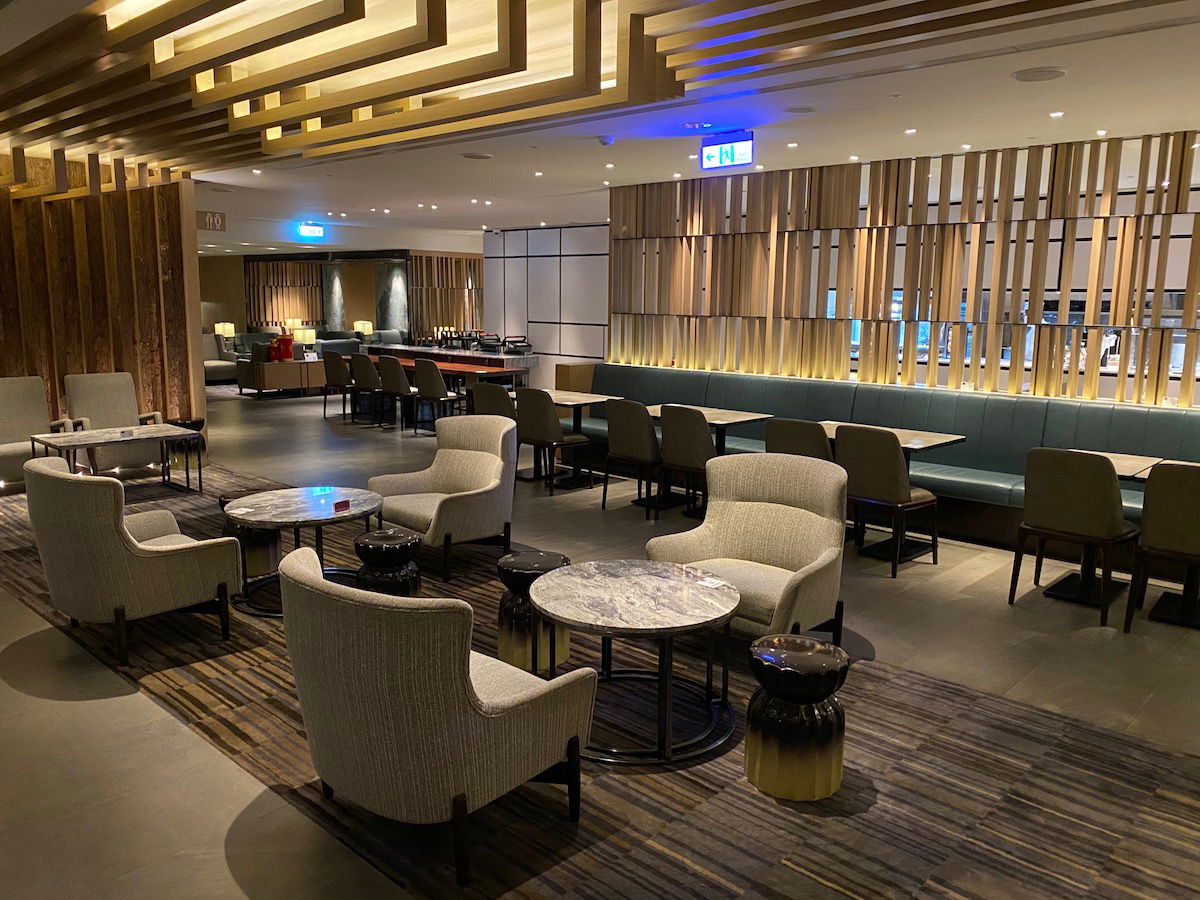 Are Plaza Premium lounges going downhill?
This is more a question than a statement, as I'm curious to hear impressions from OMAAT readers. I've had two separate people contact me recently, pointing out how Plaza Premium lounges aren't what they once were. It's hard to know if these just represent individually bad experiences, or are indicative of something bigger.
For one, the Plaza Premium Lounge Orlando opened in late 2022, and looks incredible by US standards. One of the surprising features was that it had a grab-and-go food and drink selection, so that you could take some things with you for your flight. That was apparently eliminated around the same time that the lounge started accepting Priority Pass.
Now, it's possible that the timing was a coincidence, and that there was just too much abuse from passengers, and they helped themselves to too much.
Another reader points out the cutbacks at the Plaza Premium Lounge Rome. The a la carte food ordering has been eliminated (and that wasn't a coronavirus protocol, but rather was intended to be a premium feature), and on top of that the bartenders are apparently now refusing to make espresso-based drinks, instead directing people to the nearby machines.
So I'm curious to hear from others — has anyone else visited Plaza Premium lounges since they rejoined Priority Pass, and noticed a difference in quality?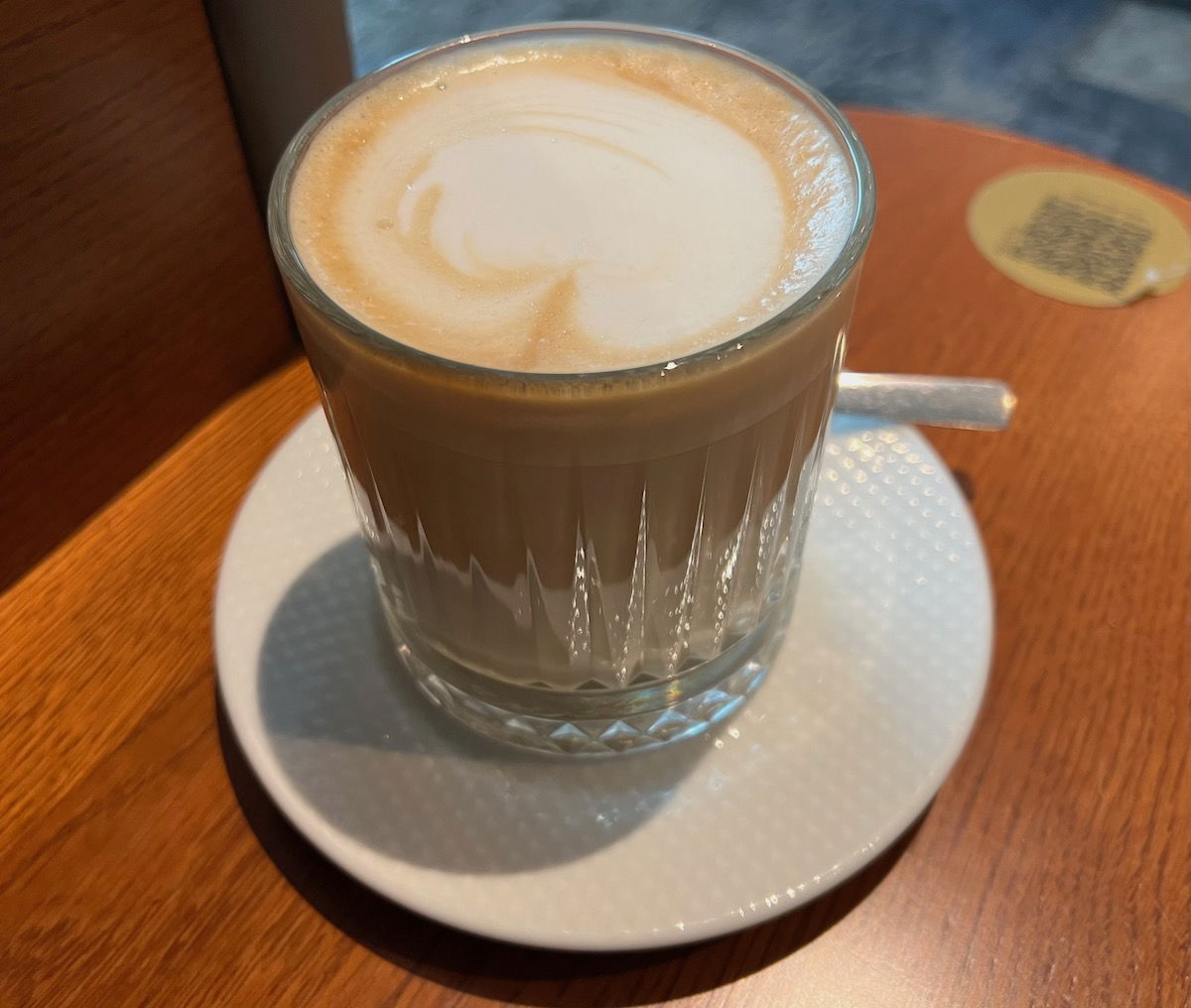 Bottom line
Plaza Premium lounges have recently rejoined Priority Pass. That's good in terms of giving more people access to more lounges, though it's not great in terms of crowding in these lounges, as well as Plaza Premium's incentive to invest in its product.
I've heard from a couple of readers now about changes to Plaza Premium lounges since they rejoined Priority Pass, so I'm curious to hear if these were just unlucky experiences, or if there's something to this.
While I hate to see it, I also totally get why Plaza Premium would invest less in the quality of its lounges. When allowing in Priority Pass members, the economics change, and it becomes a high volume and low margin game.
Have you noticed any changes with Plaza Premium lounges?