This is hardly breaking news, though an interesting development nonetheless. Doha's new Hamad International Airport opened early last year, after literally years of delays.
Even though the airport only became fully operational early last year, some of the lounges in the airport still aren't open.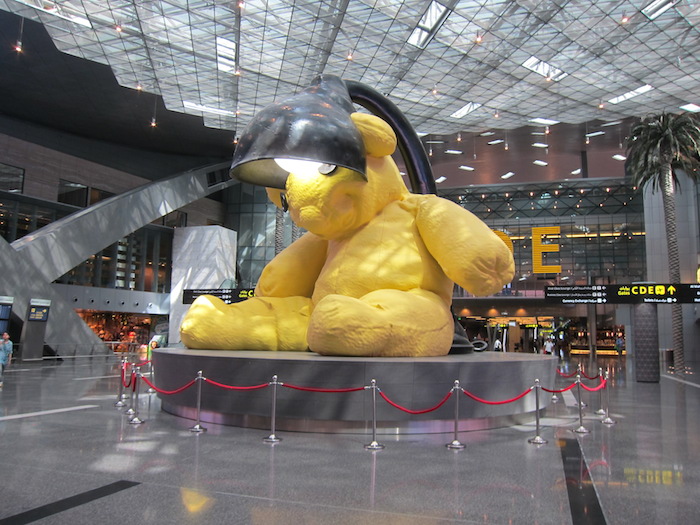 Qatar Airways hasn't yet opened their Al Safwa First Class Lounge. When the airport first opened they said the lounge should be open within a couple of months. What was the reason for the delay? Qatar Airways' CEO Akbar Al Baker was quoted as saying "it is such a complicated and high-end [operation] that the contractor is having difficulty keeping up with the kind of finishes we want."
And the Qatar Airways Al Safwa First Class Lounge still isn't open, despite repeated promises of it opening shortly. While Qatar Airways previously had a timeframe for the new lounge opening, now they've stopped giving a date. Which is probably smart in terms of managing expectations, since at this point it might be next year before the lounge opens.
The Qatar Airways Al Mourjan Business Class Lounge is being used as the airline's "premium" lounge. Initially it accommodated first class, business class, oneworld Sapphire, and oneworld Emerald passengers. It's a large lounge, though certainly gets crowded during peak times.
When it opened, Qatar Airways announced that oneworld Sapphire and Emerald members would get access to the Al Mourjan Business Class Lounge, and that once the Al Safwa First Class Lounge opened, oneworld Emerald members would get access to it.
Well, Qatar Airways has backtracked on that approach. As of a couple of months ago, oneworld Emerald and Sapphire members no longer get access to the Al Mourjan Lounge. Under the current system, and as reflected on the oneworld website:
Qatar Airways/oneworld first & business class passengers get access to the Al Mourjan Lounge
Oneworld Emerald members get access to the "Qatar Airways First Class Lounge"
Oneworld Sapphire members get access to the "Qatar Airways Business Class Lounge"
Except what's tricky is that the first & business class lounges referenced above aren't actually the airline's first & business class lounges, but rather just lounges they've named as such to accommodate oneworld flyers.
So Qatar Airways certainly isn't acting within the spirit of oneworld, though that hardly makes them the only airline where that's the case — British Airways excludes oneworld Emerald members from accessing The Concorde Room, even though that's technically their "real" first class lounge.
Bottom line
So yeah, the Qatar Airways lounge situation in Doha continues to be a bit of a mess. The Al Mourjan Lounge is a perfectly nice business class lounge. The Al Safwa Lounge should be nice, if/when it opens. The fact that they still don't have a date for that happening is ridiculous.
But if you're accessing lounges at Doha Hamad Airport because of your status, you sort of get the short end of the stick, as you'll be accessing lounges designed exclusively for status passengers, as opposed to first and business class passengers.
Now we should just start taking bets on if/when the Al Safwa Lounge will actually open!
Have you visited the Qatar Airways "First" and "Business" class lounges as a oneworld elite flyer?