On Wednesday I wrote a post reflecting on my 2013 travel year and the 400,000+ miles I flew. I figured I'd follow up that post with some of my "best" and "worst" travel of 2013. It's worth noting that I'll only put "new" experiences in this category. So for example if I've stayed at a hotel prior to 2013 it won't be listed below, even if it was great.
With that in mind, here are some of my picks:
Best first class airline lounge of 2013 — Air France First Class Lounge Paris and Emirates First Class Lounge Dubai
Last year I experienced two new lounges that are hands down on par with the best out there, like the Lufthansa First Class Terminal in Frankfurt and Thai Airways First Class Lounge & Spa in Bangkok.
The first lounge was the Air France First Class Lounge Paris, which was really eye opening. The service, lounge itself, and food were all top notch. Too bad Air France first class is fairly unattainable on miles!
The other best loungr of 2013 is the Emirates First Class Lounge Dubai, in particular the one in the A380 terminal. It's not so much a lounge as an entire terminal dedicated to first class passengers, allowing you to board your flight directly through the lounge.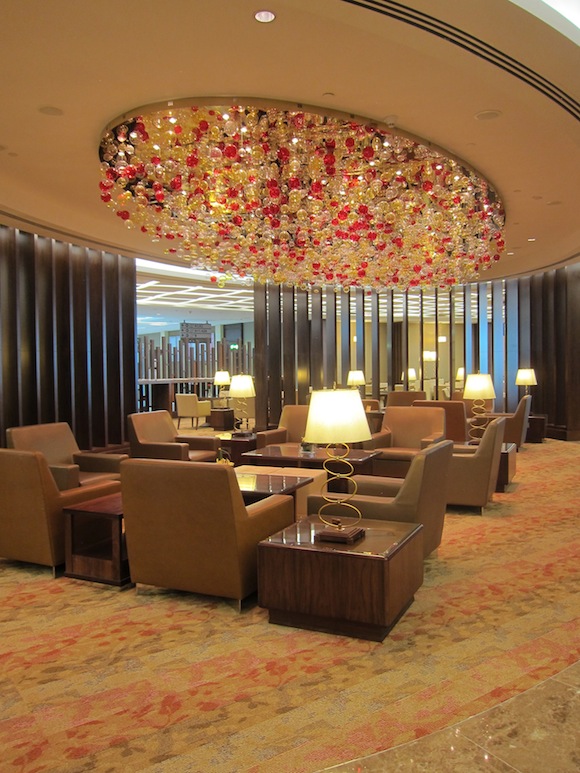 Best business class airline lounge of 2013 — Turkish Airlines Business Class Lounge Istanbul
The Turkish Airlines Business Class Lounge Istanbul is hands down one of the most amazing business class lounges I've been to. The food spread is incredible and design is stunning. If only the lounge weren't quite as crowded I'd say it could compete with the world's best first class lounges.
Best business class product of 2013 — EVA Air Hello Kitty Royal Laurel Class Taipei to Los Angeles
EVA Air joined the Star Alliance in mid-2013, and are a huge asset to the alliance. Not only do they release a ton of award space, but they have one of the best business class products in the world thanks to their reverse herringbone seating, and the amenities aren't half bad either, between the Dom Perignon they serve and Rimowa amenity kits they offer on longhaul flights. Even more special is that one of their Los Angeles frequencies is operated by a Hello Kitty aircraft.
Best airplane sleep of 2013 — Singapore Airlines Suites Class San Francisco to Hong Kong
There are lots of great first class products out there, but can you really beat having a double for a 14 hour flight? The only downside to the flight was being alone!
Most fun flight of 2013 — Emirates First Class Singapore to Dubai
No point in even recreating this flight. It was either the worst or best Emirates flight ever… I'm not sure which.
Best hotel stay of 2013 — Amandari and Amankila
My best hotel stay — and perhaps best trip of 2013 — was with my mom at the Amans in Bali. We stayed at Amandari and Amankila, and they were simply spectacular. Admittedly they're in a slightly different price range than the hotels I usually stay at, but it was an unforgettable experience and I can't help but think we still got a great "value" despite the high rates.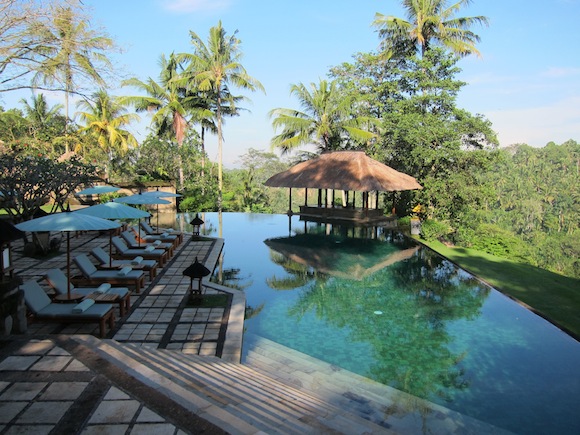 Best Starwood hotel stay of 2013 — W Taipei
I'm usually not a fan of W Hotels because I find they're style over substance and really don't focus very much on the guest experience, though I was really impressed by my stay at the W Taipei. It was a gorgeous hotel, the service was amazing, and they even had great elite recognition, which is rare at W properties, in my experience.
Besides, they had ice cream and pizza at the breakfast buffet… what more could you really want?
Best Hyatt hotel stay of 2013 — Park Hyatt Istanbul
I had a ton of amazing hotel stays this year with Hyatt, most notably at the Park Hyatt Istanbul, Park Hyatt Buenos Aires, Hyatt Regency Nice Palais de la Mediteranee, Grand Hyatt Kuala Lumpur, Grand Hyatt Cannes Hotel Martinez, and Park Hyatt Zurich. I'd have to say my single favorite stay was probably the Park Hyatt Istanbul. It was the smallest Park Hyatt I've stayed at, and the service was just flawless. It's a gorgeous building, and their Spa King rooms are pretty amazing because they have Turkish baths.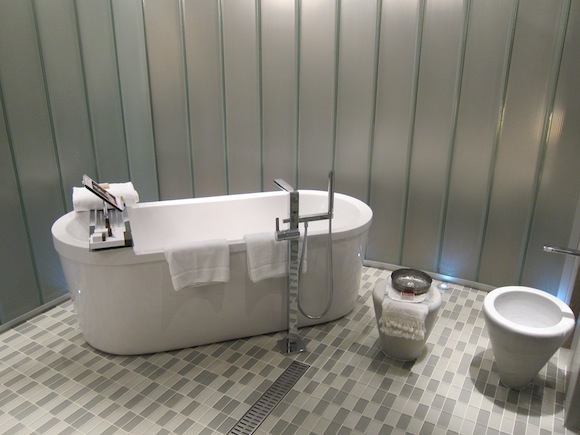 Okay, so I can't in good conscience not include at least a few of my "worst" of 2013 as well:
Worst flight of 2013 — Royal Jordanian Business Class Bangkok to Hong Kong
It's the only time I've been on a plane and thought I was going to die. 'Nuff said.
Worst inflight service of 2013 — LAN Business Class Miami to Buenos Aires
While LAN's hard product is quite good for travel to South America, this was the first time I've ever had food (just about) literally thrown at me.
Worst first class lounge of 2013 — British Airways Concorde Room London Heathrow
Don't get me wrong, in absolute terms this probably wasn't my worst lounge experience of 2013, though compared to what I was expecting it was. Between the rude service and untidy lounge (in particular the bathrooms) I wasn't impressed.
What were some of your most memorable travels of 2013? Let me know in the comments below please!