---
After a grueling taxi ride from the airport, enhanced slightly by the backseat singalong to "My Sharona" on the radio, we made it to the Park Hyatt before 10AM.
We were dropped off on the historic side of the hotel, which looks almost like The White House. Once inside we were welcomed by the friendly bellman and pointed to the check-in desks, where we were immediately helped. Despite our early arrival our rooms were ready. I had booked a Park King room for 18,000 Gold Passport points per night, as this is a category five property. Paid rates were over $500USD per night, so that's a great use of points in my book.
I was informed I had been upgraded to a Park Deluxe King, and made familiar with all the Diamond benefits, including complimentary breakfast, internet, late check-out, etc.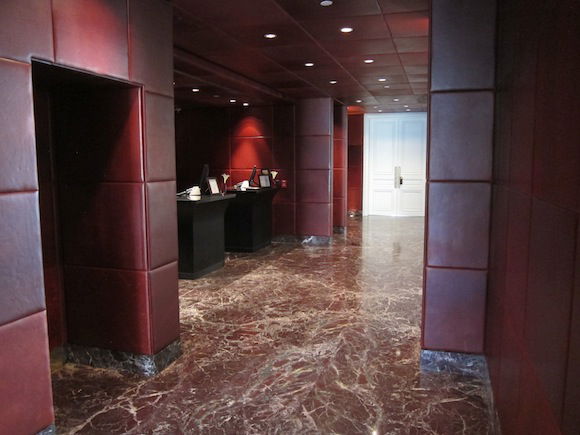 Historic wing lobby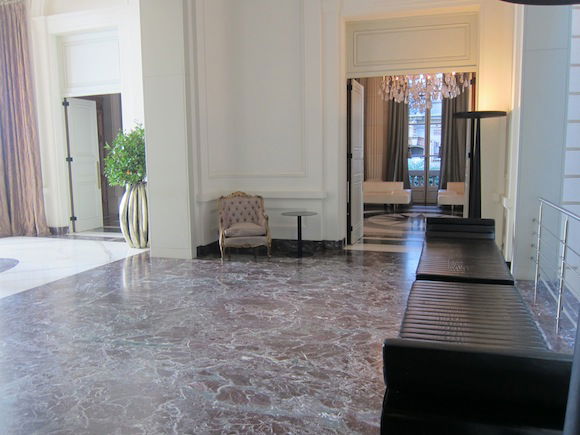 Historic wing lobby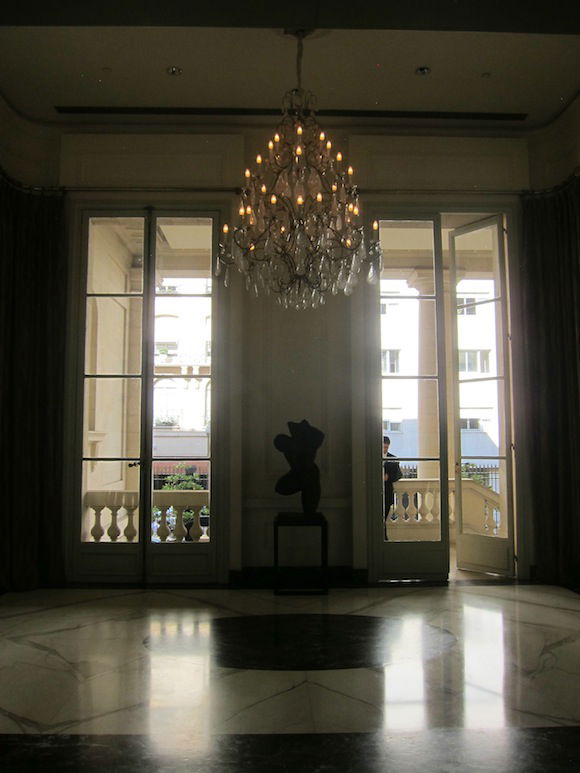 Historic wing lobby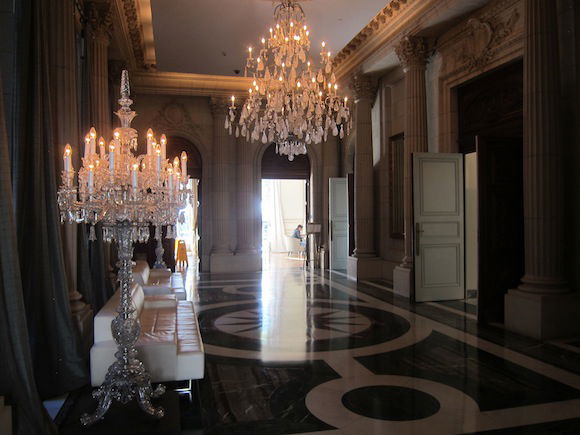 Historic wing lobby
The hotel consists of a historic wing and a contemporary wing. The historic wing has only about two dozens rooms (mostly specialty suites), while the contemporary wing has the remaining ~150 rooms.
The contemporary wing can be accessed either by walking through the courtyard or through an underground walkway.
The weather was stunning for the two days we were in Buenos Aires, so we almost always chose to access our rooms through the courtyard.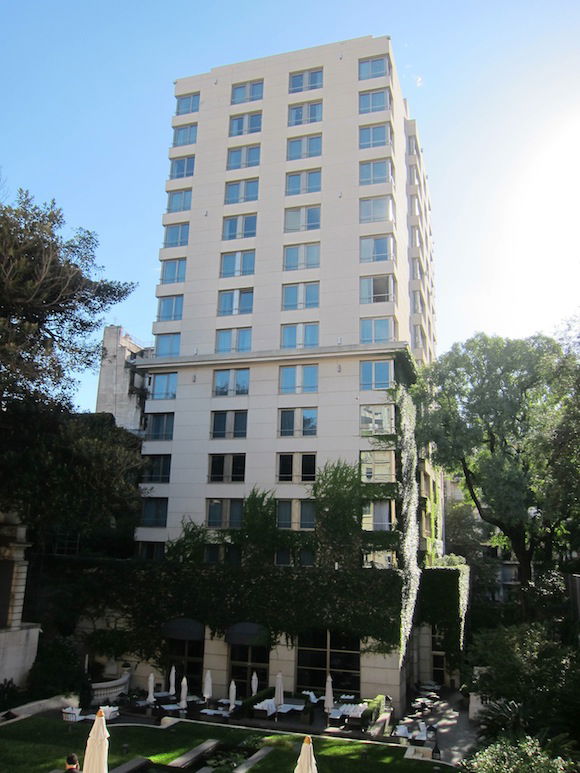 Courtyard view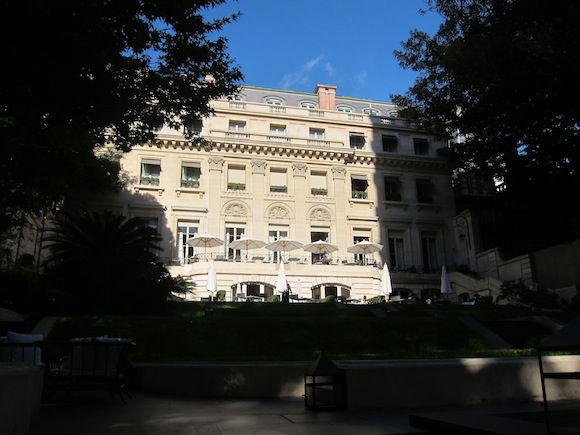 Courtyard view
The underground tunnel was more like an art expo.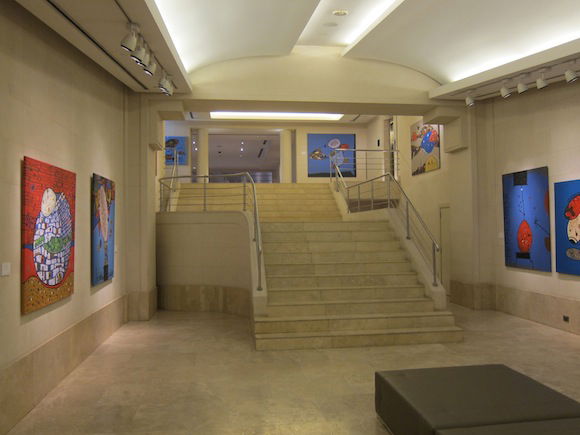 Underground tunnel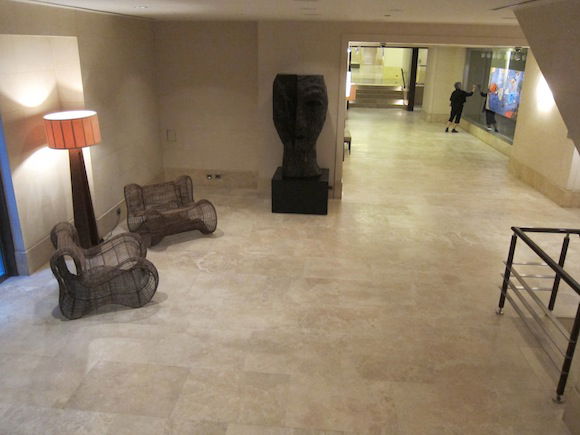 Underground tunnel
There was even a flower shop in the hallway.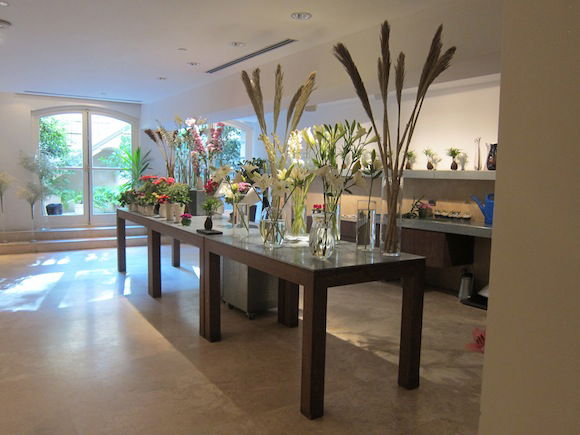 Flower shop
In the contemporary building was yet another lobby, where we realized after the fact we could have checked in as well.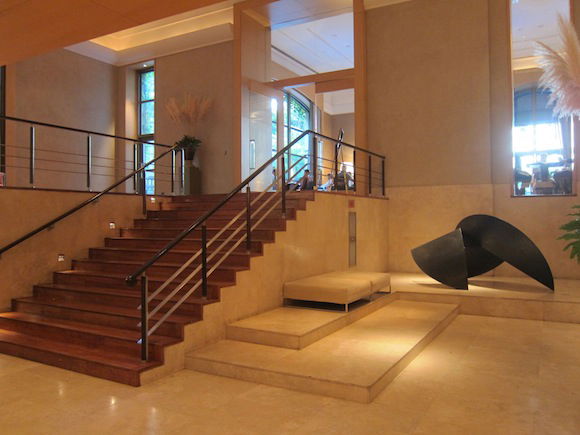 Contemporary wing lobby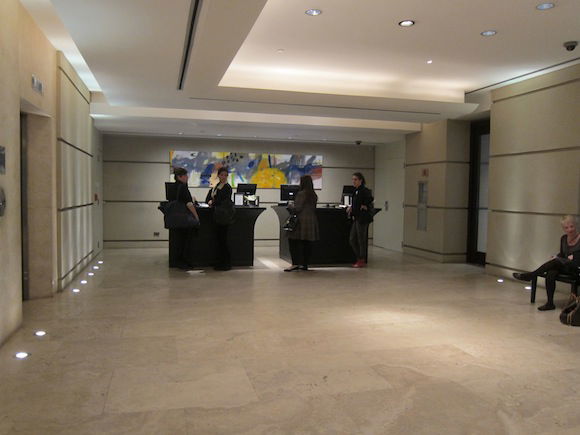 Contemporary wing lobby
Anyway, I took the elevator up to the 13th floor, where my room was located.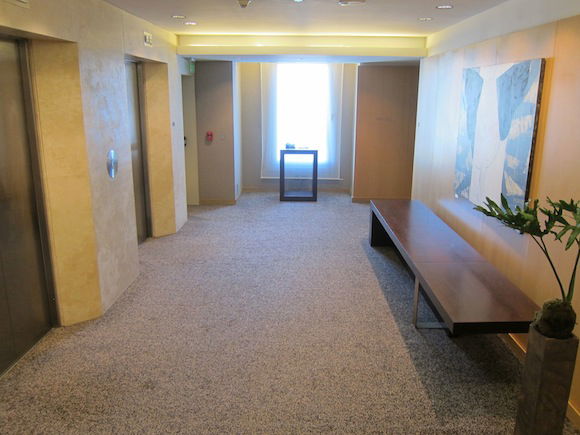 13th floor elevators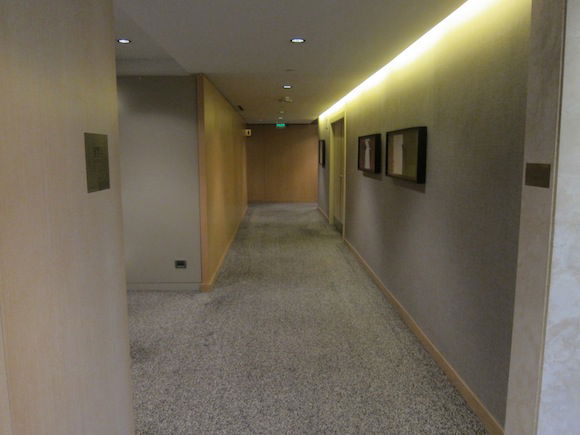 13th floor hallway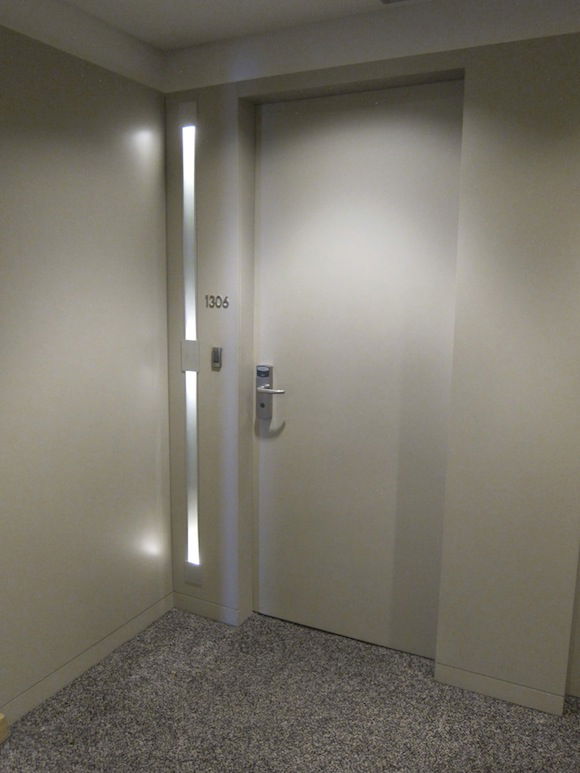 Room 1306
The room wasn't huge, though it was immaculately designed and furnished. It featured an entryway with direct access to both the bathroom and the rest of the room.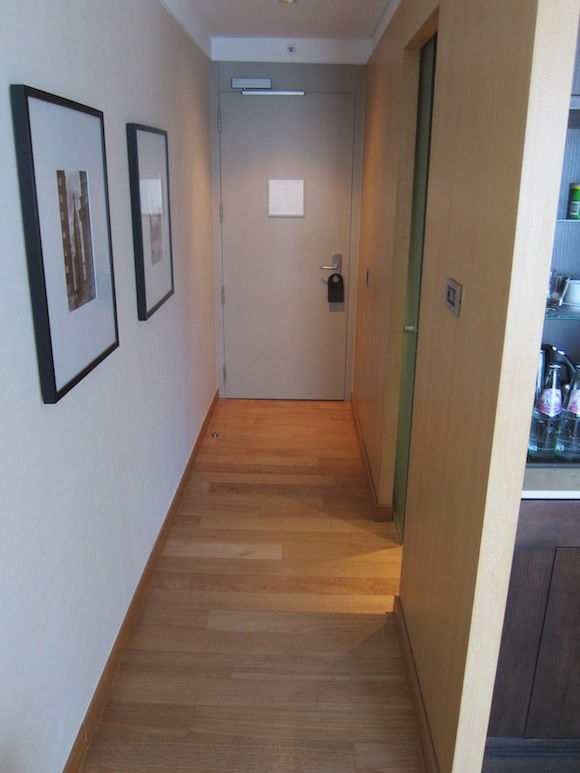 Entryway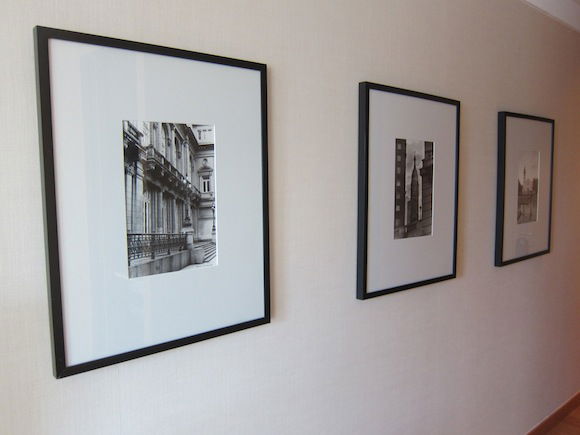 Art at entryway
The room featured a comfortable king size bed, a chair with a side table, and a desk with two chairs.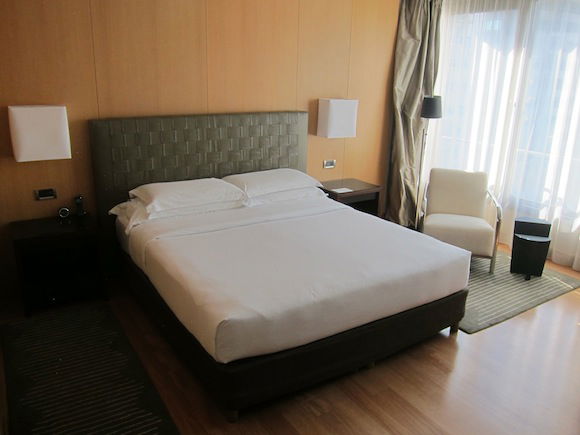 King bed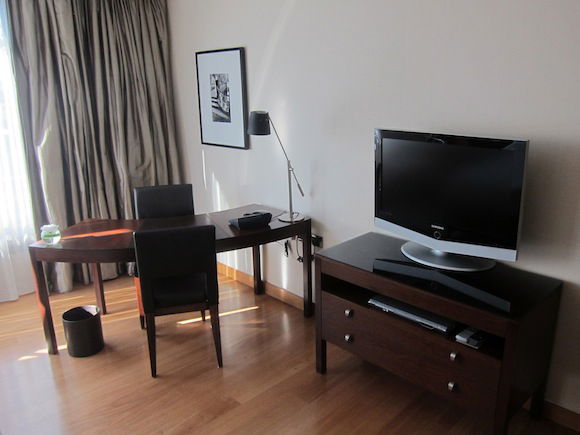 TV and desk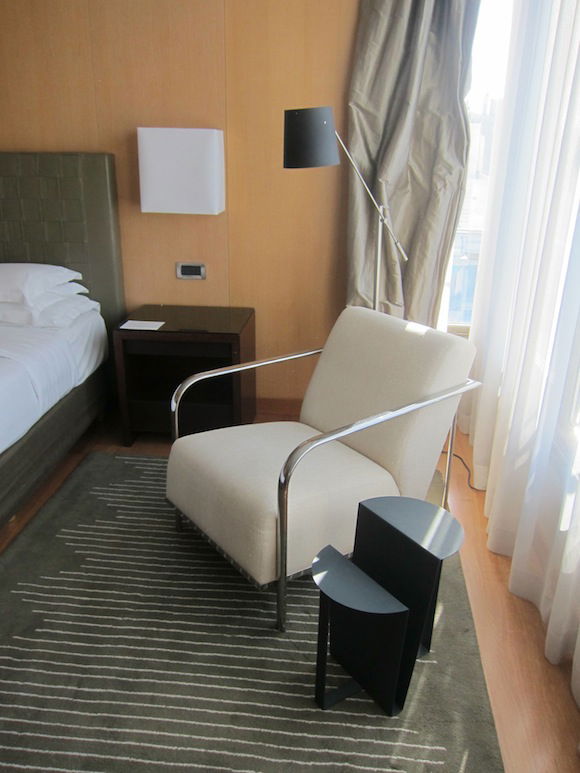 Chair
The views from the room weren't amazing, though did face plenty of greenery.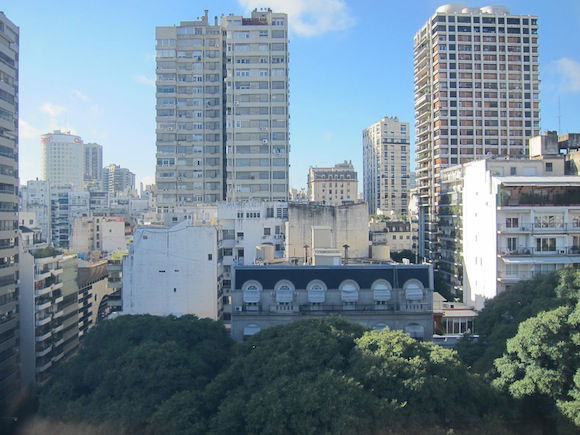 View from the room
Towards the bathroom was the minibar, coffee machine, and complimentary bottled water.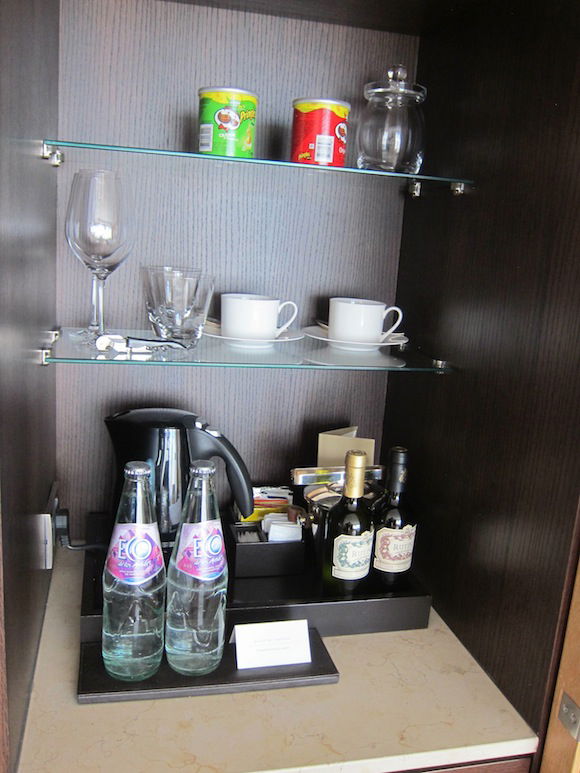 Minibar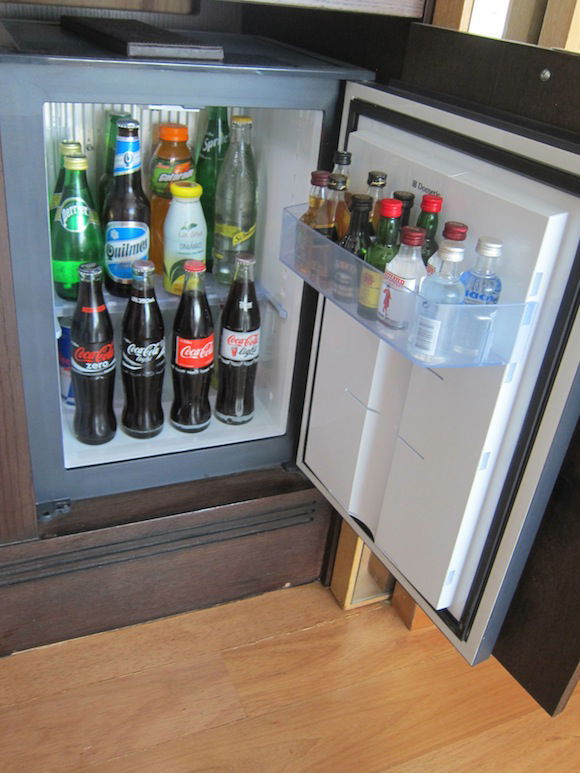 Minibar
There was also a closet.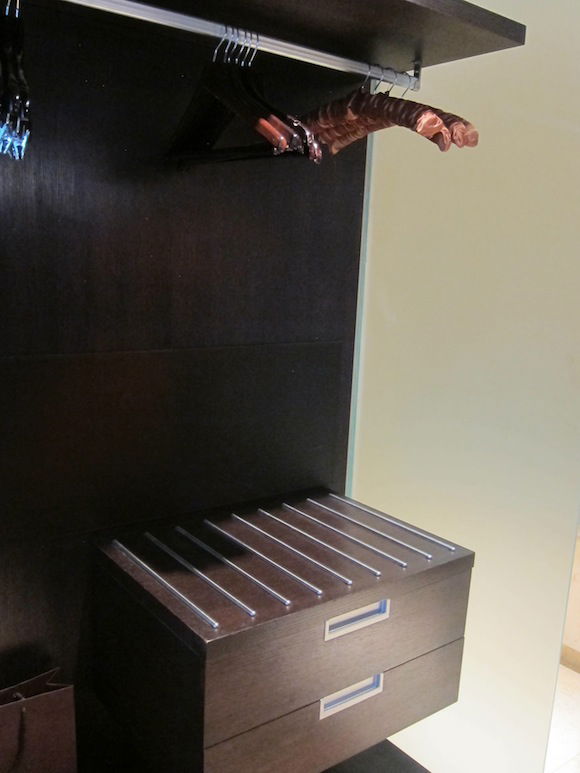 Closet
Then there was the bathroom, which featured a sink, soaking tub, walk-in shower, bidet, and toilet.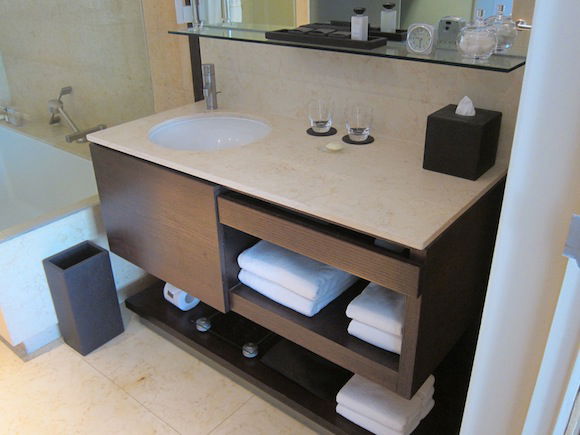 Sink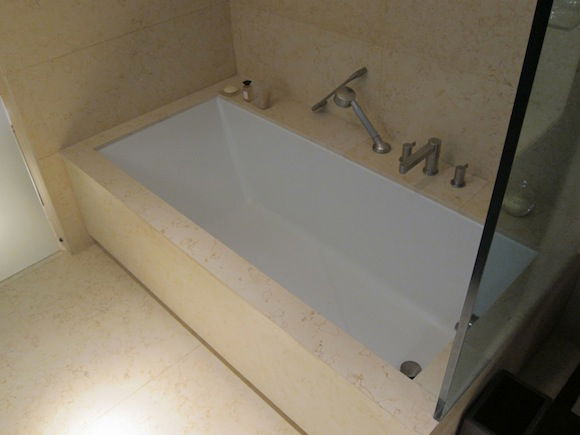 Soaking tub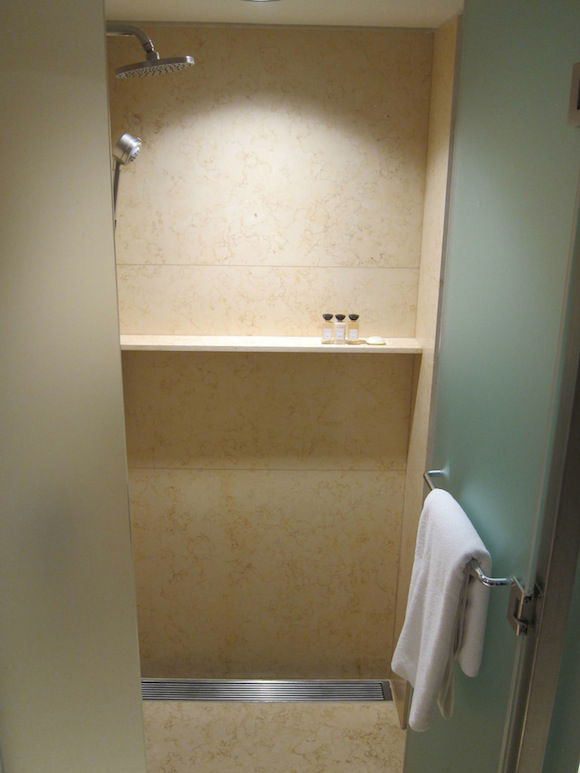 Walk-in shower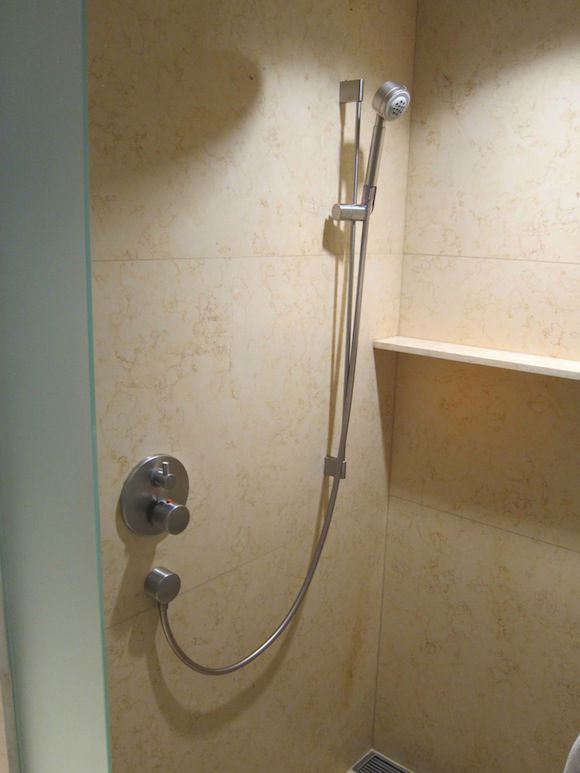 Walk-in shower
The bathroom and shower were stocked with Celedonio amenities.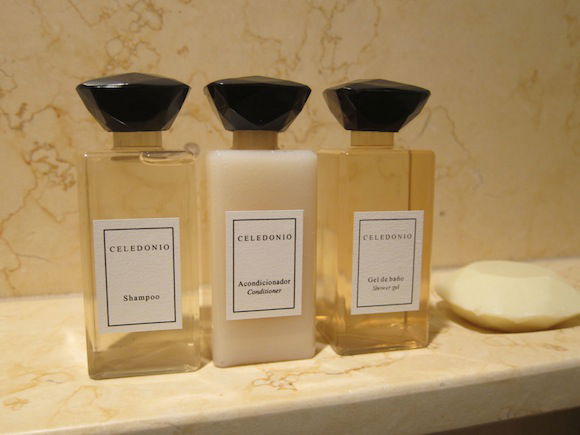 Toiletries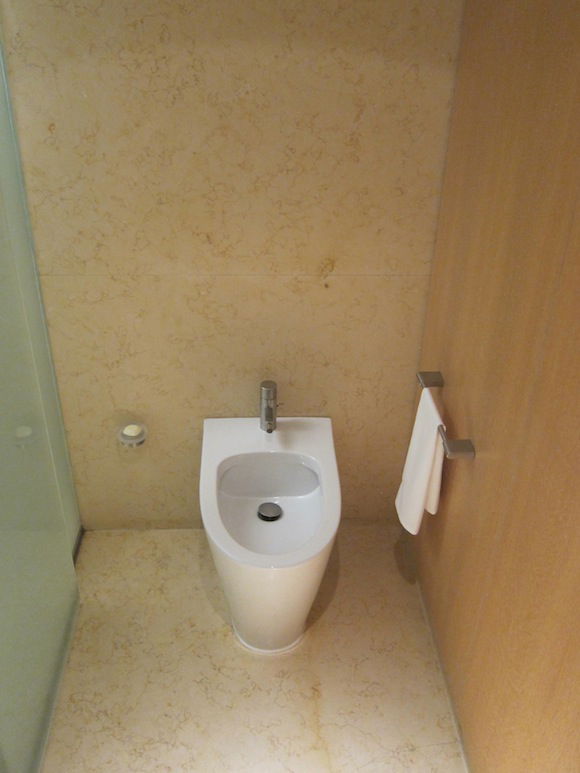 Bidet
The only flaw in the room was that the blackout curtains were a bit off their track at one end of the room, so there was always a bit of light in the room.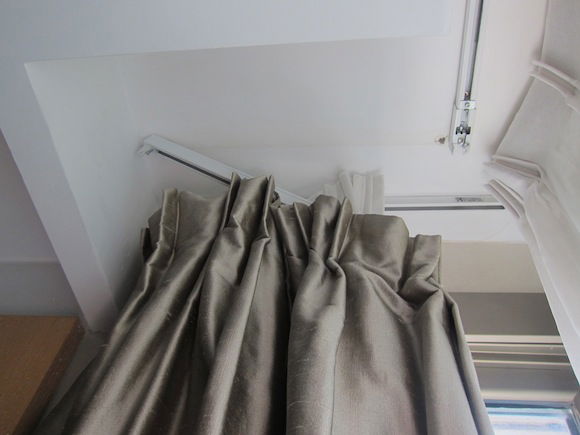 Curtains off track
The afternoon of our arrival the Diamond welcome amenity was delivered, consisting of a bowl of oranges, bottle of red wine, some vanilla "balls," and a welcome note.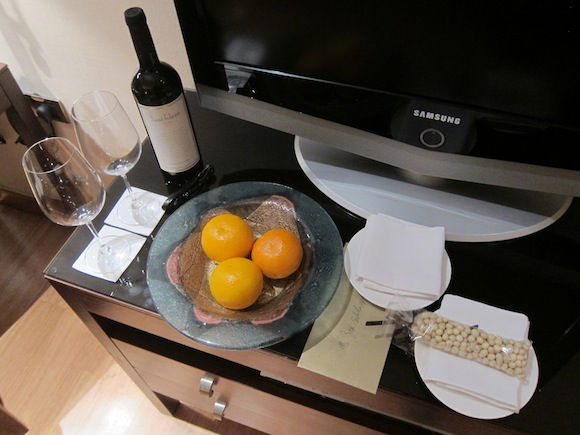 Diamond welcome amenity
In terms of the hotel's facilities, there was a beautiful indoor lap pool in the spa complex.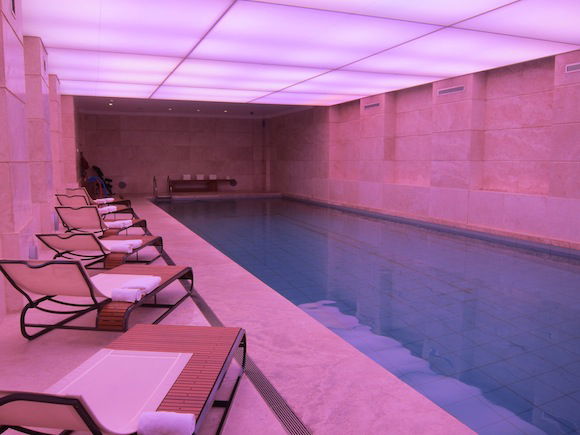 Indoor pool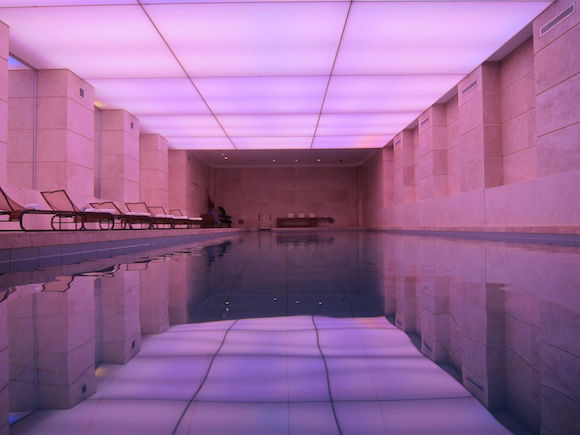 Indoor pool
There was also a well equipped gym with every type of equipment you could possibly want… at least for a hotel.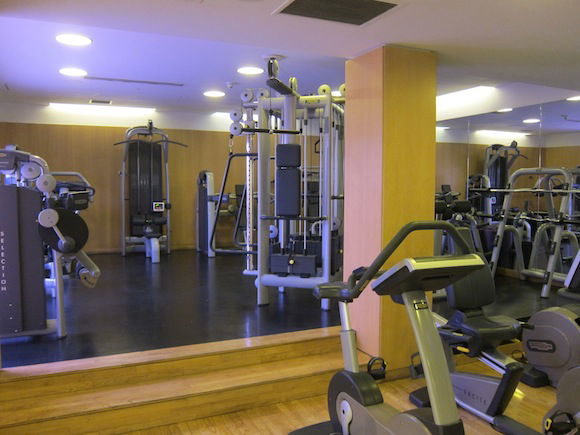 Gym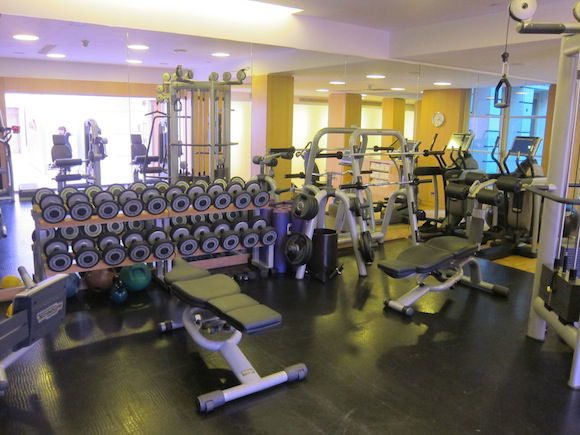 Gym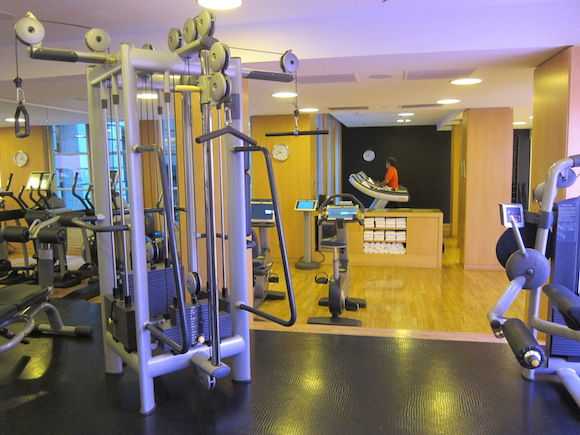 Gym
Diamond breakfast could be had either at Gioia, the main restaurant in the contemporary wing of the hotel, which had a breakfast buffet, or at Los Salones del Piano Nobile, which offered an a la carte menu and featured outdoor seating overlooking the courtyard. We decided to have breakfast on the terrace both mornings given the beautiful weather.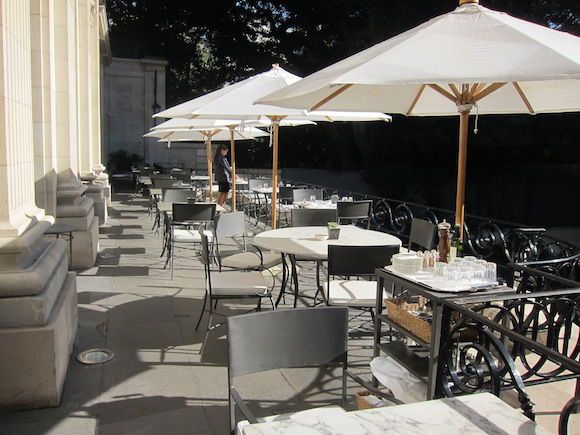 Terrace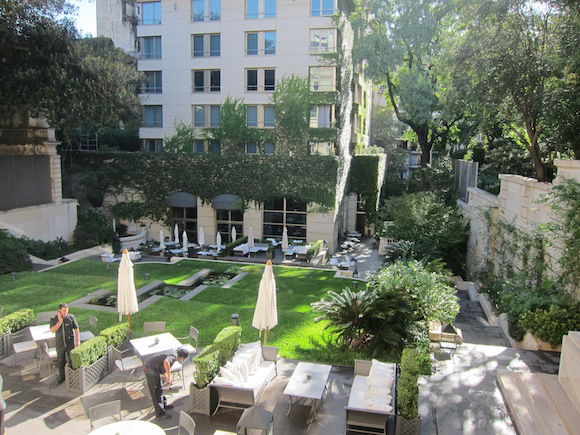 View from terrace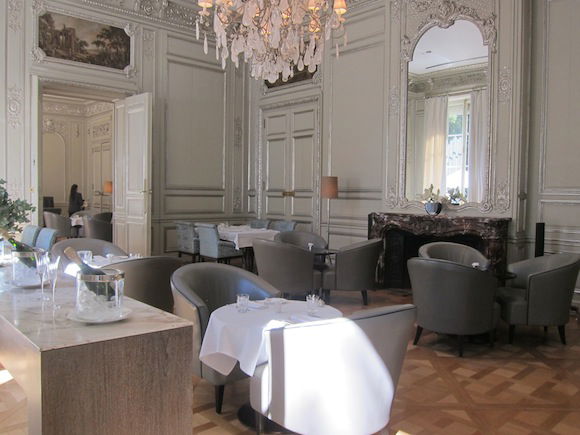 Inside of restaurant
The restaurant's menu read as follows: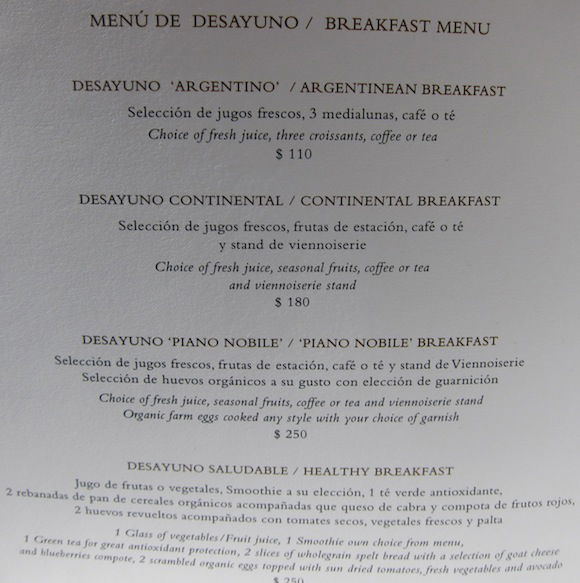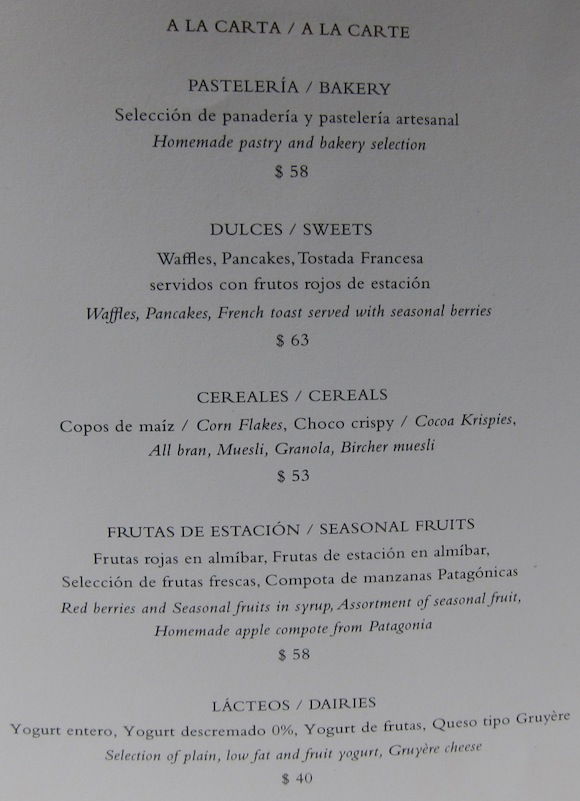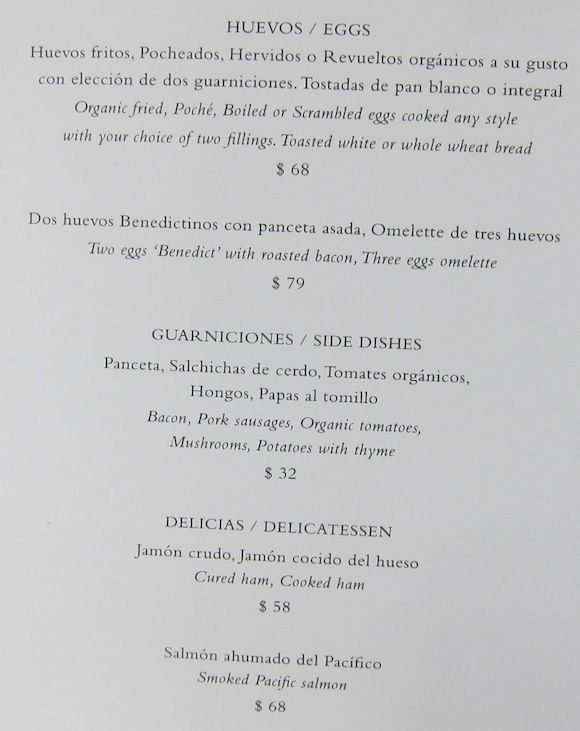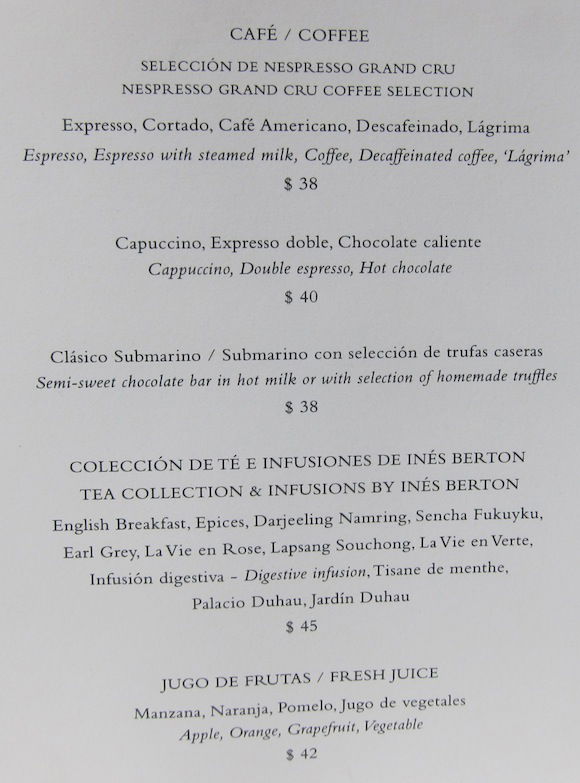 Since there were several of us, I think I managed to capture a picture of just about everyone's meal over the two days.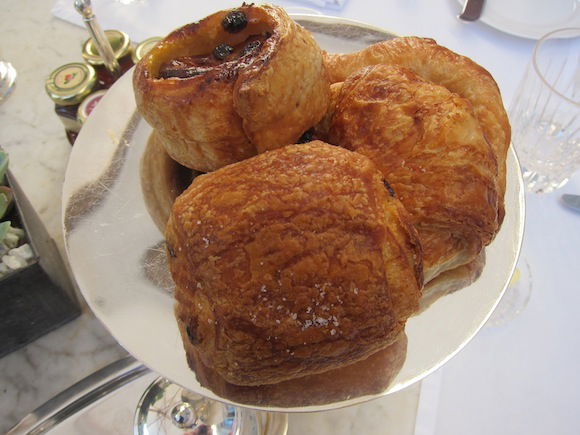 Pastry basket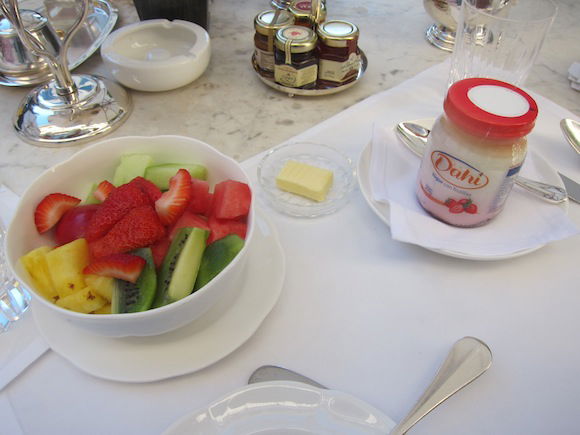 Fruit salad and yogurt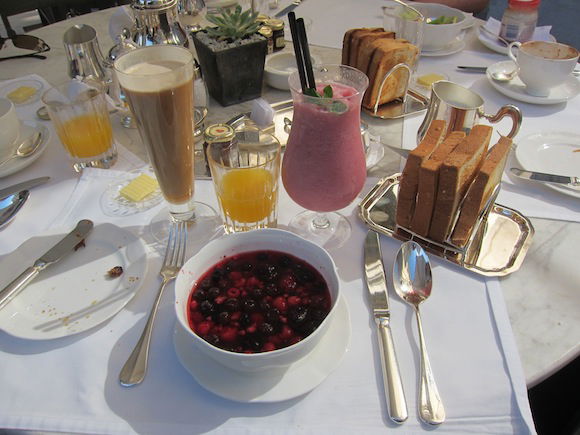 "Healthy" breakfast (though I have my doubts)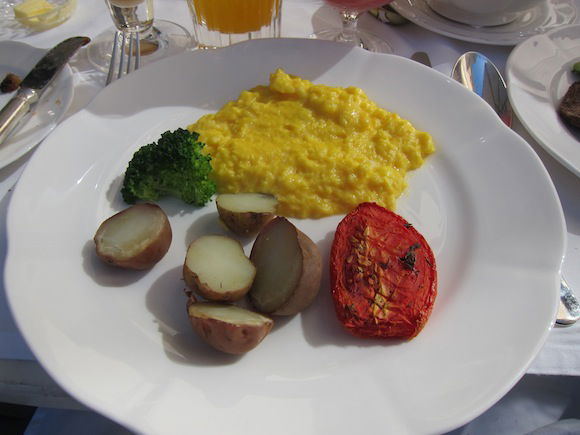 Scrambled eggs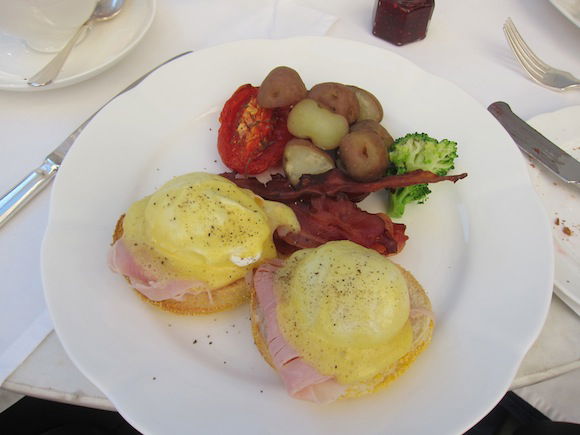 Eggs benedict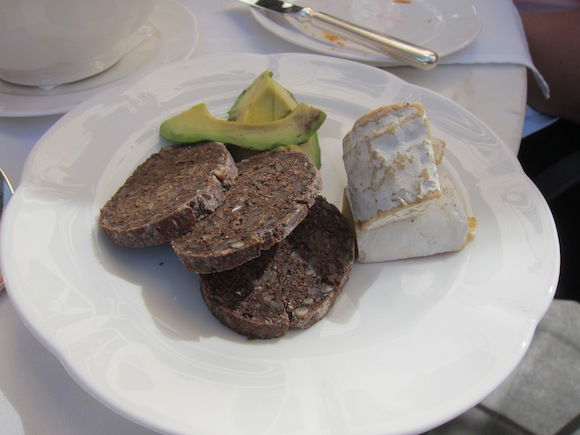 Cheese and avocado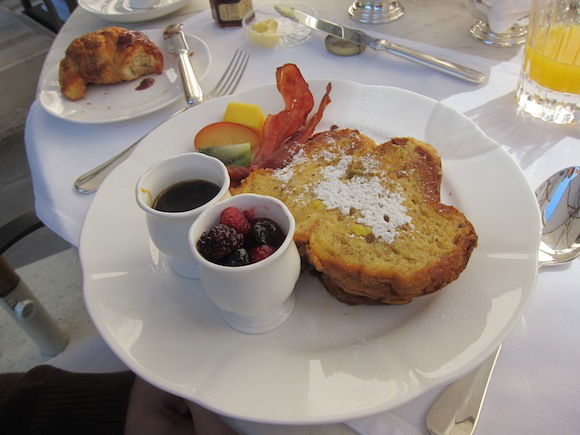 French toast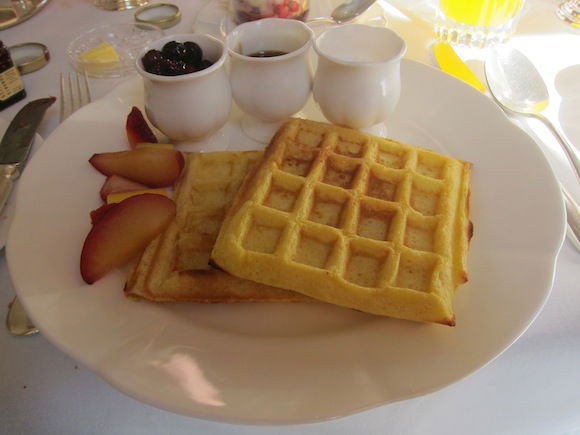 Waffles
Physically this property was simply stunning. And the location is great as well.
But that really isn't even what set this hotel apart. The service was amazing. And I have to say that if there's one thing I took away from Buenos Aires, it's that it's not a city with much of a service culture. But without exception every employee we interacted with at the Park Hyatt was phenomenal. I really feel like I'm preaching here, but seriously, from the front desk to the servers in the restaurant to housekeeping, every single person we interacted with was top notch.
The icing on the cake is that the last day we asked about the possibility of checking out late, given that our flight was only late at night. I fully expected they'd want to charge us extra for staying beyond 4PM, though they had no issue letting us stay in our rooms till 7PM at no extra charge. That's damn generous.
This is easily one of my favorite Park Hyatts, and it's not even a category six Gold Passport property. At 18,000 points per night it's a steal, and I'd return in a heartbeat.