Good morning from Dubai, where it's approaching 4AM after two redeyes in a row!
I've had an absolutely stupendous week, and was quite looking forward to my Emirates flight tonight from Singapore. As I always say I very rarely drink. At home I never drink, and if I'm flying I may have a glass or two of champagne, but that's the extent of it.
I took a slightly different approach last night, as I decided it would be fun to drink a bit too much. I figure there aren't many experiences in life not worth having at least once, and being tipsy on a plane is one of them. I had my flight all figured out. I was going to board, have dinner, watch a movie, shower, and then maybe nap for an hour or two, and at that point hopefully be in Dubai.
The reality was a bit different. I was doing the return portion of this trip with a friend, and apparently he's a bad influence, because I was talked into doing shots in the lounge. Three shots of tequila with salt and lemon to be exact. I'm a lightweight when it comes to alcohol, so aside from the utter trashiness of licking your fingers and putting salt on them, it sure got my evening off to a giggly start.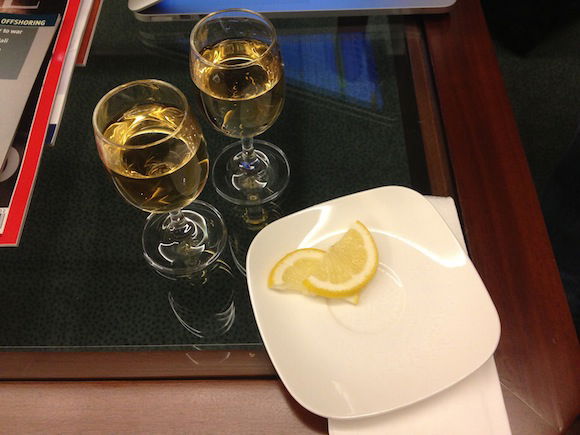 Once aboard the fun continued, as the crew was quite liberal with refills, and in the first hour of the flight I had a few more glasses of Dom. I was feeling great. How out of it was I? I forgot to photograph the pre-departure Dom, which I think says a lot.
Then I had water with dinner to get back into a more normal state. After dinner I decided to head to the aft business class bar, where the flight attendants sure were liberal with refills. I had three shots of Patron XO Cafe, and then two shots of Hennessy Paradis. In the meantime the purser made an appearance and asked whether I wanted turndown service. Sure, why not?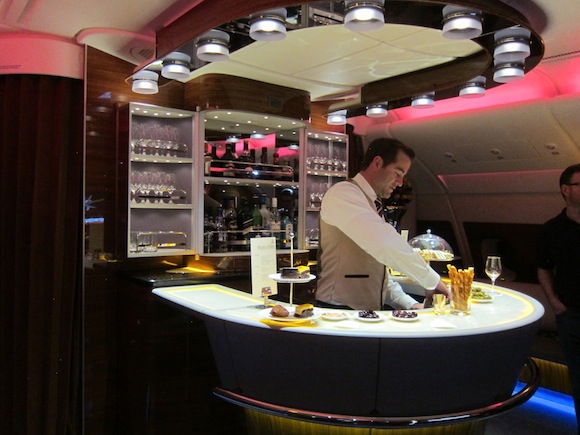 So I headed back to my suite figuring I'd lay down for a few minutes, given that there were several hours left in the flight in which I could shower. Next thing I know I hear the "cabin crew, prepare for landing" announcement.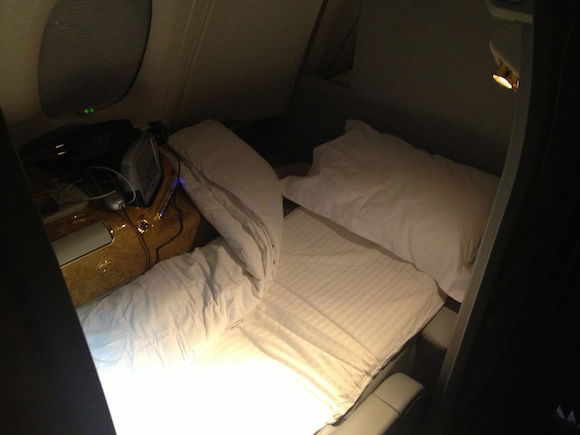 Grrrrrrrrrrrrrrrrrrrrrrrrrrrrrrrrrrrr! I failed myself and I failed you guys. I'm. So. Sorry.
I feel as guilty as this dog:
And this dog:
…combined!
Then again I learned my lesson. Never drink again on a plane. Ever. Or you may miss a shower.
Tomorrow I'm headed to London and will be sure to spend double as long in the shower spa to make up for my failures today.
I'll be announcing the winner of the giveaway first thing in the morning.