---
LAN Argentina 4521
Miami (MIA) – Buenos Aires (EZE)
Thursday, April 11
Depart: 8:45PM
Arrive: 6:45AM (+1 day)
Duration: 9hr
Aircraft: Boeing 767-300
Seat: 3J (Business Class)
My first impression upon boarding was generally positive. There were five rows of business class with six seats per row, in a 2-2-2 configuration. The legroom was ample, among the best I've seen in business class. The only thing missing upon boarding were smiles, or even a greeting for that matter, from the crew.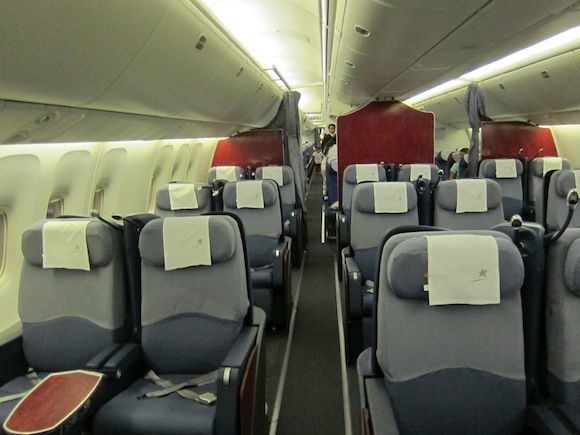 Business class cabin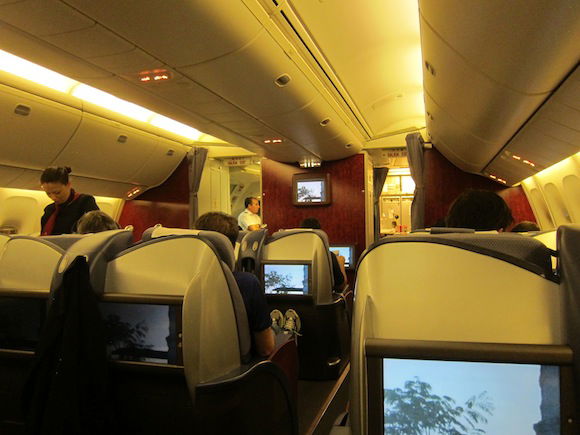 Business class cabin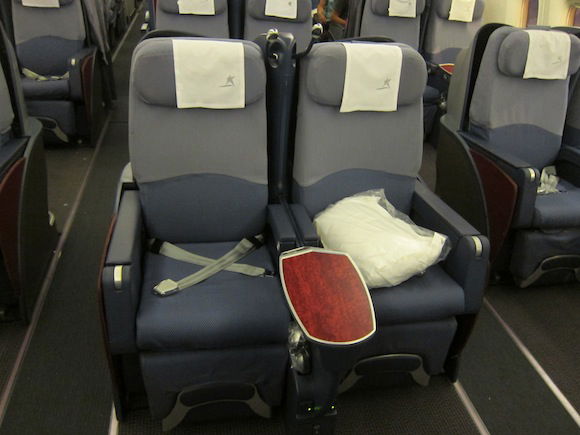 Business class seats
I quickly settled into 3J, my aisle seat on the right side of the aircraft.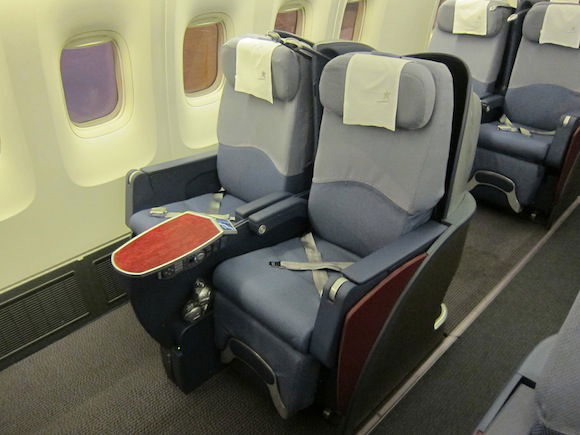 My seat, 3J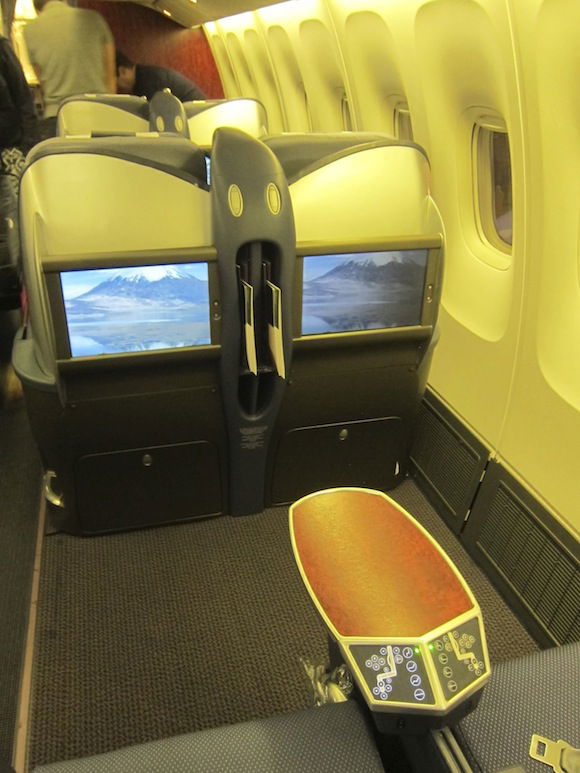 Legroom in row three
The entertainment screen was huge and seat controls seemed intuitive, and the seat even went into the fully flat position.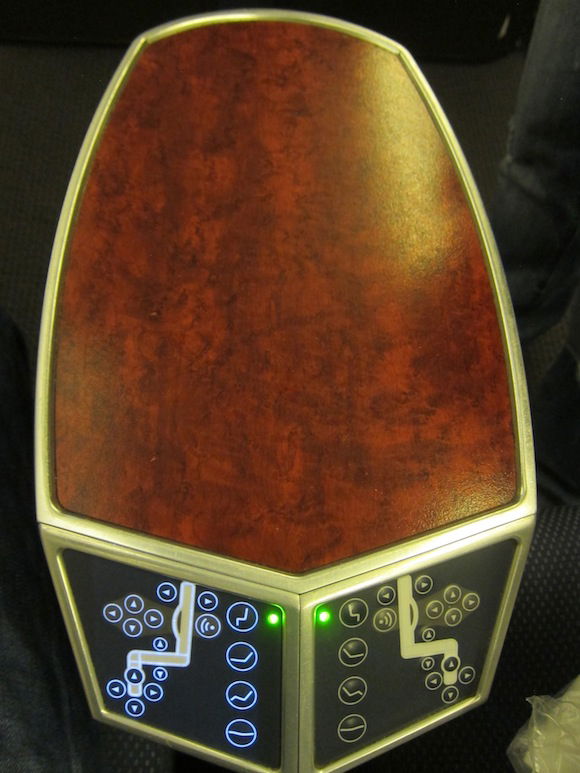 Center console with seat controls
In addition to the overhead lights there were "snake" LED reading lights.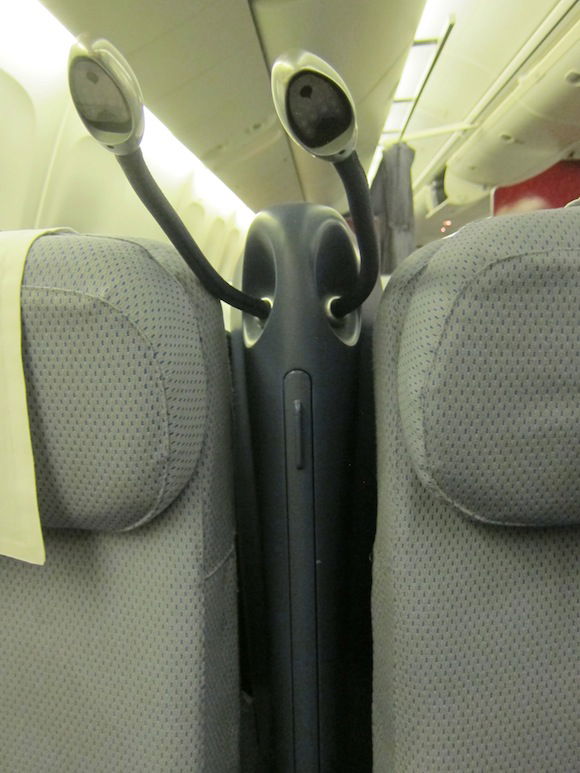 Reading lights
At the bottom of the seat was a small compartment, perfect for shoes.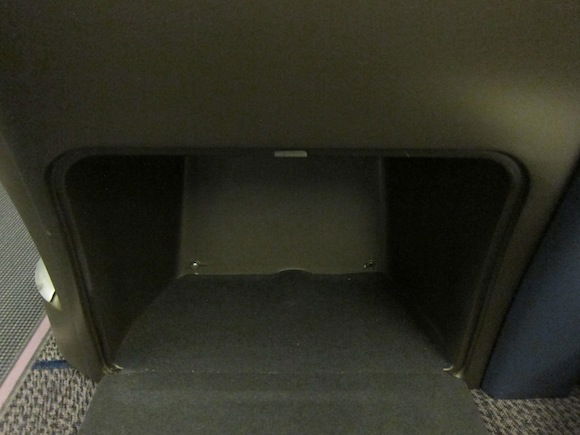 Shoe compartment
Also at each seat were a pillow and blanket. The pillow was especially firm and large, which I appreciated, and the blanket was well "cushioned."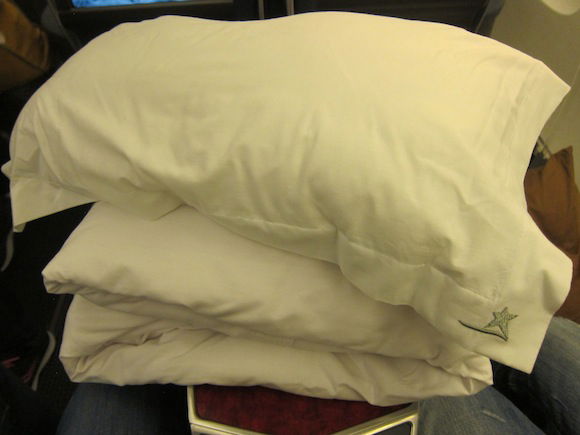 Pillow and blanket
Within about five minutes of settling in a flight attendant came by our seats and introduced herself as Carolina. She offered us drinks. I had some champagne, which was served with nuts. Okay, I figured maybe I was off on the service and she was just stressed earlier. It's a nice touch to get nuts on the ground, and the flight attendant introducing herself by name in business class is rare as well.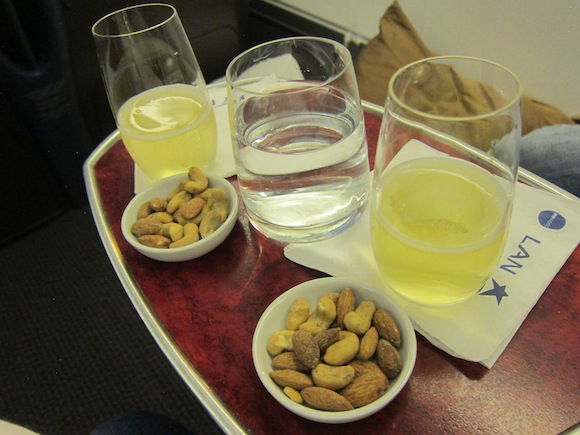 Pre-departure beverages
A few minutes later I was offered the menu and wine list, along with a folder containing the immigration documents (I'll be the first to admit I'm not the sharpest knife in the kitchen, but they were damn complicated).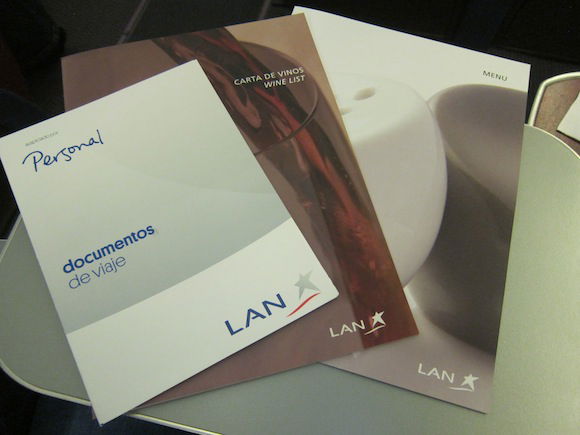 Menu, wine list, and immigration documents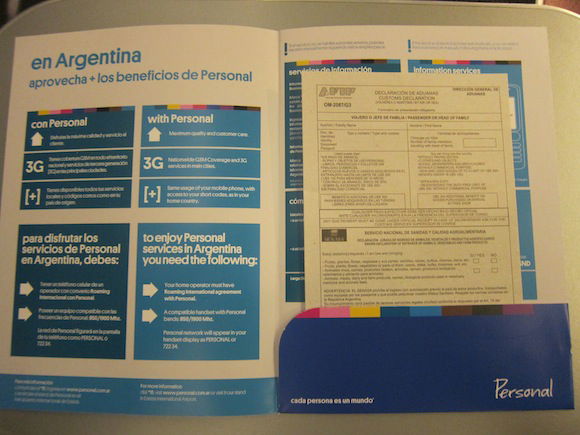 Immigration documents
We were also offered amenity kits, which were Salvatore Ferragamo branded — my favorite!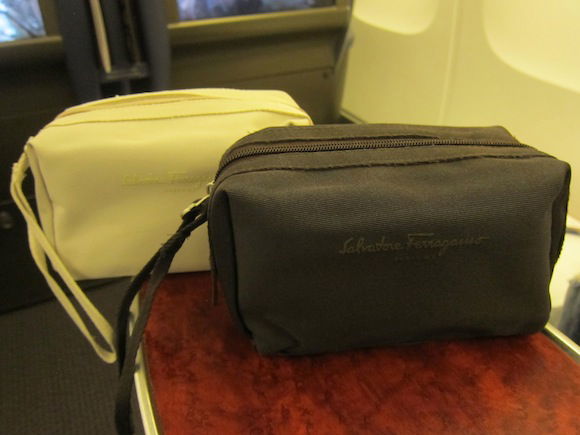 Amenity kits
They were well stocked, with a toothbrush, comb, lotion, socks, eyeshades, ear plugs, a pen, etc.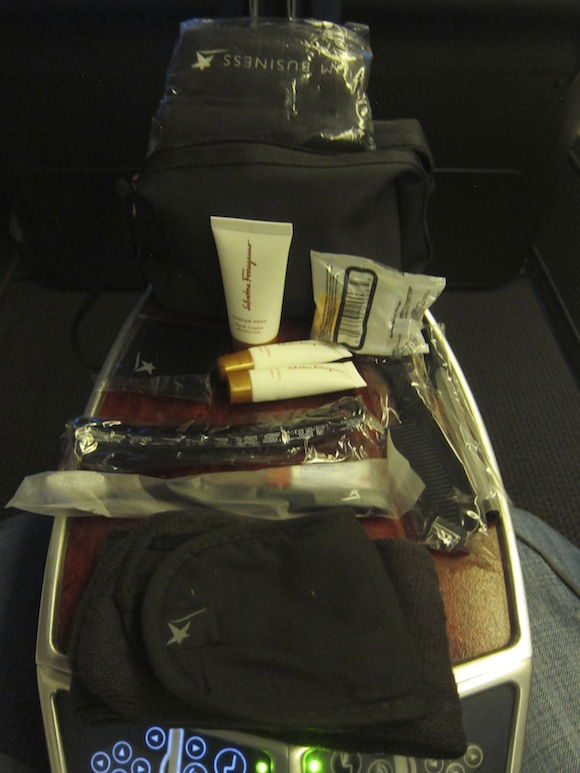 Amenity kit contents
Before we pushed back the captain came on the PA to inform us of our flight time of eight hours. Right on time, with a full business class cabin, we began our push back and taxi to the runway. I was happy to see that the entertainment system was already active on the ground, so I browsed the selection as we taxied out. I found the system to be a bit of a pain to use given that you could only scroll through one movie at a time, though on the plus side the selection was extensive.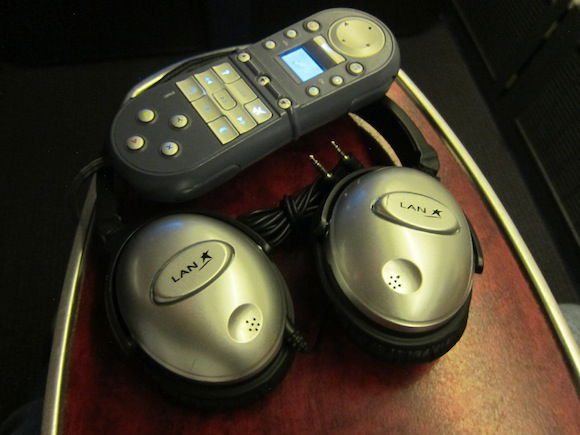 Entertainment controls and headphones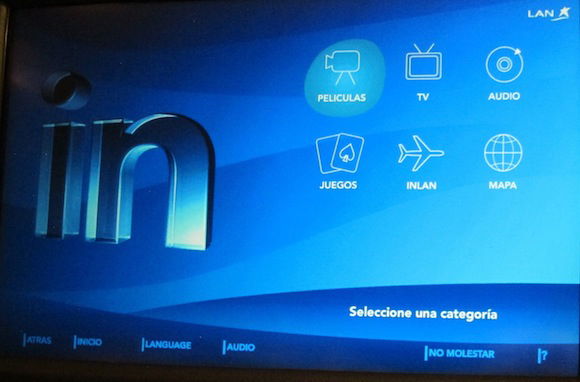 Entertainment selection
I decided to watch Parental Guidance, though it was so horrible that I couldn't tolerate more than 30 minutes of it. It's certainly no Abduction!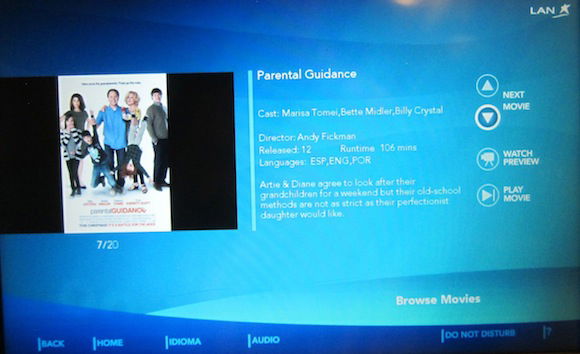 Entertainment selection
After a smooth take off and climb out the seatbelt sign was turned off.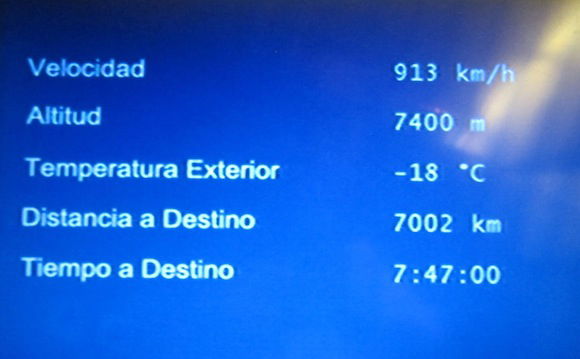 Airshow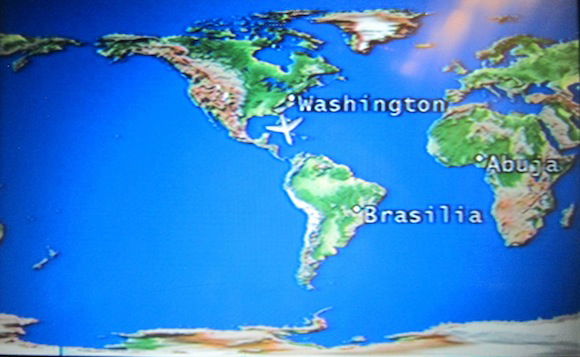 Airshow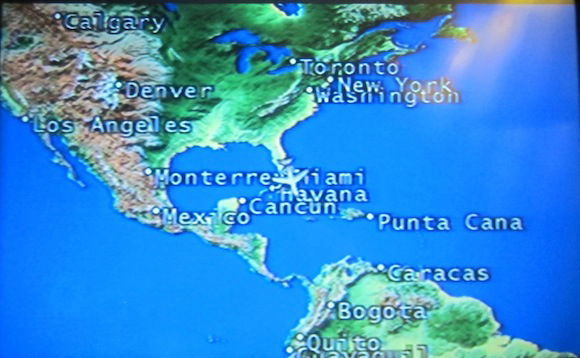 Airshow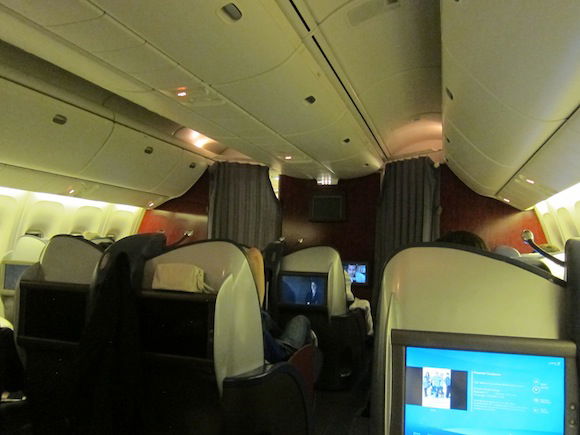 Cabin after takeoff
About 20 minutes after takeoff the meal orders were taken. There was absolutely no charm to the way the flight attendants interacted with passengers while taking meal orders, but rather just "what do you want?"
The menu read as follows: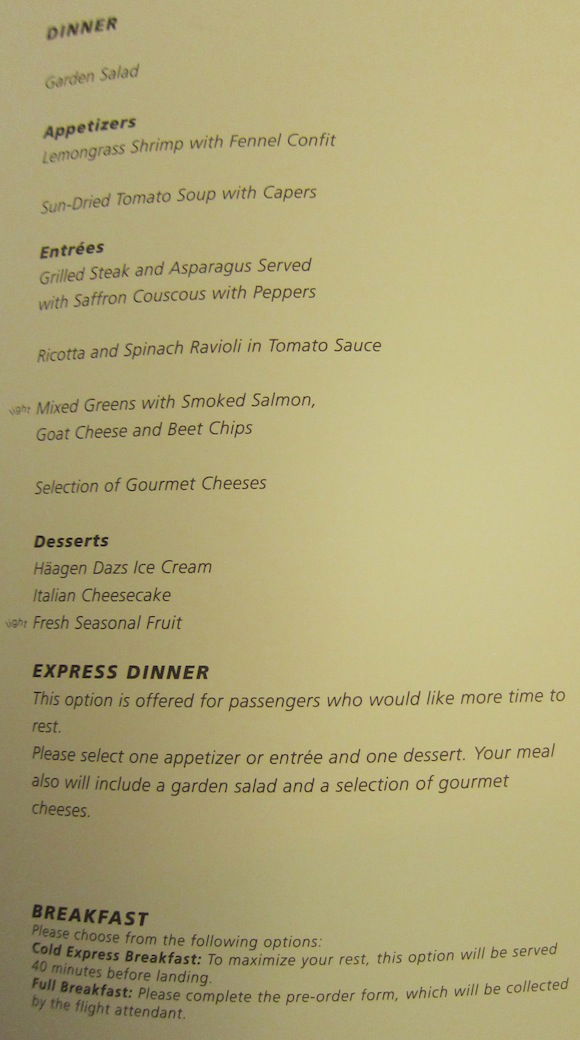 And the wine list read as follows: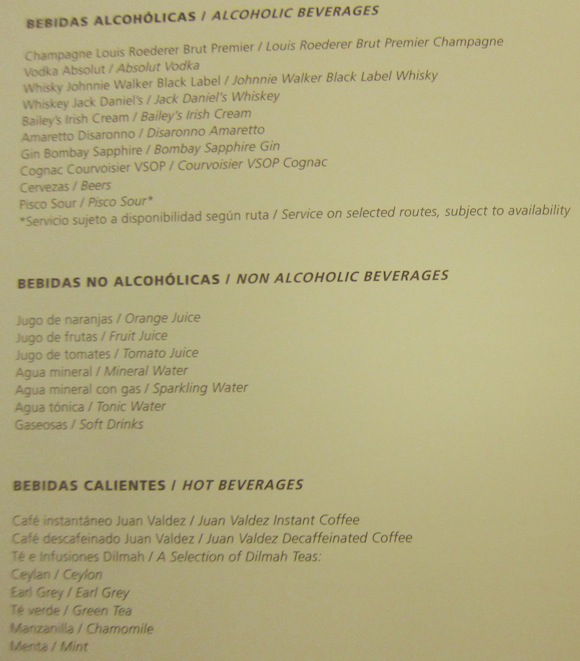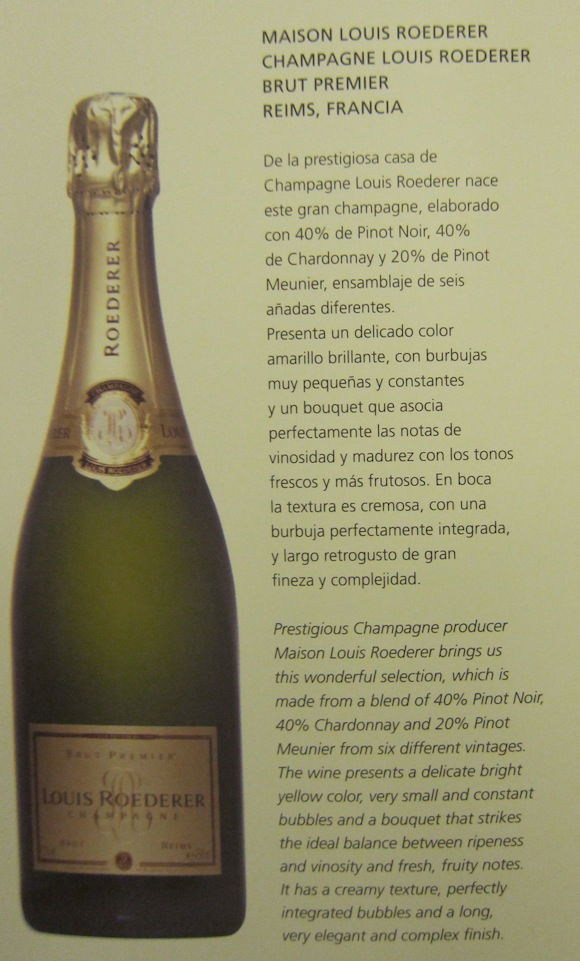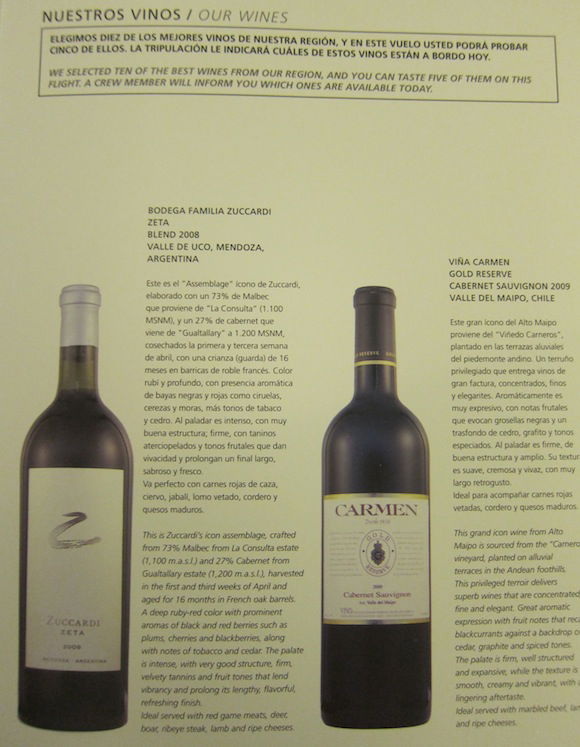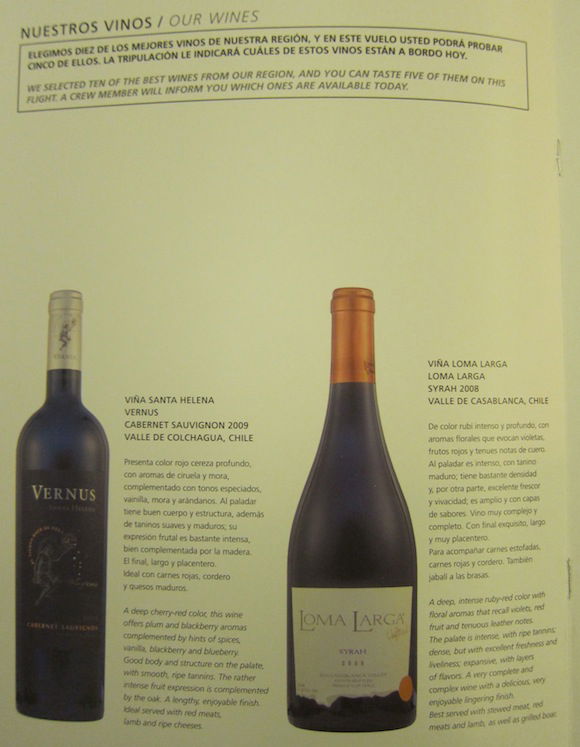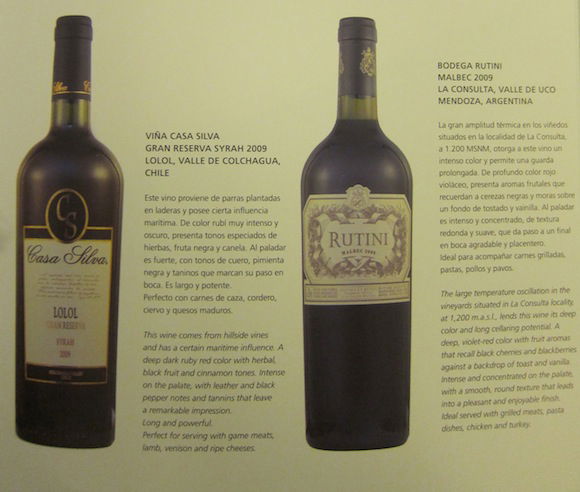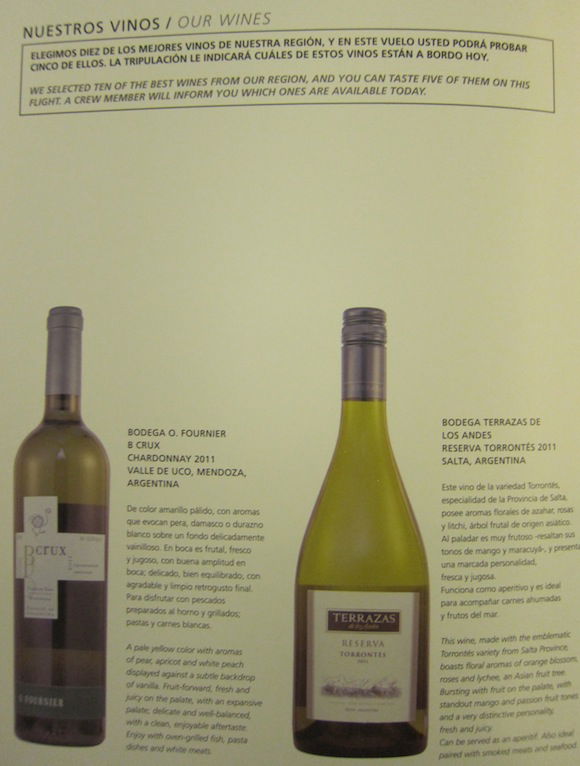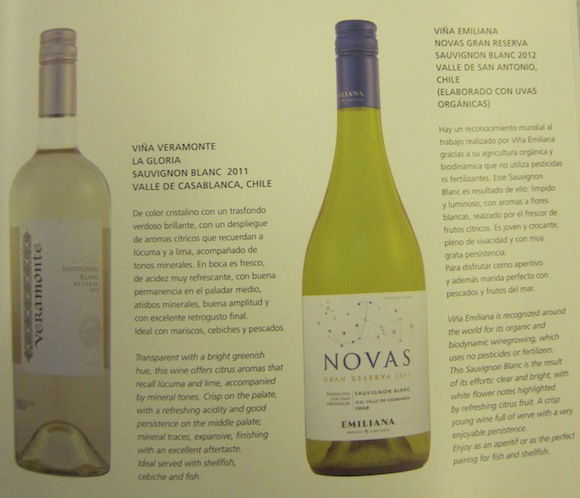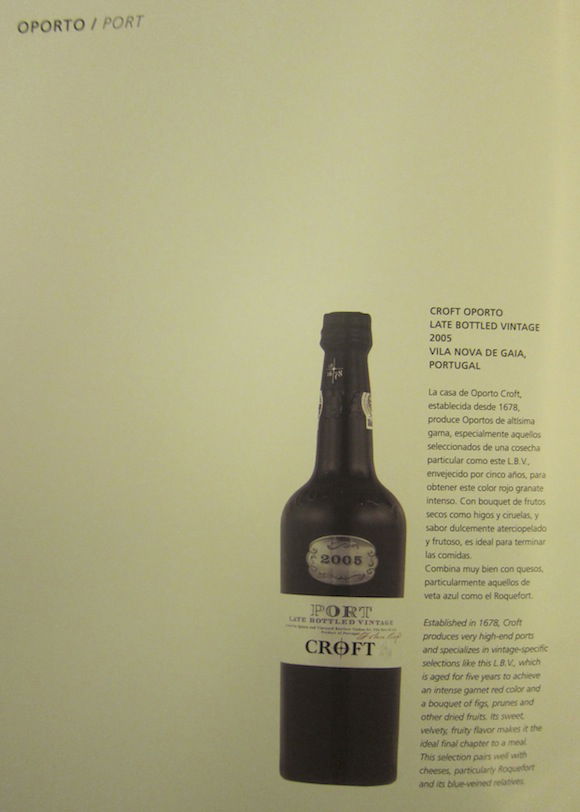 After meal orders being taken it was about 75 minutes before we saw the flight attendants again. On such a short redeye that's mind blowing to me. At that point they emerged to serve drinks and the starter (rather than doing drinks first shortly after takeoff, as is the norm on most airlines).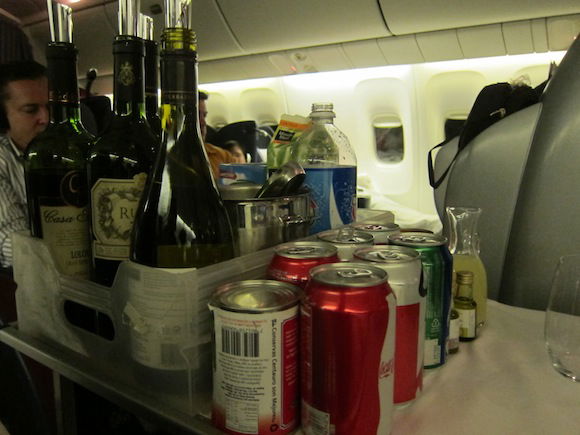 Cart
I had a Diet Coke with the starter. The starter consisted of lemongrass shrimp with fennel confit, a cheese plate, and a garden salad. The quality was fairly good — nothing amazing, but not bad either.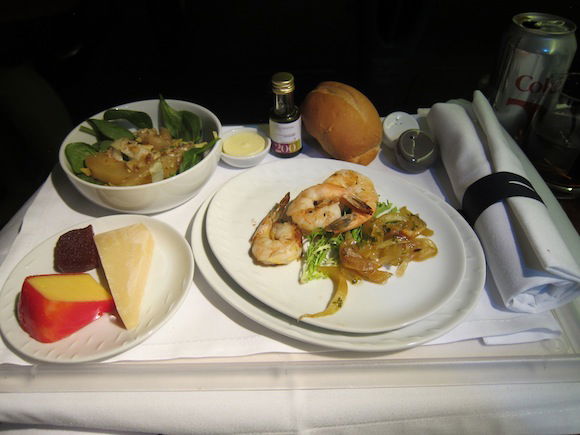 Starter course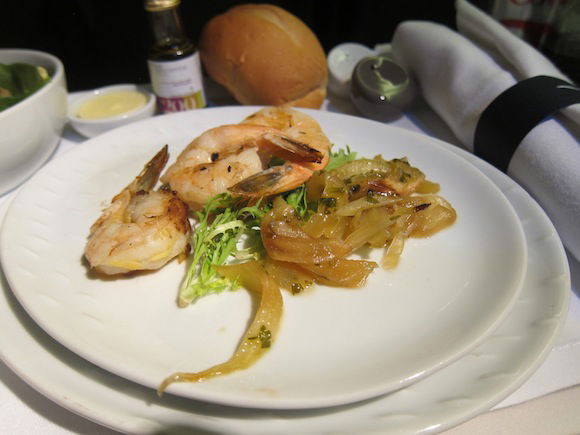 Lemongrass shrimp with fennel confit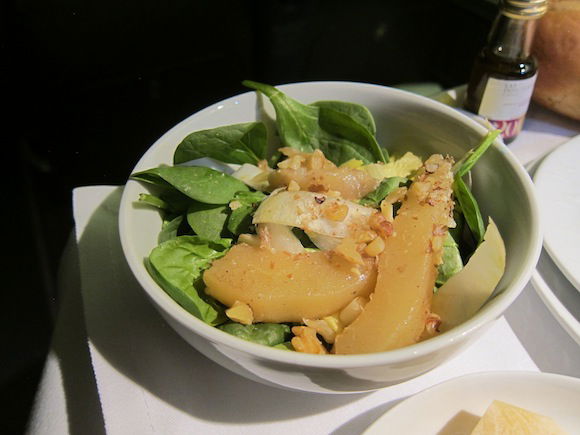 Garden salad

Cheese plate
Meanwhile my friend had the sundried tomato soup with capers, which looked quite good.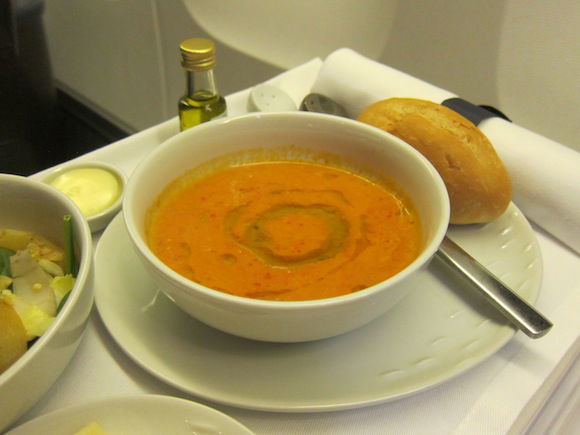 Sundried tomato soup with capers
For the main course I had the steak, which was horrible. It was tough and dry, substantially worse than what you'd get on American in domestic first class.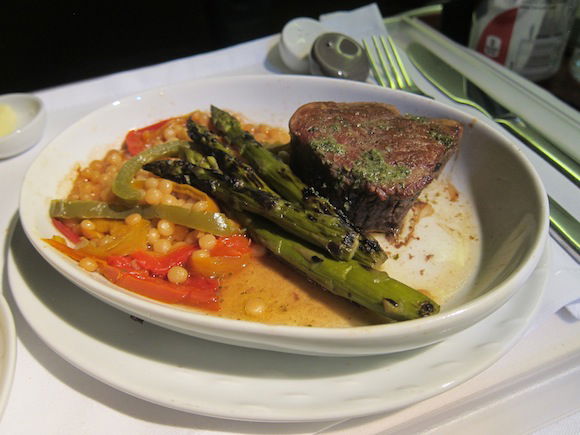 Steak with asparagus and saffron couscous
For dessert I had the cheesecake, which was good.

Italian cheesecake
On the whole it was a pretty mediocre meal, though more than anything else the service was just downright rude. While it took them 75 minutes to start the service, at that point they just weren't waiting for anyone, and served you the next course before you were even done with the last one. There wasn't a single smile from a crew member, and I didn't feel like I was actually served anything, but rather things were thrown at me.
After dinner we were given room service style breakfast cards, where we could order exactly what we wanted. We had the choice between the express breakfast served 40 minutes before landing, or the full breakfast served 90 minutes before landing.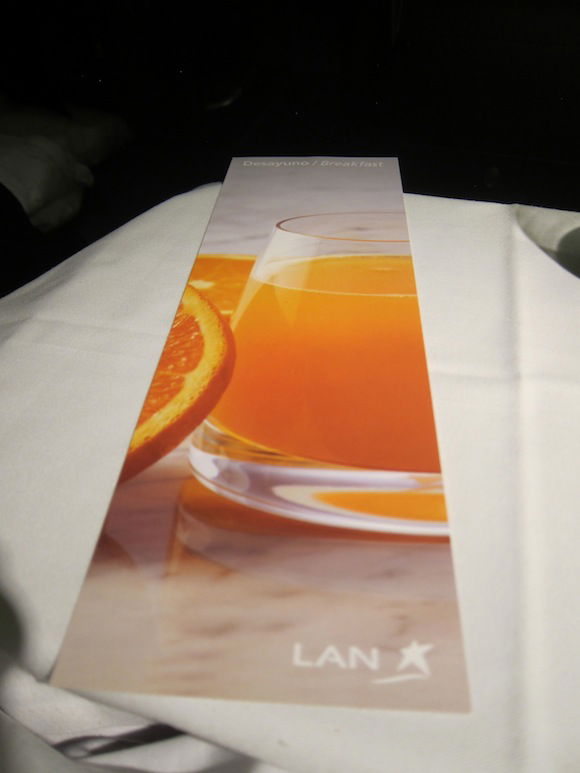 Breakfast card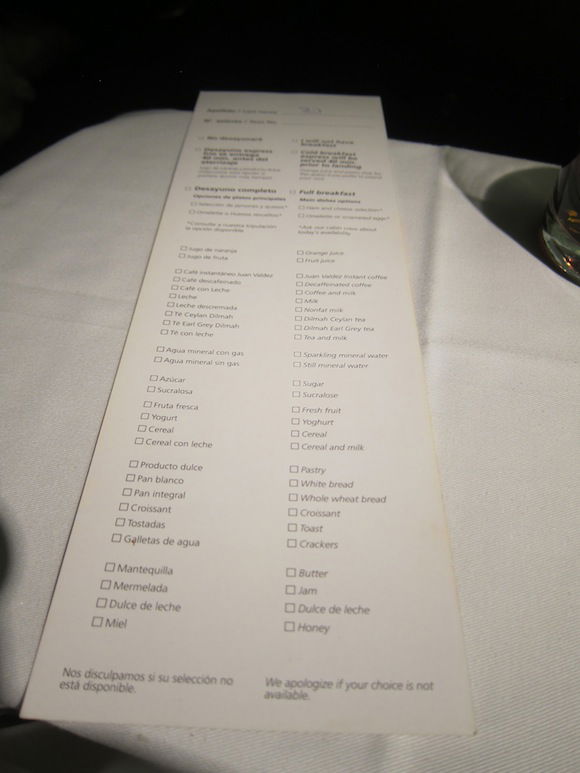 Breakfast card
We were also given individual bottles of water.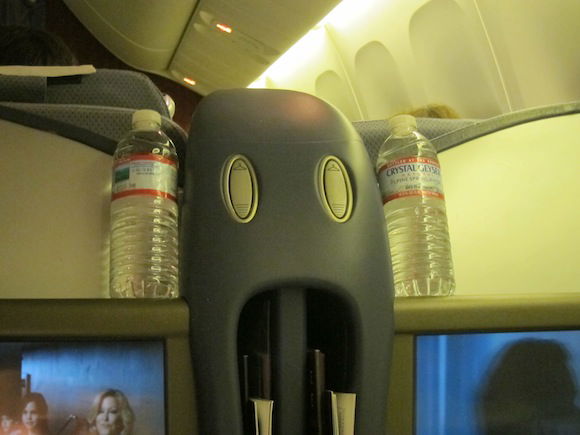 Bottled water
By the time the dinner service was complete there were about six hours to go to Buenos Aires, so I reclined the seat into the fully flat position in hopes of getting some rest. While the seats were a bit on the narrow side (as is usually the case on 767s with six across seating in business class), I slept really well thanks to the good bedding.
I'm used to waking up to flight attendants "petting" me in hopes of waking me up for breakfast, but there was none of that. Instead Carolina poked me hard and screamed "if you are going to have breakfast you will take out your tray table and put your seat up now." Easy there, Fraeulein!
The breakfast menu read as follows: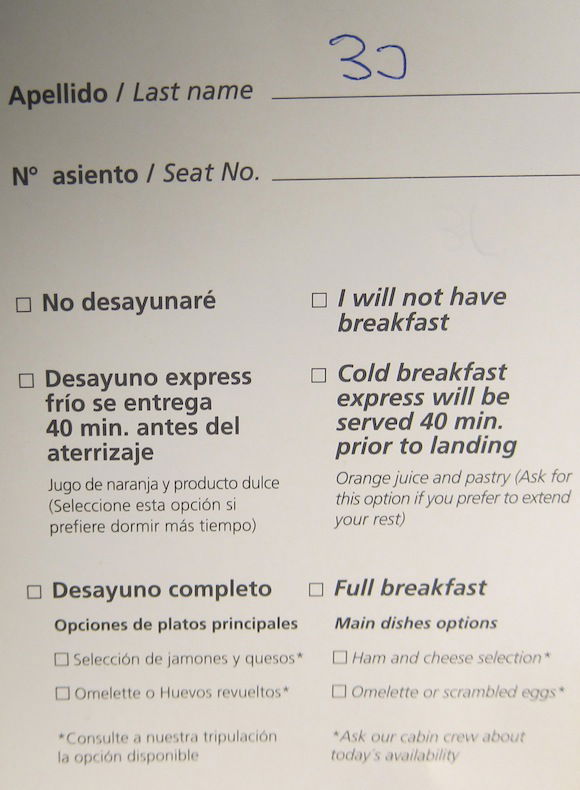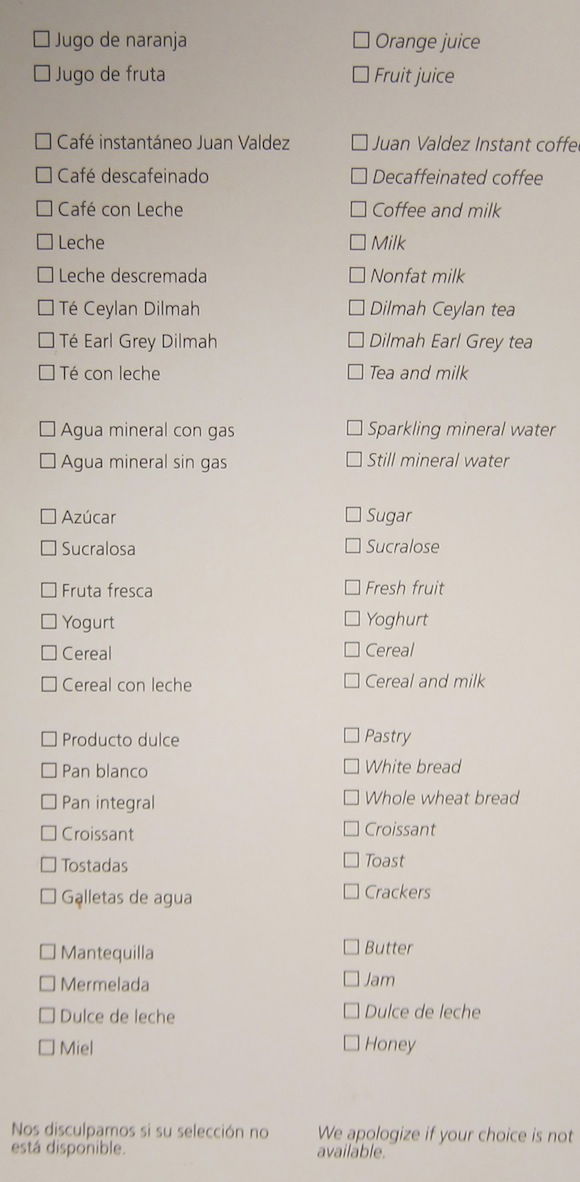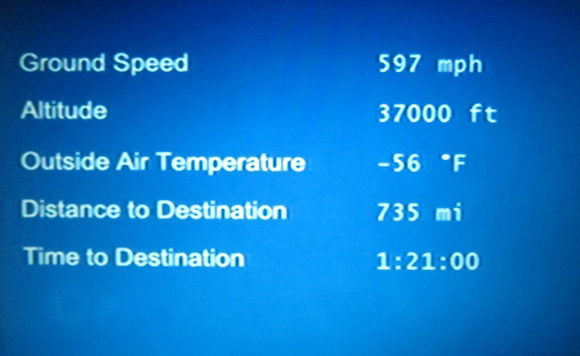 Airshow upon waking up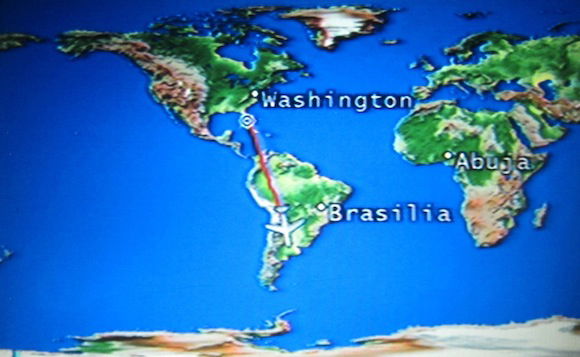 Airshow upon waking up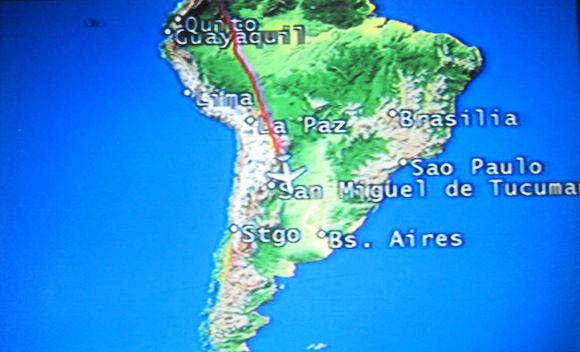 Airshow upon waking up
The flight attendant threw my meal at me and walked away. I looked at my tray confused for a minute, at which point she stomped back, picked up my tray, and threw a new one at me, since she had mixed up the orders.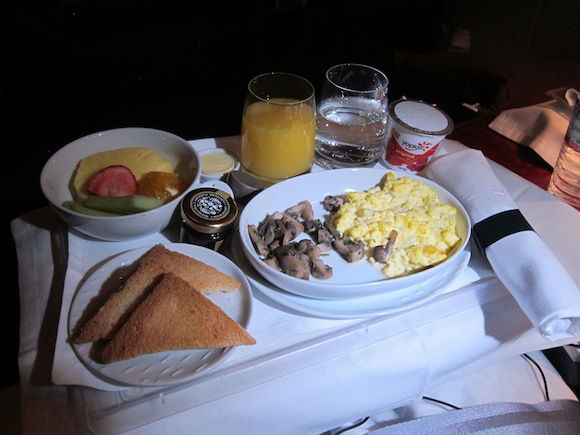 Breakfast
With breakfast I watched an episode of Just For Laughs.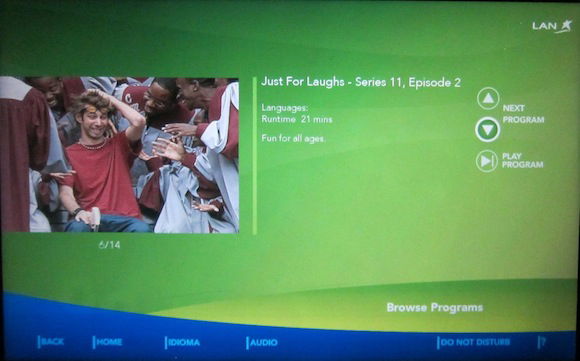 Entertainment
30 minutes out the captain made another announcement informing us of our on-time arrival, and after a smooth descent we touched down.
Unfortunately despite most gates not being occupied, we were assigned a remote stand, right next to a Martinair Cargo MD11.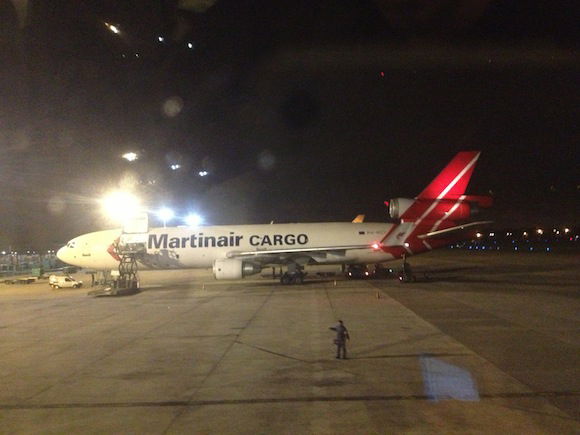 Martinair Cargo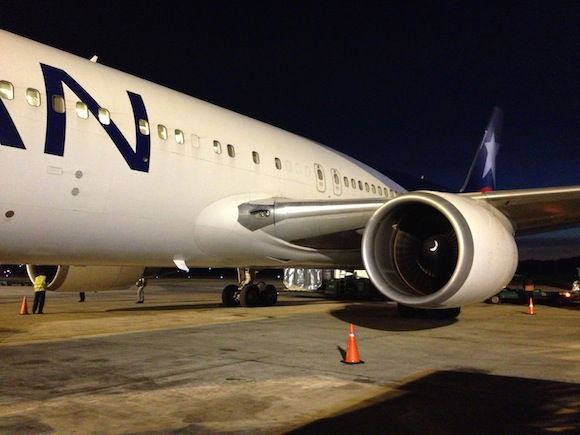 Our 767 from Miami
There were a couple of buses waiting for us, though they sure piled us in like sardines.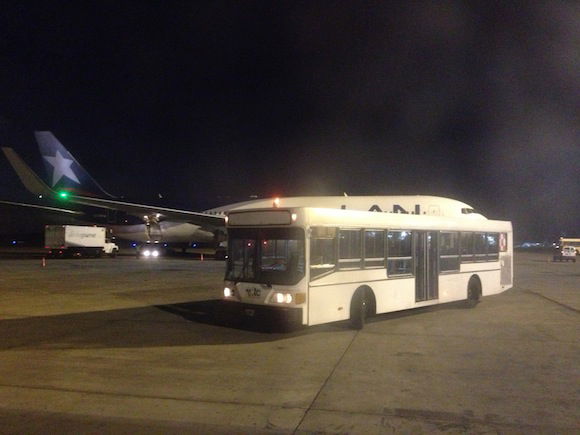 Bus waiting for us
While we had intended to only travel with carry-ons, my friend was forced to check his bag in Miami, and it took about an hour before it arrived. Coincidence? I think not. 😉
On the plus side, there was at least some entertaining checked items on the belt…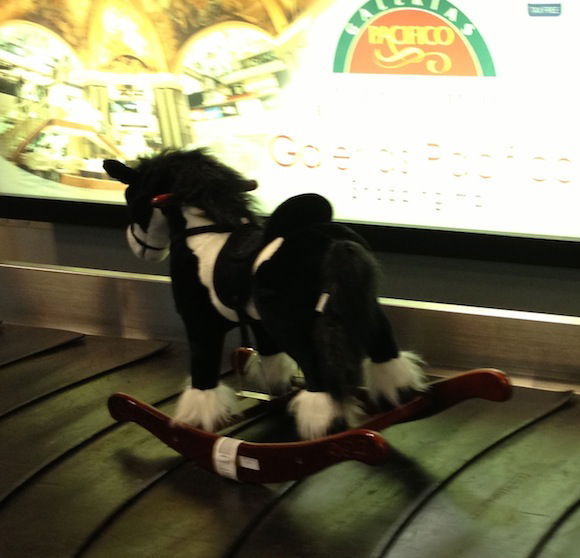 Seriously?
After waiting for an hour we figured we were free to go, but then we had to queue for customs and baggage screening. Okay, I've been to places where all bags have to be screened upon arrival, and it's usually pretty quick. Boy, was that not the case here.
Clearly we were the only passengers clearing customs that weren't in the business of importing Fisher Price toys. So the customs guy would literally screen bags, get out a calculator to calculate the tax on it, and then they seemed to negotiate back and forth on price. Even though there were only about five parties ahead of us in line, it took us about an hour to clear the customs queue.
We were all entertained by the entire process and what a spectacle it was, especially when the screening belt started going in reverse and all the bags started falling out.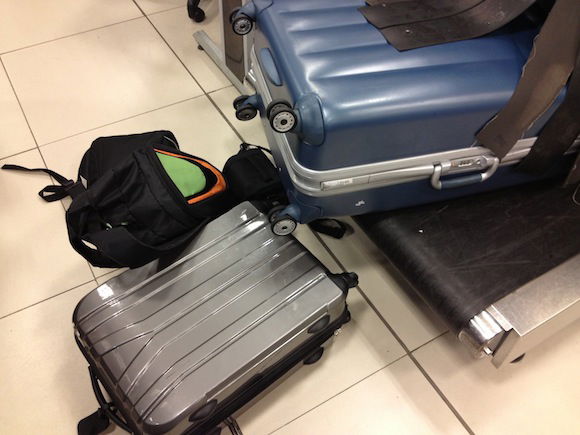 Oops
Our screening took all of 30 seconds, at which point we were landside and took a taxi to the Park Hyatt.
On the whole I was disappointed by LAN. The service was extremely underwhelming and food was mediocre at best. That being said I'd probably still fly them to South America as they offer fully flat seats, which most airlines to Buenos Aires don't seem to offer.