---
Long time readers of the blog will know I'm not generally a big fan of W hotels. I find them to be style over substance, and find their employees to generally be about as welcoming as at the British Airways Concorde Room (and for those of you that think that's a compliment, read this post). But everyone says that this W is different, and that it's actually a nice, awesome hotel with good service.
So we booked our second and third nights in Taipei at the W, and the rate was roughly $300USD per night. Much like the Le Meridien, it was a bit more than I wanted to pay, but hotels in Taipei seemed generally expensive over the dates we were there, and it was still a better value than using points. The fact that I could use suite night awards to confirm us into a Marvelous Suite for both nights sure took the sting out of the rate just a bit.
We walked over from the Le Meridien to the W in the afternoon, as they're just a couple of blocks apart, and it sure is an impressive building with lots of neon lighting on the outside at night.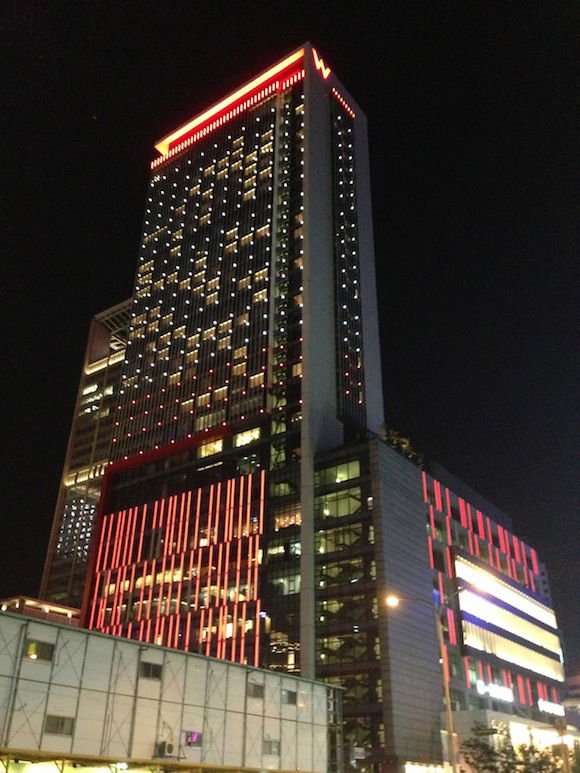 Hotel exterior
Like some other Ws, the lobby isn't actually on the ground floor, but rather there's just a small arrival area there, and then the real lobby is on the 10th floor.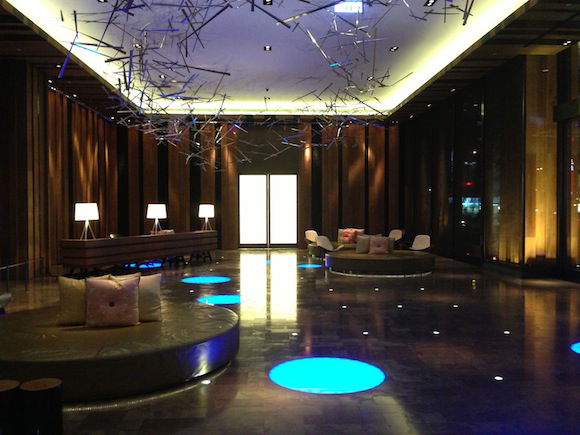 Arrival area
The reception desk is located in the center of the lobby, just near the "Living Room."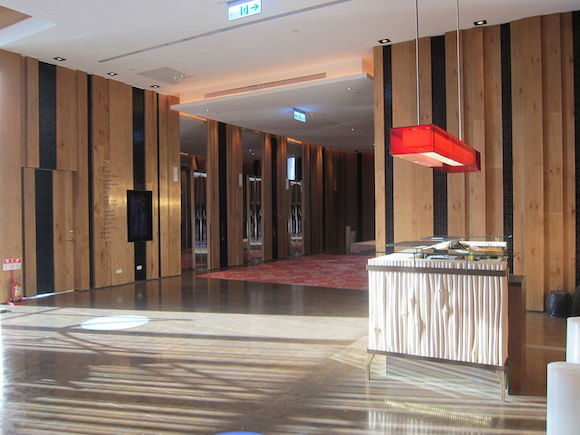 Lobby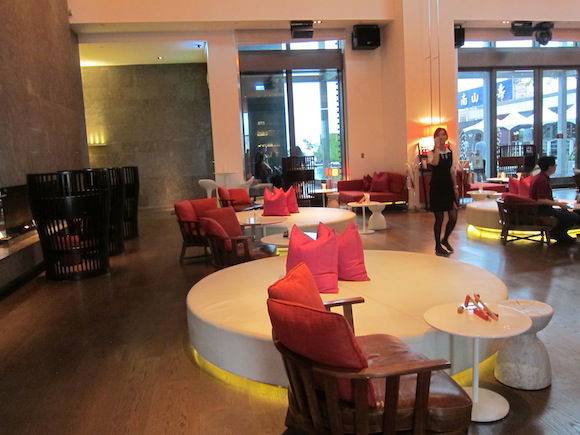 The Living Room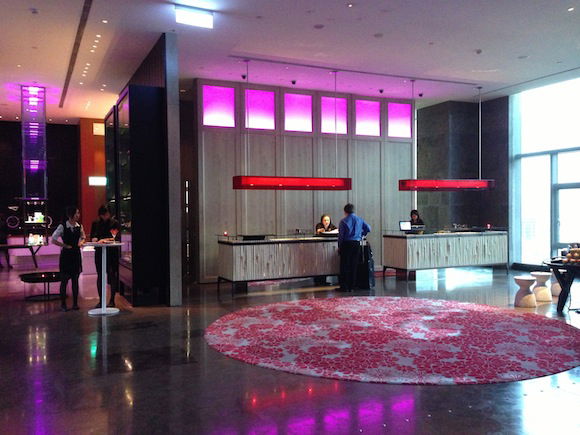 Reception desk
The agent checking us in was friendly and efficient. He confirmed that we were in a Marvelous Suite, informed us internet would be complimentary, and asked us if we wanted late check-out. We chose complimentary breakfast as the Platinum amenity, which is served at The Kitchen Table from 6:30AM till 10:00AM (till 10:30AM on weekends). We were further informed that Platinum members could partake in a complimentary happy hour at Woobar daily between 5PM and 7PM. A W hotel that goes above and beyond with Platinum recognition? It must be April 1!
Beyond that I was also given a "W Taipei <3 SPG" bracelet. In the event I ever become a W fanboy I'll certainly consider wearing that…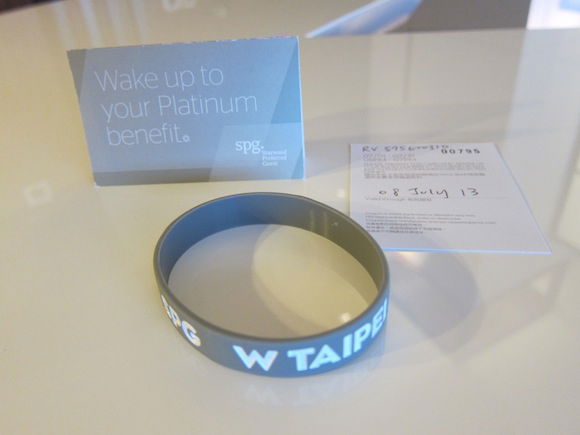 Breakfast voucher and W bracelet
We took the elevator up to our room on the 17th floor, and it's worth noting that the hotel has two separate sets of elevators, one that goes between the ground floor and the lobby, and another that goes between the lobby and guest rooms.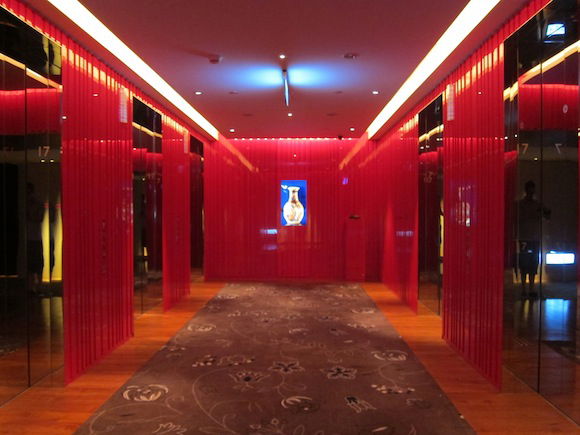 Elevators to guest rooms
Our room was located at the far end of the hallway. I really did like the hallway design, which had some local influences, vs. most Ws which are the same no matter where in the world you are.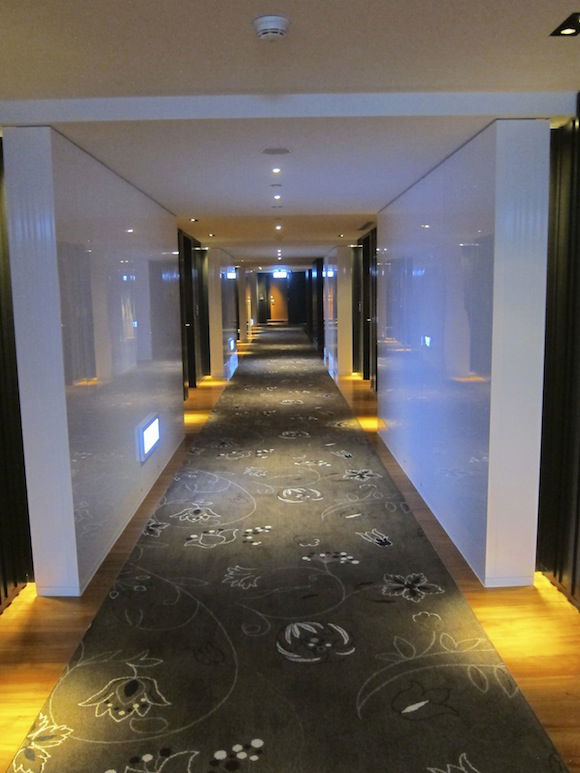 Hallway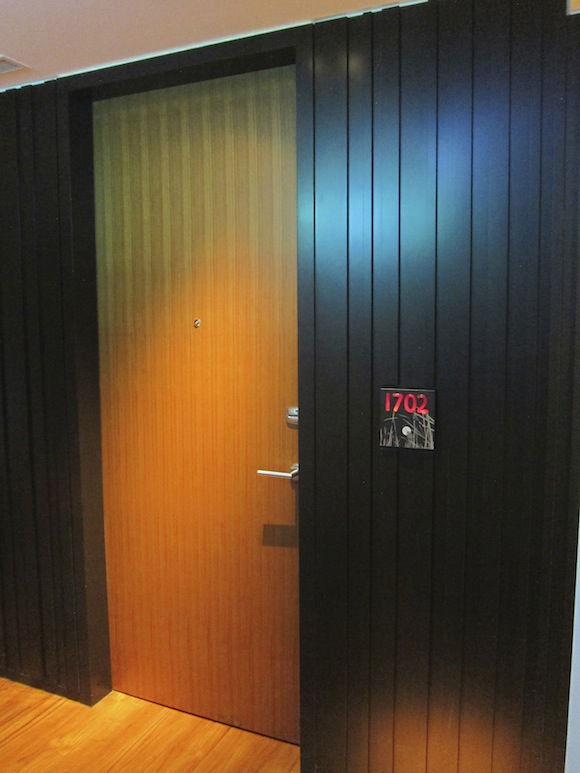 Our room, 1702
Anyway, the Marvelous Suite was stunning, and huge at a bit over 1,000 square feet. There was a partitioned off entryway with some cool art, which led to both the living room and a guest bathroom.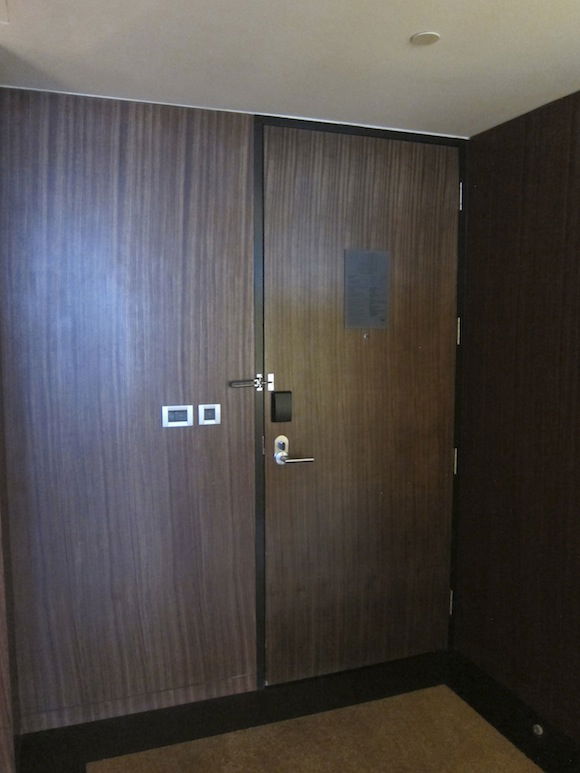 Entryway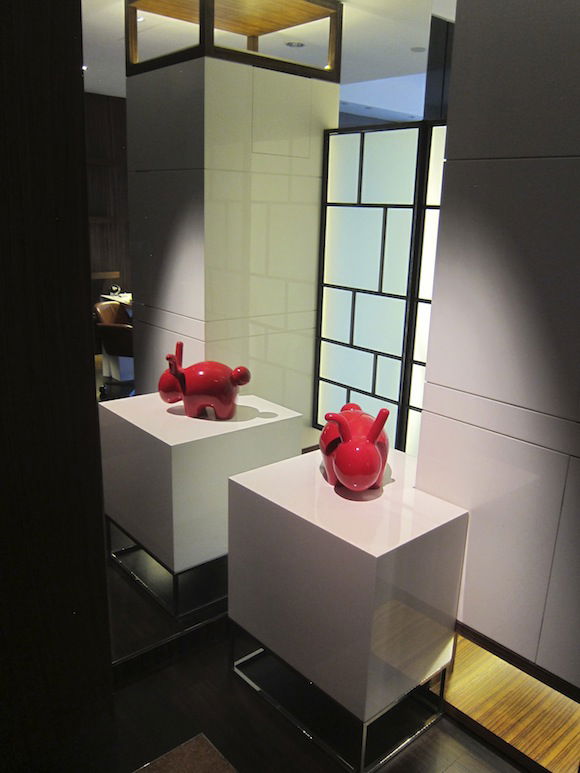 Entryway
The guest bathroom featured a bidet-style toilet and sink.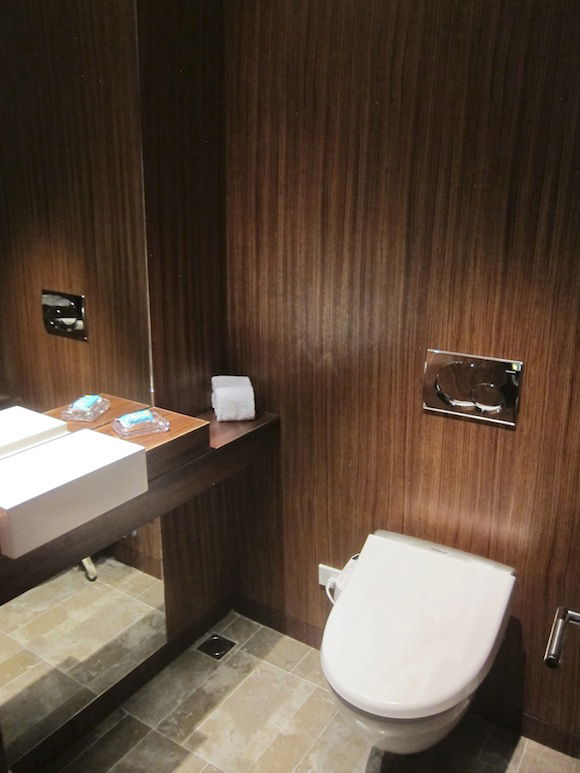 Guest toilet
The living room was huge, and featured a desk near the entrance, a long couch, three chairs, and a flat screen TV.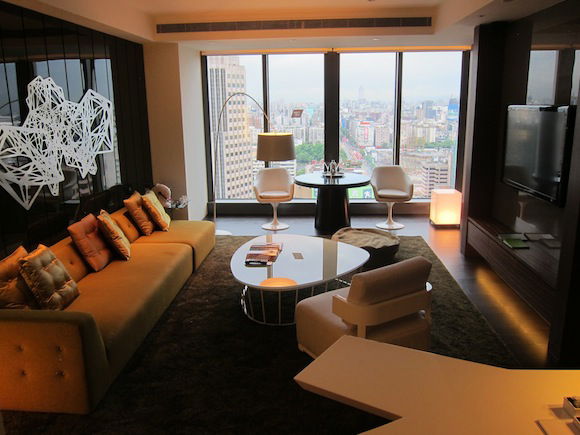 Living room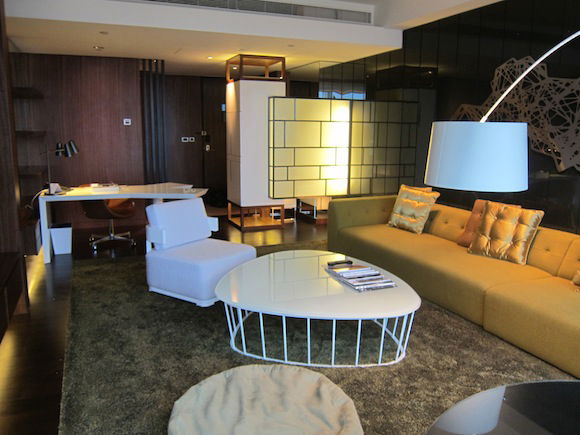 Living room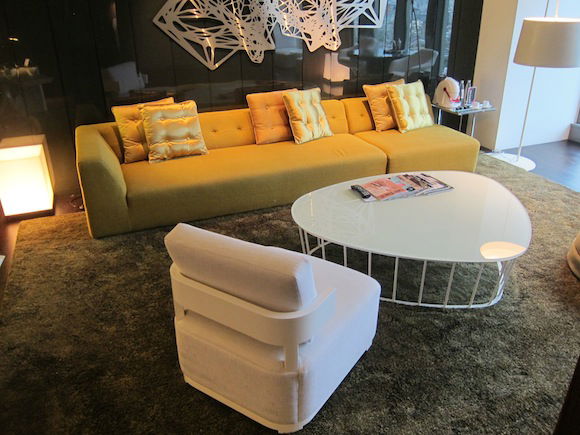 Couch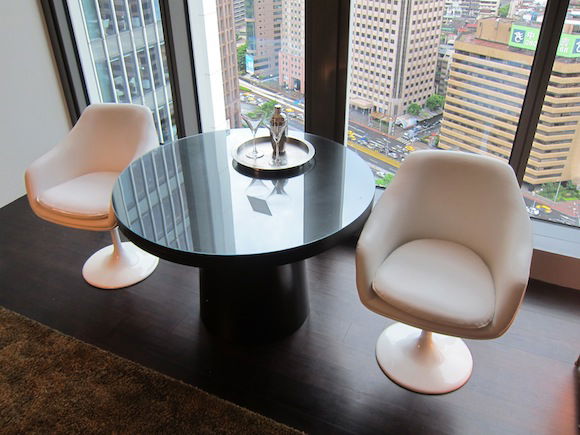 Chairs by window
Despite not being on all that high of a floor, the views from the room were pretty awesome.

View from the room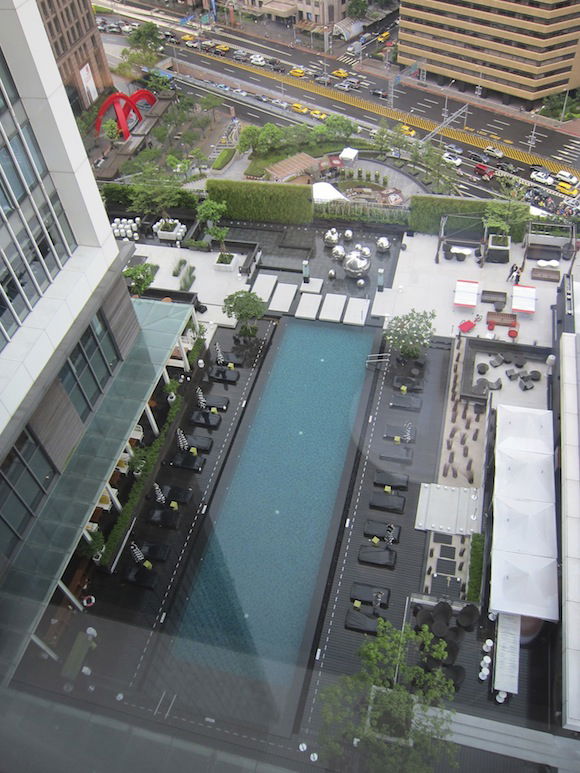 View from the room
The living room was connected to the bedroom via two sliding doors on both sides of the TV. The bedroom featured a comfortable king size bed and a couple of lounge chairs by the window, along with a flat screen TV.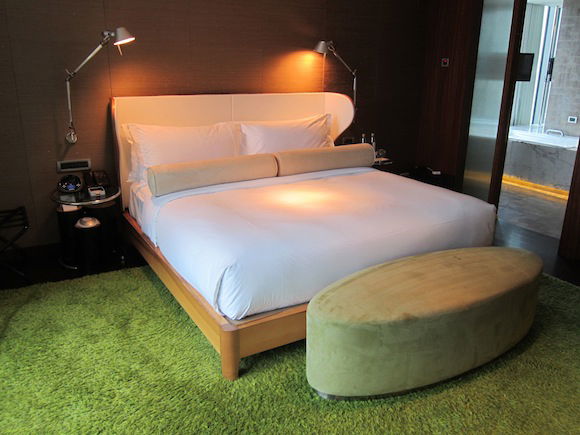 Bedroom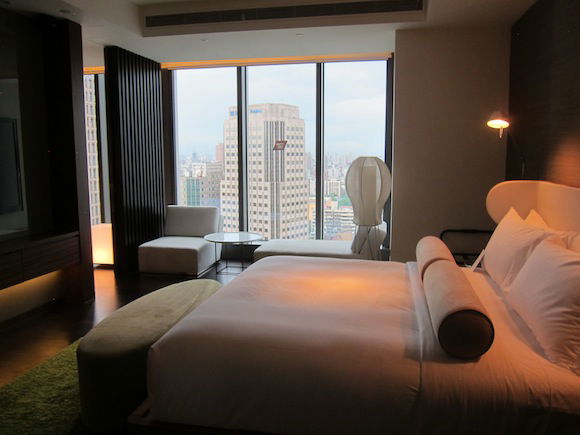 Bedroom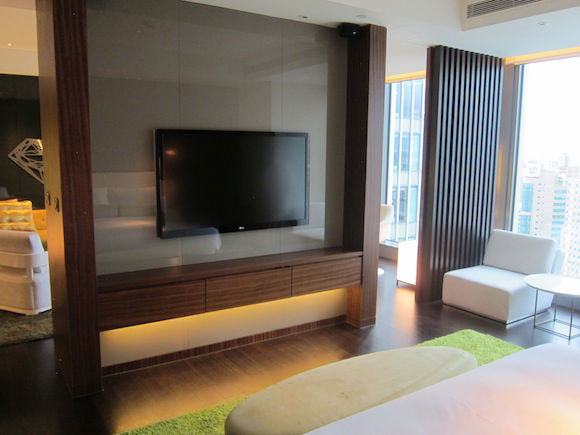 Bedroom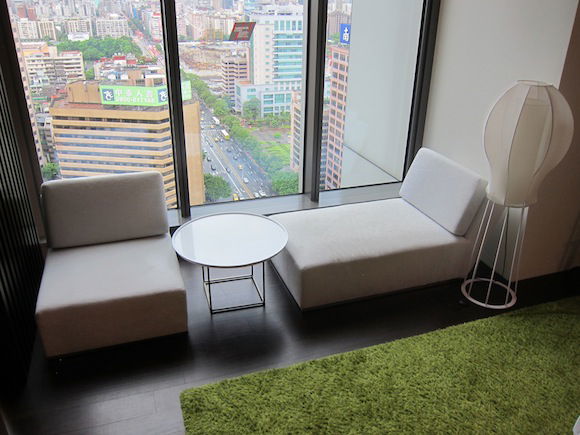 Lounge chairs by window
The bathroom had double sinks, a bidet-style toilet, a walk-in shower, and a soaking tub.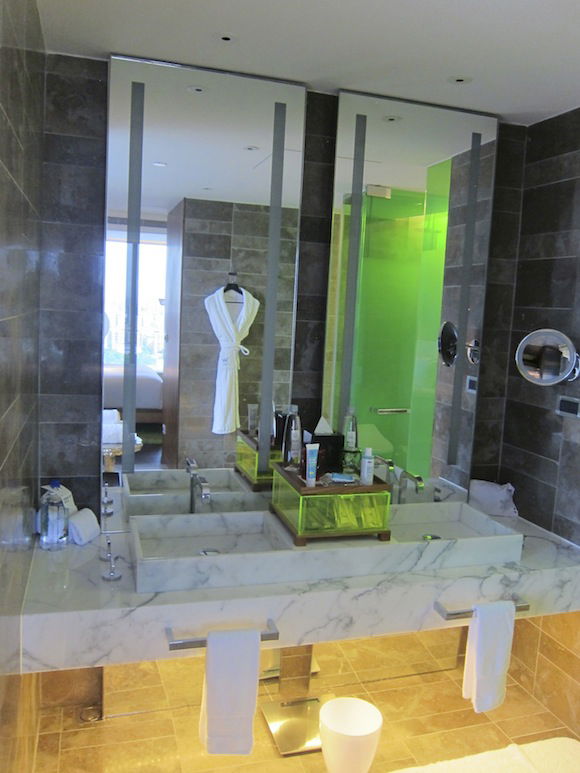 Double sinks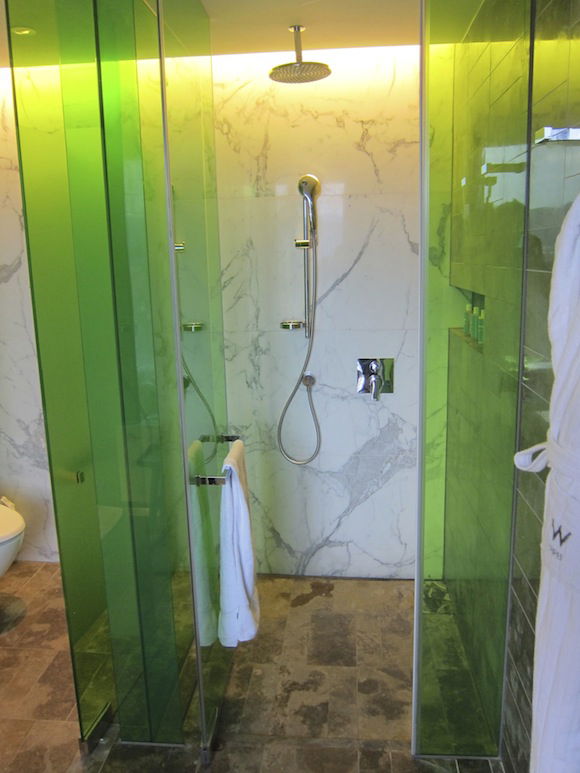 Shower
The room was stocked with full size bottles of Bliss toiletries, which were pretty awesome.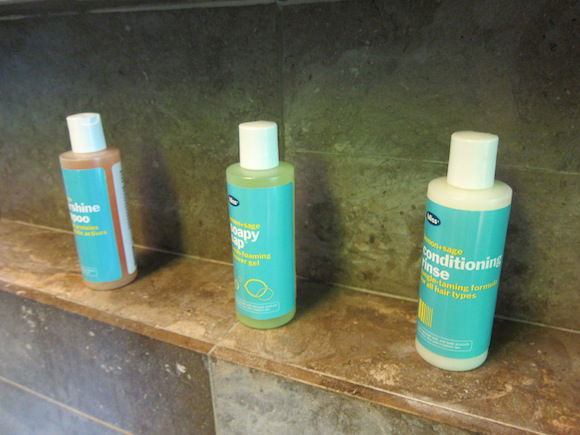 Toiletries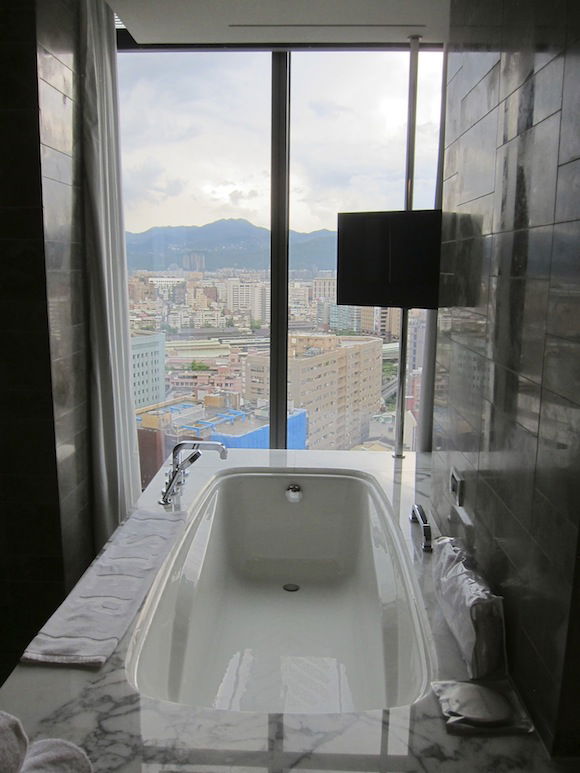 Bathtub with a view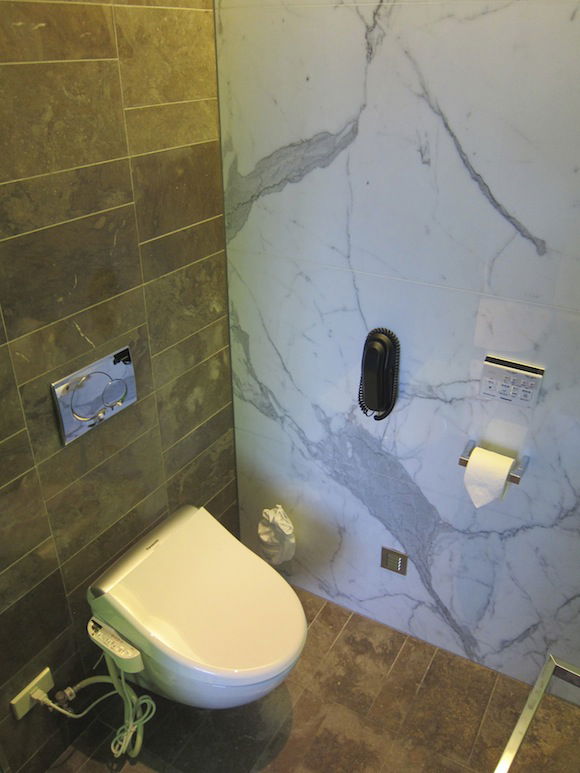 Toilet
On the whole I thought the room was well designed, beautifully decorated, and spacious — easily my favorite room I've ever had at a W.
As I mentioned earlier, elite members are entitled to complimentary drinks at Woobar between 5PM and 7PM.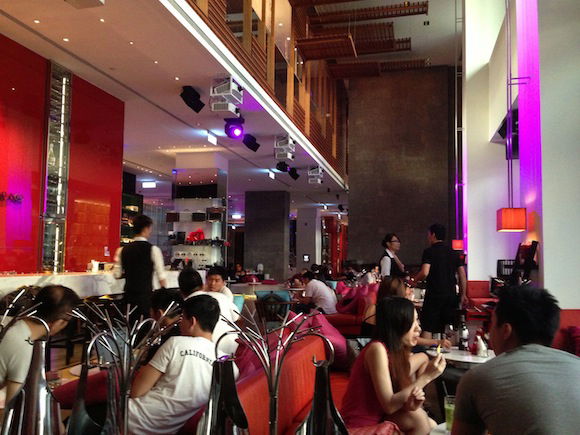 Woobar
There's a special menu off of which you can order.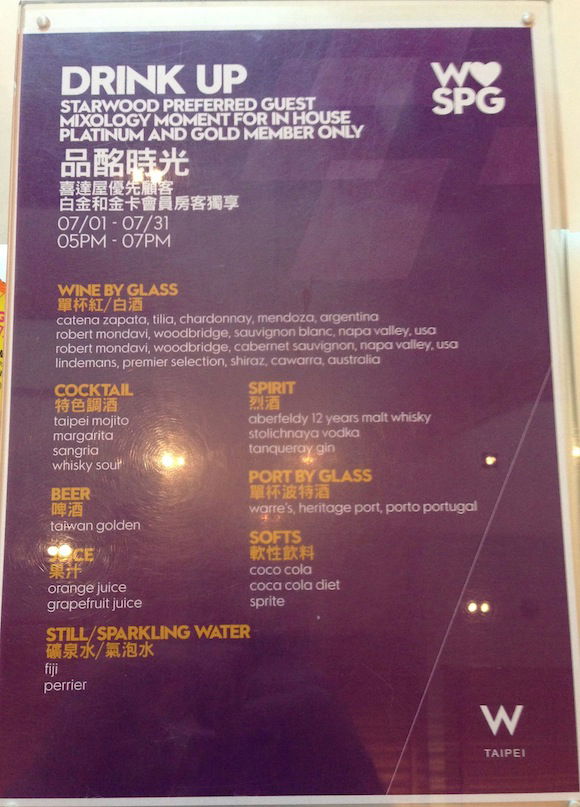 Happy hour menu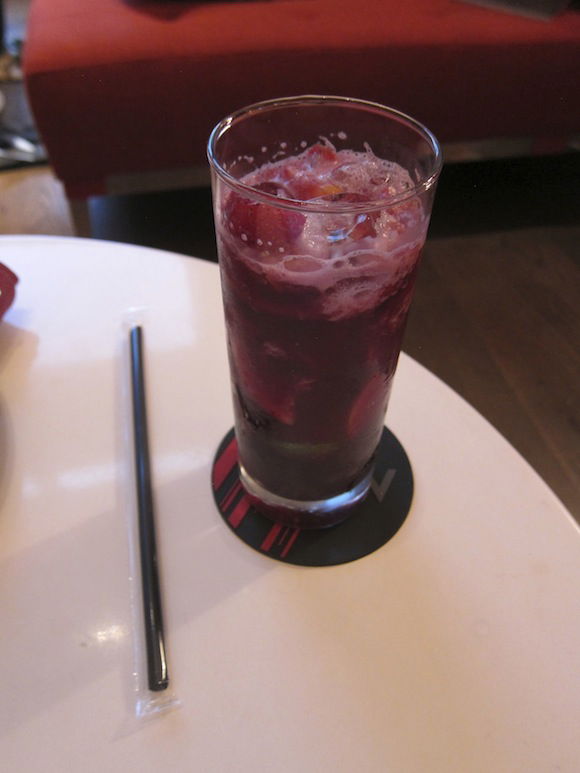 Sangria
The drinks come with complimentary bar snacks, though the first night we ordered some hot snacks as well, which made for a nice late lunch. I thought the snacks were pretty reasonably priced.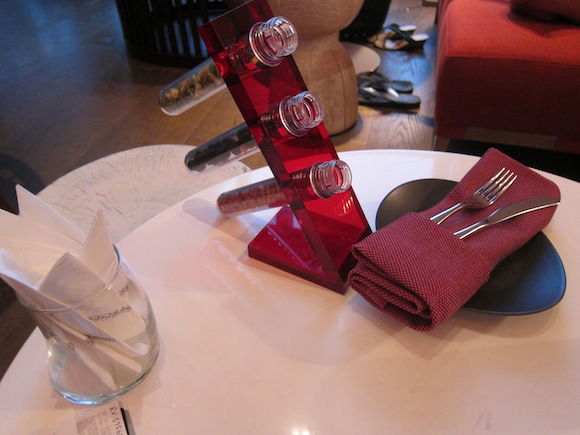 Bar snacks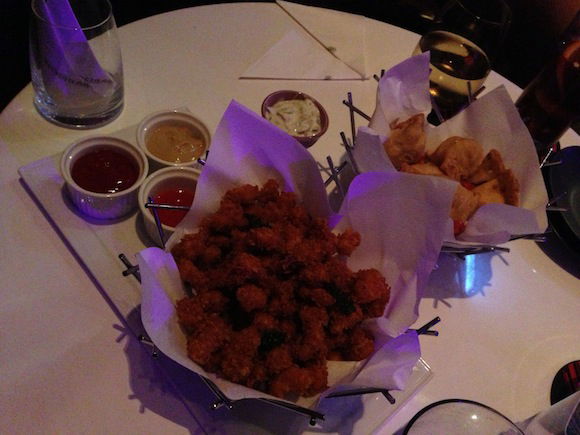 Snacks
We had breakfast both mornings at The Kitchen Table, which featured a phenomenal breakfast spread. I thought it was excellent both in terms of variety and quality.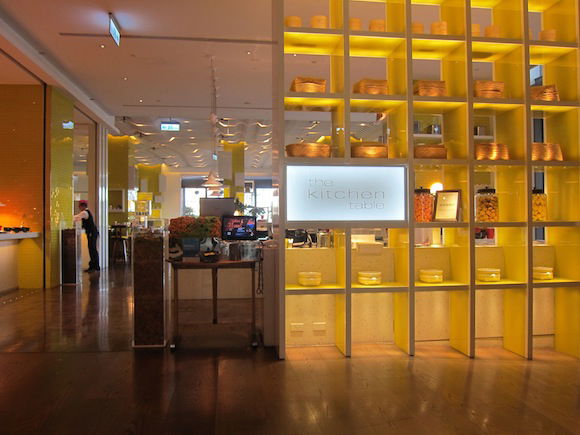 The Kitchen Table entrance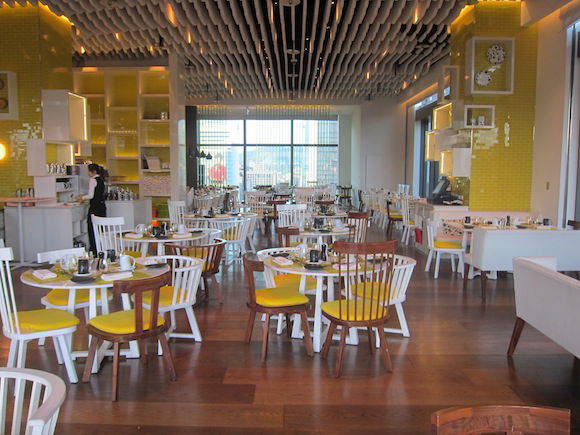 The Kitchen Table seating
I'll let the spread speak for itself…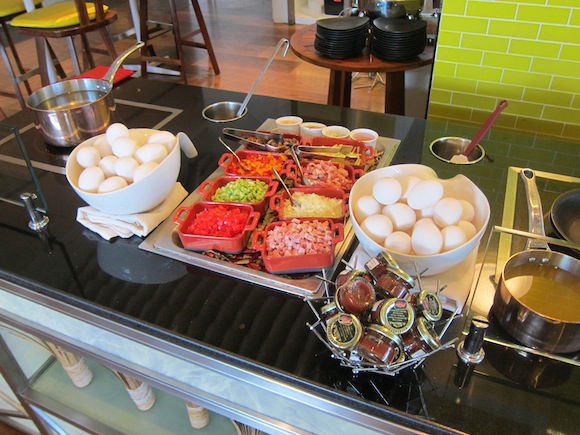 Breakfast buffet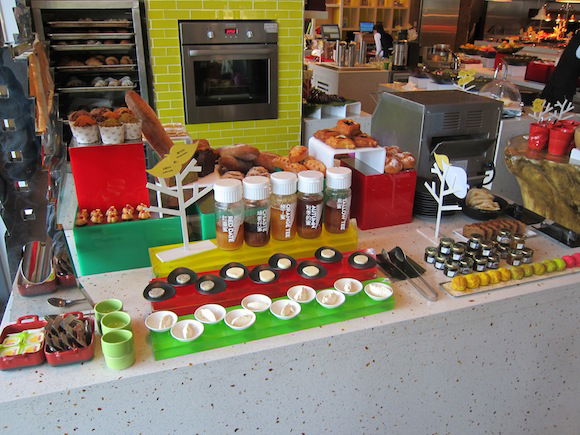 Breakfast buffet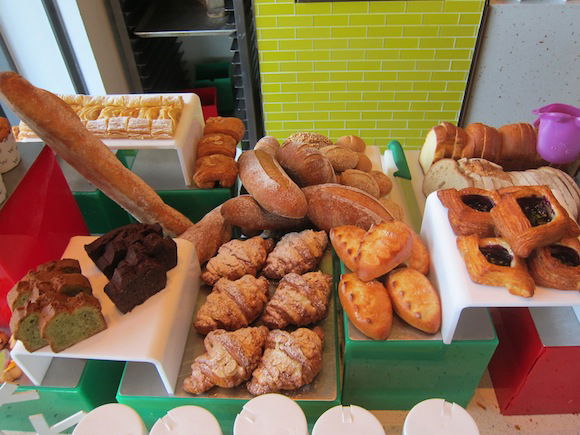 Breakfast buffet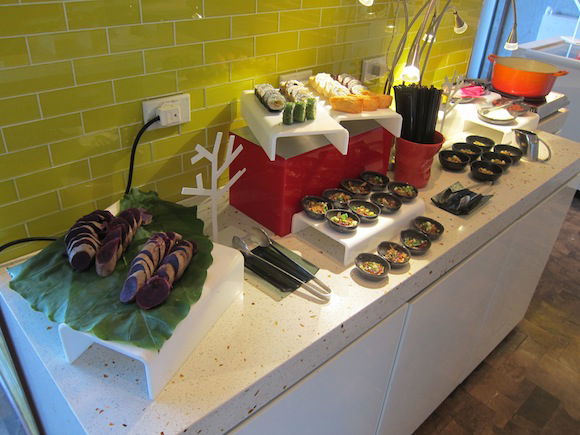 Breakfast buffet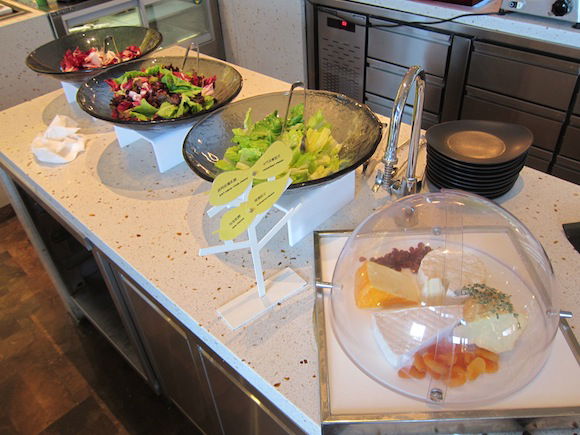 Breakfast buffet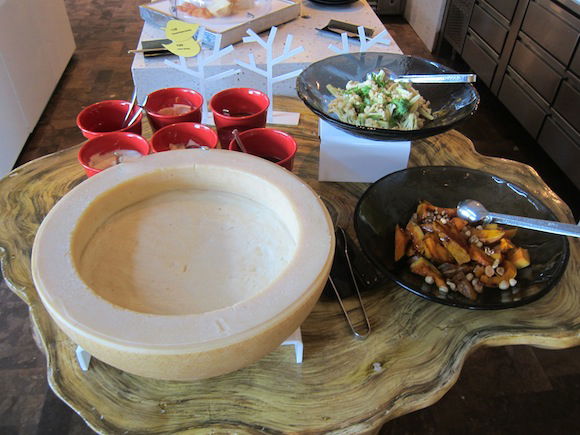 Breakfast buffet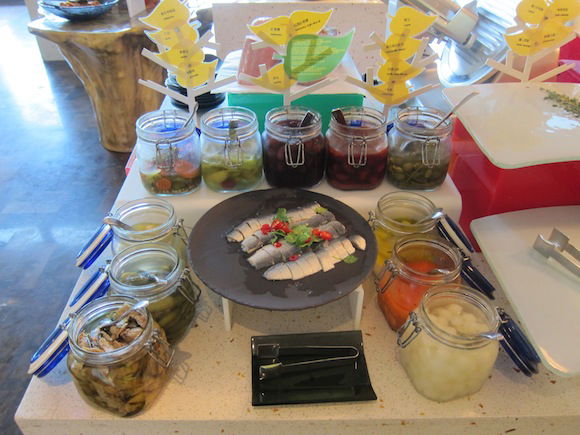 Breakfast buffet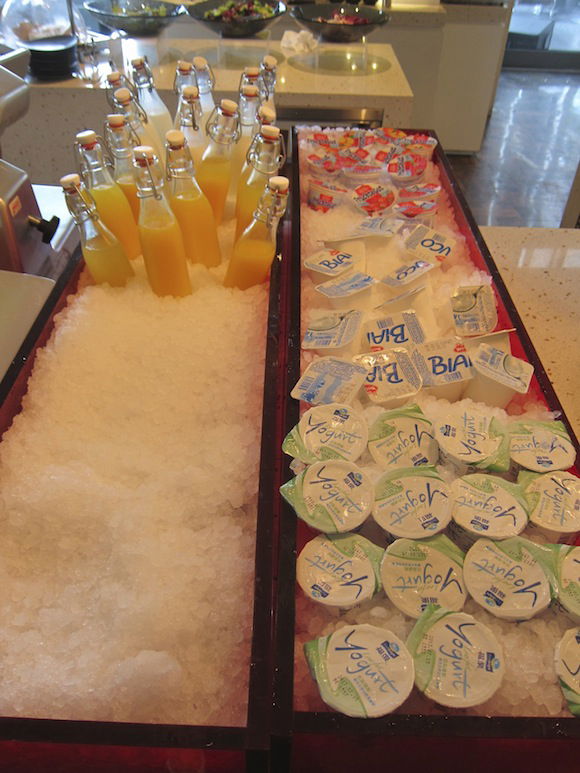 Breakfast buffet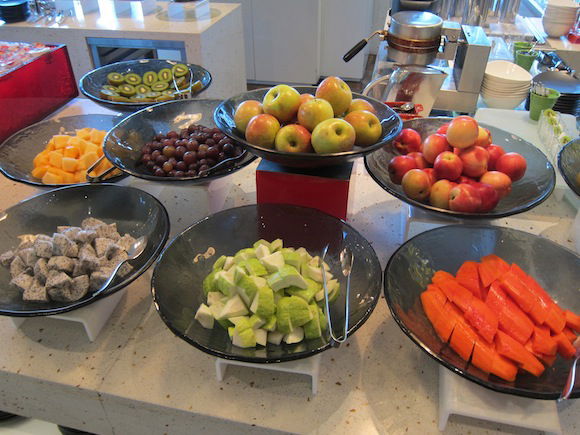 Breakfast buffet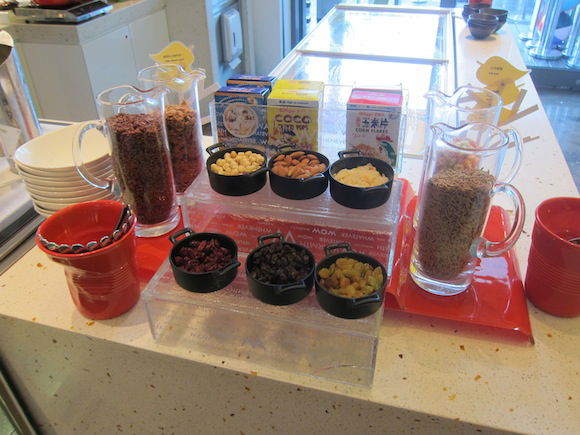 Breakfast buffet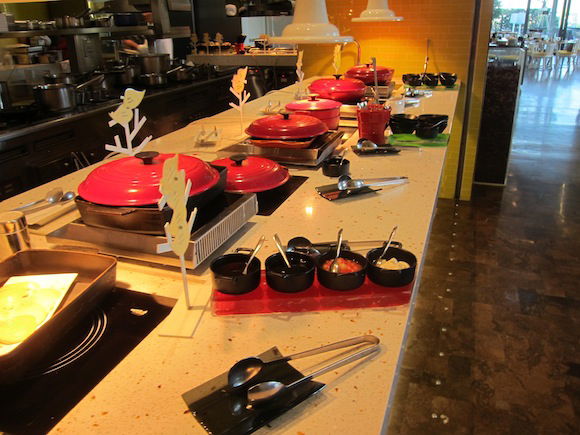 Breakfast buffet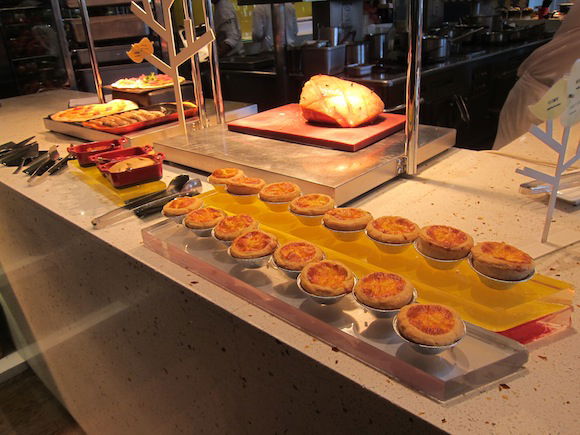 Breakfast buffet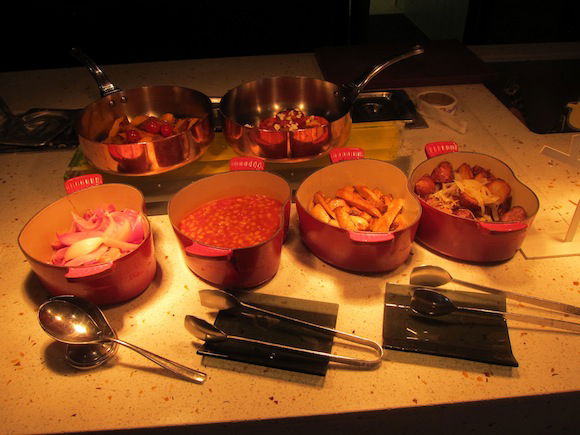 Breakfast buffet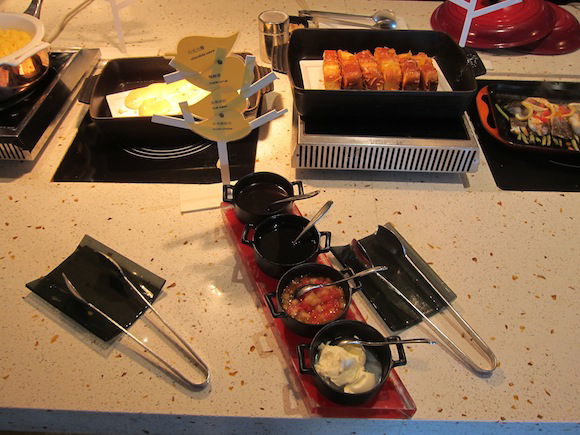 Breakfast buffet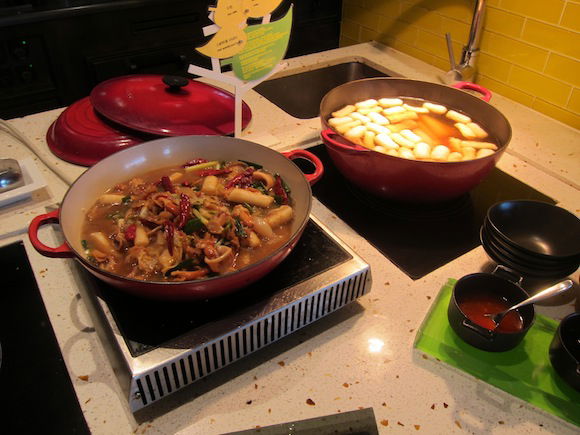 Breakfast buffet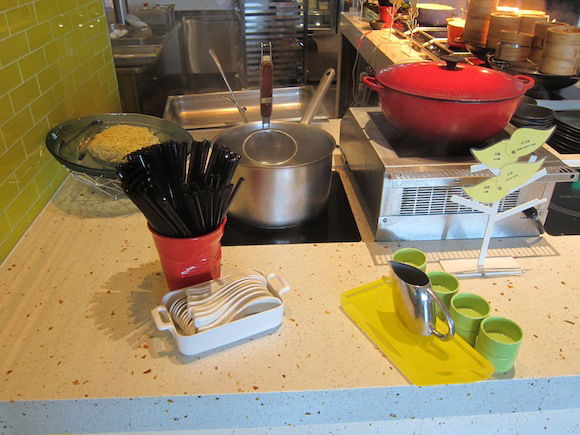 Breakfast buffet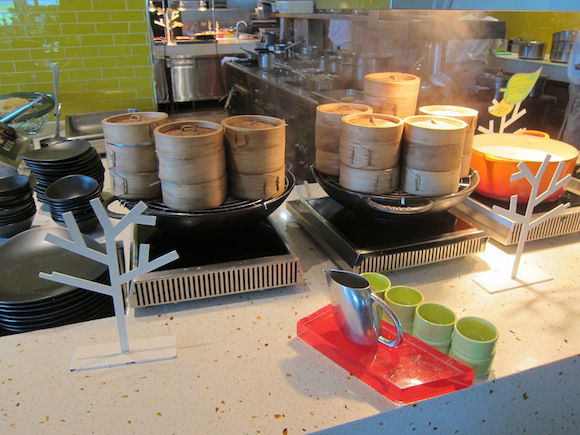 Breakfast buffet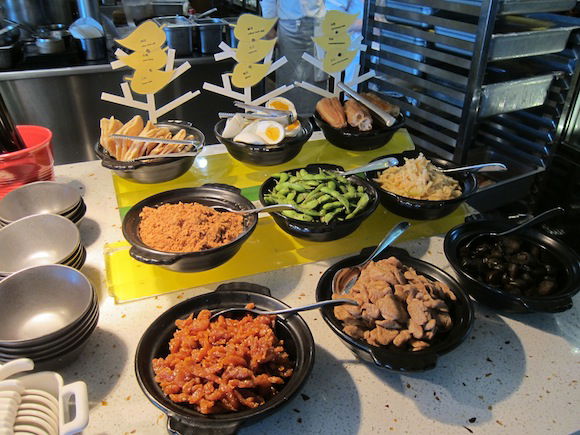 Breakfast buffet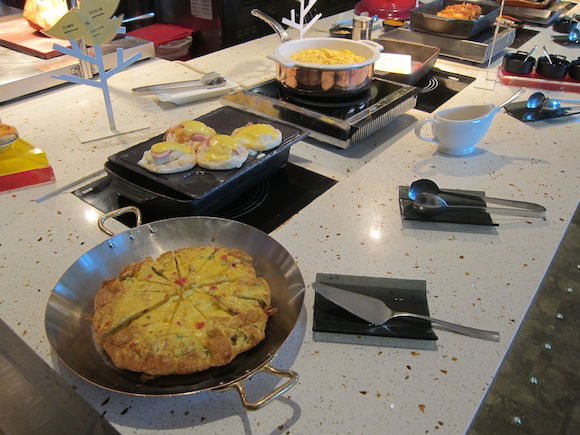 Breakfast buffet
Well, other than the fact that the buffet had pizza…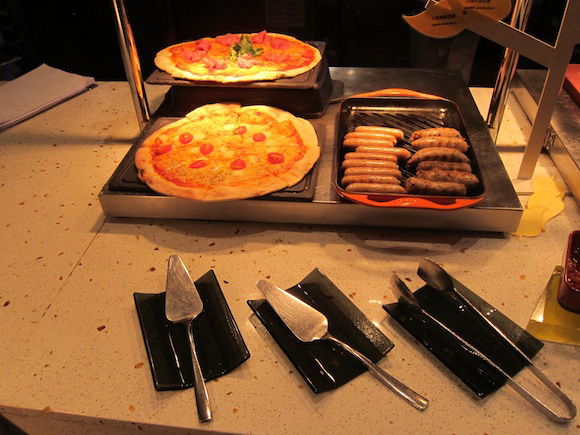 Breakfast buffet
And a dozen flavors of ice cream…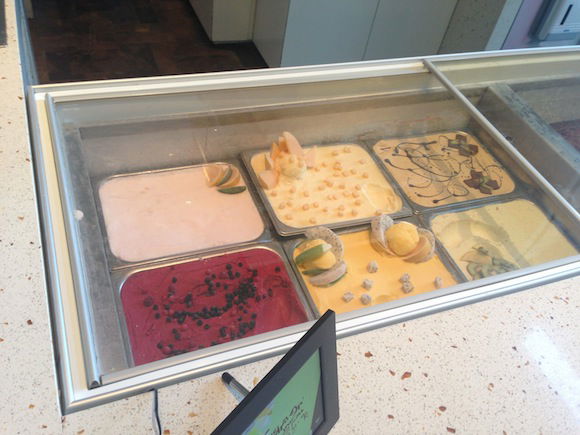 Breakfast buffet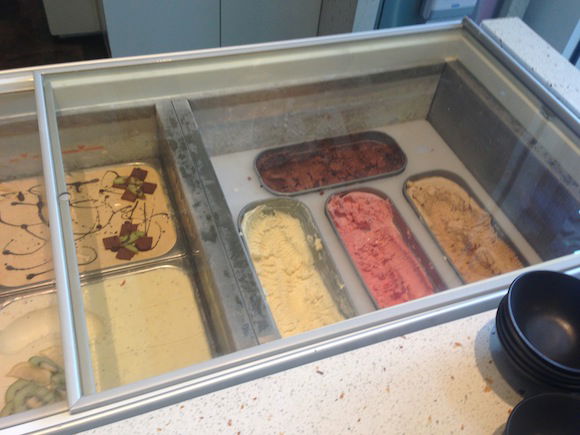 Breakfast buffet
And in particular mople walnut ice cream!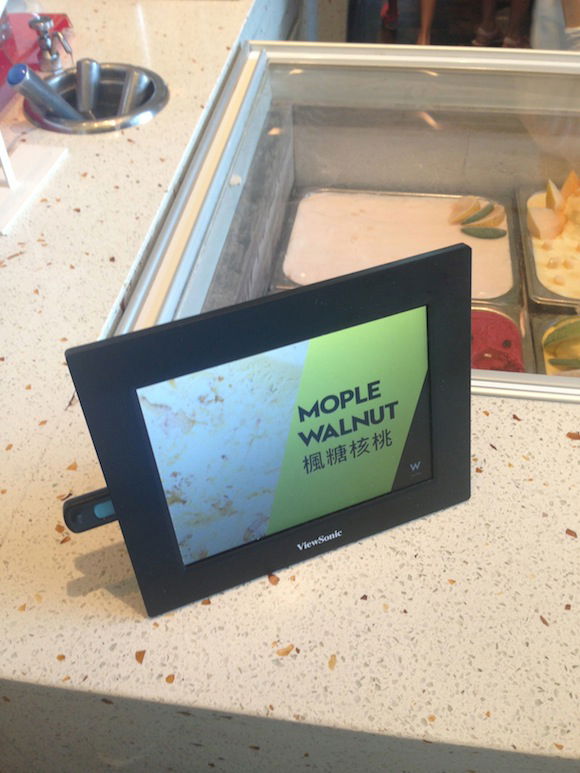 Breakfast buffet
There's nothing quite like having pizza and delicious coconut french toast on the same plate. Take that, mom!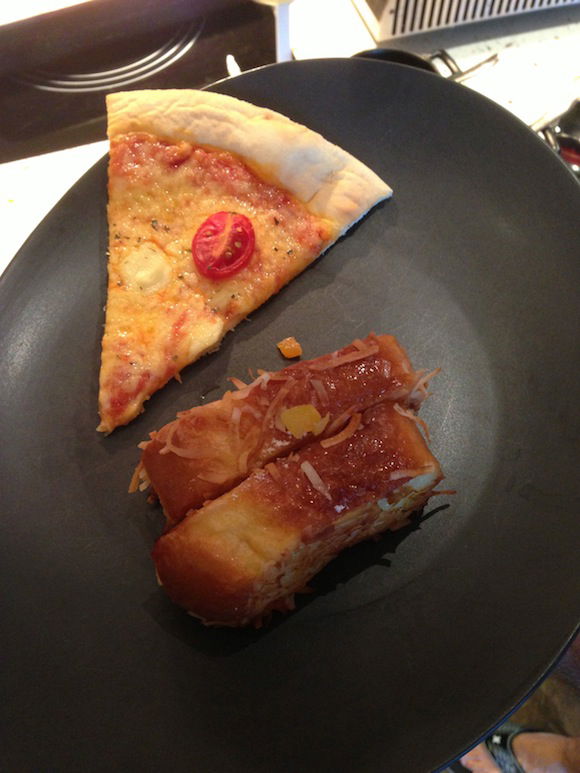 Breakfast
One night we decided to have dinner at Yen, the restaurant located on the 31st floor of the hotel that serves modern Chinese cuisine.
The restaurant itself was stunningly designed, I thought, and it reminded me a bit of the restaurant at the top of the Park Hyatt Shanghai.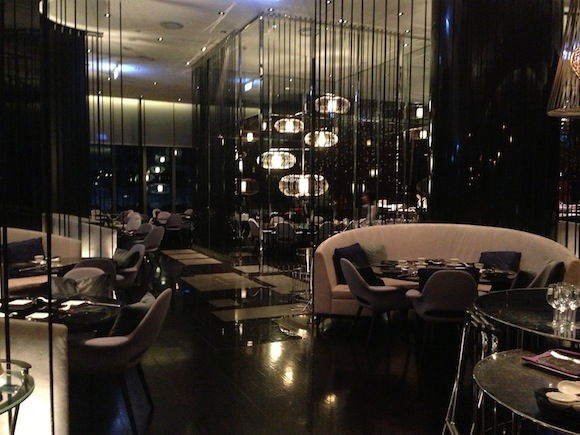 Yen Restaurant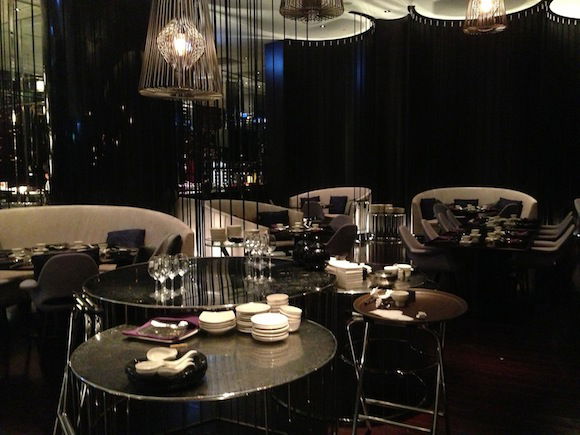 Yen Restaurant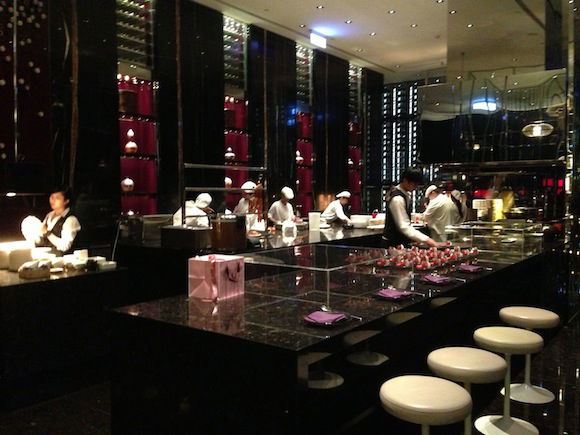 Yen Restaurant
We decided to order duck, crispy fried prawns, and noodles, all of which were spectacular.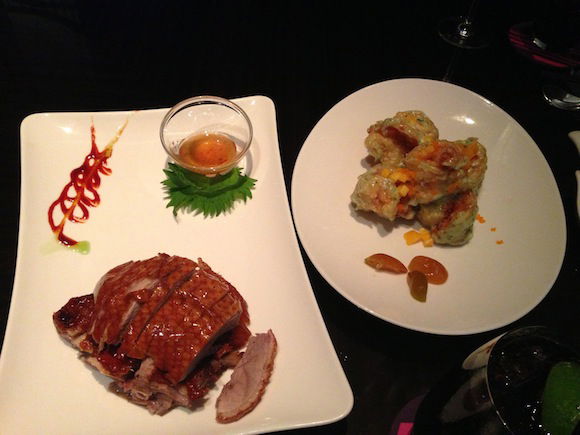 Crispy fried prawns and duck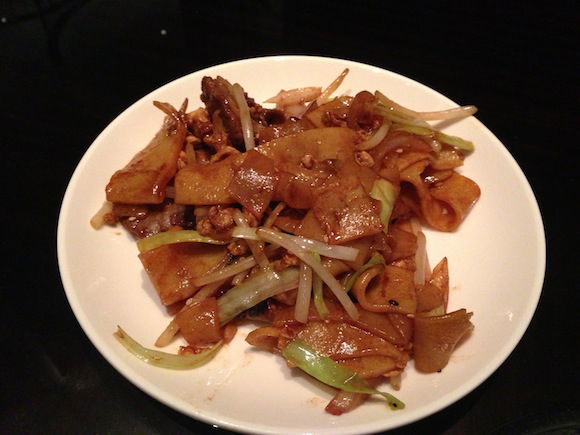 Noodles
Then for dessert we ordered egg tarts and strawberry custard, which were excellent as well (though the portion was way too big).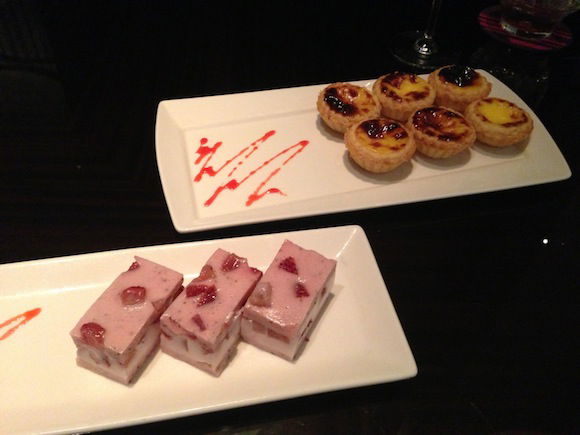 Dessert
Of course the restaurant was overpriced compared to what you could get outside (and I certainly enjoyed tons of food outside of the hotel), but it was still excellent.
Another one of the highlights of the hotel had to be the gym, which is located on the 12th floor. It features a ton of modern equipment and nice views of the surrounding area.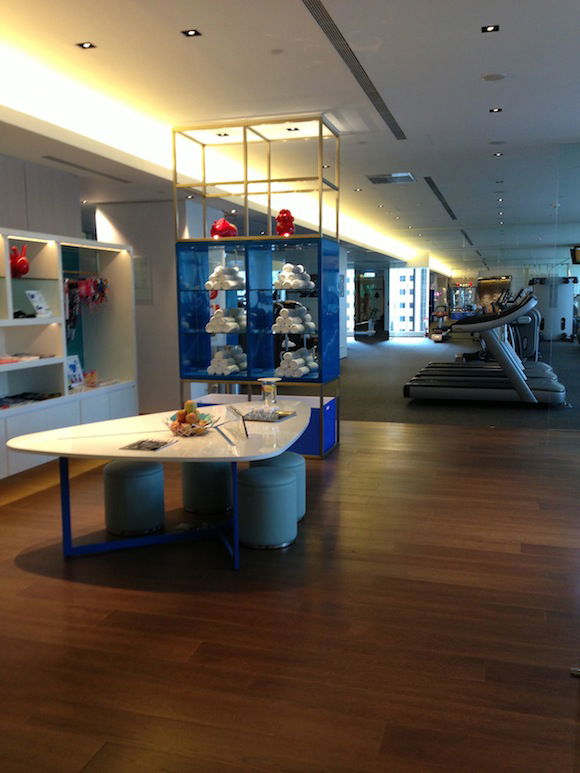 Gym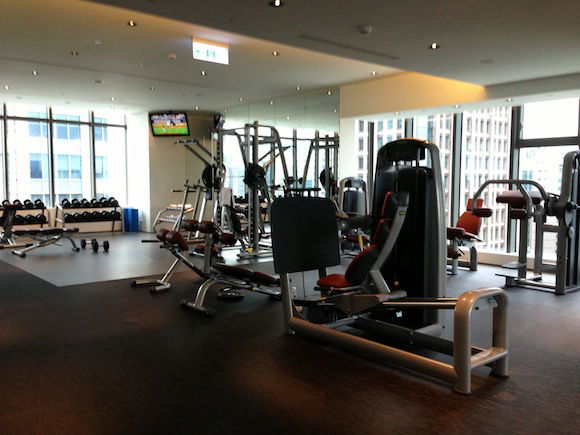 Gym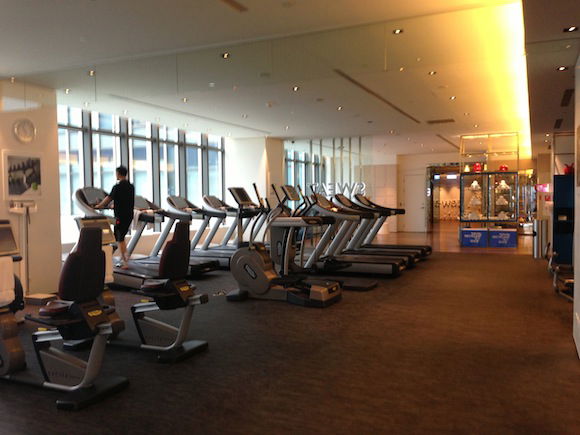 Gym
The locker room was probably the nicest I've ever seen at a hotel as well, though that can be kind of tough to photograph with people walking around.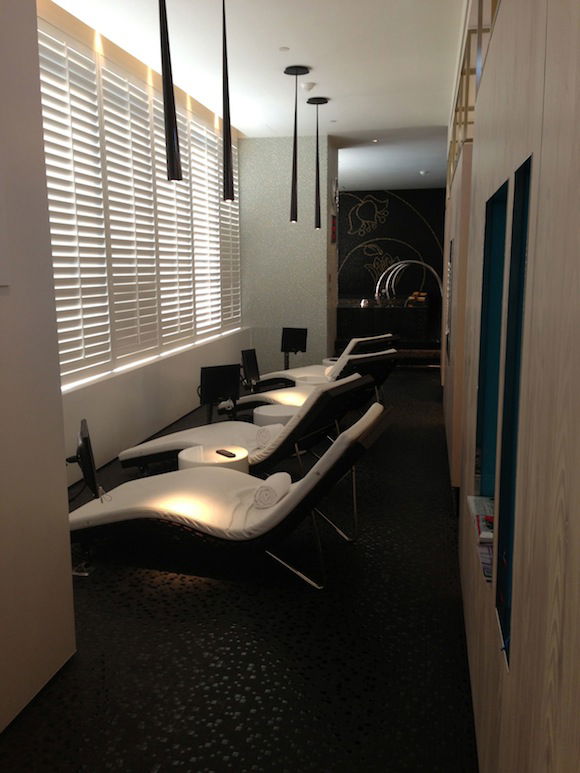 Locker room relaxation area
In the locker room were three sets of jacuzzis with hot, warm, and cold water.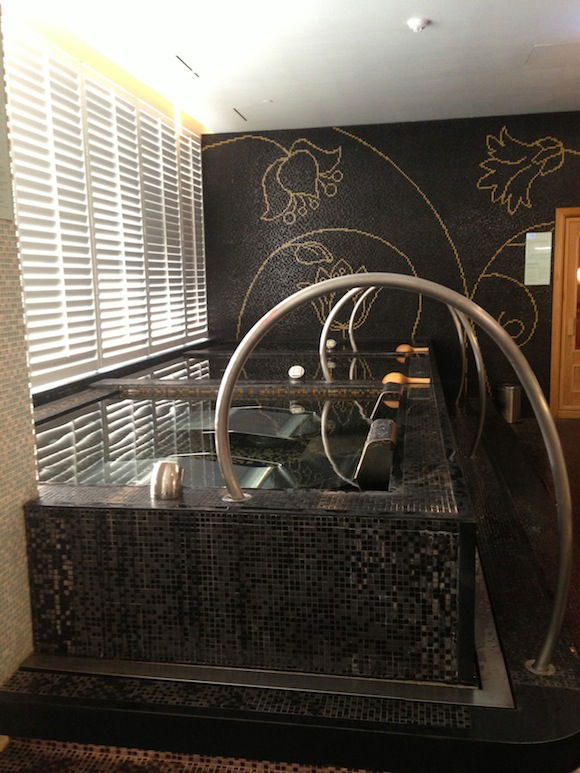 Jacuzzis
The one thing that put a slight damper on our stay, and for that matter kind of threw off our plans somewhat in Taipei, was the Asiana crash. As I was literally checking Facebook for the last time before going to sleep, I saw someone post on their Facebook feed that something happened with a 777 at SFO, which was before the news really became mainstream. Sure enough I didn't sleep a second that night, though did end up sleeping most of the day.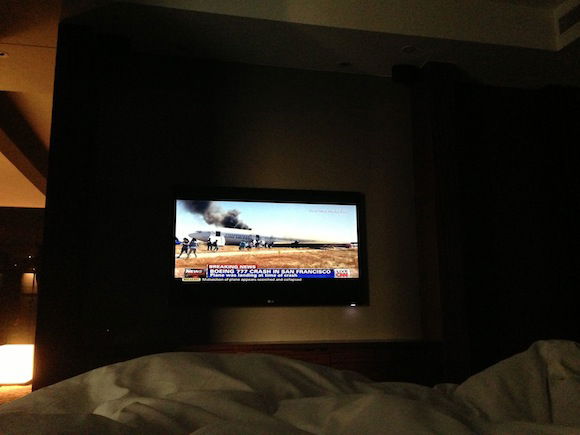 News coverage from bed
Anyway, this really is my favorite W, and I'd return in a heartbeat. The hotel goes above and beyond for elite members, which I find to be rare at W hotels. The service was good — generally accommodating and unpretentious — though by the end of my stay I didn't think it was amazing. For example, when I'd ask for directions at the concierge desk they'd always just quickly rattle them off rather than offering to write them down or mark a map for me. But aside from the concierge desk the employees were quite friendly.
Both the Le Meridien and W in Taipei are among the best in their respective brands, and I wouldn't hesitate to return to either based on which is offering a better rate, with a slight preference for the W.