---
Up front I should say that I've reviewed the First Class Terminal many times before, including here, here, here, here, here, and here, so if you want to read about all the amenities be sure to check those out.
We left the hotel shortly before 10AM and made it to the First Class Terminal by 10:30AM, where we experienced the usual awesome check-in process. We handed the personal assistant our passports and informed him we were heading to Washington Dulles, and he immediately escorted us through security. As I always say, this is the only place in the world you can go from being on the street to being comfortably seated in the lounge past security in about 60 seconds.
While the First Class Terminal isn't huge it sure is one of the swankiest lounge spaces anywhere. As soon as we arrived we headed straight for the restaurant to have lunch, given that we'd be eating again aboard just a few hours later.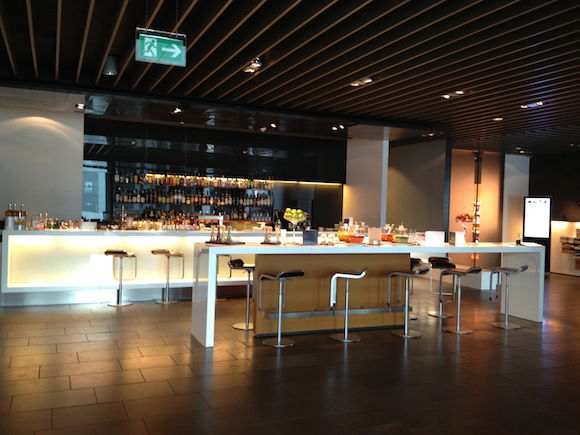 First Class Terminal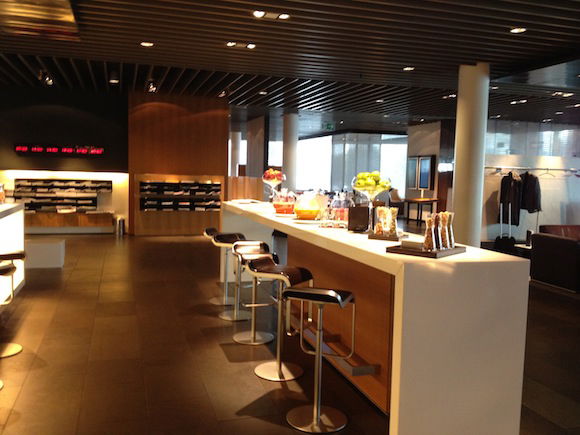 First Class Terminal
While there's a small a la carte menu, the buffet is fantastic, much better than what Lufthansa serves aboard in my opinion. Here's the menu: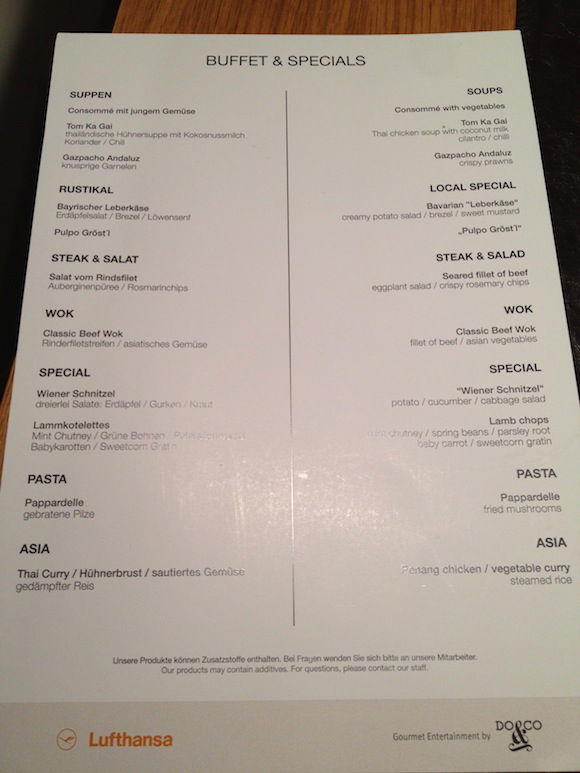 And here's the "Olympics Menu" (though I can't say I'm a huge fan of British food):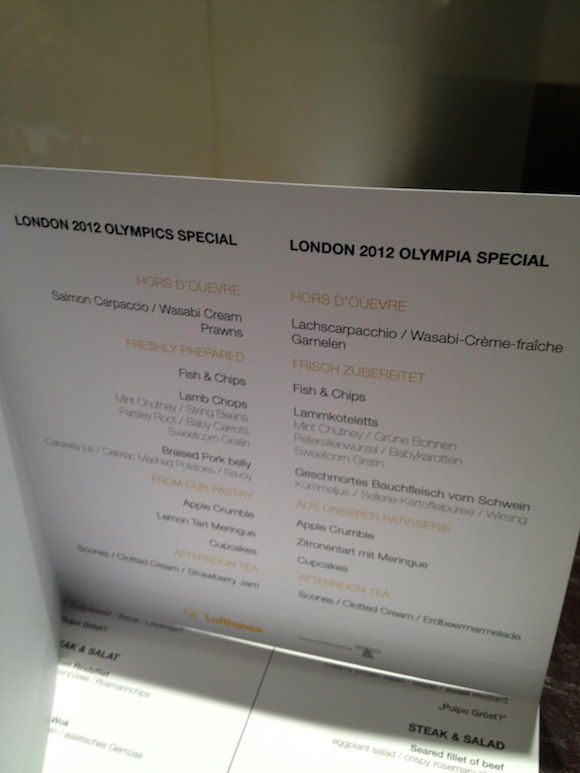 The buffet was amazing as always.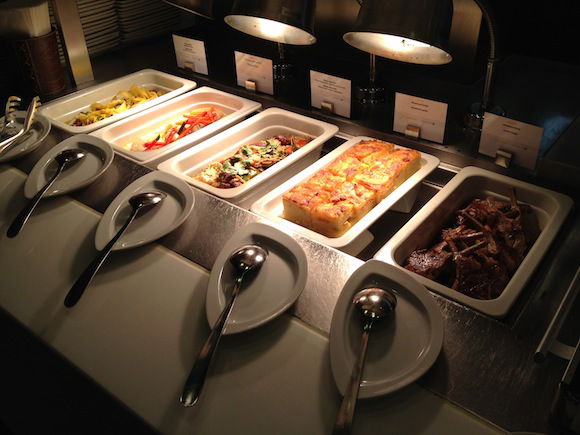 Buffet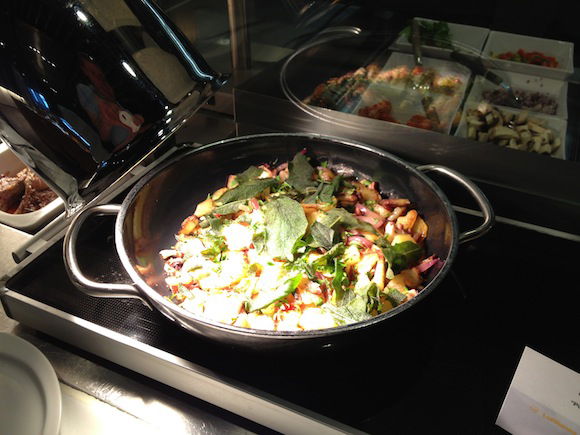 Buffet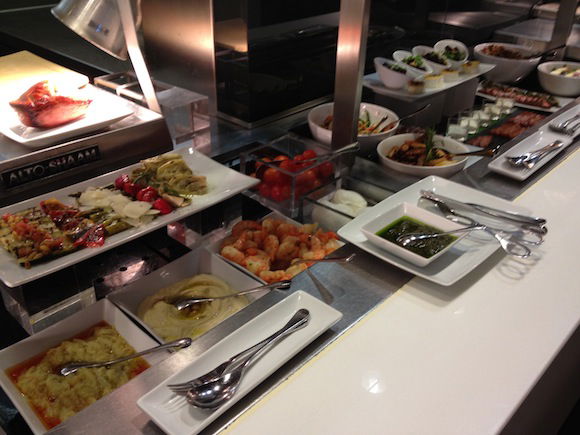 Buffet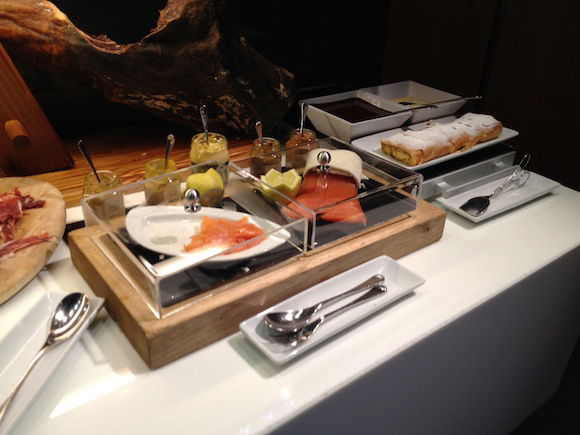 Buffet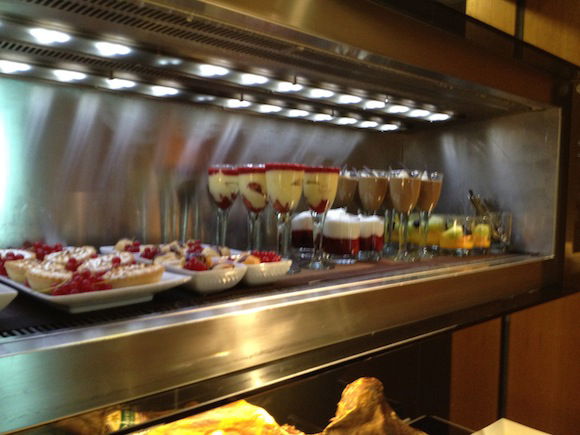 Buffet
I selected a bit of just about everything.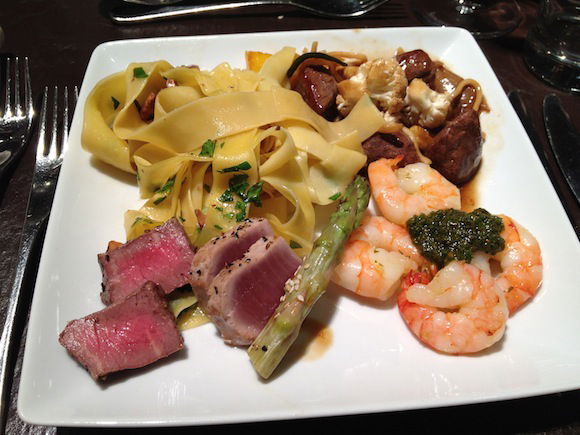 Lunch
After lunch I had a seat near the window where I caught up on work for a while.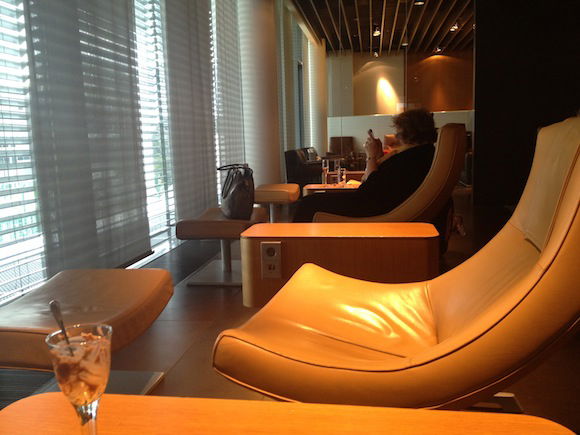 Lounging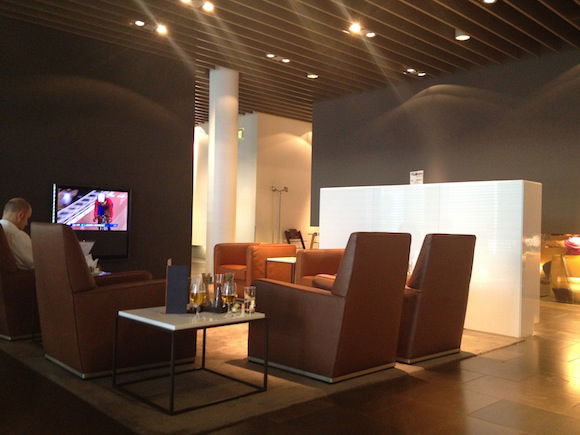 Lounging
At around 12:40PM we were approached by our personal assistant, who informed us it was time to board. He walked us down to the lower level where we cleared immigration and were introduced to our driver. We lucked out in that we got a personal Porsche Cayenne this time around, as I've gotten a ride in a shared van during my past several visits.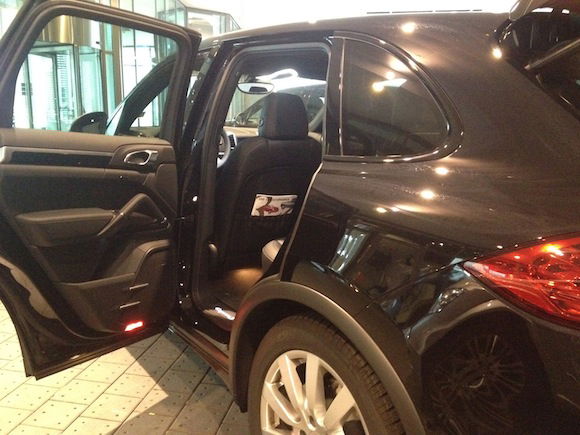 Porsche Cayenne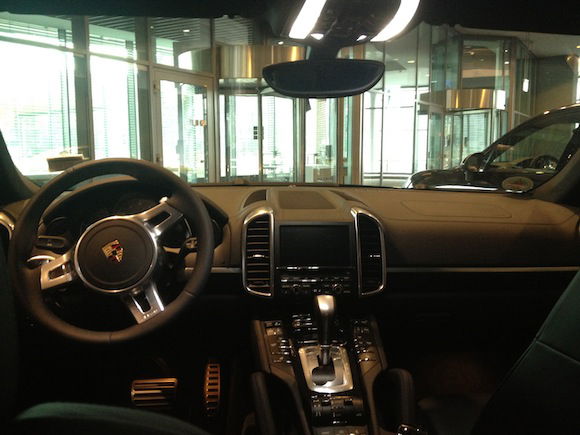 Porsche Cayenne
Fortunately we were parked pretty far from the lounge, so our drive took a good 10 minutes, and featured plenty of great plane spotting.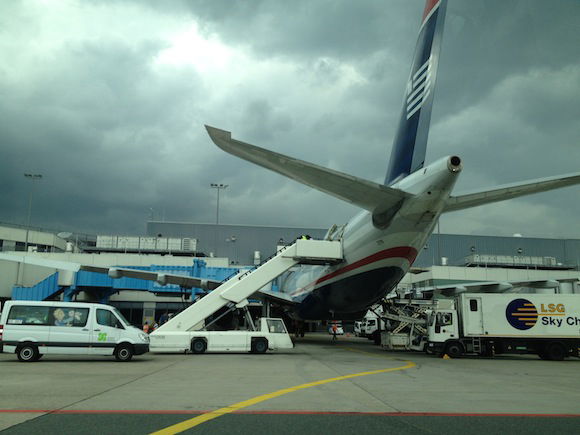 US Airways Airbus 330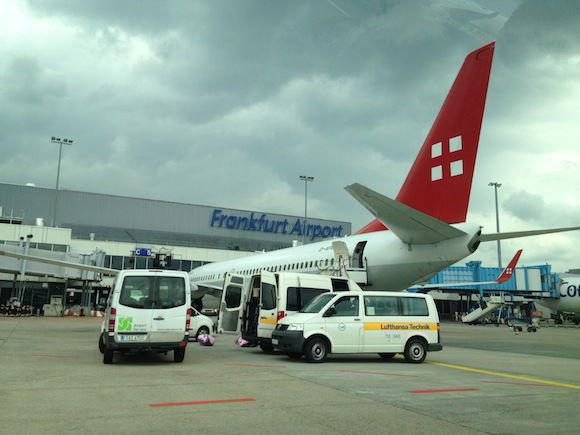 Privatair 737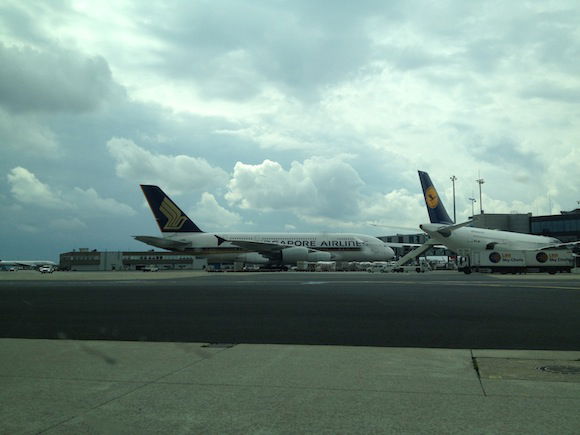 Singapore Airbus 380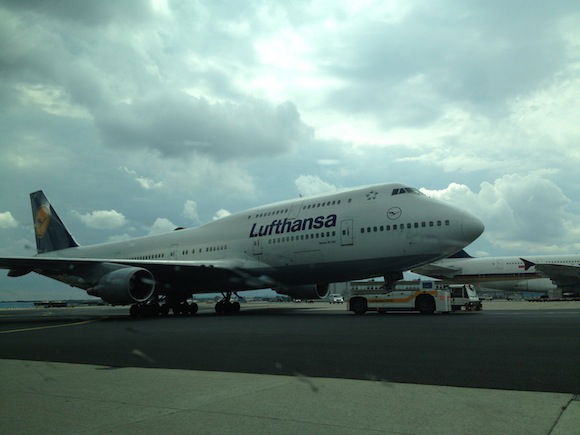 Lufthansa 747
Eventually we laid eyes on our beauty, Lufthansa's first and only 747-8 (at the time).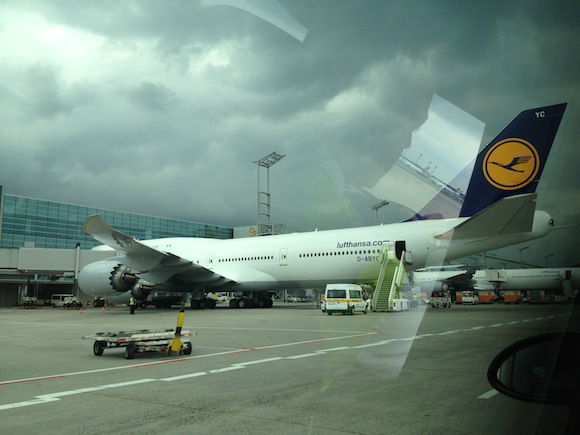 Our 747-8
The driver parked right next to the plane and escorted us to the elevator, which took us straight to the jet bridge.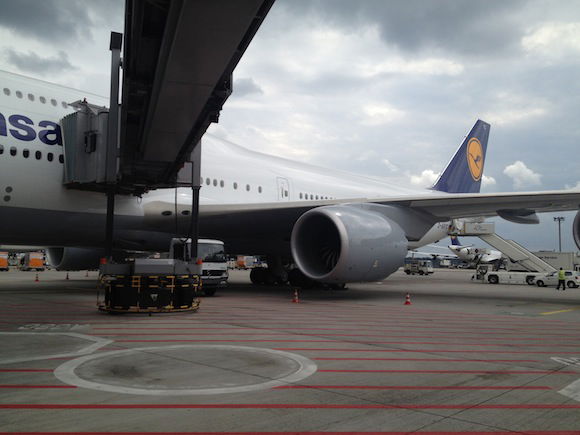 747-8 exterior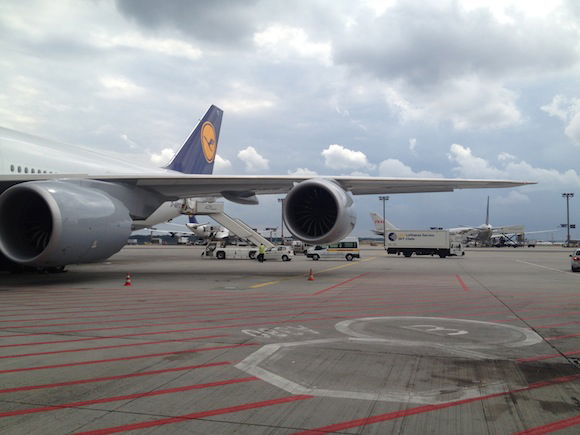 747-8 exterior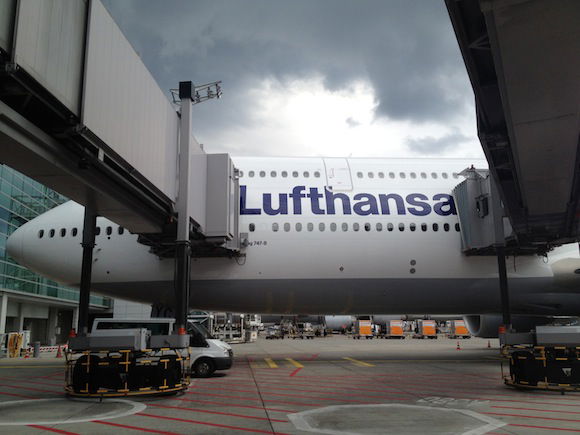 747-8 exterior
At the door we were introduced to our lovely crew, who would be taking care of us for the next eight hours.