I'm just wrapping up a lengthy trip to Greece. I've been to Greece several times, and I think it might just be my favorite country in the world to travel to in the summer, thanks primarily to the incredible scenery, climate, and food. In this post I wanted to address what I consider to be a common misconception about traveling to Greece. I'm curious if OMAAT readers agree or disagree.
Greece has a reputation for bad service
Greece has long had a reputation in many circles for bad service. I've heard things like "you don't go to Greece for the service," or "well, it's Greece, what do you expect?" I've seen this mentioned several times in my recent series about the horrible customer service experience I had at the Aegon Mykonos.
On balance, that doesn't reflect my experience, so I wanted to share my take on that. Personally I find service in Greece to range from quite bad to spectacular. I'll take it a step further — I can't think of another country where there's such a huge spectrum of service quality. I've had both some of my worst and best customer service experiences and general interactions in Greece.
Yes, in Greece it's not unusual for service to be disorganized and indifferent. Your ferry is canceled the day before you're supposed to travel, with no good alternatives? That's just normal. Your ferry actually departs on time, but then arrives two hours late with no explanation? Also kind of expected.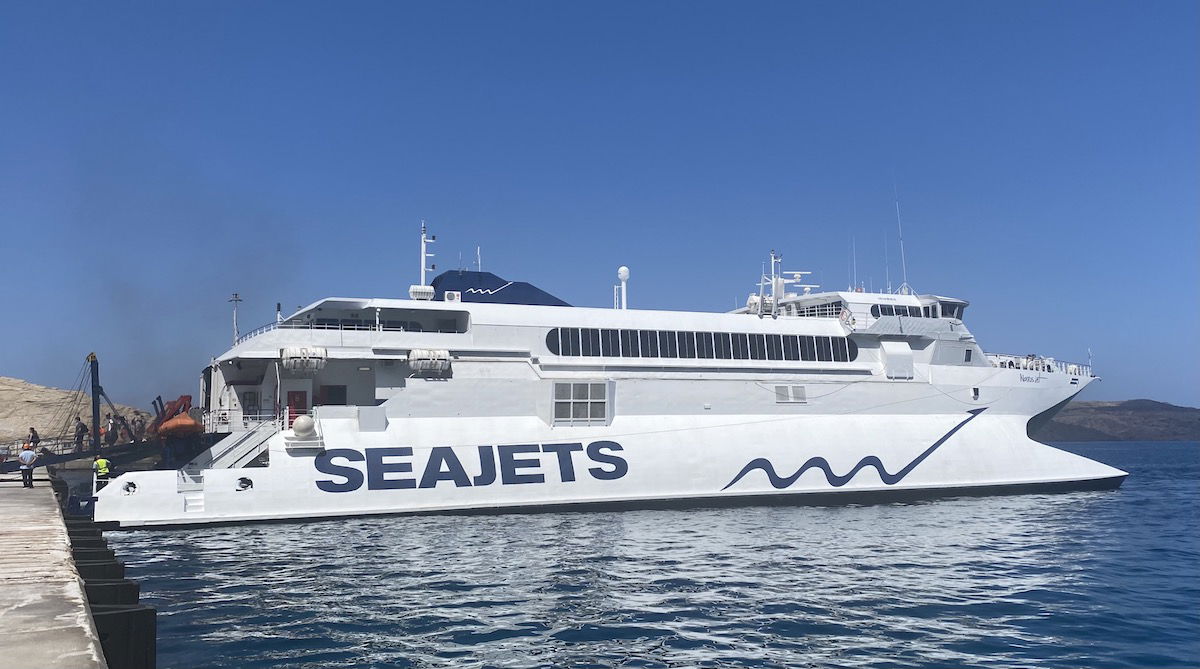 You go to a restaurant and have to ask five times for the same thing? That's also pretty normal. But then there are also situations where the exact opposite is true.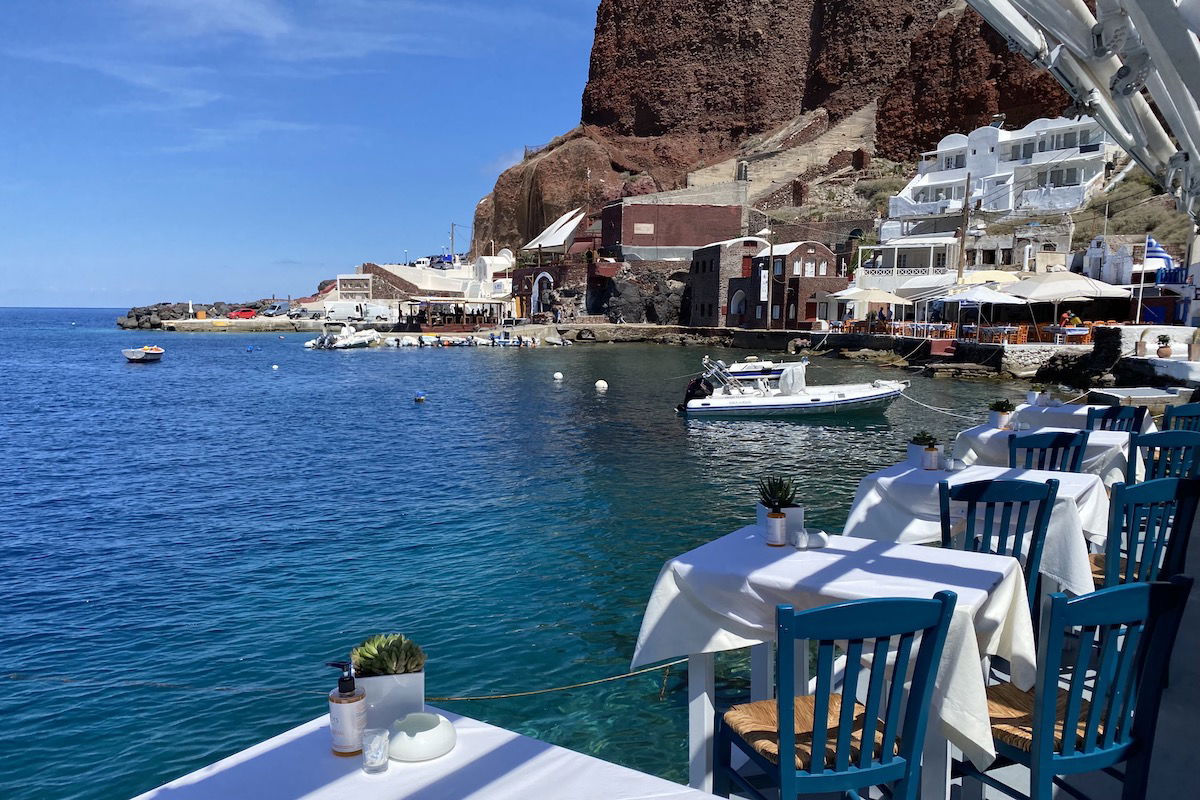 Greece has some truly spectacular service
Reader John left an interesting comment on one of the posts about the Aegon Mykonos:
Yes the hotel staff were horrible, Ben. But the real underlying point is that while Greece is a good tourist country, it sorely lacks a hospitable culture for 'paying' guests in service sectors (e.g. hotels, airlines, shops). It's just not in their culture for Greeks to be nice and pleasant at 'service'. But outside of work, the hospitality is better in home settings if you happen to be a friend or social guest. This is hard for many to admit, especially if you're Greek (and I can fully understand why), but it is the uncomfortable truth that must be acknowledged.
I think there's some truth to this. It is generally in Greek peoples' nature to be hospitable and welcoming. I can attest to this hospitality firsthand — Ford has quite a few Greek friends, and over the years we've been invited to their homes, and they've consistently been beyond generous and welcoming.
While that doesn't always translate in a transactional or commercial setting, I've also had some of the best customer service in the world in Greece. Let me just give a few examples.
In Santorini we stayed at Canaves Oia Epitome (which we booked with World of Hyatt points, thanks to Hyatt's SLH partnership), and it was absolutely incredible, and probably one of my 10 favorite hotels in the world (which is saying a lot). What stood out more than anything was the service. It was simply perfect, and then some. For one, it was attentive, and no request was ever forgotten. But beyond that, there was a genuine warmth to the staff that you simply can't "train."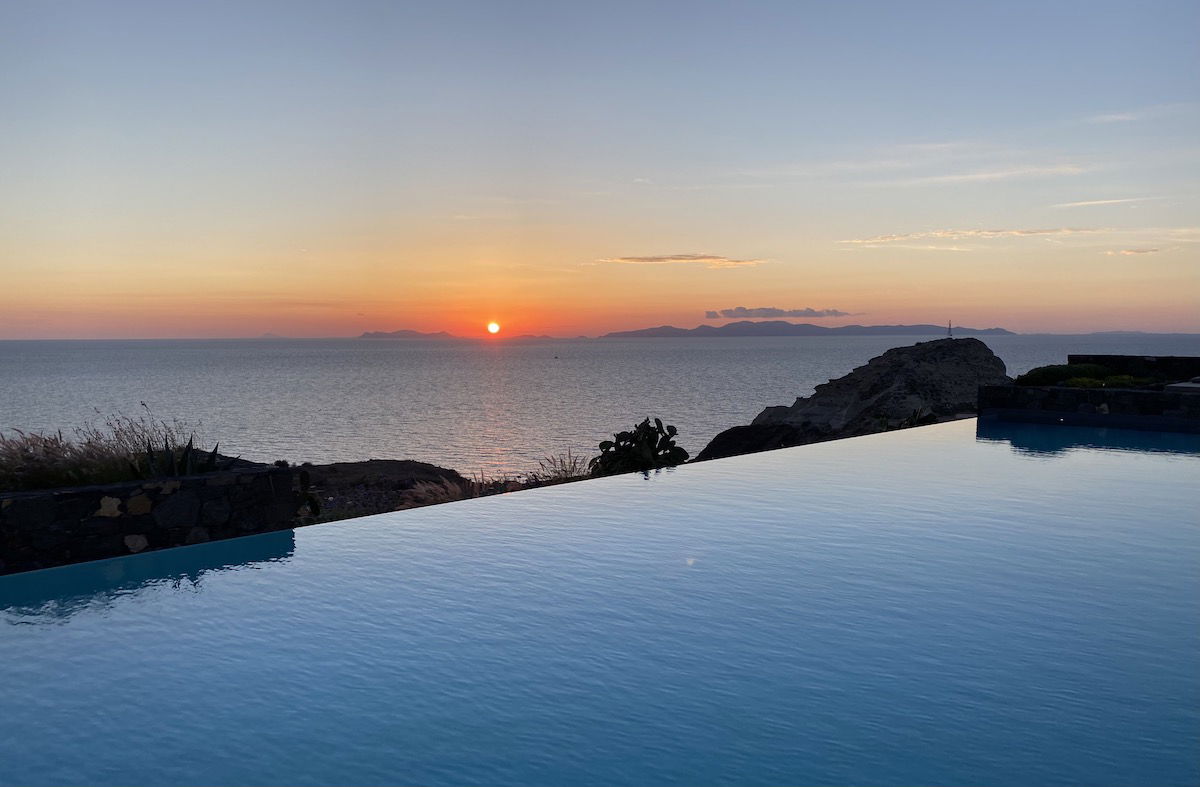 For example, two of the ladies working in the restaurant — Konstanina and Evi — were some of the loveliest people I've come across. I asked Konstanina where she was from, and when she described the town, I said "wow, that sounds amazing, I really want to visit some day, are there places to stay there?" Her response? "There are, but save your money, you can just stay with me."
Similarly, when we left the Aegon Mykonos, we decided to check into Katikies Mykonos, where paid rates were actually lower than at the Aegon. The service was flawless — kind, detail-oriented, proactive, and lovely. At check-in we were told that the hotel tries to treat guests like royalty, and there were actions to back that up.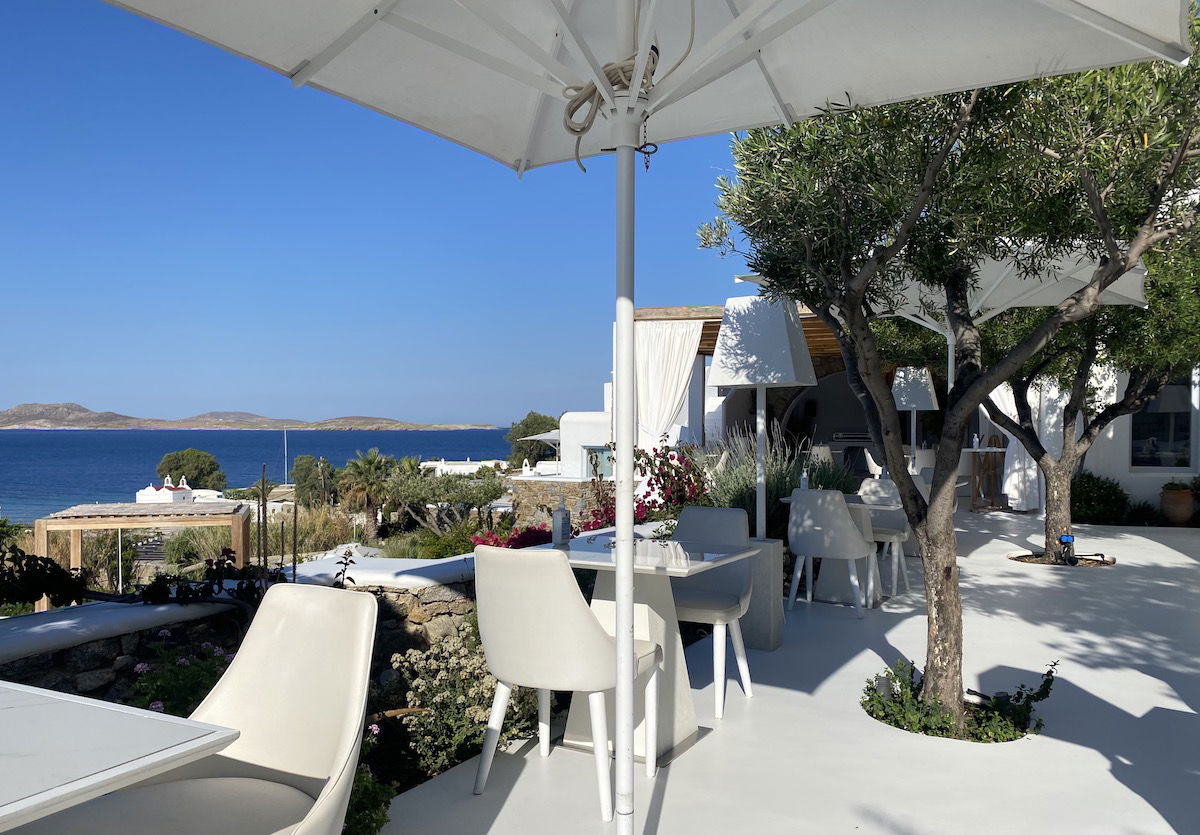 It's not just luxury hotels where service has been great. For example, we know of an awesome taxi company in Mykonos (which Ford found out about through local friends), and they're beyond professional. They're on-time, have nice cars (typically Mercedes vans), are friendly, and they basically charge the same price as regular taxis. We exclusively use them in Mykonos.
A couple of days ago we were on our second ride of the day with them (with a different driver than on the first ride), and the driver said "my boss said that we accidentally overcharged you by 5EUR on the last ride, so I will deduct that with this ride, and take off a further 5EUR for the inconvenience." We hadn't even realized we were overcharged.
What's the moral of the story?
Service in Greece is never going to be as consistently polished as in a country like Japan or Thailand, for example. While many know Greece for not having great service, I also find the polar opposite to be true — service in Greece can be exceptional.
The Greek culture is inherently hospitable and generous, though typically more among friends, rather than in a transactional setting. However, there are many businesses that manage to bring this kind of hospitality to life.
Greece is one of countries where you can go from having an absolutely awful service experience, to having one of the best service experiences of your life. And perhaps that's all the more reason to choose your hotels and other service providers more carefully.
To those who have traveled to Greece, what has your experience with service been like?