While I usually review airplanes, airports, and hotels, I also sometimes take trains and ferries, so I review those when I think it's useful or interesting. During our time in Greece we took two separate ferries — one to get from Crete to Santorini, and one to get from Santorini to Mykonos.
In this post I wanted to share my experience with SeaJets, one of the biggest ferry lines in Greece.
Why you're best off taking ferries between Greek islands
While Greece has some pretty solid airlines (Aegean Airlines, Olympic Airways, and Sky Express), for the most part they don't offer many inter-island flights. Rather if you want to fly between islands you typically have to connect in Athens, which is a time consuming detour.
Not only does flying take longer, but I find it to be a pain:
Airports on Greek islands weren't build to handle the number of passengers they have nowadays, and I find the passenger experience to typically be terrible
The airlines time their schedules so that you typically have a connection of under an hour in Athens, which can be stressful; there are often ATC delays in Greece, airlines don't pad their schedules much, and more often than not you'll arrive at and depart from a remote stand in Athens, so you'll be running to make your connection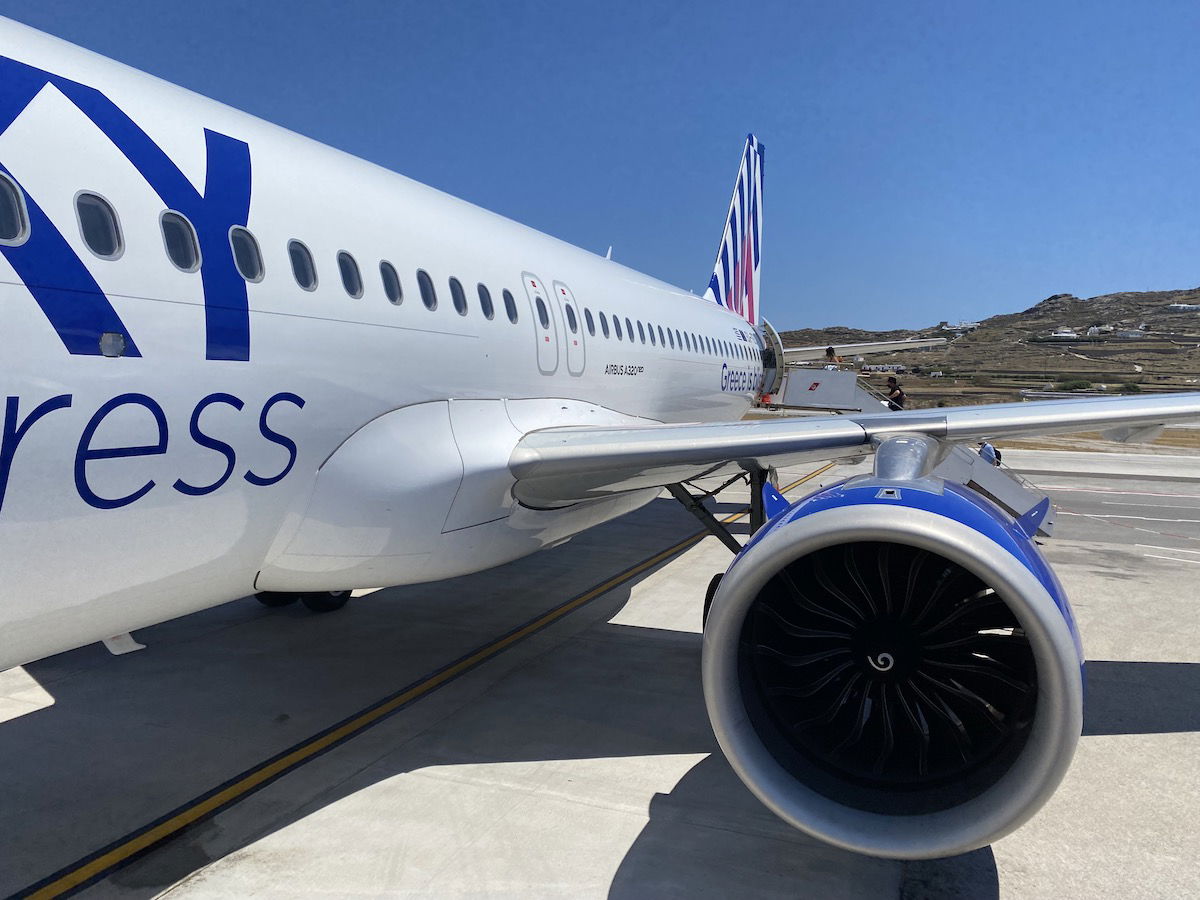 That's why I generally recommend taking ferries in Greece when you're traveling between islands that aren't too far from one another. Not because they're fun, but because they're the lesser of two evils.
SeaJets booking & pricing
You can book tickets directly on SeaJets' website, and it can make sense to do so in advance. SeaJets has multiple "classes," and I tend to think that paying for the most premium seating (known as Platinum Class) can be worth it if you can swing it, given the modest premium.
To give you a sense of pricing:
We paid 84€ (~$99.60) per person for Platinum Class seats from Heraklion to Santorini
We paid 78.80€ (~$93.40) per person for Platinum Class seats from Santorini to Mykonos
I wasn't sure what exactly to expect with "Platinum" over "Silver" or "Club," given that there wasn't much info online. But given the modest price premium (~20%), I figured it was worth giving a shot.

SeaJets schedules can't be relied on
Unsurprisingly, SeaJets schedules really can't be relied on. We took two ferries, and had delays ranging from a a couple of hours to one day.
I booked our ferry from Crete to Santorini about a week in advance. Less than 24 hours later I received a notice saying that the ferry had been canceled. The next ferry would be either a day earlier or a day later. Go figure we had to then rework our hotel stays. Since our stay in Santorini was non-refundable, we decided to leave to Santorini one day earlier rather than one day later.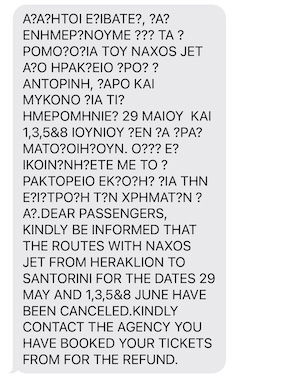 For our ferry from Santorini to Mykonos, I received a message about two hours before departure stating that the ferry would be delayed by 1hr45min, though the delay ended up being even longer than that.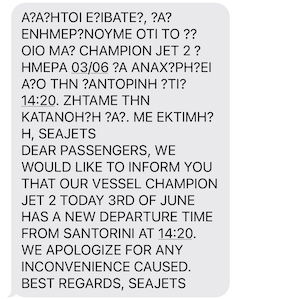 During this time I also discovered a website that's basically the ship equivalent of Flightradar24, and lets you track where ships are located. This came in handy, since I wondered if the delay could be even longer than posted, or if it might even be moved forward. Fortunately I could see where the ship actually was, and based on that could estimate how long it would take to get to us.
So yeah, SeaJets isn't terribly reliable.
SeaJets Naxos Jet from Crete to Santorini
Our ferry from Heraklion, Crete, to Thira, Santorini, was operated by SeaJets' Naxos Jet. This is a ship that was built in 1991, that can accommodate 700 passengers and 75 vehicles, and that's 243 feet long. The ferry was supposed to depart at 8:00AM and arrive at 9:50AM.
Boarding started at around 7:30AM, and all passengers board via the ramp that also loads cars. Then you take stairs up to the passenger deck.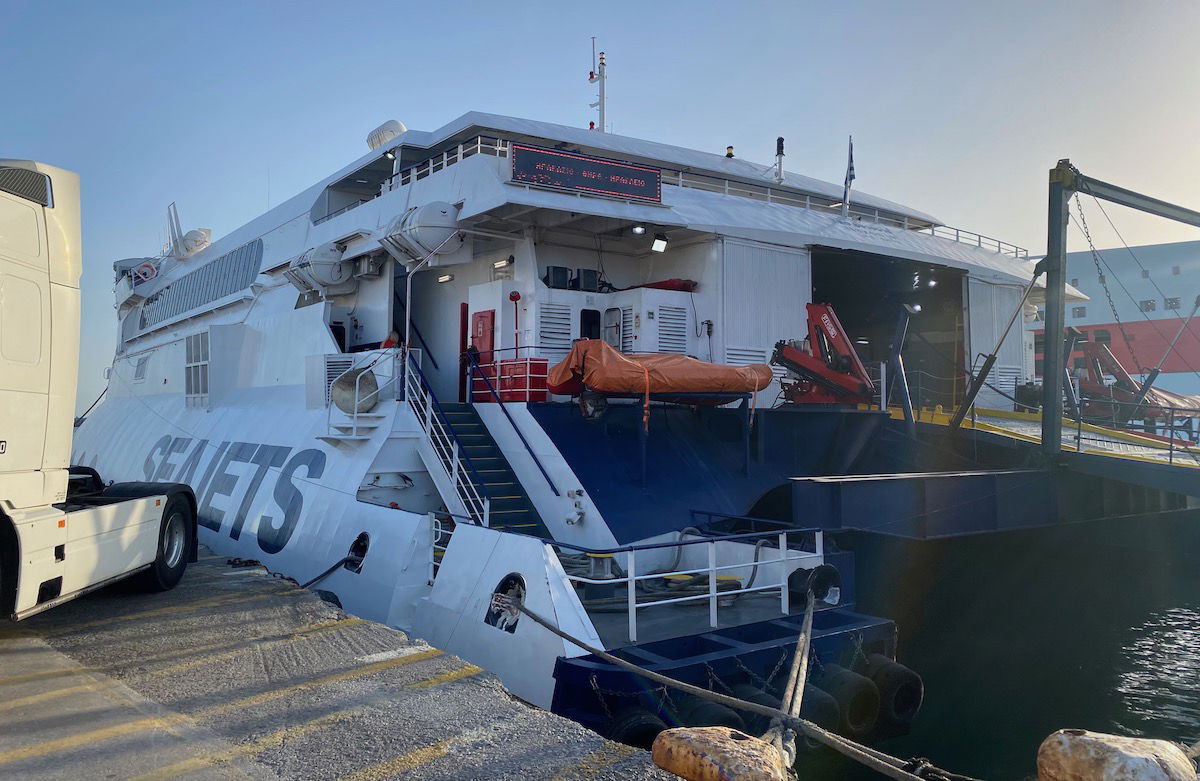 It's recommended that passengers leave their bags on the car deck, though I can't imagine just leaving bags there unattended, so we took them with us.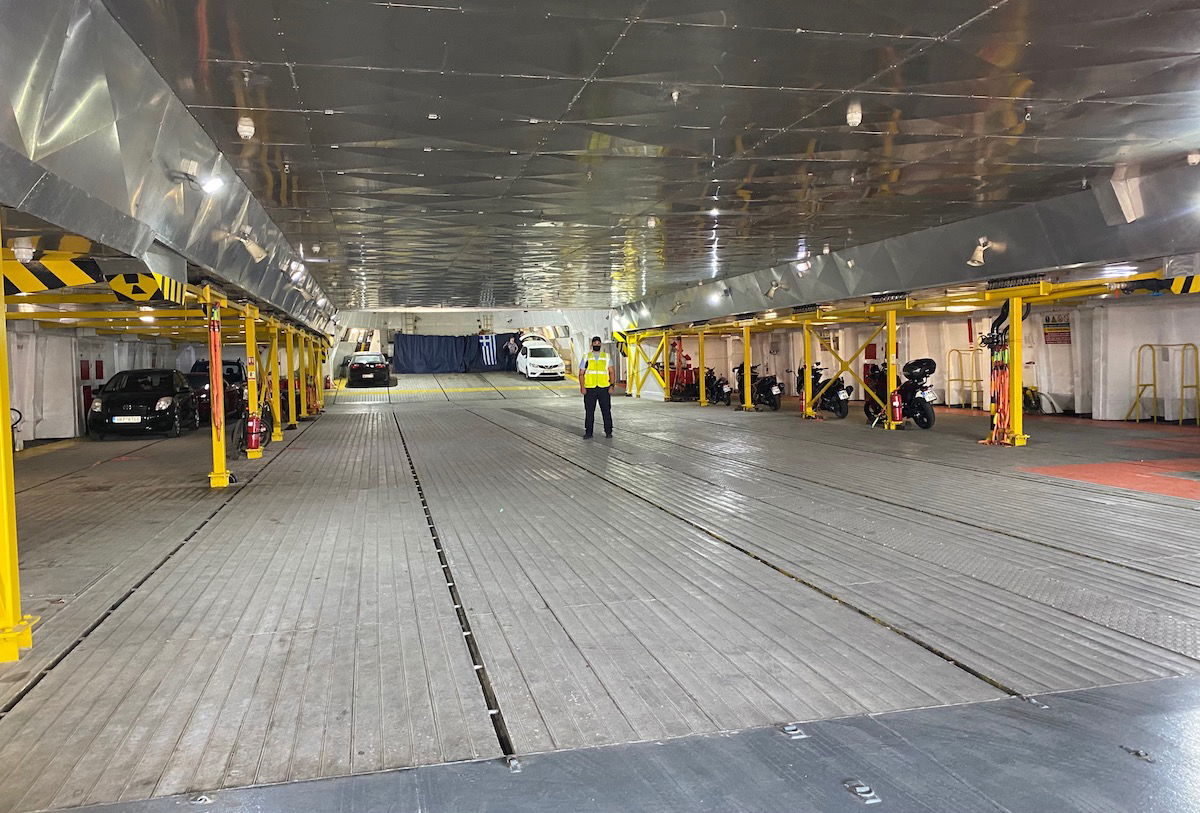 The cabin was massive, and made an A380 cabin look like nothing by comparison.. There was one main seating area that could seat the bulk of passengers.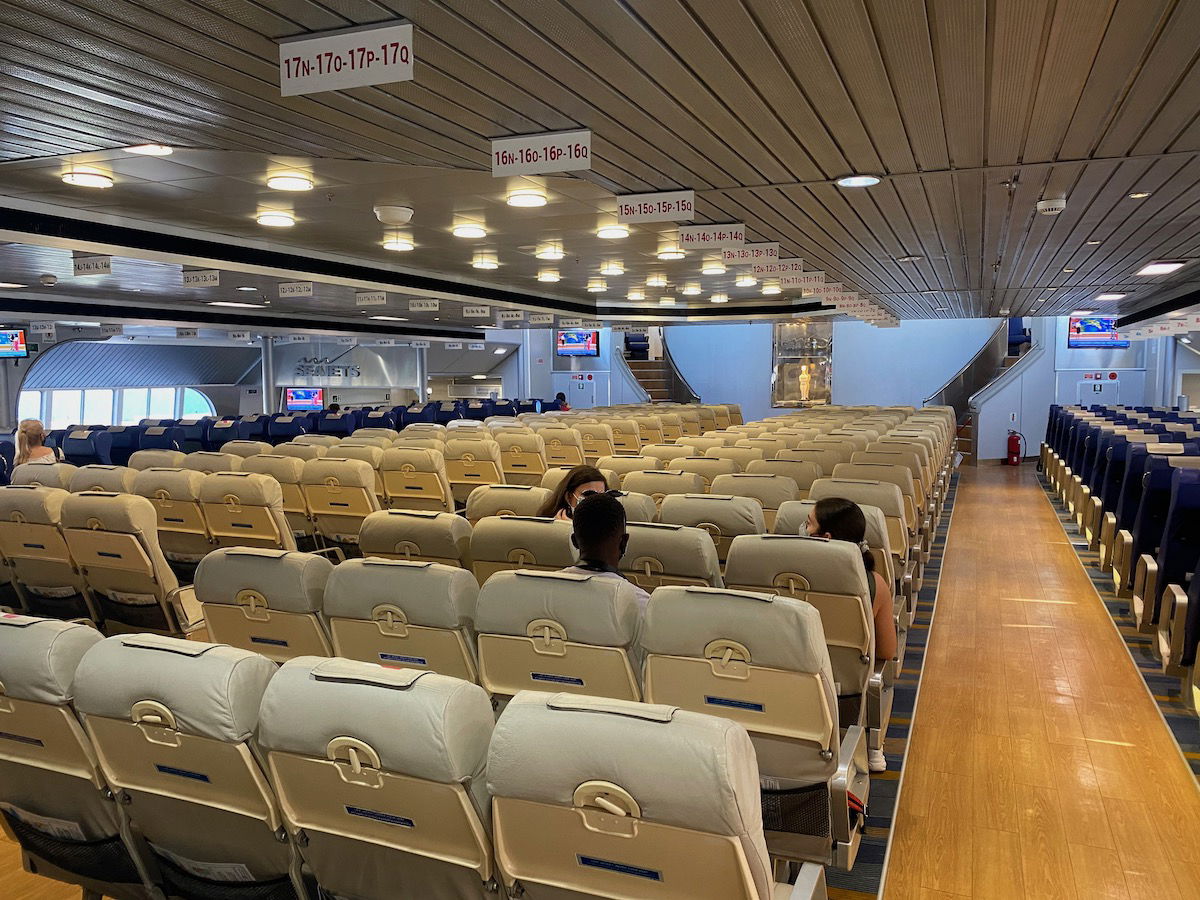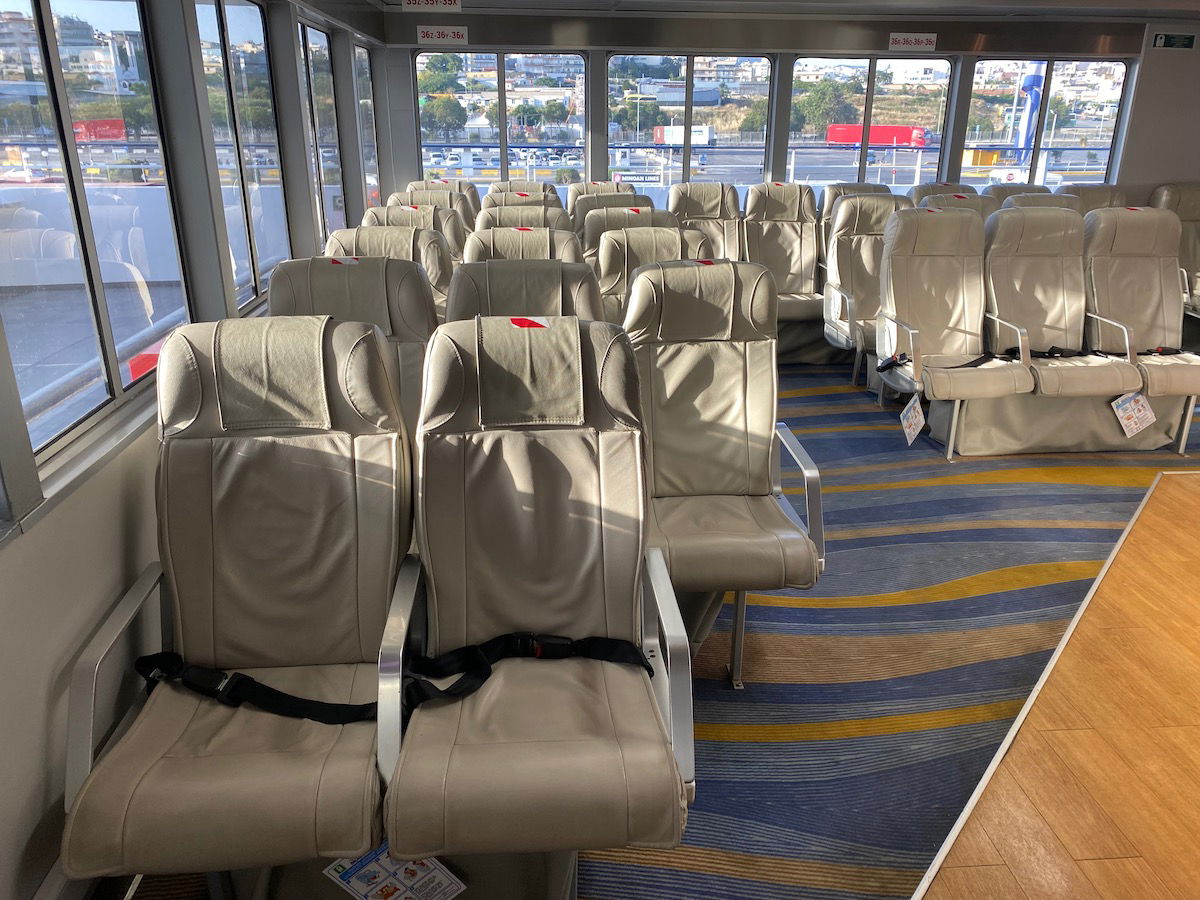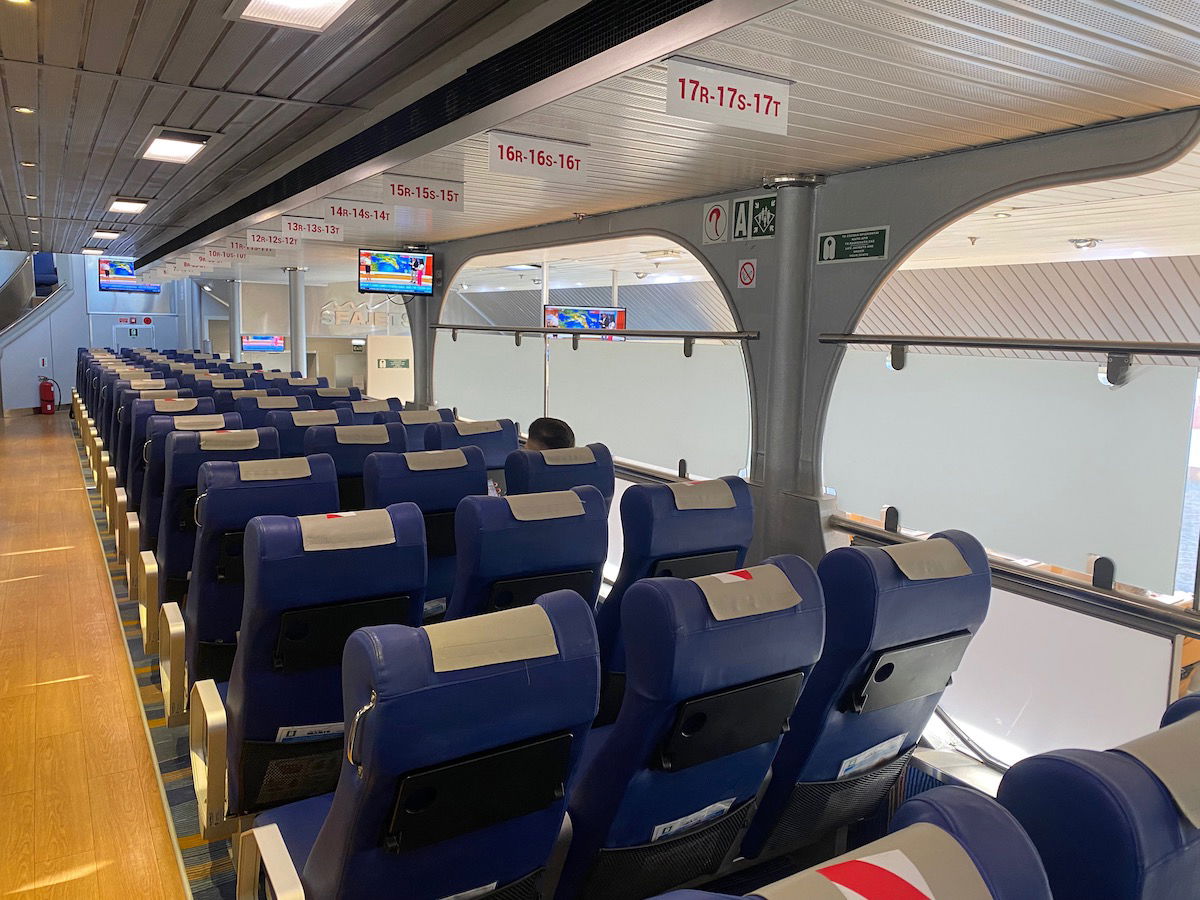 While the seats were well padded, the legroom in the main part of the cabin looked tight.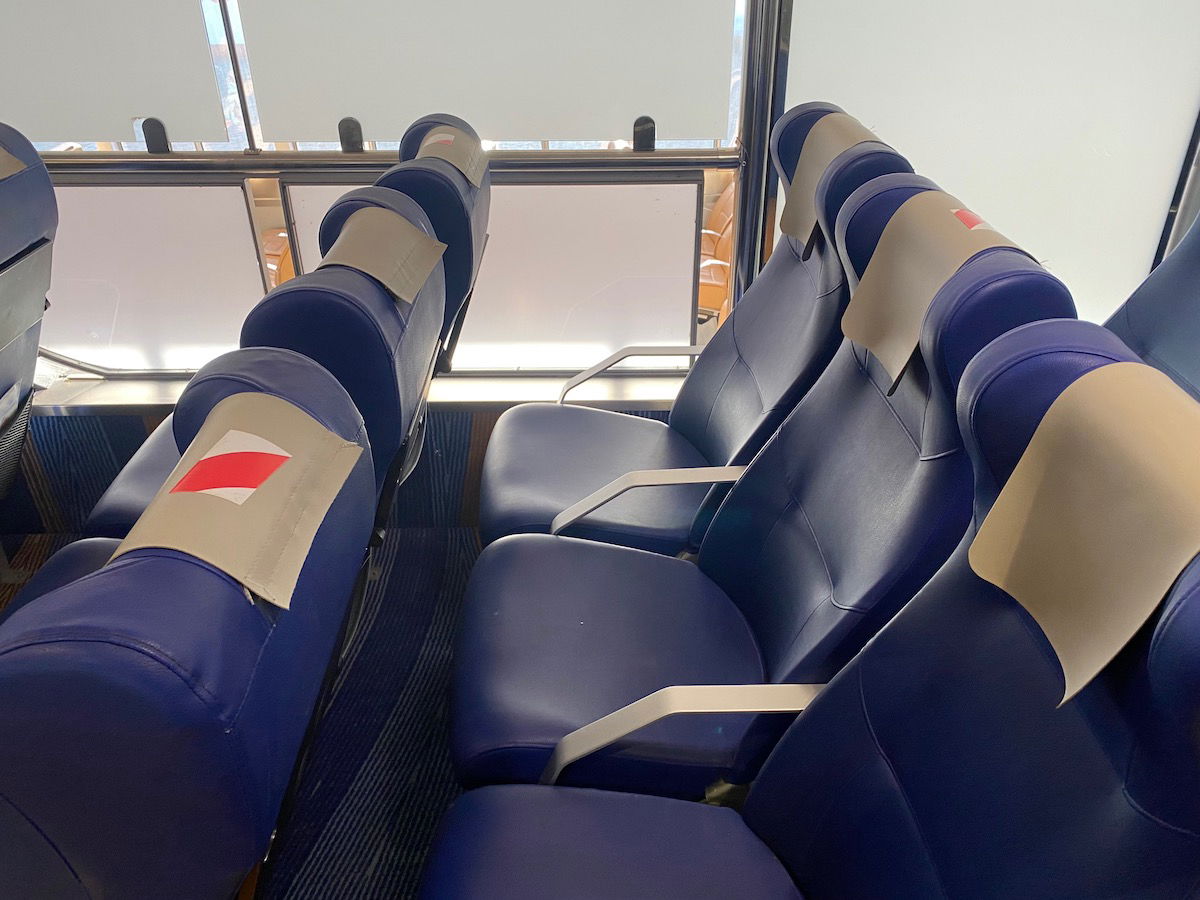 There was also a cafe in this area, with food and drinks for purchase.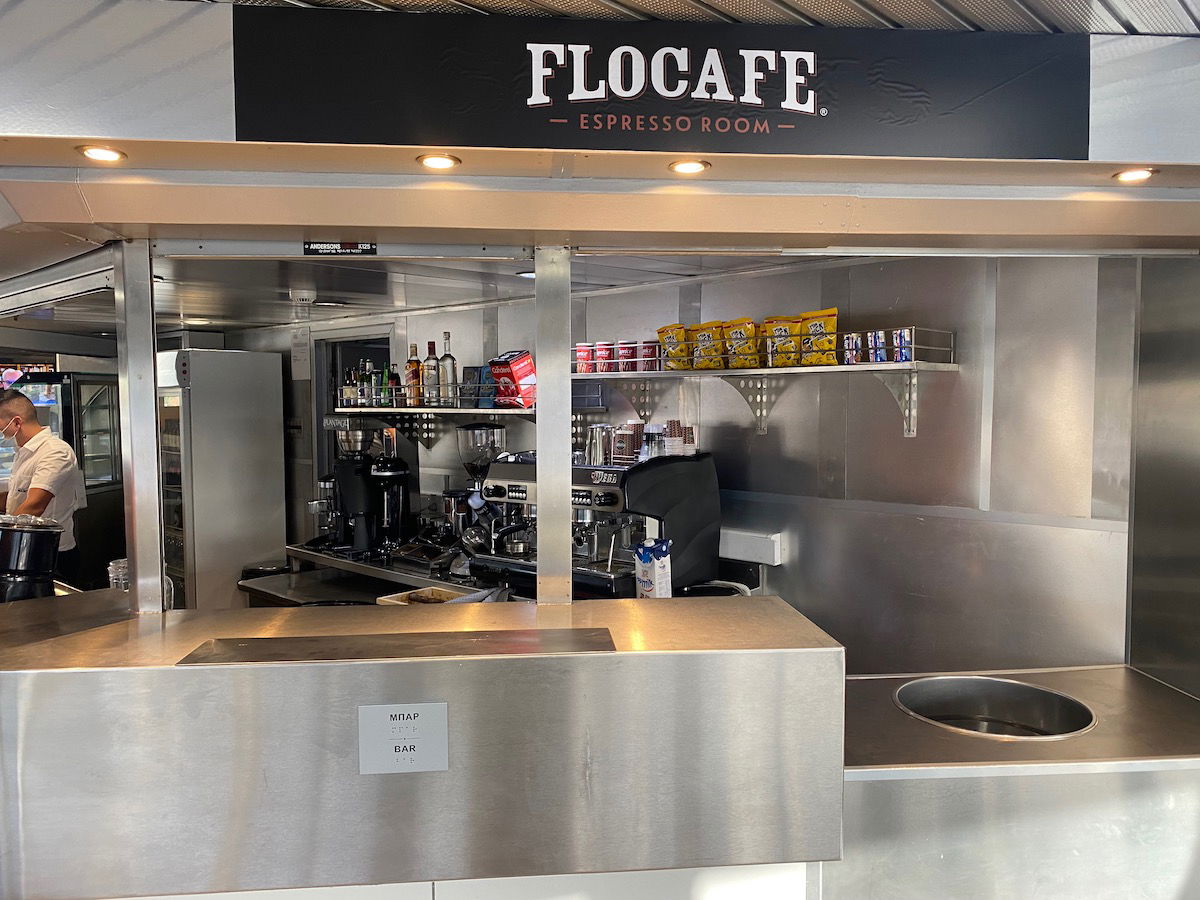 The Platinum Class seating was to the very right of the cabin, and was behind a curtain.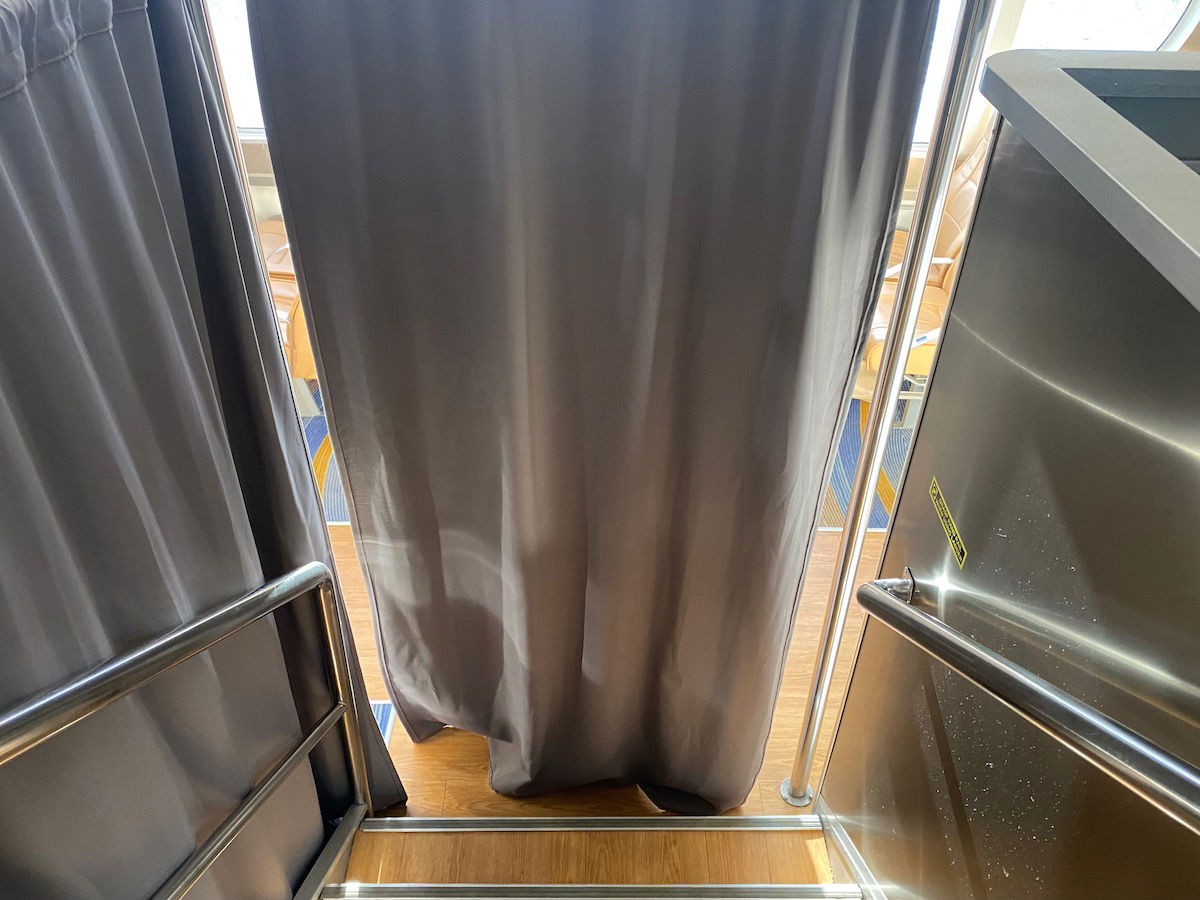 The Platinum Class cabin was significantly nicer and quieter. Seating was in a 2-2 configuration, the legroom was much better, there were windows, there were power outlets, and perhaps most importantly, the cabin didn't seem to have the same percent occupancy as the rest of the ship.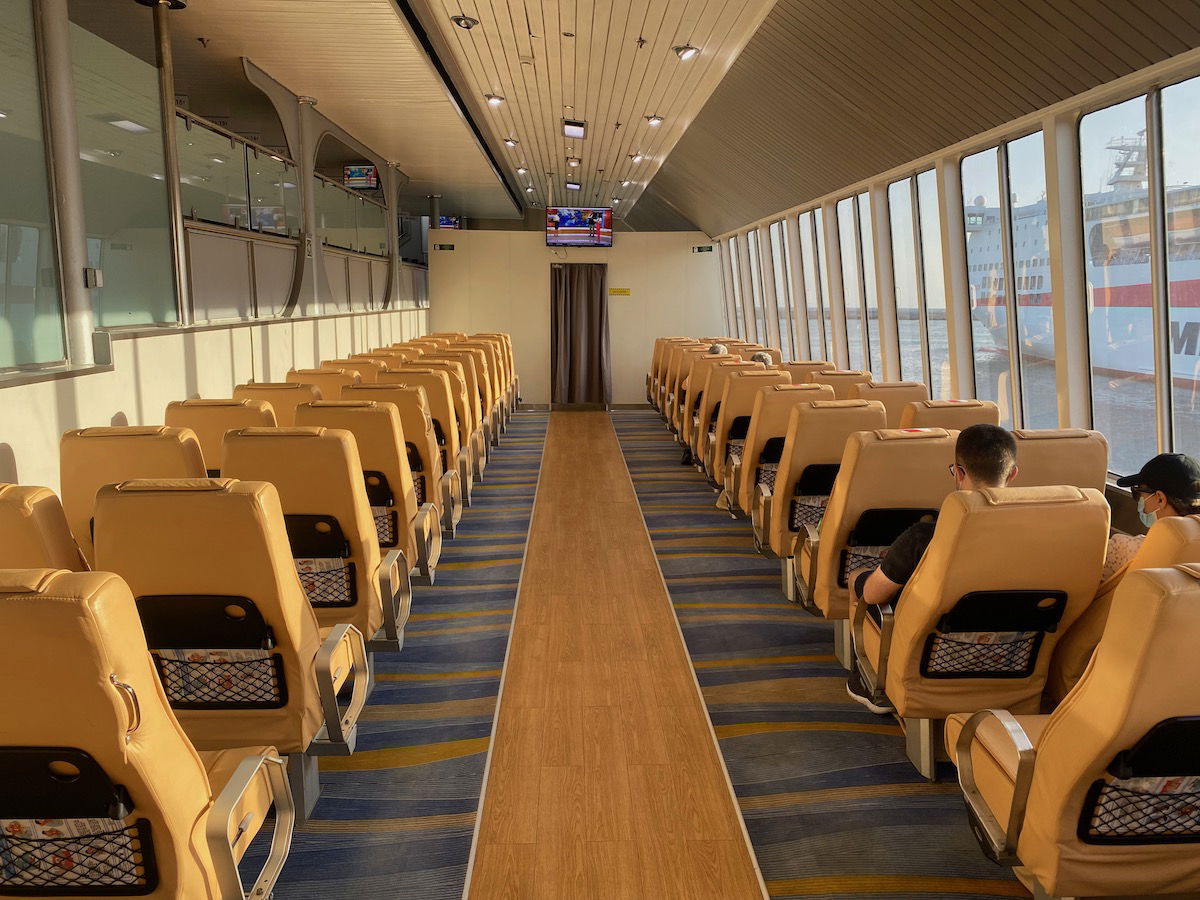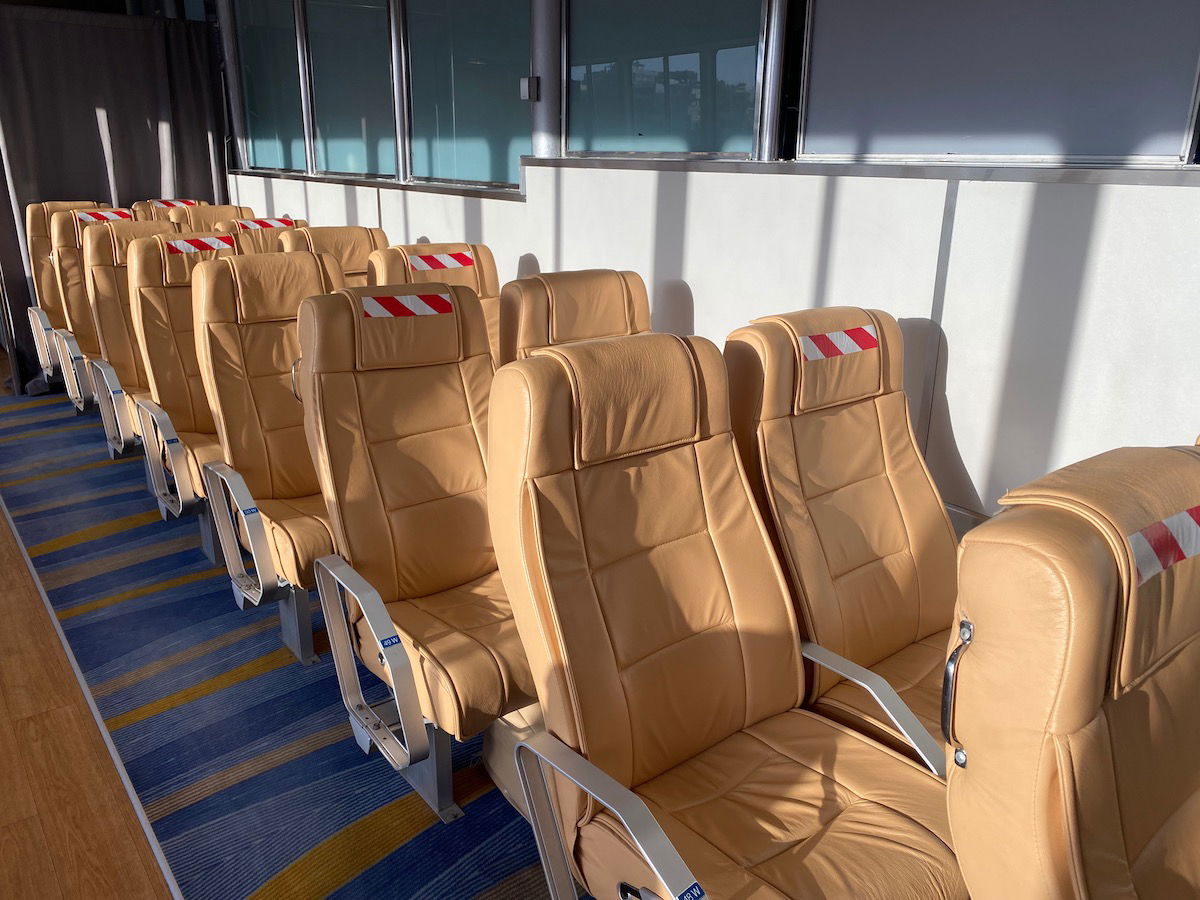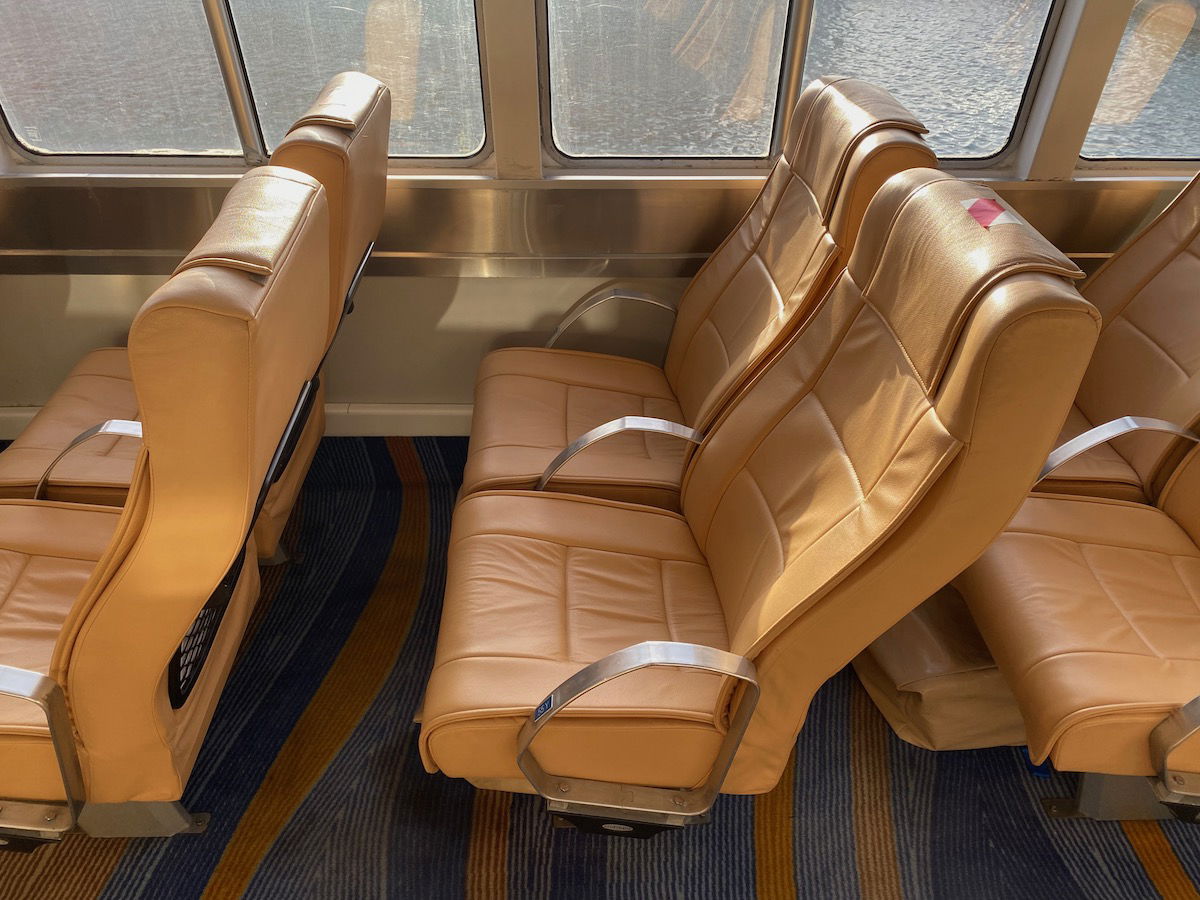 There was a Platinum Class attendant there to take care of passengers. While you still have to pay for food and drinks, they bring them to you. That's a nice feature, since the line at the cafe was otherwise long. I ordered a cappuccino and a muffin. I'd definitely recommend ordering before departure, since you never know how bumpy it will get during the ride.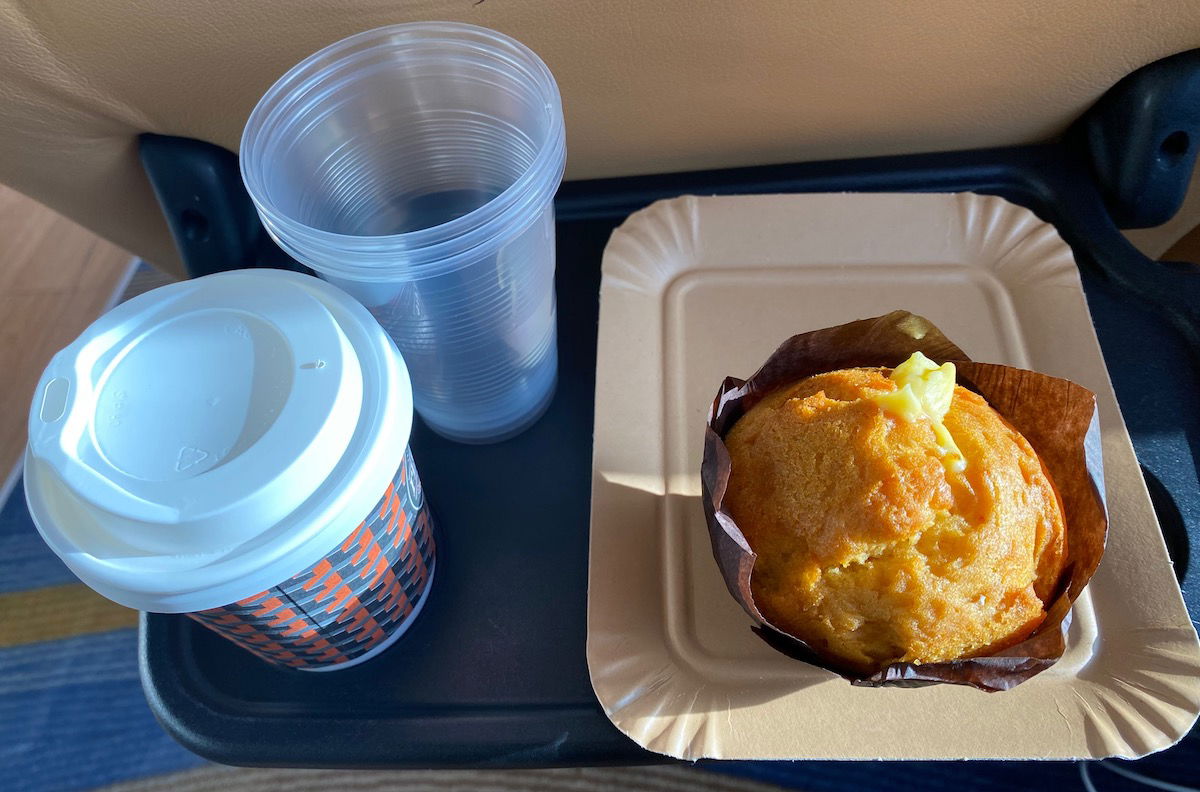 We left the port on time at 8AM, and at first I thought to myself that this was quite an enjoyable cruise.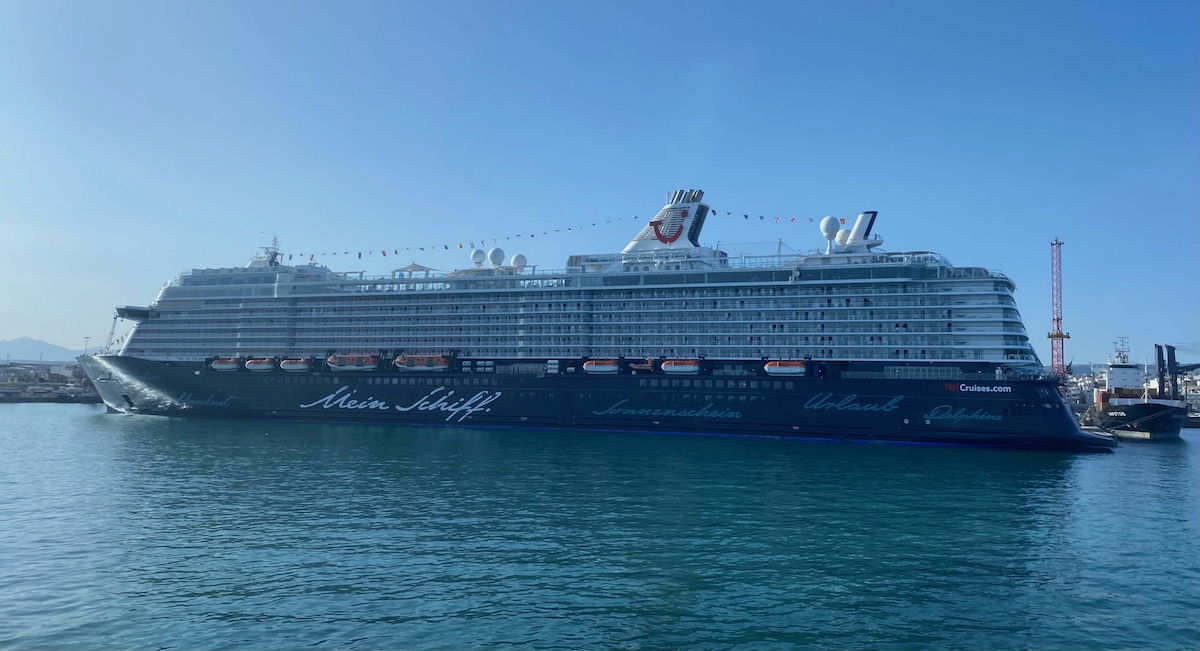 Well, that changed about 30 minutes in, when it got rough. Like, really rough. I'm not someone who has ever gotten seasick or who usually gets motion sickness, but my gosh, I was on the verge of puking. The poor attendant could barely stay on his feet, but kept having to pass out sick bags, as a countless number of people were puking.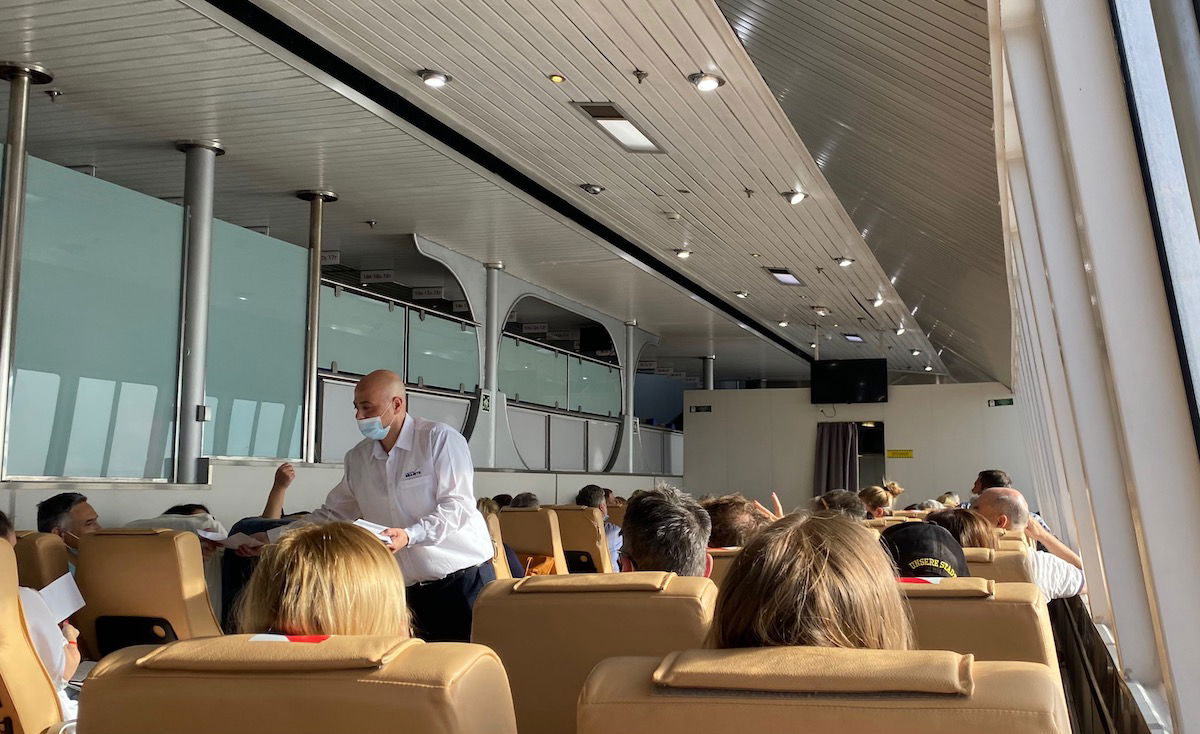 The rough waters continued for over an hour. Things finally got better at around 9:45AM, five minutes before our scheduled arrival. Woot, I figured we made it! Then I realized there was no land in sight, so I looked at the map on my phone, only to realize we were only at the halfway point of the journey.
We ended up arriving at a little after 11AM, about 1hr15min behind schedule. I'm not sure if we were going slower due to the rough water, or what, but there was no explanation for the delay.
I was just happy to be back on firm ground.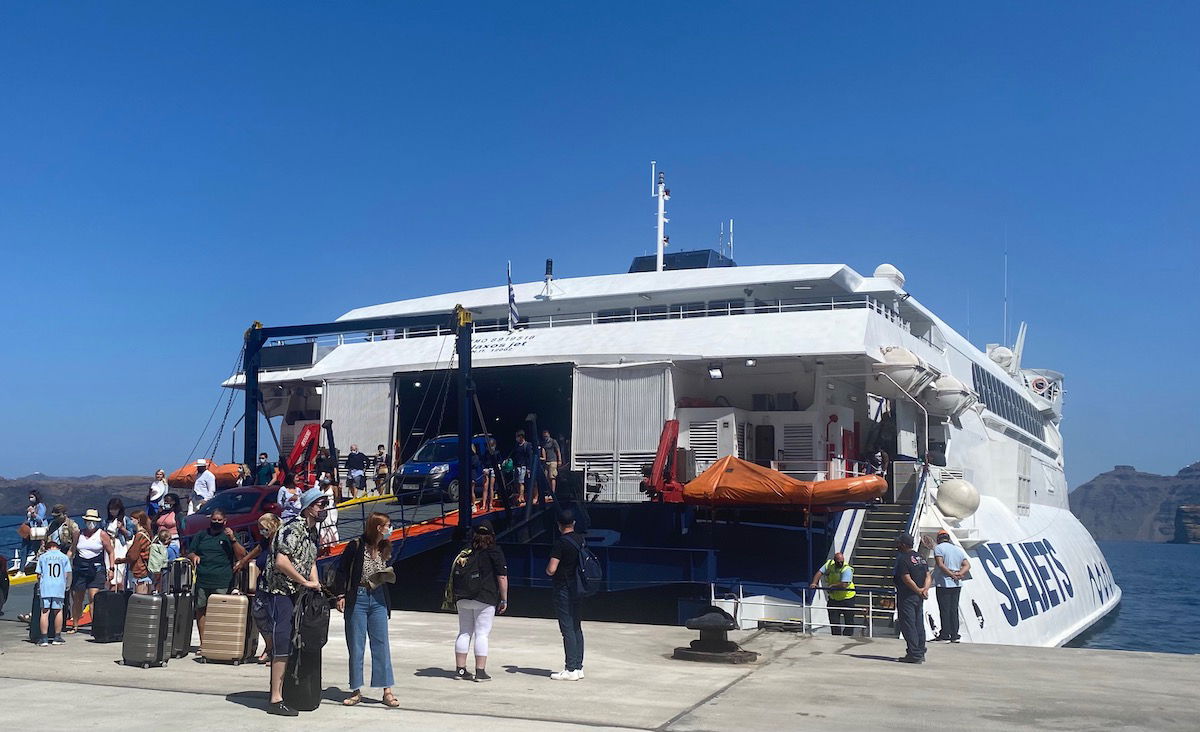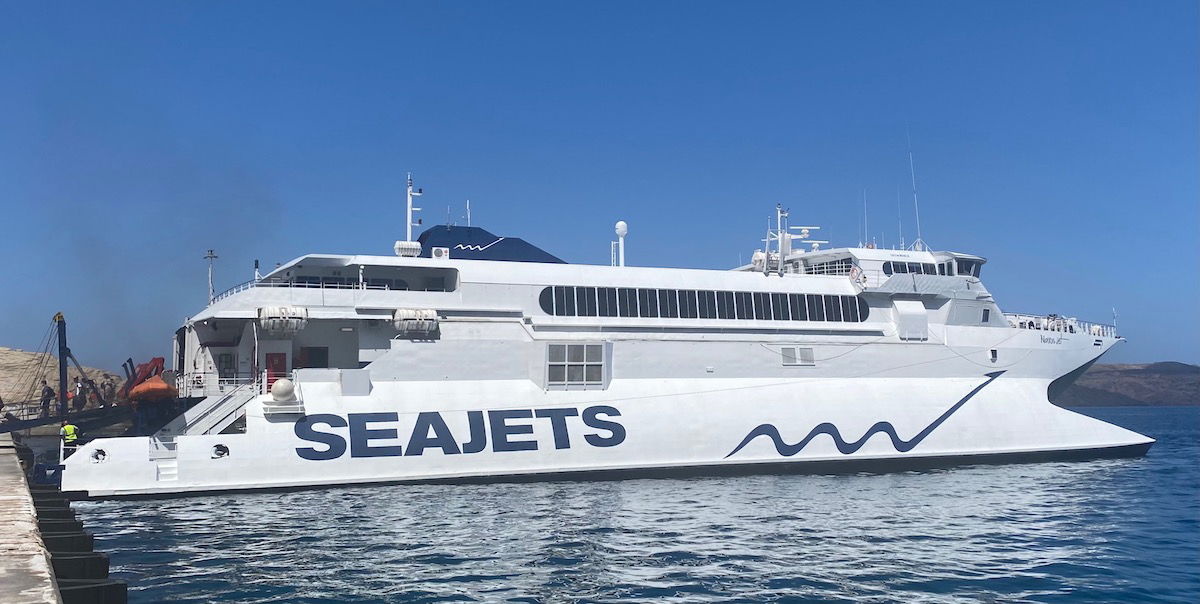 SeaJets Champion Jet 2 from Santorini to Mykonos
Our ferry from Thira, Santorini, to Mykonos, was operated by SeaJets' Champion Jet 2. This is a ship that was built in 1997, that can accommodate 1,000 passengers and 200 vehicles, and that's 285 feet long. The ferry was supposed to depart at 12:35PM and arrive at 2:50PM, but ended up being delayed by over two hours. Nonetheless this ended up being a much better experience than our first ferry.
We ended up having to wait in the port for about an hour, since we didn't know when exactly our ship would depart. The port in Thira has some cafes and shops set up, and as you'd expect they're quite touristy. Nonetheless they're popular, because if you want to get out of the sun and sit in the shade, it's your only option.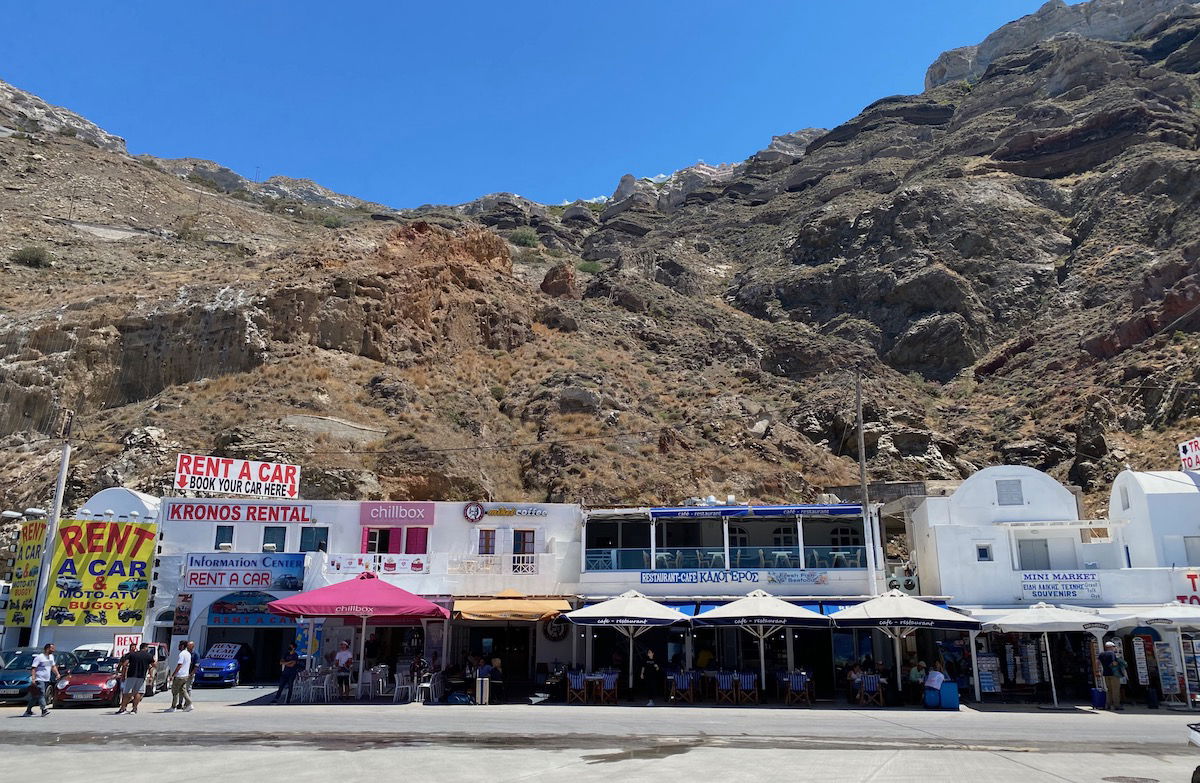 When the ship arrived, boarding was conducted in an aggressively efficient manner, as people were literally shooed onto the ship. I'd guess that the ferry was maybe docked for five minutes before it left, and during that time they loaded cars and hundreds of people.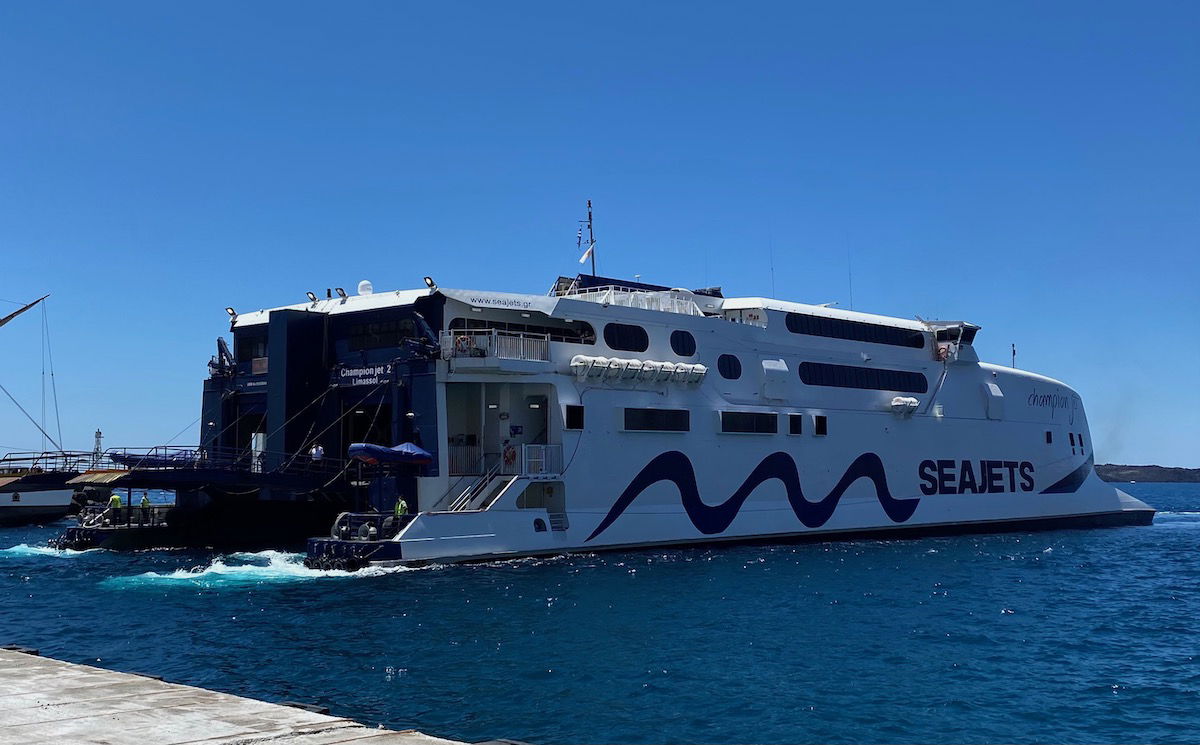 Once again, it was recommended that people store their luggage downstairs, but that's not something I'd recommend doing.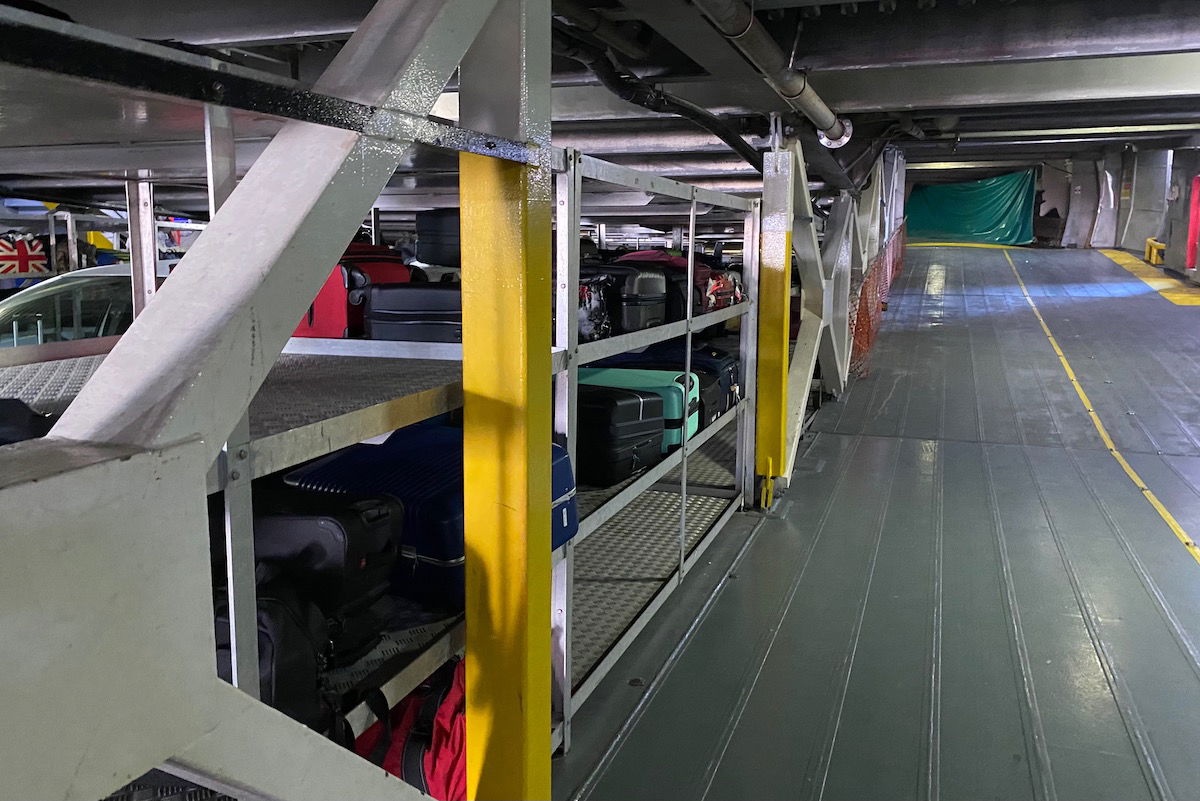 This ship had much nicer accommodations for Platinum Class guests, as there was a separate room with a door for those with Platinum tickets.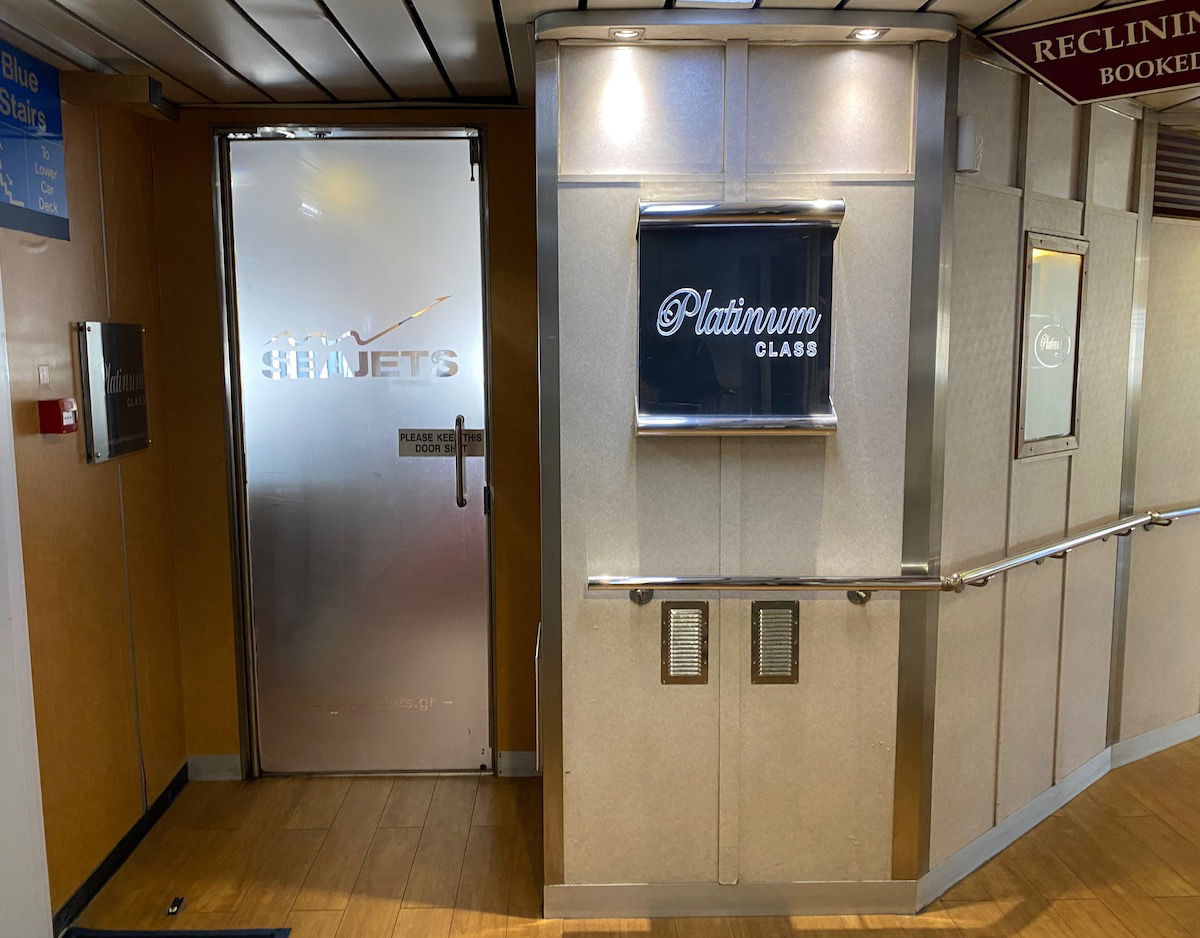 Not only that, but the seating as such was also more comfortable than on the previous ship, with each guest having a table.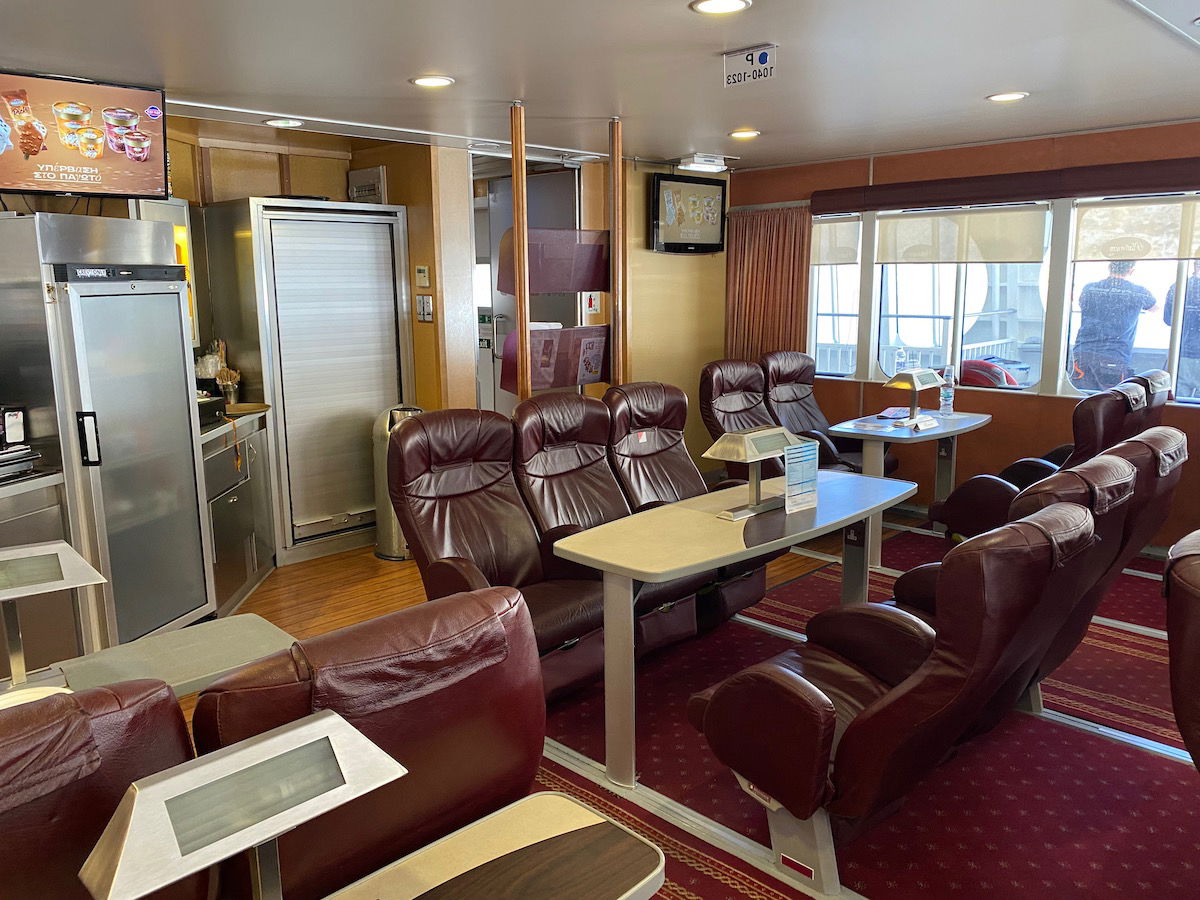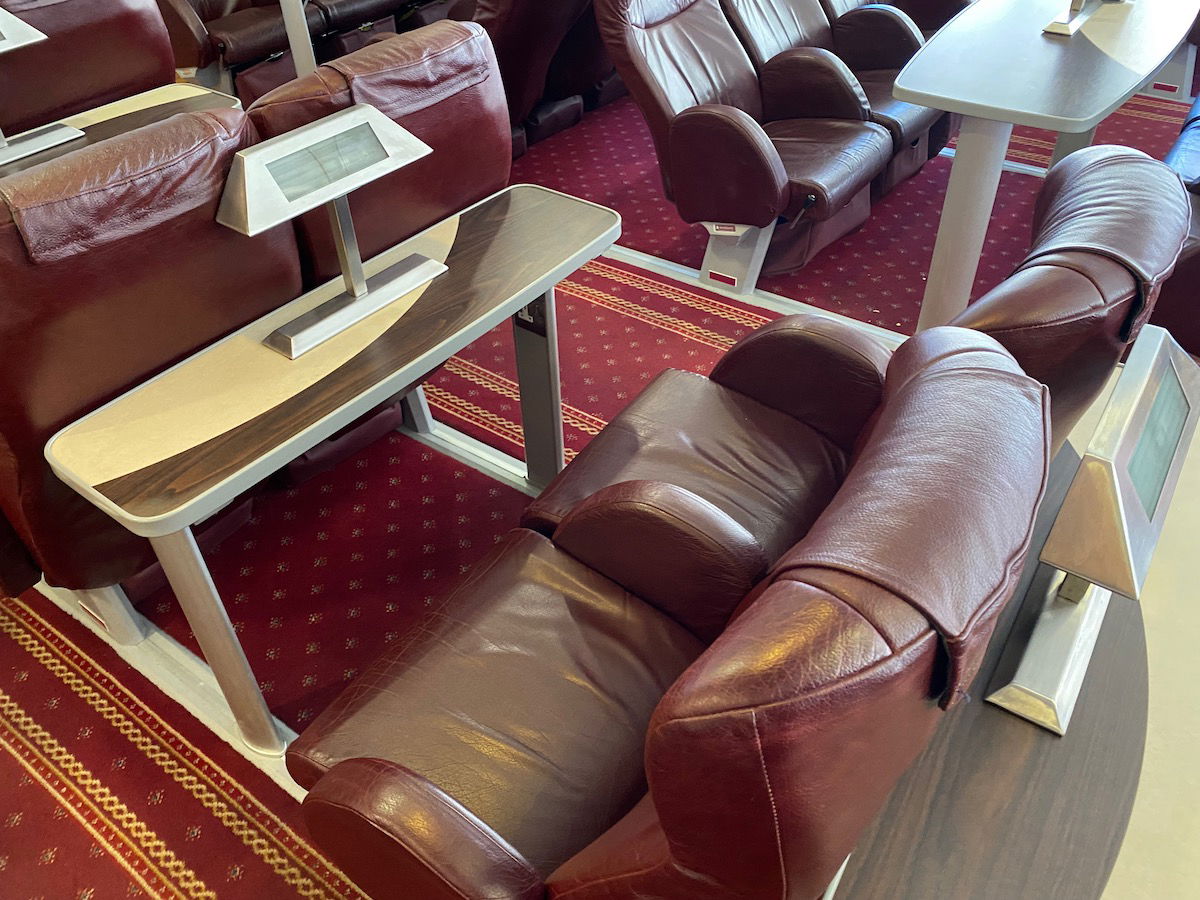 There was even an attendant and a cafe counter in the cabin, so that they could serve you directly from there, rather than having to go to the main cafe.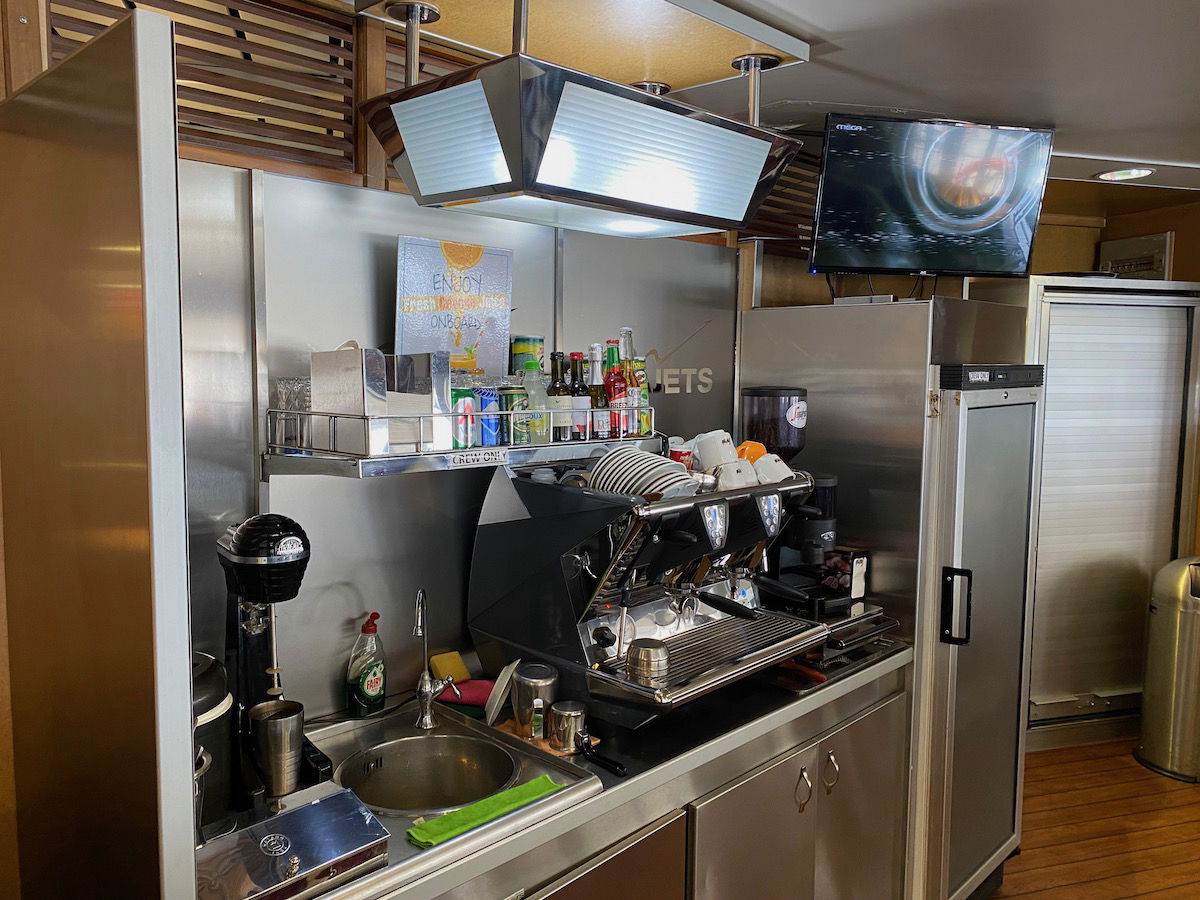 The menu read as follows: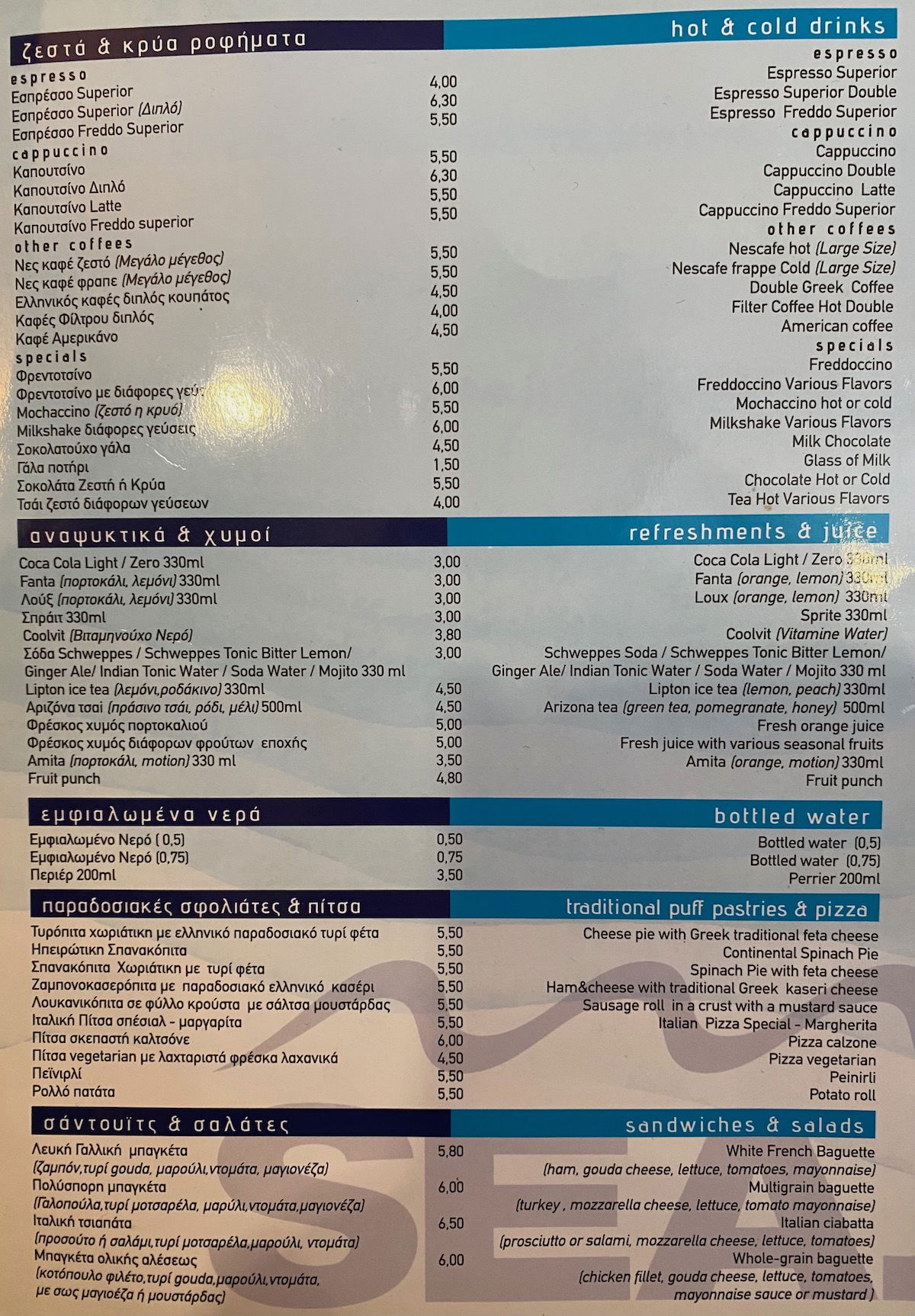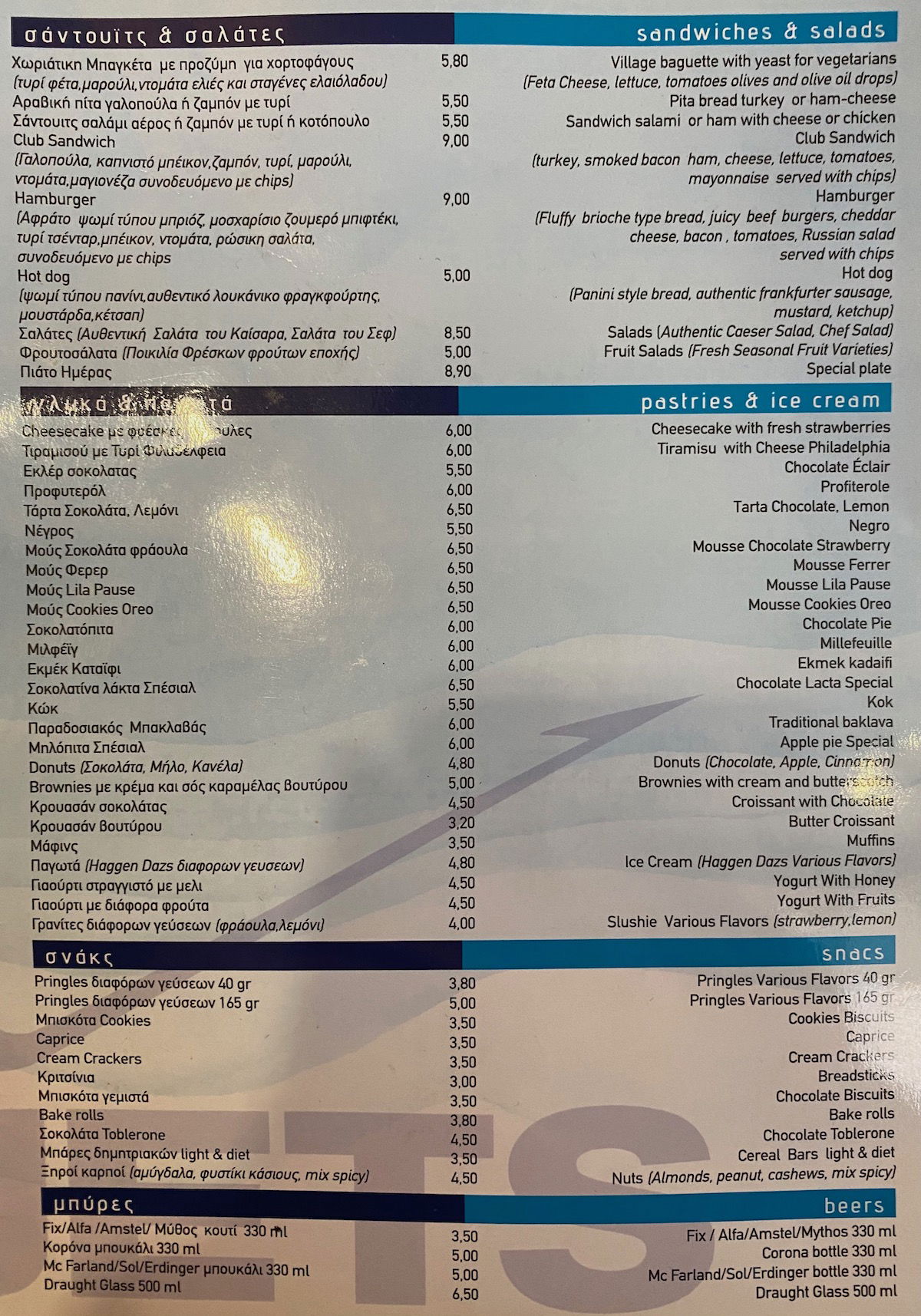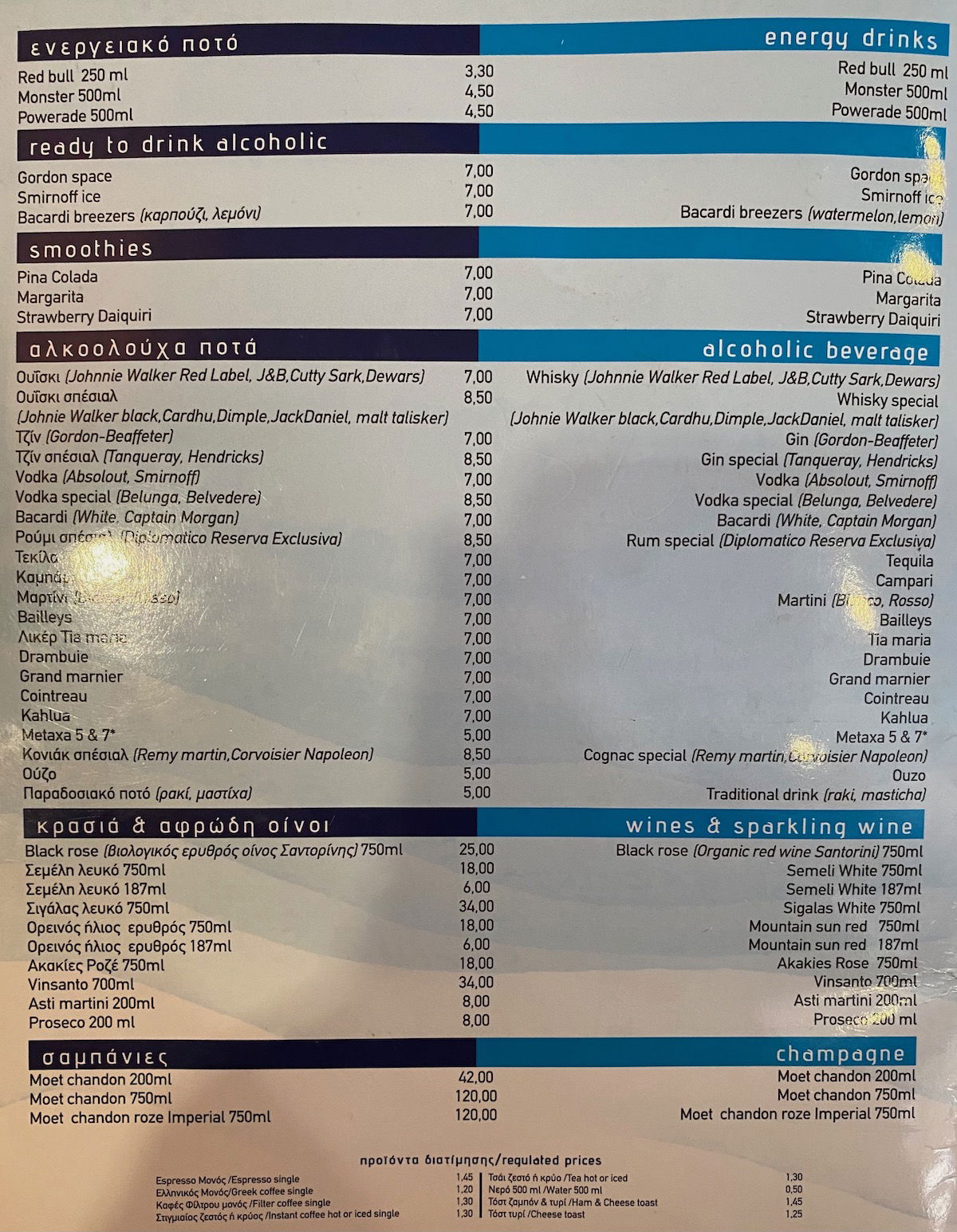 I ordered a cappuccino, which was surprisingly decent for a ferry.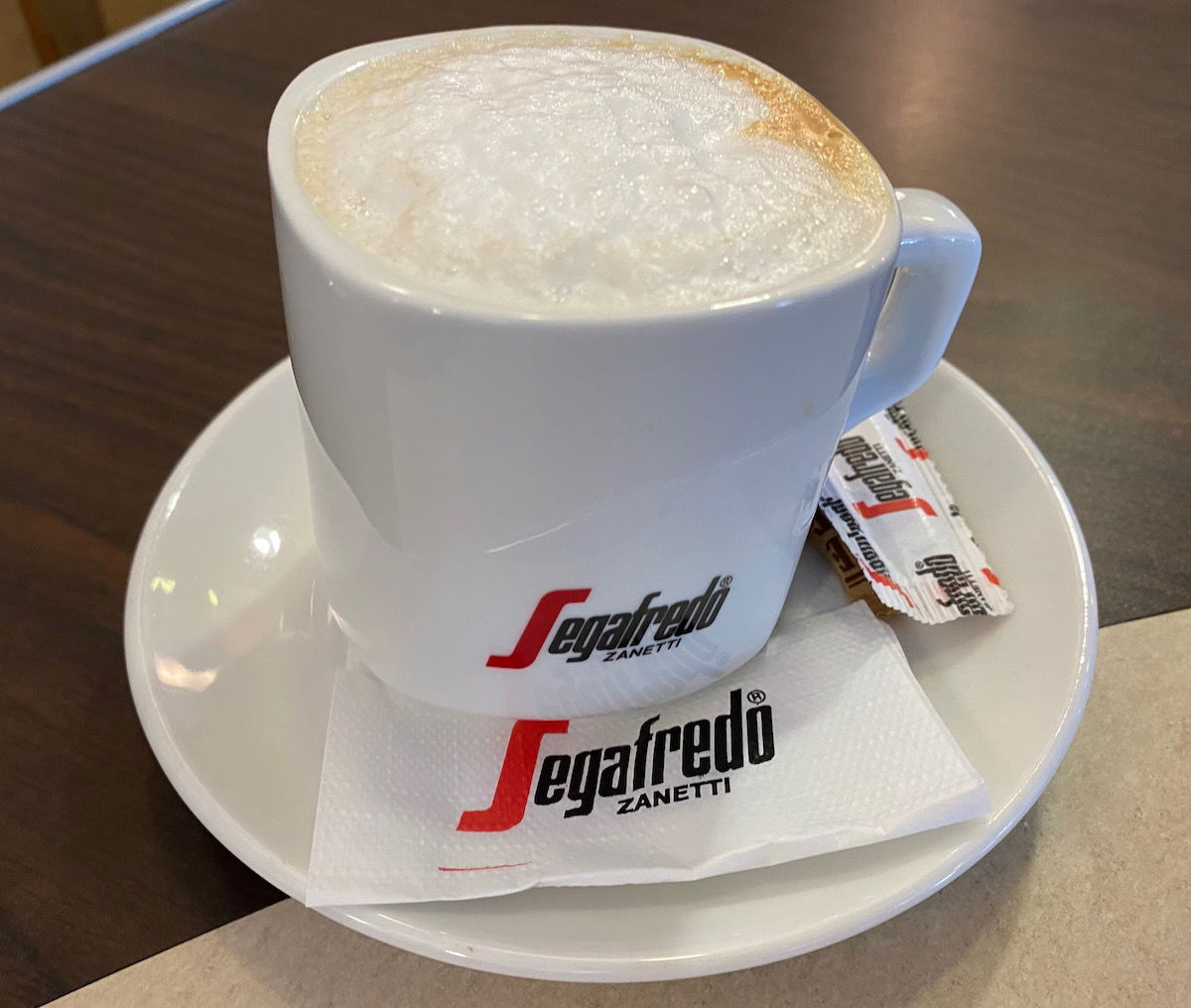 The ride took just over two hours, and unlike the first one, it was smooth the entire way, and the ride was almost enjoyable. I managed to stay productive for most of the trip, thanks to the fact that there was a cell signal most of the way (since we were passing other islands), so I could tether off my phone.
I guess because the ferry was running late, everyone was advised to already go to the lower deck 10 minutes before the ship arrived in Mykonos, so that we could get off the second it arrived. Once again they rushed everyone off the ship, and it was already on its way a minute after we arrived.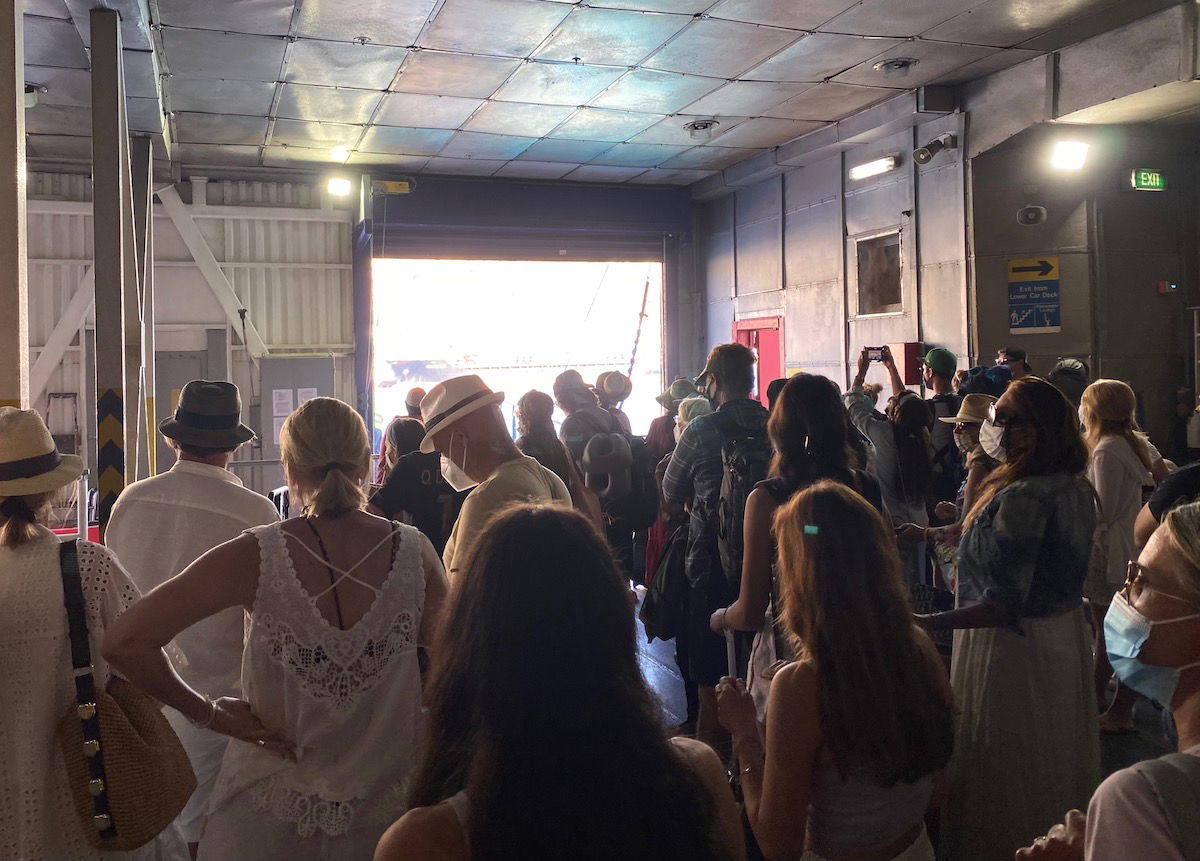 I think SeaJets Platinum Class is worth it
When I booked our tickets, I wasn't sure if SeaJets Platinum Class would be worth the premium. Having taken two ferries, I can say with certainty that I think it's a good value. Platinum Class is only marginally more expensive than the cheapest seating option (by ~20%), and the way I view it, the benefits include:
Significantly more legroom and seat width, and on one ferry we even had a separate cabin
Service to your seat from an attendant (though you still have to pay for food & drinks)
The ability to more easily store your bags near you, since you have more space around your feet (I wouldn't feel comfortable leaving my bags unattended on the car deck)
Better odds of having an emptier cabin (on both of our ferries, occupancy levels were lower in Platinum Class than the rest of the ship)
So while there's no priority boarding, complimentary food & drinks, or other special services, it's still money well spent, in my opinion.
Bottom line
SeaJets is the largest passenger ferry company in Greece, and it's definitely the best way to get between islands. While I found SeaJets to be highly unreliable (both ferries had major schedule changes and were delayed on top of that), it's still better than the other option, which is flying via Athens.
If you come into your SeaJets experience with low expectations you shouldn't be too disappointed. And if you can pay for Platinum Class, I'd recommend doing so, as the extra space and service makes it worthwhile.
If you've taken a SeaJets ferry in Greece, what was your experience like?