Greece recently opened to tourists from around the world, though all passengers have to complete a passenger locator form prior to arrival.
Given that I'm currently on a trip to Greece, I wanted to share how that works — how complicated is the form to complete, and what's the experience like when you land in Greece?
Who is allowed to visit Greece?
As of the middle of May, Greece has more or less opened to visitors from around the world. To enter, visitors need to provide proof of either a negative coronavirus test, vaccination, or recovery from coronavirus:
The coronavirus test requirement is that you need to be tested no more than 72 hours before arrival in Greece, and this test is mandatory for all travelers over the age of five
Alternatively you can provide proof of recovery from coronavirus within the past nine months; this can be proven through a certificate of recovery issued by a public authority or certified laboratory, or through a certificate of a positive PCR molecular test result, performed between two and nine months prior to arrival
You can bypass the testing or recovery requirement if you're fully vaccinated, which is defined as having received your last recommended dose at least 14 days ago; eligible vaccines include Pfizer BioNtech, Moderna, Astra Zeneca/Oxford, Novavax, Johnson + Johnson/Janssen, Sinovac Biotech, Gamaleya (Sputnik), Cansino Biologics, and Sinopharm
Of course be sure to check Greece's official government website, as entry restrictions could change again.
How does Greece's passenger locator form work?
All passengers traveling to Greece need to complete a passenger locator form prior to travel. This form must be submitted no later than 11:59PM (local time in Greece) the day before arrival.
The good news is that this form is pretty straightforward, as completing the whole form took me about 10 minutes. I'd argue the process is significantly easier than the UK passenger locator form. One awesome thing is that if you're traveling as a group, you can have one person complete the form, and then they can add additional people to the form.
Now let's go through the actual passenger locator form process. First you'll want to register an account, which involves entering your email address and then choosing a password.
Then you'll be asked to agree to a few things, including that you've read Greece's coronavirus protocols, that you'll be honest, and that you'll submit only one form per family and household.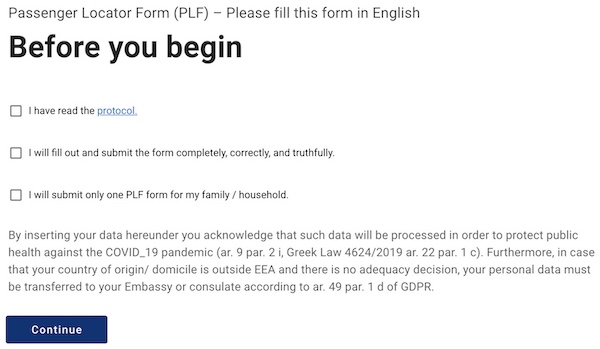 You'll then want to clarify that you're traveling to Greece (unless you're a Greek citizen or permanent resident, in which case you also have to complete the form when leaving the country).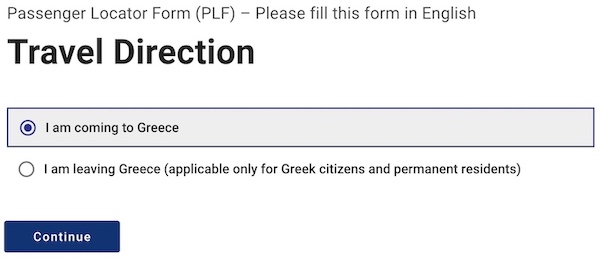 You'll then be asked to share details of how you'll be getting to Greece.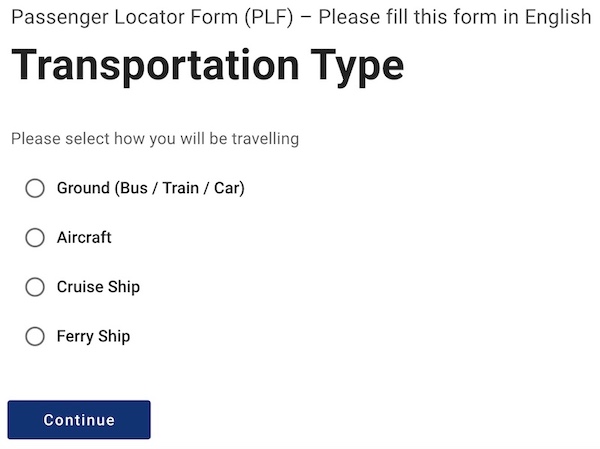 If you're flying, you'll have to share your flight details, including any connections within Greece.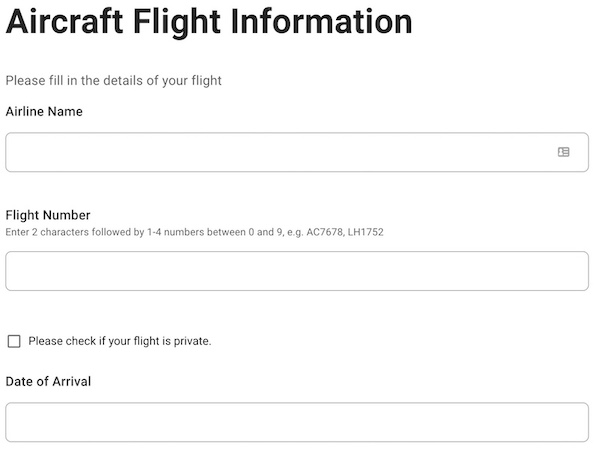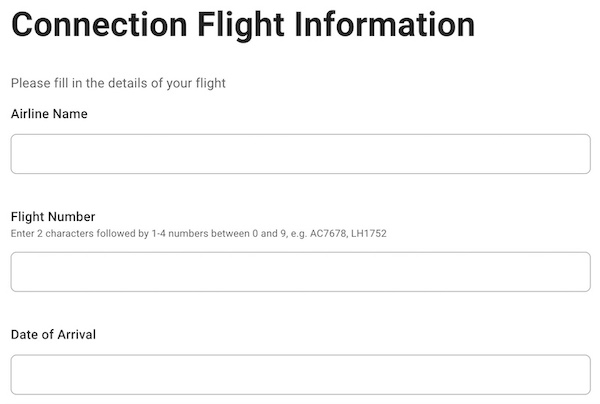 You'll then be asked whether you'll be presenting proof of vaccination, a negative coronavirus test, or proof of recovery from coronavirus, in order to enter the country.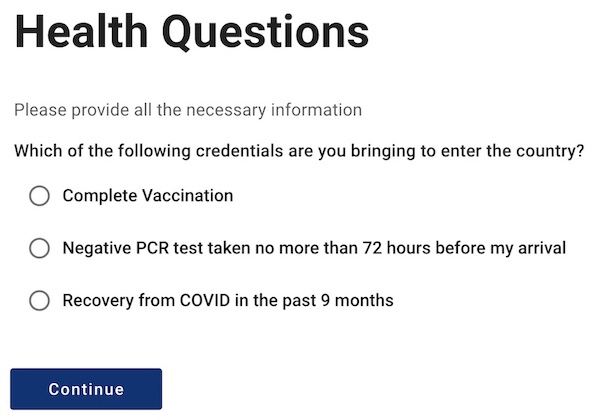 Since I selected the vaccination option, I was asked in which country I got vaccinated, and which vaccine I got.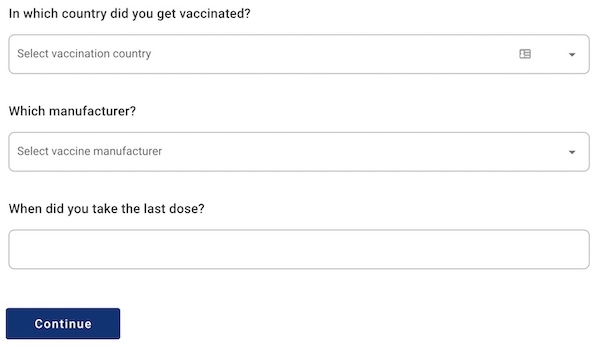 Then I was asked a variety of personal details, including my name, sex, age, and passport information.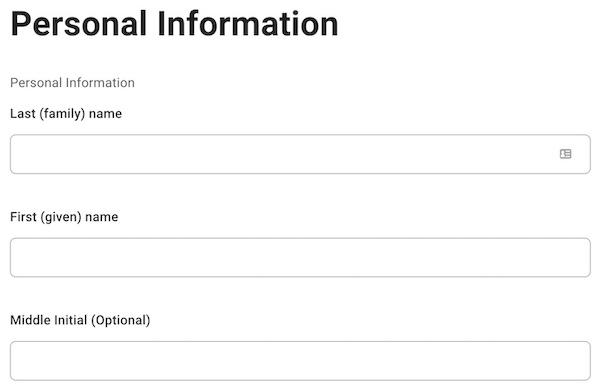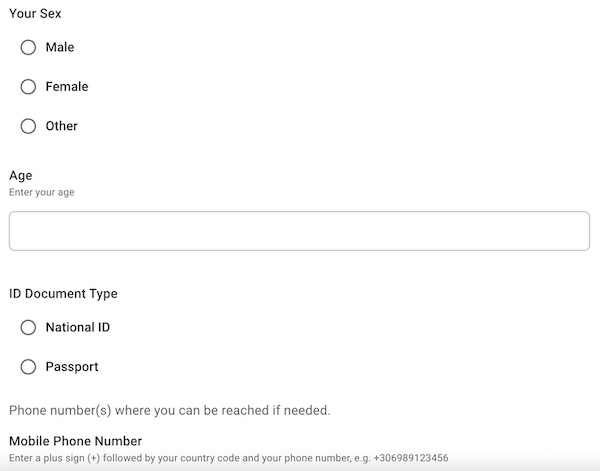 Next I was asked for my address in Greece — you're supposed to list all the places you'll be staying for the first 14 days you're in the country.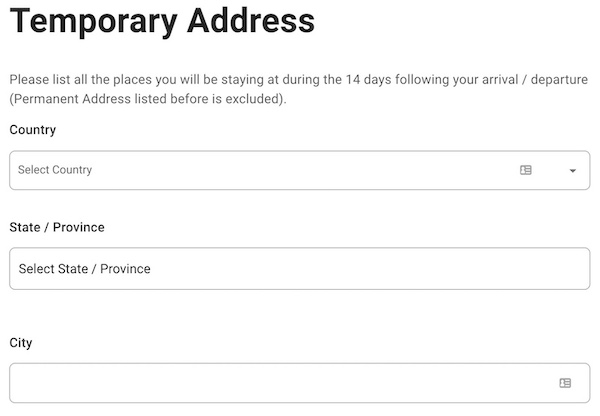 You'll also have to provide emergency contact information.
Lastly you'll have the option to add travel companions to your passenger locator form — first you'll have the option to add family members, and then you'll have the option to add non-family travel companions. I'm really happy Greece has this option, since it means you only need to complete one form per group.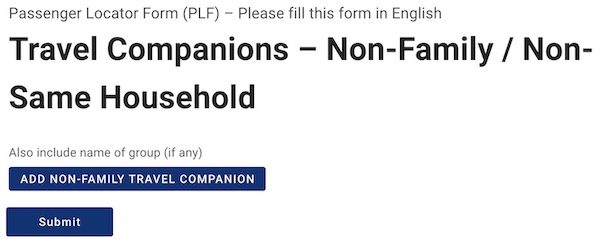 And that's it — at that point you'll be brought to a page where you can view your submitted passenger locator form.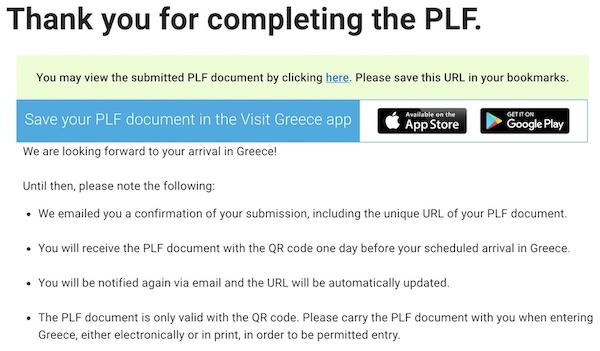 You'll receive an email immediately confirming that you submitted this. Then at midnight in Greece (or maybe a few minutes later) on the day you're scheduled to arrive, you'll be emailed a QR code that you can use to enter Greece.
This email had the following subject line:
Important: your PLF document for your upcoming trip to Greece
By the way, it's probably time that they update the email. Even though most of Greece's lockdown restrictions have been lifted, the email stated the following:
You should be aware that as of November 6, 2020 Greece is in lockdown.
What happens when you land in Greece?
So, what's the arrivals experience like when you arrive in Greece? I was prepared for complete chaos, not for any specific reason, but rather because I was planning for the worst and hoping for the best. Fortunately that fear was unfounded.
We landed at Athens International Airport (ATH), and upon arrival we followed the signage towards immigration. I guess the country has deployed firefighters to help with the entry process.
All passengers had to get in a line, where firefighters scanned QR codes and checked vaccine cards (we showed our CDC cards, and that did the trick). That was it — the entire process took under a minute.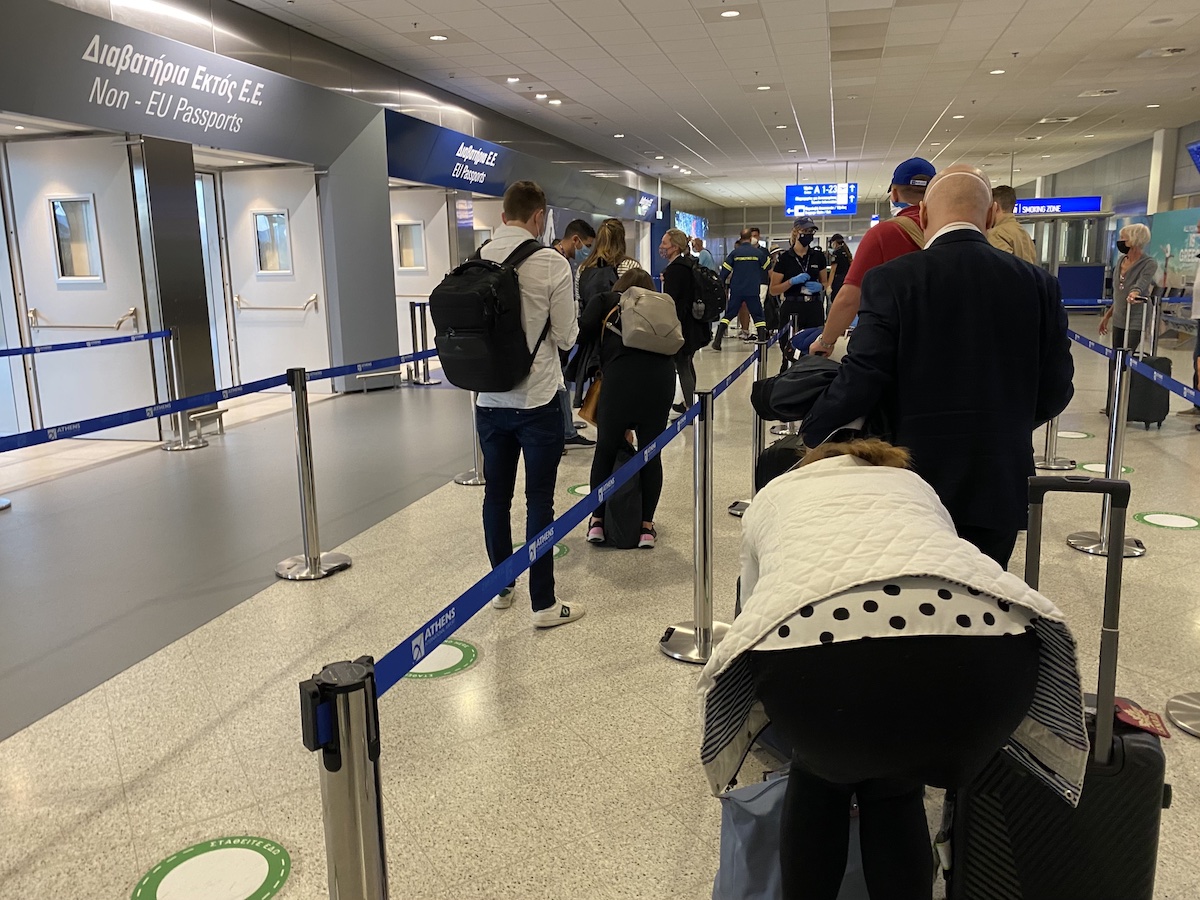 QR code & entry checks upon landing in Athens
From there we just got in the standard immigration queues, which maybe took about 15 minutes to get through. The immigration officers didn't ask for our vaccine cards or QR codes.
It was a painless arrivals process. I hope it stays this way, though I'd of course note that we're traveling way ahead of the peak summer tourist season, and I feel like this might not go as smoothly in July.
Bottom line
Everyone traveling to Greece needs to complete a passenger locator form prior to travel, which needs to be submitted at least the day before arrival. The good news is that this form is easy enough to complete, and you can even just use one form for an entire group traveling together.
The arrivals process in Greece was seamless for us — firefighters checked our QR code and CDC cards, and then we just went into the normal immigration queue. Here's to hoping that this process stays so simple even as tourist numbers increase.
If you've entered Greece since the country reopened to tourists, what was your experience like?