Welcome to my next trip report series, which will cover a recent (brief) trip to Greece and Italy.
You can expect flight reviews of LOT Polish Airlines' 787-9 business class, Aegean Airlines' A320neo business class, and ITA Airways' A330-900neo business class. Furthermore, there will be hotel reviews of the Raffles Warsaw, Academias Athens (Marriott Autograph Collection), and Bulgari Rome.
In this post I'll outline all the basics of the trip, and then in the coming days I'll publish the entire trip report series.
Why we took this trip
Long story short, Ford and I had a brief commitment in Greece in very early September. So while this wasn't a full-on review trip, I did everything that I could to make the journey interesting, in terms of reviewing some new airline products, and also staying at a few different kinds of hotels.
In this case I'll be reviewing a total of three flight segments plus three hotels.
The airlines we flew on this trip
For the outbound portion of the trip, I had managed to book two seats in Singapore Airlines' 777 first class from New York to Frankfurt. However, I figured I could make the review a bit more interesting for y'all by trying another product that has been on my radar.
For the outbound itinerary, I booked the following in business class for 70,000 Air Canada Aeroplan points plus $76.70 in taxes and fees per person:
8/28 LO4 Chicago to Warsaw departing 9:45PM arriving 1:50PM (+1 day)
8/30 A3871 Warsaw to Athens departing 10:35AM arriving 2:05PM
That first segment would be in LOT Polish Airlines' 787-9 business class, while the second segment would be in Aegean Airlines' Airbus A320neo business class. I was also quite looking forward to having a 21-hour stopover in Warsaw, as it's a city I haven't visited in many years (and that Ford had never visited before).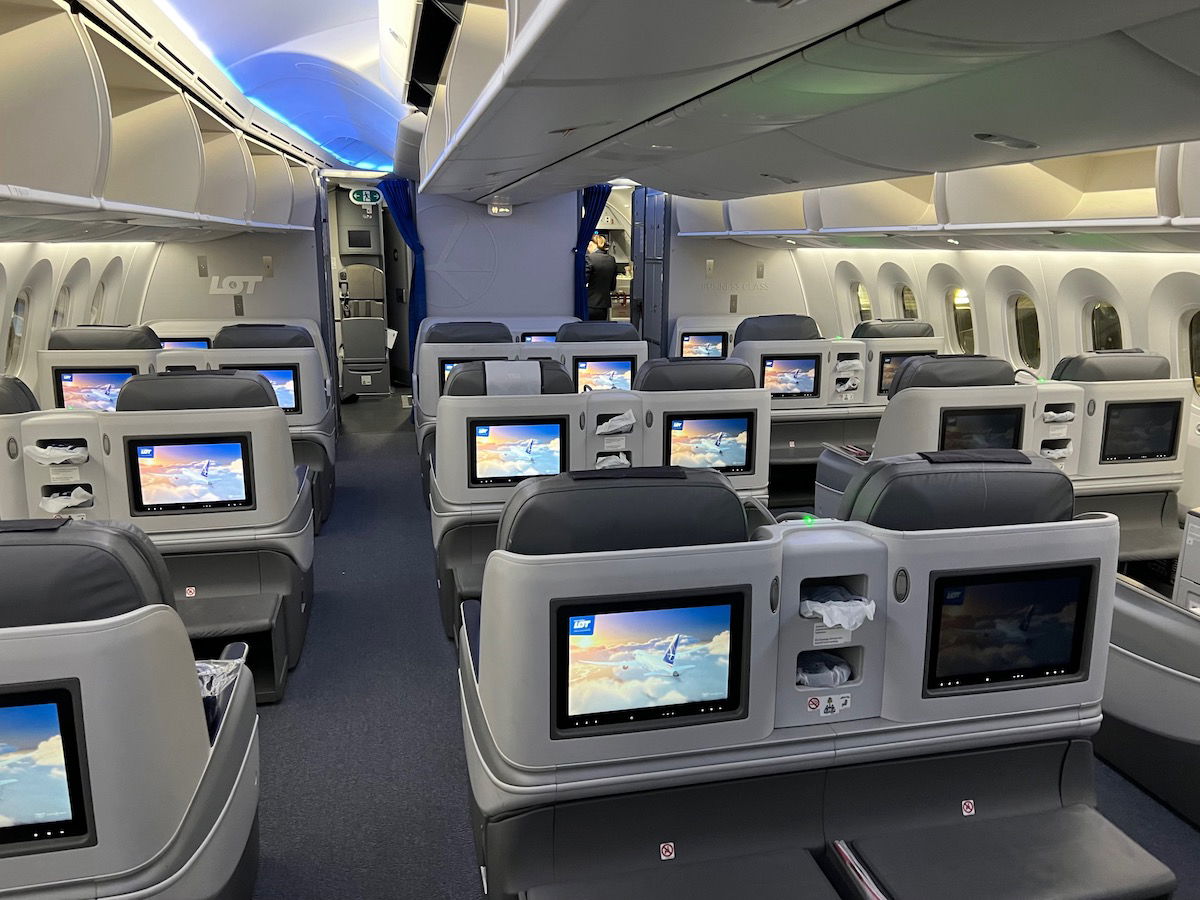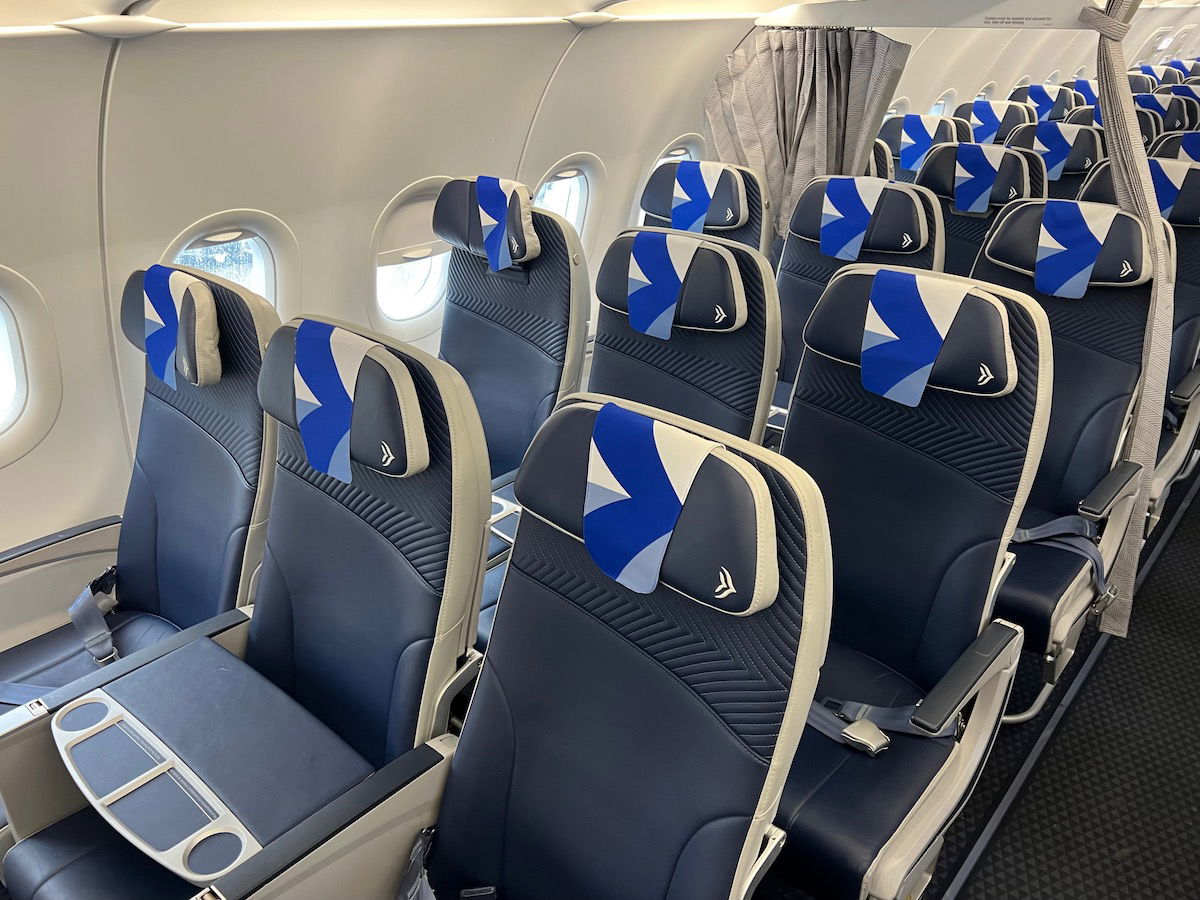 For the return itinerary, I first found the transatlantic award availability, before finding the intra-Europe segment. Specifically, I booked the following in business class for 85,000 Virgin Atlantic Flying Club points plus $59.70 in taxes and fees per person:
9/04 AZ630 Rome to Miami departing 10:40AM arriving 3:55PM
While I had recently flown ITA Airways' Airbus A350-900 business class, I was excited about this flight, as it would allow me to fly ITA Airways' Airbus A330-900neo business class. This is the first wide body aircraft designed specifically for ITA (the A350 had been intended for Hainan, so inherited those interiors). Virgin Atlantic Flying Club is one of the few programs with access to ITA award space.
Fortunately I got an even better deal than the points total may suggest. Over the summer, Bilt's rent day promotion offered a transfer bonus to Virgin Atlantic Flying Club. The amount of the transfer bonus varied based on your Bilt elite status. I was eligible for a 125% transfer bonus, which was enough to make me speculatively transfer some points. So in reality I paid just 38,000 Bilt points per ticket, which I'd say is quite a great value!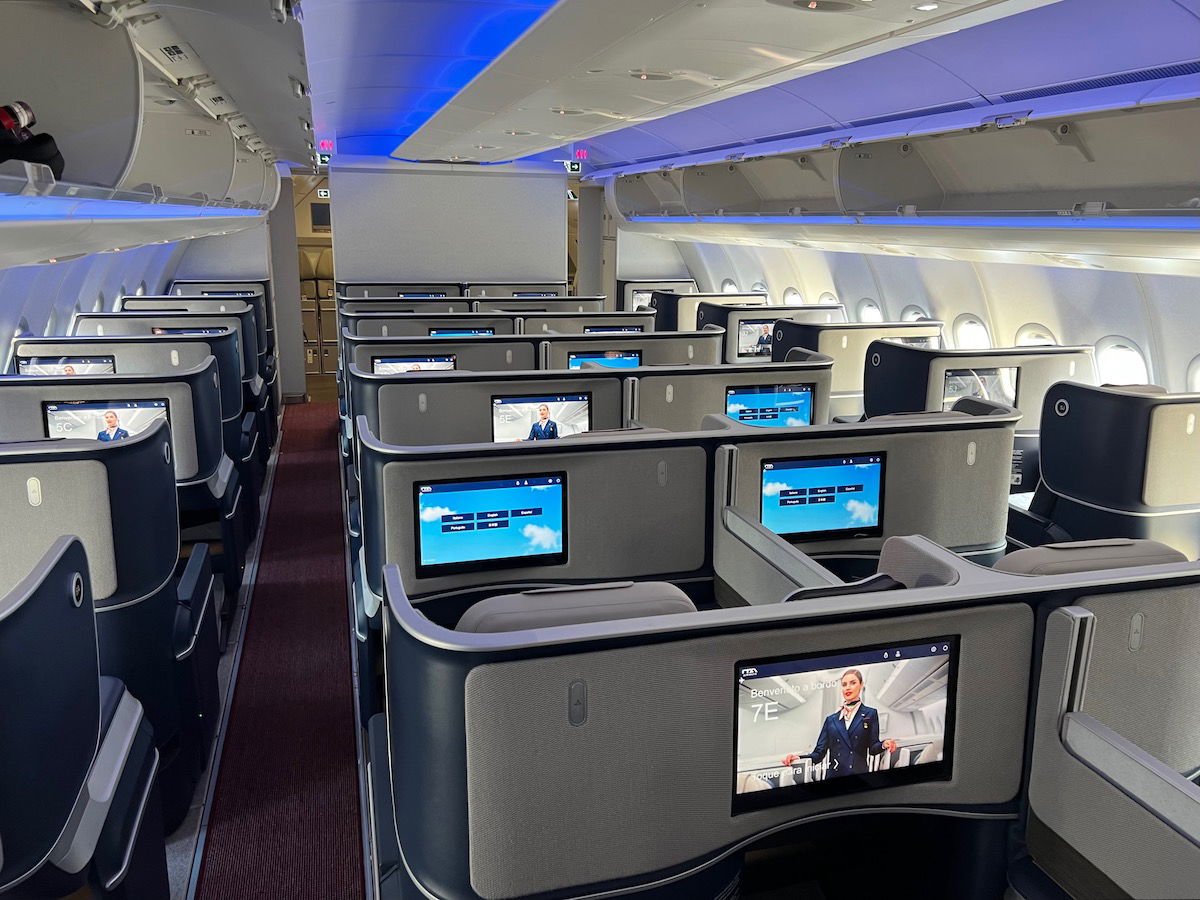 We decided to position to Rome the day before (based on the fairly early departure across the Atlantic). So I booked the following in business class for 15,000 Aegean Miles+Bonus miles plus $34.71 in taxes and fees and per person:
9/03 A3650 Athens to Rome departing 8:30AM arriving 9:35AM
This flight was operated by an Airbus A321neo, which features a virtually identical cabin experience to the A320neo. While Aegean Miles+Bonus doesn't partner with any major transferable points currencies, these are miles I had earned years ago from actually crediting Star Alliance flights to the program.
The hotels we stayed at on this trip
I'll be reviewing three one-night hotel stays from this trip, and I'll talk more about how I booked in each individual review installment.
To kick off the trip, we had one night in Warsaw, where we decided to check out the Raffles Europejski Warsaw. I've never reviewed a Raffles property before, so I was happy to check out an Accor property. The Raffles is regarded as the best property in Warsaw, and goodness, it didn't disappoint.
I'll take it a step further — if paying cash, I think this might be the best value true luxury hotel in all of Europe.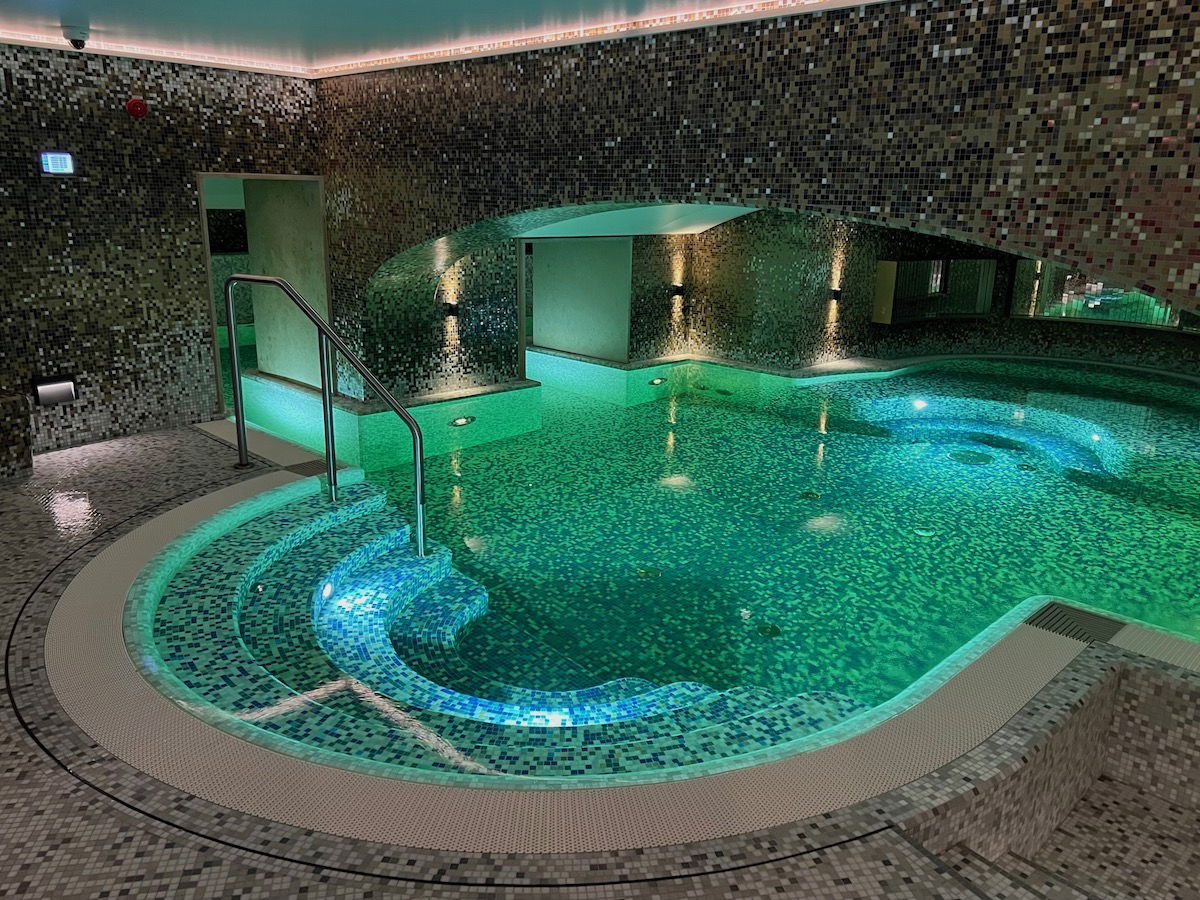 Next up we spent a night in Athens. Marriott has an impressive presence in Athens, as the brand has two excellent Luxury Collection properties — Hotel Grande Bretagne and King George.
I've reviewed both of those recently (along with the Grand Hyatt Athens and Four Seasons Athens Astir Palace), so figured I should check out the next best option. I decided to book Academias Hotel, a Marriott Autograph Collection property. This is located in the same area of Athens as Marriott's two Luxury Collection properties, but just doesn't have quite the same history.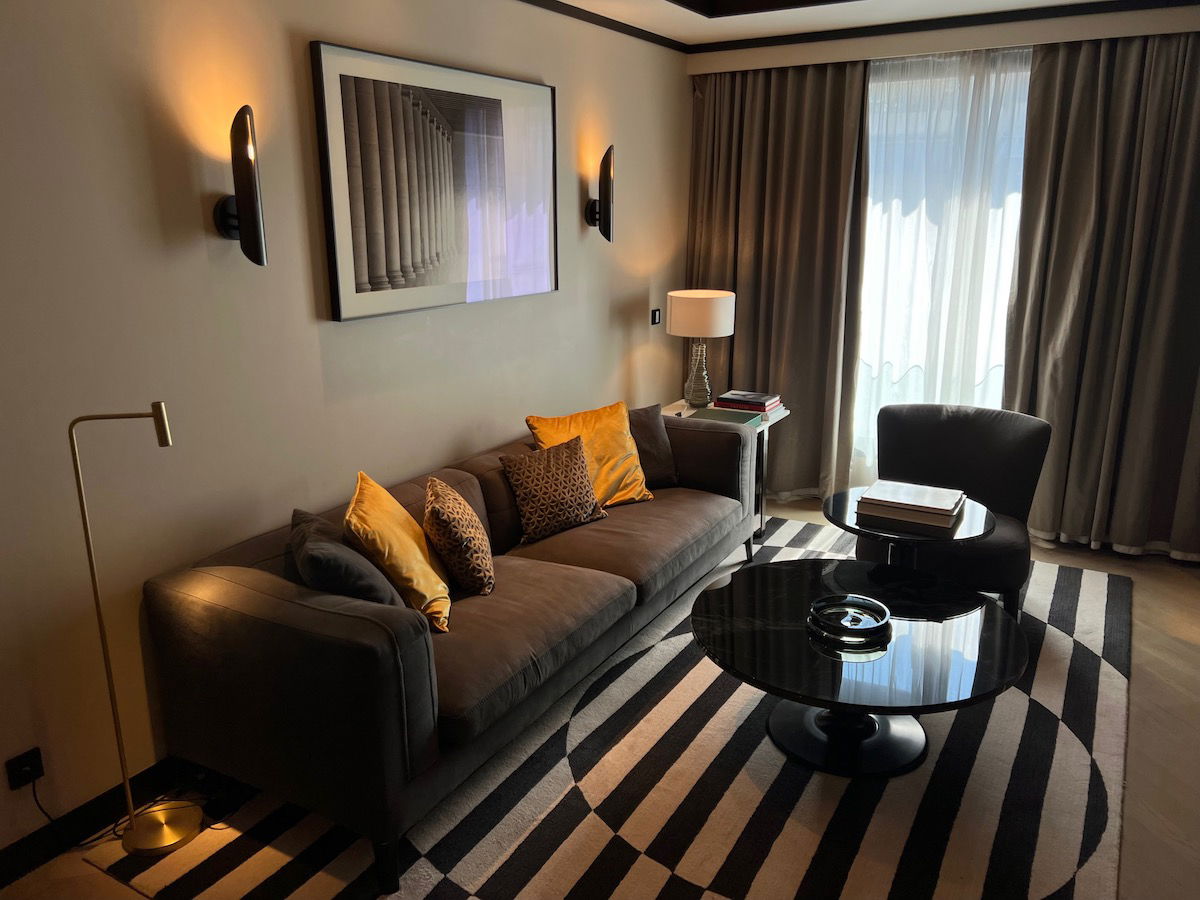 Last but not least, we spent a night in Rome at the Bulgari Rome, which is the city's newest luxury hotel. I had heard great things about this property, so was excited to check it out.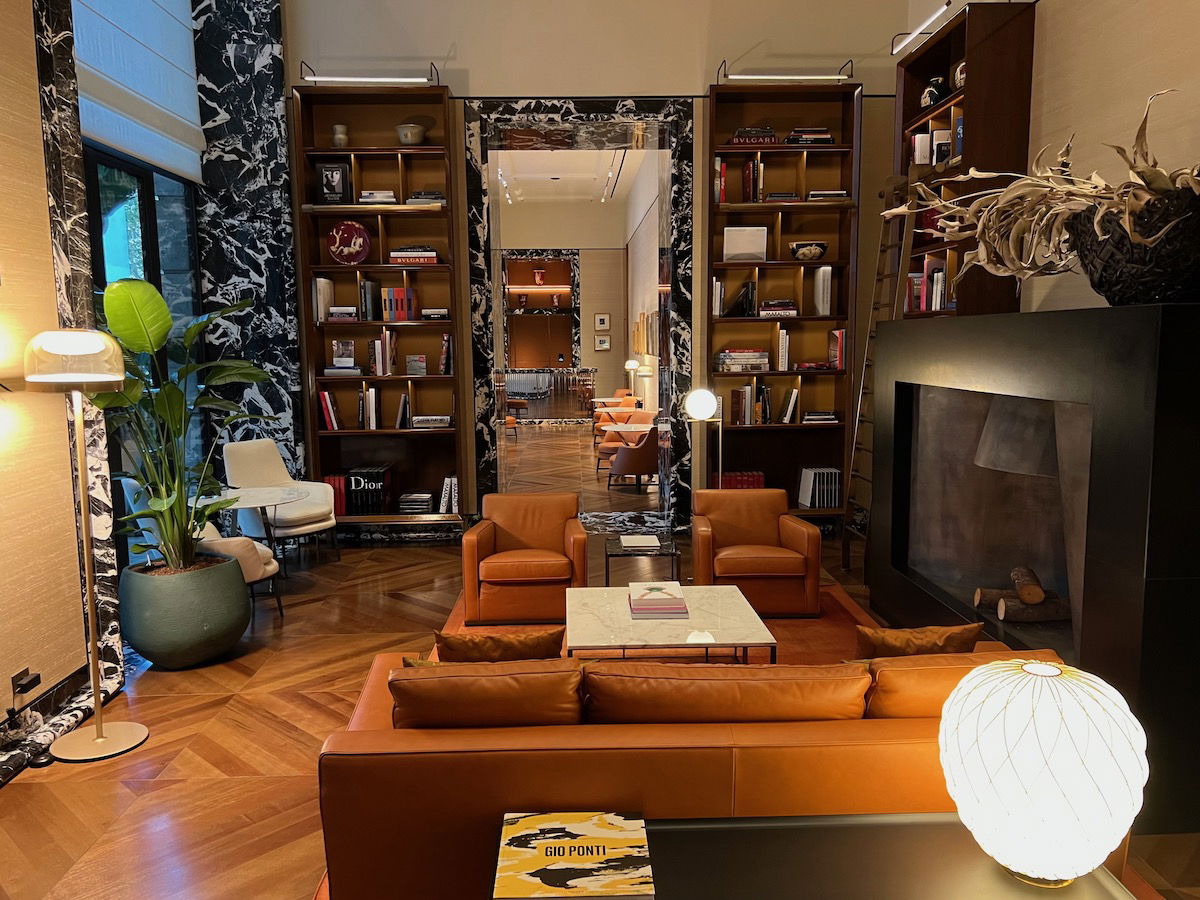 Bottom line
Even when I'm not trying to expressly take a review trip, I still try to get as much interesting content out of a trip as possible. In this case we were scheduled to be in Greece for a few days, so I at least tried to make the journey there and back as interesting as possible. We flew business class on LOT Polish Airlines, Aegean Airlines, and ITA Airways, and also stayed at three different hotels in Europe.
Thanks for reading, and stay tuned!