Lufthansa offers its first class passengers collectible rubber ducks. This is kind of fascinating, since rubber ducks aren't typically something you'd associate with premium air travel. I've talked about these rubber ducks many times in passing on the blog, but have never dedicated a post to them.
What's the story with Lufthansa's rubber ducks? What's the backstory, and where and how can you get them? Let's dig in…
What's the history of Lufthansa rubber ducks?
Lufthansa's first class rubber ducks date back nearly 20 years, to 2004, when the First Class Terminal Frankfurt opened. Lufthansa's lounges are frankly a bit sterile in terms of design, but the airline has a few quirky features that add a bit of personality, and among those is rubber ducks.
The rubber duck concept started off innocently enough. One of the shower suites in the First Class Terminal has a bathtub, so Lufthansa would place a rubber duck at the bath. Over time, the airline seemingly realized how much passengers enjoyed taking these ducks home with them, and embraced it.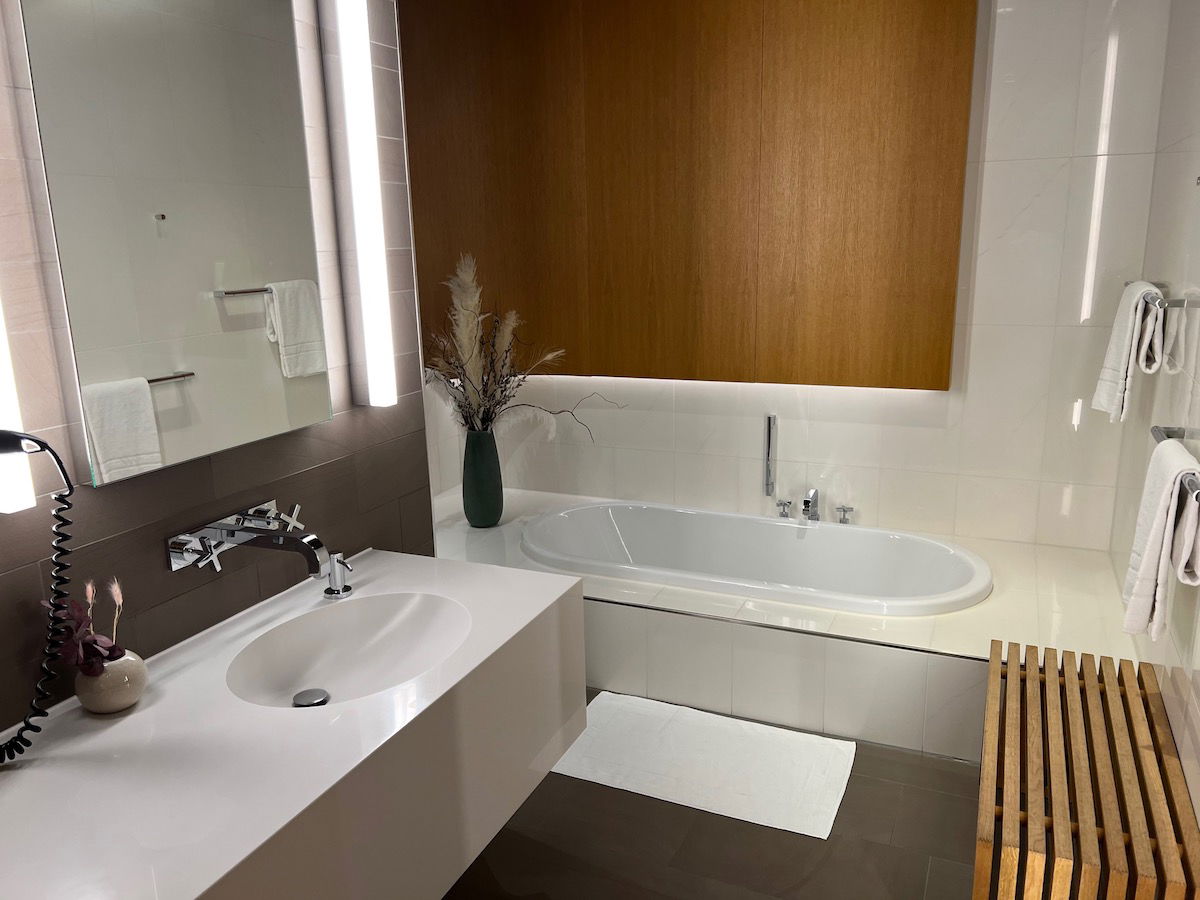 In the meantime, the airline has expanded these to all of its first class lounge locations in Frankfurt and Munich, and the airline has introduced dozens of different ducks over the years.
Lufthansa has unveiled ducks for all kinds of occasions, ranging from Christmas ducks, to Oktoberfest ducks, to coronavirus ducks, to FIFA World Cup ducks. Honestly, how can you not fall in love with these ridiculously cute collectible items, especially as an avgeek, given the branding? Even if you're not personally into them, surely you have someone in your life (a kid, or a kid at heart) who would love a cool rubber duck!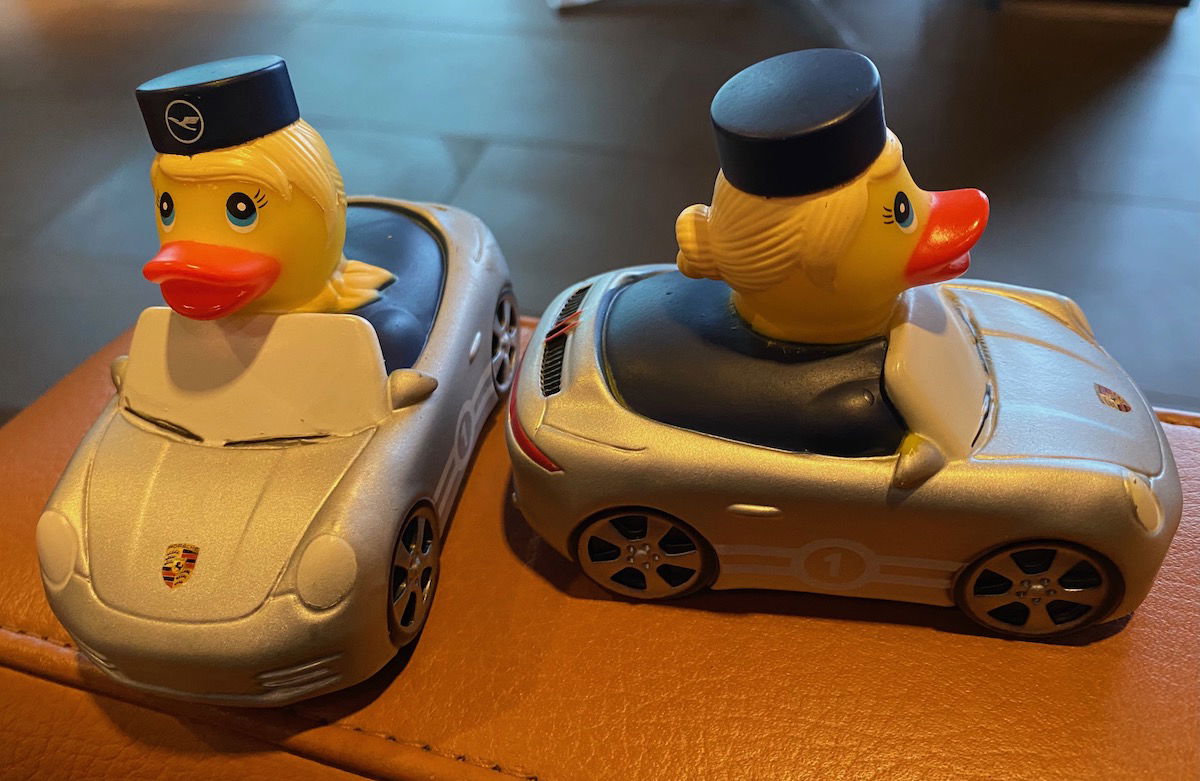 How and where can you get Lufthansa rubber ducks?
How do you actually get your hands on one of Lufthansa's first class ducks? You'll need to visit the First Class Terminal Frankfurt, or any of Lufthansa's First Class Lounges in Frankfurt or Munich. In order to access those, you'll generally need to be flying in Lufthansa or SWISS first class, or you'll need Lufthansa's uber-elite HON Circle status.
Don't worry, you don't need to take a bath to actually get a rubber duck. Instead, the lounge attendants (referred to as PAs, or personal assistants, because of how attentively they look after your travel plans) will be happy to offer you one. I know it might sound weird, but just ask them, as they're very used to it. "Hey, could I have one of those ducks?"
A few things to note regarding the logistics:
The general policy is that you can get one duck per person per lounge; so if you are in the mood to lounge hop, you might be able to get your hands on multiple ducks in a day
You'll typically find different ducks in Frankfurt vs. Munich, as they're often customized to the location
While there's typically one primary duck being offered at a given lounge at one point, sometimes there are multiple types, at least upon request; usually I just ask for a duck, and then if it's one I have, I ask if they by chance have any others, and sometimes they do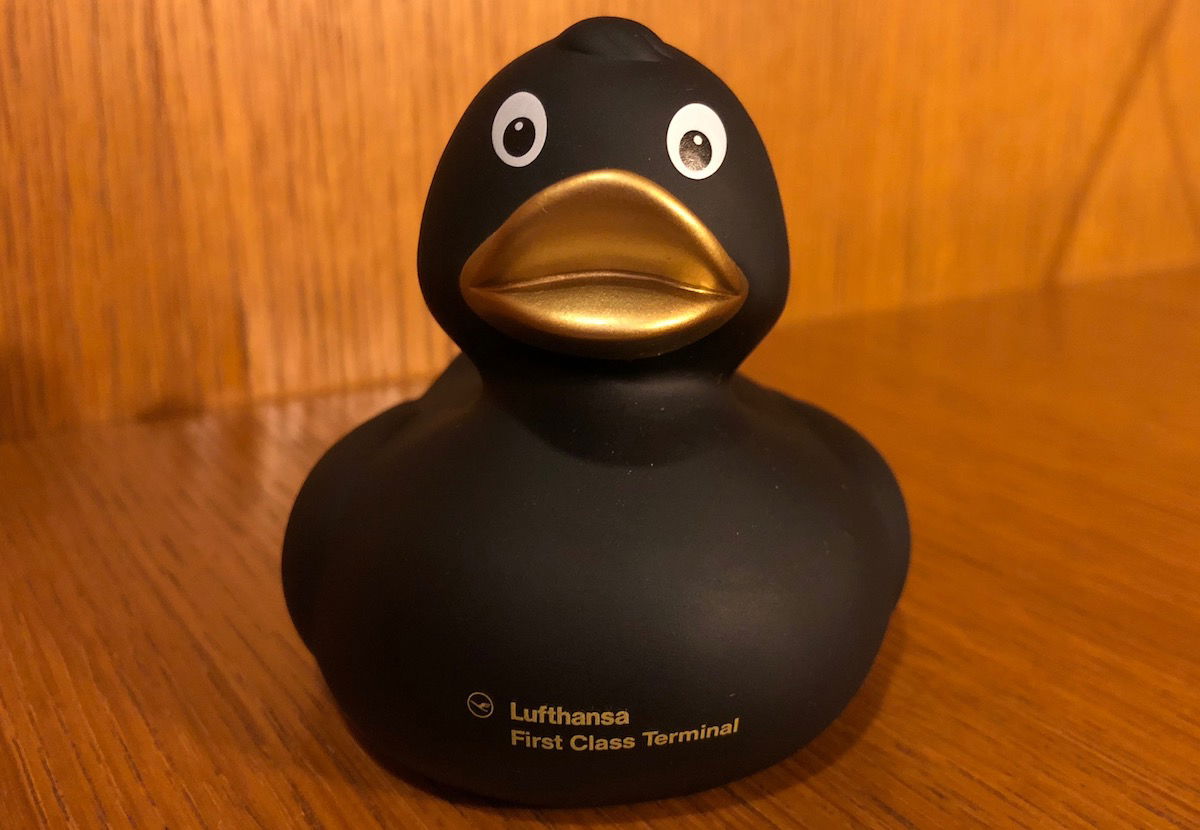 If you want to get a sense of the variety of ducks there are, you'll find a display case when you enter the First Class Terminal that shows some of the ducks that have been offered over the years. If I were ever to do a smash and grab, this might just be where it would be. 😉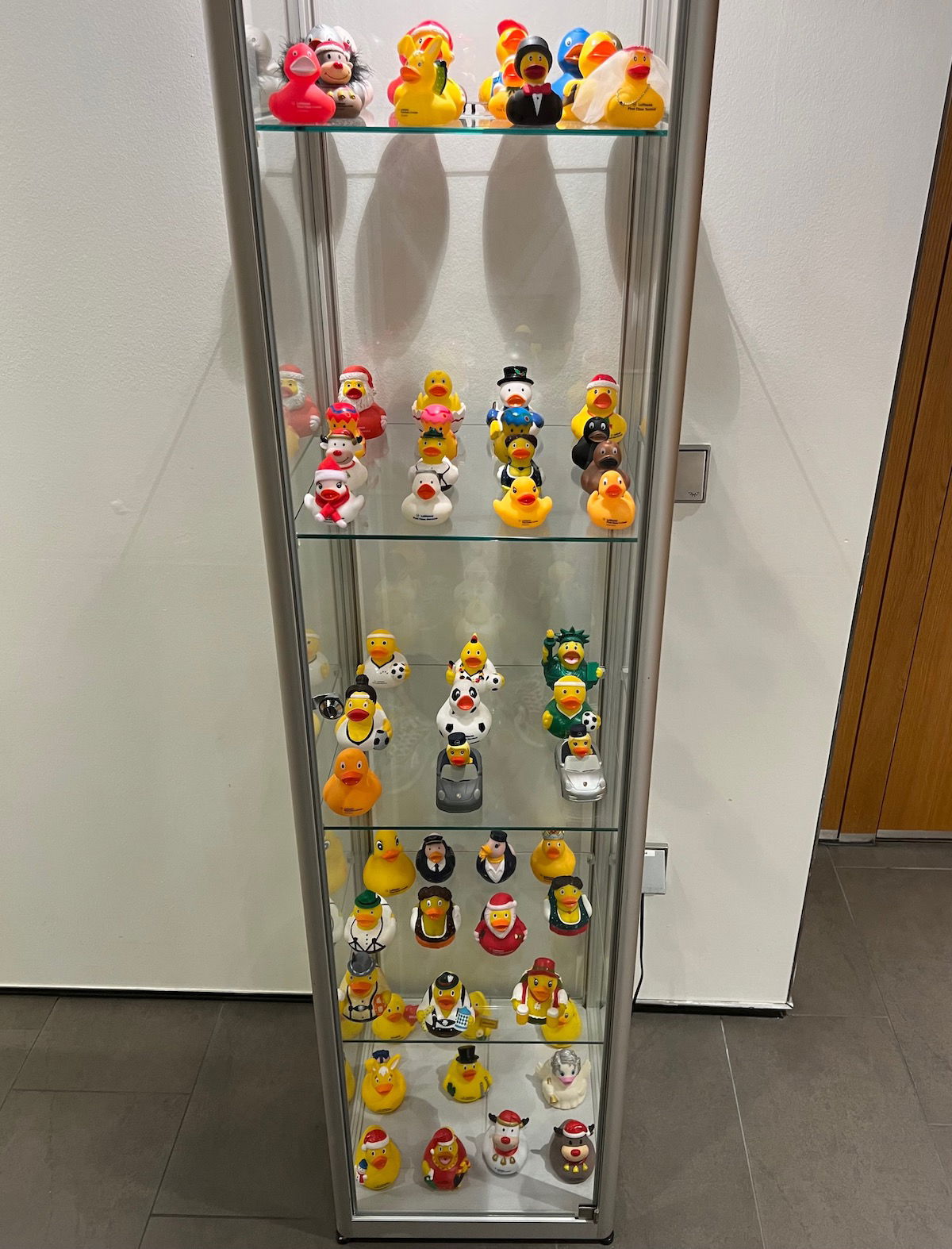 The approach that Lufthansa takes toward marketing these ducks is also interesting to me. The airline says almost nothing about these ducks through its official channels, and the airline also typically only offers them if you specifically ask.
So while they have a cult-like following, it's also entirely possible that you've flown Lufthansa first class dozens of times and had never heard of these ducks (and are just confused by the case of ducks at the entrance to the lounge).
What do you do with your Lufthansa rubber ducks?
With the above out of the way, here's something I'm curious about — to those who collect these rubber ducks, what do you actually do with them? It's a genuine question, because I collect these ducks, and… I'm not actually sure what to do with them? Like, I have plans to do something grand with them at some point, I'm just not sure what yet.
I suppose I could put them on the edge of our bathtub, which seems like the most logical option. But I feel like that will cause some of the more interesting ducks to fade and be damaged much more quickly.
I guess the other option is to line up the collection somewhere, but without context, it's perhaps kind of weird to display rubber ducks in your living room as an adult (and realistically, I don't think I'd get spousal approval for that either).
Like, I absolutely love these ducks and I have them all in a drawer next to my bed right now. I'd like to display them somewhere, I just can't actually figure out where and how. So I'd love some tips, as I'm curious how others approach this!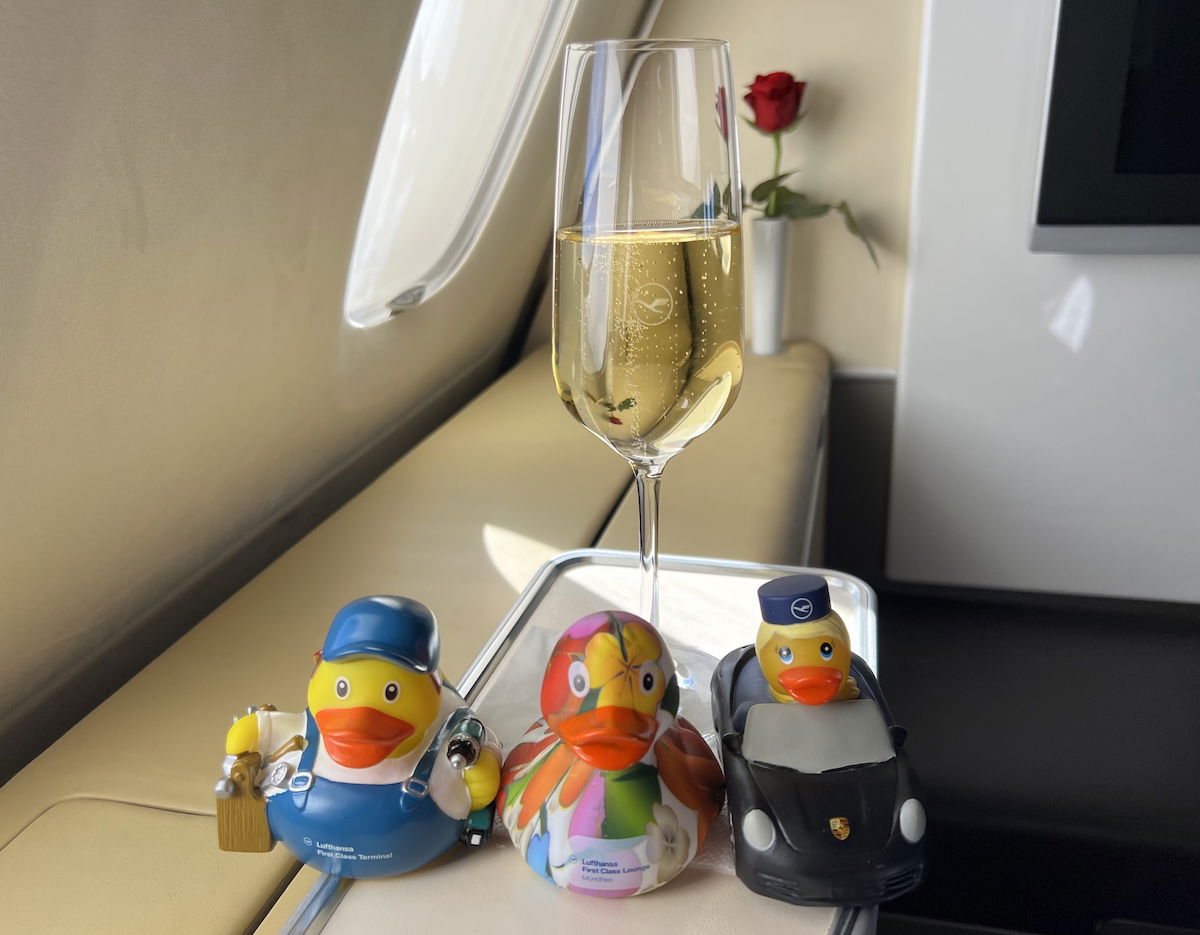 Bottom line
Lufthansa has an awesome collection of rubber ducks, which are available in the Lufthansa First Class Terminal Frankfurt, and in the Lufthansa First Class Lounges in Frankfurt and Munich. The selection rotates, so over time you can potentially build up quite a collection. Quack quack!
What's your take on the whole Lufthansa first class duck thing?