Update: Lufthansa has backtracked, and has clarified that AirTags are allowed in checked luggage.
With so many reports of lost luggage over the summer, many travelers have gotten savvier and have taken matters into their own hands, by tracking their checked luggage. Lufthansa is now allegedly saying that this isn't allowed, and that sets an interesting precedent.
Why Lufthansa is banning Apple AirTags
For those not familiar, Apple AirTags are an easy way to keep track of your stuff. You just attach them to an item, and then you can track the location of it through your Apple device. While this probably wasn't the primary initial intent, these have become super popular for checked bags when traveling.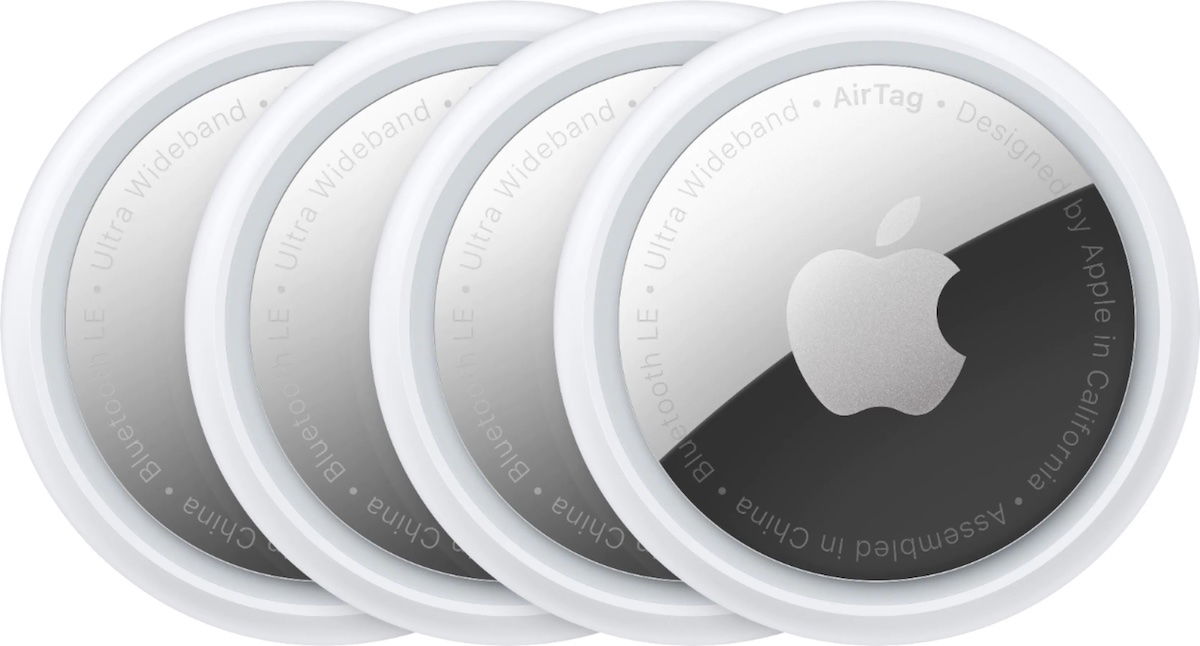 While some airlines provide baggage tracking, it's awesome to always know exactly where your checked bag is. It's especially useful when your bag gets delayed or lost, given how uncommunicative airlines often are.
Up until now I haven't heard of any airlines banning these, though that has finally changed. German media reports that Lufthansa is no longer allowing AirTags in checked bags.
Lufthansa argues that baggage trackers fall in the category of portable electronic devices, and are therefore subject to dangerous goods regulations issued by the International Civil Aviation Organization (ICAO). This is specifically because of the transmission function. Lufthansa claims that the transmission function needs to be turned off during flight when in checked luggage, just as is required for cell phones, laptops, etc.
So you can leave an AirTag in a checked bag, it just can't transmit, which of course renders it useless. As of now, no other major airline has issued a similar ban, and international aviation authorities also haven't issued any sort of warnings about AirTags.
Will other airlines follow Lufthansa's lead?
This is an interesting development on a couple of fronts.
My first thought is that I'm not surprised to see Lufthansa be the first airline to add a ban like this. Lufthansa isn't exactly a customer-friendly airline, and the airline has had an awful summer when it comes to lost bags (I even had a delayed Lufthansa bag experience).
AirTags empower travelers in terms of knowing exactly where their bags are, and I imagine that's something some airlines don't actually like. If you look at Twitter, you'll see a ton of people expressing frustration with Lufthansa because they know exactly where their checked bag is, while the airline refuses to help.
The other major question is whether Lufthansa is technically right here. Do regulations actually require that all portable electronic devices have their transmission function disabled when in checked bags? The International Air Transport Association (IATA) has an infographic that says "if you must pack your tablet, mobile or laptop in your checked luggage, be sure they are completely turned off."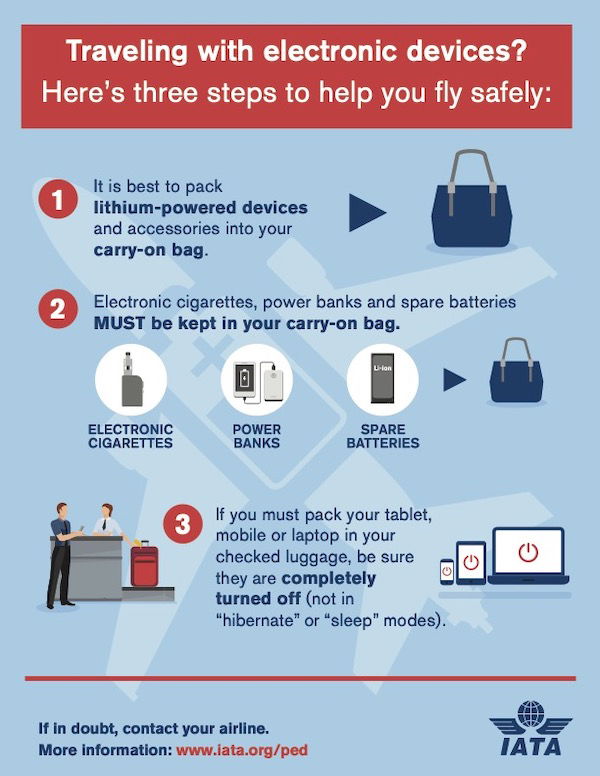 Obviously an AirTag doesn't qualify as one of those items, though I suppose technically it does qualify as a portable electronic device, which is defined as follows:
Any piece of lightweight, electrically-powered equipment. These devices typically are consumer electronic devices, capable of communication, data processing and/or computing. Examples are laptop computers, tablets, e-readers, smartphones, MP3 players, drones and electronic toys.
Based on my interpretation, I suppose that technically an AirTag would qualify as a personal electronic device, and therefore it should have to be turned off. However, practically speaking, I can't imagine it poses much of a risk of fire, or anything else.
I'm curious to see if other airlines follow Lufthansa's lead in banning AirTags from checked luggage.
Bottom line
Lufthansa has become the first major airline to ban AirTags from checked bags. Or more accurately, Lufthansa is using the standard policy for checking personal electronic devices, which requires that they be powered off, and that renders AirTags useless.
Personally I don't think Lufthansa's motives here are pure, though I am curious to see how the industry responds to AirTags in general, because it seems like maybe they should technically be banned, based on current regulations.
Of course enforceability of this rule is a whole different topic…
What's your take on current regulations as it relates to AirTags in checked bags?