Airline partnerships are more complex and advanced than ever before, both for better and worse. About 25 years ago the Star Alliance was formed, which was revolutionary at the time. SkyTeam and oneworld quickly joined the scene, and while they all still exist, the global alliances have definitely been deemphasized a bit in recent years. After all, with these alliances having so many members, how much can loosely affiliated airlines really have in common?
Airlines want to work with other airlines that complement them best, and this can come in many different forms. Just to give a few examples of partnerships outside of the traditional alliances:
Even though Qantas is in oneworld, the airline has a joint venture with Emirates for flights between Australia and Europe
Even though Air Canada is in the Star Alliance, the airline codeshares with Cathay Pacific, Virgin Australia, and more
Even though Alaska Airlines now belongs to oneworld, the airline has partnerships with all kinds of independent airlines, ranging from Condor to Icelandair
The different levels of cooperation between airlines
Airlines have several different levels of cooperation, ranging from interline agreements, to codeshare agreements, to alliance membership, to joint venture agreements. In this post I wanted to take a closer at the differences between these agreements. Before I do so, let me add two disclaimers:
This stuff is really nuanced given how many different agreements airlines have, so my goal here is to generalize so that beginners can understand the basic distinctions, rather than getting into the nitty-gritty
There are endless agreement structures out there, and there's no consistency as to how revenue is split as part of these arrangements
With that out of the way, let's take a look at these four kinds of agreements.
What are airline interline agreements?
Interline agreements are the most basic kinds of agreements you can have between airlines. An interline agreement is simply a commercial agreement between airlines to handle passengers when they're traveling on multiple airlines on the same itinerary. This allows passengers to check their bags through to their final destination, get boarding passes all way to their destination, potentially be rebooked on another airline in the event of irregular operations, etc.
This is a basic level of cooperation, so there are airlines that have interline agreements but don't otherwise have robust partnerships. For example, Etihad doesn't belong to a major global alliance, but has an interline agreement with dozens of airlines, ranging from American, to Emirates, to JetBlue, to United, to Qatar Airways.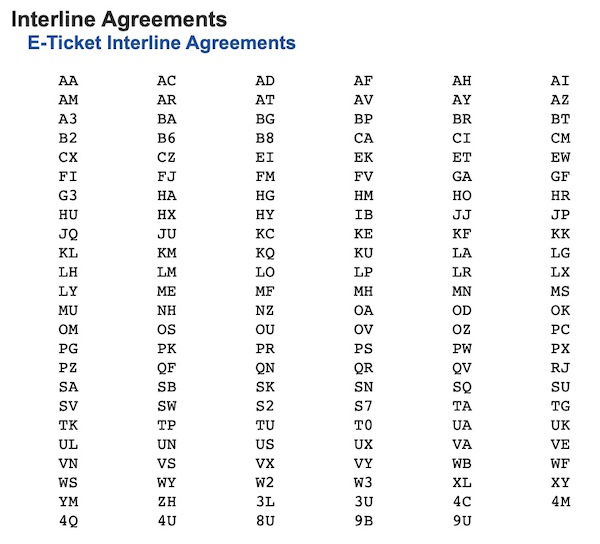 As you can see, this is a level of cooperation we even see between airlines that don't partner with one another, and that may not even be fond of one another.
It is worth noting that in some cases airlines specifically pull out of interline agreements. For example, many years ago Delta cut its interline agreement with American. Why? At least in part it's because Delta found that American was rebooking more passengers on Delta during irregular operations than the other way around, so the carrier no longer thought the arrangement was in its best interest.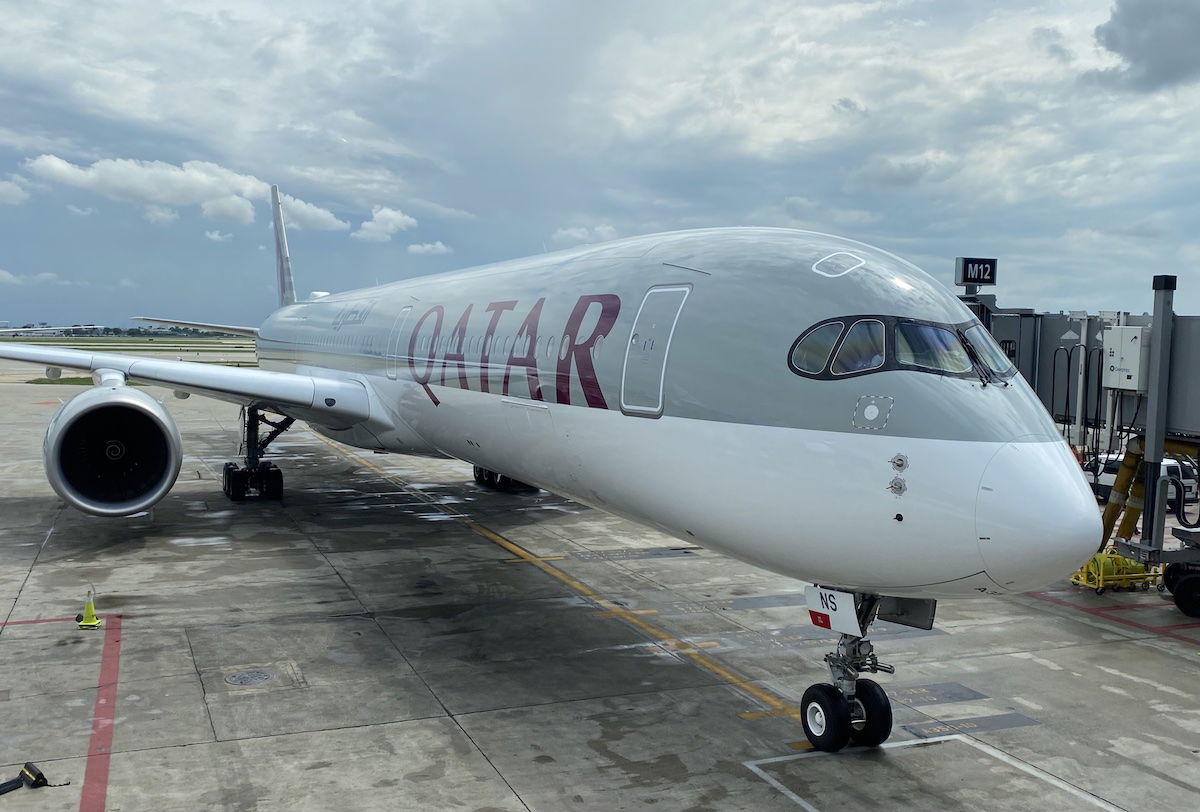 What are airline codeshare agreements?
A codeshare agreement is the next level of cooperation between airlines. This is when two airlines realize there's value in working together, and they decide they want to place their "codes" on one another's flights. Typically the main benefit of this is that it drums up business for the airlines that are in a codeshare agreement with one another.
Just to give an example, Alaska Airlines and Icelandair have a codeshare agreement. Icelandair flies to certain gateways in the United States, and then Alaska Airlines provides some of the "feed" for those flights in the form of codeshares.
For example, if you want to fly from Reykjavik to Los Angeles, Icelandair doesn't operate that route. However, Icelandair flies to Seattle, and then you can book a Seattle to Los Angeles flight on Alaska Airlines as an Icelandair codeshare.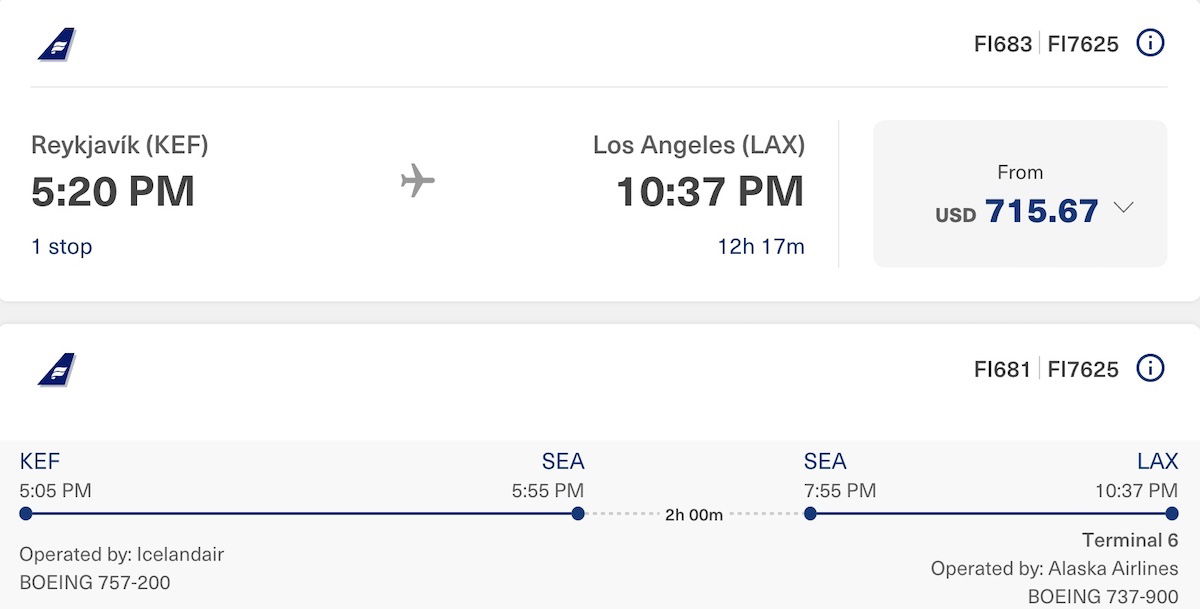 When you book a codeshare flight, you'll notice that the flight number is different. So if you booked through Icelandair, your Seattle to Los Angeles flight would also have an Icelandair flight number (in this case FI7625).
To be clear:
The Seattle to Los Angeles flight is just an ordinary Alaska Airlines service, but some passengers may be booked on partner airline flight numbers, as part of a codeshare
A particular flight could have five different "codeshare" flight numbers, as several airlines can use the same flight as a codeshare
With these codeshare agreements, generally neither airline is getting a huge cut for booking someone on the other airline. Most of the ticket revenue goes to the operating carrier, and often a small amount goes to the airline that sold the flight. However, the biggest advantage of this arrangement is to boost business for both airlines by increasing the number of flights that passengers have access to.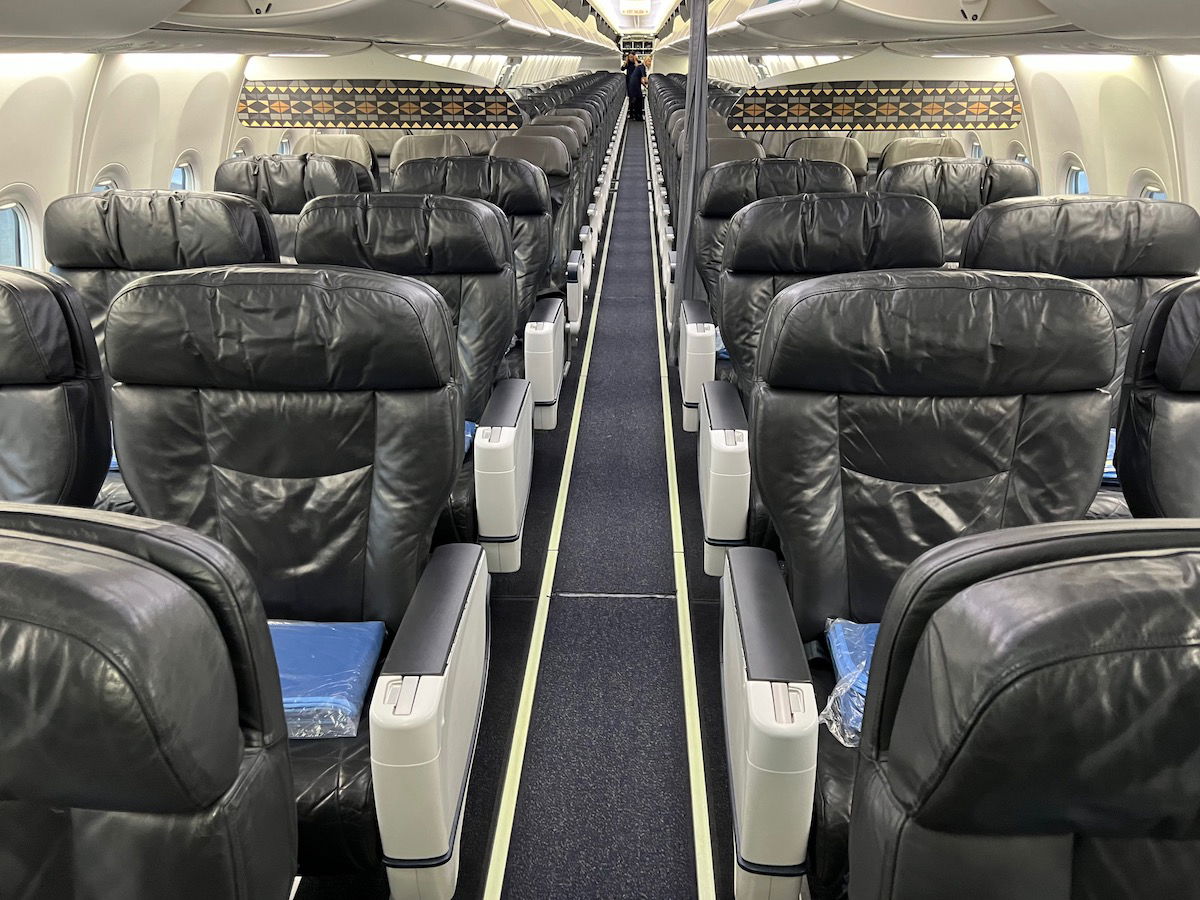 What are airline alliances?
The "big three" alliances — oneworld, SkyTeam, and Star Alliance — have only developed in the past 25 years, though in the meantime many major global carriers belong to one of them. The basic way that alliances work is as follows:
Airlines pay dues to belong to these global alliances, and have to agree to deliver certain benefits to passengers on a reciprocal basis
While many airlines belonging to alliances will also codeshare, as such that's not a requirement or a given
The main benefit for consumers is that they can expect consistent benefits across the alliance, especially with elite status, like priority check-in, priority boarding, mileage earning and redemption, etc.
Airlines have to reimburse one another when their members use certain benefits; this includes when you credit miles to the program of another airline, when you access lounges, etc.
I'd note that different airlines place different levels of emphasis on these alliances, even if they choose to belong to them. For example, Delta is a founding member of SkyTeam, but the airline is almost entirely focused on joint ventures rather than benefits from being part of an alliance.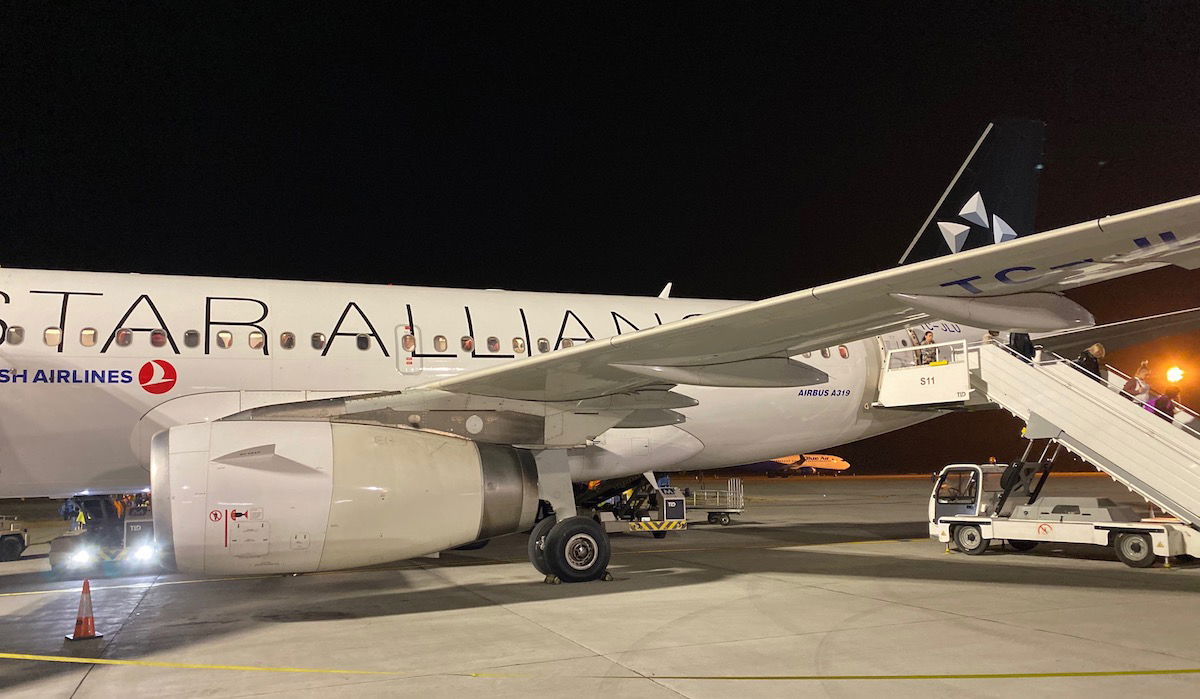 What are airline joint venture agreements?
If a codeshare agreement is like dating, then a joint venture is like getting married. A joint venture agreement is a massive business decision that typically requires extensive government approval. When airlines form a joint venture they coordinate pricing and schedules, and have a revenue sharing agreement.
Exactly how the revenue sharing works depends on the specific arrangement, but the idea is that two airlines are essentially acting as one under a joint venture.
Note that typically airlines form joint ventures between specific regions, which is why this is different than an outright merger. For example, American has a transatlantic joint venture with British Airways, Finnair, Iberia, and Aer Lingus, while the airline has a transpacific joint venture with Japan Airlines.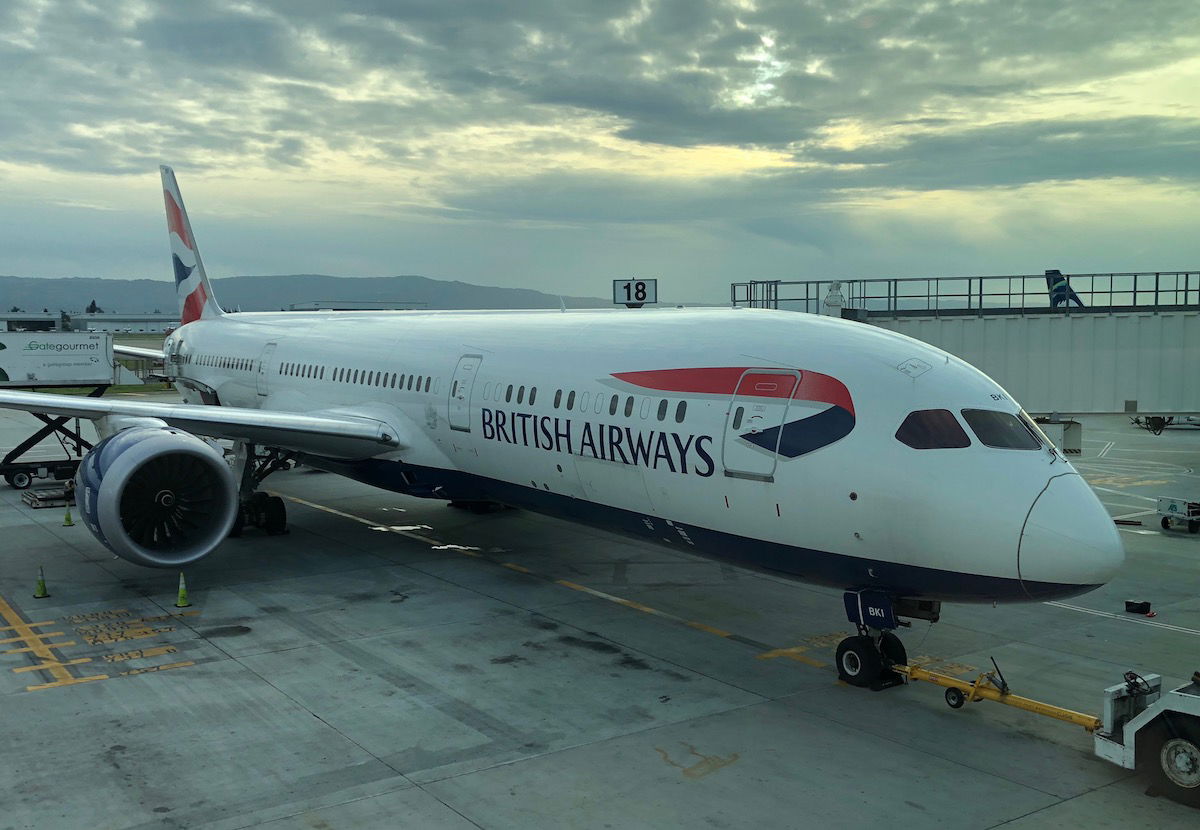 From the perspective of a consumer, a joint venture is both good and bad. The good news is that typically it gives you the most flight options in terms of schedules, since the airlines are operating as one. Airlines also often try to make the experience as consistent across brands as possible. The downside is that it's like a competitor being eliminated in the market, so it could lead to higher fares as it reduces competition.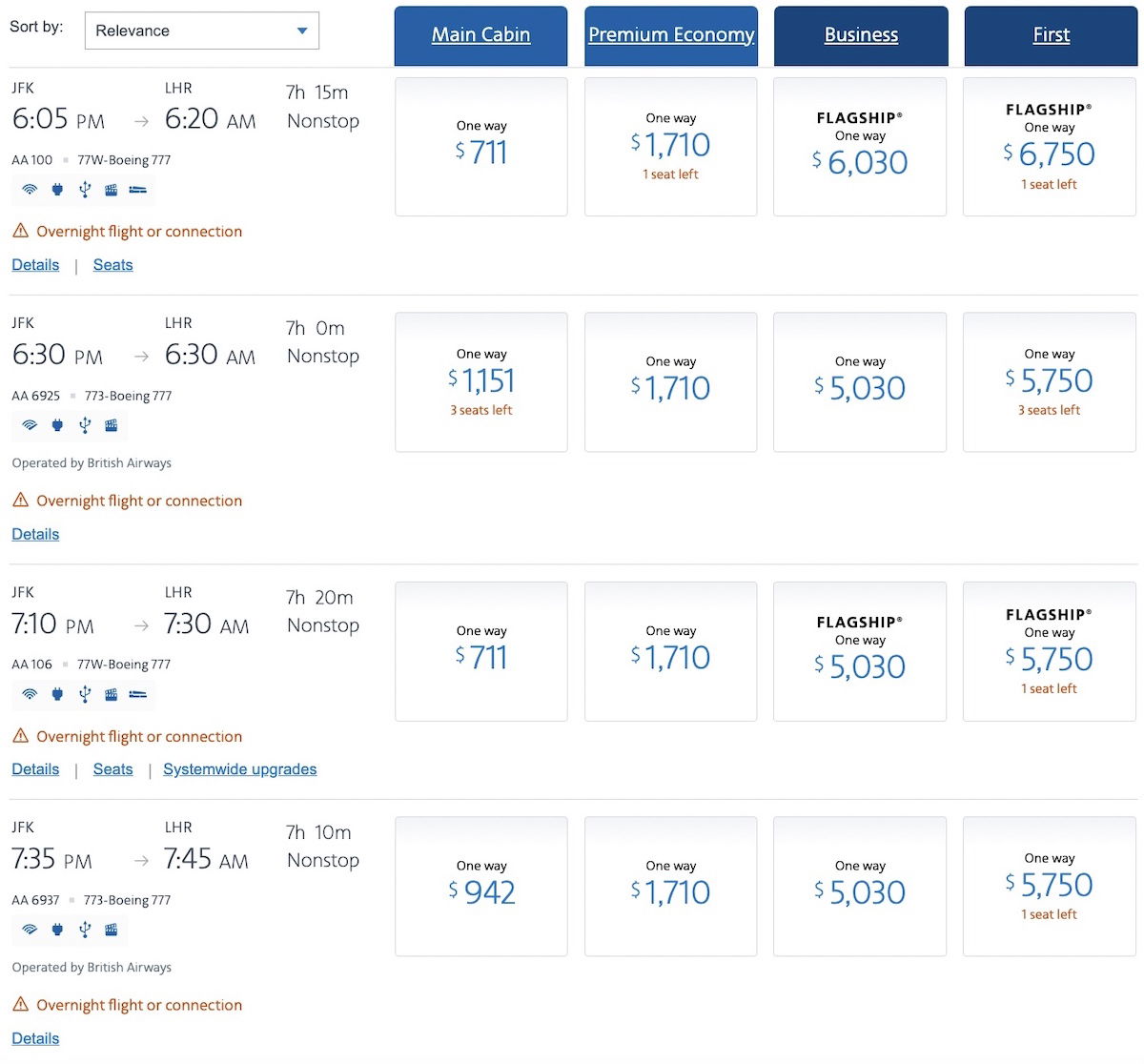 Bottom line
There are so many different types of agreements in the airline industry nowadays. While the exact terms vary with every partnership, I think the easiest way to sum it up is that an interline agreement is like a friendship, a codeshare agreement is like an engagement, a joint venture is like a marriage, and an alliance is like having a big family, with everyone sort of doing their own thing.
There's a lot more to all of this, but hopefully the above provides a pretty fair and basic summary.