---
The Lufthansa First Class Terminal is my wanna be home. As I mentioned a couple of weeks ago, my goal in life is to be the first citizen of the Lufthansa First Class Terminal using a crazy scheme I devised in my sleep.
I've reviewed the First Class Terminal several times before, including here, here, and here.
To me, the First Class Terminal is hands down the best lounge experience in the world… assuming you're originating in Frankfurt.
After a 20 minute cab ride from the InterContinental we pulled up to the First Class Terminal, where we were immediately welcomed by a personal assistant and porter. I handed the personal assistant our passports, and she escorted us straight through security.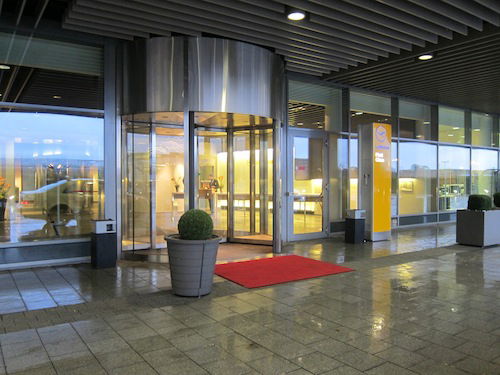 First Class Terminal entrance
Security in the First Class Terminal is a completely different experience than just about anywhere else. There's no wait, no need to show your boarding pass, and no need to deal with rude security staff. Instead it's just a few agents in suits that get you in and out in a matter of seconds. Less than 60 seconds after arriving at the First Class Terminal we had already cleared security and were comfortably seated in the lounge area.
The Terminal isn't as big as many people assume it is. There are a few seating areas nicely partitioned for privacy, a bar, a cigar lounge, a restaurant, shower/bath/nap rooms, and private workstations with sliding doors.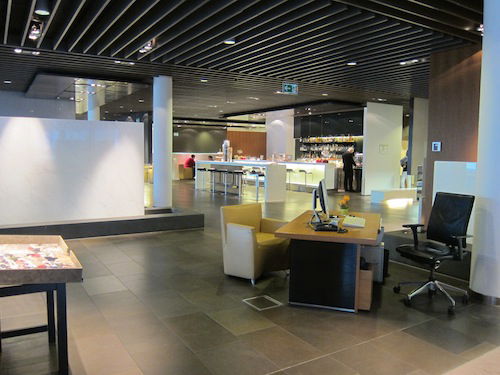 First Class Terminal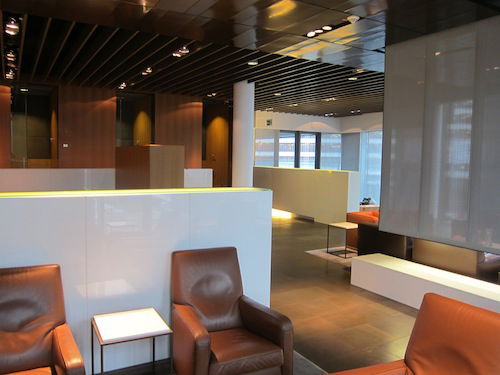 First Class Terminal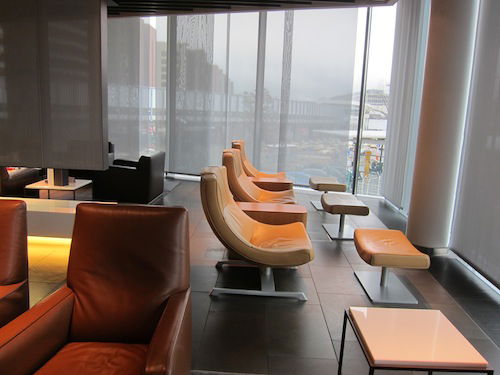 First Class Terminal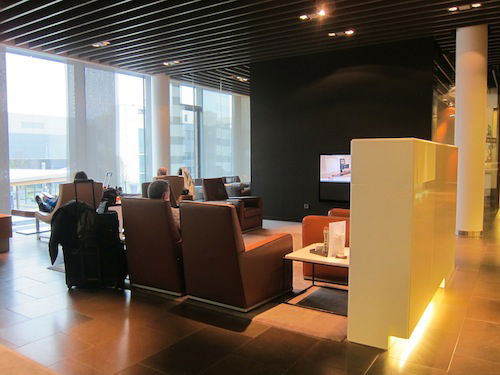 First Class Terminal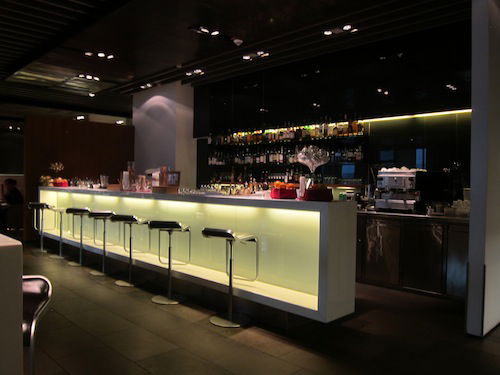 First Class Terminal bar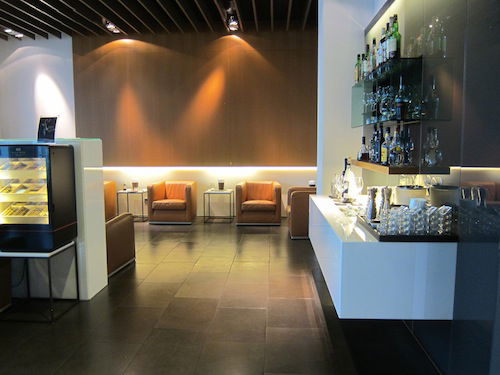 First Class Terminal cigar lounge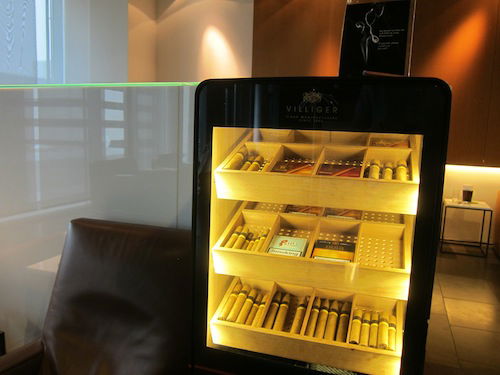 First Class Terminal cigars
Within moments of settling in I was approached by one of the waiters and offered a drink. I just requested a bottle of VOSS water, and headed over to the buffet to grab a pretzel. You've gotta love a lounge where you can choose the brand of water you want.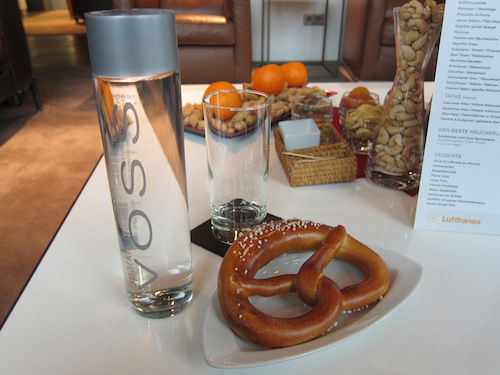 Ah, pretzel at last!
After catching up on work for a couple of hours we headed to the restaurant for lunch. Since Lufthansa lets you dine on demand in first class, I figured it made sense to have lunch on the ground (since the food is excellent), and lunch aboard a few hours after takeoff.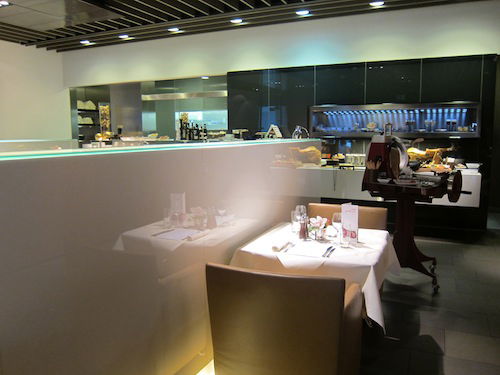 Restaurant
The restaurant has both a buffet and menu. I took small portions of several of the hot options, while my friend ordered the "Christmas goose."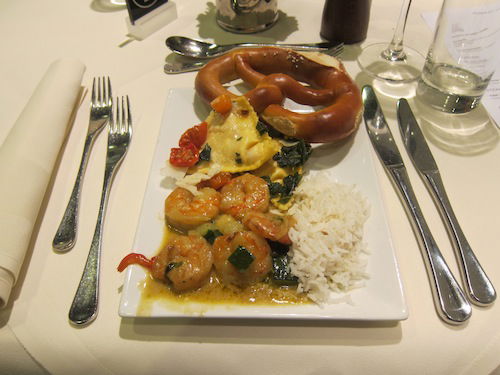 My lunch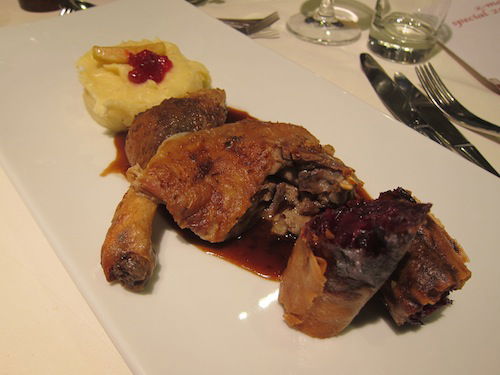 My friend's lunch
For dessert I had chocolate mousse.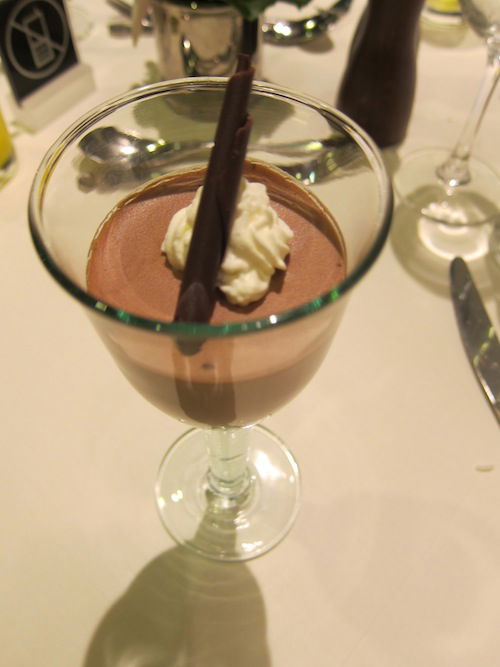 Dessert
While I didn't want to nap, I figured I'd grab a quick picture of the nap room after lunch.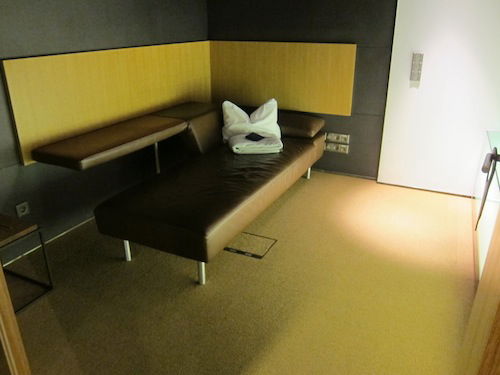 Nap room
At around 12:45PM our personal assistant advised us our flight was ready for boarding, so we took the elevator down one floor to the transfer level. There we had a quick immigration check, and were then driven to our plane in a Mercedes van with two other passengers on our flight. Often they'll drive you in a private Porsche Cayenne or Mercedes S500, but when multiple passengers are heading to the same flight from the First Class Terminal, they'll often just use a van instead.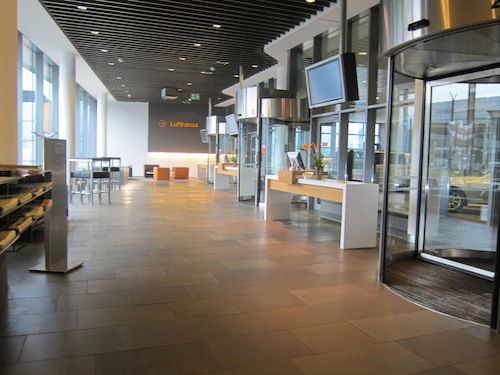 Transfer area
Our departure gate was pretty far away, which was awesome (it's rare that I can say this with a straight face). It was a busy time at Frankfurt Airport, and we got to drive under the tails of many "heavies."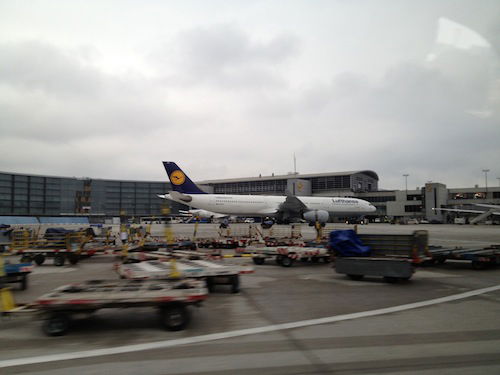 Tarmac view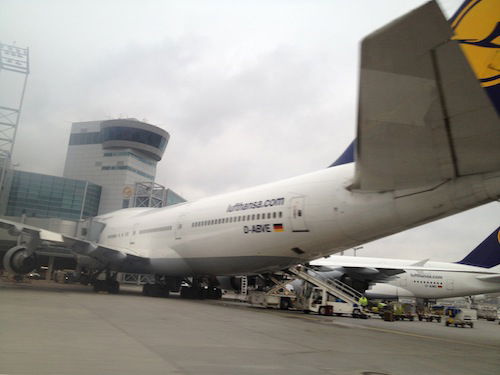 Tarmac view
After a maybe five minute ride we pulled up to our Airbus 380. Secretly this is what I was most looking forward to on the trip. Being driven to a 747 is cool enough, but parking next to an Airbus 380 is awesome.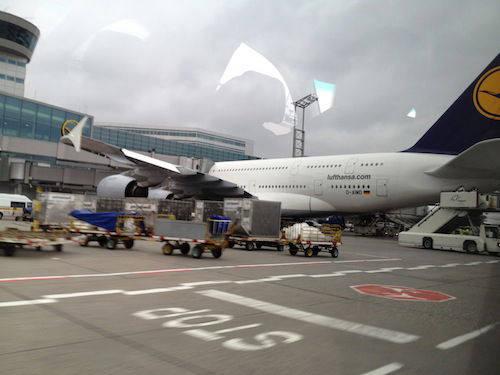 Our Airbus 380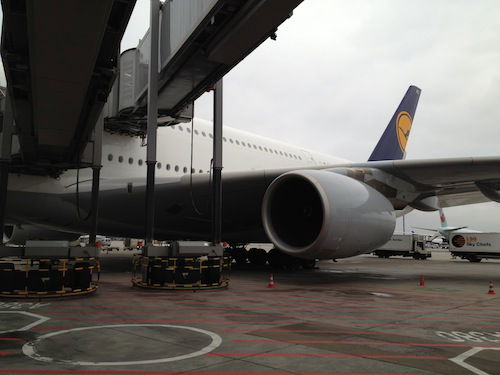 She's a beauty… kinda!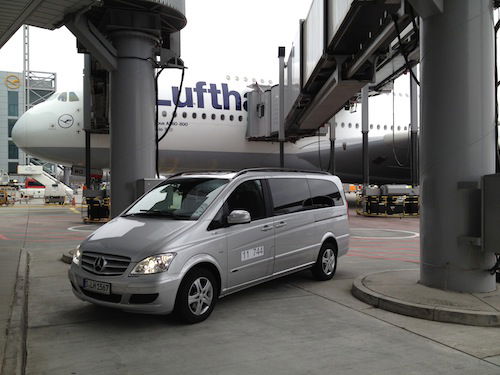 Would be sexier if it were the S500 or Cayenne, eh?
Our driver escorted us to the elevator, which we took up to the second floor jet bridge. He brought us all the way to the cabin, where he introduced us to the purser.