---
The shuttle to the Westin runs from Dulles Airport at 15 and 45 minutes after the hour, so we had about a 20 minute wait for the shuttle. The shuttle bus was populated mostly by overpaid employees of a low cost carrier that shall remain nameless (I think there's only one airline in this country where you can make six figures as a flight attendant), and it was kind of funny because the first officer was met at the hotel by his family, as he lived only 30 minutes away.
Check-in was located to the left of the entrance, and we were promptly helped. Upon asking we were upgraded to an accessible suite, which was the only type of suite they had available. While I selected 500 Starpoints as the Platinum amenity I was also offered vouchers for the breakfast buffet, which seems generous.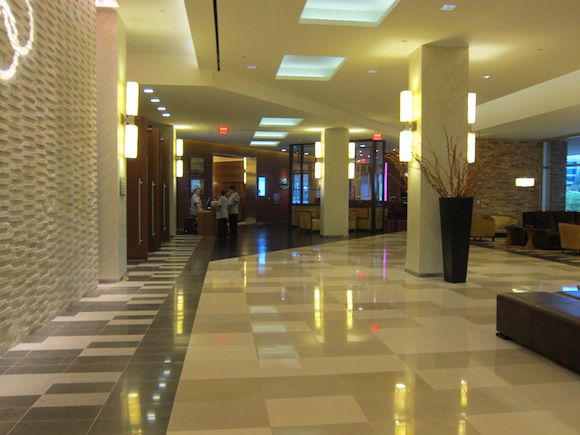 Lobby
The suite was located on the second floor not far from the elevators.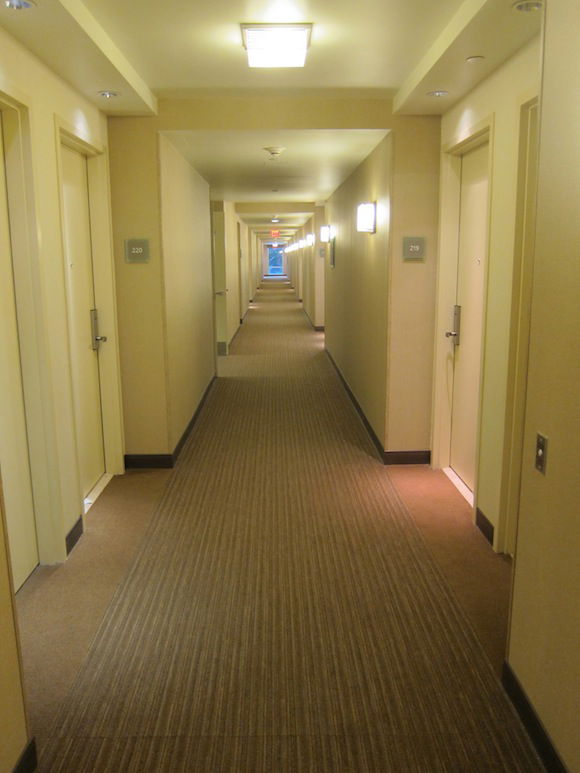 Hallway
Through the entrance was the living room, consisting of a couch and a couple of chairs.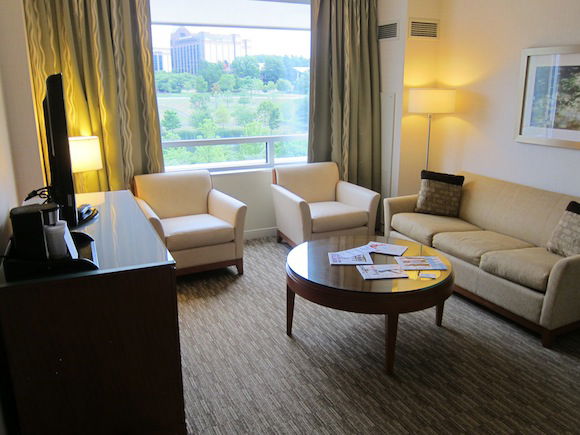 Living room
The bathroom was also right by the entrance and not connected to the bedroom. I suspect this is because it's an accessible room, though it's always a bit odd to not have the bedroom connected to the bathroom.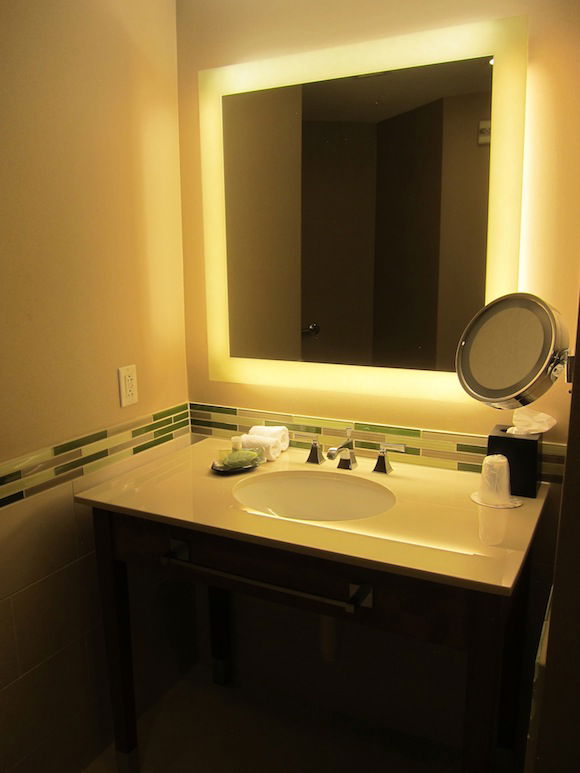 Sink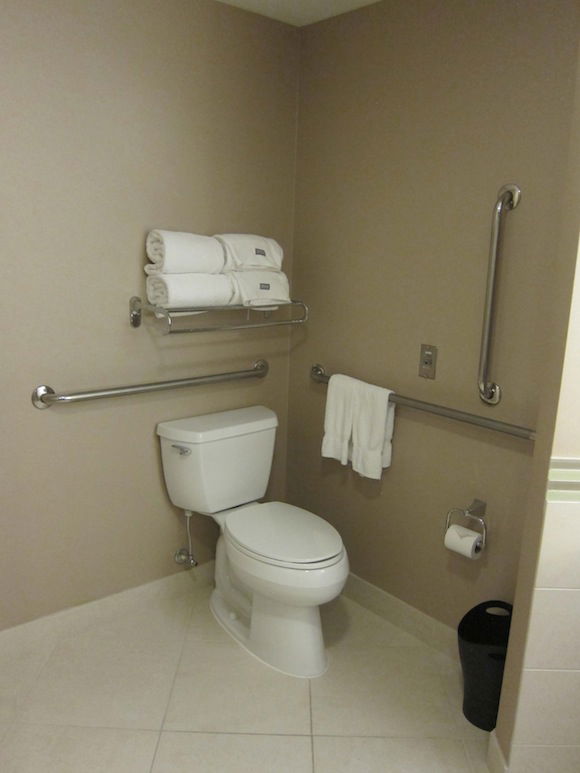 Toilet
The bathroom featured both a shower tub and a separate shower.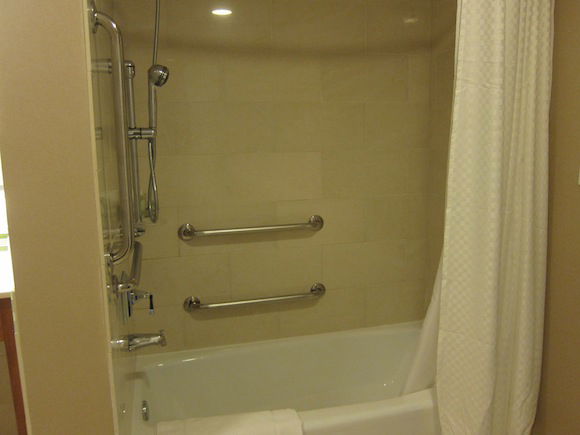 Shower tub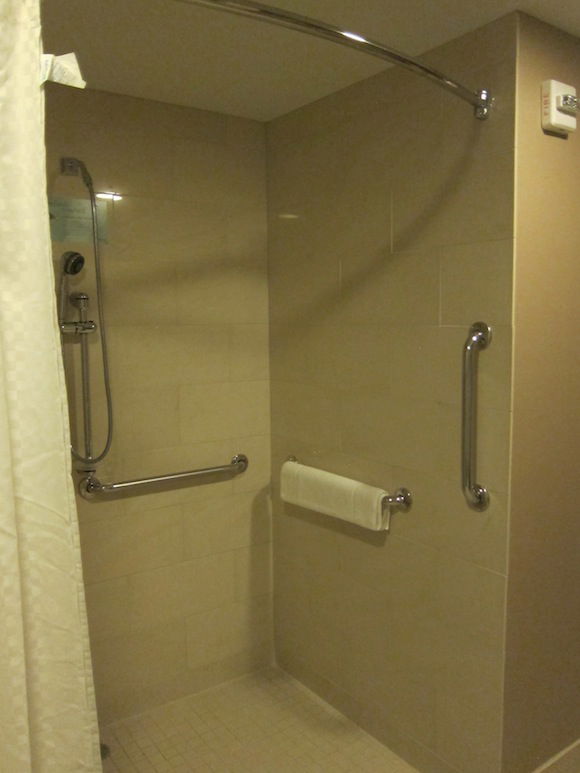 Shower
Connected to the living room was the bedroom, which featured a king sized Heavenly Bed, desk, and chair with ottoman.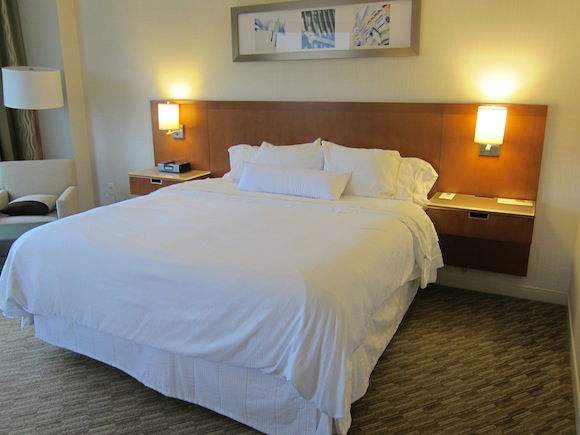 Bedroom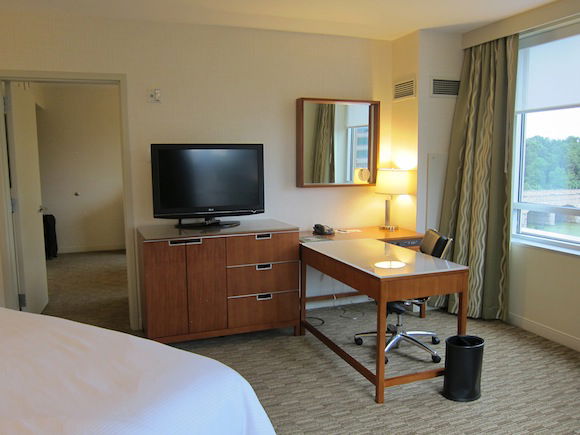 Desk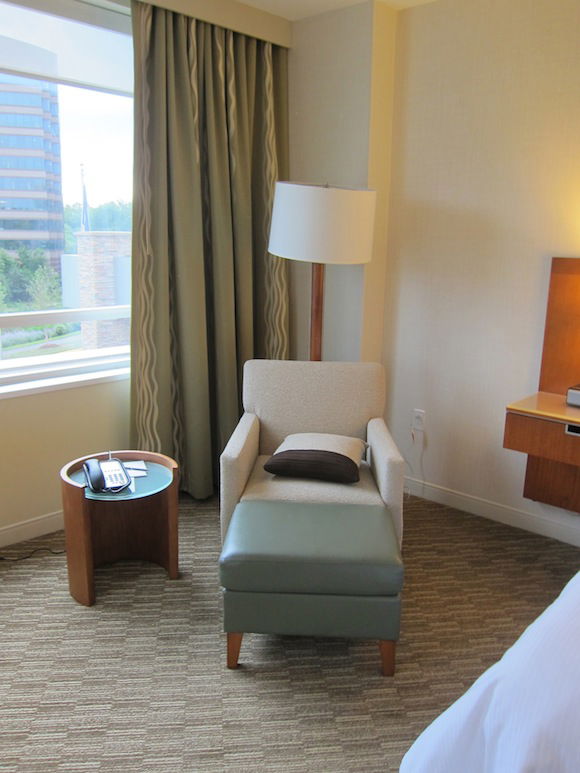 Chair with ottoman
The room featured views of the nearby office park.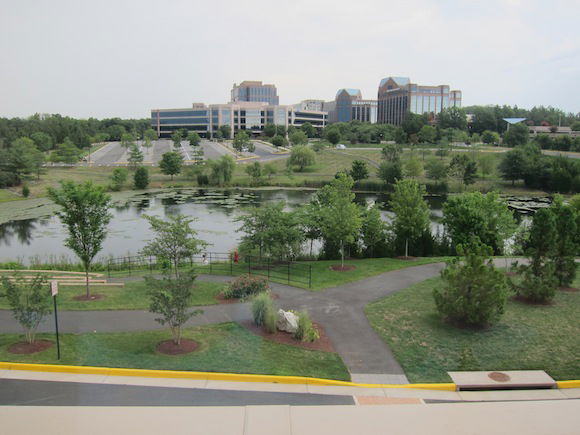 Office park
The hotel also has a decent gym and indoor pool on the second floor, though I didn't have a chance to use either of them.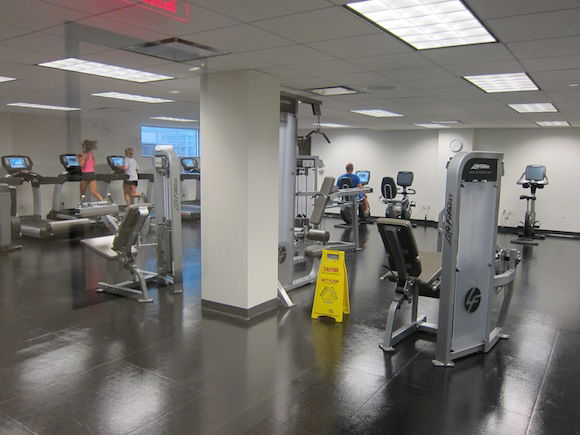 Gym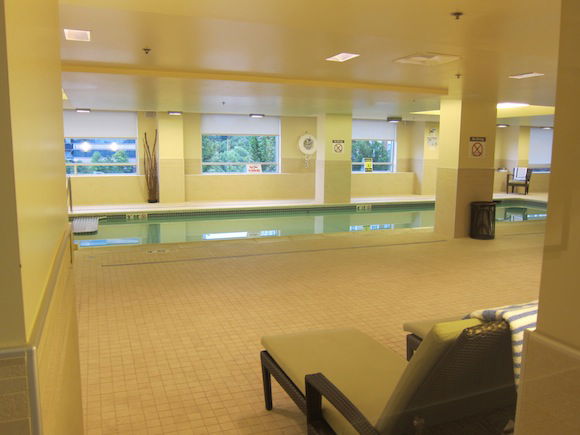 Pool
The hotel's restaurant, Padella, serves breakfast daily from 6:30AM till 11AM. I've never been the only person in such a big restaurant, though it was completely deserted the entire time I was there.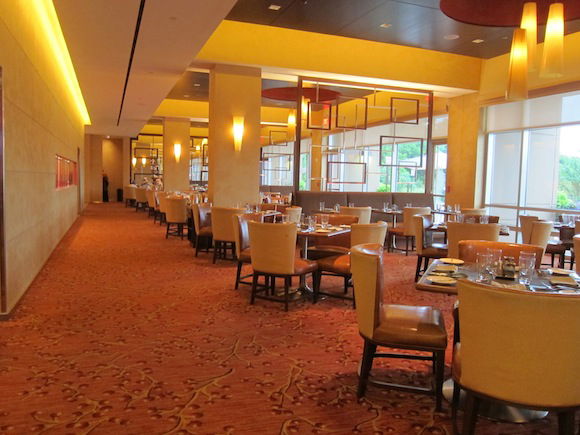 Padella Restaurant
The breakfast spread was actually great, and included pastries, fresh fruit, lox and bagels, and several hot options. Unfortunately despite the fact that I was the only guest and that there were three waiters, they couldn't be bothered to remove my plates or offer me something to drink.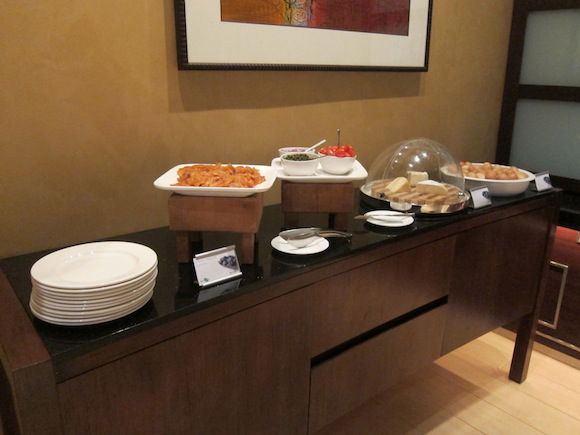 Buffet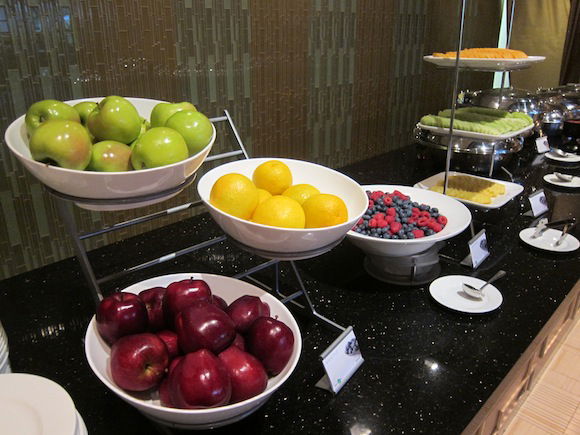 Buffet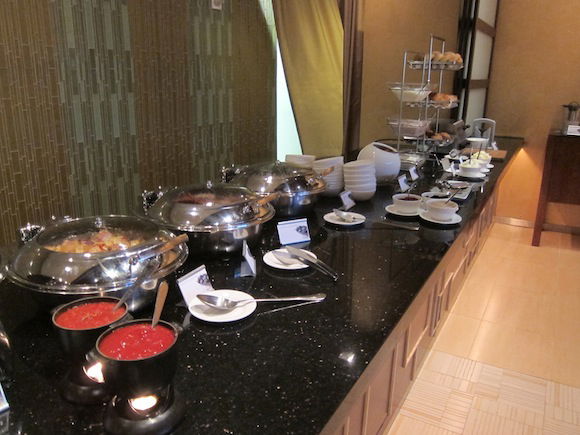 Buffet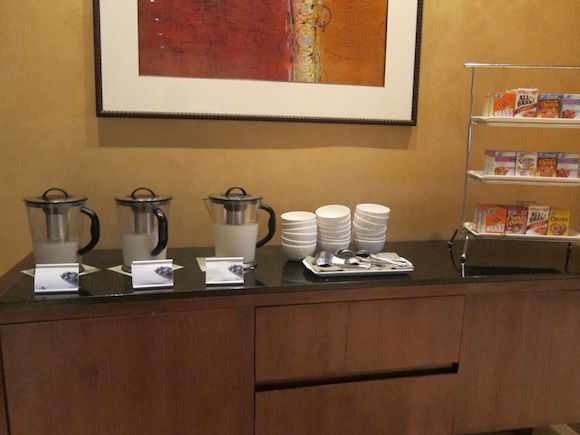 Buffet
Anyway, on the whole the Westin was a perfectly nice airport hotel. I certainly appreciated the suite upgrade, breakfast vouchers, and Heavenly Bed, and wouldn't hesitate to return if I were overnighting at Dulles Airport.