---
I shared many of the details of my Moscow transit in my previous post entitled "The Amazing Race, Moscow Shower Edition." But that won't stop me from making another, more details post about our transit.
Let me start by saying that I saw more mullets and daisy dukes (fortunately not on the same person… for the most part) in my 75 minutes in Moscow than I've seen in the rest of my 22 years combined. Wow…
With that out of the way, I was desperate for a shower before my connection, so high tailed it towards the lounge. I wasn't actually sure if there were showers, as I've seen mixed reports. Many threads I've read discussing the lounge suggest there's not a lounge, while the Singapore Airlines website does say there are showers.

Well, I should really say they list there being a shower. But they list that for all lounges with showers, so I didn't think too much of it.
Anyway, we were first off the plane and followed the signs for connections. As we exited the plane we were handed a transit card, which was given to all passengers connecting to Singapore.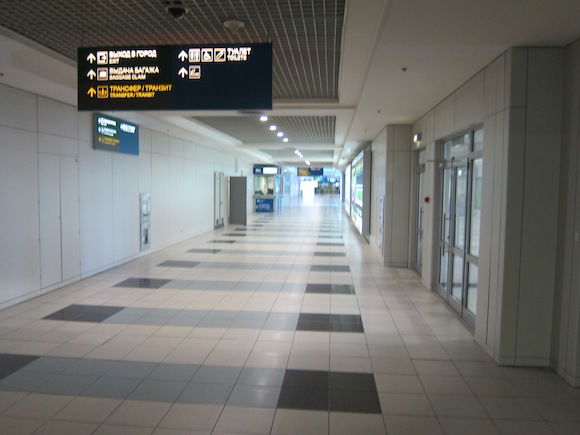 In transit
I'm usually good about transiting airports, though Moscow Airport was one of the more confusing ones I've transited. There were several boarding pass and passport checks, and they all seemed so "unofficial." I say that in the sense that you didn't join a queue and wait for an agent, but instead as you walked through the terminal you would be stopped and asked to show your passport, boarding pass, transit card, etc.
Fortunately security was really quick and superficial, and we were through in a matter of seconds.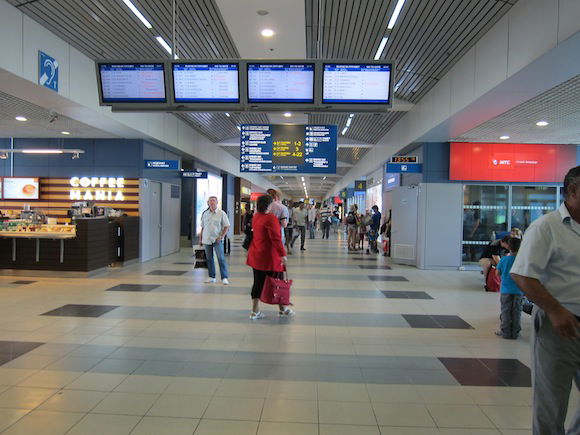 Terminal
The International Business Lounge that Singapore Airlines uses is located a level above the terminal near a food court, so really isn't especially convenient.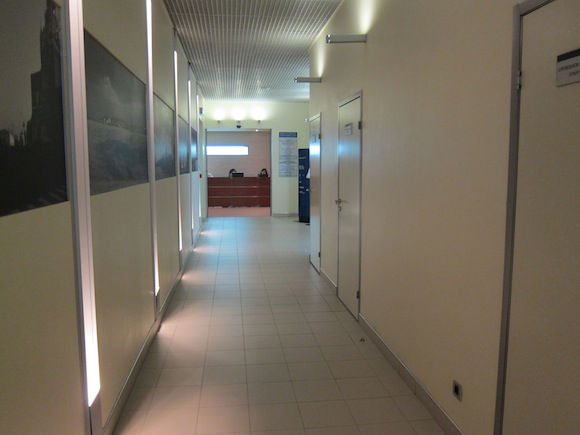 Lounge entrance
We were the first in the lounge from the Singapore flight and asked the agent if we could get a shower. She handed us both towels and small amenity kits. The guy behind us in line asked for a shower. She handed him a towel and amenity kit. Same for the lady behind him. I found it odd, because usually you get a key to a specific room, though the agent didn't actually indicate which showers we could use.
As it turns out the Singapore website was a bit too accurate, and there was in fact just one shower. And it was also probably the worst airport shower I've ever seen (not that it was awful or dirty by any means, it just wasn't "luxurious" as is usually the case in international premium cabin lounges). Despite that, it was one of the most refreshing showers I've ever taken. I'm not sure if it was all mental and it was because I wasn't expecting to be able to shower, but it was great.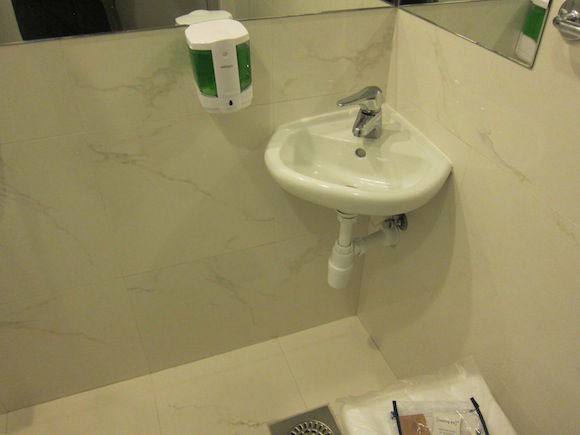 Shower room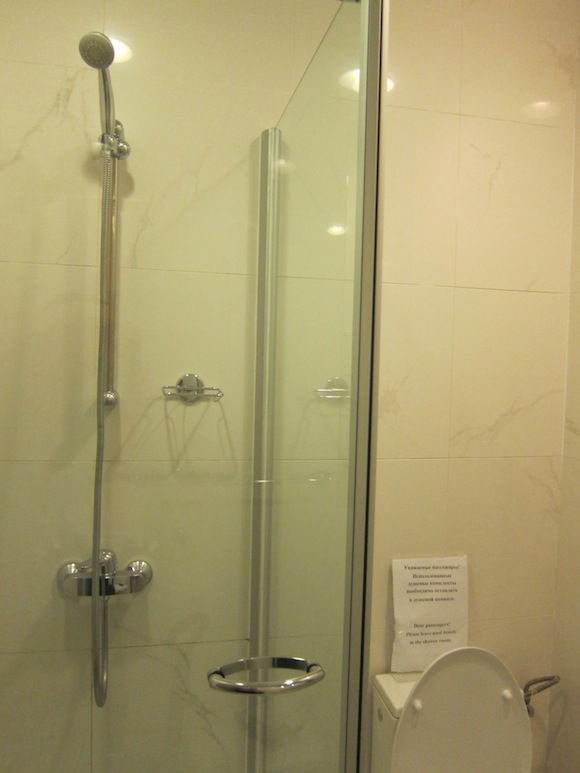 Shower room
After the quick shower I powered up my laptop and connected to the reasonably fast Wi-Fi. The lounge itself is quite spacious and wasn't overcrowded, perfect for a quick transit stop.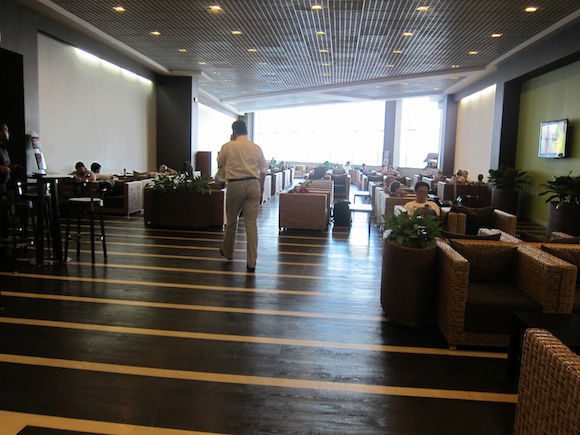 Lounge

Lounge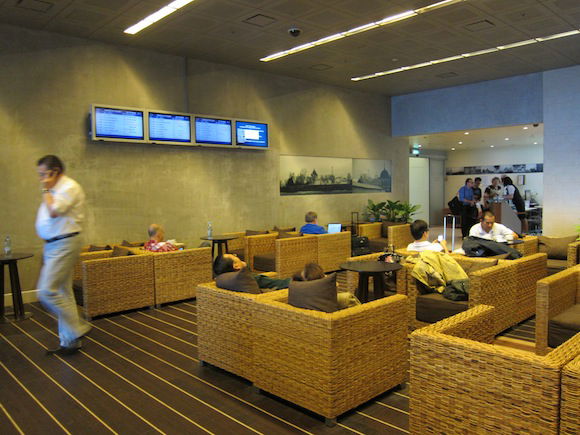 Lounge
The food and drink selection was also quite nice for a transit lounge, with several hot and cold options as well as self serve booze. I wasn't hungry in the slightest, so just snapped a couple of pictures.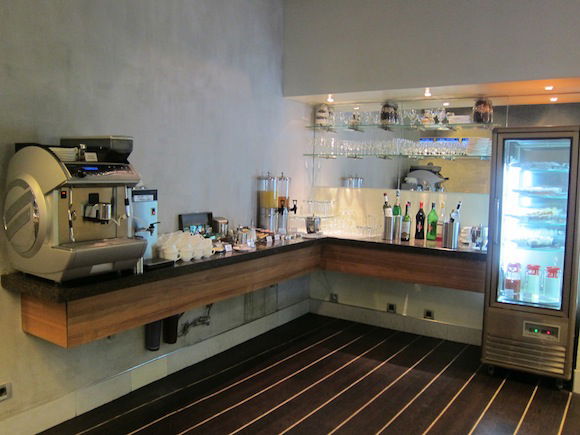 Lounge drink selection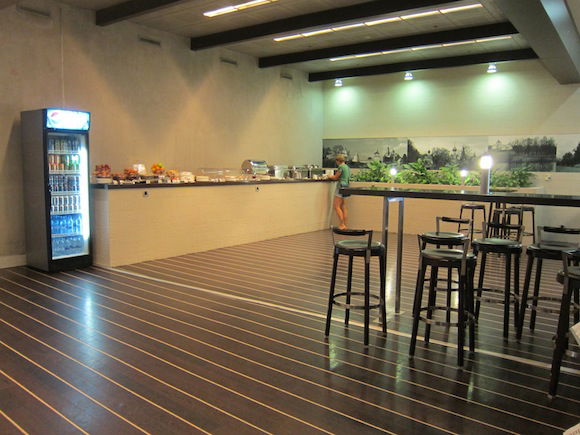 Lounge buffet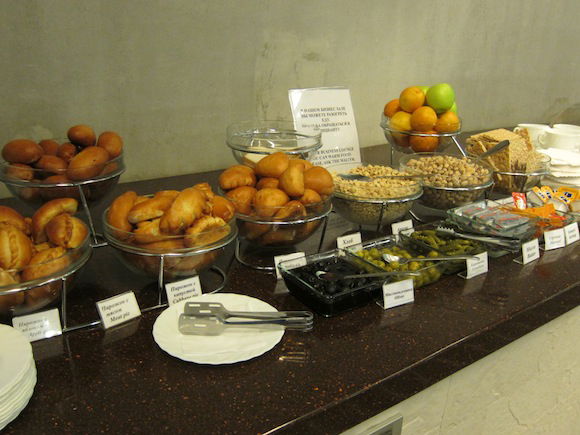 Lounge buffet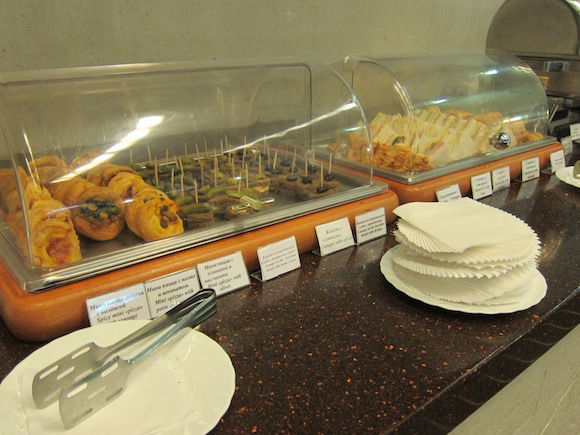 Lounge buffet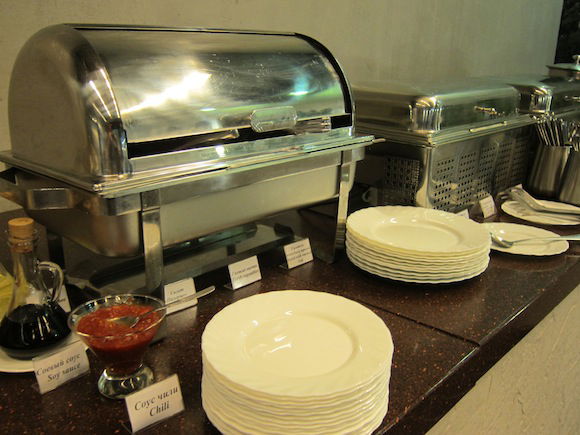 Lounge buffet
After catching up on the "world" (via my computer) for about 20 minutes we decided to head to the gate, since I was excited to see Janesis aboard. The gate is maybe a five minute walk from the lounge.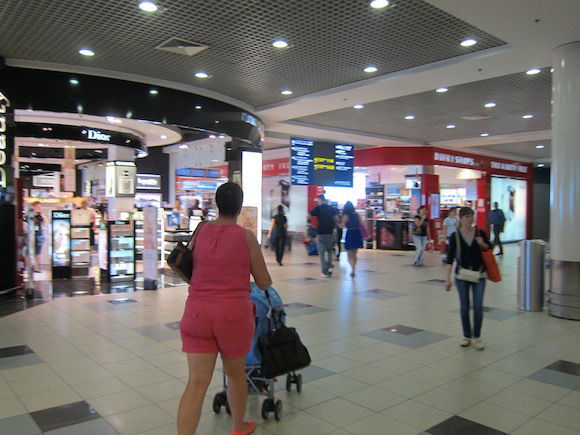 Terminal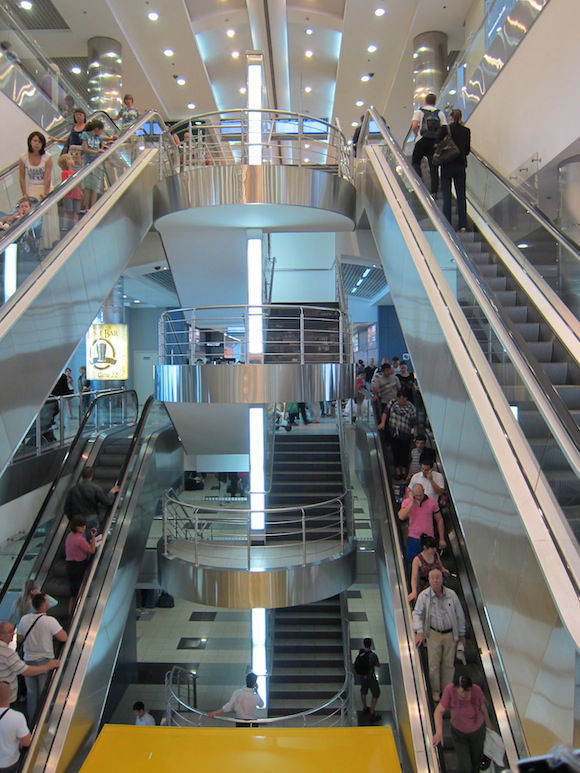 Terminal
Unfortunately by the time we got to the gate the flight attendants hadn't even boarded, so it would be another ~20 minutes till boarding was underway.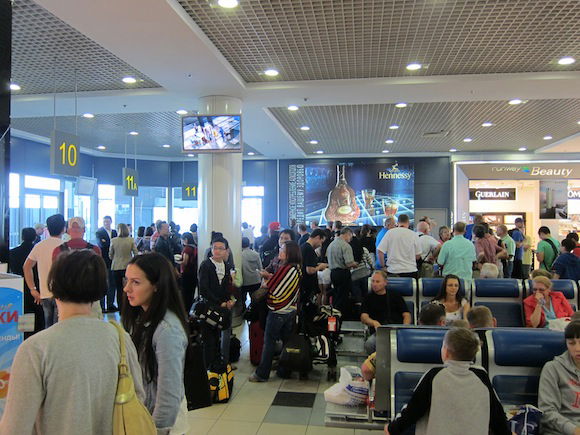 Gate
We decided to check out the Lufthansa lounge, which is located right by the gate, given that it had a Star Alliance logo. As a Star Gold and a Star Alliance first class passenger you're entitled to use a Lufthansa Business Lounge, though apparently not in Moscow — "you vill leave now!" Apparently all the lounges in Moscow are owned by the airport and not the airlines, so usual alliance policies don't apply. I guess that would explain why Austrian, Lufthansa, and Swiss all had separate lounges.
Boarding was eventually called though it was rather chaotic, since just about everyone tried to shove themselves towards the very front of the line.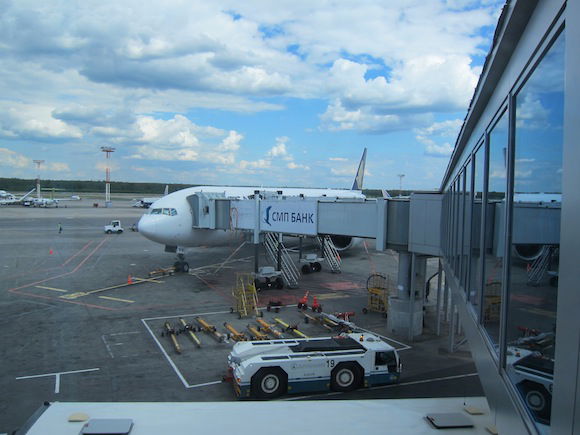 Our bird to Singapore
And this is where the fun really begins…