---
Last summer I stayed at the InterContinental Berchtesgaden for the first time, and fell in love not only with the hotel, but also with the town of Berchtesgaden and the surrounding scenery and towns. I suggest checking out my previous review of the InterContinental Berchtesgaden and recap of Berchtesgaden, as it's much more detailed than this one will be.
It's always nice to return to one of your favorite places in the world and find that absolutely nothing changed. Check-in was quick and we were upgraded to the same type of Penthouse Suite as last time (our rate was roughly 200 Euros per night). We were staying for four nights.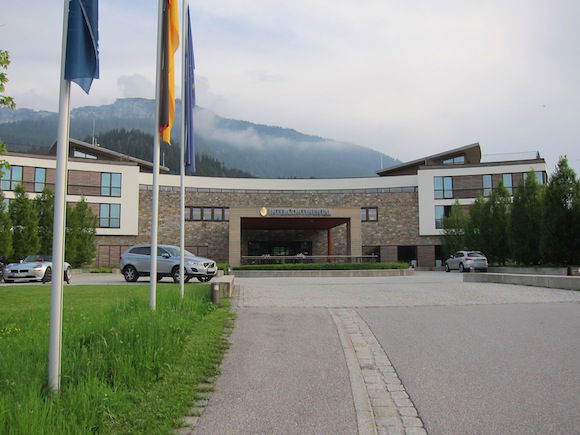 Hotel exterior
The Penthouse Suite is a two level suite. On the first level is a desk, sitting area, balcony, and bathroom.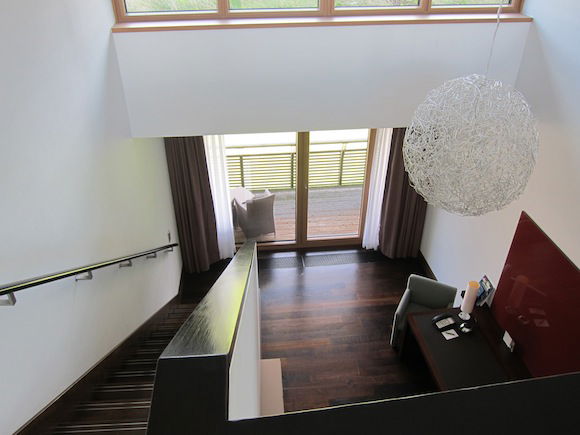 Looking towards the first floor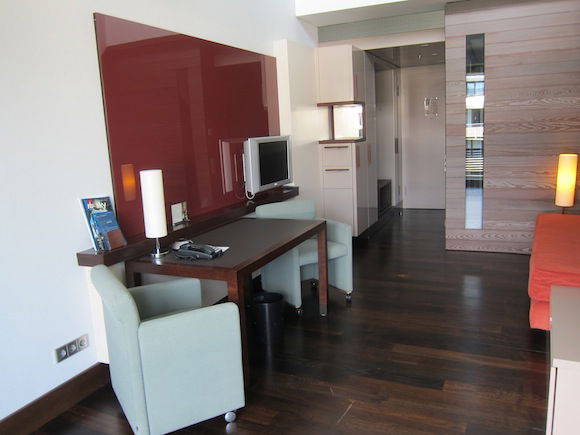 First floor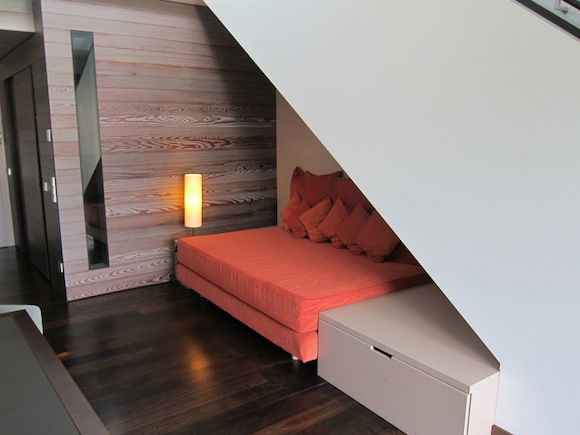 First floor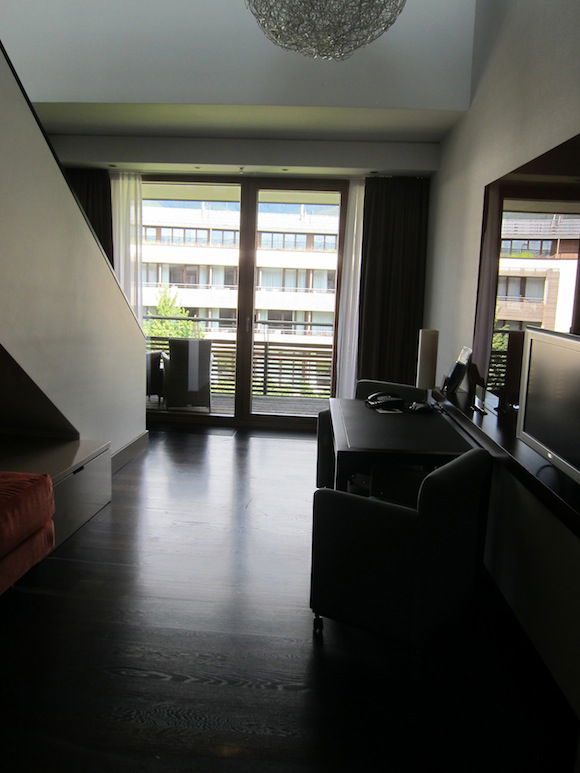 First floor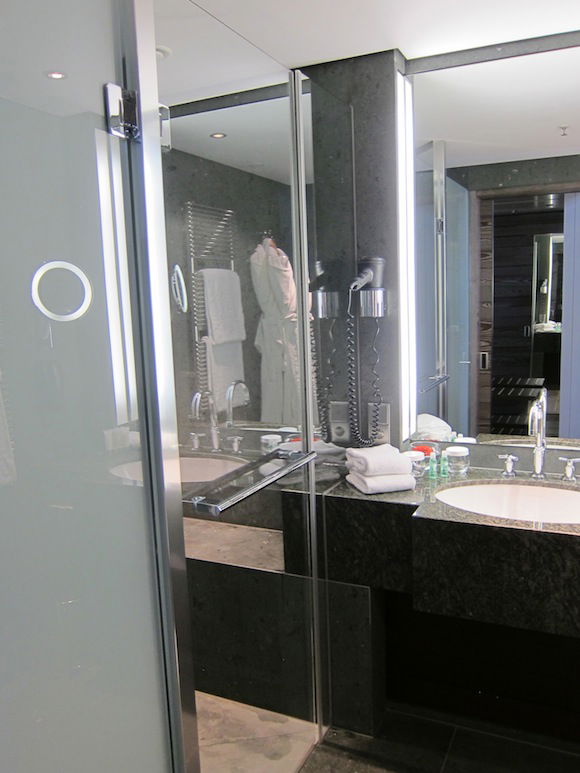 Bathroom on first floor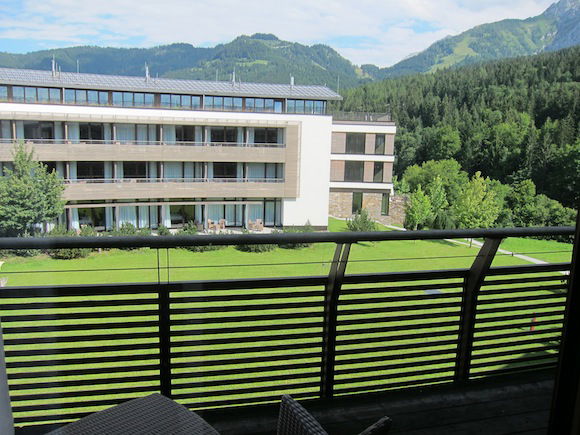 View from the balcony
On the second floor is the living room and bedroom, featuring floor to ceiling windows.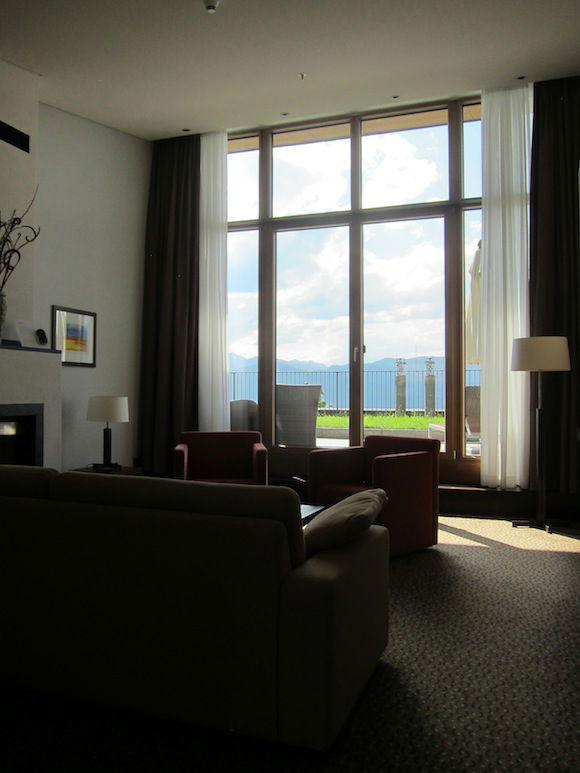 Living room
The welcome amenity was also in the living room, consisting of a bottle of wine and some snacks.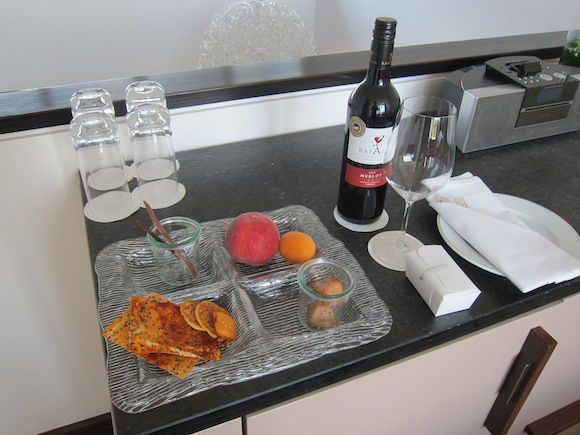 Welcome amenity
The bedroom also features floor to ceiling windows.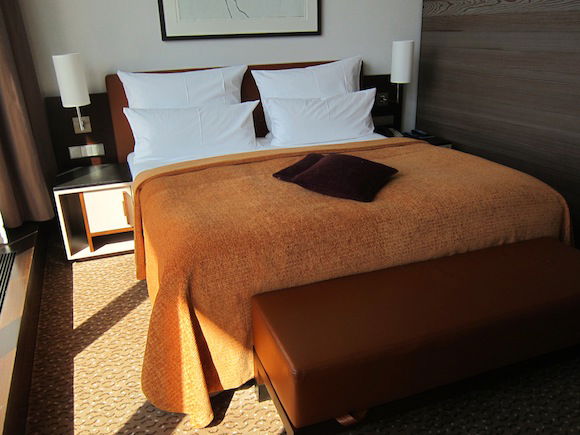 Bedroom
The master bathroom is huge, though oddly it features big windows as well, which face the interior of the hotel, so it really makes sense to lower the shades before going in there.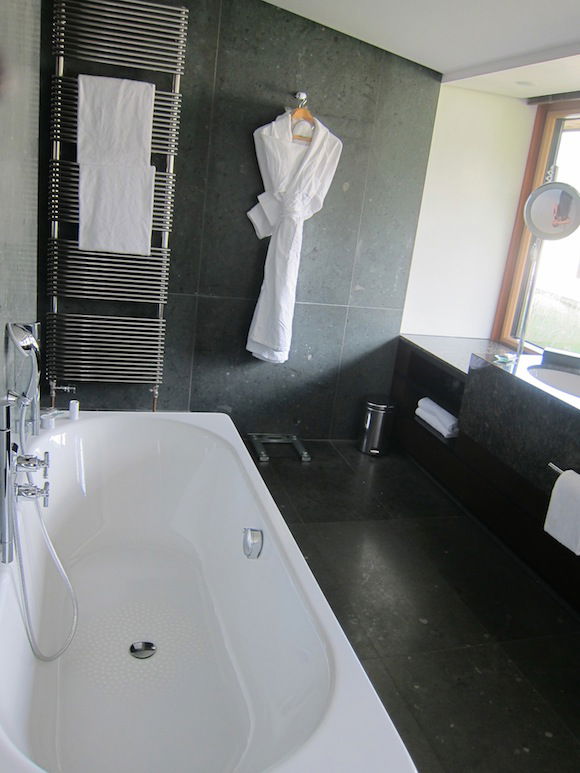 Bathroom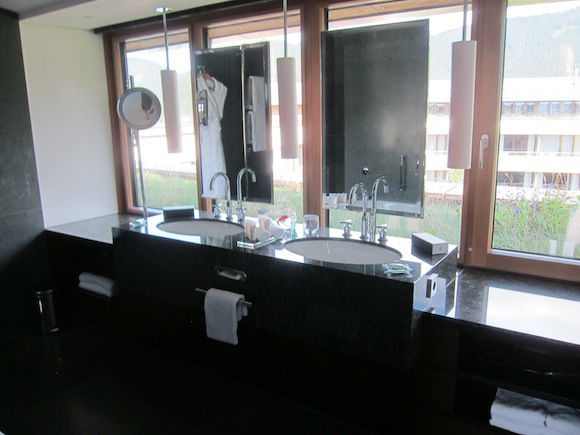 Bathroom
The unique thing about the second floor balcony is that it's really a shared space for all the Penthouse Suites, as there's no partition between the rooms. Instead you just have a huge open space with views of the surrounding areas.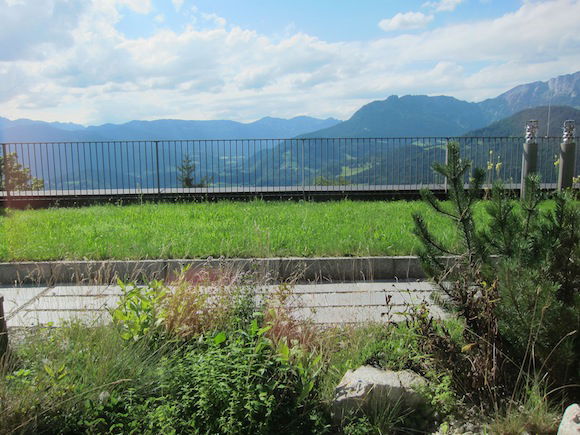 Second floor balcony
That's all I'll say about the hotel, because I think I did it justice in my last review. Suffice to say the service is incredible, the rooms beautiful, and location amazing.
Berchtesgaden is one of my four favorite places on earth, and probably my favorite place to relax. You know those "fresh scent" air fresheners? Well, that's what the entire area smells like.
The town of Berchtesgaden itself is beautiful, not only in terms of scenery, but it just has such a quaint "small town" feel. There's a huge pedestrian zone with all kinds of restaurants, shops, etc., where we ate most days. My parents are both from small towns in Germany, so it quite feels like home to me.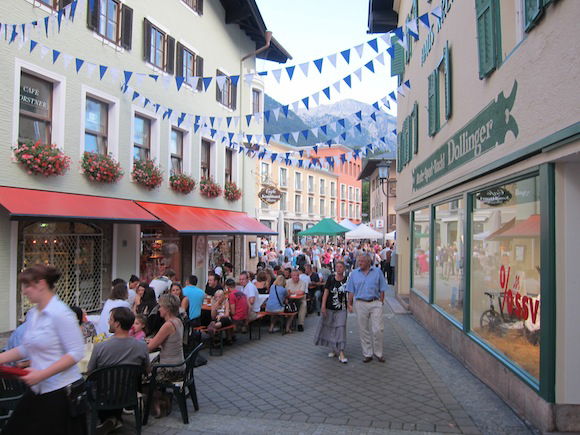 Berchtesgaden
In addition to the town there are so many "active" things to do within 15-20 minutes. One of the most amazing things had to be a gondola ride on the "Jennberbahn," which boasts amazing views of the entire Koenigssee region. I think the pictures below speak for themselves.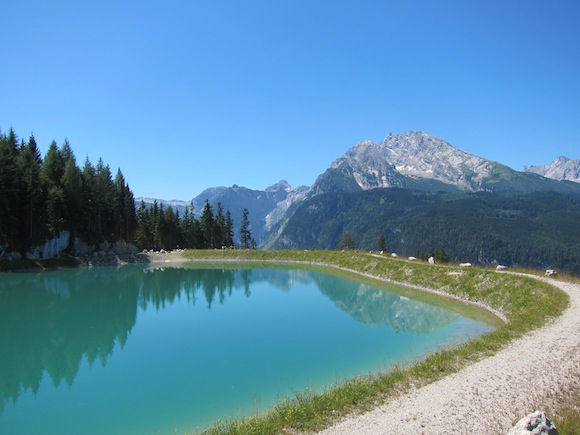 View from Jennerbahn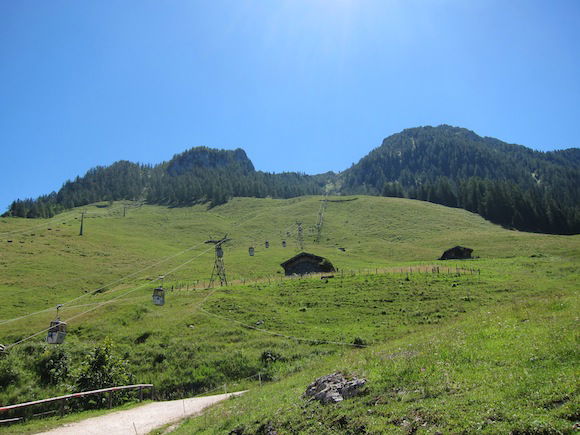 View from Jennerbahn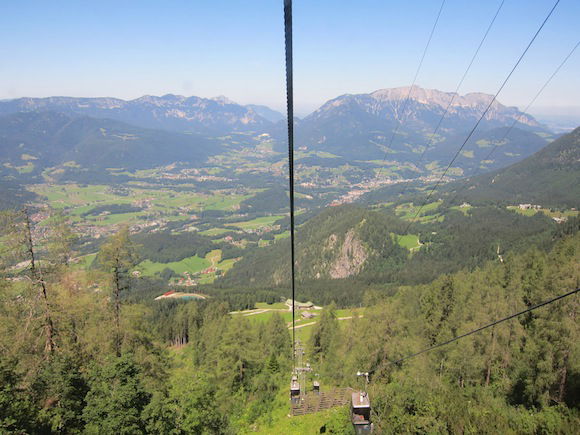 View from Jennerbahn
At the last stop you can hike up to the top of the mountain, which boasts even more amazing views.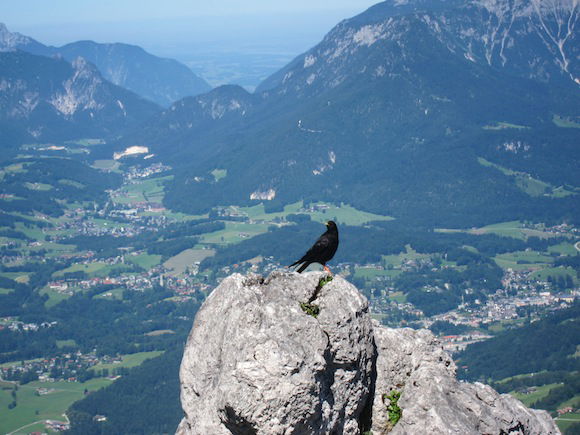 View of Koenigssee region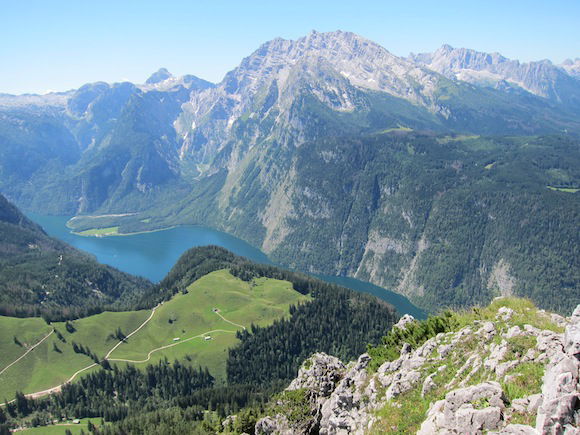 View of Koenigssee region
Another awesome thing I hadn't done last time was a tour of the Salt Mine, which is about 10 minutes from Berchtesgaden. Unfortunately photography isn't allowed in the salt mine, though below is a picture of the "train" you ride to get to the center of it. While it's a bit "Harry Potter" themed to the extent it feels like more of an amusement park ride than actual tour, it was pretty spectacular nonetheless. Lines were really long, though, given that we went on the day it was raining, along with everyone else in Berchtesgaden, it seemed.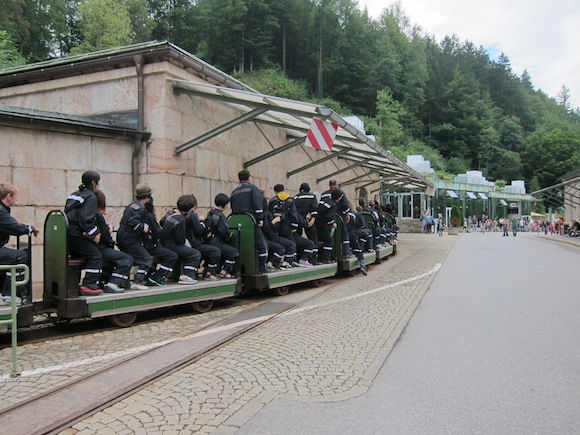 Salt mine tour
Anyway, like last time, let me highly recommend a visit to Berchtesgaden if you have the chance. It's only about 90 minutes by car (or a little longer by train) from Munich, and only about 30 minutes from Salzburg. No matter what you're looking for (short of a big city feel), Berchtesgaden has it. Berchtesgaden is such a beautiful town, and there are so many other beautiful towns around it. Then you have hiking, kayaking, salt mine tours, etc. And it's a good thing they have all those active things, since I was drinking Fanta and eating pretzels as if there was no tomorrow.
I'll leave it at that, though if anyone has any questions about Berchtesgaden, by all means let me know!