Hello from Seattle! I'm visiting some friends in my former hometown, which is a welcome relief from the past week.
I managed to catch a cold on my last trip (which is highly unusual for me), and have spent the past week laying on my mother's sofa with a box of tissues, and writing trip reports like it's my job. 😉
---
Featured Stories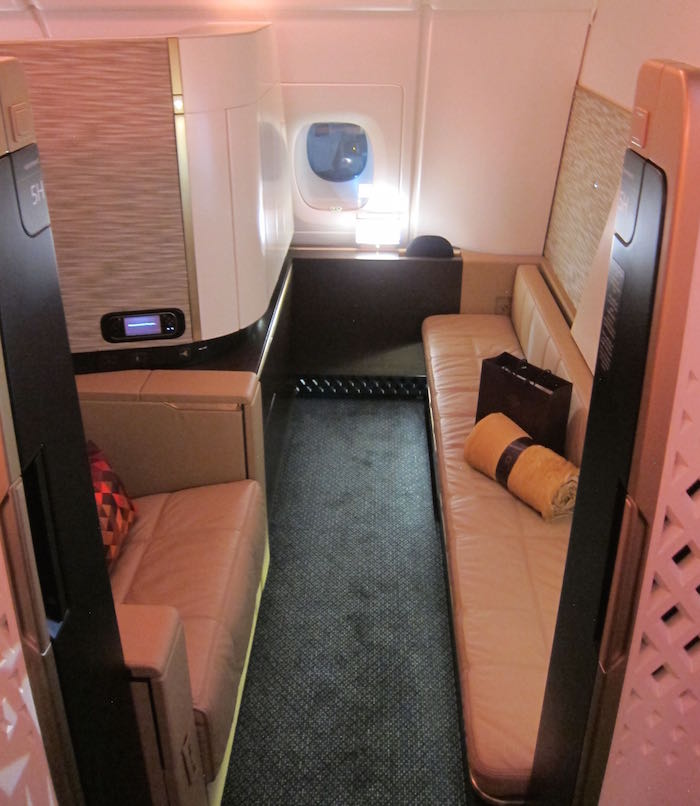 I sketched out my initial thoughts on the Etihad Apartments after experiencing the inaugural flight last December. This is the full review, including the service (which sadly left a bit to be desired).
---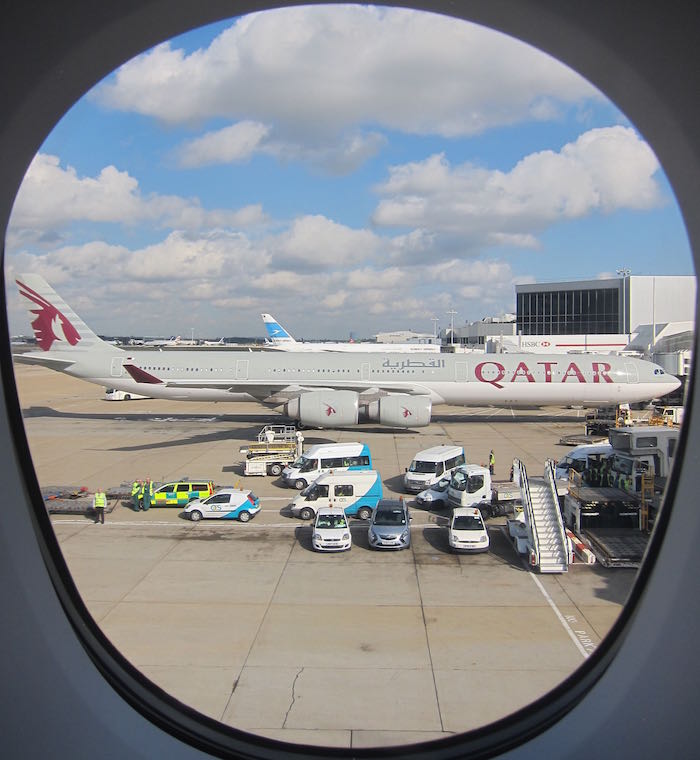 There are currently some great business class fares on offer out of Morocco!
If you credit to American AAdvantage you'd earn 1.5 EQPs per mile, which is a total of ~42,000 EQPs, or about five cents per elite qualifying point, which you'd be lucky to get in economy on a domestic US mileage run.
---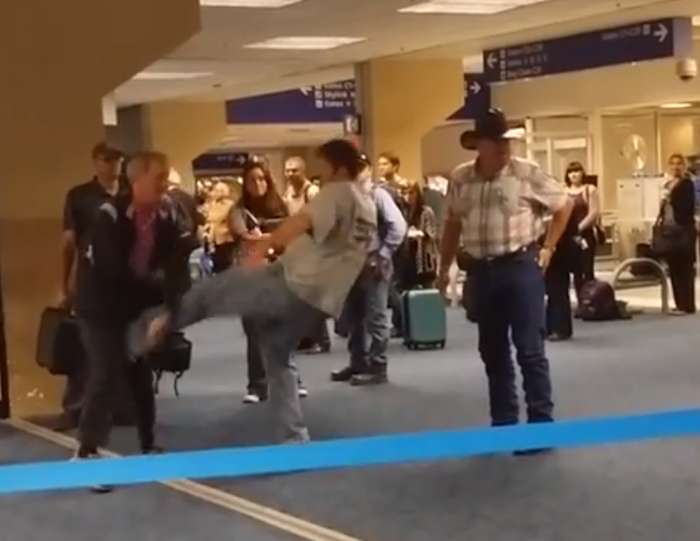 Thursdays are often the busiest travel days of the week, and as elite status with most airlines expires at the end of February, there might have been more elite flyers transiting Dallas DFW on Thursday than any other day this year.
All I know is it was incredibly stressful and overwhelming.
---

TIPS: Earning Miles & Promos
New American Express Premier Rewards Gold Card Benefits
Earn 15,000 Starpoints This Weekend With The SPG/Uber Partnership
Starwood's New Platinum Suite Night Award Alternatives
Spring 2015 IHG Rewards Club PointBreaks Hotels Now Bookable
Over 750 Hilton Hotels In The US Aren't Participating In Hilton's Promotion
Have You Won Thousands Of Hotel Points?
Earn Starpoints For Uber Rides
Register For Hilton's 2015 Double Your Honors Promotion
Chase Sapphire Preferred Vs. Citi Premier® Card: Which Is Better?
Three Days Only: Up To 50% Bonus On Purchase Of British Airways Avios
Business Class Fares Don't Get Much Better Than This
TRICKS: Redeeming Miles
Air France FlyingBlue May/June Promo Awards — Up To 50% Off
Why Isn't American AAdvantage A Citi ThankYou Rewards Partner?
Singapore Airlines Has Lowered Their Fuel Surcharges, But By How Much?
Marriott Rewards' 2015 Hotel Category Adjustments
China Airlines Awards Now Bookable On Delta.com
How Long Do Points Transfers From Starwood To Alaska Take?
Full Spring 2015 IHG Rewards Club PointBreaks List
Starwood's 2015 Hotel Category Adjustments
Qantas Added As Citi ThankYou Points Transfer Partner — Should You Care?
Next IHG Rewards Club PointBreaks List Being Published This Wednesday
How To Add A Stopover To A One Way Singapore Airlines KrisFlyer Award
American Still Waives Change Fees When Upgrading Award Tickets
TRAVEL With Lucky
And The Gross Flight Attendant Of The Year Award Goes To…
Is Today The Worst Day Of The Year To Be An Elite Flyer?
Use This Trick To Save Money On Hotel Stays
If Teleportation Were Invented, Would You Miss Flying?
REVIEWS & Trip Reports
Review: Andaz London Liverpool Street Hotel
Review: Etihad Airways First Class Apartment A380 Abu Dhabi To London
Review: Etihad Airways Business Class Lounge Abu Dhabi Airport
Review: Westin Bahrain City Centre
Review: Gulf Air Business Class A330 London To Bahrain
Review: Gulf Air Falcon Gold Lounge London Heathrow
The Long Way From Abu Dhabi To Doha: Introduction
NEWS & Updates
Beautiful Malaysia Airlines #KeepFlying Tribute Song
Did United Operate A Flight For The Chairman Of The Port Authority?
Delta Improving Wifi Coverage & Speed In 2016
An MH370 Theory So Crazy It Could Be True?
Will AAdvantage And Dividend Miles Merge Around March 20, 2015?
Video Of Passenger Verbally Assaulting Flight Attendant Over Not Being Sold Chocolate
And We're Back (With New Blog Features)!
Trying Again: Comments Closed For The Next Few Hours
Hilarious CollegeHumor Video About That Rich Friend Who Always Travels
DOT Issues Ruling On United Mistake Fare — Here's Their Logic
"Airport Of Smiles" Continues To Make Me Cringe
This Is One Way To Protest Airport Security…
Qantas Status Match Opportunity Available For New Zealand Residents
---
I'm heading down to San Diego this week for Frequent Traveler University. As a reminder, the next event (and only major FTU event this year), will be in Dallas in April.
Safe travels, and hope to see many of you this weekend!