To me, Delta as an airline is such a hilarious contradiction. There's no arguing that they're the best US airline operationally. They're truly the airline of the business traveler, and the fact that they're so profitable is a testament to that.
Conversely, though, I don't think there's an airline in the world that slaps their frequent flyers in the face as much as Delta. Don't get me wrong, it's not about the program not being rewarding or the fact that they "innovate" new ways to deny people miles, but rather the complete lack of transparency and goodwill with which they operate their program stuns me. Introduce a revenue-based program and devalue your miles if you want, but eliminating award charts altogether… really?!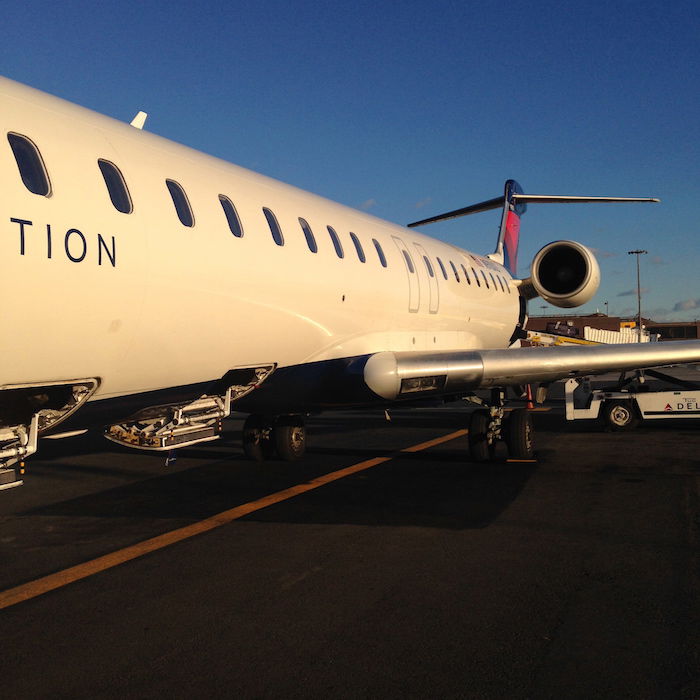 Anyway, that's neither here nor there.
Delta and Gogo made a joint announcement today about them improving the inflight Wi-Fi experience next year.
Here's an infographic explaining the upgrades: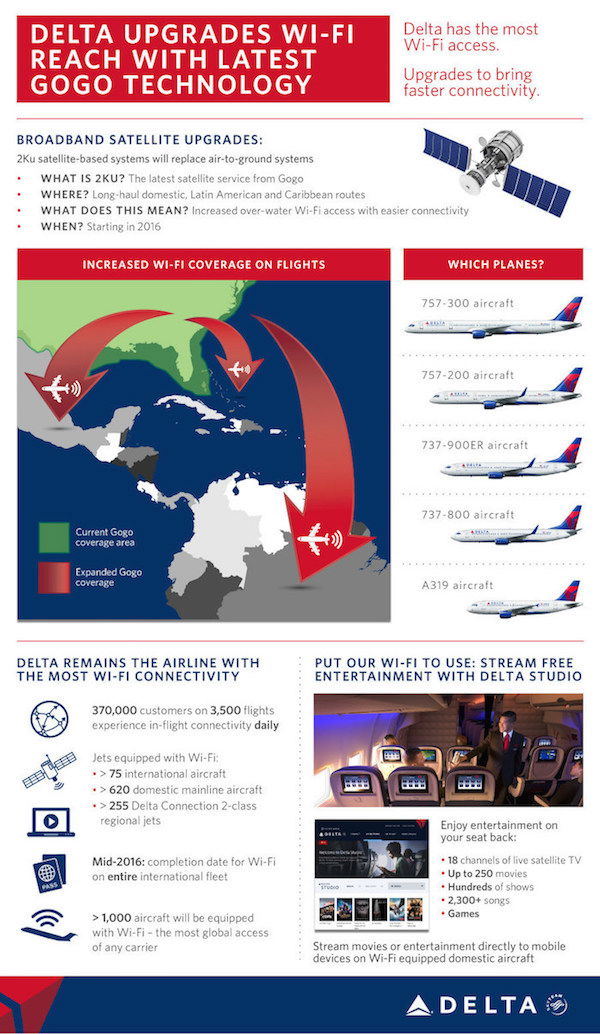 So Delta will be using a 2Ku satellite-based system to replace their air-to-ground systems, which has two implications:
Faster connectivity
More coverage over regions which previously didn't have coverage, like overwater flights to the Caribbean and Latin America, etc.
These upgrades will start taking place in early 2016, and should be complete by mid-2016. This technology will be installed on more than 250 of Delta's aircraft which typically serve long-haul domestic, Caribbean, and Latin America routes, including the following:
Boeing 757-300 aircraft
Boeing 757-200 aircraft
Boeing 737-900ER aircraft
Boeing 737-800 aircraft
Airbus A319 aircraft
Faster Wi-Fi is an awesome thing to invest it. I can't even begin to say how much my travel life (and by connection, my life, since travel is all I do) has changed thanks to inflight Wi-Fi. While I still enjoy the occasional Cathay Pacific flight without Wi-Fi, for the most part being able to stay connected while flying has changed my life.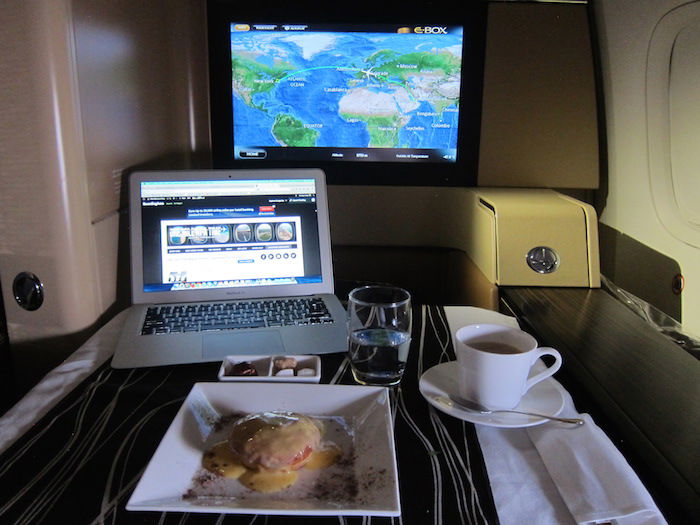 The best office in the world?
If I weren't so obsessed with loyalty program, I'd totally be switching my travel patterns to fly with an airline that offers faster and more comprehensive Wi-Fi coverage, all else being equal.
Here's to hoping this expands to other carriers using Gogo as well.
How important is inflight Wi-Fi to you, and how much do you care about speed/coverage areas?