Reader Eric left an interesting question on the "Ask Lucky" page the other day, which I've been putting some thought into:
I'm in Chennai for business, having flown BA in WT+ via LHR. I'm 46 now, and I finally came to realize, as I was suffering in what is essentially a glorified economy class, that I just want to get to my destination. Hours spent in an aircraft, while a miracle of technology and which has opened up the world, is just not enjoyable. Granted, I was thinking this in premium economy, with my 6'6″ frame stuffed into a small seat.

I was asking myself – if teleportation was invented tomorrow, would I miss flying? I've been lucky enough to take a lot of revenue and award travel internationally in business and first, and I wondered if I would miss flying if I only flew in the comfort of these cabins.

I weighed the pros and cons. The fatigue of traveling, of transiting airports, of waiting for flights, of delayed flights, of 10+ hours spent in high altitude, dry air of the cabins. I realized that at my age, I'd rather avoid that if I would be able to arrive in the snap of the fingers.

Question to you – if this technology was invented tomorrow, how would you emotionally and intellectually respond? Your whole life, your passion is about the journey – granted a very specific kind of journey (premium international air travel). If it were to disappear tomorrow, would you grieve? Would you miss spending 100s of hours at 40K feet? Let's dive deeper into this purely fantastical scenario. I know you love the romanticism of air travel, but – if for whatever reason, if the only alternative was economy class travel – would you choose flying over teleportation?

I'm curious. Is it the luxury that is attractive to you? The exclusiveness? For me, I realize that traveling is all about comfort. I love the destination, but if the journey isn't comfortable , and it becomes less so at my age (even in first class internationally, the air is dry, I'm stuck in a plane for 10+ hours, I still have to connect at airports – I don't have the stamina of my youth), teleportation would be an amazing alternative.

I'm bored here in India at 4am with Jetlag. Thus this topic came to me. 🙂
The more I think about it, the more interesting I find the question. In pondering it, let me first of all take out of the equation that the "getting there" part of travel is kind of what my job revolves around. But since this is all so highly theoretical, I think I can reasonably take out that "bias."
In theory the "getting there" aspect of travel is what most people hate. But it's also possibly the part of the journey that I most enjoy. But that got me thinking… why do I enjoy it so much?
I guess it ultimately comes down to three things:
I love airports
If teleportation were invented tomorrow, I'd really miss spending time in airports. As much as they can be a pain, airports are probably the most special place in the world for me. I get this child-like excitement and sense of adventure every time I go to an airport, even if it's just for a run-of-the-mill domestic trip.
People say that cities are melting pots. Airports are that times a million. You have people in such a small space going to literally every corner of the world. It always puts a smile on my face to go into an arrivals hall and see so many families waiting with balloons, signs, etc. You know everyone has a story, and you get a small glimpse into that at airports.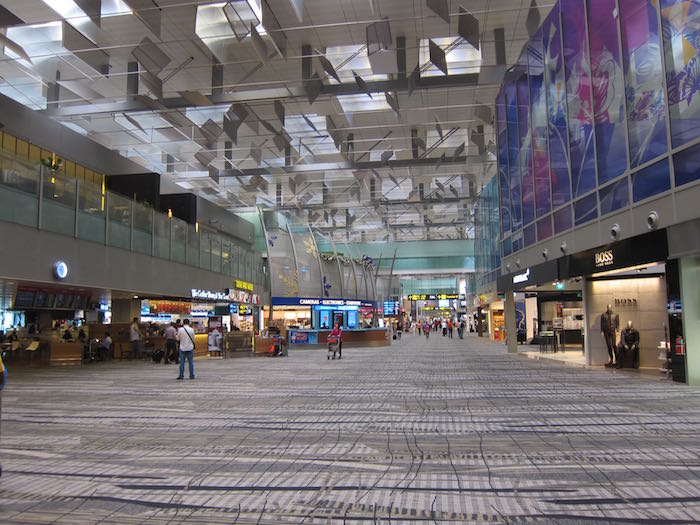 For that matter, just looking at the line-up of planes at an international terminal excites me. For example, at O'Hare in the afternoon you have flights to Abu Dhabi, Delhi, Hong Kong, Stockholm, Rome, etc. Thinking that in less than a day people from that airport will be in every corner of the world leaves me in awe.
I love flying
Flying in a plane is like being a bird without having to move your arms. The views from above never, ever, ever get old. Ever. It gives you such perspective on the world, and how insignificant our individual existence is.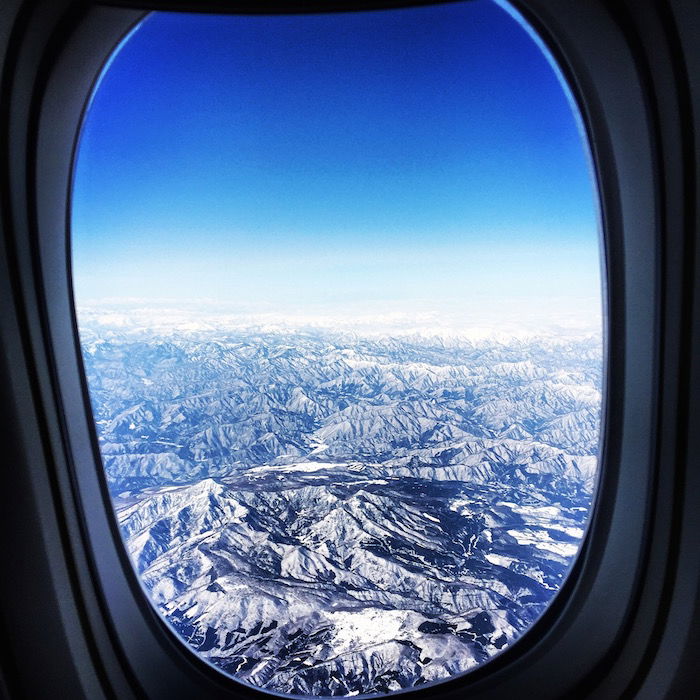 I really can't put into words how much I enjoy watching sunrises and sunsets from a few miles above the earth's surface. I have weeks where I see a sunset every single day from a plane, and it's equally exciting every time — it's one of the few areas in life where there's no diminishing marginal return, in my opinion.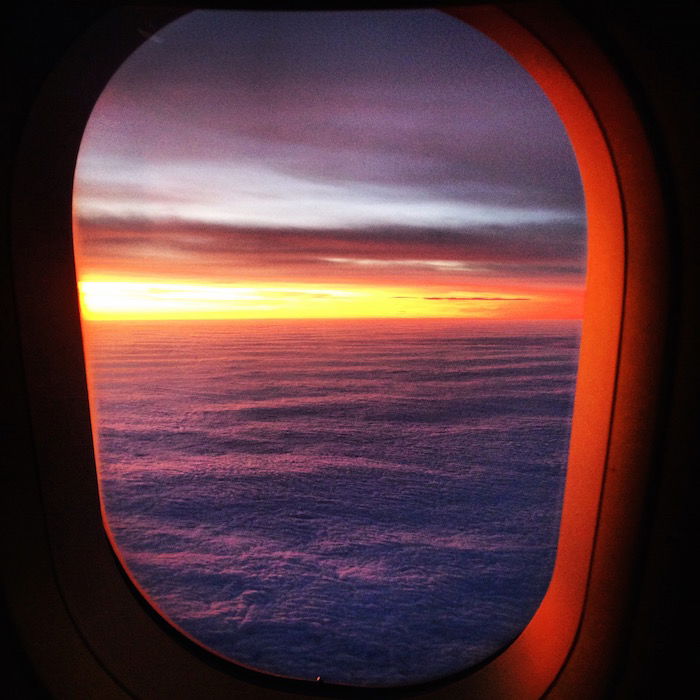 Yes, luxury is cool as well
Flying in and of itself is cool enough, but there's no denying that some of the awesome premium cabin experiences we're able to have thanks to miles & points are pretty awesome as well.
A sunset from a seat in the last row of economy is awesome.
A sunset from a fully enclosed first class suite while sipping Dom right after returning from a shower and right before heading to the onboard bar is just slightly awesomer. 😉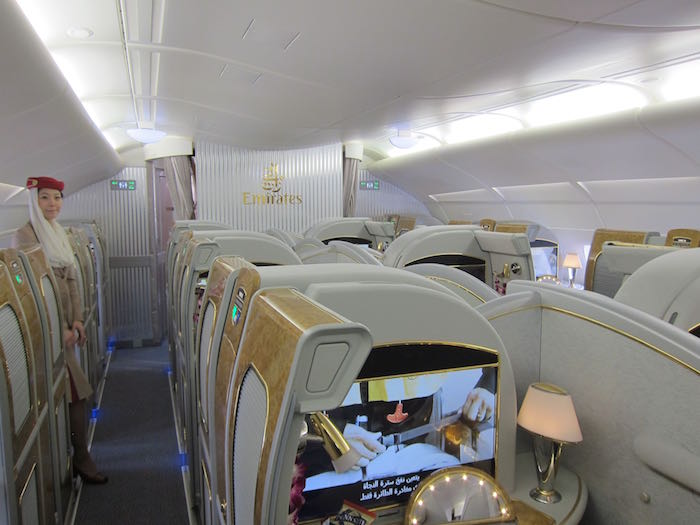 I don't think it's about the luxury as such, but rather that it's happening at 35,000 feet. In other words, I don't giggle when I get in a shower or go to a bar on the ground, while I do when flying.
There's something that never gets old about an onboard shower, onboard bar, etc.
My conclusion
I really would miss flying if it were eliminated in favor of teleportation. Would it be nice to have the option between the two? Sure. But I actually think the fact that flying is "forced" is almost a good thing. As humans we often don't take enough time to slow down, and I think being in the sky while watching a gorgeous sunset is one of the best ways to really take time and think about life.
So while Eric's question is sort of ridiculous, I enjoyed it because it sort of forced me to think about what I really love about flying.
How about you — would you miss flying if it were eliminated in favor of teleportation? If so, what would you miss?