One thing that most frustrates consumers about airlines is how complicated and irrational their pricing is. While hotel pricing isn't quite as confusing, it does leave me scratching my head as well sometimes.
I've written in the past about how I almost always book refundable hotel rates so that I can potentially "reprice" my stays closer to the arrival date. It's pretty common for hotels to drop prices closer to the arrival date if they have a lot of empty rooms, and at times that can lead to huge savings.
But here's something that's a bit trickier and more inconsistent than that — when booking hotels, check the cost of individual nights for your hotel, and not just for the duration of your stay.
Take an upcoming stay at the Hyatt Olive 8 in Seattle, for example.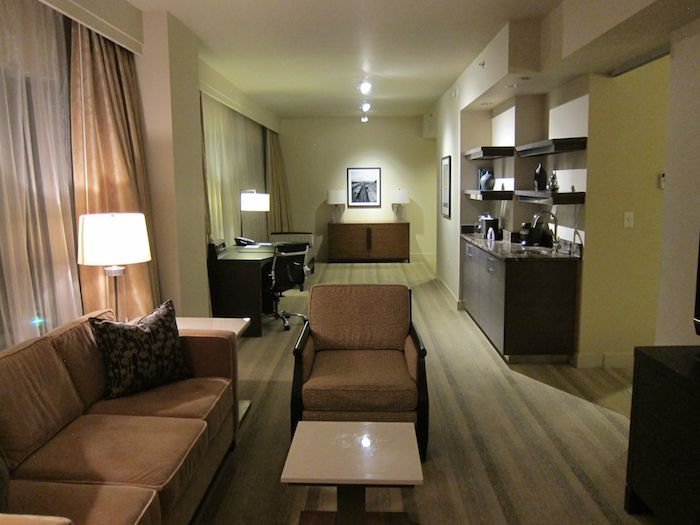 Hyatt Olive 8 Seattle Luxury King Suite living room
Looking at Hyatt's website, the nightly "Hyatt Daily Rate" for a three night stay is $179 per night.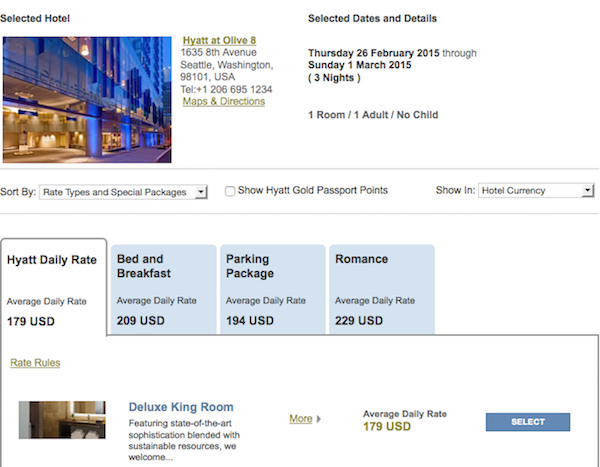 However, let's take a look at the cost of individual nights. That first night also costs $179: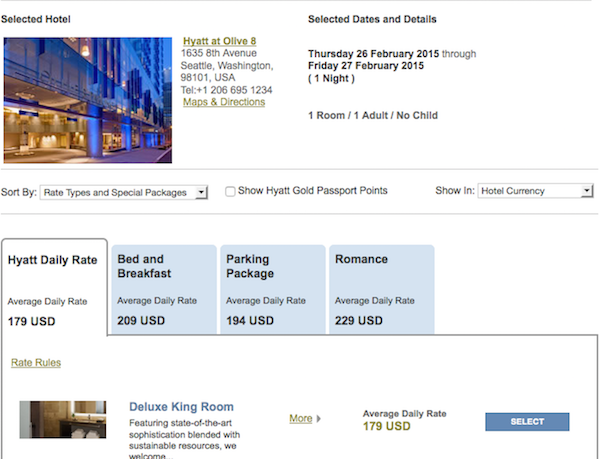 However, the second and third nights are available for just $149 per night: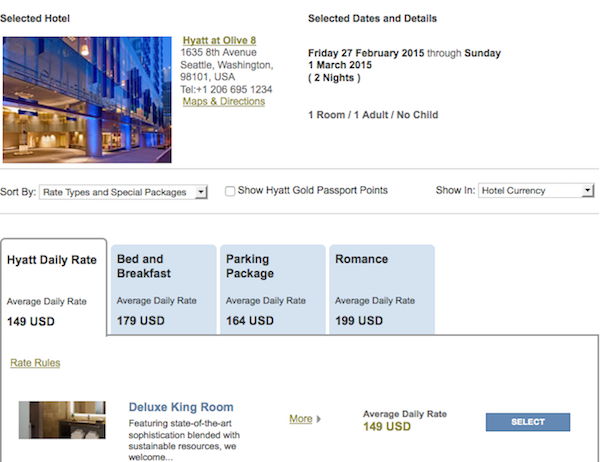 Now, this isn't the norm. Typically if rates differ by night then the overall price shown will be the average nightly rate. In this case that should be $159 per night (which is the average of one night at $179 and two nights at $149). But in this case it just shows the highest rate of any of the nights.
And even the booking page charges you based on that, so this isn't just an IT glitch: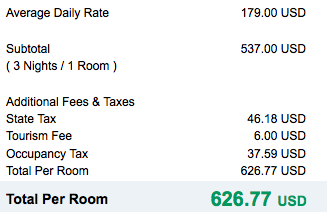 Bottom line
Always remember to check the individual nightly rates when booking a hotel, as it can save you a lot of cash. While hotels are supposed to charge you based on the average nightly rate, that doesn't always happen in practice. And that becomes even trickier when room type availability differs by night, whereby the rate difference might be even higher.
Have you experienced something similar, whereby hotels charge the rate for the most expensive night, as opposed to the average nightly rate?