In general I don't pay much attention to conspiracy theories, though I've received no fewer than a dozen emails and messages from readers today with links to the New York Magazine article by Jeff Wise, entitled "How crazy am I think I actually know where that Malaysia Airlines plane is?"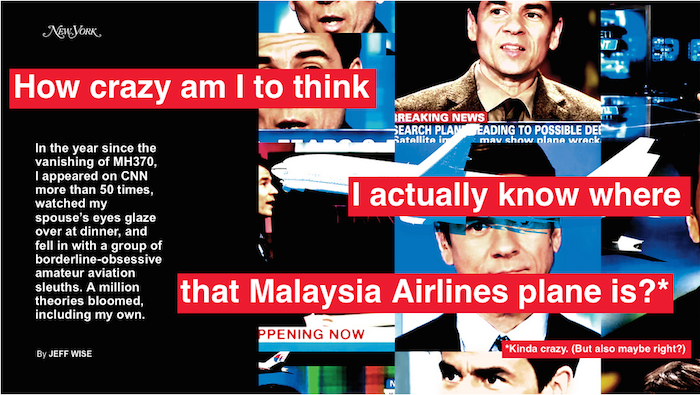 When I first scrolled through the article and saw how long it was, I kind of thought twice about reading it.
But OMG, it was the best read I've had in a while. I don't know if there's any merit to the theory, but the 15 minutes I spent reading this story were hands down the most exciting part of my day.
Obviously we don't know if the theory is right or wrong, but it's completely different than anything I've otherwise heard, and also possibly presents the most compelling theory yet.
Wow, wow, wow…
Check out the full article.
What do you make of Jeff Wise's theory?