---
I've lived in hotels full time for close to a year now. When I started this experiment the plan was to always spend a couple of weeks in one place before moving onto the next. Unfortunately that's not how it has worked out in practice. Instead I've been horrible at planning, thanks largely to the fact that I've had commitments all over the place which have prevented me from spending extended periods of time outside the US.
Not only have I not spent extended periods of time in one place, but I've also planned super last minute. Like, I've literally checked out of hotels without anything else booked, and then sat in the lobby connected to Wi-Fi until I figured out where I was going next. Not so glam, sometimes!
As I start to write this trip report, I have no clue how to even begin to tackle this, given that it basically covers a month of my life which was full of nonstop travel.
When I started planning this "trip," there were three things I was centering it around: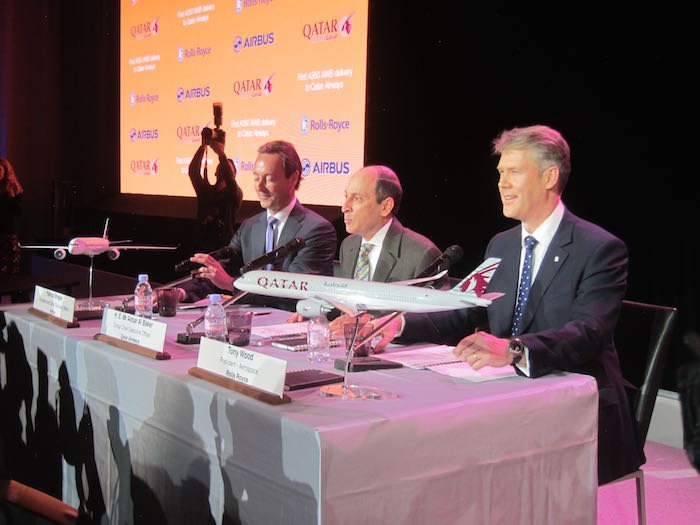 Qatar Airways A350 delivery ceremony
I booked paid tickets on both of those flights by strategically positioning in Colombo, Sri Lanka, and Cairo, Egypt. And then from there I had to figure out how to structure the rest of my trip.
After I got those flights confirmed, I left the trip alone for a while, figuring I'd eventually decide how to position myself. Then a couple of other things came up: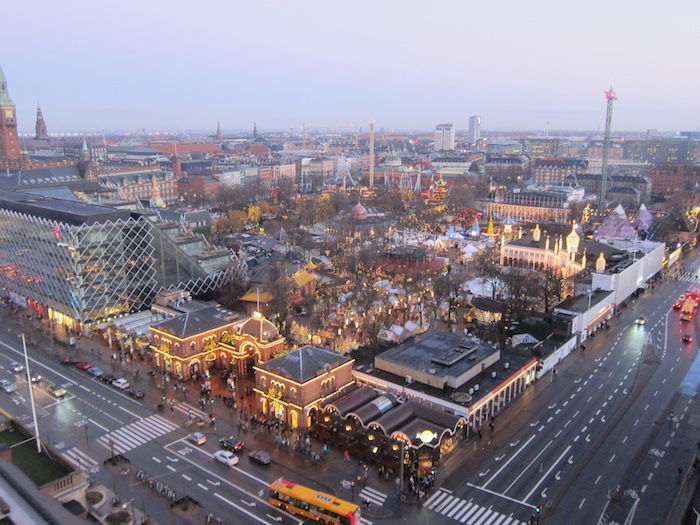 Copenhagen, Denmark over New Years
And everything else was just kind of "filling in" the gaps as much as possible.
In the end, my itinerary looked as follows: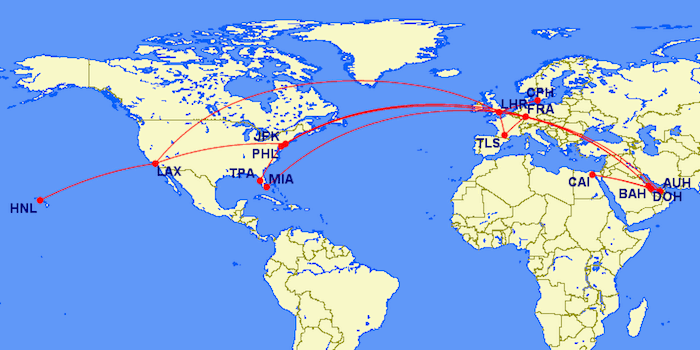 And here are the flight details and cost of each itinerary:
12/22 BA379 Toulouse to London departing 7:10PM arriving 8:05PM [Business]
12/22 GF2 London to Bahrain departing 9:30AM arriving 7:00PM [Business]
Cost: 30,000 American AAdvantage miles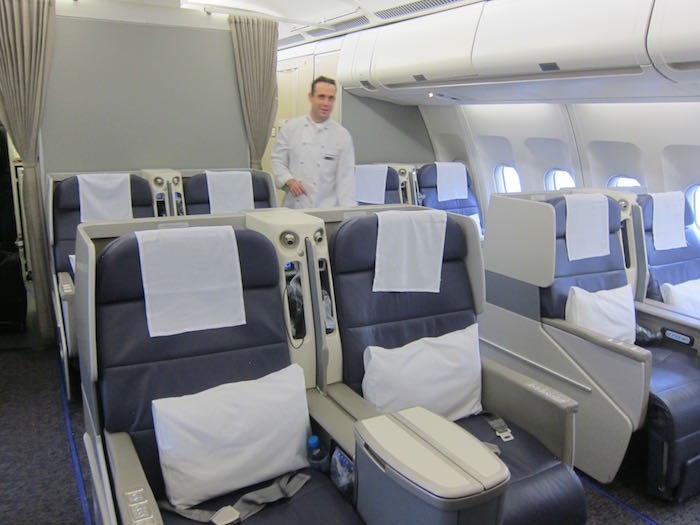 Gulf Air business class A330
12/25 EY376 Bahrain to Abu Dhabi departing 6:05PM arriving 8:15PM [Business]
12/25 EY266 Abu Dhabi to Colombo departing 9:35PM arriving 3:35AM (+1 day) [Business]
Cost: 30,000 American AAdvantage miles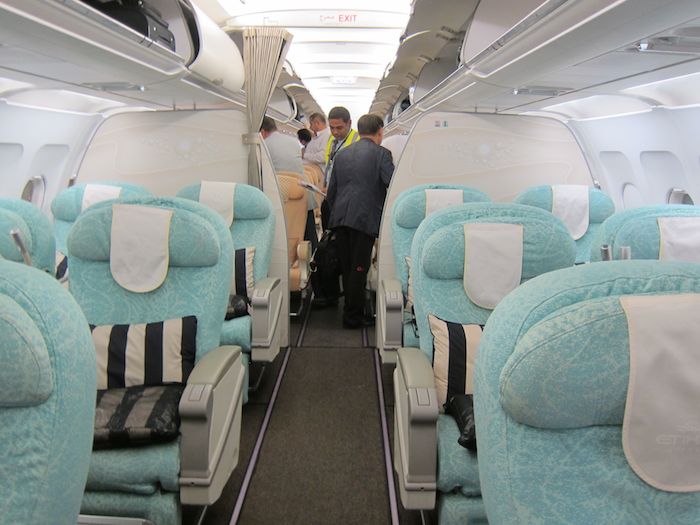 Etihad Airways business class A320
12/26 EY267 Colombo to Abu Dhabi departing 4:35AM arriving 7:55AM [Business]
12/27 EY11 Abu Dhabi to London departing 2:35AM arriving 6:35AM [First]
Cost: ~$2,500 paid ticket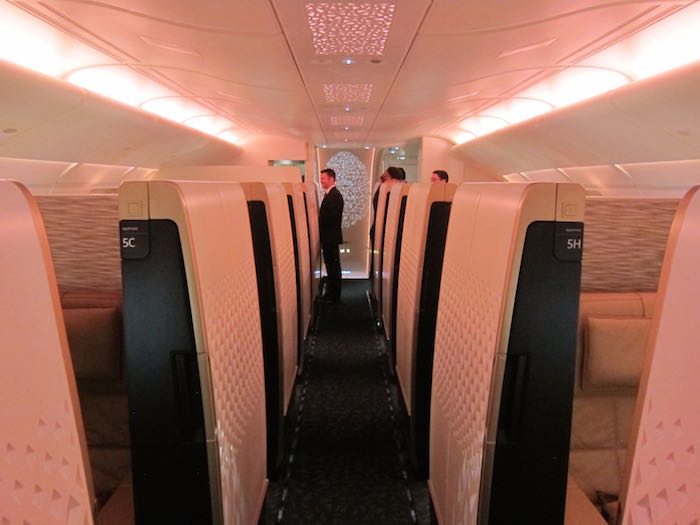 Etihad Airways first class A380
12/27 AA57 London to Miami departing 9:45AM arriving 2:40PM [First]
12/27 AA56 Miami to London departing 7:10PM arriving 8:40AM (+1 day) [First]
Cost: ~$1,500 paid ticket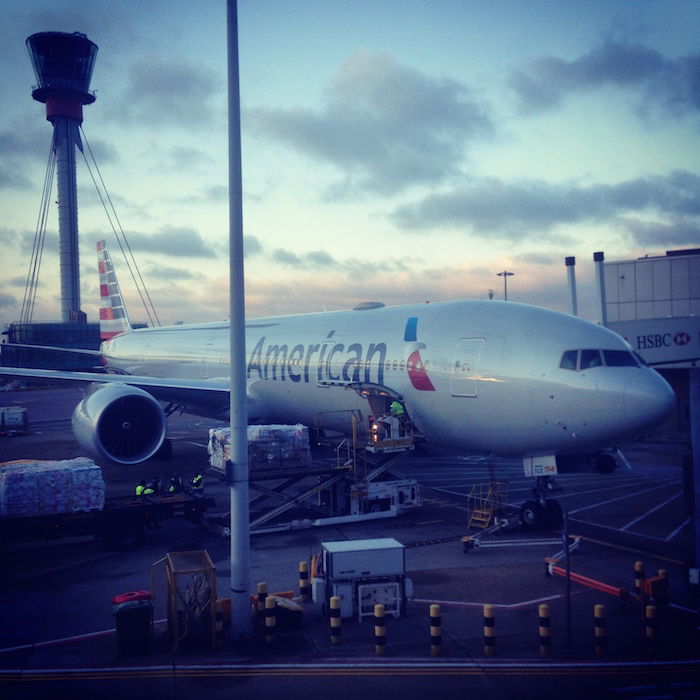 American 777-300ER London Heathrow
12/29 BA822 London to Copenhagen departing 6:30PM arriving 9:25PM [Business]
01/02 BA819 Copenhagen to London departing 6:05PM arriving 7:15PM [Business]
Cost: 18,000 British Airways Avios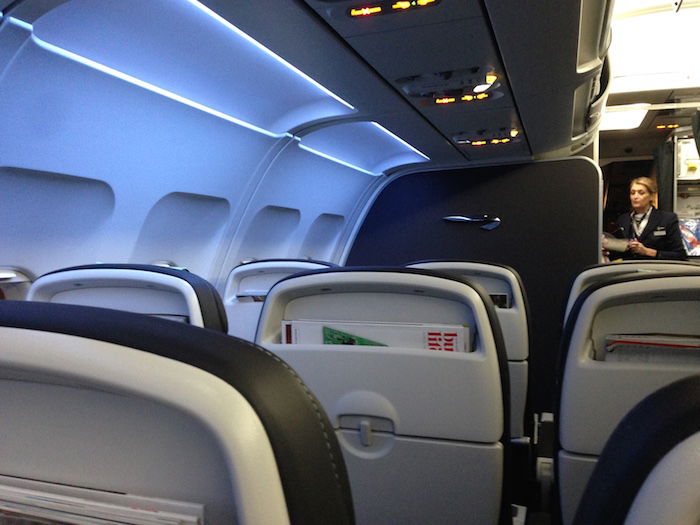 British Airways business class A320
01/03 AA107 London to New York departing 5:05PM arriving 8:20PM [First]
01/04 AA255 New York to Los Angeles departing 10:00AM arriving 1:20PM [First]
01/04 AA297 Los Angeles to Honolulu departing 4:25PM arriving 8:25PM [First]
01/07 AA162 Honolulu to Los Angeles departing 1:38PM arriving 9:03PM [First]
01/08 AA136 Los Angeles to London departing 6:40PM arriving 1:15PM (+1 day) [First]
Cost: ~$1,500 paid ticket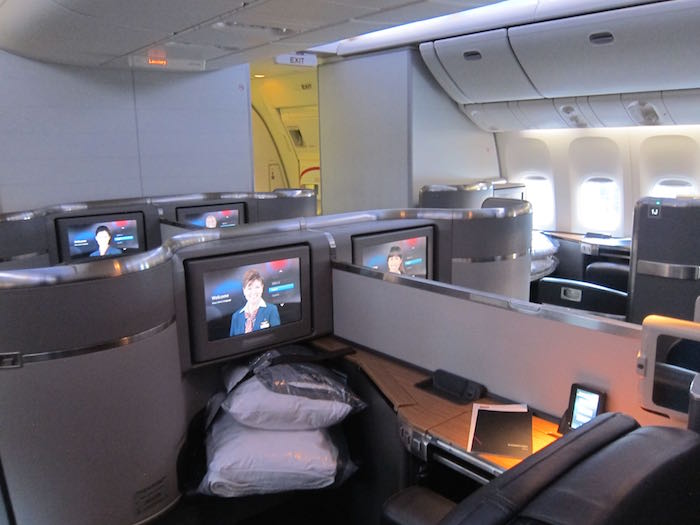 American first class 777-300ER
01/12 EY20 London to Abu Dhabi departing 2:05PM arriving 12:55AM [First]
01/14 EY651 Abu Dhabi to Cairo departing 12:50AM arriving 3:05AM [Business]
Cost: 40,000 American AAdvantage miles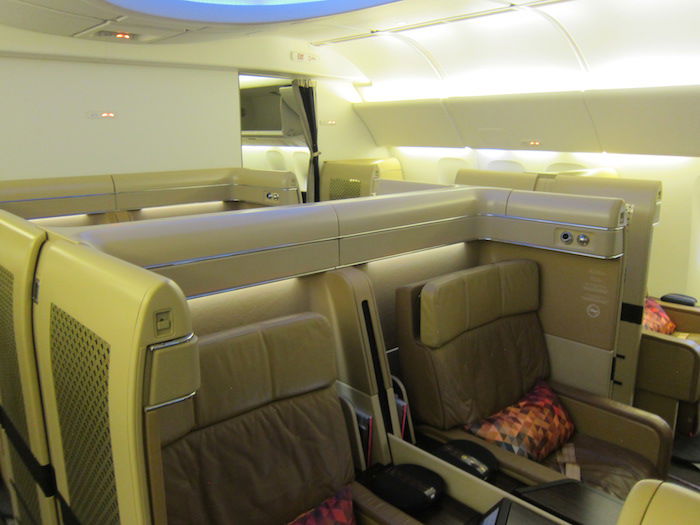 Etihad Airways first class 777-300ER
01/14 QR1302 Cairo to Doha departing 6:40PM arriving 10:40PM [Business]
01/15 QR67 Doha to Frankfurt departing 7:40AM arriving 12:30PM [Business]
Cost: ~$700 paid ticket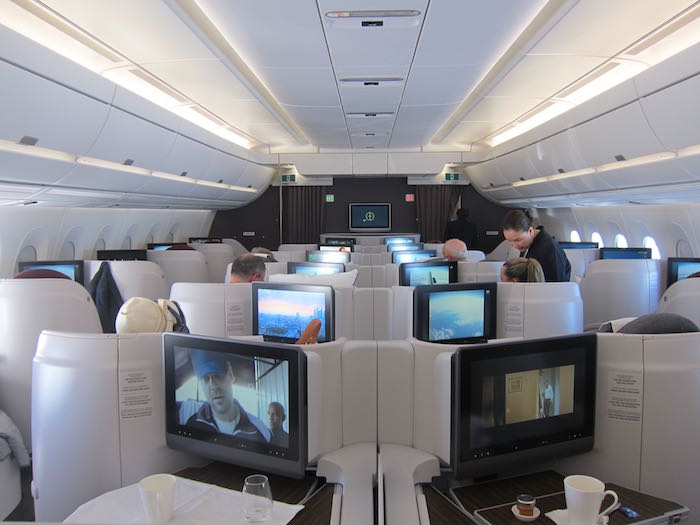 Qatar Airways business class A350
01/16 US701 Frankfurt to Philadelphia departing 1:00PM arriving 4:05PM [Business]
01/16 US1883 Philadelphia to Tampa departing 6:05PM arriving 8:58PM [Business]
Cost: 50,000 American AAdvantage miles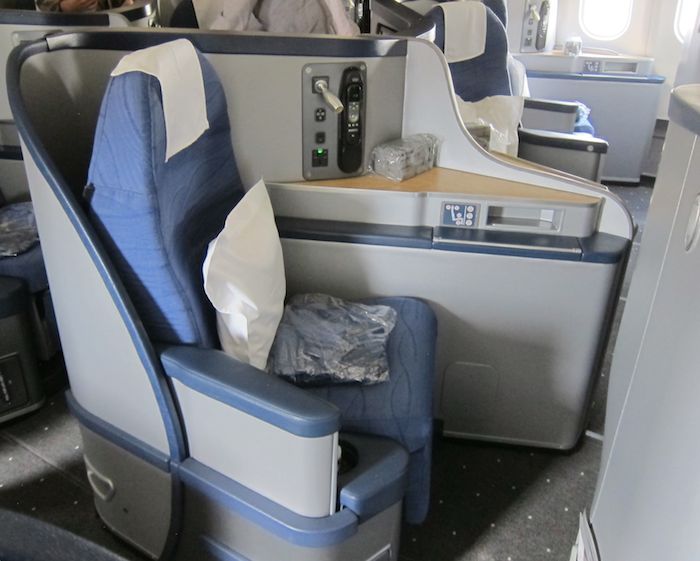 US Airways business class A330
As you can see based on the index above, I won't be covering every single hotel and every single flight. Instead I'll focus on the ones that I think are most relevant and interesting, since that's still 25+ installments.
For the hotel reviews, I'll be explaining why I chose each individual hotel along with the cost in the individual post.
Bottom line
All things considered, this was one of the most exhausting but fun journeys I've ever taken. Though suffice to say by MLK weekend I was ready to hibernate for weeks on end.
As always, any questions/comments are welcome! Thanks for reading, and thanks for your patience! I should be rolling out these installments pretty quickly now.