As I mentioned earlier, I'm going to try posting a weekly recap with all the blog posts from the week prior. I typically publish 50+ posts a week, which I realize is a lot to keep up with, so hopefully this is a good way to consolidate everything.
My thought was to highlight a couple of the stories I thought were most interesting, then I've broken everything else out into categories.
We'll see how it goes, and I'd love any feedback on the format. Without further ado:
---
Featured Stories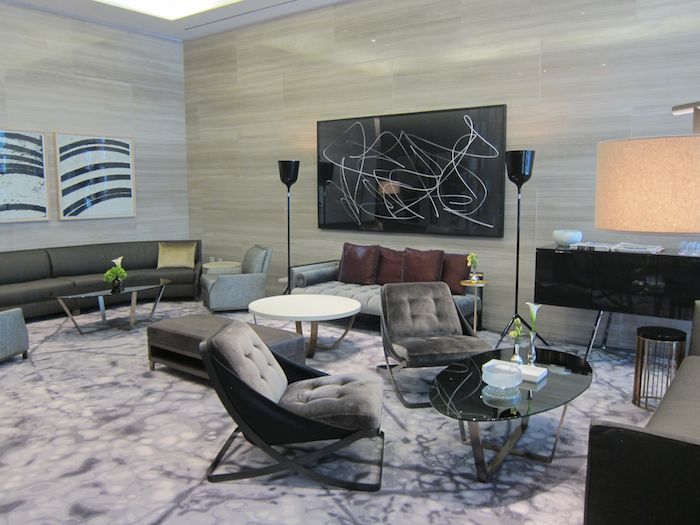 The big news for me (and for much of the hospitality industry) was the grand opening of the Park Hyatt New York. I can't remember a more anticipated hotel opening, so made a point of reviewing the hotel as soon as they were formally open.
The physical plant is gorgeous, but beyond that the service was absolutely perfect. I can't say enough good things about the staff at the new Park Hyatt, and I hope that they're able to maintain these service levels after the paint dries.
---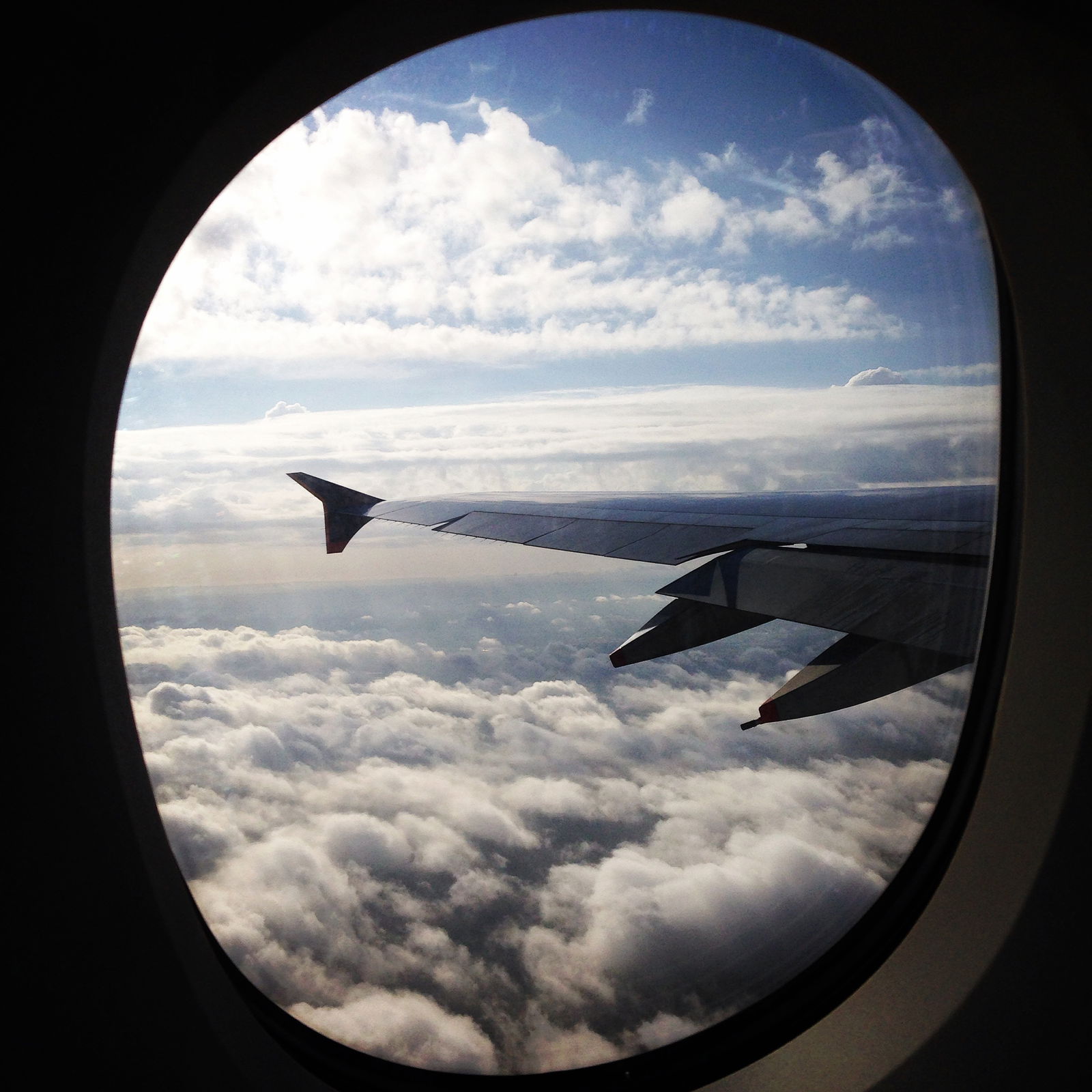 I love blogging more than anything else in this hobby, and I am insanely grateful that I've been able to make this my profession.
Of course, the side effect to that is I am always connected, and always engaged in what's going on in the industry and our hobby in general. I honestly don't remember the last day I spent fewer than eight hours reading, writing, or researching something involving miles and points.
And I wouldn't change that for anything.
But it would be smart to plan more for the future, and I want to make sure I'm able to continue to provide fresh, engaging content for y'all. The comments on this post are especially interesting, and there were some very insightful thoughts shared by many of you. I am truly appreciative of the feedback, and look forward to many more years of interacting with y'all.
---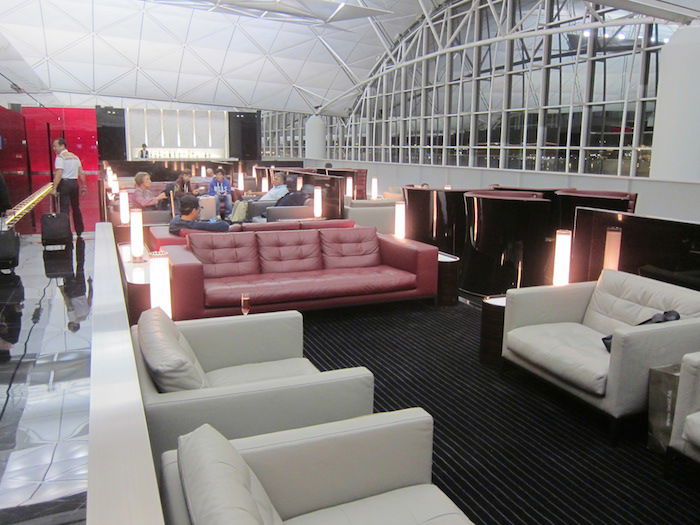 Not a day goes by where I don't get several emails and comments asking if a given itinerary has lounge access, so I thought it might be helpful to consolidate the various rules and requirements into a single post.
Lounge access rules vary by alliance, as well as by carrier, and can be different depending on whether you're flying first or business class.
Some credit cards and membership programs also offer international lounge access, so if you have upcoming international travel this is a good post to familiarize yourself with the various options.
---

TIPS: Earning Miles & Promos
New Citi Double Cash Card Benefits
Value Of The Chase Ink Cash Card
Incredibly Cheap Malaysia Airlines Fares!
Free ShopRunner Membership From Amex
8x Alaska Miles Per Dollar Spent At Nordstrom
La Compagnie Business Class Fare Sale Ending Soon
Up To 1,500 Free Lufthansa Miles
Up To 50% Discount On SilkAir KrisFlyer Awards
Up To 40% Bonus On Purchased Alaska Miles
Is The Disney Credit Card Worth It?
Comparing the Amex EveryDay and EveryDay Preferred Cards
Who Is Eligible For Delta American Express Sign-Up Bonus?
Bonus For Joining Alaska Airlines Mileage Plan
TRICKS: Redeeming Miles
US Airways Award Routing Rules?
Etihad Airways Award Seats Abu Dhabi To San Francisco
Alaska Mileage Plan Award Sale Through October 31, 2014
Up To 20% Off Fall JetBlue Tickets
Airlines Not Releasing Award Space On New Routes?
How To Know If You Have Lounge Access On International Itineraries
Flying Blue Now Transfer Partner Of Citi ThankYou Points
How To Use Points At Disney World
Is The Relative Value Of Delta SkyMiles Increasing?

TRAVEL With Ben (Lucky)
Jet Airways And Qatar Airways Business Class Are Next!
Just Got Told To "Go F&ck Myself" In US Airways Club
Can Hotels Read Minds?!?
Which Hyatt Diamond Amenity Do You Select?
Tip Airline Crew For Good Service?
Do You Tip In Hotel Club Lounges?
My First Long Delay In A While

REVIEWS & Trip Reports
Review: Park Hyatt New York
Best International First Class Products
First Class Ground Services Matter
Jet Airways A330 Business Class

NEWS & Updates
Oldest Flight Attendant Forced To Retire
China Southern Rebrands Domestic First Class
Changes To Star Alliance First Class To Sydney
Etihad A380s Flying To Sydney And London!
No Major Changes To Chase Ink Cards
Marilyn Hartman Arrested At Airport… Again!
American Airlines Tickets Not Bookable On Orbitz
Krug Champagne In Qatar Airways Business Class Lounge
Conrad London St. James Now Accepting Reservations
Blog Feedback: Additional Contributors
New Blog Features Coming!
Westin Diplomat Leaving Starwood October 30, 2014

---
Thanks so much for reading, and I hope everyone has a great long weekend!