One suggestion I frequently get is to review more business class products, since they're more attainable than first class for the average miles & points collector. And I've been making a real effort to do that.
And I'm continuing the trend.
As some of you may recall, back in June I had plans to fly to Doha for the inaugural Qatar Airways A380 flight to London Heathrow. Of course that was before His Excellency perpetually delayed the inaugural, to the point that they'll be lucky if they take delivery of their first A380 this year.
My original plan was to fly to Doha via Brussels using American miles, trying out both Jet Airways' business class and Qatar Airways' business class. I was probably as excited about those flights as I was about the prospect of flying Qatar Airways' A380 in first class, since they both seem like really solid business class products. Naturally I was pretty sad when I canceled that trip.
However, I'm heading to the Middle East this weekend, and it looks like I'll be flying the same exact routing from Toronto to Doha!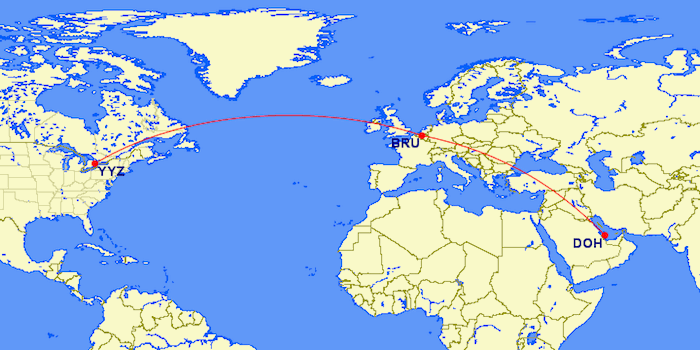 Jet Airways flies an A330 between Toronto and Brussels, which features their new fully flat business class hard product (it's a Vantage style staggered seat). The "bones" of the seat look very similar to Swiss' in terms of design. I'm most curious about the service, though (and perhaps should bring some 5-Hour Energy for the pilots?).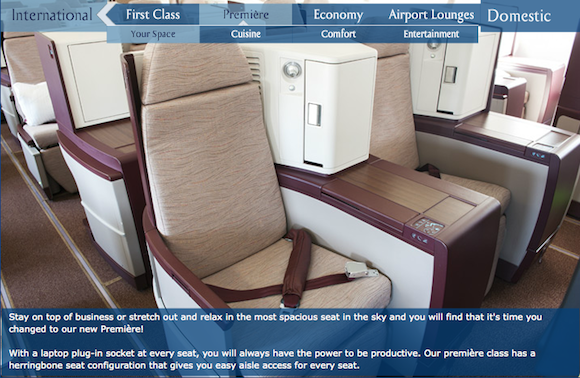 Then from Brussels to Doha the flight is operated by a Qatar Airways 787, which features their reverse herringbone business class seats.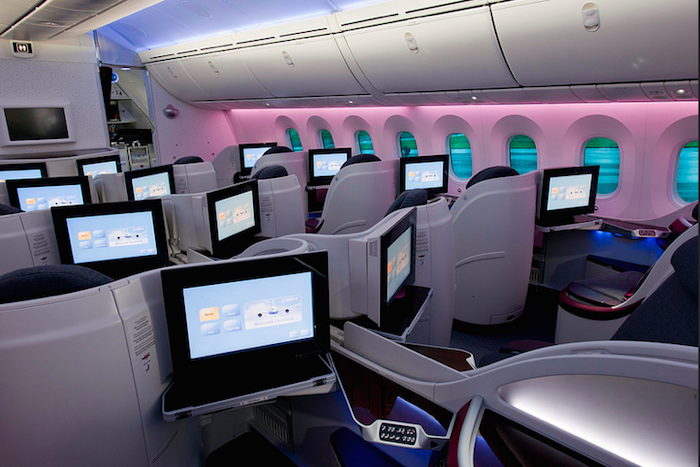 I far prefer this option to flying directly from the US to Doha, given that Qatar Airways operates 777s on those routes, which just feature their standard forward facing business class seats.
However, on my return I have a tighter schedule and will be flying directly to the US on a Qatar Airways 777, so I'll get to try out their longhaul service (which includes pajamas, turndown service, etc.).
I will also be checking out the new Hamad International Airport, and you can bet I'll have my fair share of Krug in the lounge. 😉
I'll share the full details of my trip as I go along (it also involves an inaugural!). I'll be flying six longhaul flights in six days, so it's going to be a whirlwind trip. Be sure you're following along on Facebook, Instagram, and Twitter for all the latest updates.
Safe travels, everyone!