---
How great can a business class lounge really be? Well, if you haven't been to the Clubhouse, you're about to find out.
I arrived at Heathrow Terminal 3 at around 8AM, allowing plenty of time to enjoy the Clubhouse, which I've heard so much about. While Terminal 3 isn't modern, it does have bright neon lights that give it the Virgin "touch."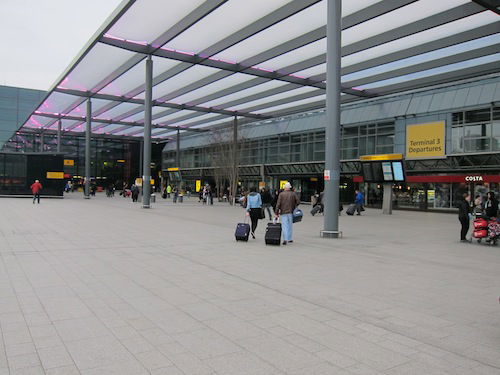 Terminal exterior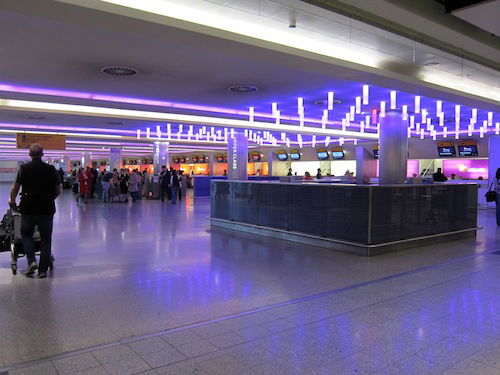 Check-in area
I didn't realize there was a totally separate Upper Class check-in area, so I just checked in at the one Upper Class check-in desk near coach check-in. The agent was friendly, though she had a concerned look on her face as she peered at her screen. She whispered something to her colleague, and then said "Sir, did you want to take the 9:30AM flight since you are here so early?" I politely declined, stating I had a commitment at 10AM, though out of curiosity asked if they were oversold. She responded with "yeah, we're a bit oversold in Upper Class, but it shouldn't be a problem." So I stuck with my flight and with my Clubhouse invitation in hand, proceeded to Fast Track security. The Fast Track security for Virgin Atlantic actually leads to a special corridor, which I later realized is the area where I was also supposed to check-in. Sure enough there's dedicated passport control and security, so lines were non-existent.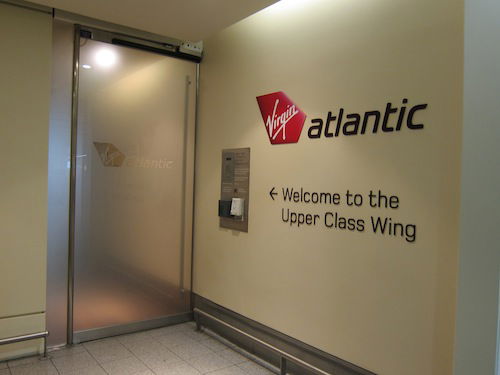 Upper Class Wing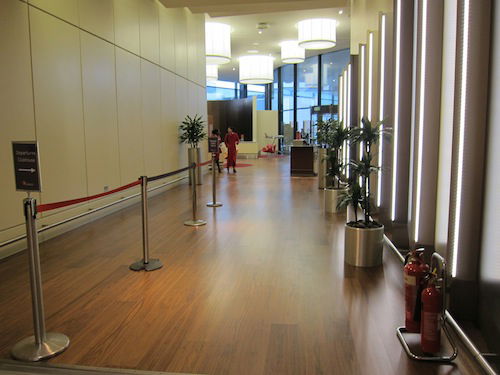 To security queues
Terminal 3 might as well be a shopping mall, based on the number of duty free shops there are. The Clubhouse was maybe a five-minute walk, and required going up an elevator. The coolest part was that the elevator had a couch in it. Where else do you get that?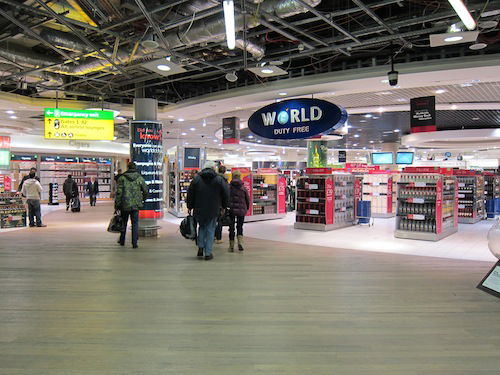 Terminal duty free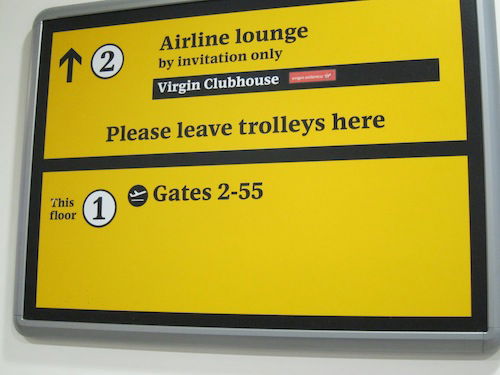 Lounge signs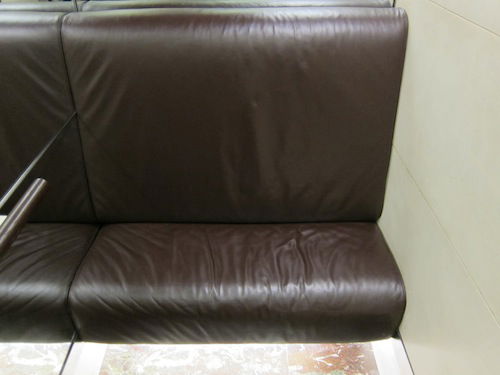 Elevator to the lounge
The lady at the entrance checked me into the lounge and asked if I had been in the Clubhouse before. When I mentioned I hadn't, she gave me a quick rundown of all the things to do.
How can I describe this place? It's basically Disney World for adults. I don't know why I had low expectations. I figured with the number of flights they have and number of people that have access to the lounge, it wouldn't feel very exclusive. And actually, I was right, it doesn't, it feels like a terminal. But what I was wrong about is that a really awesome, futuristic, premium terminal-feeling place is so much cooler than a stuffy, small, deserted lounge.
The lounge has so many individual sections that flow together perfectly. Instead of trying to explain the place, I'm going to let the pictures do most of the talking, and will just hit on a few highlights.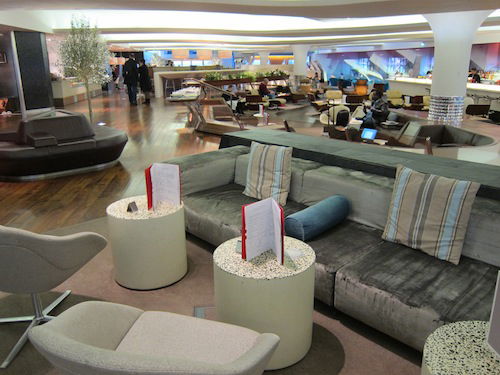 Clubhouse seating area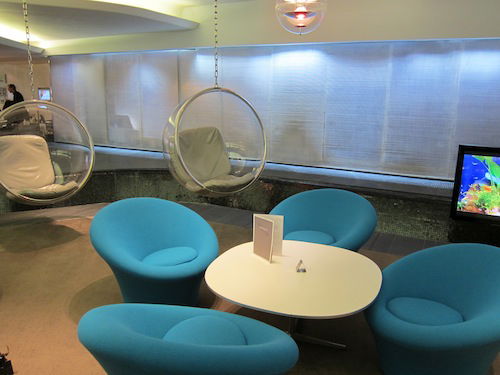 Clubhouse lounging area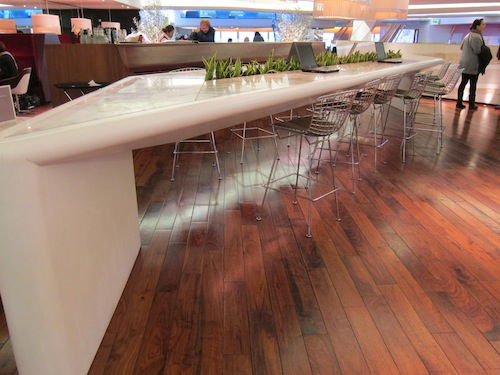 Clubhouse bar area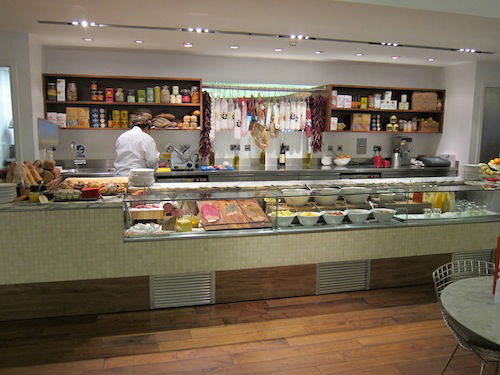 Clubhouse dining area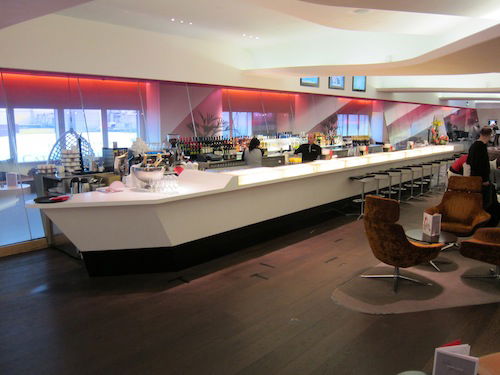 Clubhouse bar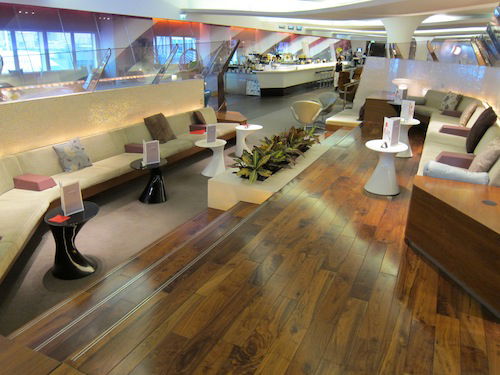 Clubhouse seating area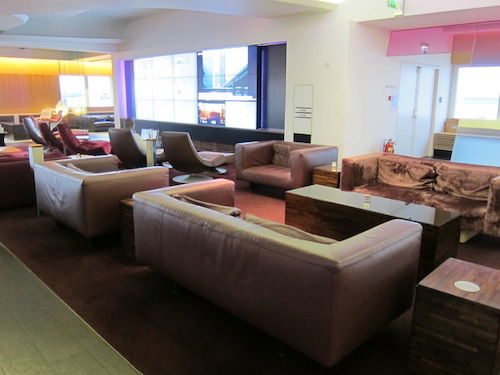 Clubhouse seating area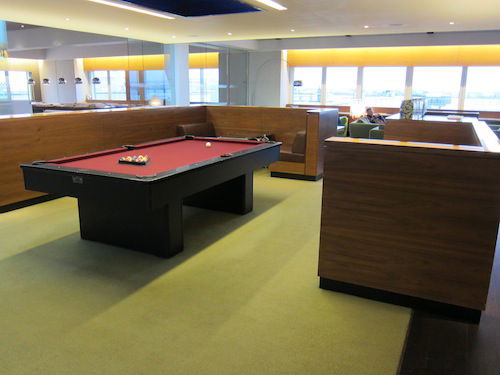 Clubhouse pool table and arcade games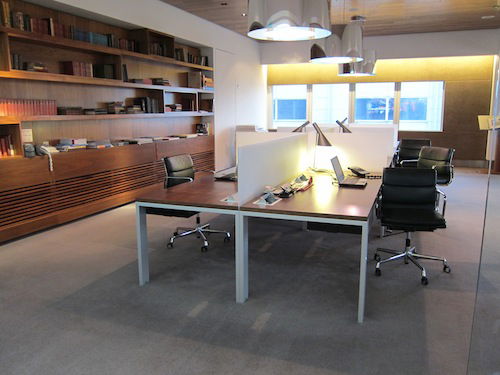 Clubhouse library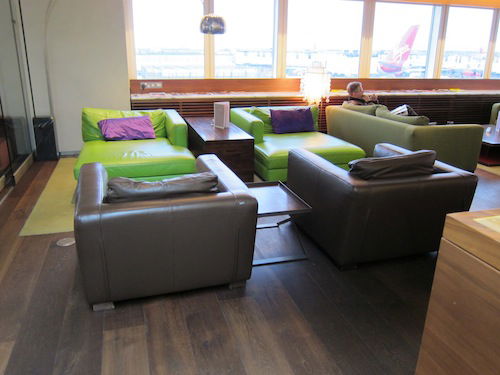 Clubhouse seating area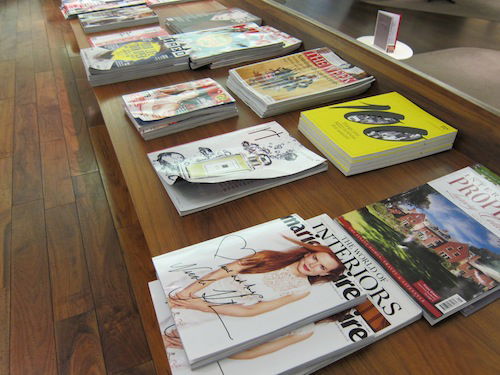 Magazine selection
There are waitresses roaming the lounge constantly serving drinks, though if you prefer a meal, there's a sit down restaurant area. Since I was there in the morning, they were serving breakfast, and had a very extensive menu. I went with a bagel with lox, which was delicious.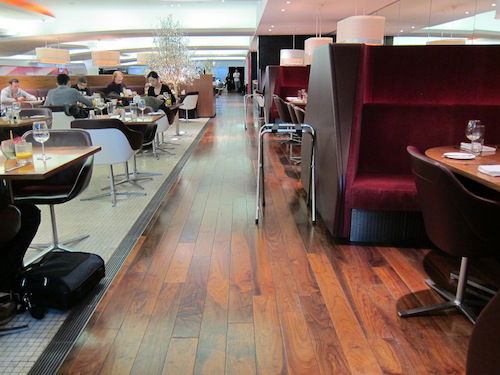 Clubhouse dining area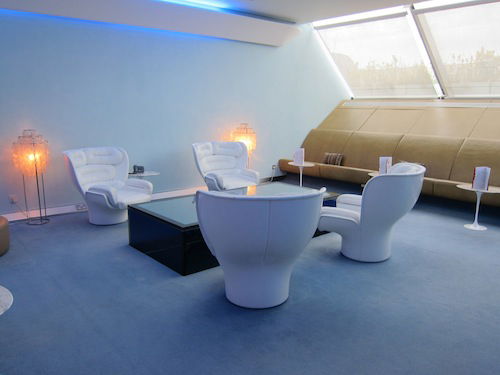 Second floor seating area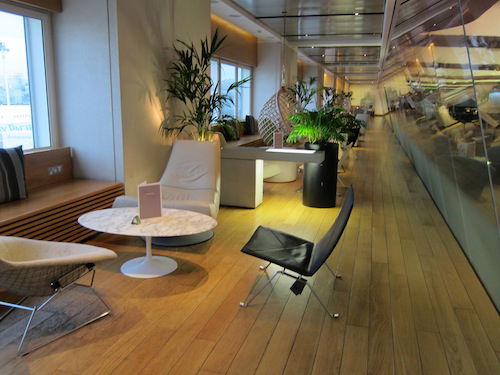 Clubhouse seating area by window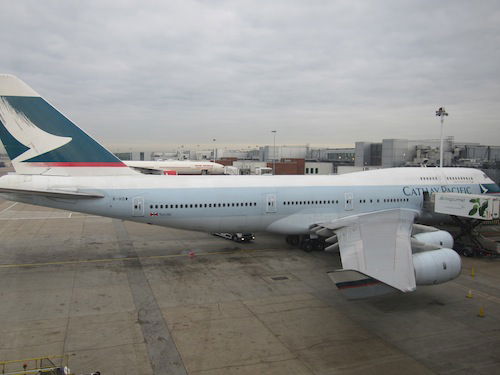 Cathay Pacific 747 view from window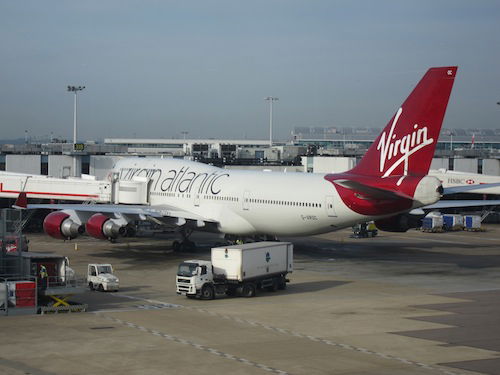 Virgin Atlantic 747 view from window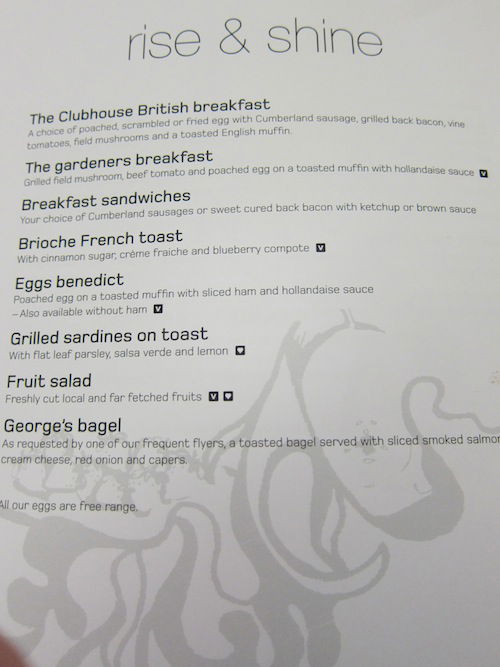 Breakfast menu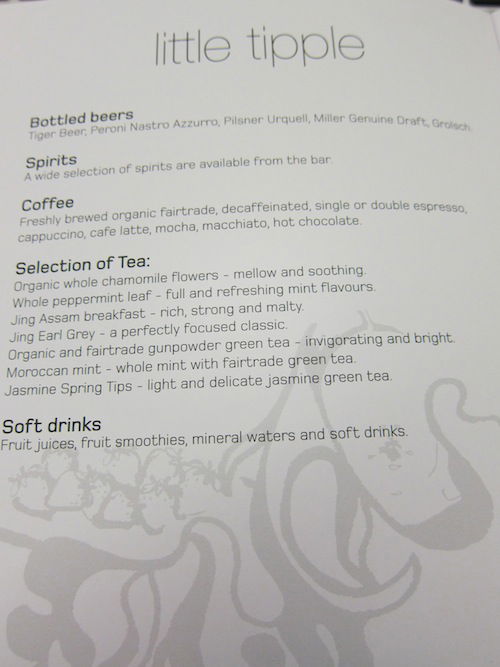 Drink selection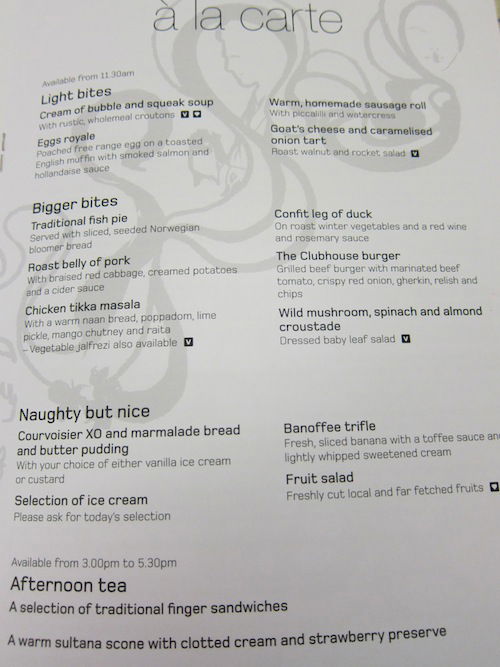 Lunch menu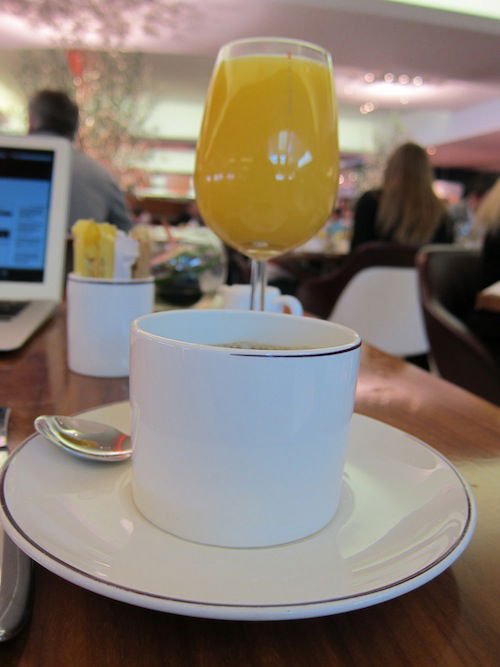 Orange juice and coffee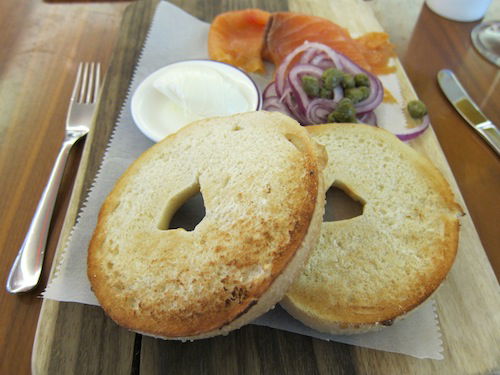 Breakfast
One of the other nice things about the lounge is that they have a Bumble & Bumble Spa, where you can choose from a variety of treatments. I went with a 15 minute back & shoulder massage, which was phenomenal.
It goes without saying that this is the nicest business class lounge I've ever been to… by a mile. And while this isn't as exclusive and the service isn't as attentive as the first class lounges of Lufthansa, Thai, etc., it has something special to it. Don't get me wrong, the Lufthansa First Class Terminal is amazing. The same goes for the Thai first class lounge in Bangkok. They're both incredibly luxurious. But this place is honestly fun. Yes, given the option I prefer Lufthansa's or Thai's flagship first class lounges, but this is a close third. And that's saying a lot, given that this is a business class lounge.