British Airways introduced its new Club Suite business class product in mid-2019. This represents a massive improvement for the carrier's long haul business class product. The new Club Suites seats have been offered on newly delivered Airbus A350-1000s and Boeing 787-10s, and on top of that all Boeing 777s and existing Boeing 787s will also eventually feature these cabins.
There's an exciting update when it comes to British Airways' progress with retrofitting existing planes with Club Suites.
British Airways 777s will all have Club Suites by next year
It has been announced that all Heathrow-based British Airways Boeing 777s will be retrofitted with the new Club Suites product by the end of 2022. This is great news, since the 777 is the backbone of British Airways' long haul fleet. The carrier has 59 Boeing 777s, including 43 Boeing 777-200ERs and 16 Boeing 777-300ERs.
It's interesting that the announcement specifically calls out Heathrow-based 777s. Will British Airways just keep the old product around forever for Gatwick-based 777s, will that just happen with a slower timeline, or what?
The new Club Suites represents a massive improvement for business class passengers. British Airways' 777s previously featured eight seats per row in business class, as cabins were configured in a 2-4-2 layout.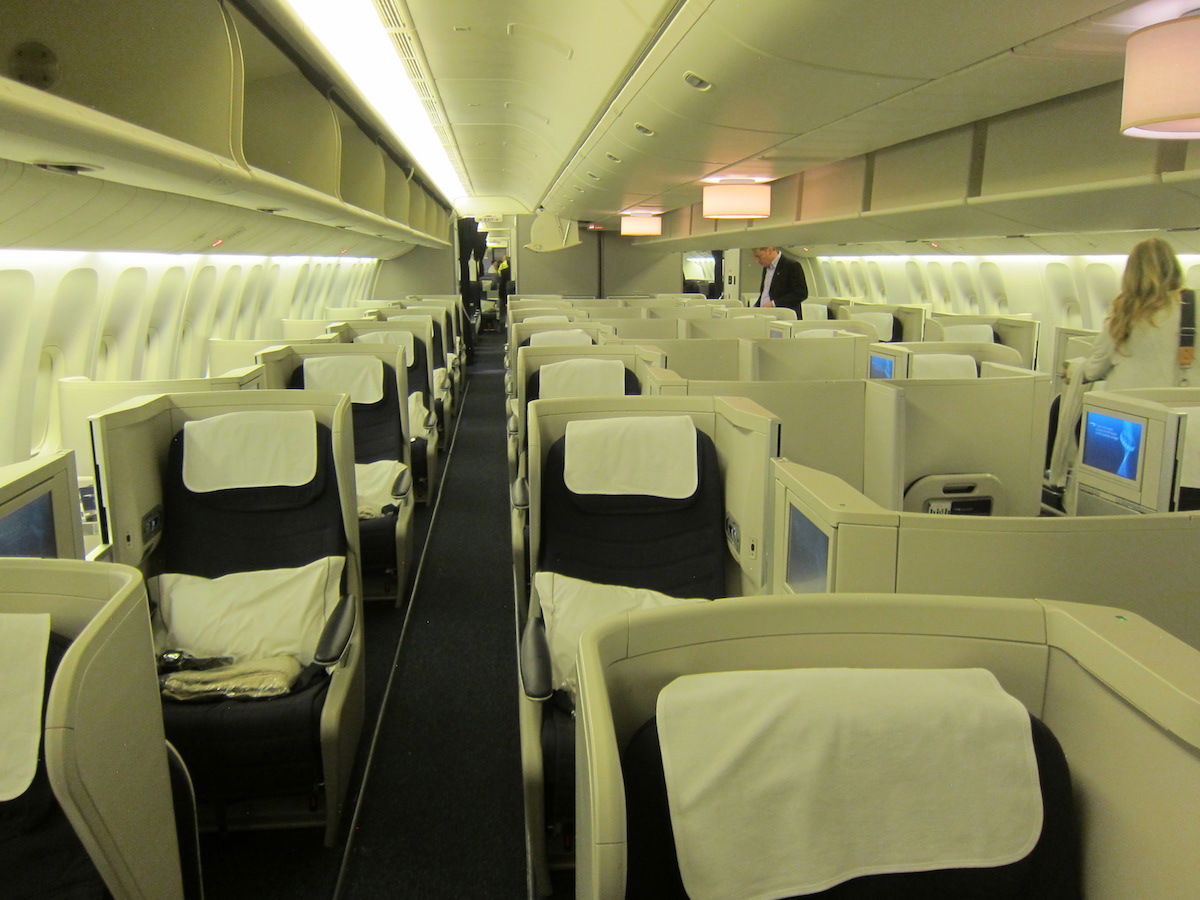 With the new Club Suites product, passengers get to enjoy a 1-2-1 configuration, with each seat also having a door. This product is an evolution of the Collins Aerospace Super Diamond reverse herringbone seat, which you'll find on quite a few airlines.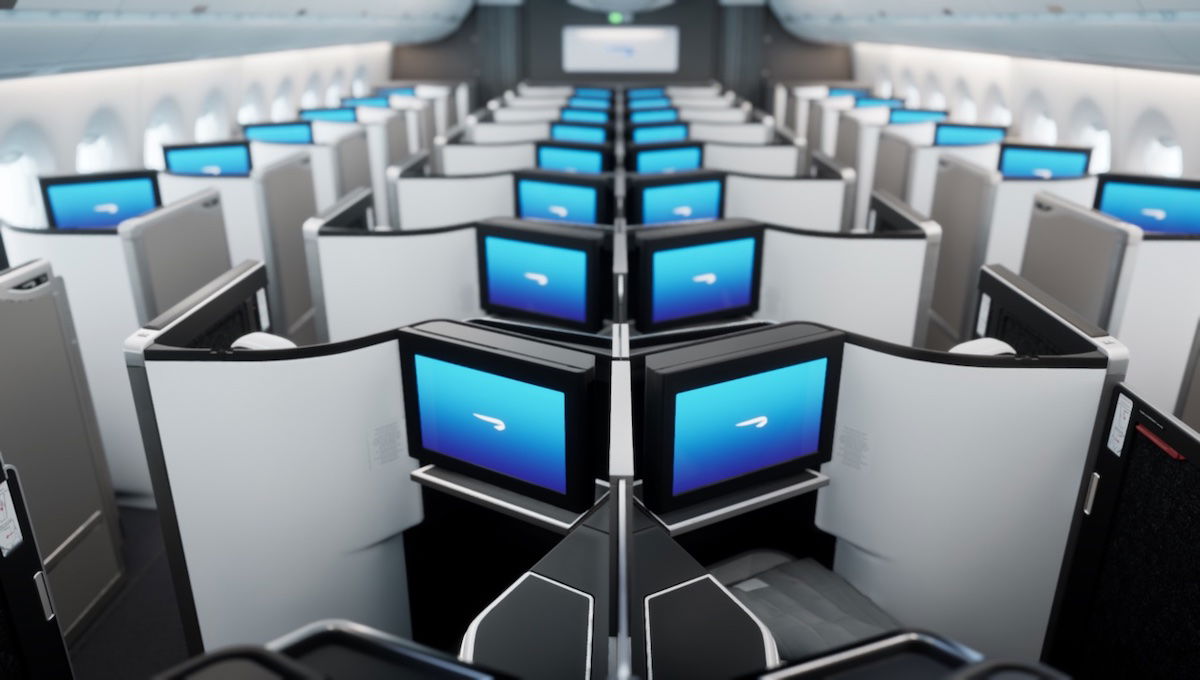 Up until now, British Airways hasn't guaranteed Club Suites on any particular routes, but that's changing. Effective immediately, all British Airways flights to New York JFK will feature Club Suites. Of course the New York to London market is one of the most lucrative air markets in the world, so it's not surprising to see the airline make this pledge.
The downside to British Airways 777s getting Club Suites
It's a small price to pay for a much better business class experience, but there is one downside to 777s getting the new Club Suites. When British Airways Boeing 777-300ERs get the new Club Suites, they're also having the size of the first class cabin reduced considerably.
British Airways is going from 14 first class seats to just eight first class seats on these planes.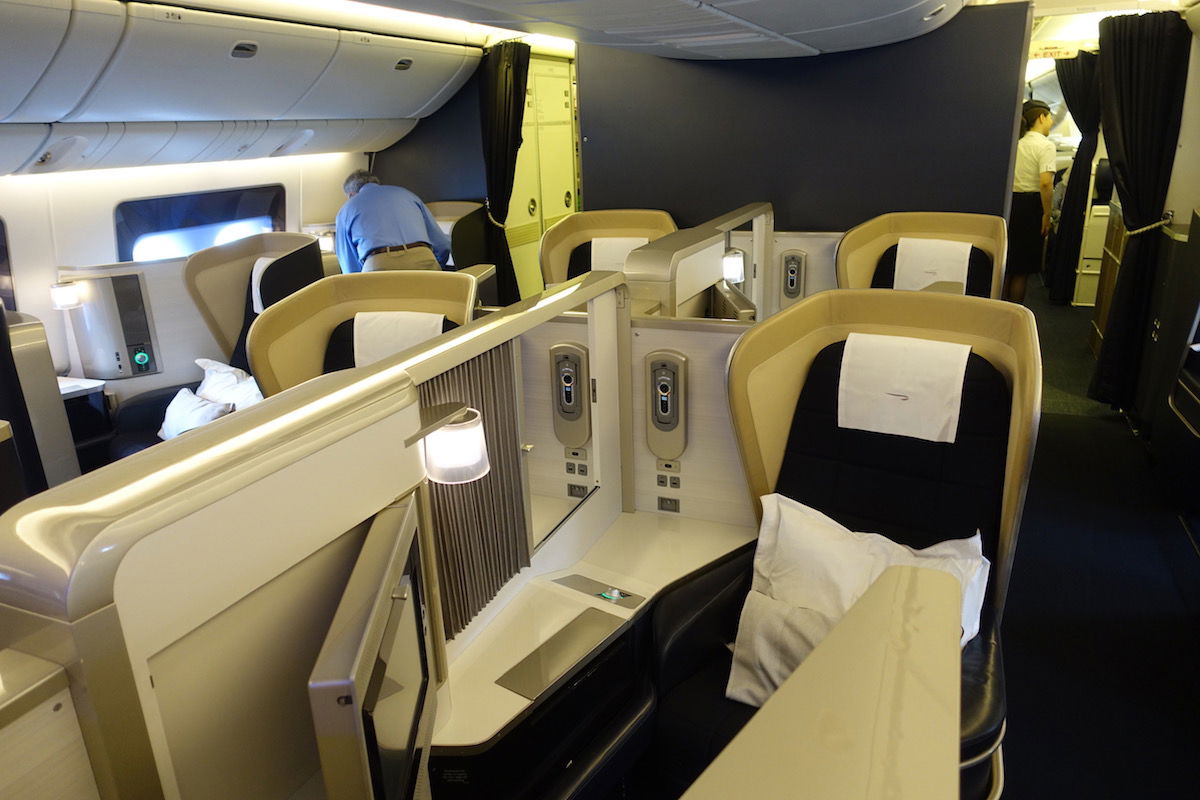 On the plus side, the seats are being mildly improved. While the "bones" are staying the same, British Airways' new first class suites have doors and larger and higher definition televisions.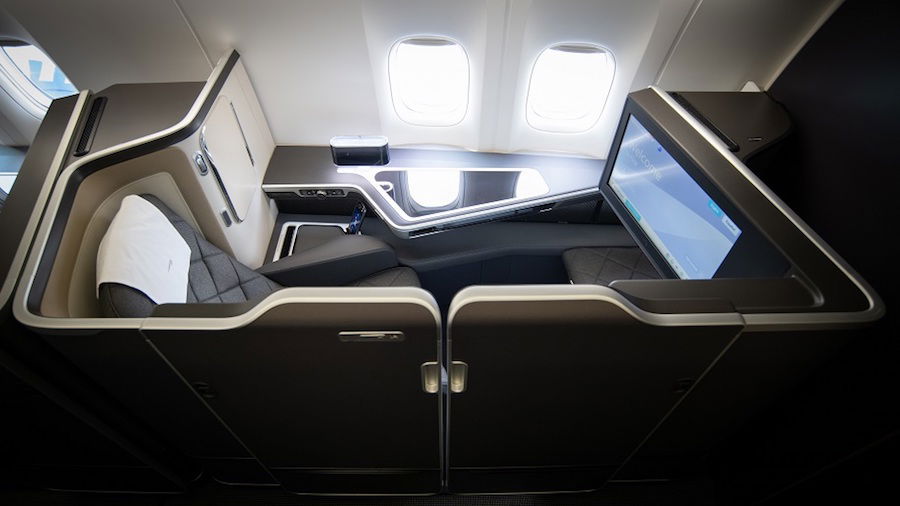 Now, some might argue there's not as much need for British Airways first class if business class is improved considerably, especially when you consider that British Airways first class isn't exactly industry-leading.
However, the first class soft product is much better than in business class, so for many people it's worth it, especially if you're redeeming Avios or miles, and the premium is reasonable.
Go figure the reduction from 14 seats to eight seats in first class has had a negative impact on award availability — it used to be easy to come by, while that's no longer the case.
Bottom line
British Airways has revealed that all Boeing 777s should feature the new Club Suites business class by the end of 2022. Given that newly delivered A350s and 787s also feature Club Suites, that means a majority of the long haul fleet should feature the new product by the end of next year.
Furthermore, effective immediately, all planes to JFK will feature Club Suites as well. It's not surprising to see this kind of a commitment, given what an important market New York is for British Airways.
Kudos to British Airways on the rollout of these new seats, because they truly do represent a massive improvement in passenger experience.
What do you make of British Airways' 777 Club Suites rollout?