---
Welcome to my next trip report, covering a whirlwind trip to Beijing (via Hong Kong) to review the long haul first class products of American Airlines and Cathay Pacific.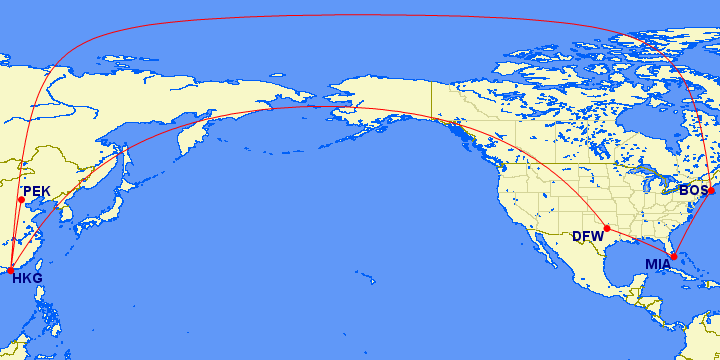 Trip Basics
I've been trying to finish the year off on a high note when it comes to airline reviews, and this trip was part of that. I had just returned from a trip to Singapore that had me reviewing British Airways' new A350 Club Suites, Finnair's A350 business class, Cathay Pacific's A350 business class, and more.
So two days later I embarked on another quick trip to Asia, which didn't end up the way I had initially planned.
Booking Flights
For the outbound portion of the trip I found a great paid business class fare from Miami to Beijing on American that I could route through Hong Kong. This would allow me to fly American's longest flight, between Dallas and Hong Kong, and upgrade that to first class, using a systemwide upgrade (while it can be tough to upgrade from economy to business class, upgrade availability is wide open from business to first class).
I booked a roundtrip ticket from Miami to Beijing, with the outbound in paid business class and the return in paid economy. I'll be taking the return trip next year, and booked that in economy because I can use a systemwide upgrade to easily upgrade to business class on the Beijing to Dallas flight (as I won't be routing through Hong Kong again — I figured doing the flight once was sufficient).
So here's the outbound portion of the ticket, noting that the entire roundtrip cost me ~$1,600:
12/08 AA2524 Miami to Dallas departing 7:36PM arriving 9:52PM [Business]
12/09 AA125 Dallas to Hong Kong departing 10:40AM arriving 5:35PM (+1 day) [First]
12/10 KA906 Hong Kong to Beijing departing 7:00PM arriving 10:10PM [Business]
This portion of the trip would also earn me over 20,000 elite qualifying miles, which would requalify me for Executive Platinum for next year.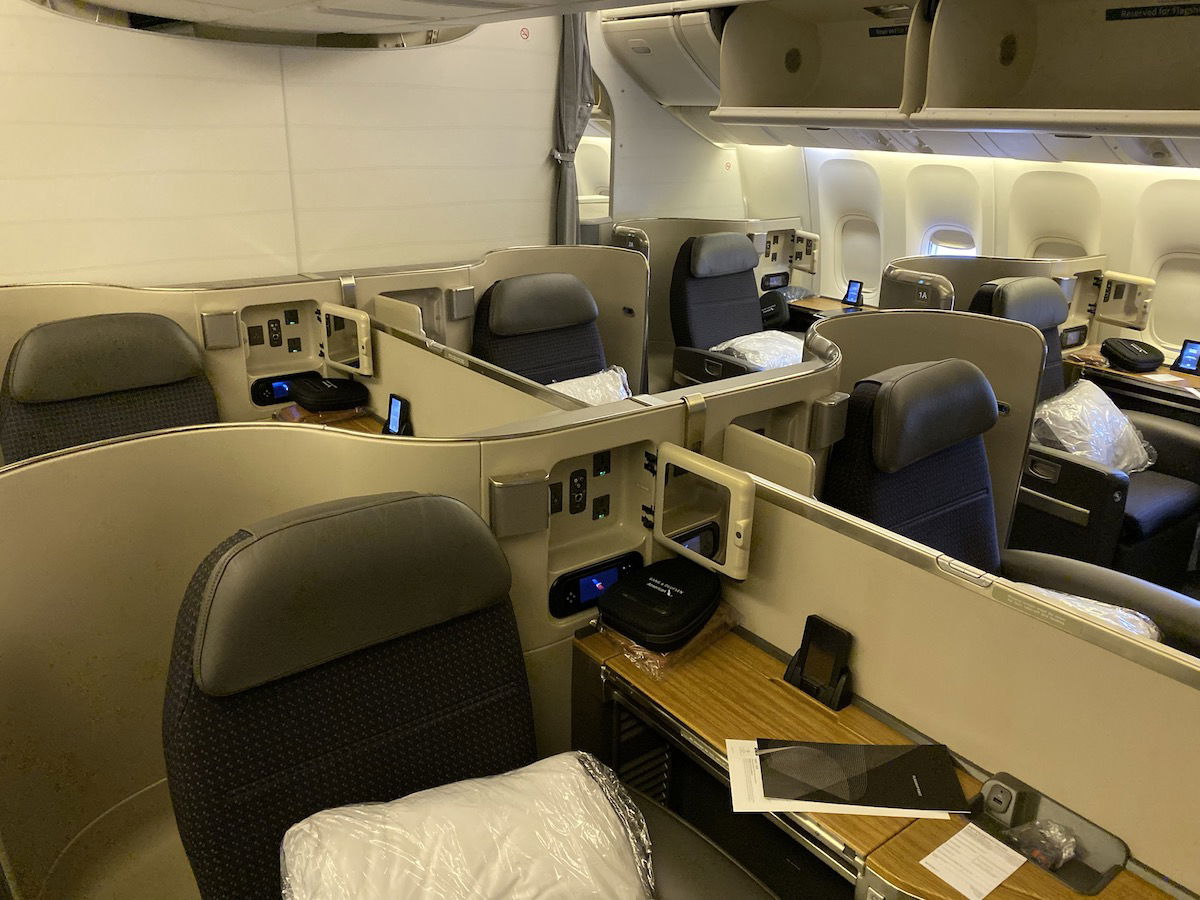 American's 777-300ER first class
For the return portion I had initially booked Beijing to Boston in Hainan's new 787-9 business class, though last minute they swapped the aircraft on the route, so it no longer featured their new business class product. As a result I decided to redeposit the award last minute, as I've already reviewed Hainan's old business class.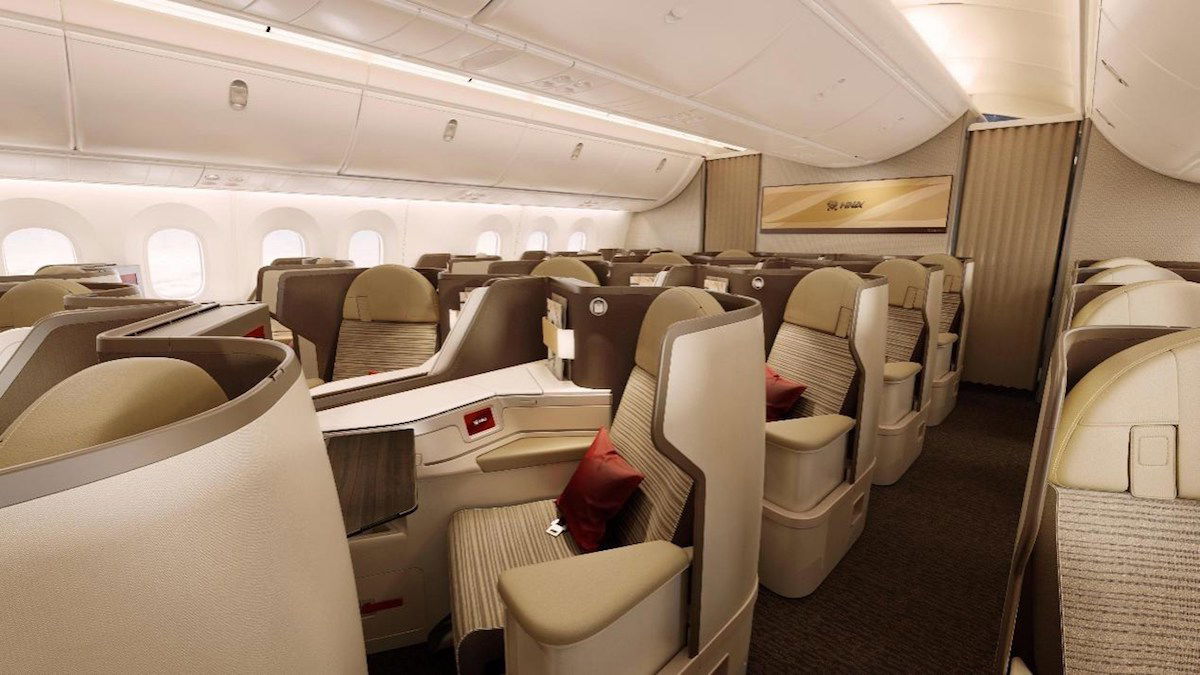 Hainan's new 787-9 business class
In the end I decided to book Cathay Pacific first class for the return portion of the journey, for three reasons:
A lot has changed with the logistics of booking awards in Cathay Pacific first class, so I ended up booking the following for 125,000 Cathay Pacific Asia Miles (transferred from Amex) plus $141 in taxes, fees, and carrier imposed surcharges:
12/11 KA937 Beijing to Hong Kong departing 7:30AM arriving 11:15AM [First]
12/11 CX812 Hong Kong to Boston departing 6:05PM arriving 8:50PM [First]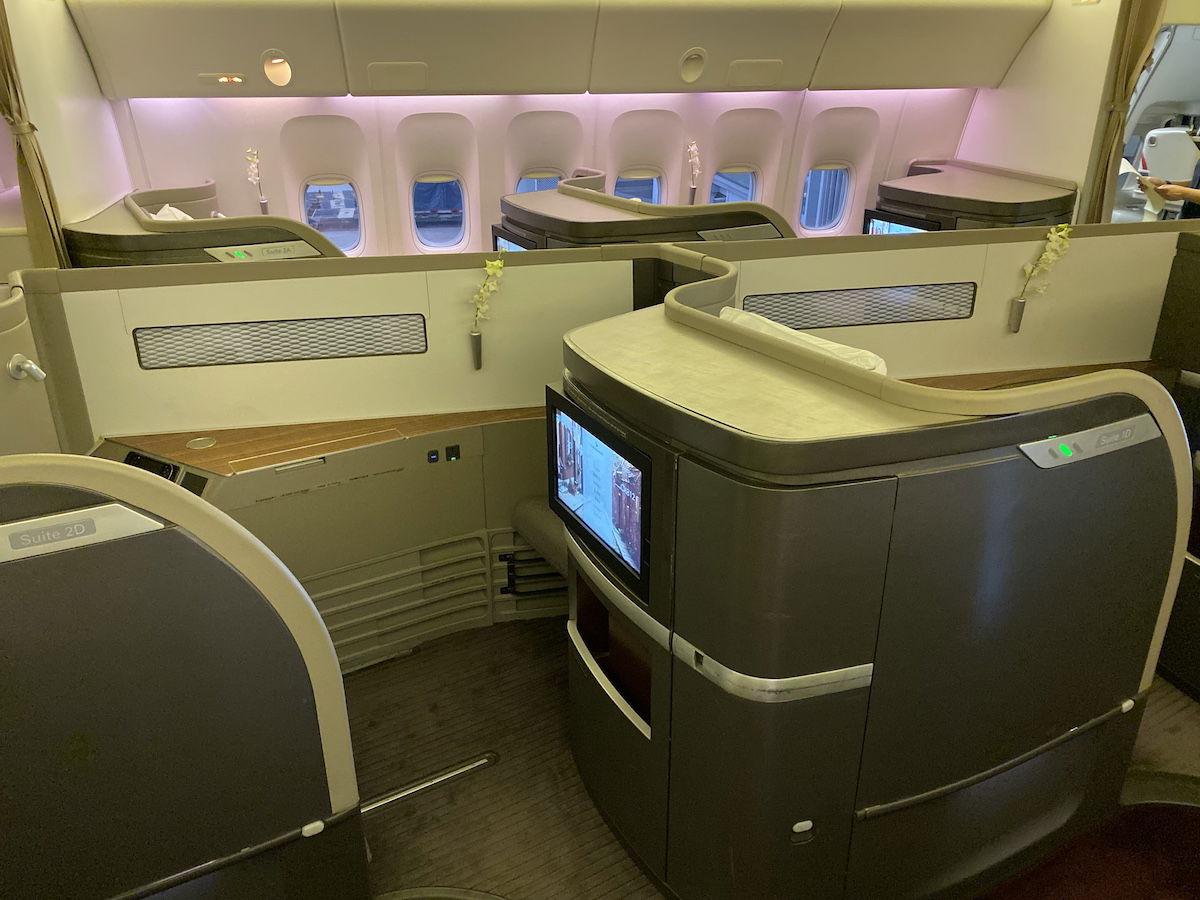 Cathay Pacific's 777 first class
As you can see in the table of contents at the top of the post, the next installment in this series will specifically be about how to redeem miles for Cathay Pacific first class nowadays, since a lot has changed with how they release award availability, and I've spent some time studying this closely.
Booking Hotels
With this trip I was spending two nights in hotels:
I won't be reviewing these hotels because I've reviewed them both, and more importantly, I literally just spent a few hours at each of them (I was at the Grand Hyatt DFW from 11PM until 4:30AM, and was at the Hilton Beijing Airport from 11:30PM until 5AM).
Why so little time at the Grand Hyatt DFW? Because I wanted to be at the Flagship Lounge the second it opened, so that I could get the best pictures possible.
Bottom Line
Talk about a trip of contrasts. I think you guys mostly have a sense of what the service was like on my American first class flight, though the rest of the first class soft product surprised me (in a way), and Flagship First Dining at DFW really surprised me.
Contrast that all to my return in Cathay Pacific first class, where I had the cabin to myself, which was a first for me on Cathay Pacific.
While I was initially sad that my Hainan flight got swapped, in a way I appreciated the opportunity to do such a direct comparison of two transpacific first class products.
What a trip this was!