Cathay Pacific has been working on refining both their first and business class products over the past several months. This has been a process, as they have already rolled out new dining in business class, and now they'll be rolling out more changes. While some of these improvements have already quietly been introduced, the airline has today officially unveiled the changes.
Cathay Pacific describes these as an array of thoughtfully chosen enhancements to their soft product, including an improved dining experience and better amenities for resting.
Admittedly based on the press release it can be tough to figure out how much of an improvement this all represents, because the descriptions of everything is a bit hippy-dippy. For example:
These enrichments are designed to offer passengers a more holistic, sensory experience that begins from the moment they begin their journey.
A large part of this elevated product is due to Cathay Pacific's new collaboration with luxury UK lifestyle brand Bamford, which has delivered a range of new amenities, including new travel kits and plush bedding.
So, what should we expect?
Cathay Pacific's New First Class Service
Cathay Pacific says that they're relaxing the mind, body, and spirit with their first class changes, to give customers a complete, personalized journey as lavish as the experience they would enjoy on the ground.
Among the changes to Cathay Pacific first class:
There will be a new "service moment" upon boarding in the form of a welcome reception tray, including a personalized welcome note, a hot towel, and a glass of refreshing sparkling jasmine silver needle tea from JING
Wellness extends to the menus, which will include lighter options for the main and breakfast meals, including healthier options like superfood bowls, lighter protein side dishes, cold pressed juices, and more
There will be new tableware, including china from Noritake, cutlery from Robert Welch, and full-size wine glasses from Riedel
There will be refreshed amenities and bedding from Bamford, including a 600 thread count mattress and duvet, a soft full-size pillow, and branded male and female amenity kits
There will be Botanic Pillow Mist from Bamford with the turndown service
Some of this is pretty minor, like pillow mist, but I am very excited to see them refreshing their meal service in first class, which I feel otherwise hasn't changed in about a decade.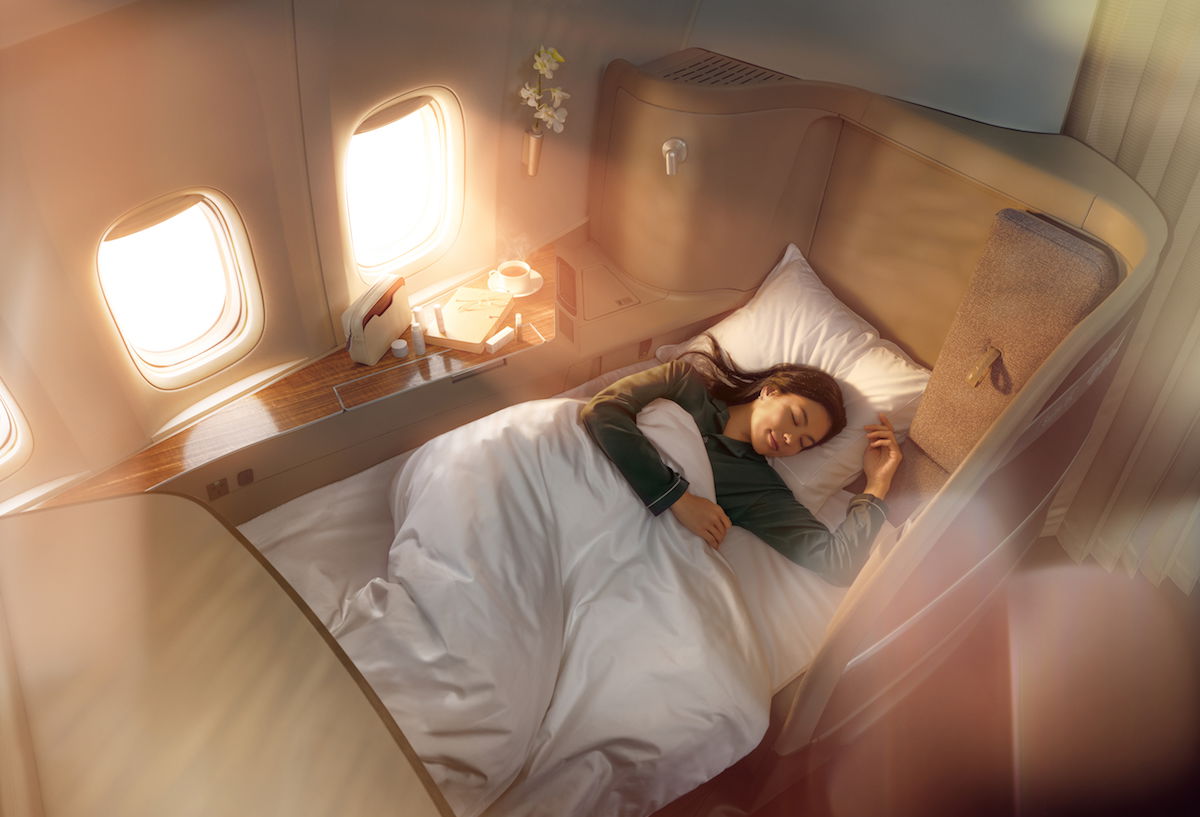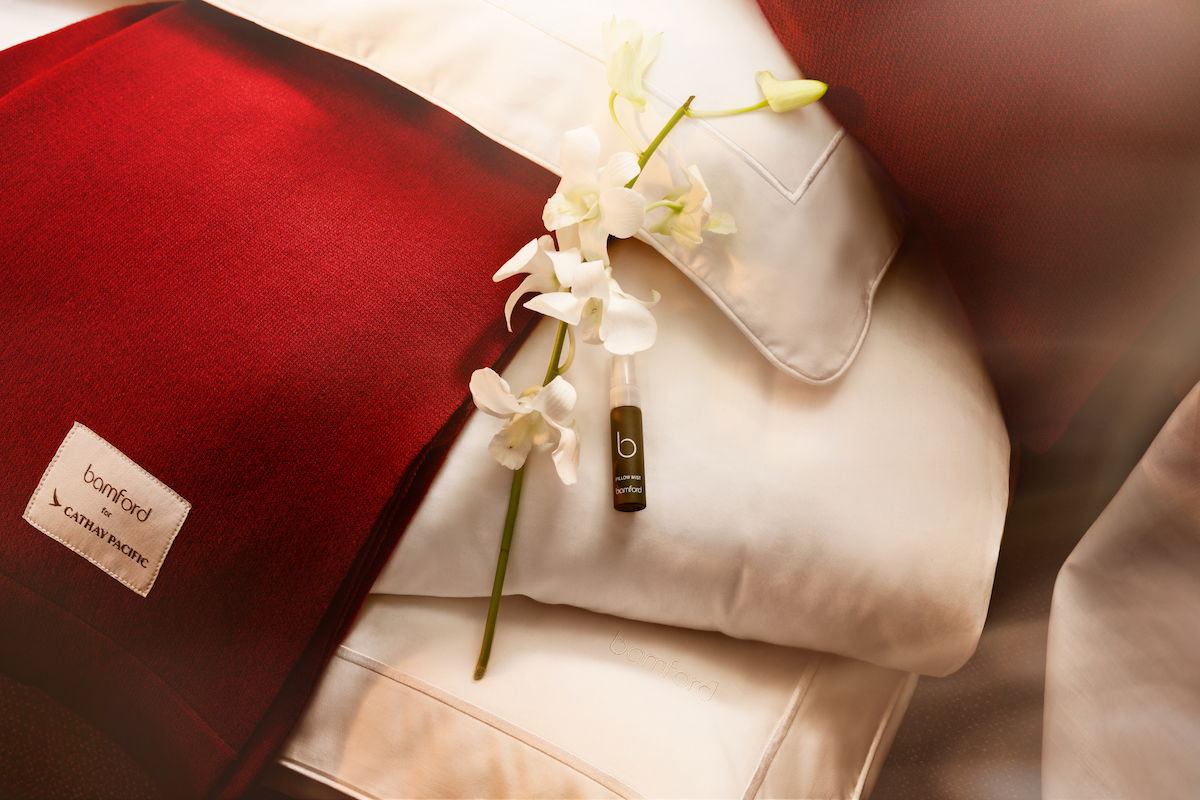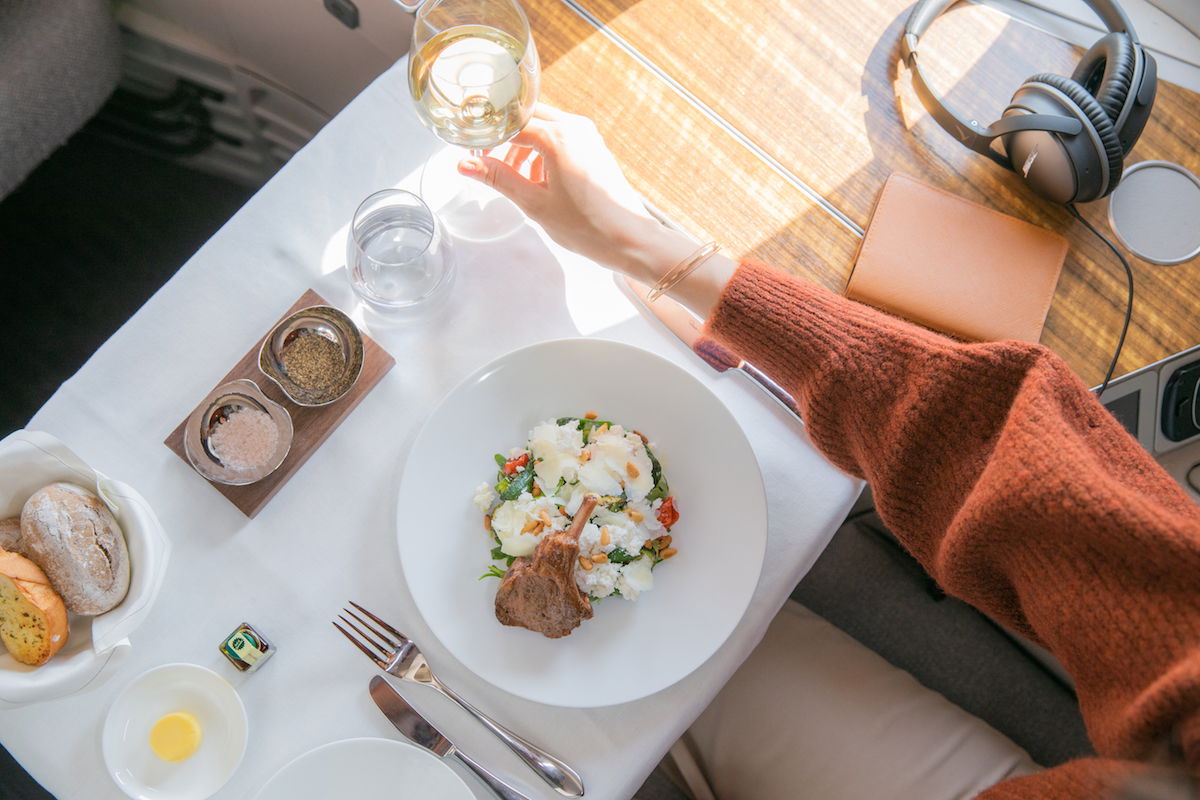 Cathay Pacific's New Business Class Service
Cathay Pacific says that their new business class product is a "complete sensory experience." Among the changes to Cathay Pacific business class:
There will be a new range of bedding developed by Bamford, including a soft mattress topper along with a larger, plusher sleeping pillow, and premium quality slippers
There will be a new 400 thread count pillowcase and a two piece duvet
In regional business class, there will be a new day blanket and plush pillow
There will be new amenity kits, which will be unisex and will be available in four colors that rotate throughout the year
This complements the refreshed long haul business class dining concept that completed its roll out earlier this year
These all sound like great changes. I've heard pretty good things about the new dining concept, so when you combine that with better bedding and wifi being rolled out throughout their fleet, Cathay Pacific's business class is looking better than ever before.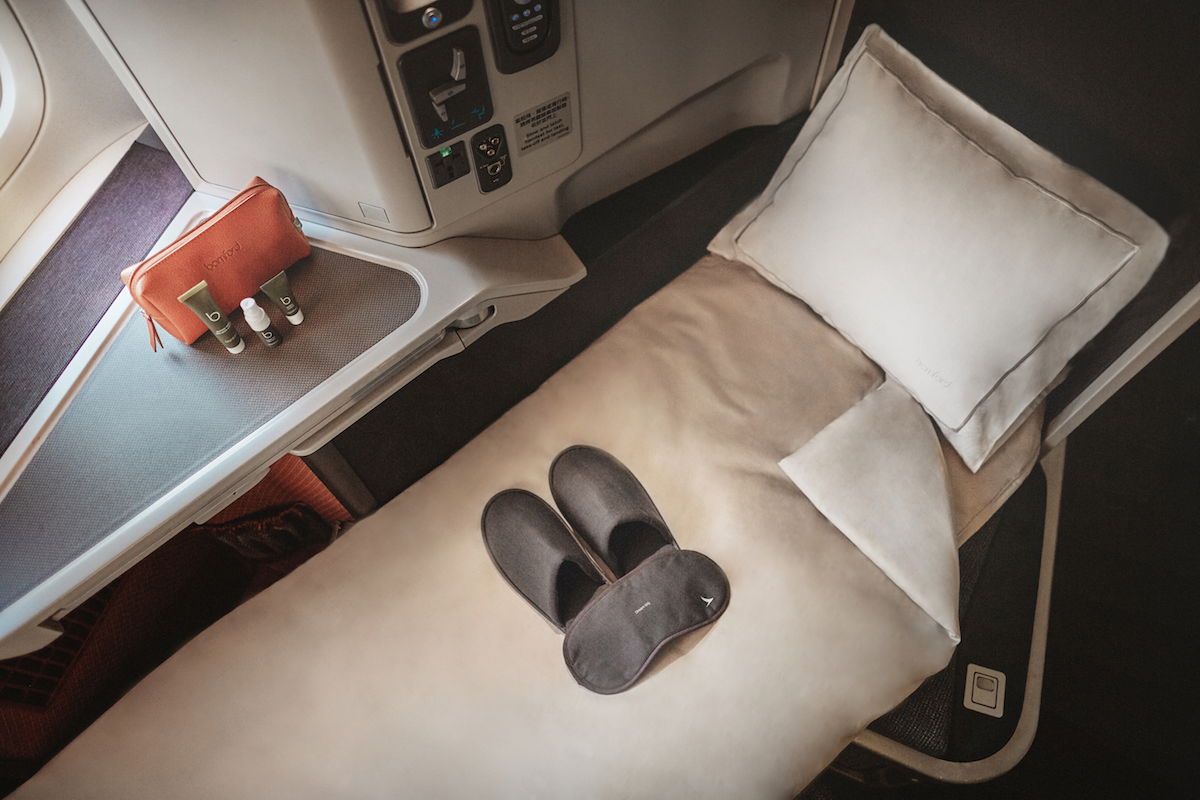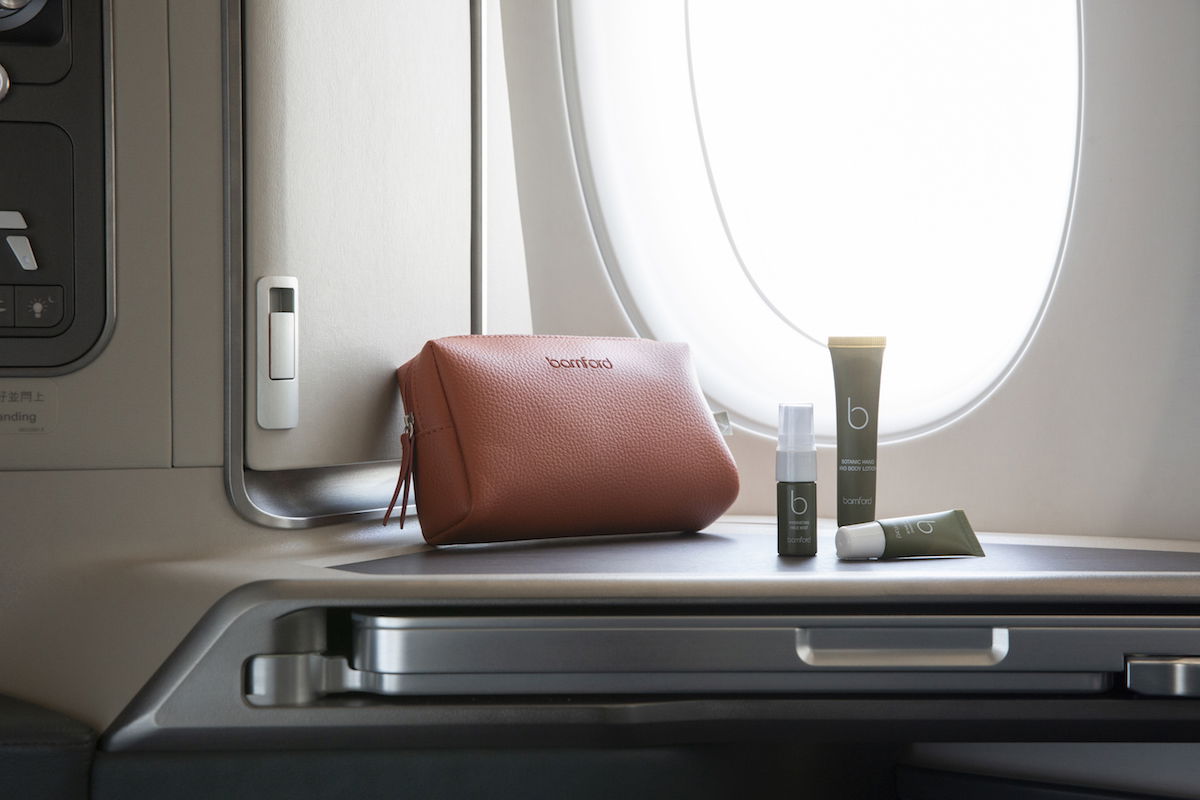 Improved Inflight Entertainment
Cathay Pacific has also recently unveiled a huge inflight entertainment expansion, which is available in all cabins.
Bottom Line
While there's no doubt that at least part of this is marketing, this all sounds pretty good to me. Cathay Pacific has already rolled out a (long overdue) new dining concept in business class. Now we'll also see new bedding and amenity kits in first & business class, as well as an improved dining concept in first class.
I'm excited to be flying Cathay Pacific's A350-1000 business class from Hong Kong to Toronto soon, so that I can review these new services. This also makes me want to fly Cathay Pacific first class again, to see what has changed.
What do you make of these Cathay Pacific service changes? Has anyone flown with them recently, and if so, did you notice any changes?