Update: See here for a full review of this Dallas to Hong Kong American Airlines first class flight.
I just flew American's 777-300ER first class from Dallas to Hong Kong, which was a roughly 16hr30min flight. This is American's longest route, and also one of their flagship routes, based on the fact that it features upgraded amenities and catering. Therefore one would hope that American would be putting their best foot forward on this flight.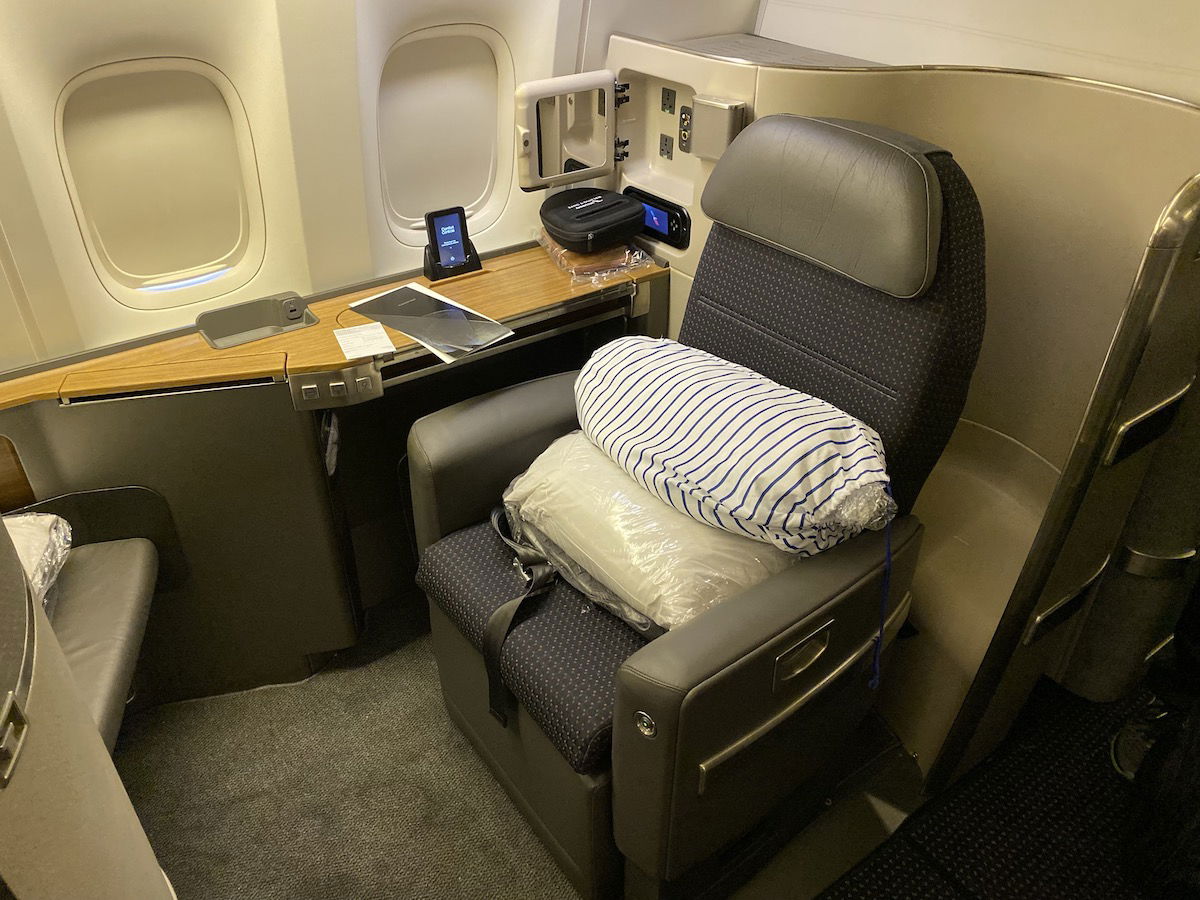 American Airlines first class seat
Also, while I doubt/hope no one was paying this much, for "shock value" I'd like to point out that a one-way ticket for this segment in first class would cost $6,900.

Full disclosure, I was on a paid business class ticket and upgraded to first class with a systemwide upgrade.
While I'll have a full review of this flight soon, in this post I wanted to focus specifically on the service from the crew (I won't talk about the food, amenities, seats, etc. — I'll save that for the review). All I can say is "wow," and I don't mean that in a good way.
American's International First Class Service
I have low expectations when it comes to service on American, though I couldn't believe how bad the service was in first class. You have two flight attendants taking care of just eight people, and despite that, I've had better service in economy class.
The sad thing is that the flight attendants weren't rude, and I wouldn't even say they were "bad apples." Rather it's just clear that American in no way makes an effort to differentiate service in first class.
My "issues" with service on this flight fall into two general categories — there's the lack of basic manners (which I'd expect even in economy), and then there's the complete lack of anything "first class" about the service.
What Happened To Basic Manners?
There are certain things we're taught as little kids, and that I'd expect no matter what business I patronize. And those basic things were missing here:
I said "thank you" whenever I was served anything, and the first time that I received a "yup" (or anything) in response was 15 hours into the flight
The flight attendants didn't speak in full sentences, but rather they just barked fragments at me; "drink?" "starter?"
Upon deplaning some first class passengers were confused about which door to deplane through; rather than saying "excuse me, we're deplaning through this door," the flight attendant yelled "this way, woohoo"
While passengers were getting ready to deplane, the crew was already packing their bags up in the galley and positioning them to get off, rather than saying bye to passengers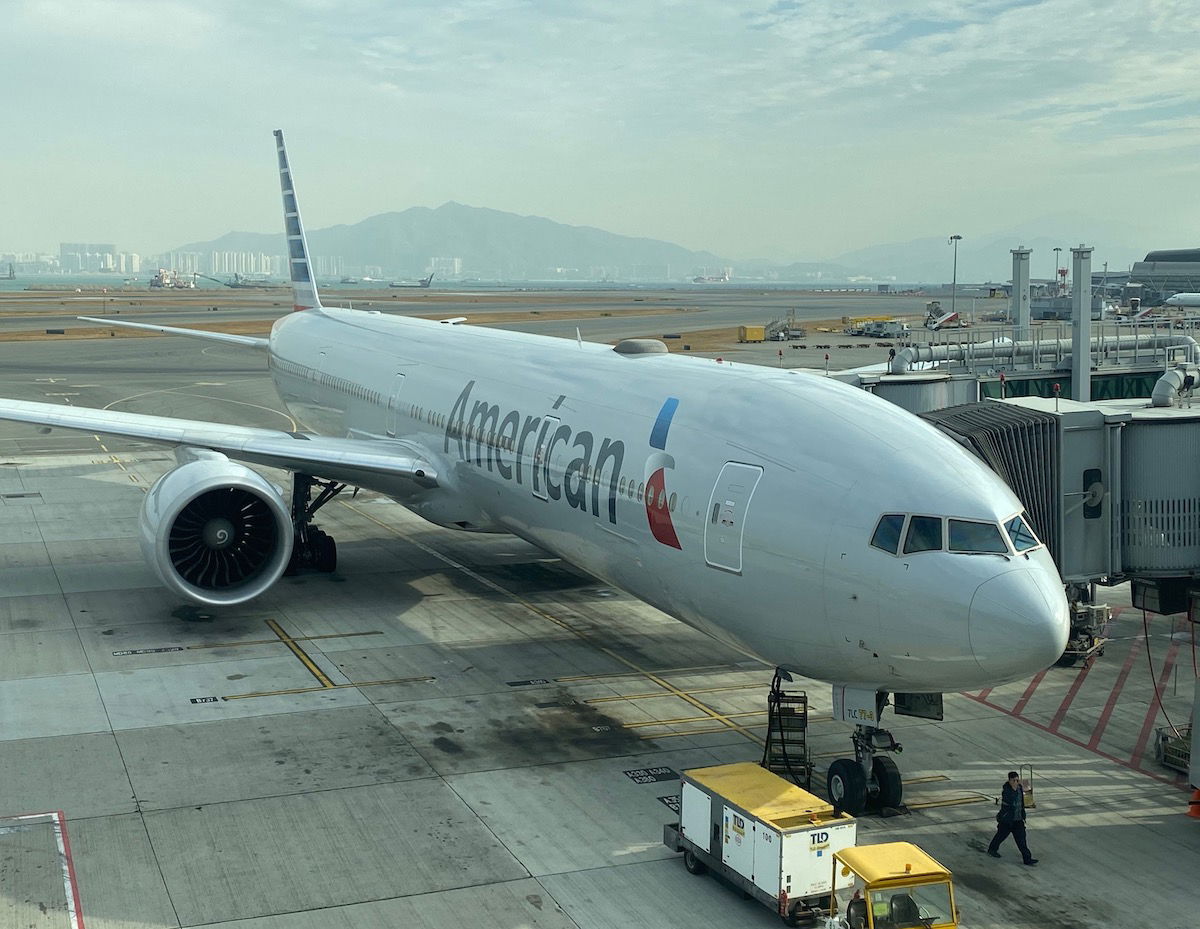 American 777-300ER in Hong Kong
This Is First Class, You Say?
Then there are things that you expect to be standard in international first class, but that never happened:
Not once was I addressed by name, and not once did either of the flight attendants introduce themselves by name
I wasn't welcomed onboard, but rather my first interaction with the purser was when 10 minutes after boarding she stopped by my seat and said "orange juice, water, champagne?"
There was virtually no communication during the meal service; there was no "this is your appetizer, enjoy," but rather everything was just placed on my tray without a word
Not once was I thanked for flying American
I asked the purser what kind of white wine they have, and her response was simply "you have a list," and while I get that's true, she should be able to phrase it differently, and/or should have a bit of knowledge about the product
When I pushed the call button it took a while for them to respond, and when the flight attendant appeared at my seat she said "what's up?"
On many airlines (like Emirates) the first class galley is off bounds for crew members who don't need to be there, to minimize noise and disruption; on American it's the employee canteen and water cooler, and there was a never-ending stream of flight attendants leaving and departing the forward galley
The menu advertises how American not only offers turndown service in first class, but they even describe it as "premium turndown service," and below is what that looks like (could you imagine if you were staying in a hotel and that's how the blanket was folded for turndown service?)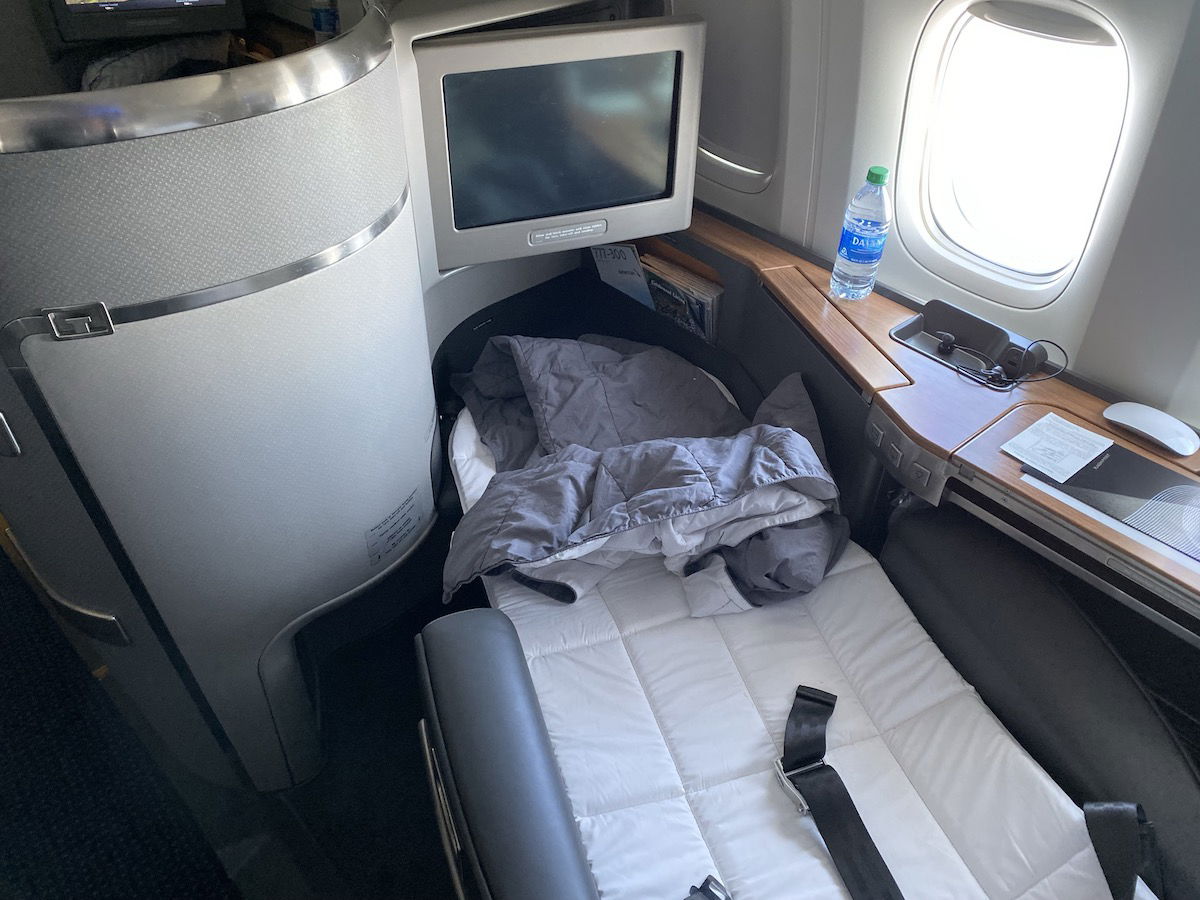 American Airlines' "premium" turndown service
The most substantial conversation I had with a flight attendant on this flight was when I went back to business class to photograph the snack bar. As I did so, a flight attendant popped up and said with a smile "so how does it look?"
Go figure she must have either been the language speaker on the flight or a reserve, because she was otherwise too young to have the seniority to work this flight.
I Don't Actually Think This Crew Was Especially Terrible
On the one hand, it's mind-boggling to me how this is the service that American Airlines provides in first class. The sad thing is that this isn't even a function of being well versed in the first class service, but rather it's about the most basic customer service skills.
Should flight attendants have to be told to please speak in full sentences, and not to get passengers' attention by saying "woohoo?" Shouldn't that be common sense?
Here's the thing — I actually don't think that this crew was especially bad by American's standards for this route. I don't think these flight attendants should get in trouble, and I don't even think they should be called into their manager's office for their performance.
Working first class is more or less just seniority based, and that's the extent of it. It's not like American actually has strict service standards in first class, but rather there are things that they "encourage" employees to do. How often does that actually happen? Not very often, in my experience.
As far as I'm concerned these flight attendants were just providing service in line with American's vision… which is non-existent.
I'd say this was the third worst service I've had in first class, after TAAG Angola and China Southern (though based on what I've heard, China Southern has improved significantly in the meantime).