December is a month of airline review trips for me, as I'm catching up on some products that I'm overdue to try.
In general I like planning review trips last minute, if for no other reason than airlines constantly having schedule changes, and sometimes even having aircraft changes.
While I'm currently on a trip where I'm flying British Airways, Finnair, and Cathay Pacific, next week I'm booked on a trip where I'll be flying American Airlines and Cathay Dragon to Beijing, and then Hainan Airlines from Beijing to Boston.
I've dealt with one quirk and one issue with the return portion of the trip, so I wanted to provide a warning and also ask what you guys would do in my situation.
Hainan Seat Assignments Don't Stick
I booked the trip about a month in advance, and have been monitoring the seatmap. I had selected a specific seat shortly after booking, and what's weird is that about a week after I selected the seat it showed as being unassigned on the seatmap.
So I called up Hainan to reassign it. They had no problem confirming the seat, and it showed correctly again. But then a few days the seat showed as unassigned again. No one at Hainan could give me an explanation for why.
I'm not sure if that was just foreshadowing the bigger issue I was about to have, or what…
Hainan Swaps Planes Last Minute
When I wrote about being excited to fly Hainan's new 787-9 business class, a couple of people warned me to be careful with Hainan's last minute plane swaps. Or more specifically, they maintain the same type of aircraft, but you end up on a plane with a different configuration.
This was something I was generally aware of, though I didn't figure it happened that often.
I had been keeping an eye on the seatmap for the Beijing to Boston route in days leading up to departure, and repeatedly saw the seatmap switch from a business class cabin with four seats per row…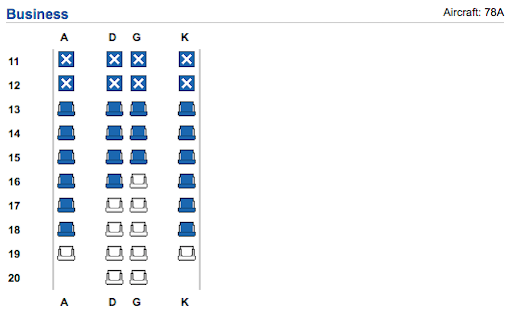 To a business class cabin with six seats per row…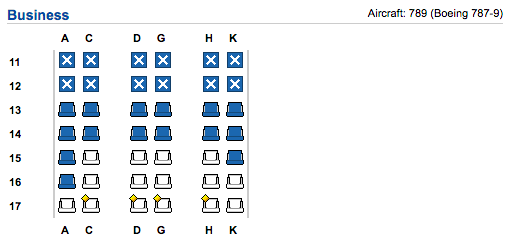 Go figure that today this finally happened to the flight that I'm booked on.
On the most basic level, this post is intended to warn those booked on Hainan that equipment swaps seem to be pretty common, so don't book Hainan fully expecting you'll get their new business class.
What Do I Do Now?
I've reviewed Hainan's old 787 business class, so to me there's not much appeal to flying that again.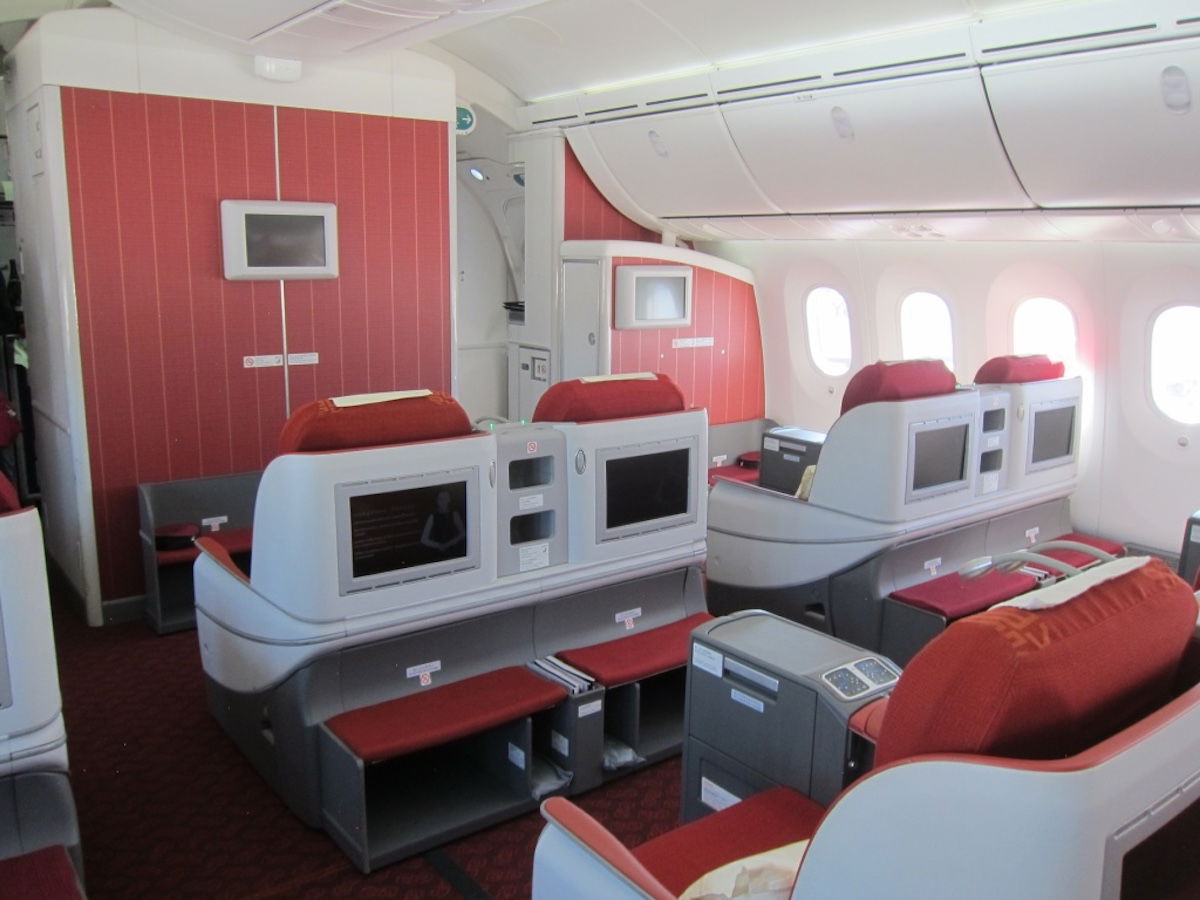 The whole reason I planned to fly them was to review their new business class.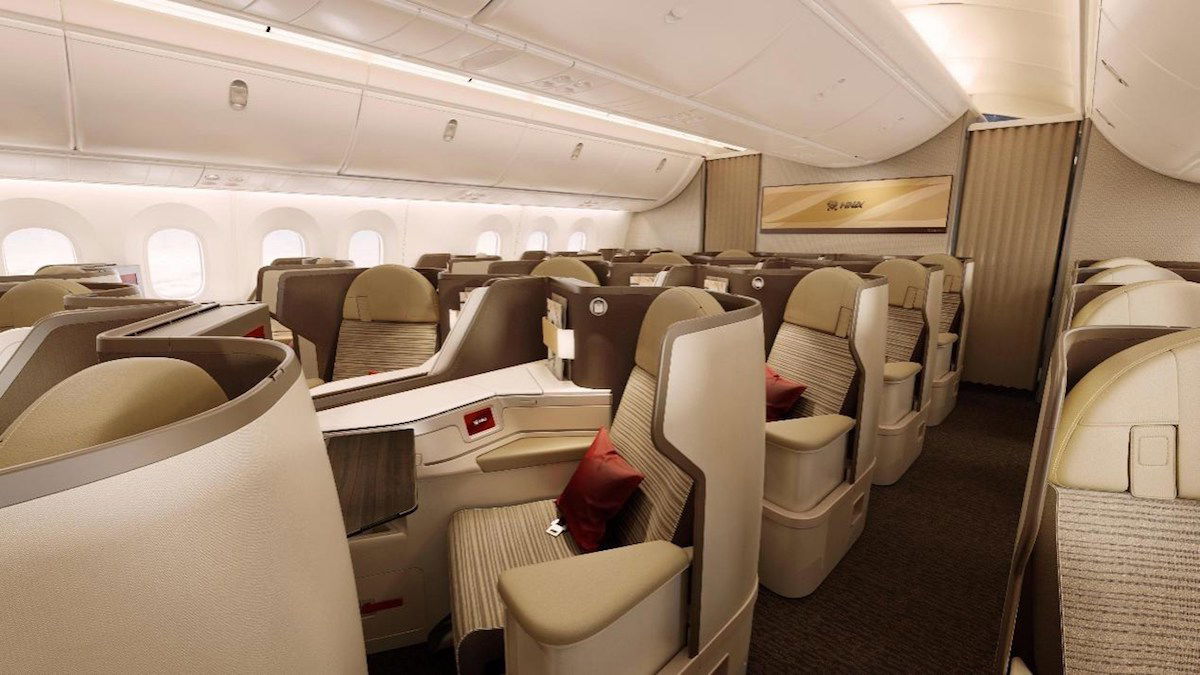 Fortunately I booked this award through Alaska Mileage Plan, so if I wanted to I could redeposit the award at no cost.
Assuming the aircraft swap is likely to stick, I need a new plan. The added wrinkle is that I can't make this trip much longer than it already is, because I have doggy daddy duties at home upon my return, and Winston will be mighty unhappy if he has to go to the doggy hotel longer than necessary.
As I look at options:
Unfortunately no other North America Hainan routes from Beijing have business class award availability for my date
I'd sure be tempted to review Juneyao Airlines between Shanghai and Helsinki, but at that point I'd be going way out of my way, and it would extend my trip significantly
I could review Air China's new A350 business class from Beijing to Milan, and then from there could book a reasonably priced business class ticket back to Miami on TAP Air Portugal, allowing me to review their A330-900neo
I really want to review ANA's new business class, but there's only availability from Haneda to London; so I'd need to spend a night in Beijing, then fly Beijing to Tokyo, spend a night in Tokyo, then fly Tokyo to London, then spend a night in London, and then fly home; Winston has strongly rejected this option
I'm sure there are other options, but those are the first things that come to mind
For Hainan frequent flyers, what are the odds that my flight switches back to having the new business class? What should I book as a backup? Lastly, if you are flying Hainan, be prepared for an aircraft swap!