It's amazing the amount of innovation we've seen the past decade with international business class seats. Some international business class seats today look a lot like top international first class products did a decade ago.
Perhaps the most reliable and consistent new business class hard product is a reverse herringbone seat, where each seat has direct aisle access.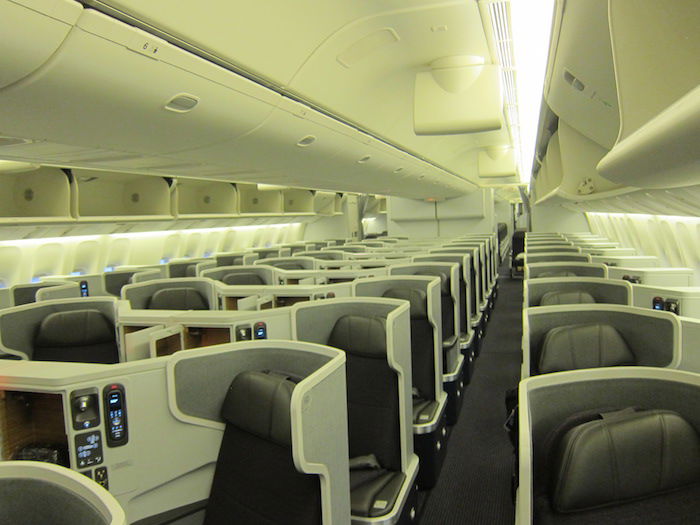 However, we've seen some innovative other new products as well. Earlier in the year I flew in an Apex Suite for the first time, a product that's available on select Japan Airlines, Korean Air, and Oman Air planes.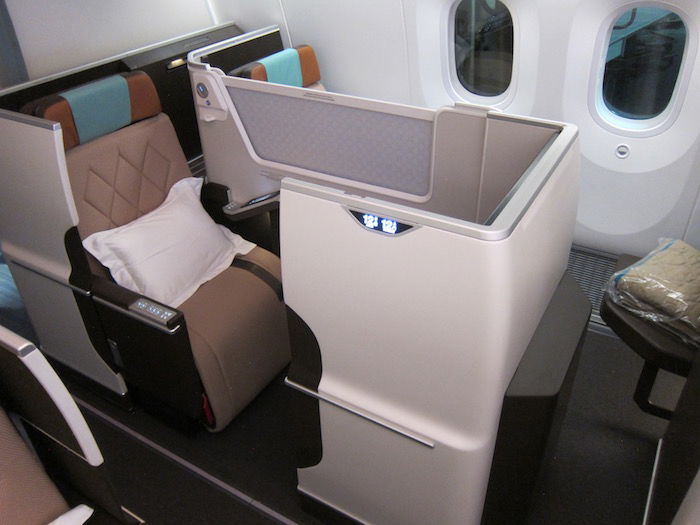 The window seats in this configuration are probably the all round best business class hard product, as they feature unrivaled privacy and personal space.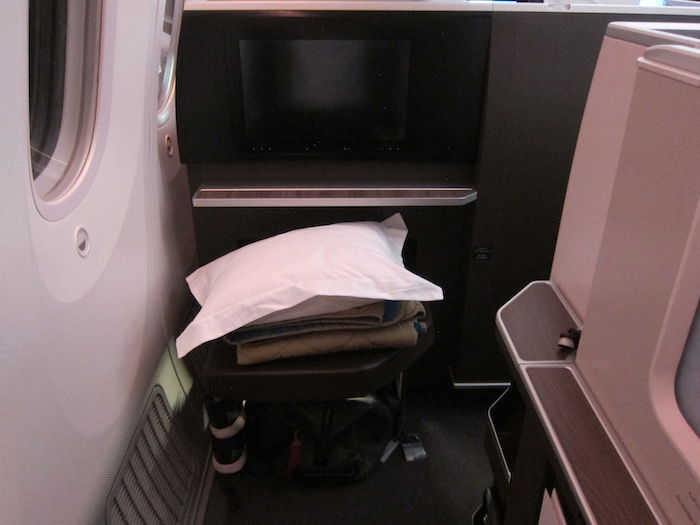 Well, this morning I flew Royal Air Maroc from Doha to Casablanca, a flight that was operated by a 787 with their new business class product. I'll have more thoughts on the actual flight shortly, but in the meantime I want to talk about the seat as such.
As far as I know, Royal Air Maroc is one of only two airlines with this type of seat. The other airline is Philippine Airlines, which has this seat on select A330 aircraft.
I'd like to nominate this seat as the worst new business class seat out there. Don't get me wrong, I still felt very fortunate to have a flat bed, and it wasn't actively uncomfortable. However, it was such a unique seat, so it's clear a lot of effort was put into its production… but it's just so poorly executed.
The cabin is in a 2-2-2 configuration, with a total of 18 business class seats between doors one and two.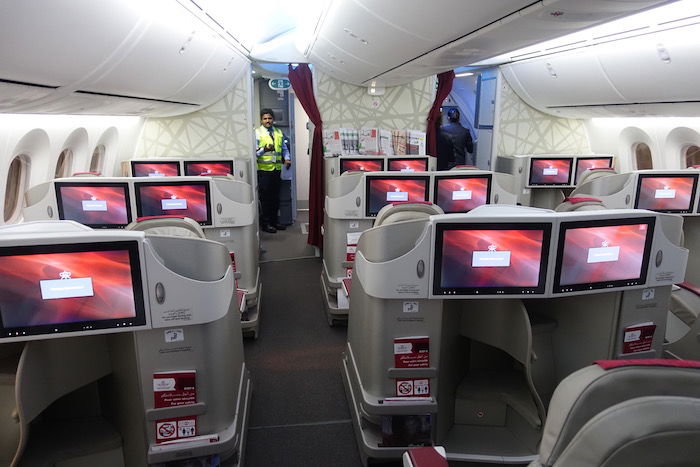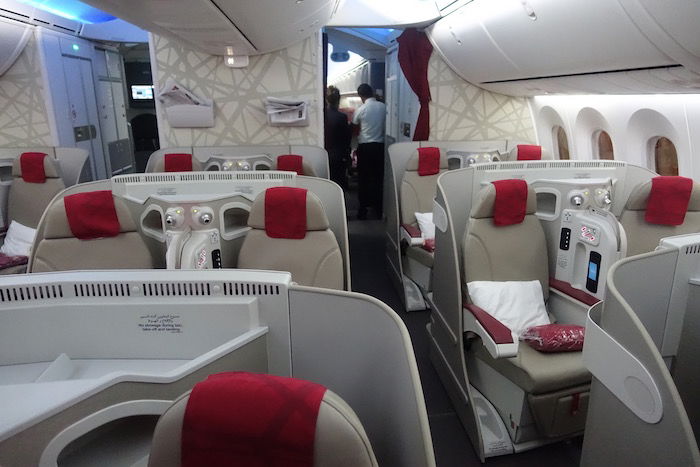 Up until now the seats may look pretty standard, but this is where things get bizarre.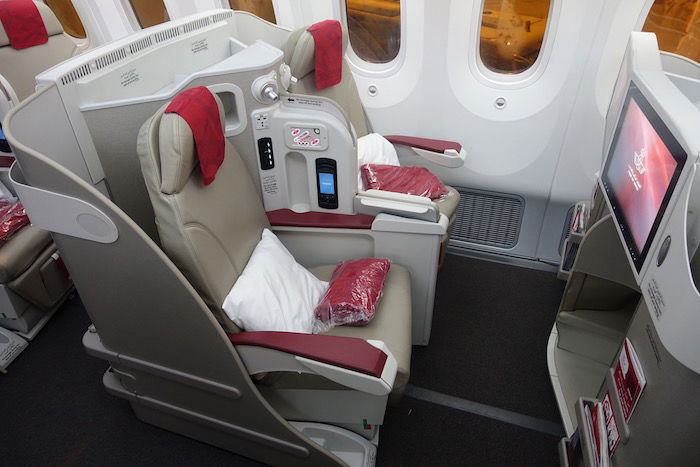 Take a look at the footrests. Notice anything unusual?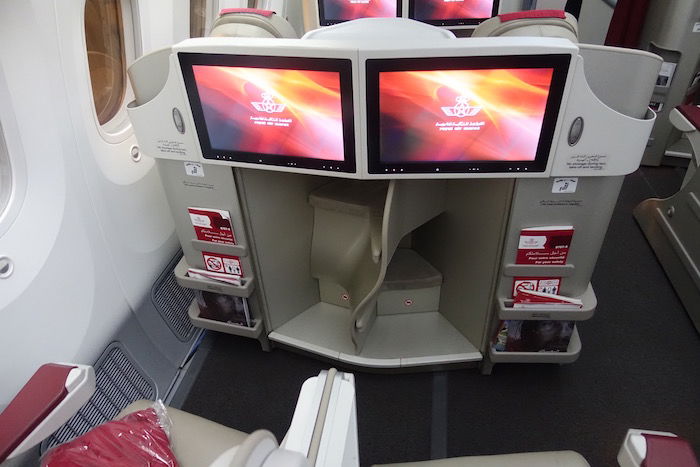 Here's a closer look: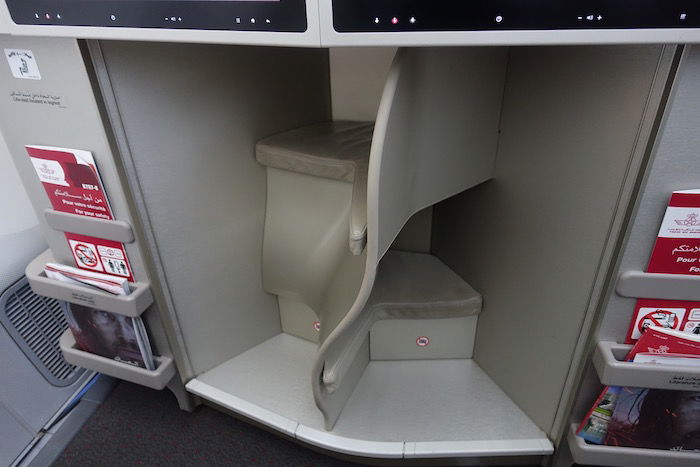 The seats recline to different levels, so the window seat in bed mode is about a foot higher than the aisle seat.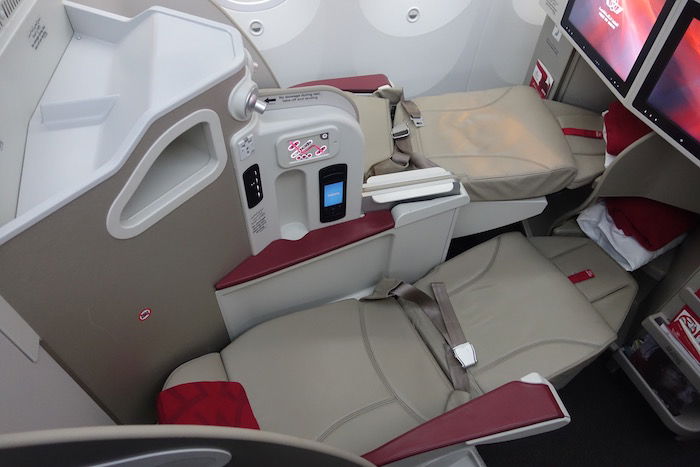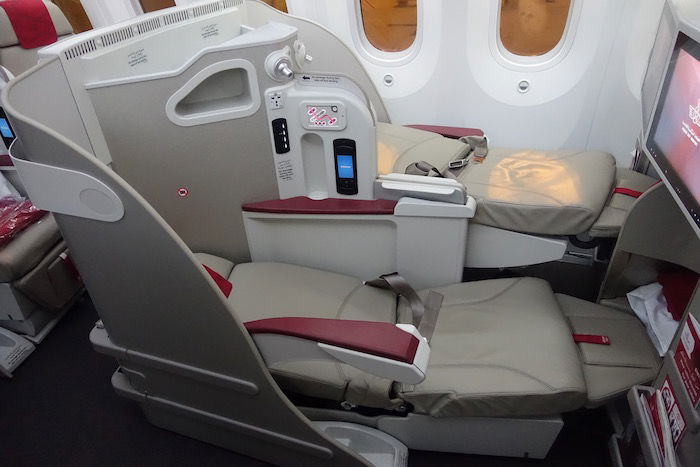 What's wrong with the seat?
The second you start reclining, the aisle seat lowers and the window seat raises, meaning you can't recline the seat at all while using the tray table
For the "top" seats, you can't place your feet on the ottoman unless you're fully flat, given how high the ottoman is; while slightly better in the "bottom" seats, it's still not very comfortable to put your feet up unless you're reclined
There's no place you can just place a beverage, aside from the leather armrest
The seats lack padding
If you're in the window seat and reclined, it's almost impossible to get out if the aisle seat is reclined as well, since there's no gap between seats in bed mode
While the tray table slides, there's only one position it can be in where it's "secured" (otherwise it's flimsy and not stable)
It would be really awkward to sleep next to a stranger in this configuration, given that your legs are so close together, and the person in the window is almost looking down at the person in the aisle seat
You have to angle your legs in order to fit them into the foot area, and the seat overall is very narrow
Bottom line
This seat is so unique, yet one of the least functional seats I've seen. It seems to take the worst of existing seats, rather than the best. I don't know what the seat designed was thinking when they designed this seat. I guess I'm not surprised that only two airlines have ordered this seat (as far as I know).
I believe this is intended to be an efficient and high density configuration, but I'm not sure that's the case in practice.
Oman Air has the same number of Apex Suites in the same area on their 787s…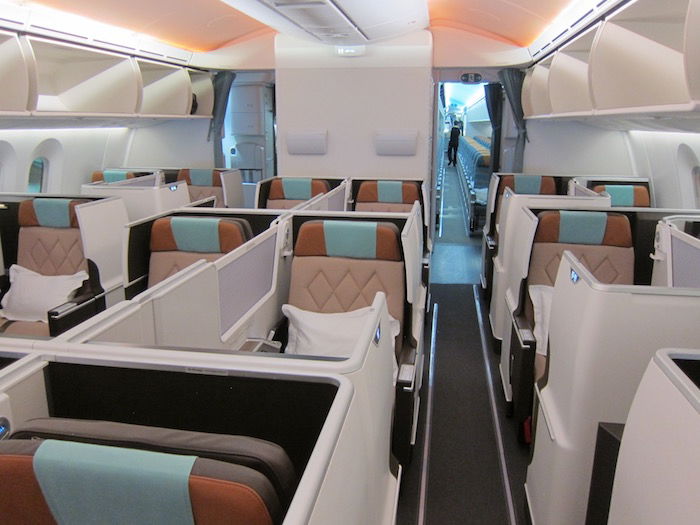 Avianca even manages to fit 20 reverse herringbone seats in the same space on their 787s…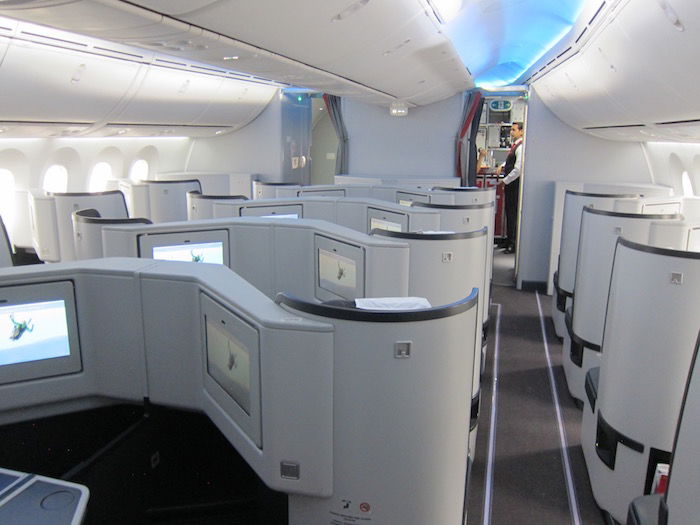 Stay tuned for more on Royal Air Maroc, which I was pleasantly surprised by overall. But this seat… well, not so much.