While there are still more questions than answers, there's an exciting update regarding the future of British Airways' Airbus A380s.
British Airways A380s getting new first & business class
At the start of the pandemic, British Airways grounded its Airbus A380 fleet, as several airlines did. Fortunately in late 2021, the airline brought back these planes, and all signs point toward the whale jet staying in British Airways' fleet for years to come.
The catch is that at this point British Airways' A380 interiors are quite outdated. British Airways has introduced its new Club Suites business class in recent years, but up until now there hasn't really been much of an indication of if/when A380s will get these cabins.
As flagged by Head for Points, The Sunday Times had an interview with British Airways CEO Sean Doyle, which contains some tidbits about the future of the A380. Here's what the story states:
Hundreds of millions of pounds will be spent refitting BA's 12 A380 double-decker superjumbos. This is an aircraft so popular with passengers that most airlines make it their flagship — but, under Cruz, it became BA's most dated jet. It will have a new first class — perhaps on the upper deck for the first time — the popular new business-class Club Suite, also upstairs, and new premium economy and economy cabins.
As you can see, British Airways plans to reconfigure its entire A380 fleet with new cabins. Most significantly, British Airways' A380s will get the carrier's Club Suites business class, plus a new first class.
There had been speculation that British Airways would refresh the cabins on its A380s, but not much official, so this is a positive development. The big question now is the timeline with which A380s will be reconfigured:
On the one hand, I can't imagine it will be anytime soon; British Airways is currently finishing up reconfiguring Boeing 777s, and then the plan is to reconfigure Boeing 787s, so I would think A380s would only be reconfigured after that's complete
On the other hand, if British Airways only reconfigures A380s in 2025 and beyond (for example), for how many years can these planes with new cabins really remain service, and how does the airline make the economics of that work, since you have to amortize that investment over a lot of flights for it to make sense?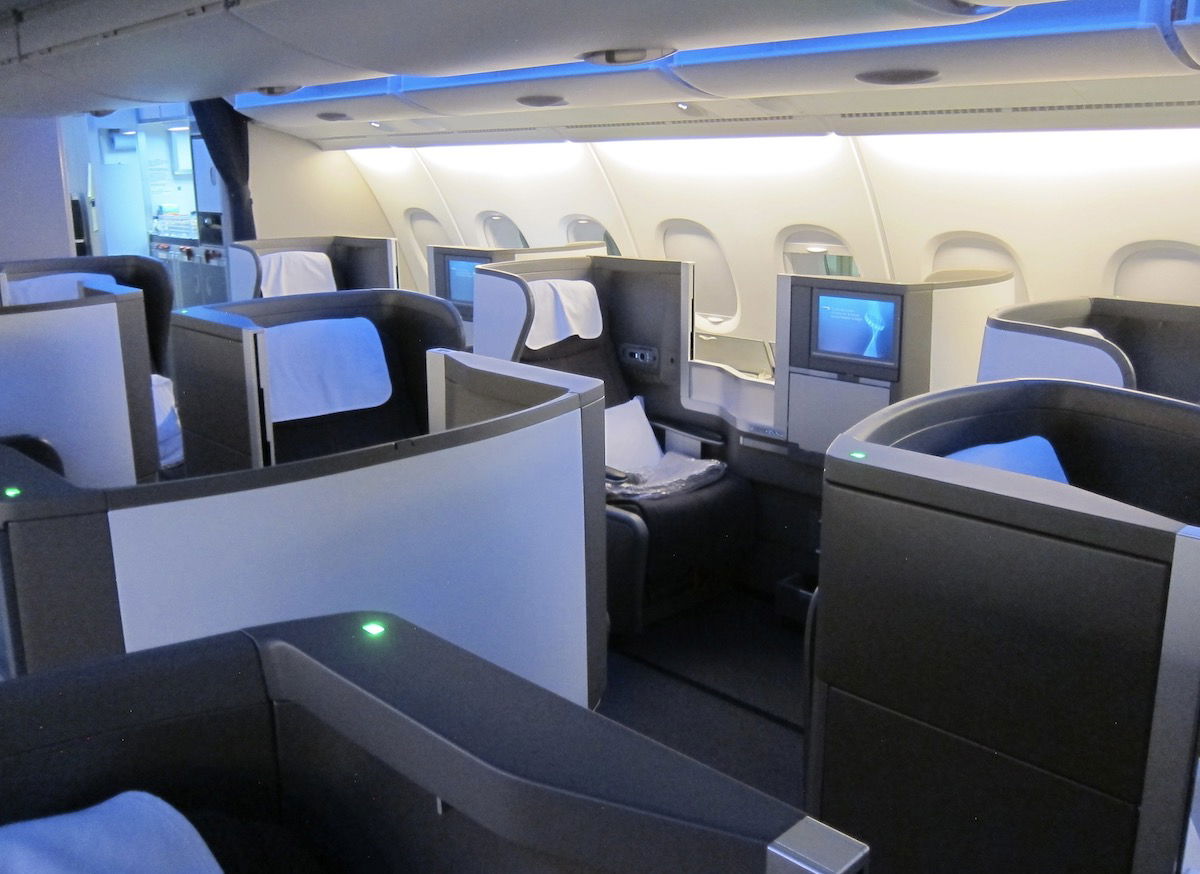 What can we expect from British Airways' A380 cabin upgrades?
British Airways currently has one of the most unusual A380 layouts of any airline, as the A380 has business class, premium economy, and economy on the upper deck, and first class, business class, and economy on the lower deck. There's not another airline that has three different classes of service on each A380 deck. You'd think that's not terribly efficient, so I'm curious how this could be reconfigured.
I think it goes without saying that the most exciting update to British Airways' A380s will be the introduction of Club Suites, British Airways' excellent new business class.This will represent a huge improvement over the current business class.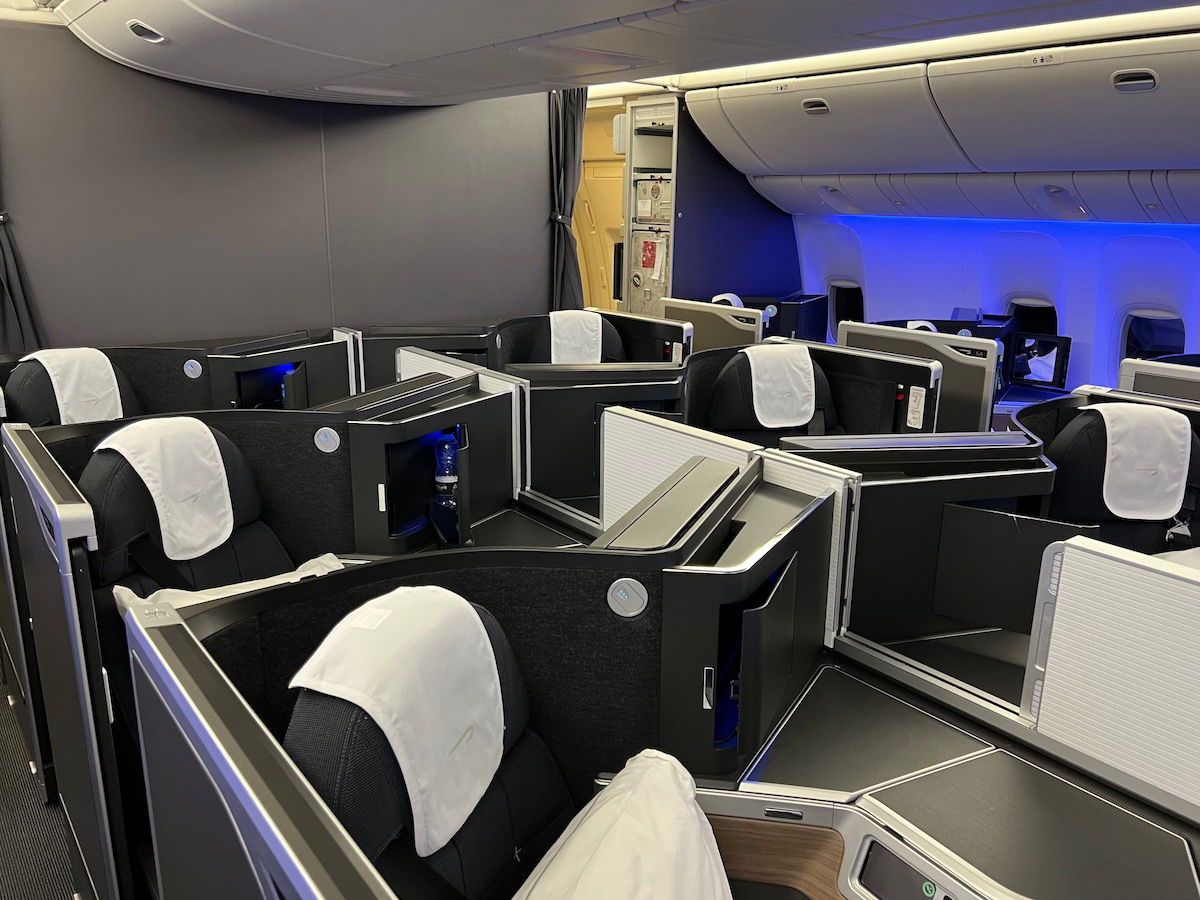 My guess is that British Airways will consolidate this business class on one deck, probably the upper deck. Admittedly the upper deck is narrower than the lower deck, so this could be a bit of a tight squeeze, but it should be manageable.
The other big question is what kind of a first class product British Airways will introduce on the A380, and what it will be like. We're seeing mention of a new first class, though it's anyone's guess if that actually means a fully new first class product, or simply some version of British Airways' current "new" first class, which is essentially the old first class but with a door.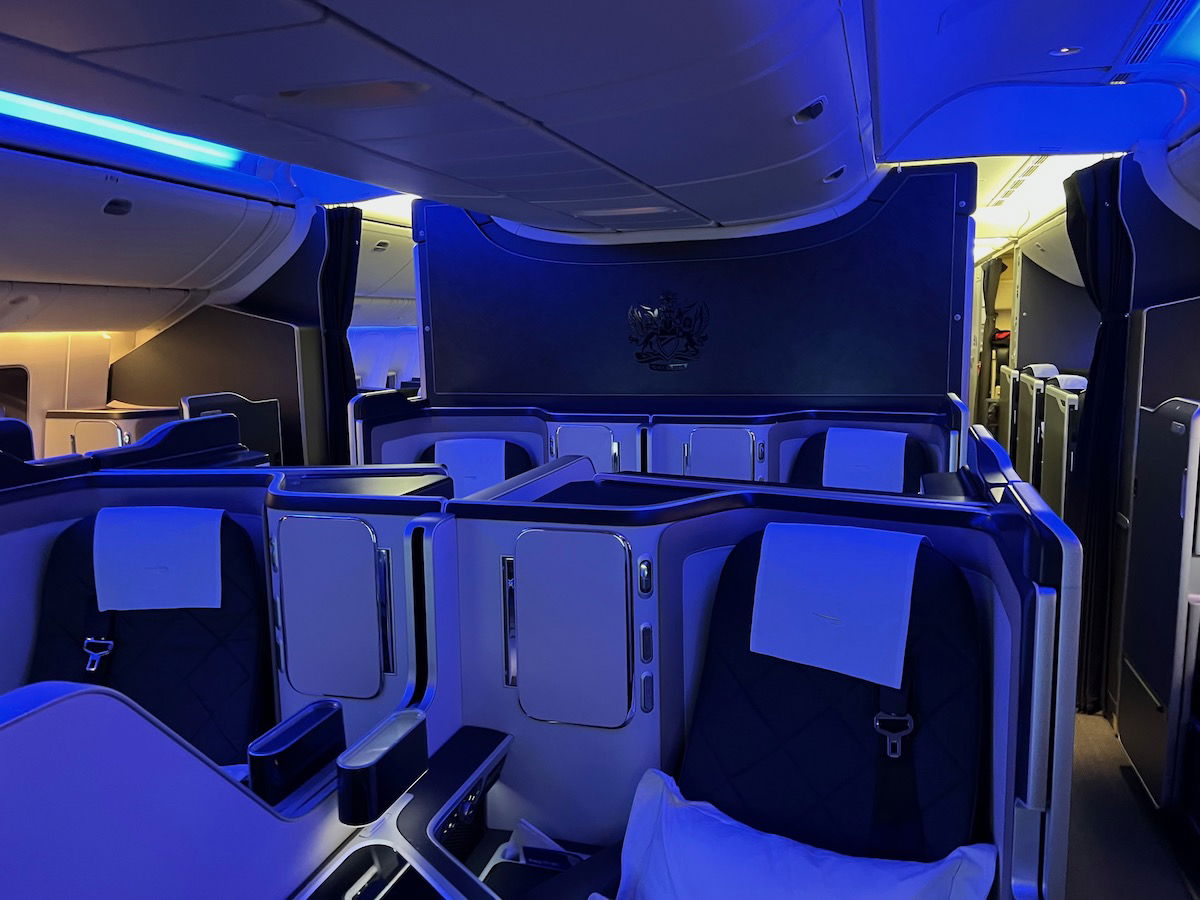 We know that British Airways was planning a reimagined first class product on the Boeing 777X. Those planes were already supposed to be in British Airways' fleet, but the plane will now enter service in 2025 at the earliest. Could we see that new product on A380s as well, or is that a little too revolutionary for British Airways for the time being?
Bottom line
British Airways plans to update its Airbus A380 cabins. That's exciting in terms of knowing that these planes will be around for years to come. It's less exciting that we don't yet know the timeline with which A380s will be reconfigured.
We can expect British Airways A380s to eventually get Club Suites, as well as a "new" first class. It remains to be seen if that new first class is the same that the airline has on updated 777s, or if we could actually see a major improvement.
What are you expecting from British Airways' A380 retrofits?