There are all kinds of features that contribute to a great business class experience. While I would hardly consider this to be the most important aspect of a business class flight, some airlines offer their passengers pajamas.
This can be useful on a couple of levels. For one, pajamas can be helpful for getting comfortable on a flight, and for keeping the set of clothes you board with fresh. Furthermore, since you can keep pajamas, they're a fun way to remember a great flight, and can also be enjoyed at home, especially if you're an avgeek.
While most airlines offer pajamas in first class, it's pretty rare to get them in business class. In this post I wanted to compile a list of the airlines that offer pajamas in business class. This is the current situation to the best of my knowledge, though if I missed any airlines or I got details wrong about which flights offer them, please do let me know.
With that out of the way, here we go, in no particular order…
Qatar Airways
Qatar Airways is known for its incredible Qsuites business class, and I'd guess that the airline probably hands out more pajamas to business class passengers than any other airline. In general you can expect to be offered pajamas on Qatar Airways when traveling in business class on all long haul flights, and on overnight medium haul flights as well.
Qatar Airways has gone through different collaborations over the years. While we've recently seen some FIFA World Cup branded pajamas, they were previously from The White Company.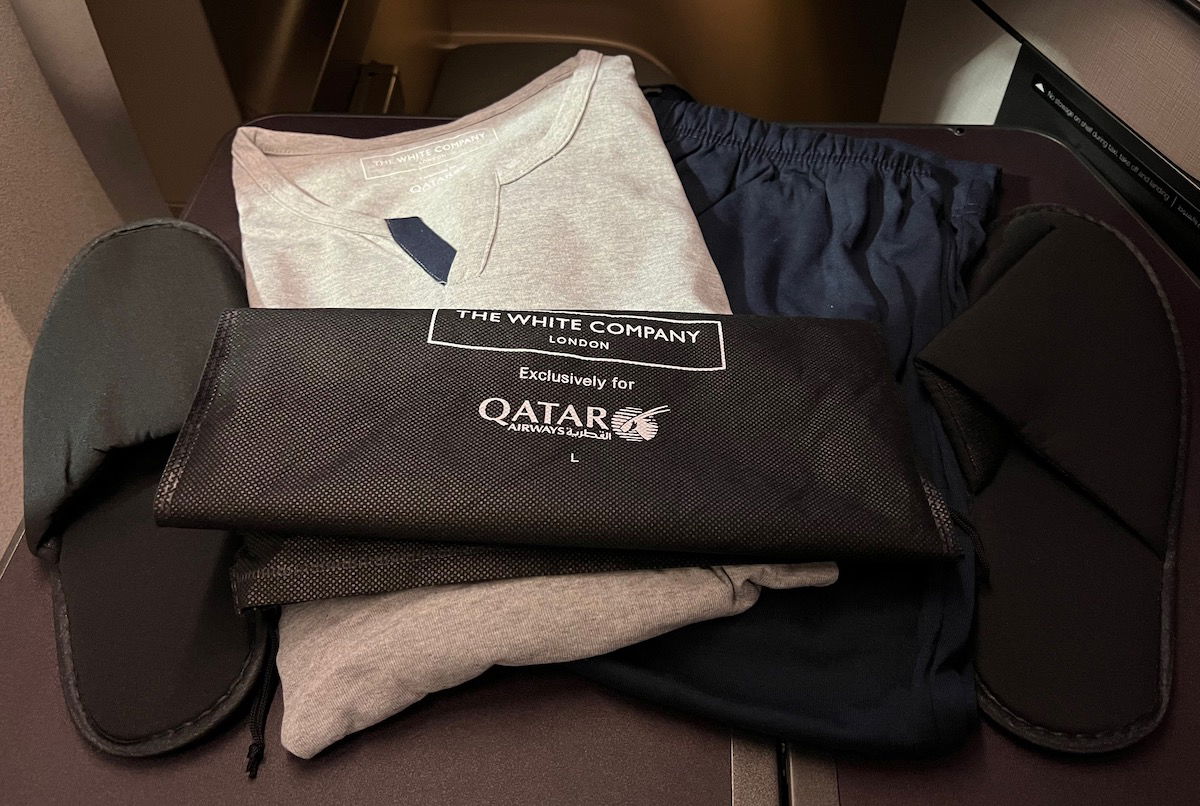 Qantas
Qantas business class passengers receive what might just be my favorite pajamas offered in business class on any airline, as they feature Qantas' iconic kangaroo logo. These are offered on select long haul flights from Australia, including to the United States, Singapore, London, etc.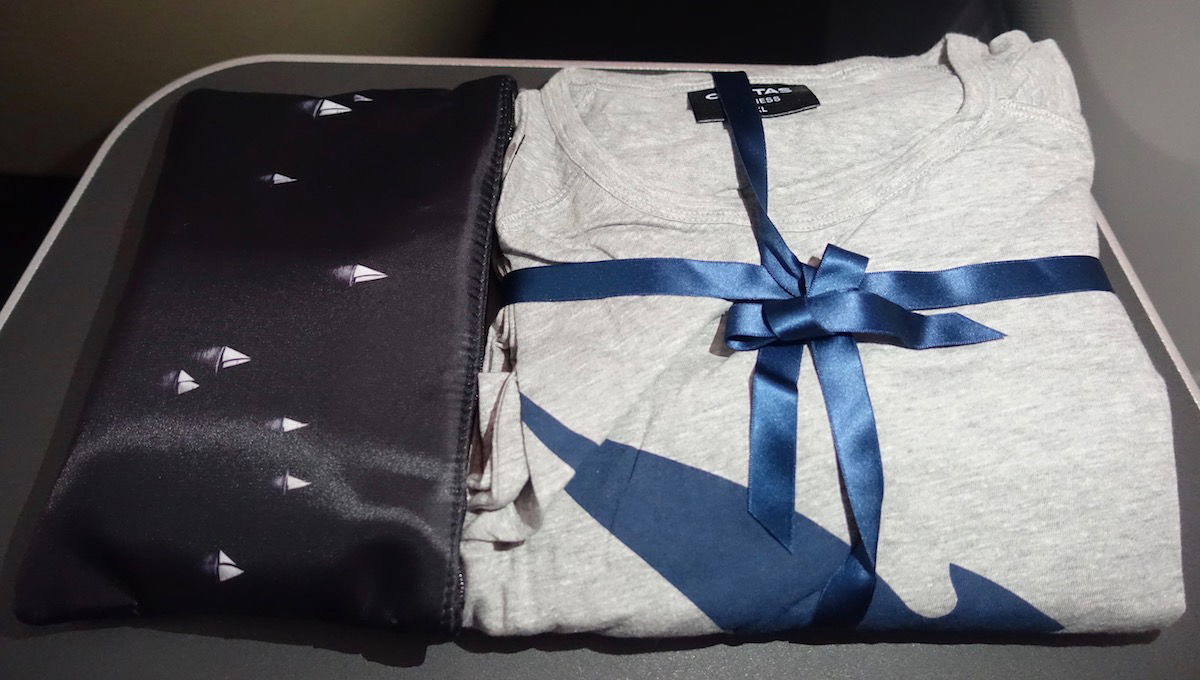 Virgin Atlantic
Virgin Atlantic business class (often referred as "Upper Class") passengers also receive complimentary pajamas on all overnight flights. This consists primarily of flights across the Atlantic, but also includes flights to Asia. As someone who loves Virgin Atlantic, I wish they were branded a bit more, but I do find them to be comfortable.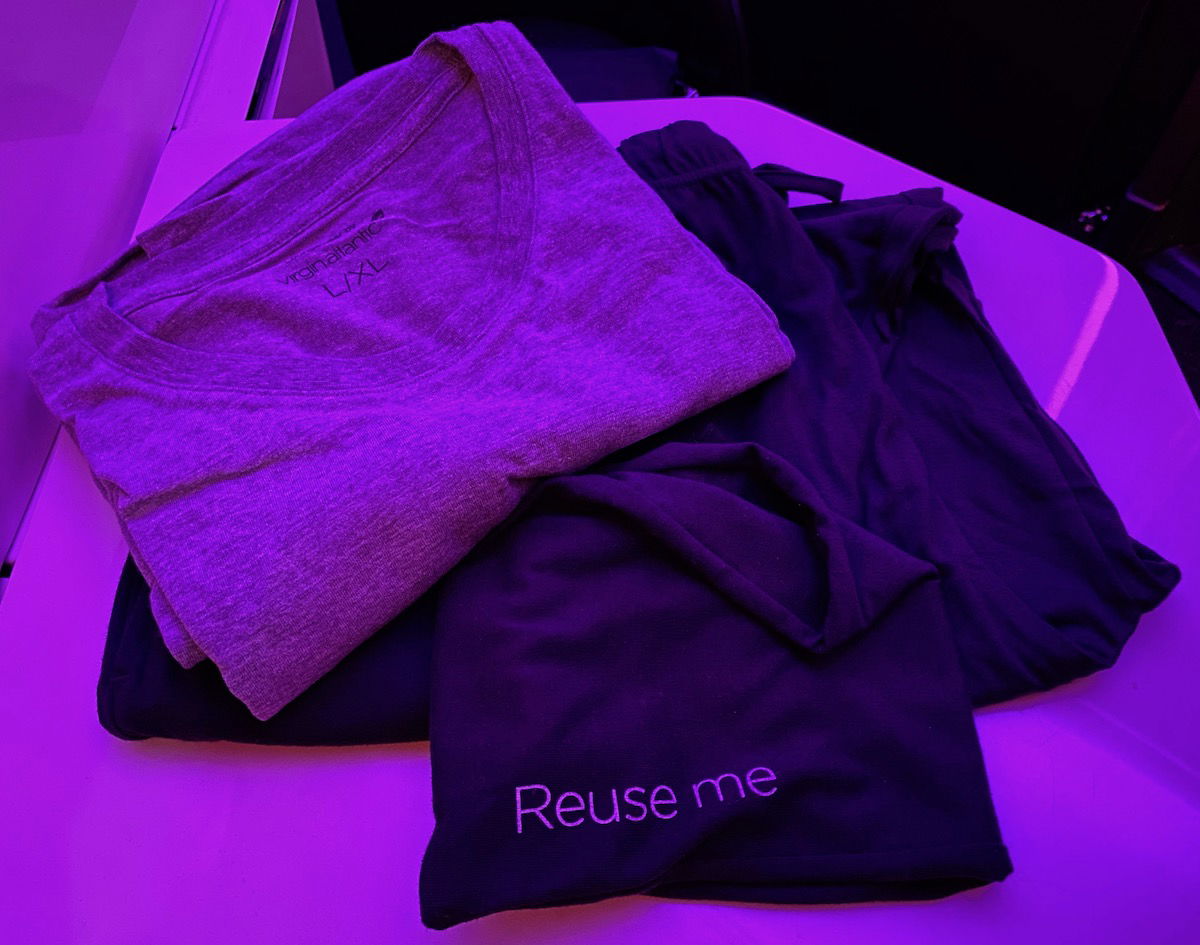 EVA Air
EVA Air business class passengers are offered pajamas on long haul flights. I believe they're offered on flights to Europe and the United States, though it's possible that I'm missing some routes. These are designed in partnership with Jason Wu, and are quite stylish.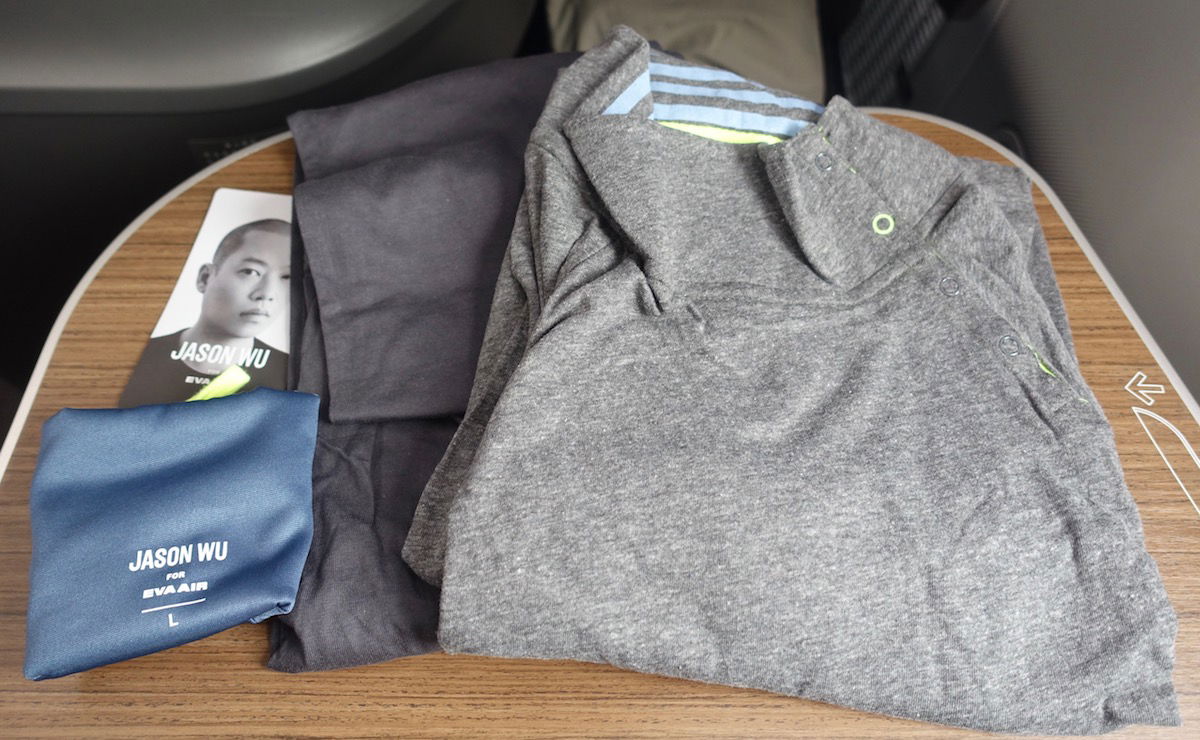 Gulf Air
Gulf Air business class passengers receive pajamas on all medium haul overnight flights (including from Bahrain to London, Paris, Frankfurt, Singapore, Manila, etc.), and they're also sometimes available on request on daytime flights of similar lengths. While it's nice that these are offered, I have to say that these aren't otherwise the most exciting pajamas out there.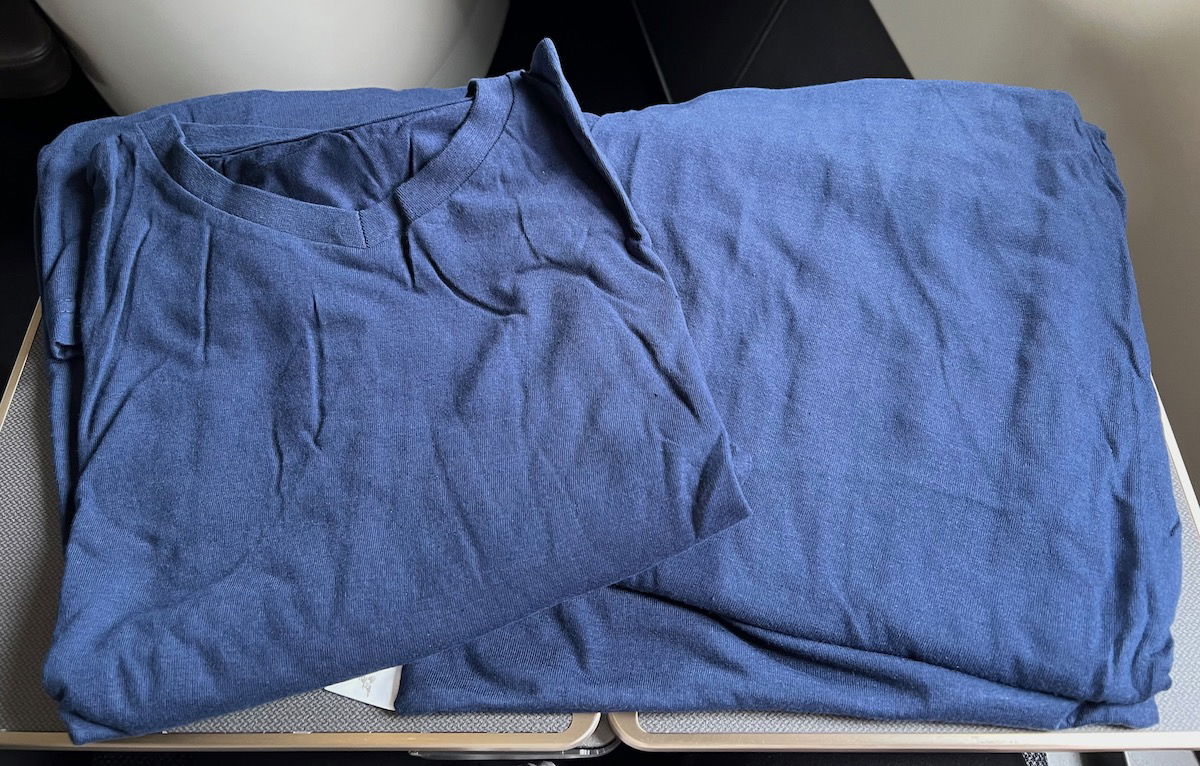 Oman Air
Oman Air business class passengers can request pajamas on all medium haul overnight flights (including from Muscat to London, Paris, Frankfurt, Bangkok, Manila, etc.), and they're also sometimes available on request on daytime flights of similar lengths. I quite like these pajamas, and prefer them to those offered by Gulf Air.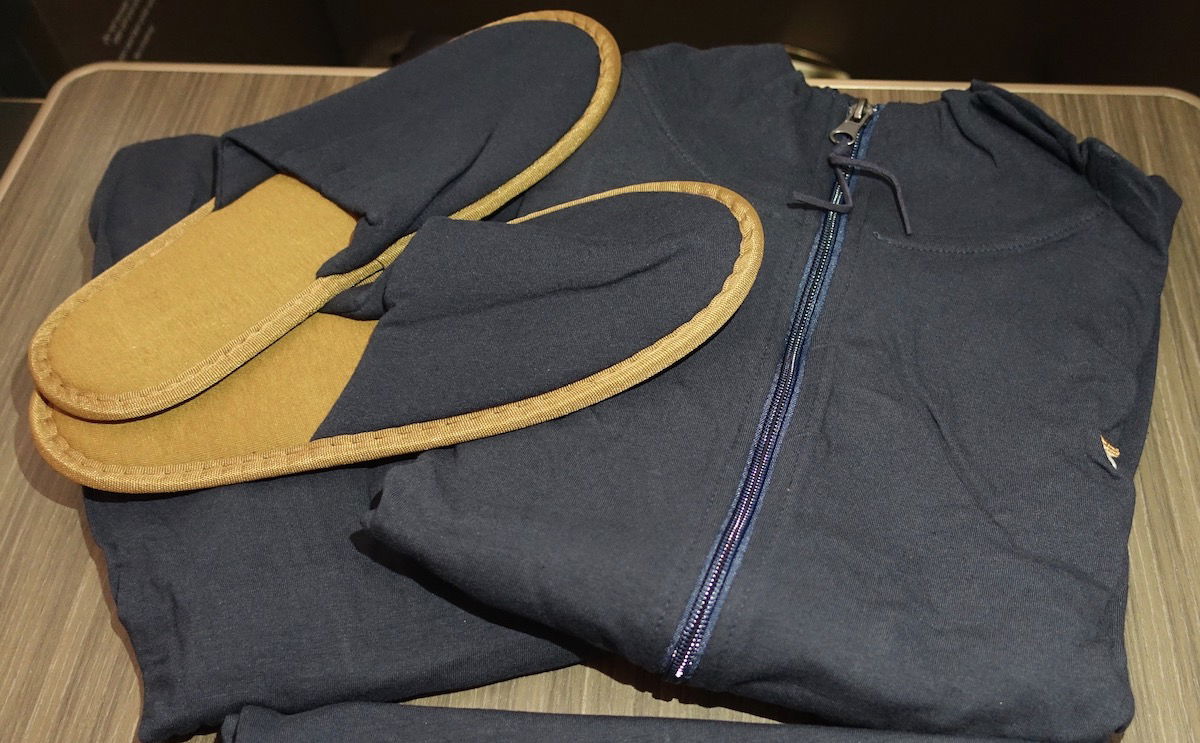 United Airlines
United Airlines business class (often referred as "Polaris") passengers receive pajamas on request on flights of over 12 hours. Let me emphasize that you have to know to ask for these, as they won't generally be proactively offered by the crew. Flights of over 12 hours include some of United's flights to Asia and Israel, and all flights to Australia and New Zealand.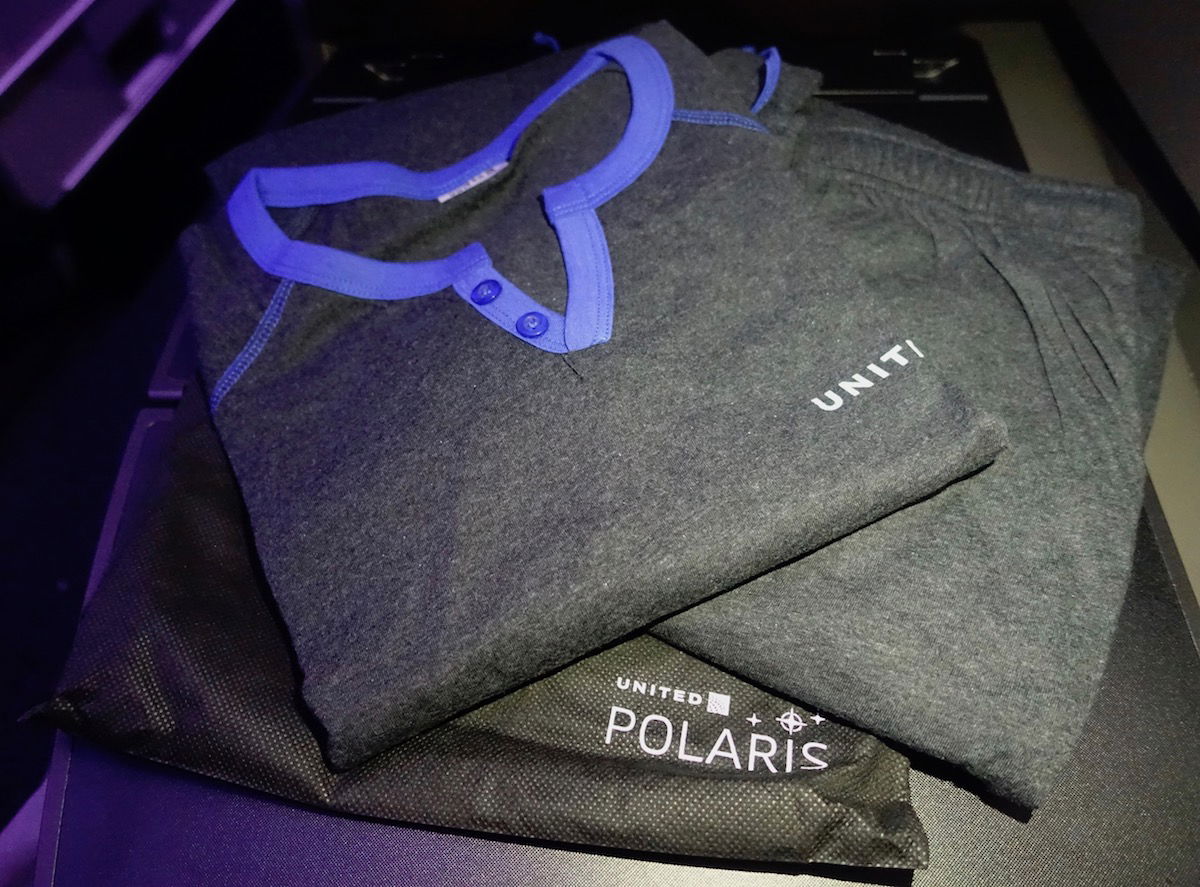 American Airlines
American Airlines business class passengers receive pajamas on select ultra long haul premium routes. American's ultra long haul route network isn't exactly robust at the moment, so this could include flights to Auckland, Delhi, Doha, and Sydney.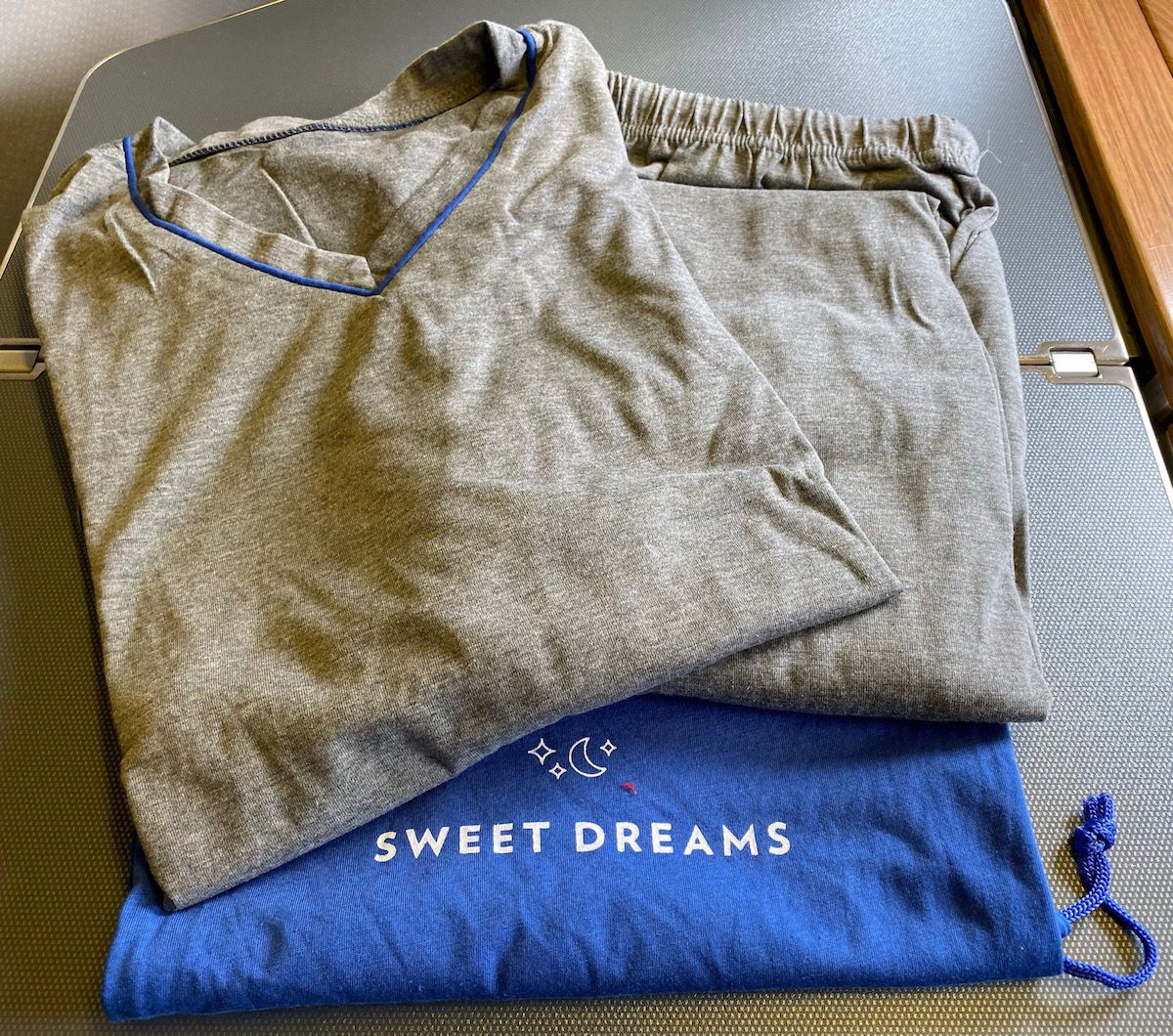 Bottom line
It's always a treat to get pajamas on a flight, especially if you're an airline fan and enjoy wearing these at home. While there are lots of amazing business class products out there, not many airlines offer pajamas. Furthermore, even on the airlines that do offer them, some only provide them on request, so it helps to know what to expect.
What are your favorite airline pajamas you've received? Did I miss any airlines?