It's a big day for Air India. Not only has the airline today launched nonstop flights between Mumbai and San Francisco, but the route is being operated by a pretty special plane.
Air India picked up six former Delta Boeing 777s
A few months ago we learned how Air India would be leasing roughly 30 planes. This is intended as a temporary solution to meet the increase in travel demand. Air India has a bit of a competitive advantage on long haul flights right now, since the airline can use Russian airspace on flights to North America, unlike airlines from the United States and Canada.
These leased planes include six Boeing 777-200LRs, all of which initially flew for Delta Air Lines. Delta retired its 777 fleet at the start of the pandemic, and I guess Air India got a great deal on these jets.
Air India adding these planes to its fleet has a couple of interesting implications in terms of the passenger experience. Shortly before Delta retired these jets, the airline spent tens of millions of dollars outfitting these planes with new interiors. The planes have Delta One Suites, featuring direct aisle access and doors. They also have premium economy, which is a product Air India historically hasn't offered.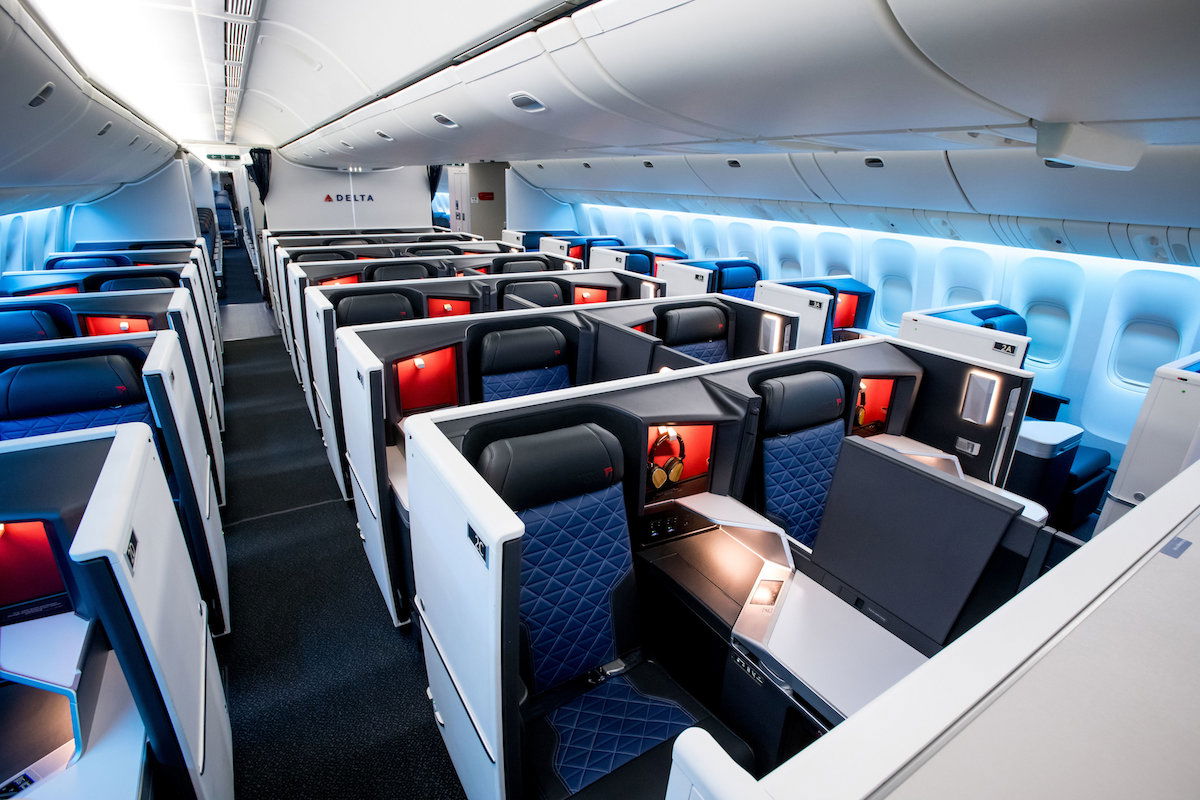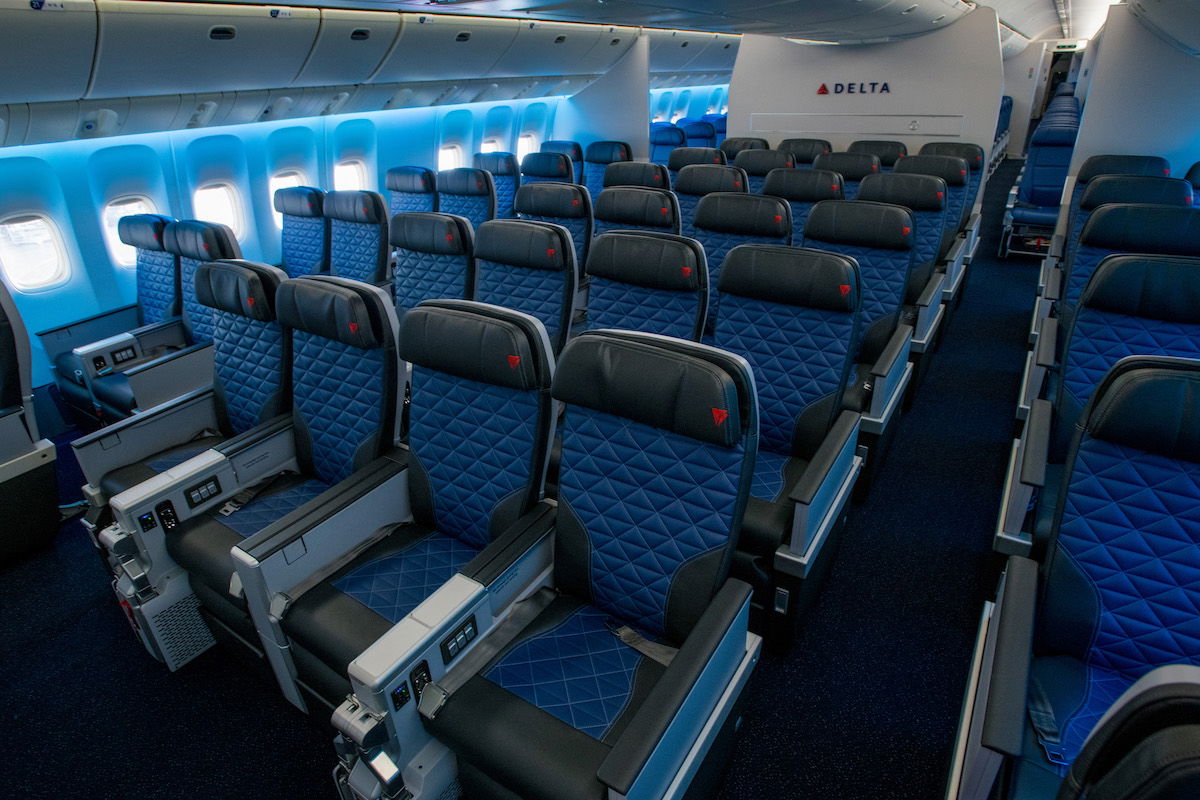 Suffice it to say that this is a massive improvement over Air India's previous inflight product. The airline will be spending $400 million reconfiguring the interiors of its Boeing 777s and Boeing 787s, though that's a long term project that will start in mid-2024. Air India is also expected to place a big new aircraft order for long term fleet renewal, but that hasn't been finalized yet.
In the meantime, suffice it to say that this…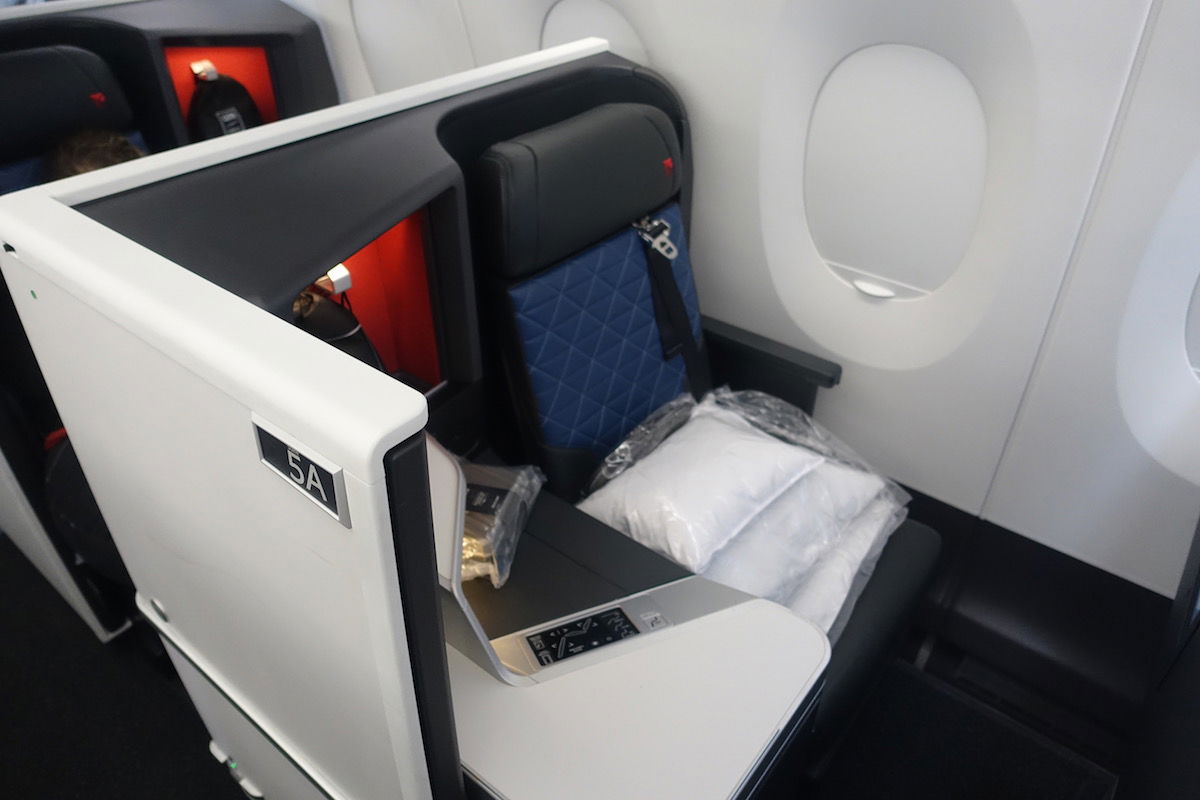 …looks a little better than this.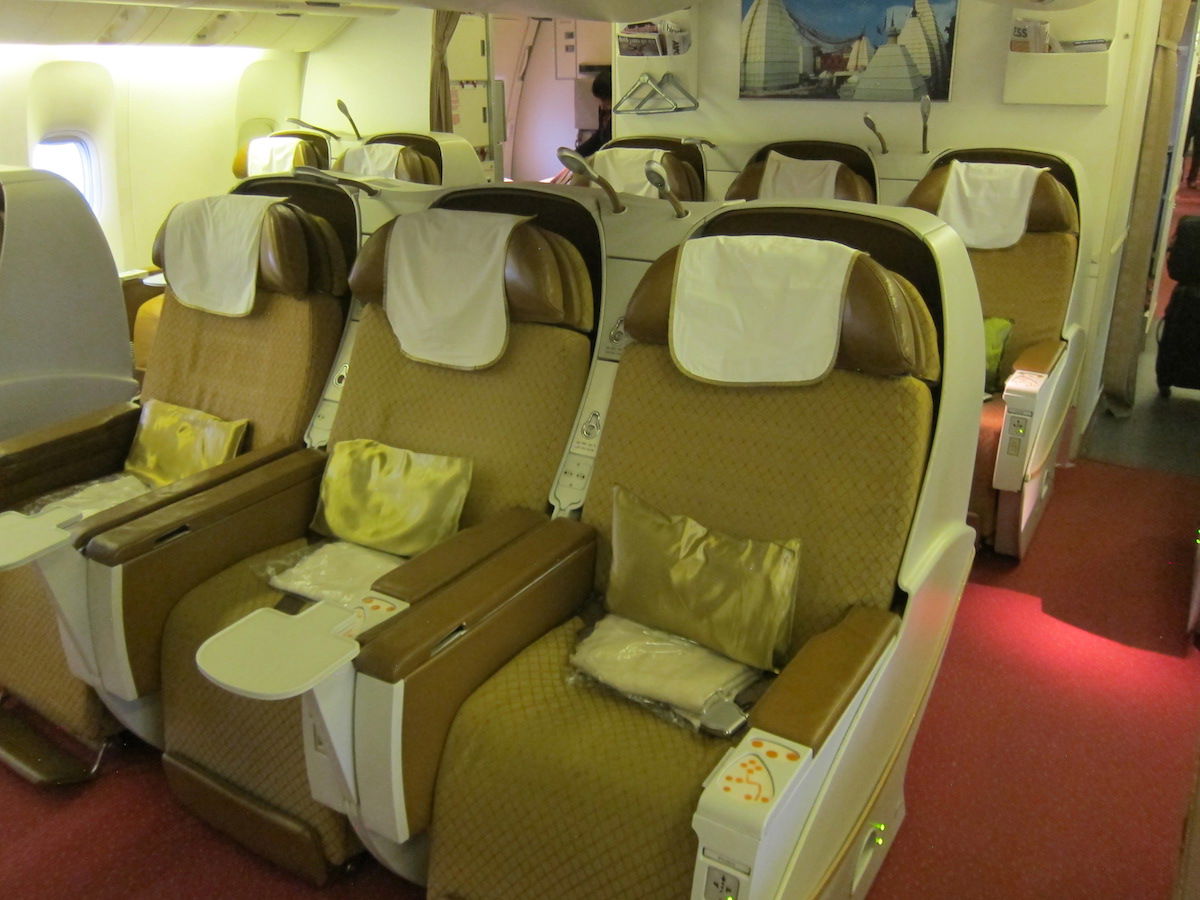 The first former Delta 777 is now flying for Air India
The first former Delta Boeing 777-200LR has entered service with Air India as of this week. Specifically, the roughly 15 year old jet with the registration code VT-AEF is now flying.
While the plane has the Air India livery, it's a bit different (and simpler) than the standard livery. It doesn't have the red painted around each window, as you'll find on the rest of Air India's fleet.
So, what are the interiors like? Air India has done almost nothing to change up the cabins, so they should look very familiar.
It seems the seats haven't even been reupholstered, but rather the Delta logos have just sort of been scratched off the seats. For example, the headrests used to have the Delta logo in red — you can still see where it used to be when you zoom in, but it's no longer red.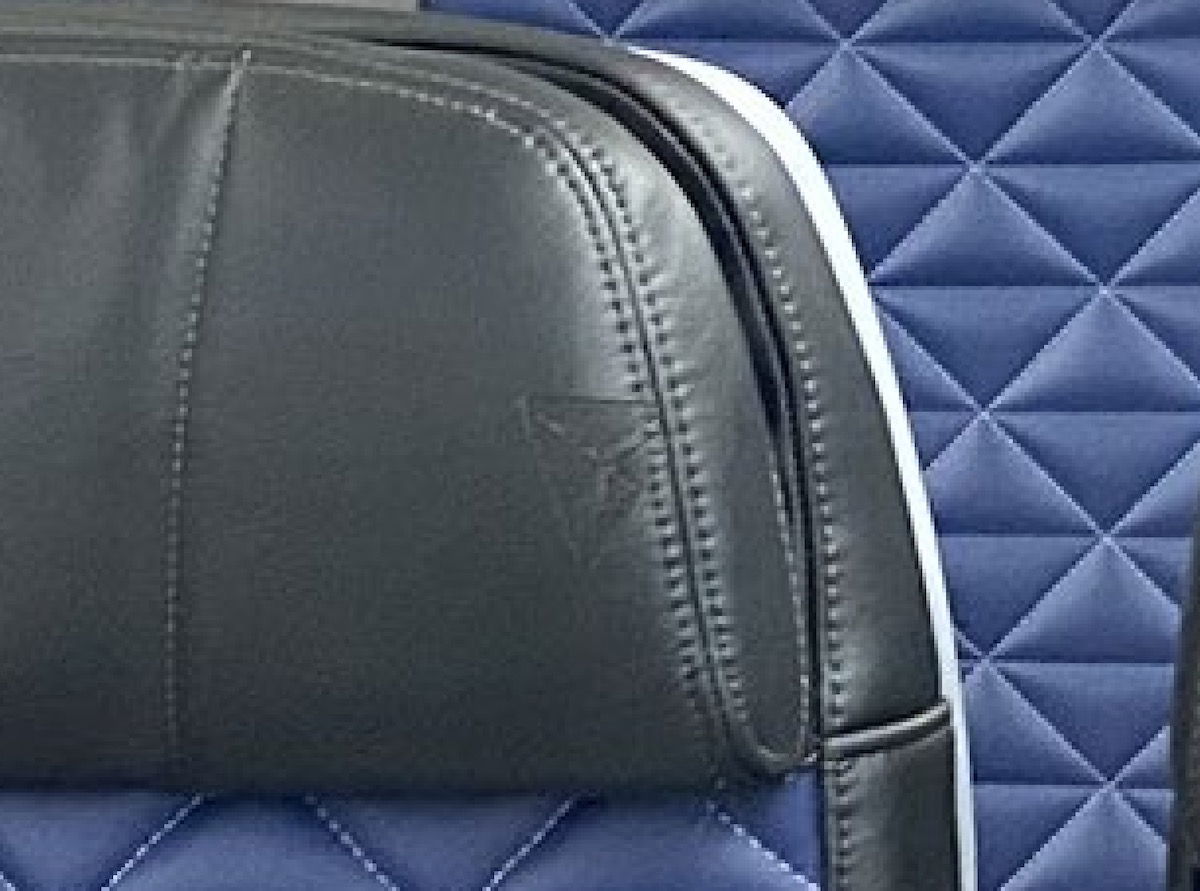 So while this isn't exactly on-brand for Air India, I doubt any passengers used to Air India's inflight product will be complaining, since this represents a massive improvement.
This particular jet has entered long haul service as of today, flying between Mumbai (BOM) and San Francisco (SFO). This route will operate 3x weekly with the following schedule:
AI179 Mumbai to San Francisco departing 2:30PM arriving 5:00PM
AI180 San Francisco to Mumbai departing 9:00PM arriving 3:40AM (+2 days)
The 8,406-mile flight is blocked at 16hr to the United States, and 17hr10min to India.
Bottom line
Air India has just started service with its first former Delta Boeing 777-200LR. The plane will now be flying 3x weekly between Mumbai and San Francisco, and represents a very nice upgrade to the Air India passenger experience. Business class passengers can enjoy suites with doors, and this also marks the introduction of premium economy at Air India.
What do you make of these forner Delta 777s flying for Air India?