---
The last time I'd visited Madrid was as a surly teenager on a trip I didn't want to be on (perspective sure can be embarrassing), but I truly had no idea what to expect as an adult.
And goodness it's a beautiful city!
Everyone had told us that the best part of Madrid was the food, but I was a little skeptical. I'm a pretty brave eater, but the last time I was in Madrid I stomped to McDonald's for a salad after a dozen consecutive meals where the entire animal was brought to my plate (again: teenager). And the whole seafood-with-a-face thing is still contentious around here.
But oh my gosh, the food was amazing. Nearly everything we ate was delicious.
From a three course comida in a tiny cafe where no one spoke English: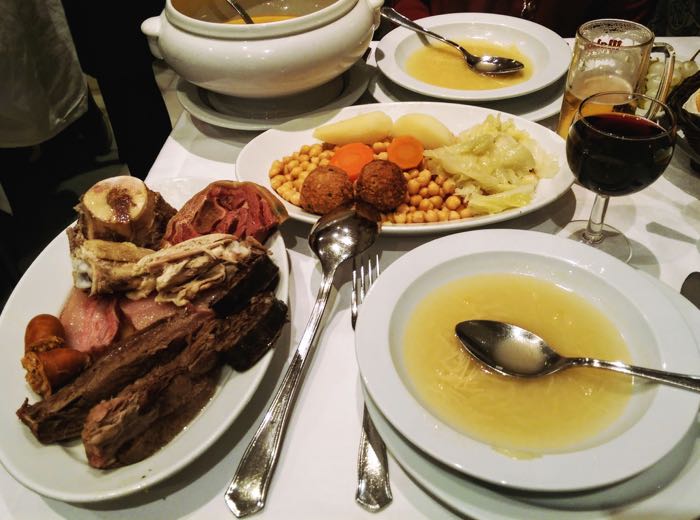 I don't know what 80% of this is. But it was tasty.
To late-night churros and chocolate at the Chocolateria San Ginés (we went twice):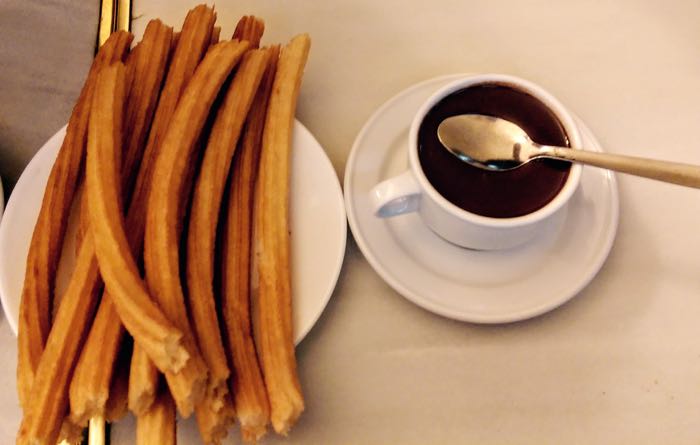 I don't know how they can count it as "drinking" chocolate when it can float a spoon…
And of course the previously-lauded gin and tonics: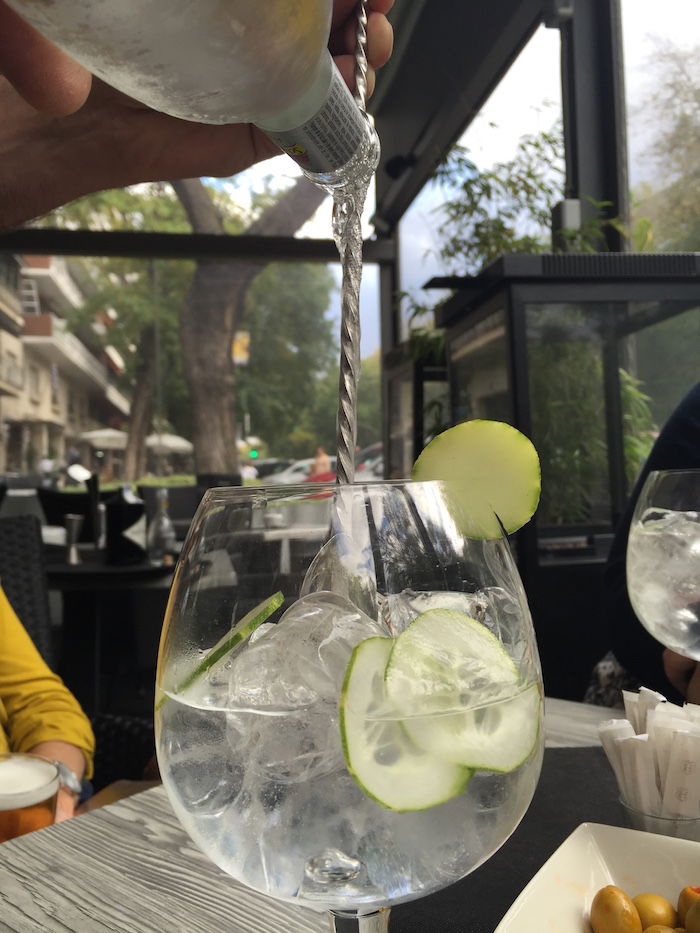 And no, I'm not ready to talk about the demise of our gin glasses yet.
Madrid Food Tour
Something that really helped our confidence with trying new foods and restaurants in Madrid was attending the "Tapas, Taverns & History Tour" offered by Devour Madrid.
This was such a fantastic experience, and I can't say enough good things about it. The tour was a little pricey at €95 per adult (thanks Heather!), but considering everything we received I think it was a great value.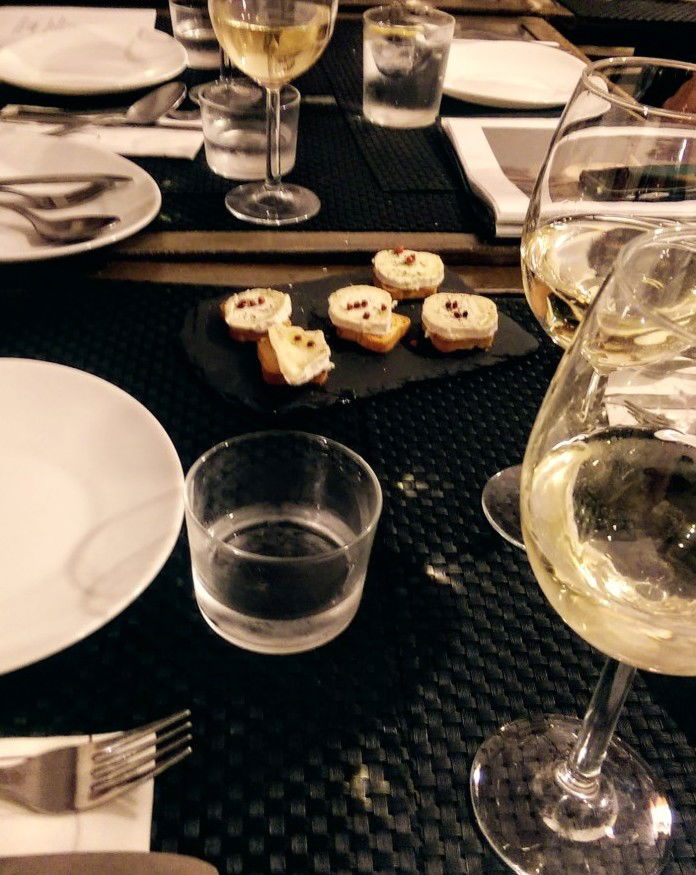 Goat cheese with pink peppercorns and a lovely Spanish white at Taberna La Concha
We went to five different local taverns, enjoying a few glasses of wine and an assortment of tapas at each. Some locations were larger, and provided a variety of items to sample, while others showcased a prized recipe, like the delicate stuffed mushrooms at Meson del Champiñón.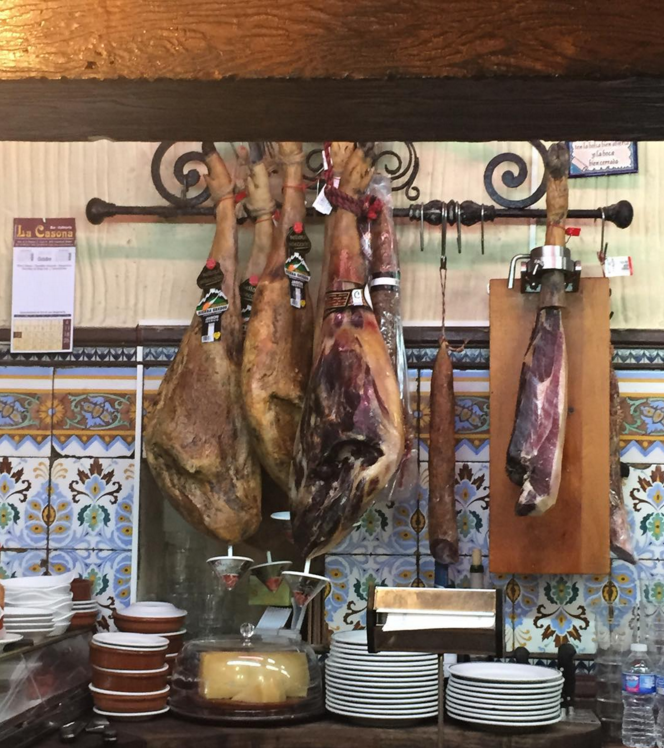 And of course delicious, delicious, hams and chorizos everywhere we went
Our tour guide Mark was a delightful British expat who provided great insights into Spanish food and culture, and kept the group entertained as we ventured from spot to spot. He also provided us with a list of recommendations for the rest of the trip, including a very handy Google map with everything plotted out. Beyond that, when the group decided to continue the tour drinking on our own, he directed us to some great local bars.
I would absolutely recommend this tour, and if I had it to do over again would have actually booked additional tours with Devour Madrid. I'm not generally a guided tour person, as y'all know, but this felt more like when we meet up with one of our expat friends in a foreign city and they take us to their favorite haunts.
Devour Madrid offers tours in other Spanish cities as well, and if they're even half as good as this one then I'd certainly check them out.
Museums and parks
While I loved wandering around Madrid, I didn't get as much time for conventional sightseeing on this trip as I might have liked. My cousin Heather was on this trip with us as well, and spent quite a bit more time exploring the parks and museums, so she offered to write up her thoughts on sightseeing in Madrid. (I'm not going to change the font or indent everything, because it looks bad, so just know that the rest of this section is from Heather).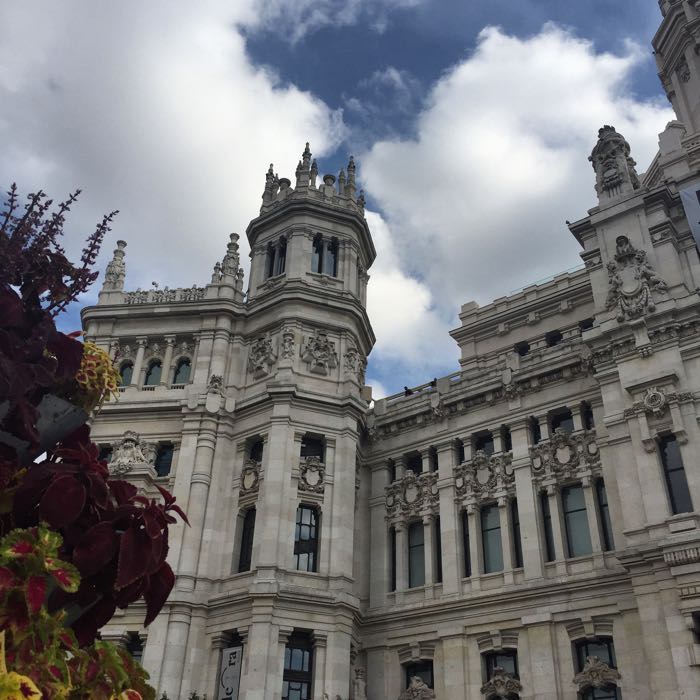 The Westin Palace, known to locals as the Palace Hotel, is in a perfect location for sight-seeing. A person is able to experience nearly all of the most coveted attractions on foot within a day. This includes several leisurely stops along the way for what is undoubtedly Madrid's best feature, food and drink.
Across the street from the Westin is the Museo Del Prado, featuring the best collection of Spanish art in Europe and considered one of the greatest museums of art in the world.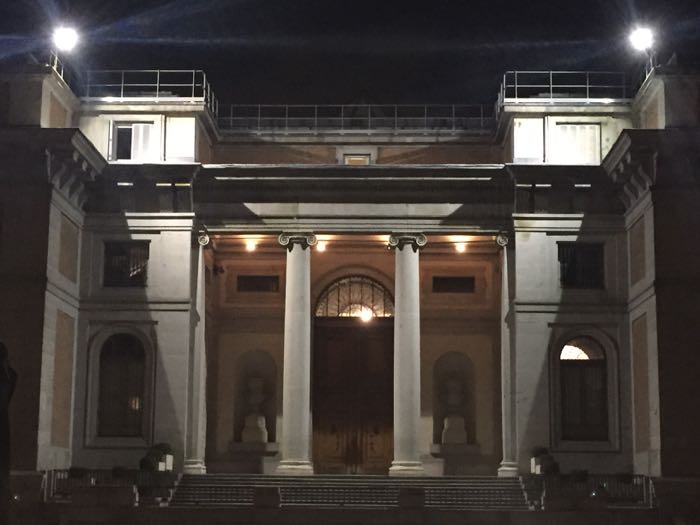 The museum is quite large and depending on your level of interest could take several hours to explore. Museum admission is free Monday – Saturday, 6pm-8pm and Sundays and holidays from 5pm-7pm.
I planned to visit the museum from 5-7pm on Sunday evening to avoid paying the entrance fee.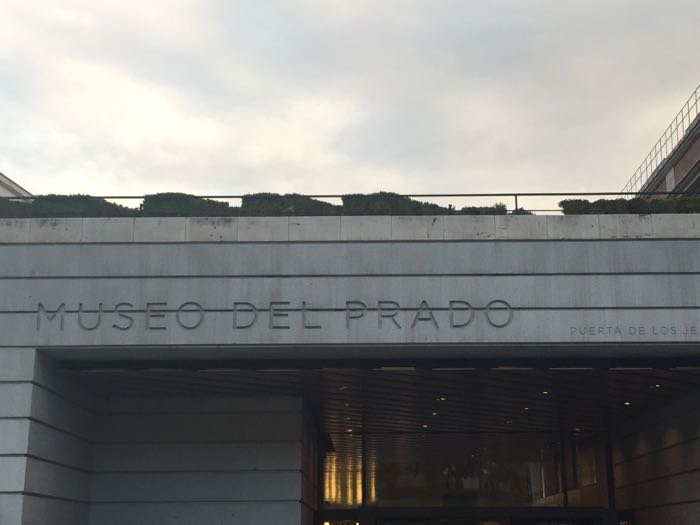 I was shocked upon my arrival at 4:50pm to see no less than 400 people with the same idea standing in line. However, within 15 minutes I had reached the front of the line, had my audio guide and list of masterpieces, and was ready to explore. So if you see a lengthy queue don't let that deter you!
I was alone and found this amount of time to be sufficient, however if I was visiting the museum with someone else I would pay the admission price (avoid queuing with pre-purchase online at www.entradasprado.com) and plan on more time.
Several other museums in Madrid offer free admission in the evenings or on weekends. If you're traveling with kids who might not be up for a full day of learning, or just want to get a taste of a pricey museum it pays to check out the websites for the free opening times.
One block from Museo Del Prado is Buen Retiro Park. The park belonged to the Spanish Monarchy until the late 19th century and boasts many lovely features. Retiro Pond where you can rent a row boat and enjoy the sunshine, the Rosaleda rose garden, and it's most popular feature, the Velazquez Palace.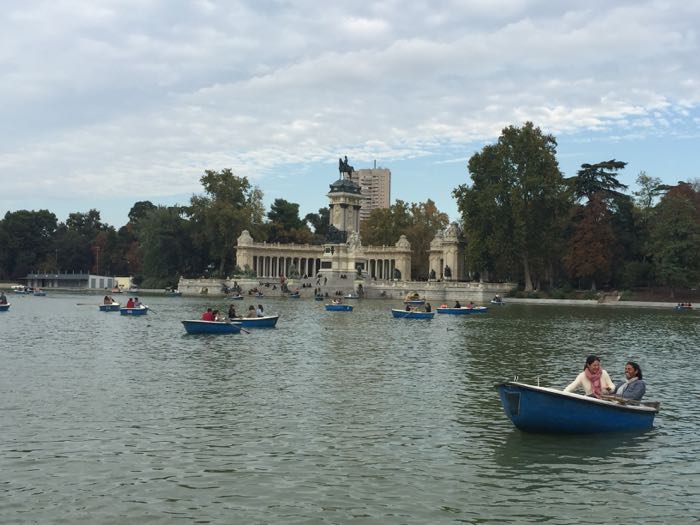 The 350 acre park is beautiful and a nice way to get to other popular city attractions without walking through the city streets.
The Puerta de Alcala, built in 1778 and one of Madrid's best known symbols, was also within easy walking distance.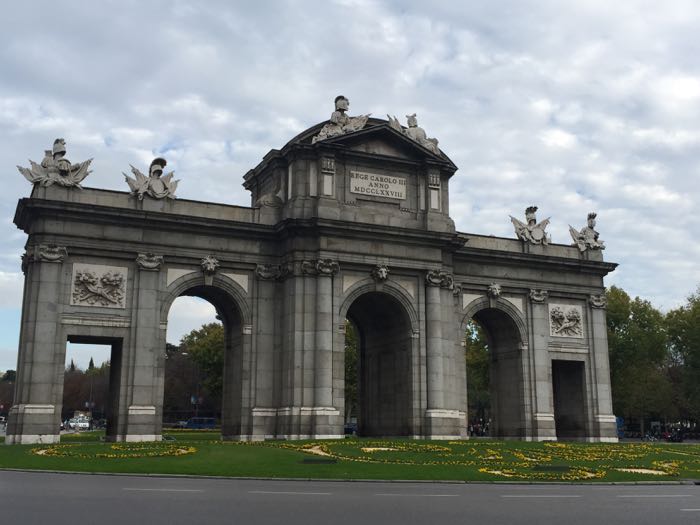 As a solo female traveler, I don't always feel entirely comfortable exploring a city by myself, but Madrid felt very welcoming. The city was well-signed, and walkable. I also appreciated staying in a hotel everyone had heard of — taking taxis or asking for directions was never a problem.
Overall
Madrid was an unexpectedly fun city for a long weekend. The architecture was interesting, and we saw some great museums and churches, but there wasn't as much pressure to see "important historical sights" as there sometimes is in European cities.
Instead, we spent time wandering streets, enjoying incredible food and drinks, and generally soaking in the fun vibe of the city. All three of us agreed we would return in a heartbeat!
Have you been to Madrid? Any other tips or "can't miss" spots?