---
Last fall's SkyTeam business class fare sales from the West Coast to Europe were truly the gifts that kept on giving. Initially I booked a roundtrip to Madrid, on Air France and KLM, for about $1,800, and I ended up going on that trip in April.
Surprisingly and unbelievably enough, fares dropped even further, and around Halloween of last year the fares were so low that I couldn't resist booking another roundtrip. The Madrid airfares were tempting again at under $1,300, but I saw that nonstops in Upper Class on Virgin Atlantic were available from select West Coast cities for around the $1,500 mark. In the end, I booked an itinerary from San Jose to London (via Los Angeles) for the week of July Fourth, and I figured I'd piece the rest of the itinerary together at a later time.
My decision to fly Virgin Atlantic out of LAX ultimately was a fortuitous one, because Virgin has since put the 787 Dreamliner into service on the LAX-Heathrow route (even if the new plane meant an end to French champagne), and, to boot, Virgin opened its new Clubhouse at LAX just a little over two months ago, which I've been excited to try.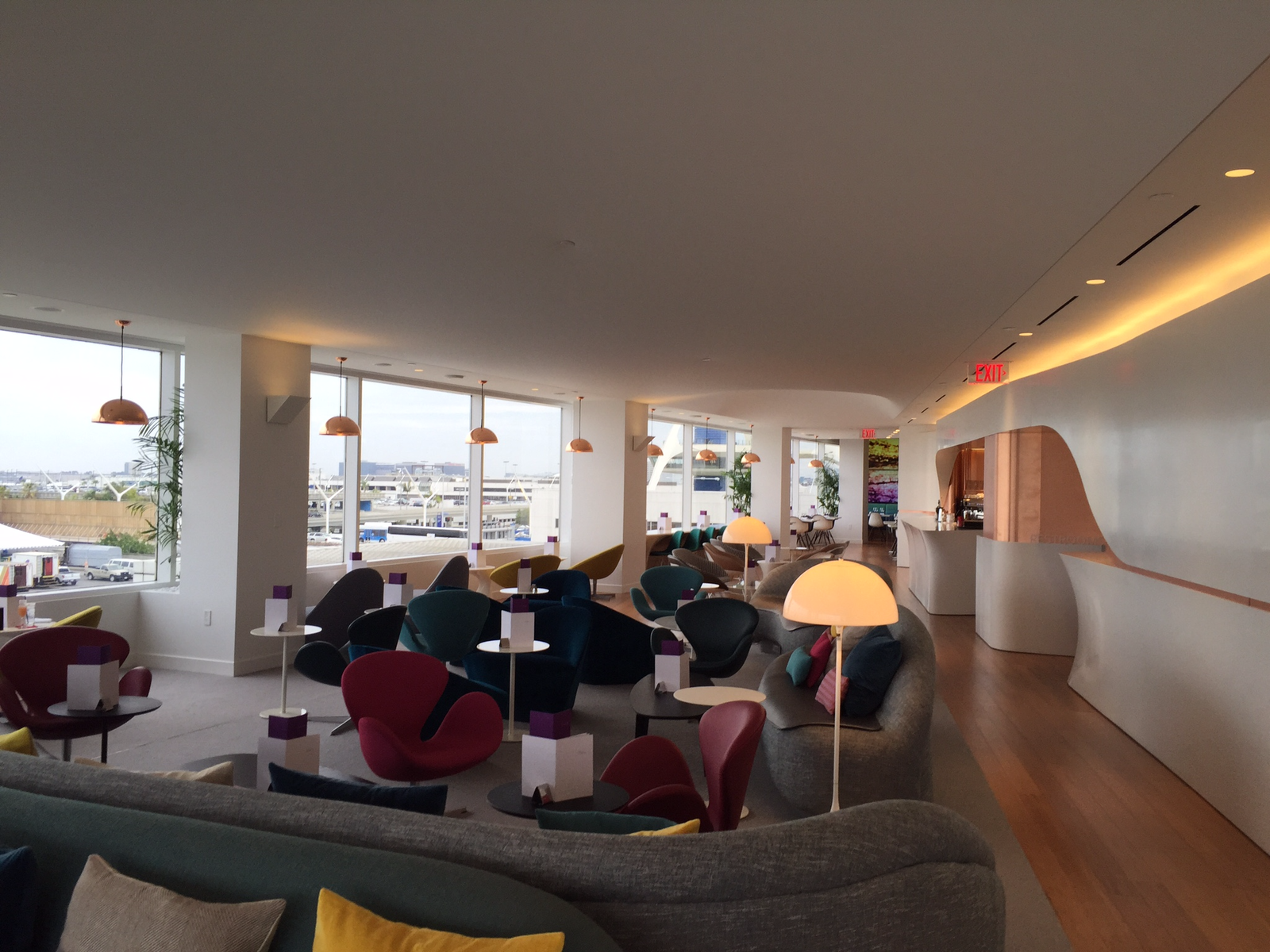 I finally decided to take advantage of the falling Euro and meet up with some friends in Amsterdam over the Independence Day holiday. Despite the almost comically short distance between the two airports, flights from Heathrow to Amsterdam and back were very pricey.
I ended up using 9,000 British Airways Avios (transferred from American Express Membership Rewards points) to book a one-way journey from Heathrow to Amsterdam on British Airways in its Club Europe "business class."
Although I've stayed at the Andaz Amsterdam Prinsengracht in the past and loved it, because I was traveling with three other friends we decided on an Airbnb apartment rental in the heart of the canal belt.
Because my return flight from London to Los Angeles was scheduled to leave at 11:15 in the morning on a Monday, I decided it was fairly essential to get to London at least the night before and give myself a buffer.
As for flights from Amsterdam to London on a Sunday, they were maddeningly expensive and no award tickets were available.
I toyed with the idea of taking the train to London (which was substantially cheaper and would deposit me directly in the city center, but would have taken 4+ hours), but in the end decided to "take one for the team" and… wait for it…
…fly Garuda Indonesia from Amsterdam to London Gatwick. In First Class.
For the sake of the trip report, of course.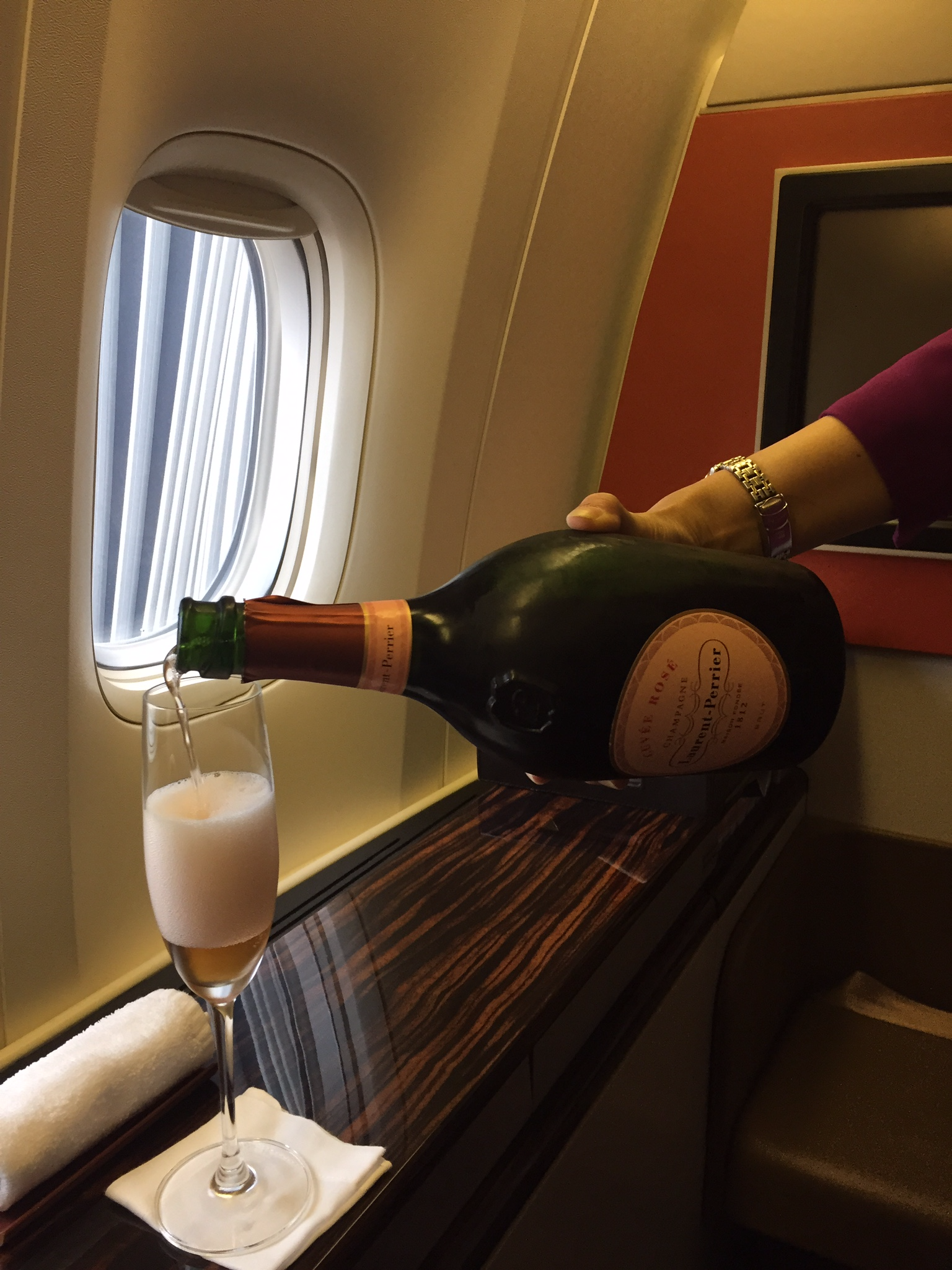 For a little less than $340 one-way, anyone can experience the crazy indulgent excess of Garuda First Class, even if only for a short-haul 45 minute flight. And so I figured: why not? I could make up for the cost in champagne consumption alone.
I'd been wanting to try out the Andaz Liverpool Street in London, especially as I'd not spent much time at all in the achingly hip eastern neighborhoods of Shoreditch and Hoxton, which are very close to the hotel. I'd also considered the Hyatt Regency – The Churchill, which was in a bit more sedate of a location but much closer to the Heathrow Express train from Paddington Station, but ultimately only the Andaz had award rooms available anyway.
Thanks in advance for reading, and I look forward to sharing my trip with you guys!