As Ben/Lucky is shuttling back and forth between China (or as I call it, the spiritual homeland of the Montblanc pen— JUST KIDDING!), posts will be a bit lighter and I've volunteered to step in now and then with thoughts on aviation, points and miles from the amateur perspective.
---
Virgin Atlantic has long touted its Upper Class as a sophisticated choice for the hip, mod jet-set elite.
In trying to win over passengers with a promise of swanky chic, Virgin Atlantic has for years served Lanson Black Label champagne in 1920's-style champagne coupes.
Indeed, Virgin's become rather famous for serving Lanson, and the champagne has become a hallmark of Virgin Atlantic's service. Per Jaunted, Lanson was so associated with the Virgin brand that Richard Branson gifted every employee a bottle on the airline's 30th anniversary.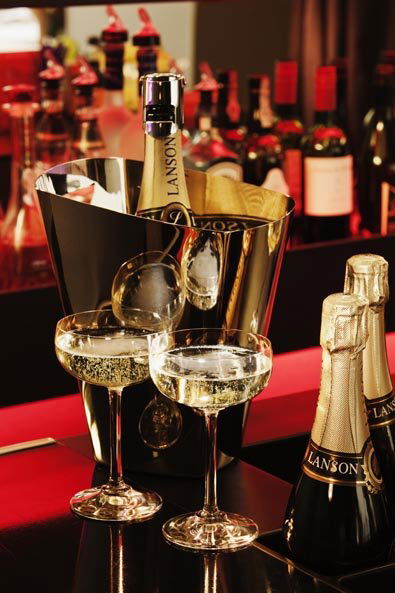 At some point in the last couple of months, Virgin Atlantic appears to have stopped serving Lanson champagne altogether. On the Virgin Atlantic website, the airline now claims to serve Gardet Premier Cru champagne in Upper Class, a little known brand to say the least (though, evidently, in the same price range as Lanson).
Except if you're on the new 787 Dreamliner. Apparently, if you're flying the 787 in Upper Class, you won't get champagne at all.
Oh, you'll get something sparkling. It'll just be from those famous, lush vineyards of… England.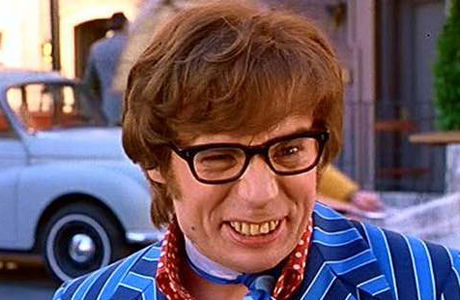 A country renowned for its winemaking cuisine Indian food.
A press release from October 2014 alludes to the "new sparkling wine from English winery Hambledon Vineyard" to be available "exclusively on the 787 aircraft." And now, the FlyerTalk message boards seem to be confirming this strange development.
To add insult to injury, Virgin isn't even serving the most expensive offering from Hambledon Vineyard. Instead, they're serving the Meonhill Reserve Brut, at £25 a bottle (roughly $37). Virgin's onboard wine list seems to claim the Meonhill was chosen specifically for the 787's "totally new cabin environment," as if a change in cabin pressure suddenly makes Veuve Clicquot taste like bottled dishwater.
The internet seems to suggest British sparkling wine has promising potential, even though it may not just be there yet. Still, when even the BBC suggests that the "best English sparkling wine is as good as 'decent' champagne," perhaps there's still some room to grow before unwittingly foisting it on your premium cabin passengers.
I haven't tasted the stuff myself, so maybe I'm wrong and it's the world's most spectacular sparkling wine ever served in the air.
And maybe the chicken breast American Airlines plans on serving next week will win a James Beard Award.
But frankly, even if Virgin wants to show off its very British bona fides, this seems like an awfully silly way to do it, and an even stranger way to suddenly alienate people who've shelled out thousands of dollars a ticket, or spent a great deal of miles, on the hyped-up Upper Class experience.
Or, hey, if Virgin just wants to showcase an up-and-coming British sparkling wine industry, fantastic! How about offering Upper Class passengers a taste test alongside a more familiar French brand?
For an airline so associated with Lanson champagne, just dropping Lanson from the wine list alone is newsworthy. But for Virgin Atlantic to ditch champagne altogether from its wine list, in favor of British sparkling wine, is not just unusual, it's… a cork in the eye?
I've reached out to Virgin Atlantic for comment. In the meantime, I'm scheduled to fly the 787 in July, and while I was excited to fly both Virgin Upper Class and the Dreamliner for the first time ever, I almost wish I was on an older aircraft so I at least wouldn't be suckered into British winemaking propaganda.
If you care about this sort of thing, then be sure not to book yourself on the 787. Of course, I recognize on a very basic level that this isn't really a huge deal at all. These are the concerns of the 1%, of effete snobs, and we're all really fortunate just to be in a metal tube flying across the ocean to begin with.
But if there's anything Ben's blog has taught us, it's the joy of fine bubbly in the air. And yeah, a glass of nice champagne as you settle in can be a magical experience. It's part and parcel of the romance of luxury air travel, so it's odd to me, to say the least, that Virgin Atlantic is moving in the opposite direction.
Well, I guess I'll be trying Virgin's famous cocktails!