---
We had landed a bit behind schedule and I was worried about making my connection from Terminal 3 to Terminal 5, particularly since I was booked on a separate ticket on a rival carrier (British Airways).
Luckily, we deplaned rather quickly and the fast track card proved enormously helpful. Although I had the option of connecting totally airside via bus, I was renting a Tep Wireless mi-fi device for my trip, which I was to pick up landside in Terminal 3. In any event, that would allow me to connect to Terminal 5 via train rather than bus, which I preferred.
I made it through passport control and customs within minutes (easily, under 5 minutes total), although by the time I'd made it to the Heathrow Express platform for a transfer to Terminal 5, the train was just pulling away, so I had to wait another 15 minutes in the train station.
As I was booked in Club Europe on British Airways, I was also eligible for Fast Track security at Terminal 5, so once I arrived in the terminal, I was able to make it through security quite quickly.
Just beyond security was the British Airways Galleries Lounge for business class passengers, so I checked in.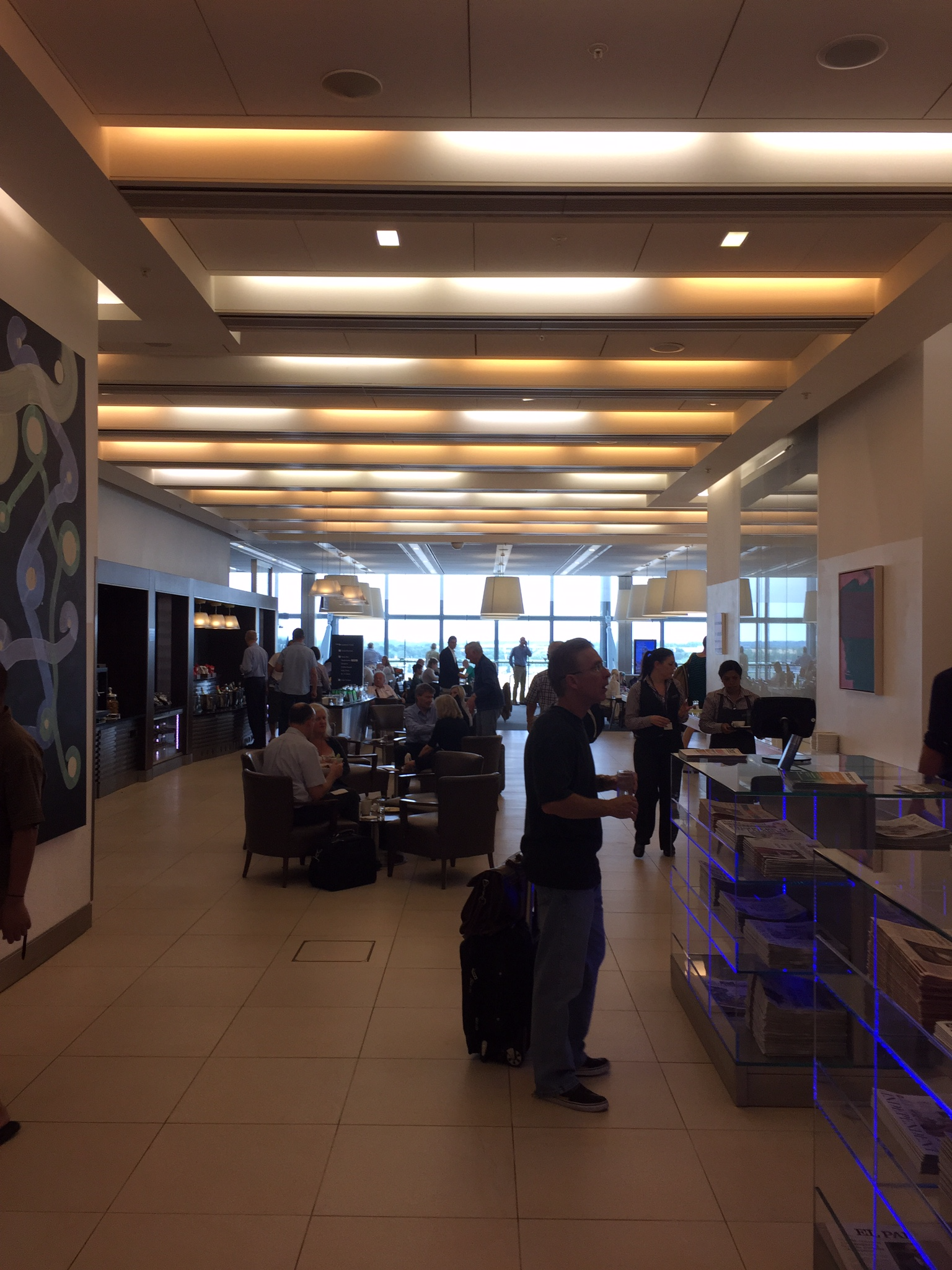 The lounge is very attractive, and large, but it was slammed. It was also uncomfortably hot inside, due likely to the "heat wave" Britain was experiencing as well as the general lack of air conditioning for which Northern Europe is famous.
I headed toward the shower rooms and put my name in for a shower. The attendant didn't know how long the wait would be, but handed me a buzzer.
In the meantime, I checked out the food and drink selection, though I wasn't hungry (and even if I was, I wouldn't have been hungry for lunch, since it was "my morning" even though it was nearly 2pm).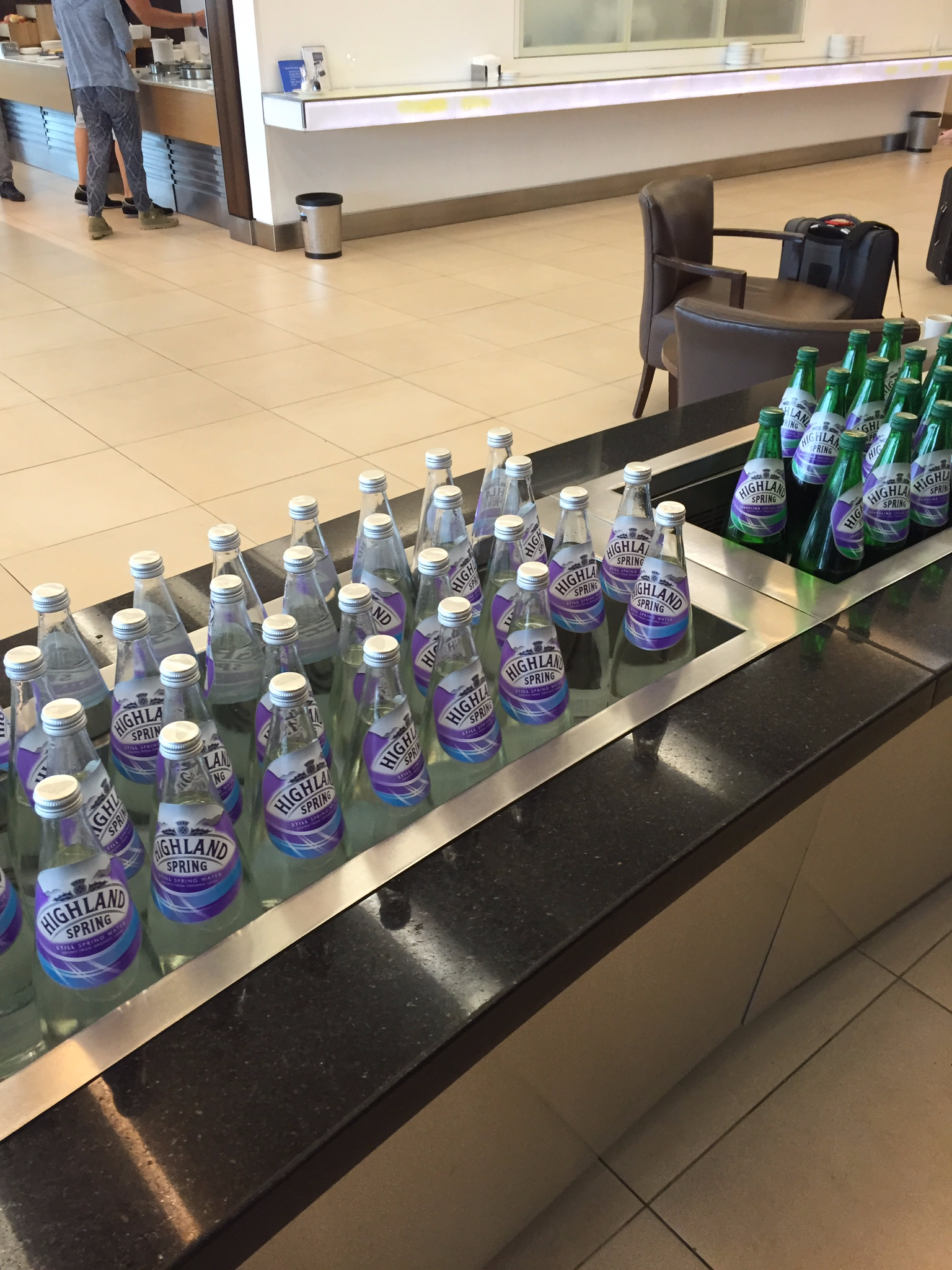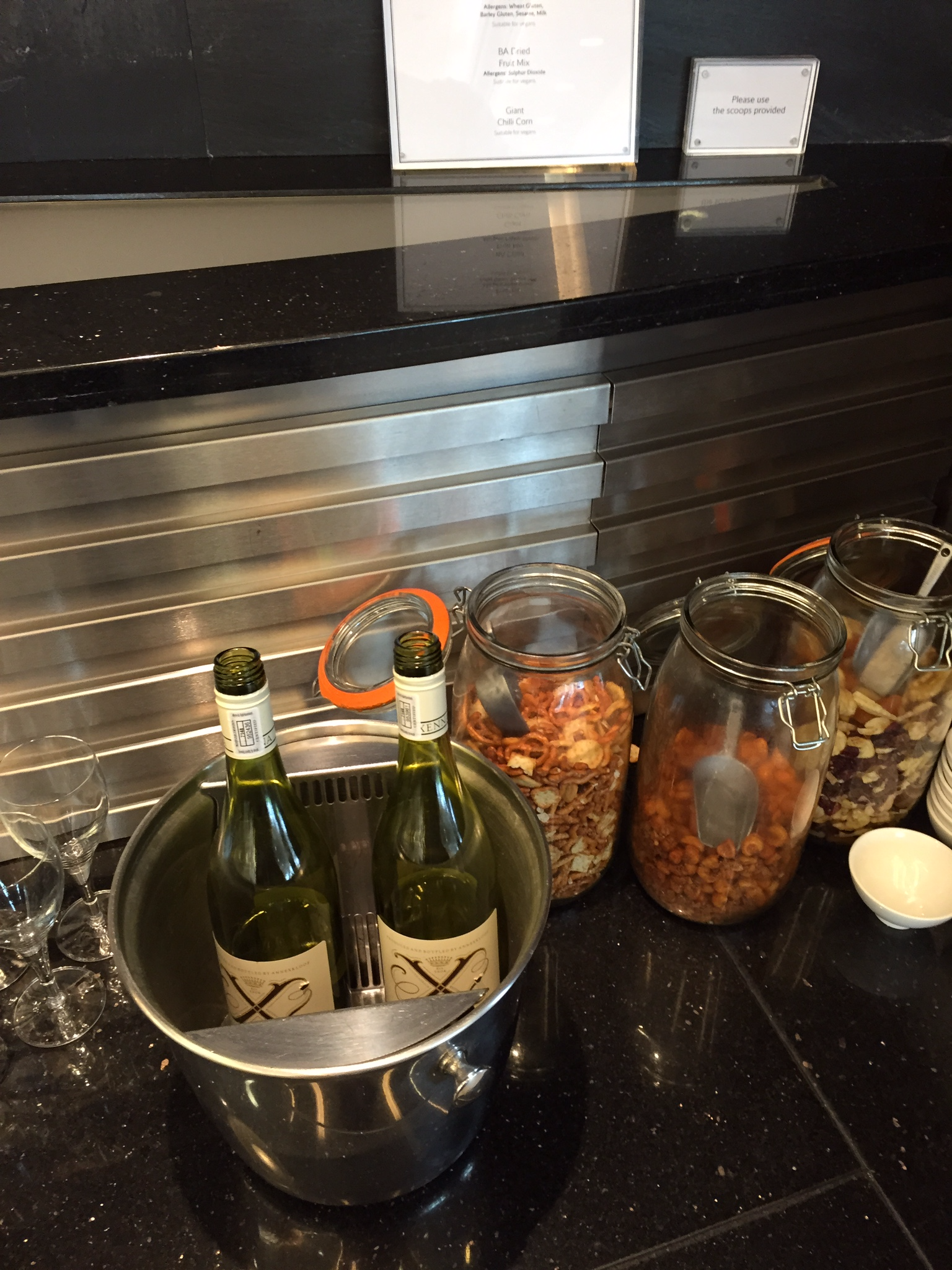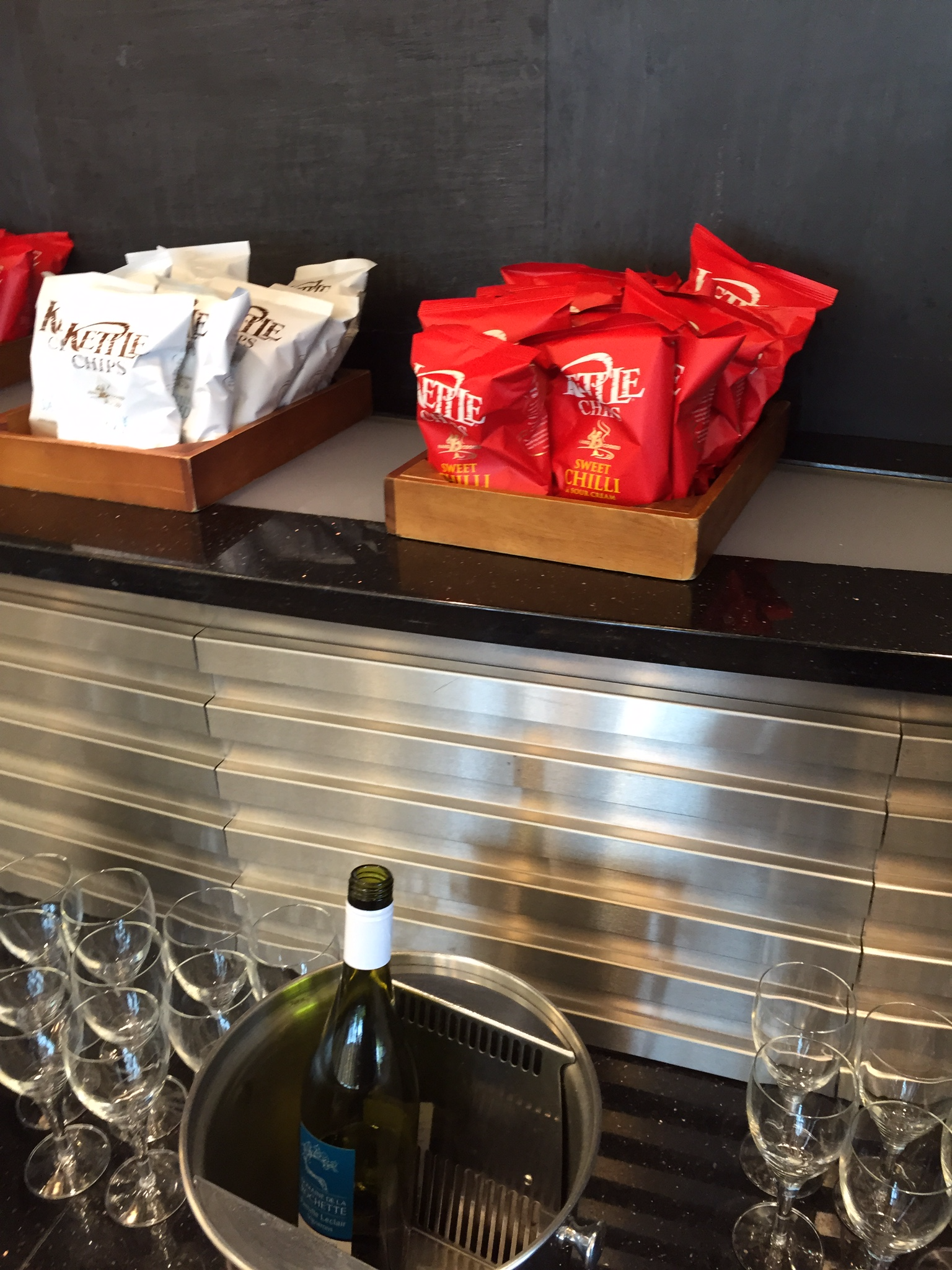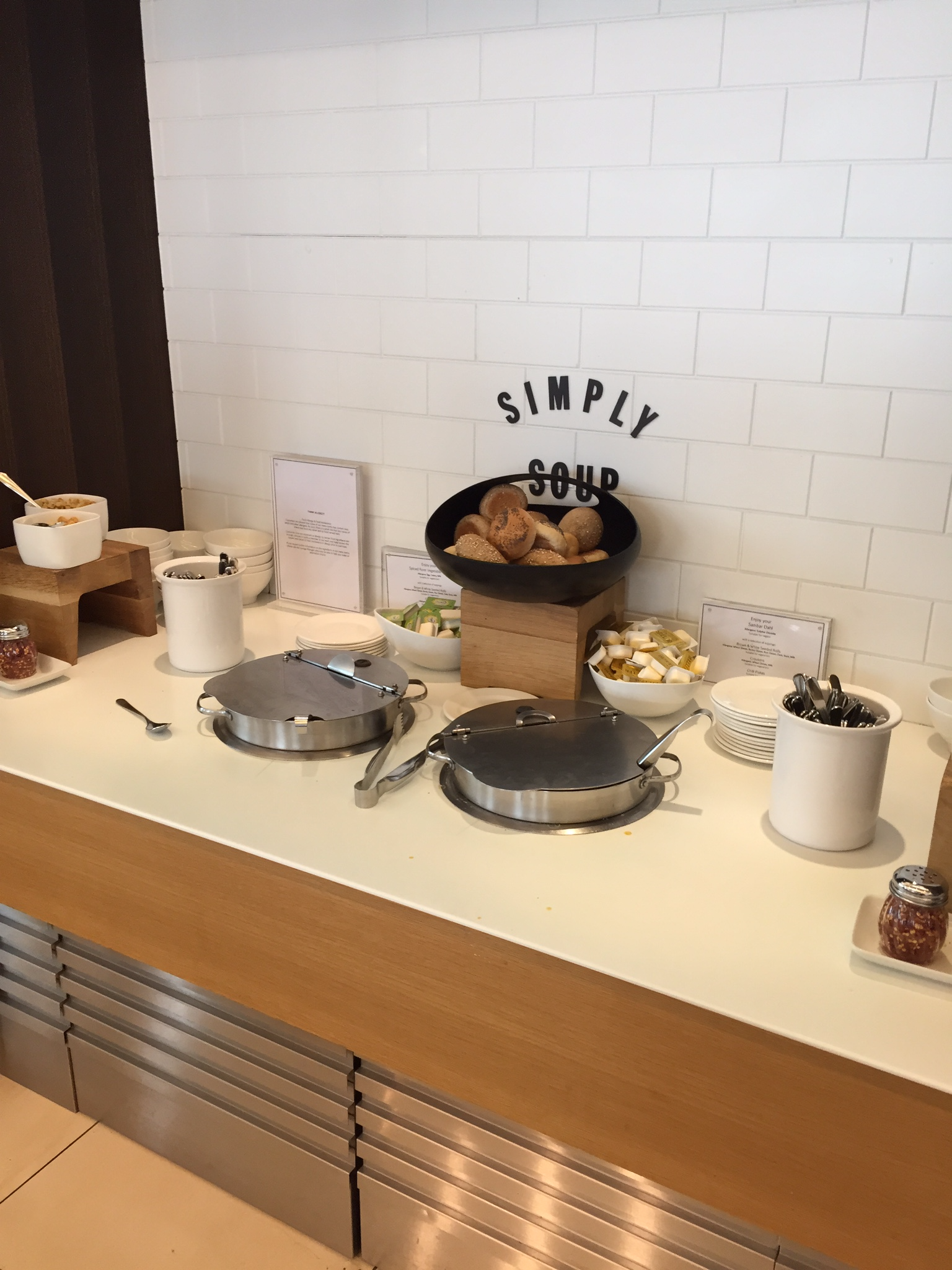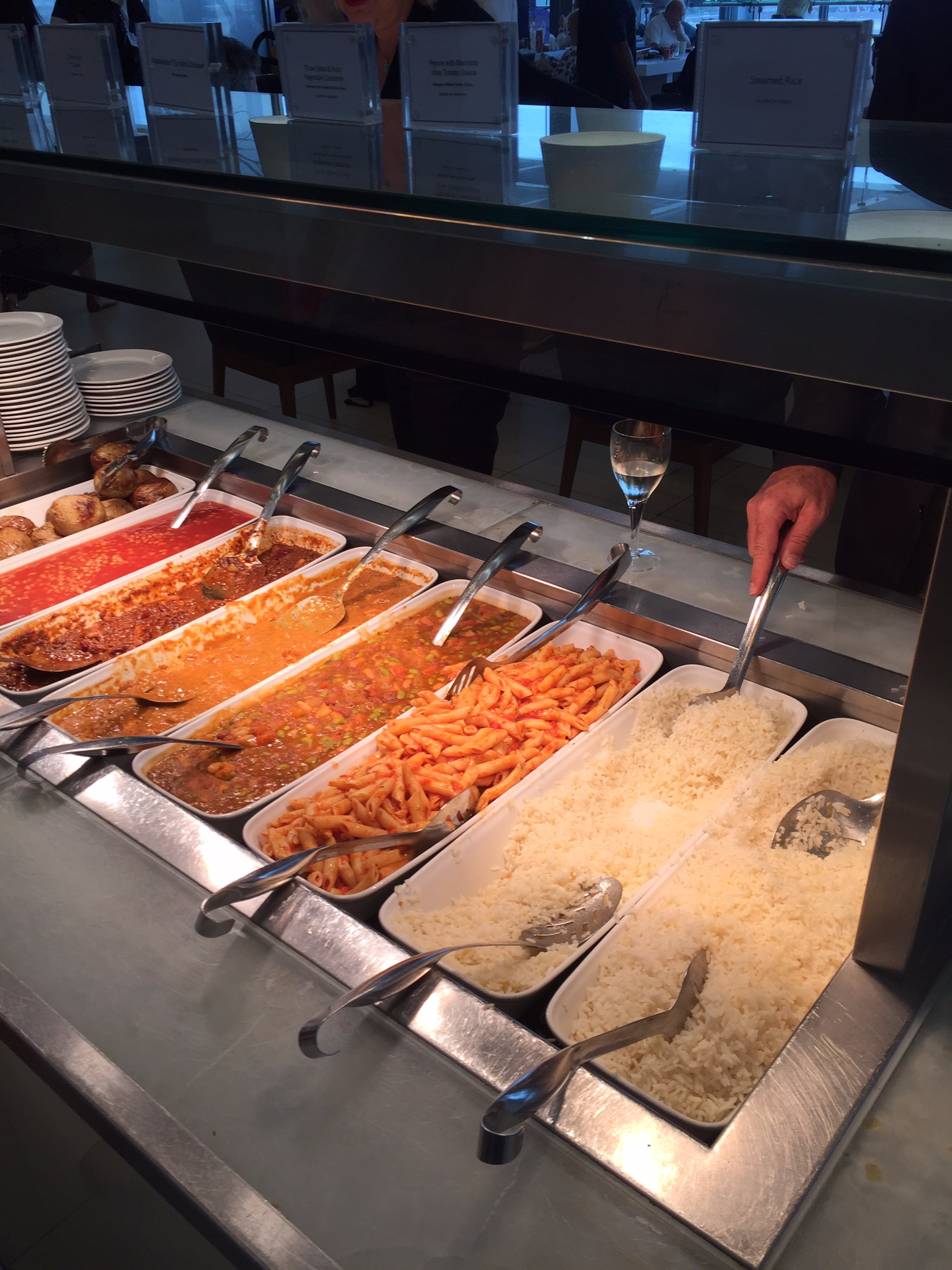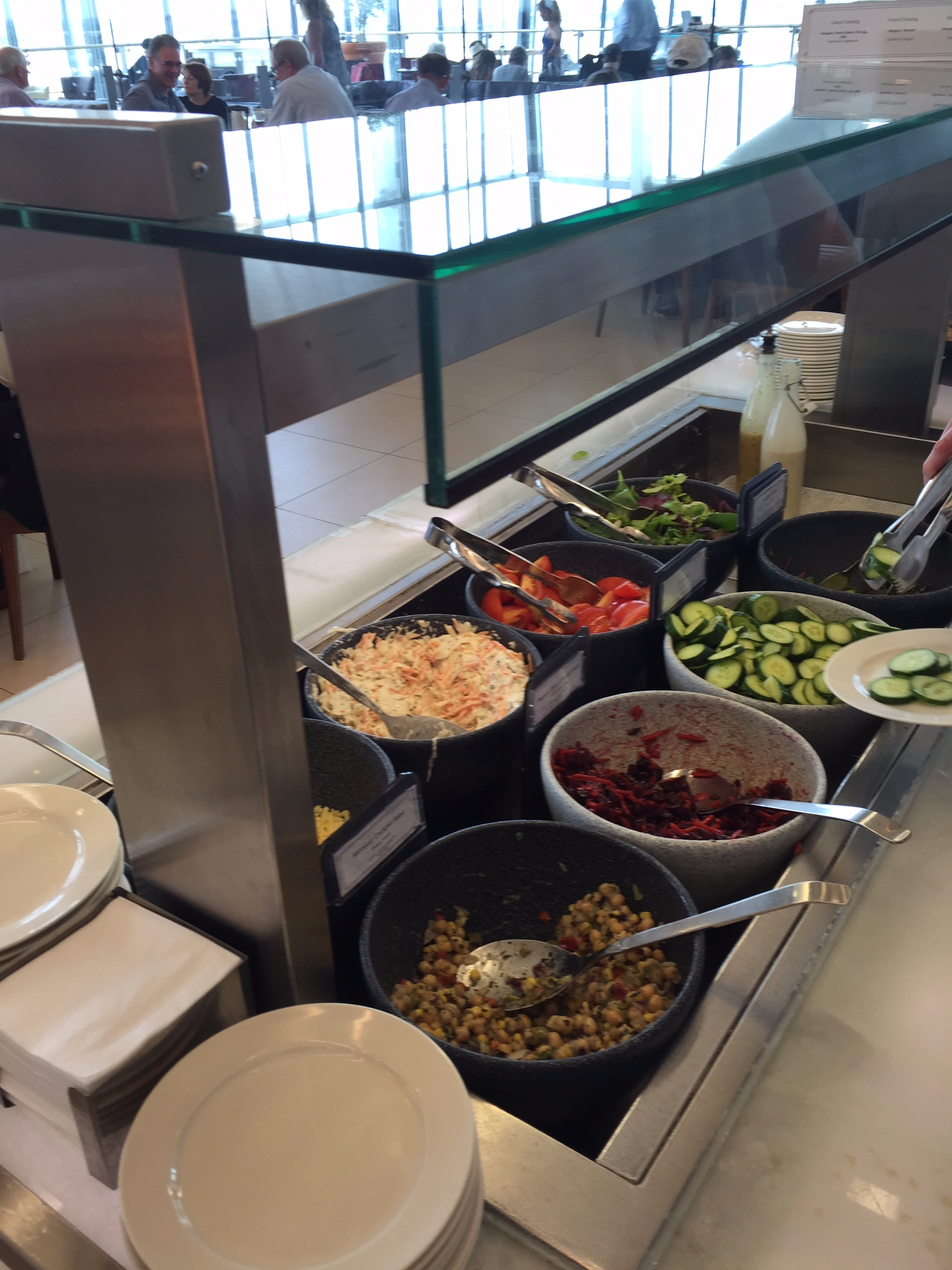 The food all looked quite edible, though I didn't partake. I appreciate that it was a fairly expansive spread. As for the wine, Ben loyalists should note that there was no champagne or anything sparkling, so it was largely a white-and-red affair.
While I waited I grabbed some reading material and made myself a bit of a bloody mary, though very light on the vodka.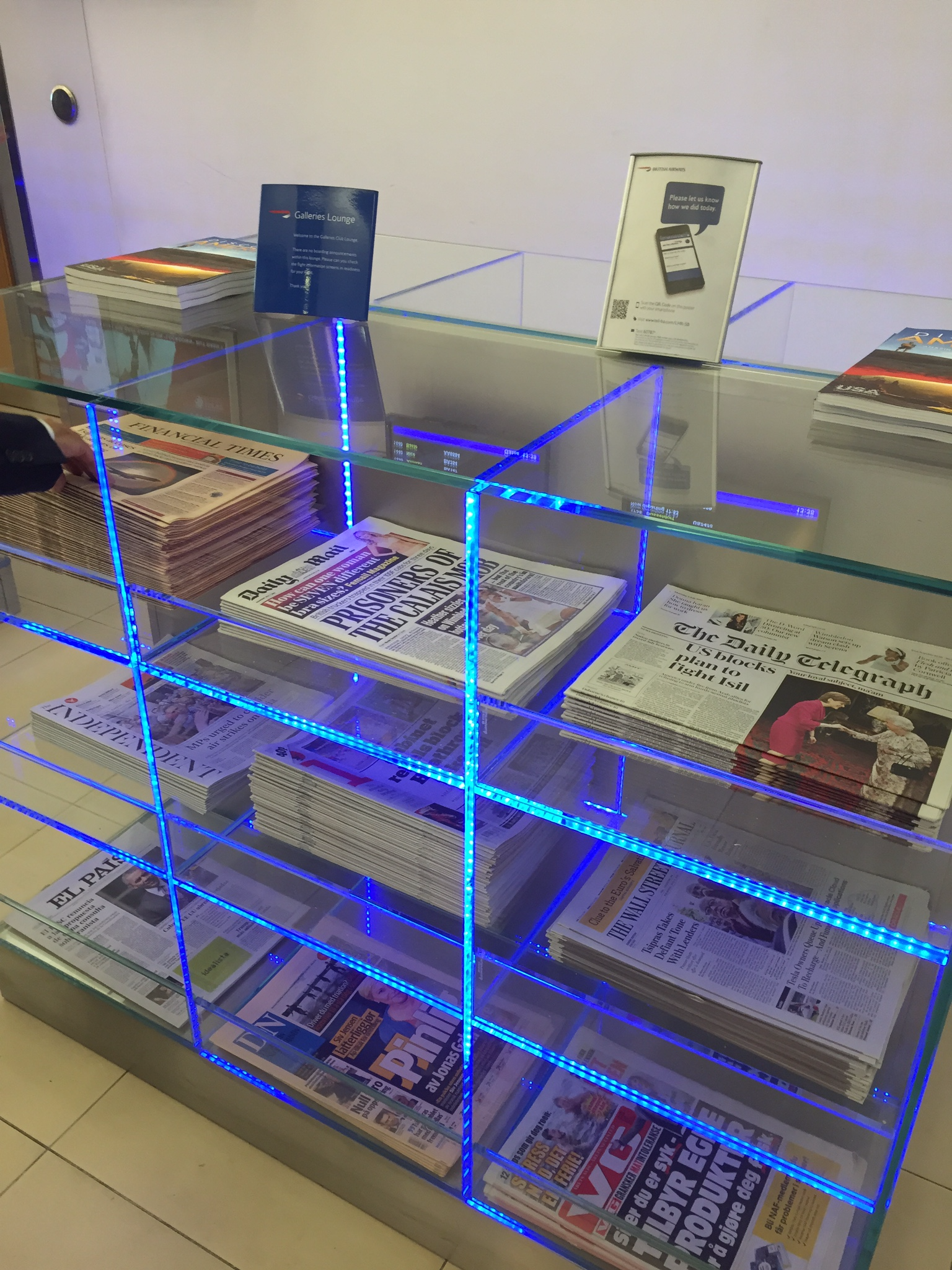 I took a seat toward the back of the lounge, near the windows facing the tarmac.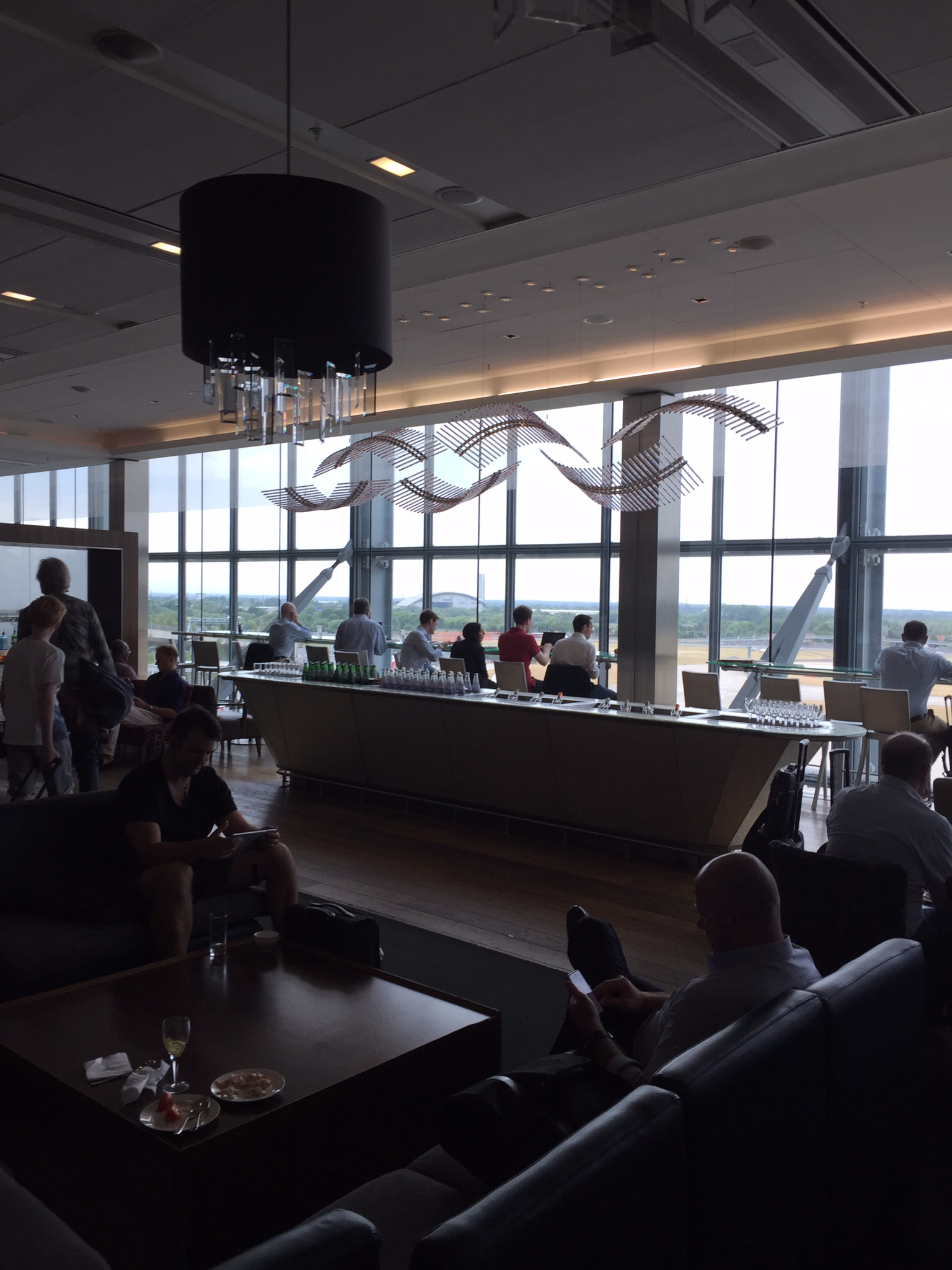 With about twenty minutes to go before I really had to hightail it to the gate for boarding, I checked in with the shower desk again, and apparently a shower was ready for me (it turned out my buzzer was broken).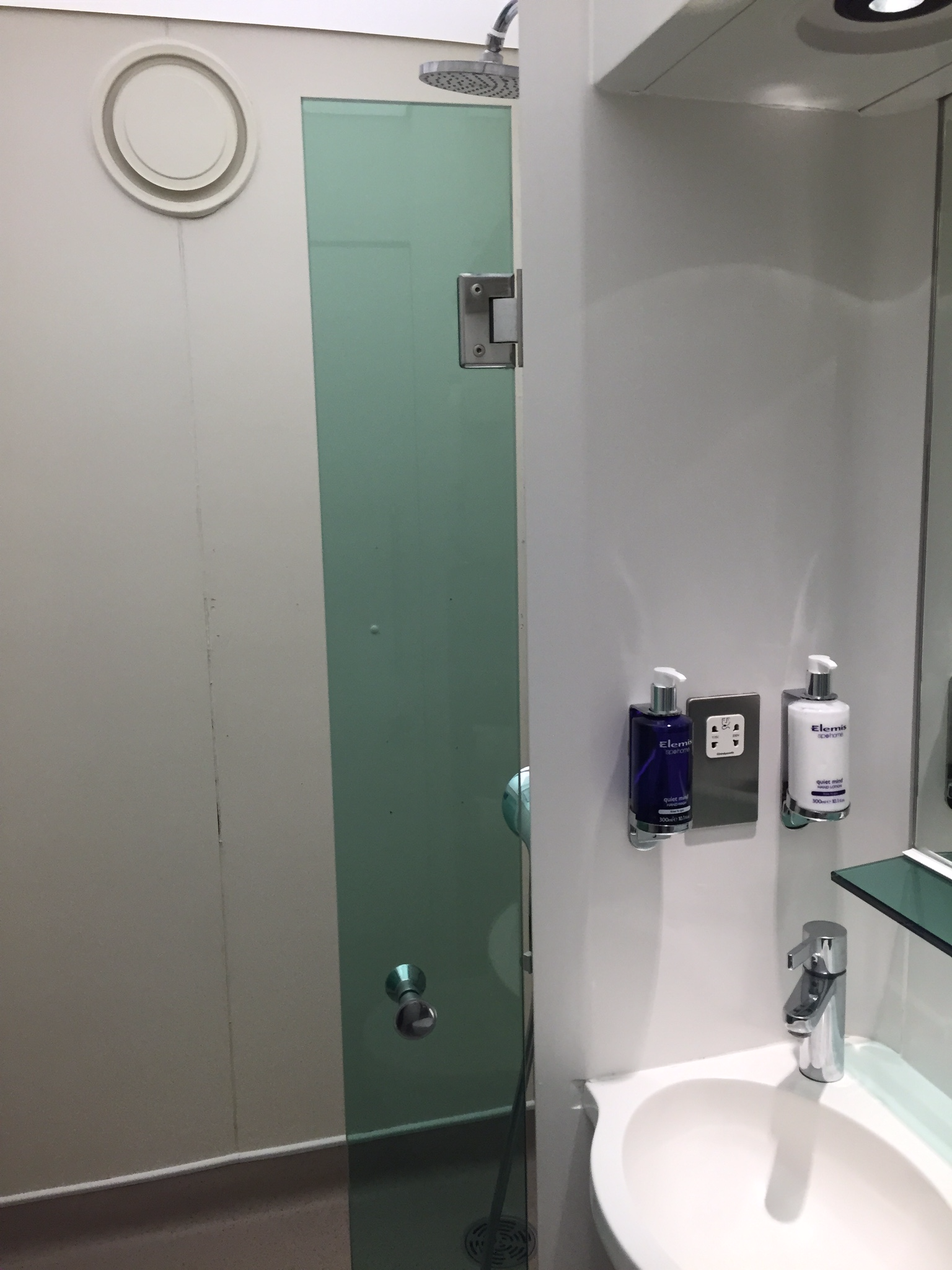 The shower room was small and was dated and felt bizarrely like Ben's horribly-cramped bathroom at the Westin Nagoya Castle in Japan.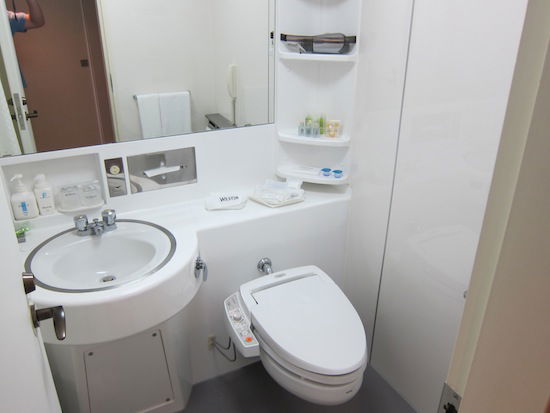 In any event, the shower itself was powerful and just what I needed, and the toiletry products seemed high-end.
I dried myself off quickly, did my hair with a less-than-adequate hair dryer, changed and headed straight for my gate for my flight to Amsterdam.
British Airways Galleries Lounge Bottom Line
Is this the best airline lounge at Heathrow?
Most definitely not. That's because the Virgin Clubhouse exists, among many others that consistently rank among the best airport lounges in the world.
But for a lounge I could access on an intra-Europe business class ticket on British Airways, it was impressive. I thought the lounge was attractive and had plenty of seating and amenities.
Is it going to be the best food and the highest quality wine? No, but it certainly does the trick when you're transiting Heathrow and need a shower and a bit to eat.