---
Delta 4664
San Jose (SJC) to Los Angeles (LAX)
Wednesday, July 1
Depart: 12:30pm
Arrive: 1:55pm
Duration: 1hr25min
Aircraft: CRJ-900 (Regional Jet)
Seat: 2A
It has been a while since a non-transcon domestic flight has been reviewed on OMAAT, much less a hop on a regional jet, but I figured I'd do a quick review of my Delta flight from San Jose to Los Angeles (which was operated by Skywest) since it was the first leg of my journey.
Boarding was quick, and the plane was surprisingly full, especially considering that my morning flight from LAX to San Jose was practically empty, especially in the first class cabin.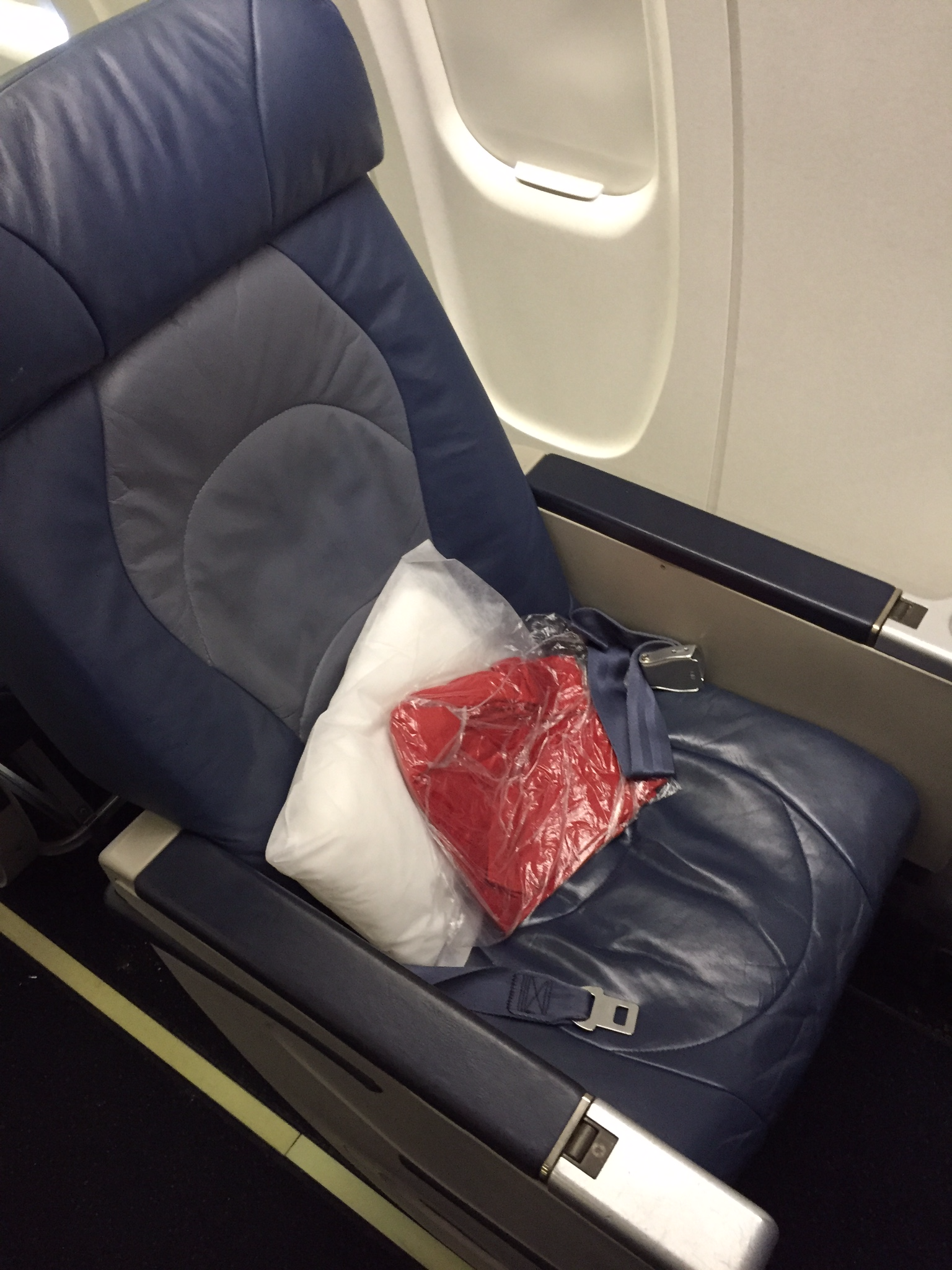 My seat was relatively comfortable for a regional jet, and I was quickly offered a bottle of water from the cheerful flight attendant. I also asked for a Coke Zero.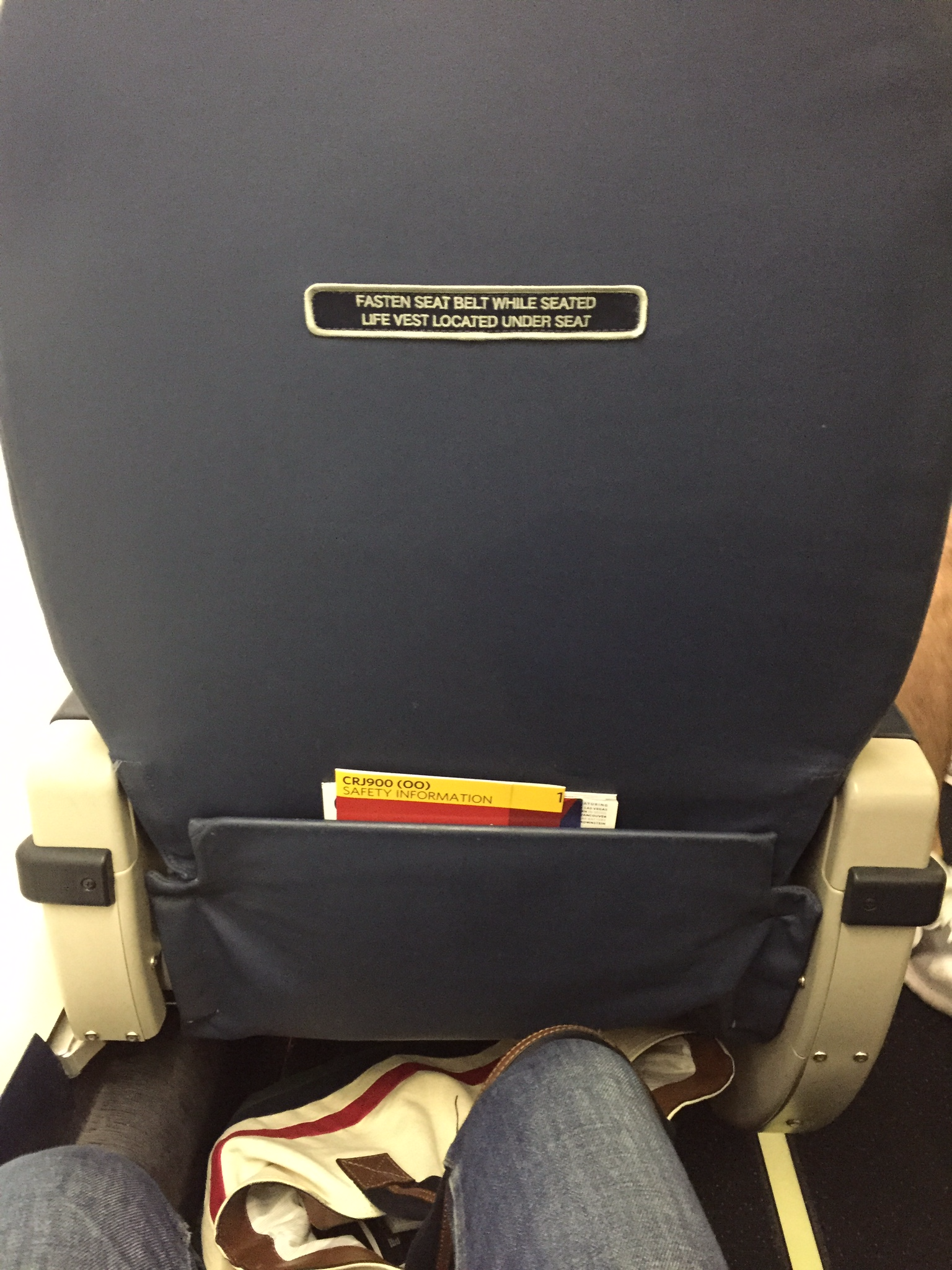 We took off relatively quickly from San Jose, which is a small airport with considerably less traffic than LAX or JFK.
About ten minutes into the flight, the attendant returned with a basket of bananas, oranges, apples, and a variety of snacks. I chose a banana, though I'm typically always a sucker for a Biscoff.
San Jose to LAX is a short flight — it's blocked at an hour and twenty-five minutes, but it's really less than an hour in the air from takeoff to landing — and not a particularly eventful one, but I was impressed that my flight attendant was fairly attentive throughout, coming by a few times to see if I wanted refills on my Coke Zero, more water, or more snacks.
Upon landing, we taxied toward Terminal 5, where we pulled up to the gate. As the door opened, I heard a discussion between an official on the jetbridge and the first class flight attendant, and I also heard my full name being discussed between them. "He's still on board," the FA told the jetbridge attendant, "but I'll pull him up to the front for you."
What is going on? I was thinking. Being both anxious, wildly imaginative and mildly narcissistic, I wondered if I was going to be arrested for a crime I didn't commit, or if there was someone on the jetbridge waiting to break bad news to me.
Instead, I was led off the plane and greeted by a nice gentleman holding an electronic tablet displaying my name. He explained that he knew I had a connection to a Virgin Atlantic Upper Class flight, and was escorting me through the terminal. (Mind you, my connection was far from a short one. I had hours before the Virgin flight was to depart.)
Whoa.
He asked me if I'd had a chance to visit the Delta ONE Lounge at LAX yet, and I replied that I hadn't, though I was familiar with it. (I didn't tell him that I actually wrote a post about it for OMAAT, since I was still a bit in awe over the fact that I was being led by a VIP escort through an airport terminal to begin with.)
"Well, let's go see it then!" he cheerfully told me. He led me just past the standard security lanes to a secured door, and suddenly it was a whole new world.
A private hallway. A private Sky Priority TSA security area (which, he explained, was not open just yet) with multiple lanes.
He led me down an elevator into the Delta ONE Lounge, showing me the new Sky Priority check-in area off to the side.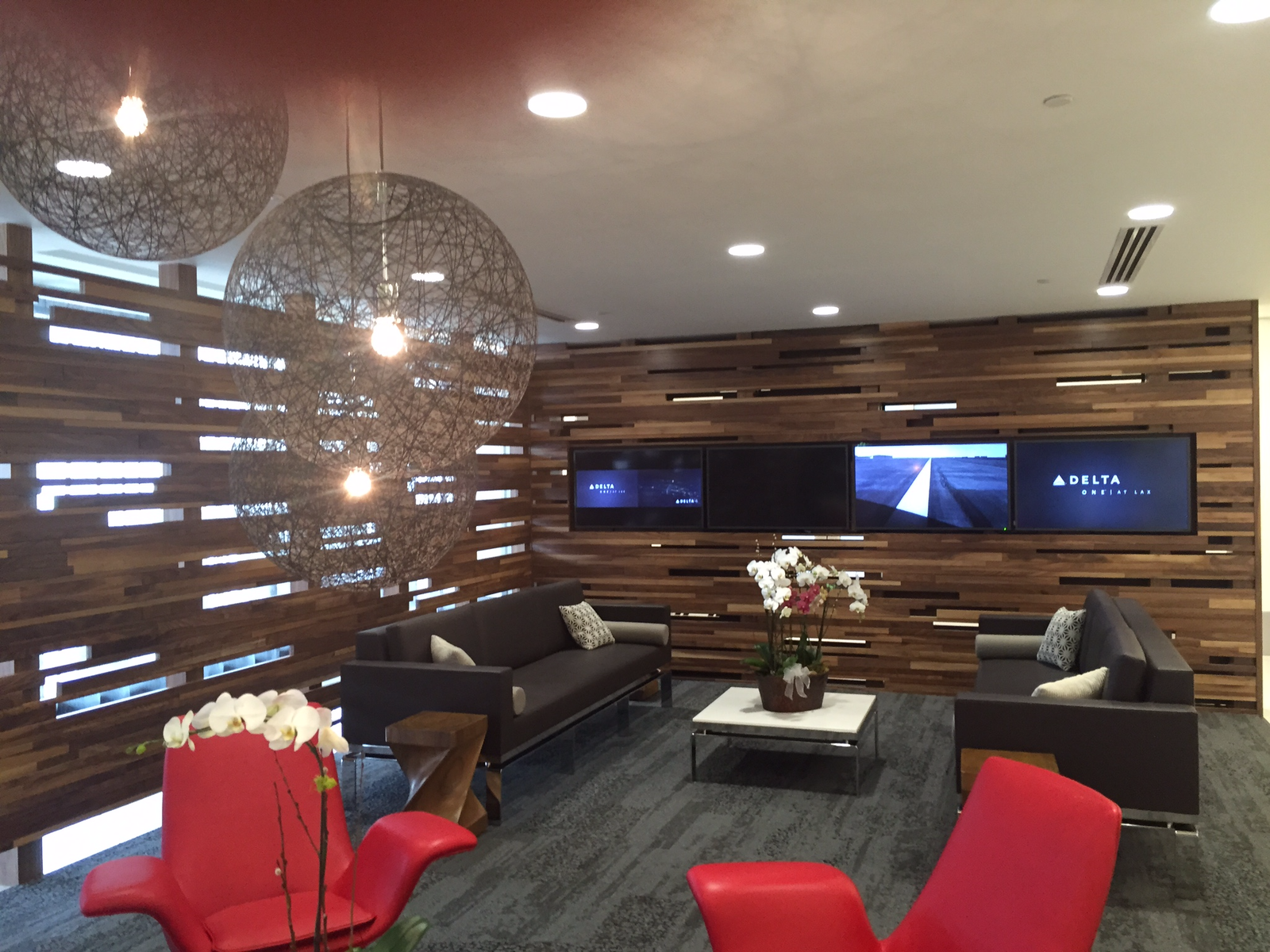 As this was going on — actually, since I was on the regional jet — I texted Ben. It's worth reprinting here.
Nick

Ummmm should I be concerned that there is someone waiting for me at my plane?

Ben

Hmmmm in what context? odd!

Nick

Oh it's a Delta escort
They're showing me Delta One check in and driving me to Terminal 2!*

Ben

Damn!!! How'd you arrange that? Awesome!

Nick

I don't know!!!!
One sec
Ok I'm in fancy bathroom now. Zomg zomg zomg
They are VIP'ing me!!!!
I guess because I'm VS upper class?

Ben

Hahahahahah
Is Delta PR behind this?

Nick

Highly doubt it!
OK nevermind no car I got ahead of myself
They walked me out of terminal and showed me the way to T2 lol
But still!!

*As you can see, I think I had assumed at one point that since I was being shown a VIP treatment on the way to my connecting flight, that there was a chance I'd be driven to Terminal 2 directly. As it so happens, I was getting way too ahead of myself.
In any event, though, the Delta ONE Lounge was peaceful, and beautiful, and brand spanking new. Another attendant came out to introduce herself to me, to wish me a pleasant flight on Virgin Atlantic, and I was welcomed to help myself to the display of snacks and beverages. In fact, I had a water.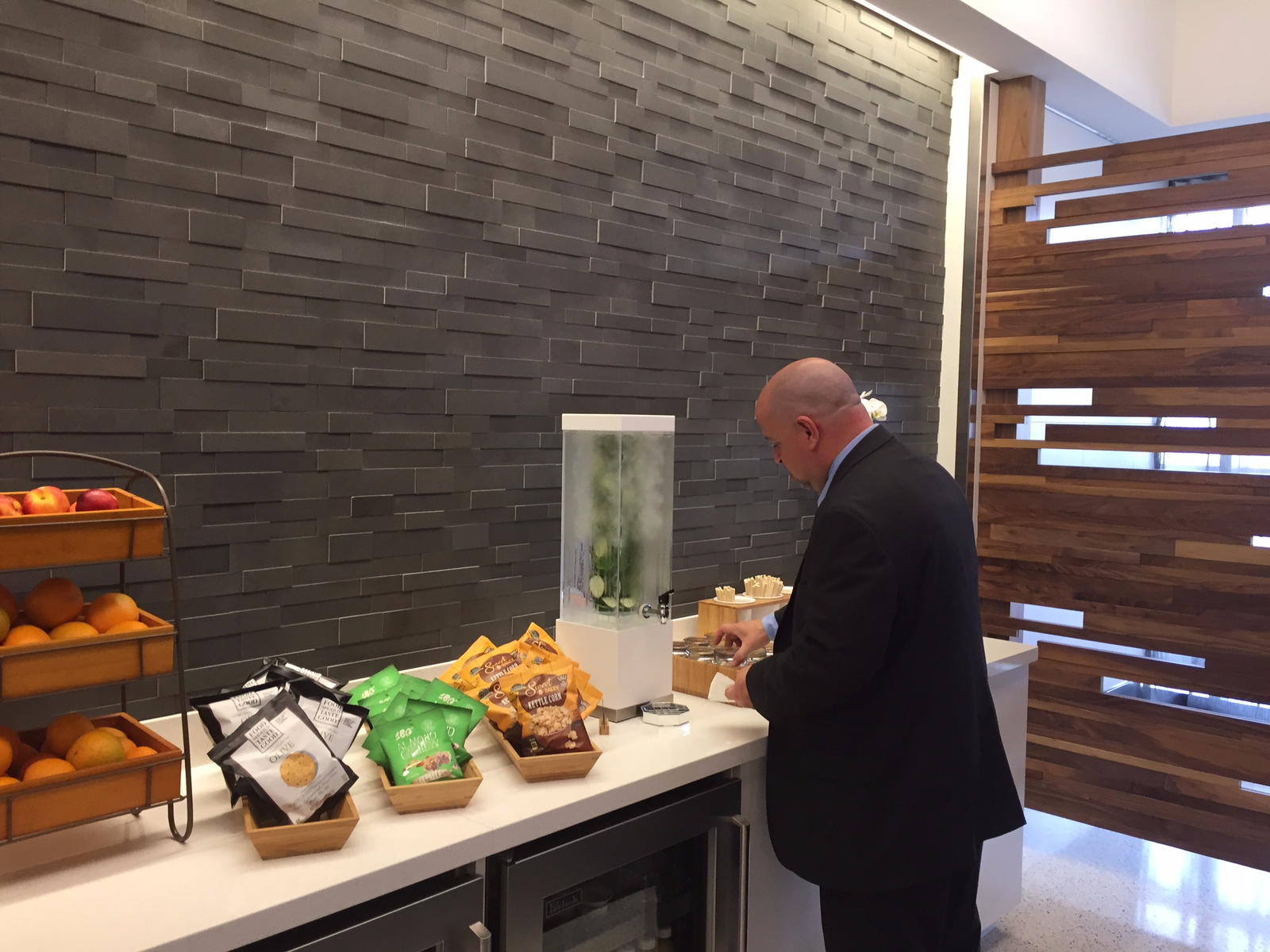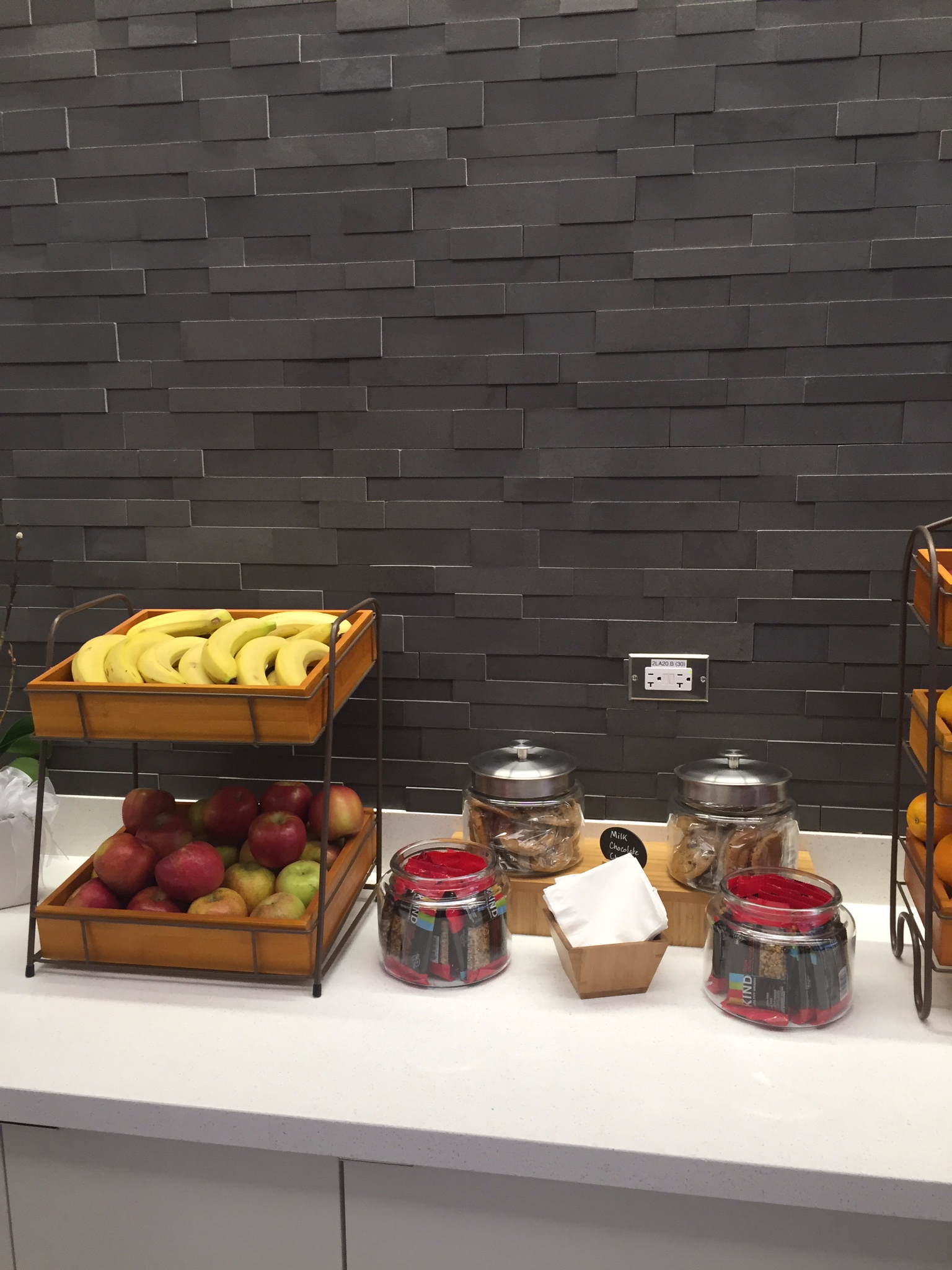 The attendants also proudly showed off the new check in desk, which was built from an old aluminum plane wing and was very cool.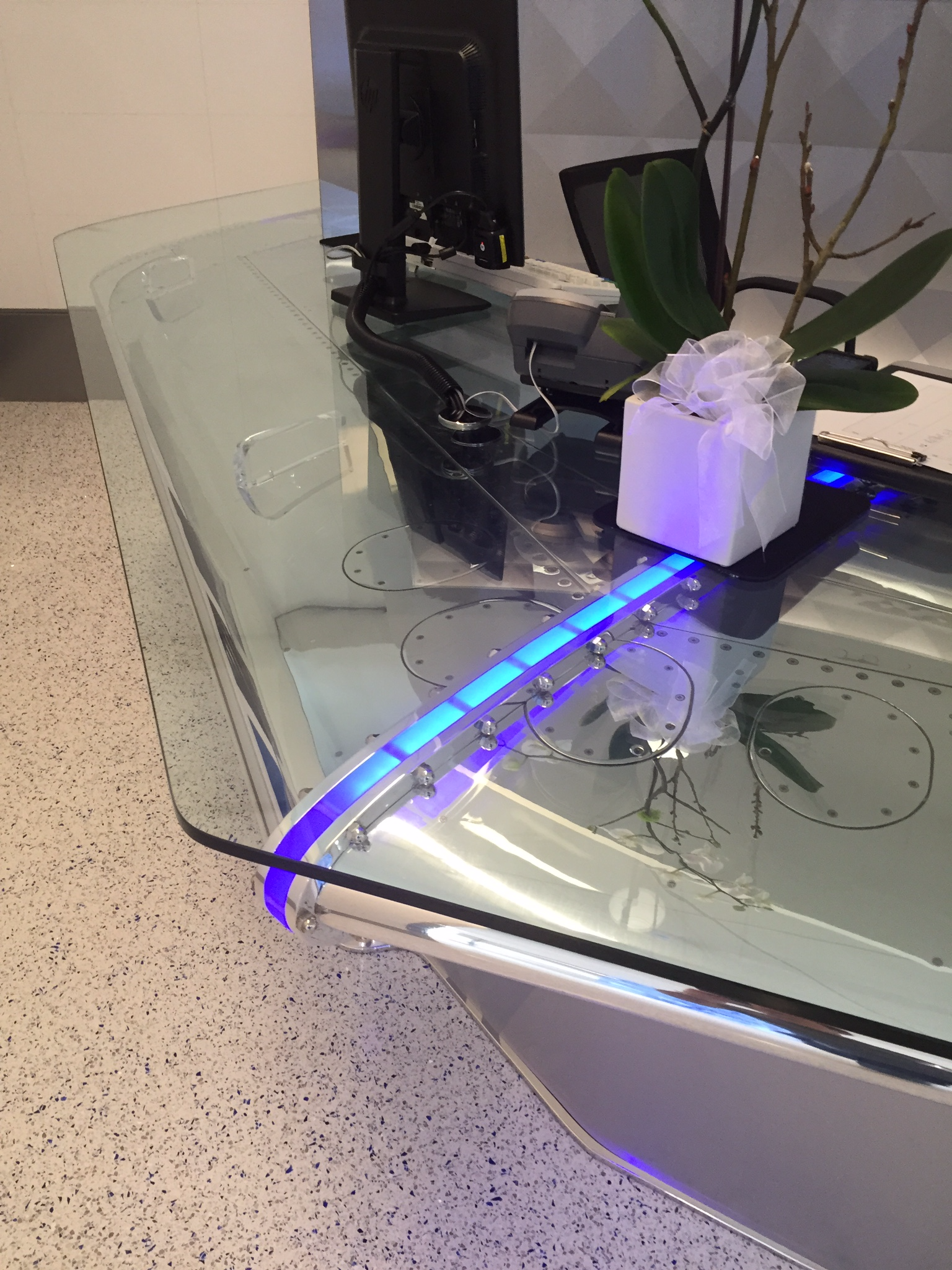 They offered to watch my bags behind the desk while I used the restrooms, which it's worth pointing out are also pretty rad for airport bathrooms. The individual stalls were spacious, well lit, and had plenty of room to store belongings.
Anyway, as I headed out, I was told of the different ways I could get myself to Terminal 2 (from which Virgin Atlantic departs), none of which were especially integrated, because LAX. In the end, I walked across a relatively desolate path next to the parking garages and make it to Terminal 2 in a little less than five minutes. The inconvenient connection between terminals is far from ideal, but that's really LAX's fault, not Delta's. 🙂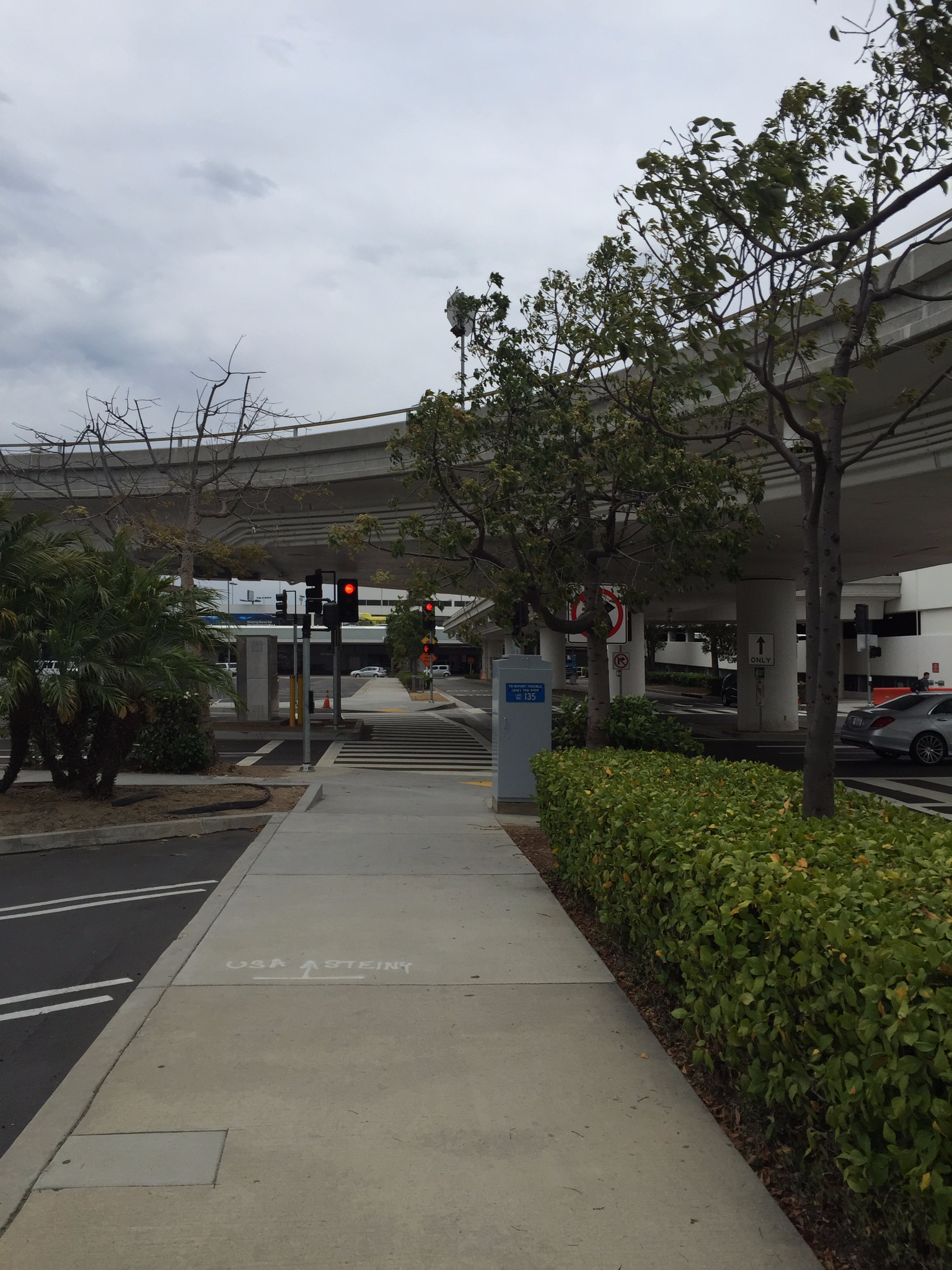 Bottom Line
My flight from San Jose to LAX was uneventful, pleasant, and perfectly comfortable for a regional jet, with attentive service and a decent enough first class seat for a CRJ-900.
I was stunned beyond belief to be greeted at the jetbridge by a VIP escort and shown the Delta ONE Lounge. It was an amazingly special moment. To be clear, unless Delta has a clairvoyant PR department, this was not an OMAAT perk, as they have no idea who I am. I'm convinced instead that this was a service being offered because I was connecting onto a Virgin Atlantic Upper Class flight, and Delta takes its partnership with Virgin quite seriously (with a 49% ownership stake, they certainly ought to!).
Color me impressed. Hugely impressed.
And the Delta ONE Lounge at LAX is really something very special indeed. It felt like an oasis from the generally hectic madness at LAX, and I could see this as being a game-changer for travelers booked in Delta One, especially considering United, American and JetBlue offer great transcon premium products but no comparable ground service. This is ground service redefined, at least for a domestic airline.