---
British Airways 432
London Heathrow (LHR) to Amsterdam (AMS)
Thursday, July 2
Depart: 2:50pm
Arrive: 5:00pm
Duration: 1h10min
Aircraft: Airbus A320
Seat: 2A
I boarded the aircraft, which had a fairly light load, and took my self-assigned window seat, 2A. It's worth noting that even in business class, unless you want to pay British Airways will not let you assign yourself a seat until check-in on intra-Europe flights [**Edited to add: Unless you're a BA elite (which I'm not)], which I find not only bizarre, but a little chintzy. Luckily, however, everyone's in the same boat, and since we're talking intra-Europe "business class," it's not exactly like there's a winning seat out there that is up for grabs.
The Airbus A320 felt gleaming new and my seat was actually comfortable and modern, though of course, not anything resembling US domestic first class.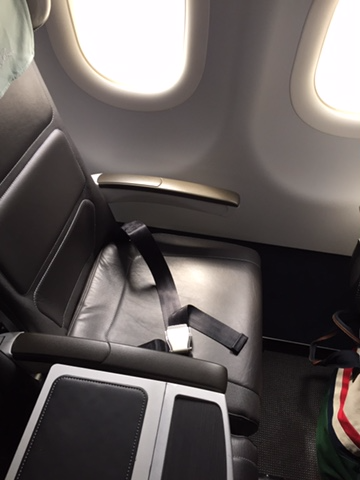 However, unlike US airlines, you get a meal on intra-Europe business class even on an incredibly short hop flight. At this point, I was a bit "peckish," as the Brits would say, so I was looking forward to something to eat.
Shortly after takeoff, flight attendants came around with a hot towel service, and then just a few minutes thereafter, they came by and offered "tea service," which, again, was both very British and very perfect for what amounts to a 45-minute flight.
The attendant set a tray in front of me with a selection of tea sandwiches, a scone, some jam, a little pound cake (which I passed on, as I wanted to go light on the sweets), and she poured my tea cup with some delicious black tea, which did a good job of reviving me.
The sandwiches were actually incredibly tasty, and hit the spot.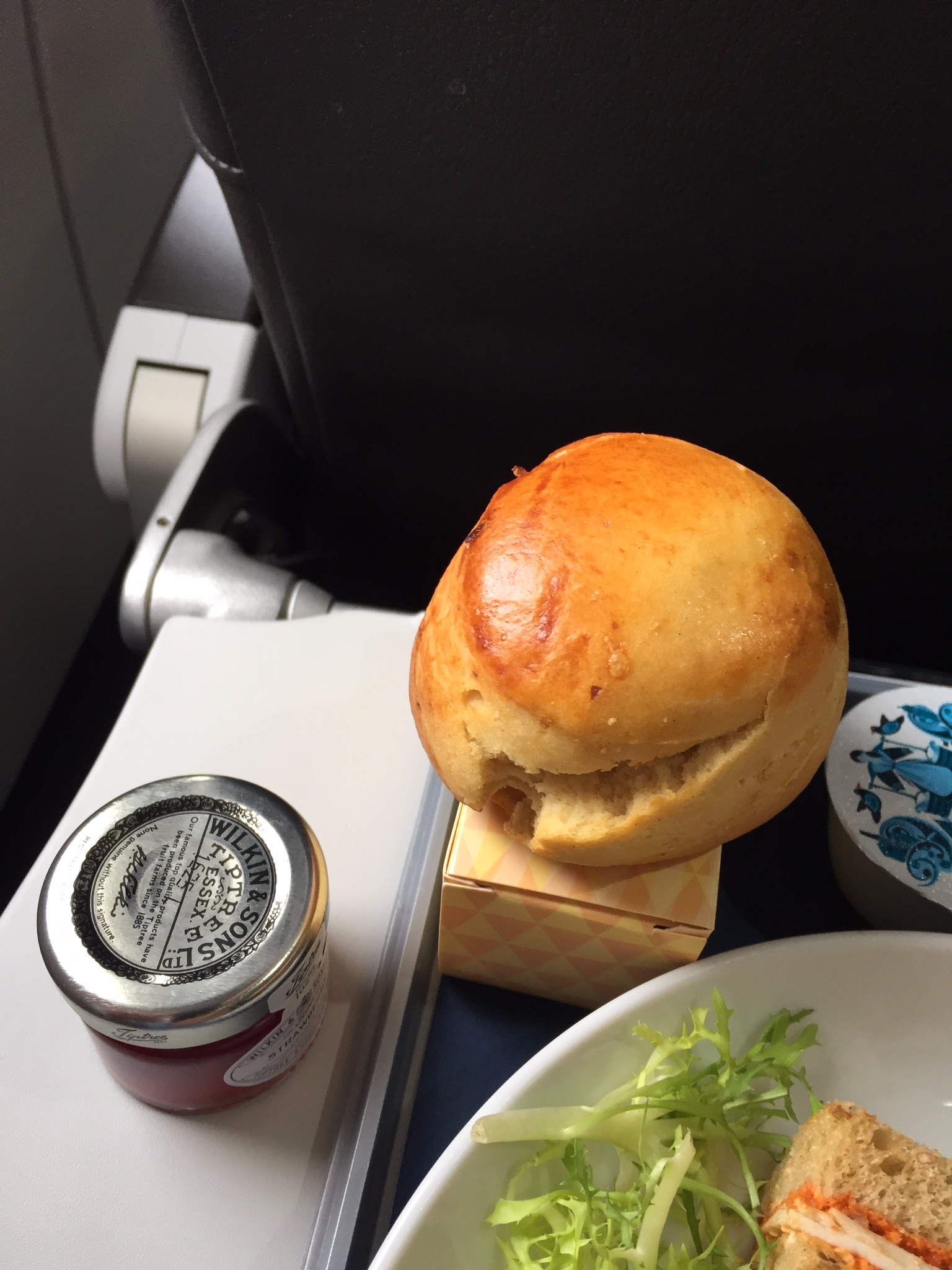 As for the scone, it, too, was just what I needed. I added just a bit of jam and clotted cream to it, and it reminded me of all the things I do love about the British.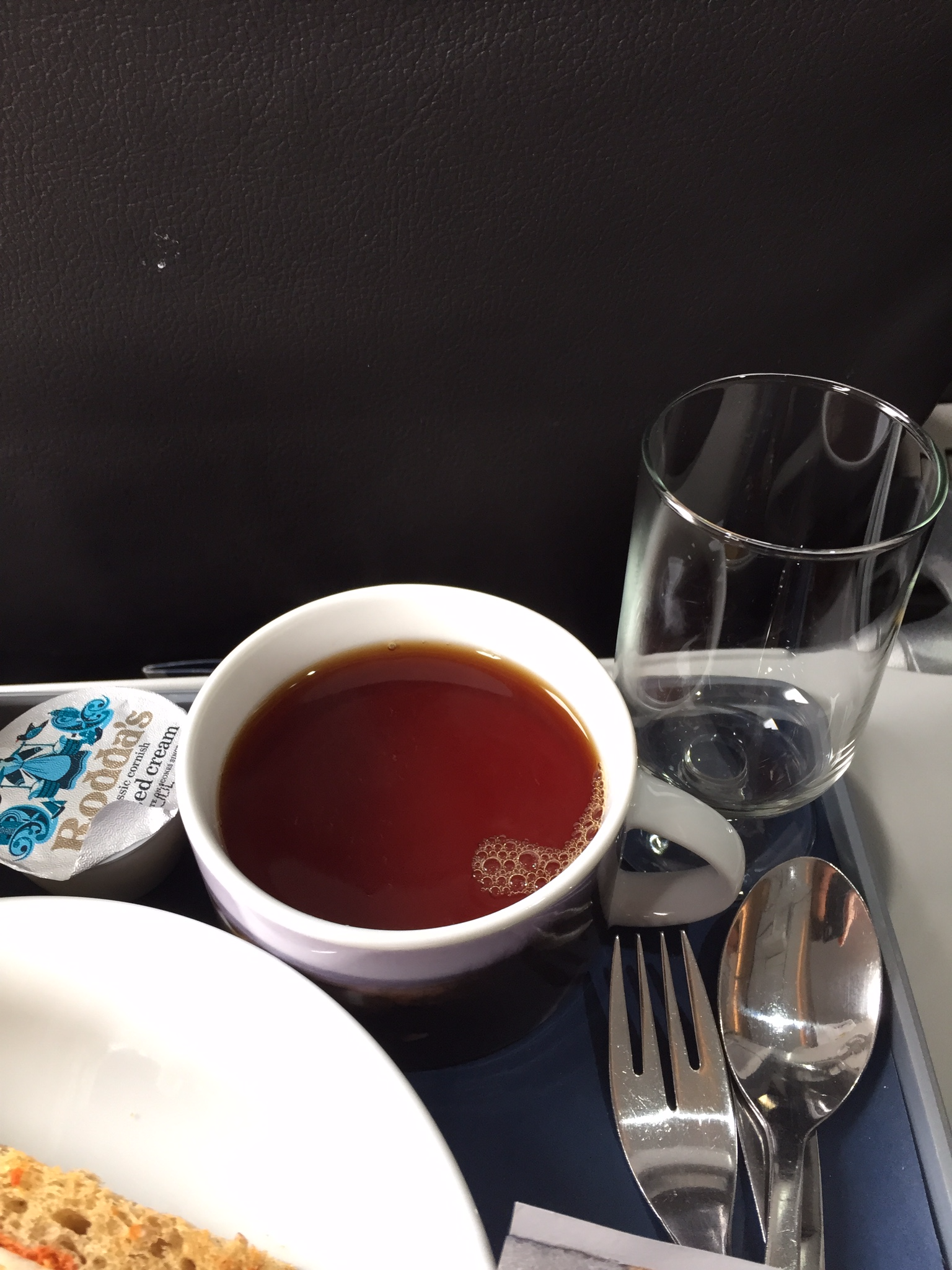 I'm not much of a tea drinker at all, really (I prefer coffee), but when in Rome, as they say. And the tea was lovely. I had two cups.
By the time I finished my second cup of tea, we were already beginning our final approach into Amsterdam's Schiphol Airport, so the flight attendant collected my tray and I gazed out the window at the gorgeous scenery of green countryside, miniature villages, windmills and canals, and the beaches of the North Sea beyond, that were splayed out in front of me. The approach into Holland has really got to be one of the prettiest in the world, if you ask me.
Bottom Line
London Heathrow to Amsterdam is a very short flight. You can't really ask for or expect much, but my flight on British Airways was really quite lovely for what it was. The tea sandwiches were light, but totally satisfying, and I appreciated the tea service that reminded me I was on the UK flag carrier.
Of course, there are fancier ways to fly from London to Amsterdam and back, as you'll see in the next installment. But BA got me where I needed to go on time and satisfied, which is all I could ask for that day.