<
---
Since my amazing Virgin Atlantic Upper Class fare to London involved a routing originating from San Jose, I of course had to fly up to San Jose in the morning in order to fly back to LAX at 12:30pm and onward to London.
Although I was tempted to book the 10:40am flight from LAX to San Jose, which in theory would be the same aircraft (and indeed, was the same aircraft) as the turnaround flight back to Los Angeles, which would minimize my travel time, I'm a bit of an anxious flyer travel-wise. Since the flight from LAX-SJC was on a separate and unrelated ticket, I decided to take the 8:15am flight from Los Angeles to minimize any concerns over cancelled flights or last minute plane swaps, however minor the risk.
I had about twenty minutes to kill in Terminal 5 at LAX, so I thought I'd check out the newly refurbished Sky Club, which I had complimentary access to thanks to a credit card with lounge benefits.
Although I've been at the Sky Club in Terminal 5 on many, many occasions and seen the club's improvements in fits and starts, it really did seem wholly refreshed.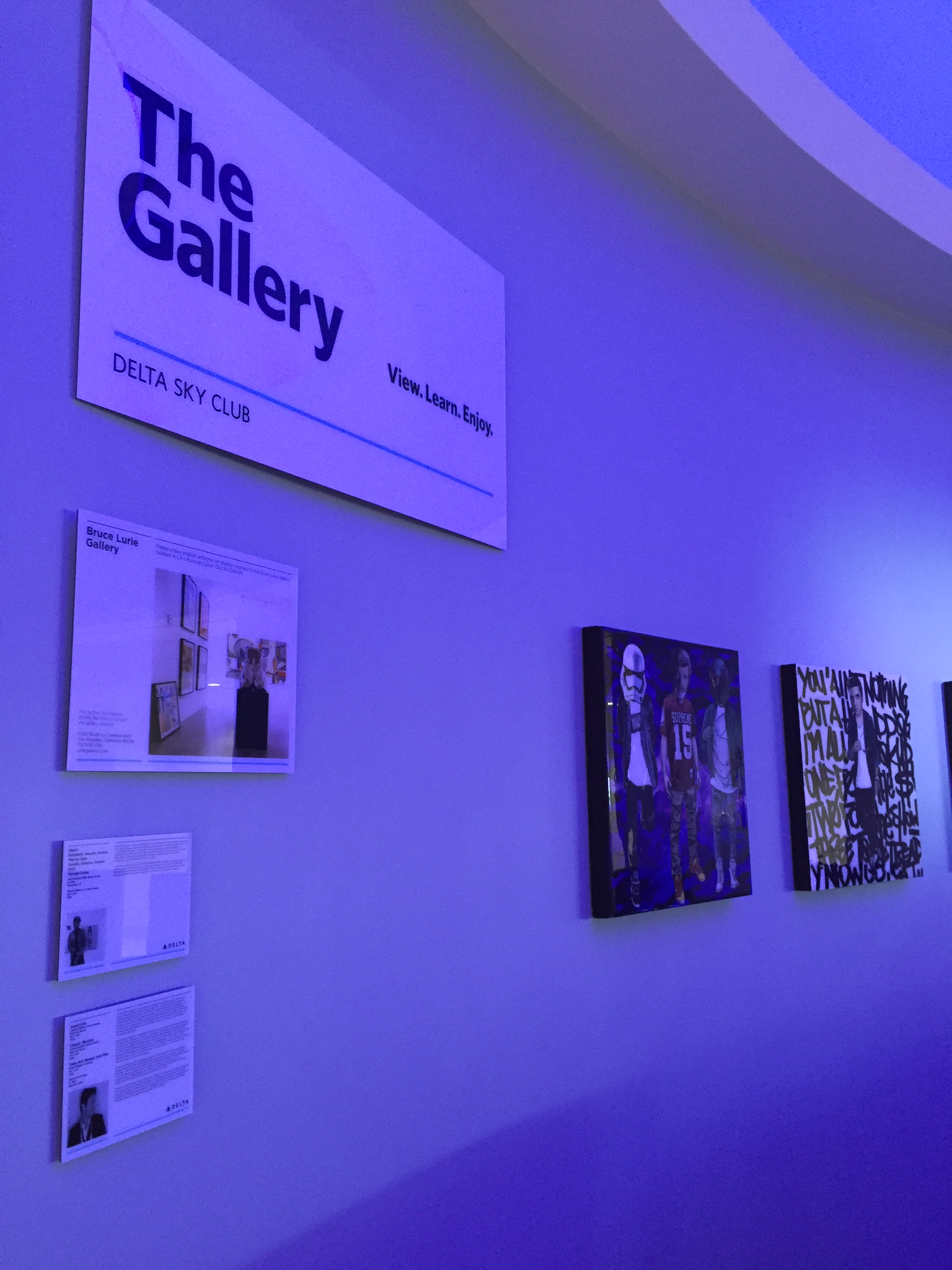 For one thing, the area just beyond the entry is now an art gallery as well as a seating area. While I didn't necessarily treat the gallery area as I would, say, the Rijksmuseum, it was a pleasant and interesting touch. There was a neon-based map of Los Angeles that immediately caught my eye. Generally, the art selection was a bit on the edgier side, which I appreciated.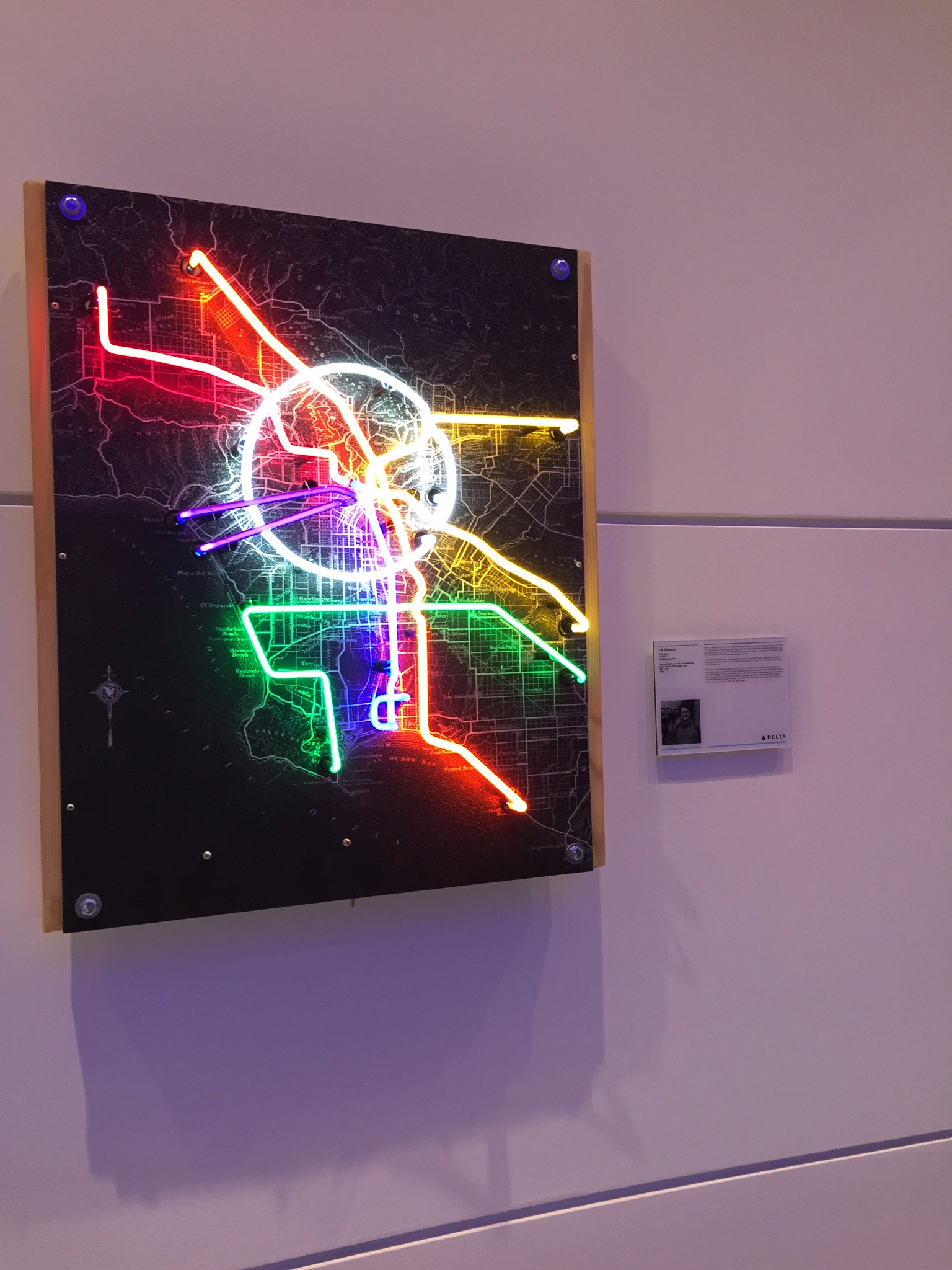 A new seating nook was created off to to the right, and while it wasn't large, there seemed to be an ample variety of seating, all of which looked visually attractive.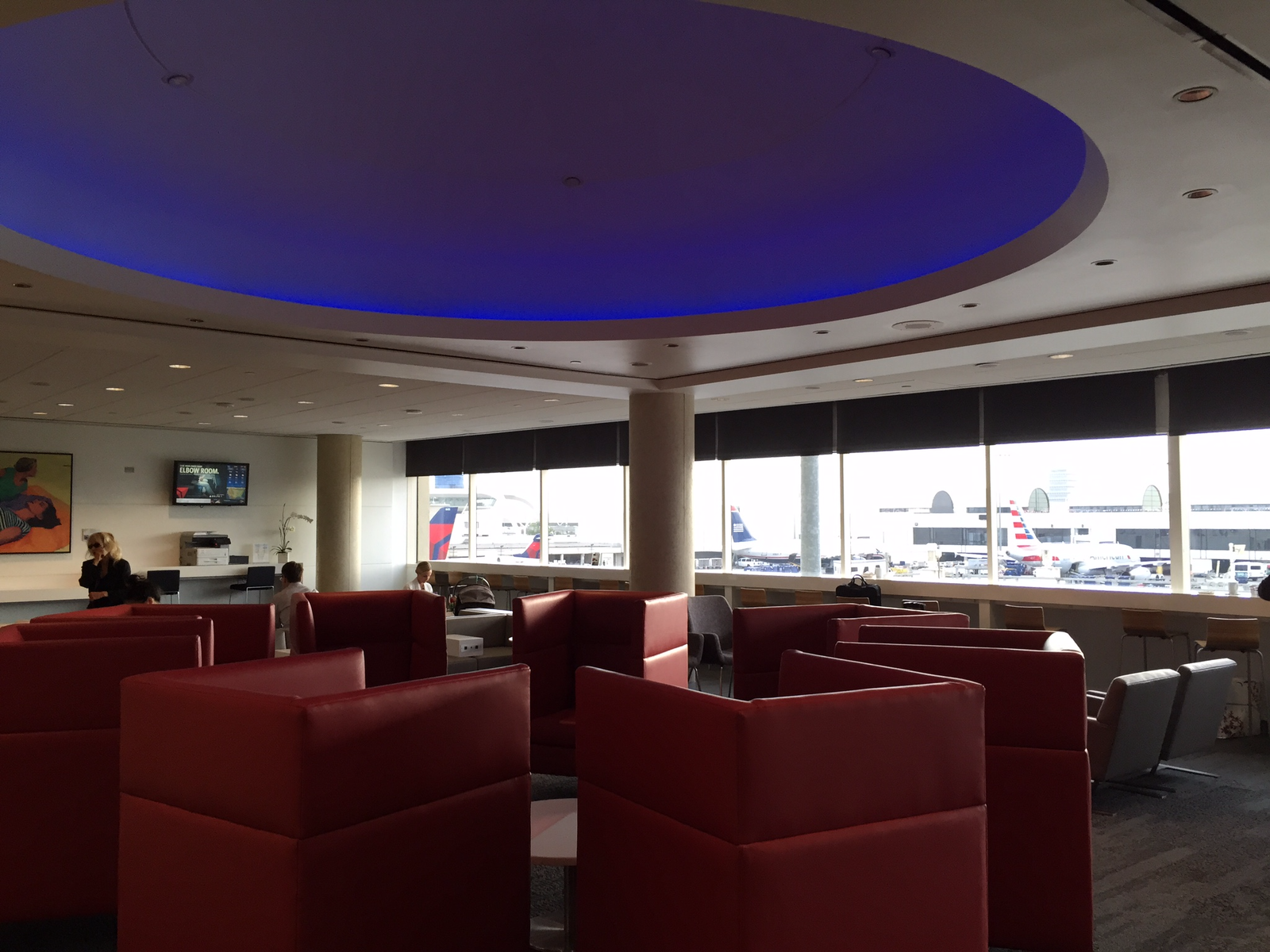 To me, the major upgrade at the Sky Club is the new food counter directly opposite the bar, which is attractively lighted and outfitted in a sexy-looking white quartz-type surface and accented with floral arrangements. It's a very spacious and long counter, with a bit of a Starbucks setup at the end — two types of espresso machines as well as a regular Starbucks machine and a selection of syrups and dairy additives.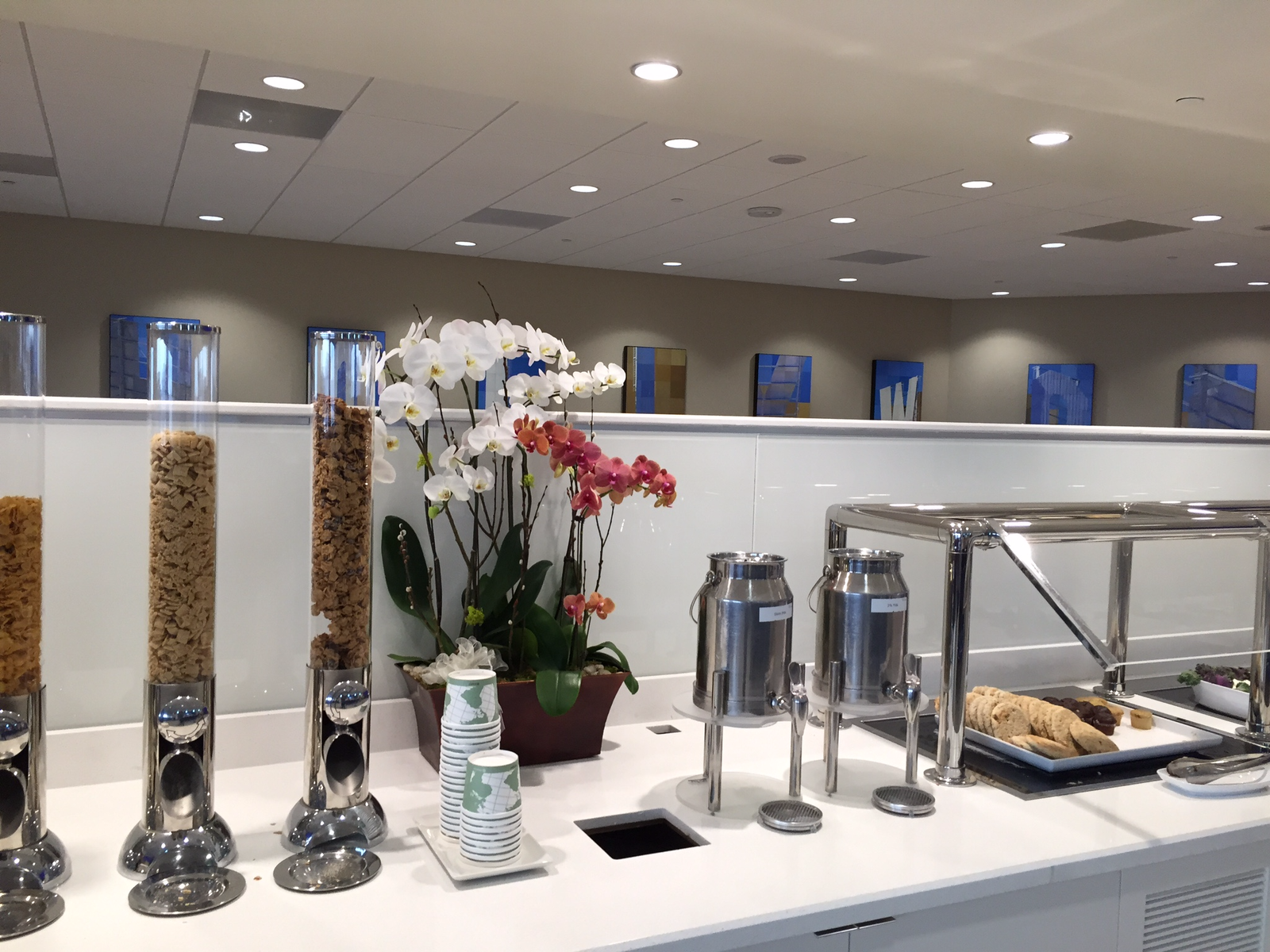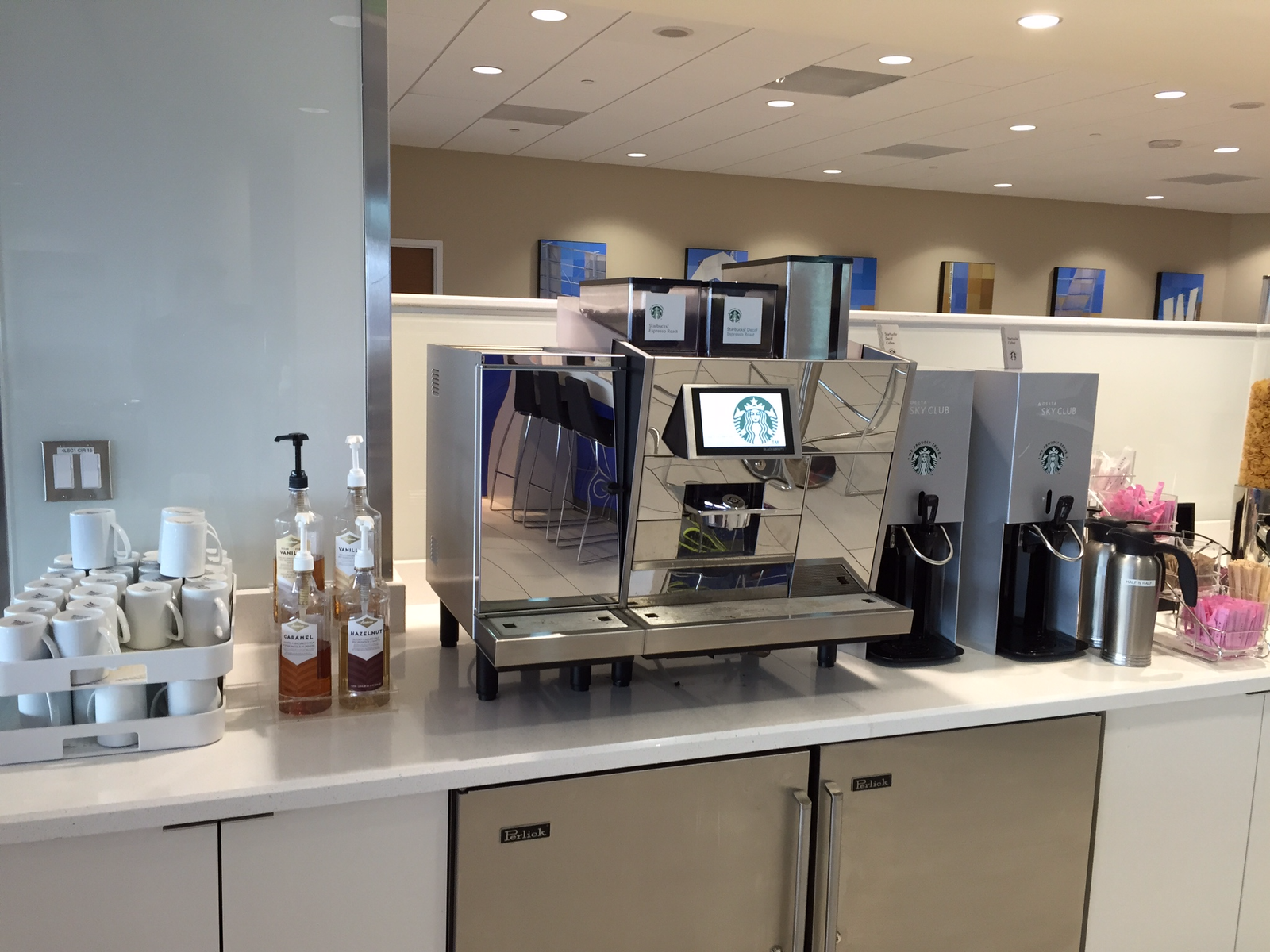 Food presentation definitely seemed nicer, and little touches like real salt and pepper grinders, or a selection of pre-peeled hard boiled eggs on a gleaming white egg tray, lended the whole station an overall calmer and more generous feel.
On the other side of the food station, Delta has set up a "cafe"-type seating area with a number of dining tables and chairs, which felt like a useful addition.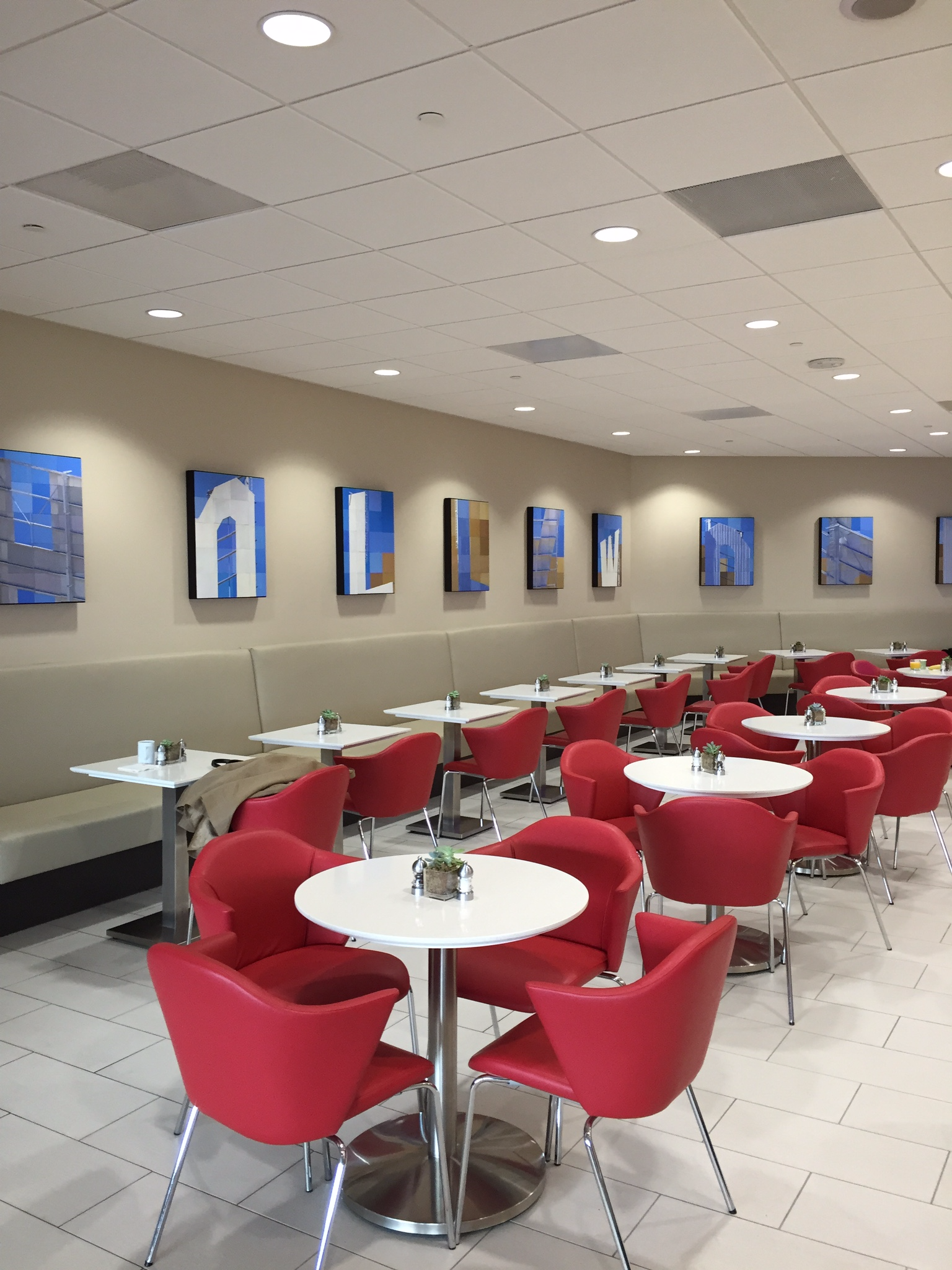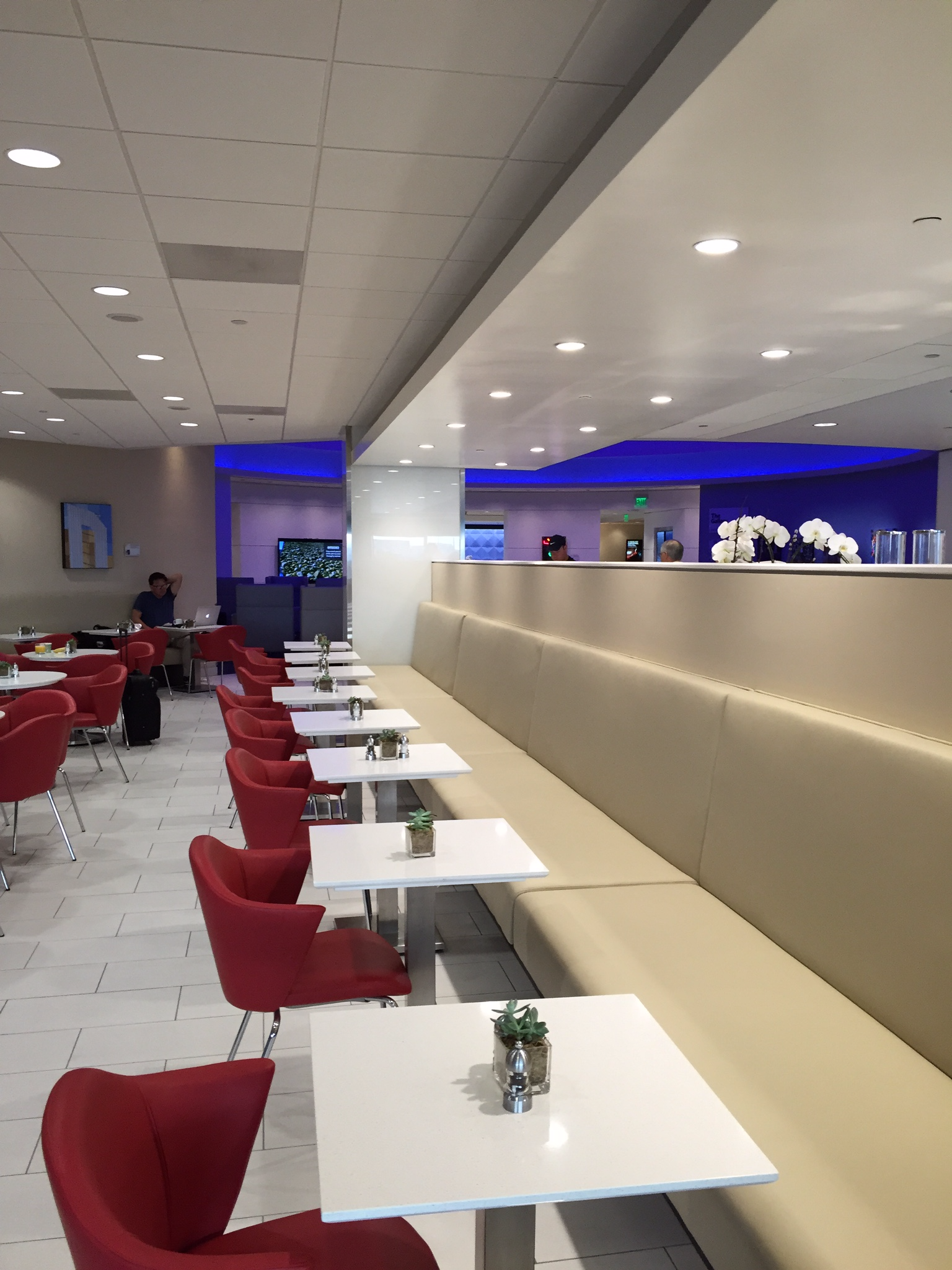 Delta Sky Club LAX Bottom Line
While I really just popped into the Sky Club to grab a coffee and a little bit of cereal, I was impressed that Delta had managed to really give the LAX Sky Club a genuine facelift. It felt "fresh," as well as more intuitively laid out.
At the end of the day, the food selections aren't any grander or more varied than they were before, but I appreciated that they were at least presented in an appealing manner.
I definitely look forward to returning again before my next Delta flight and trying out some of the selections at the bar and getting a better sense of how the club operates during busier hours (since the Sky Club was rather empty at 7:30 in the morning on a Wednesday).
At the end of the day, I still think the Sky Club at JFK is more of a stunner with its outdoor terrace, but this is an improvement over the existing Sky Club in Los Angeles — which, to be fair, was not that dated to begin with, especially compared to the Admirals Club and United Club at LAX.