As I stated at the beginning of the year, my single biggest goal for the blog for 2023 is to take as many review trips as possible. These will mostly be "pure" review trips, in the sense that I'm trying to take trips that allow me to review as many products as possible, while minimizing my time away from home.
I'm still working on publishing the reviews from my first major trip of 2023 (it was a long one!), though I just booked my second major review trip, which I think y'all will enjoy.
While I shared the details of this yesterday, I decided to extend the trip further, with an extra two segments (on British Airways and Virgin Atlantic). So I'm updating this post to reflect the extended trip I'll be taking. Below are the basics of what you can expect from this trip, and of course I'll share the exact details when I publish the trip report series.
ITA Airways A350-900 & A320 business class
In White Lotus Season 2, Tanya wants to live out her Italian dream with the perfect day. Well, I'm hoping to live out my Italian dream, though it's perhaps objectively a little less glamorous (and hopefully it has a better ending?).
ITA Airways (Alitalia with a new name) is probably the single airline I'm most desperate to try. Having recently transited through Rome Airport, I couldn't help but be mesmerized by all the gorgeous ITA planes parked there.
The issue is that even though ITA Airways is in SkyTeam, it's not actually really in SkyTeam, for all practical purposes. There are no reciprocal mileage redemption opportunities, and mileage earning opportunities are limited as well (seriously, any tips on where I should credit this flight?). But that doesn't make me any less interested in flying with the airline.
So, what did I book? Well, I'll be flying ITA Airways' A350 business class from Miami to Rome, and then ITA Airways' A320 business class from Rome to Cairo, and of course I'll also check out the carrier's lounge in Rome.
The one-way fare in this market is ordinarily $1,800, though over the past two days, ITA Airways had a 25% off sale for tickets originating in the United States, so I managed to book this for $1,400. While not the best deal on earth, this is the cheapest one-way fare I've seen on ITA Airways out of Miami in business class.
My intrigue got the best of me, and I can't wait to see what the experience is like. Here's to hoping that the interior of ITA Airways planes is one-tenth as interesting as the exterior.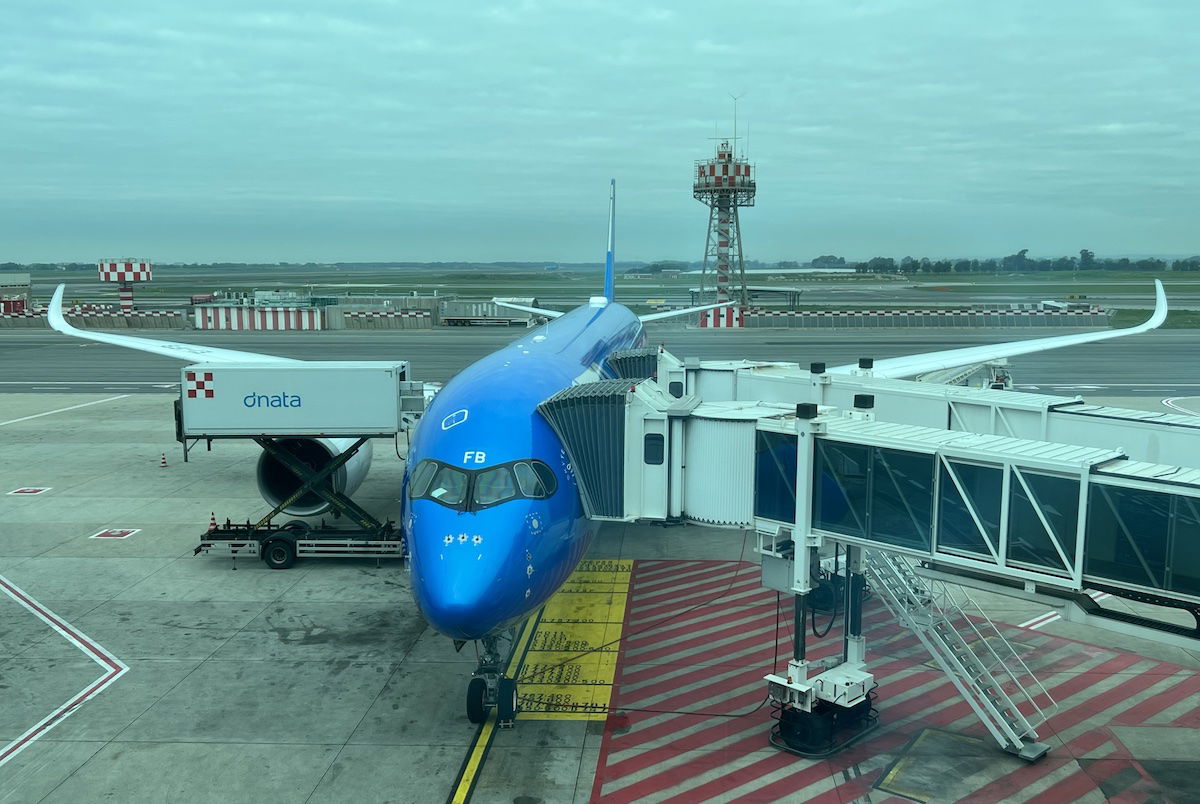 EgyptAir 787-9 business class
Since I'm in Cairo anyway, I figured it's time to review EgyptAir's new flagship Boeing 787 aircraft. Best of all, it flies to the next destination I wanted to travel to anyway. So I'll be flying EgyptAir business class from Cairo to Paris. This is quite a good deal, as it can be booked with just 20,000 Air Canada Aeroplan points. I'm curious to see how this compares to my EgyptAir Boeing 777 business class flight several years back.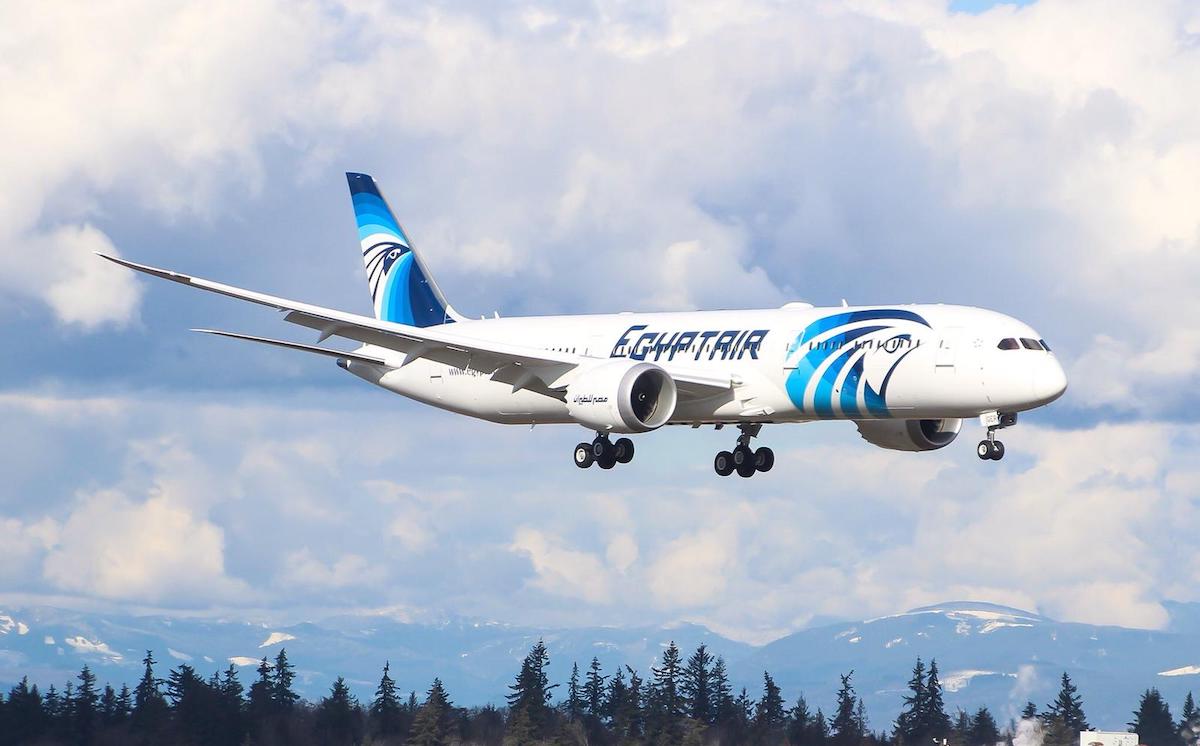 New Air France 777-300ER business class
As you may have guessed, I have a motive for flying to Paris. That's because I plan to fly Air France's new 777 business class from Paris to New York. This product just recently entered service, and I'm curious to see how this seat is. I booked this for 55,000 Air France-KLM Flying Blue miles, plus taxes and carrier imposed surcharges.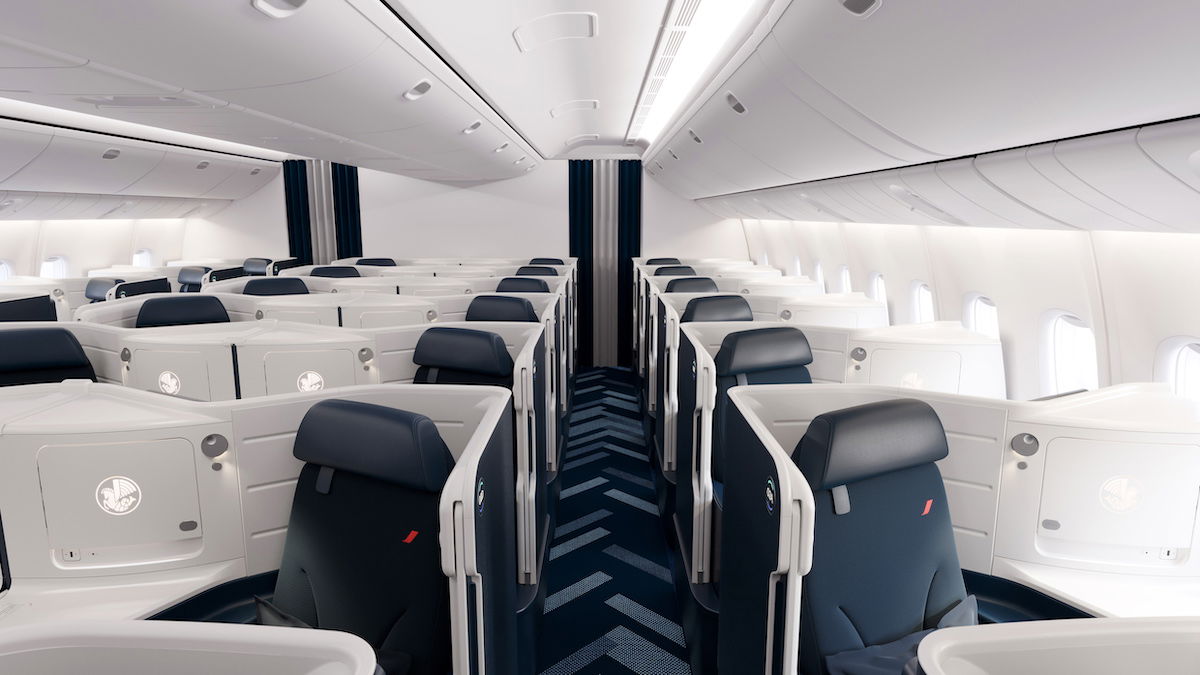 New British Airways 777-300ER first class
Rather than flying home to Miami nonstop from New York, I figured I'd take the long way home. Specifically, I'll be flying British Airways' "new" first class suite from New York to London on the 777-300ER. British Airways has a new first class suite with a door, and I'm curious to check that out.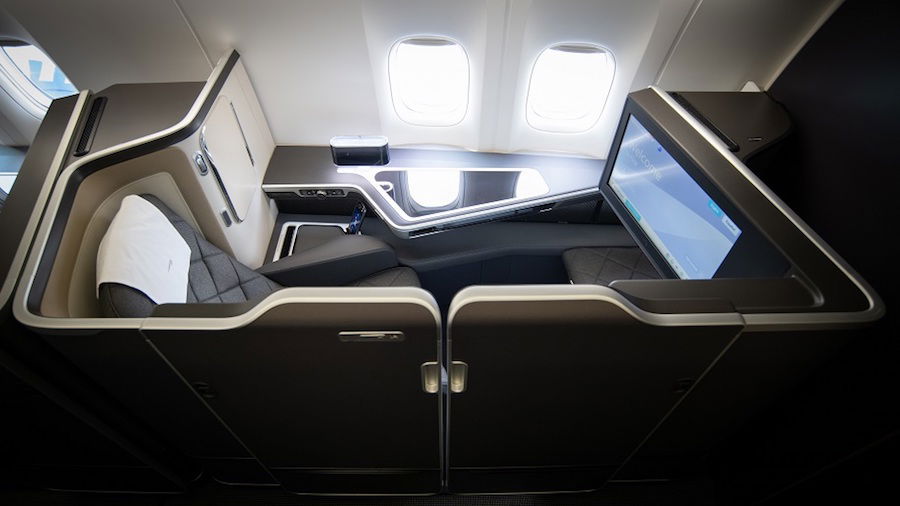 Though truth be told, my primary motivation for flying British Airways first class across the Atlantic from New York is checking out the new American & British Airways lounges at Terminal 8. You can expect reviews of the Chelsea Lounge, Soho Lounge, and Greenwich Lounge. And yes, I promise I'll work my way through as much of the champagne menu as possible.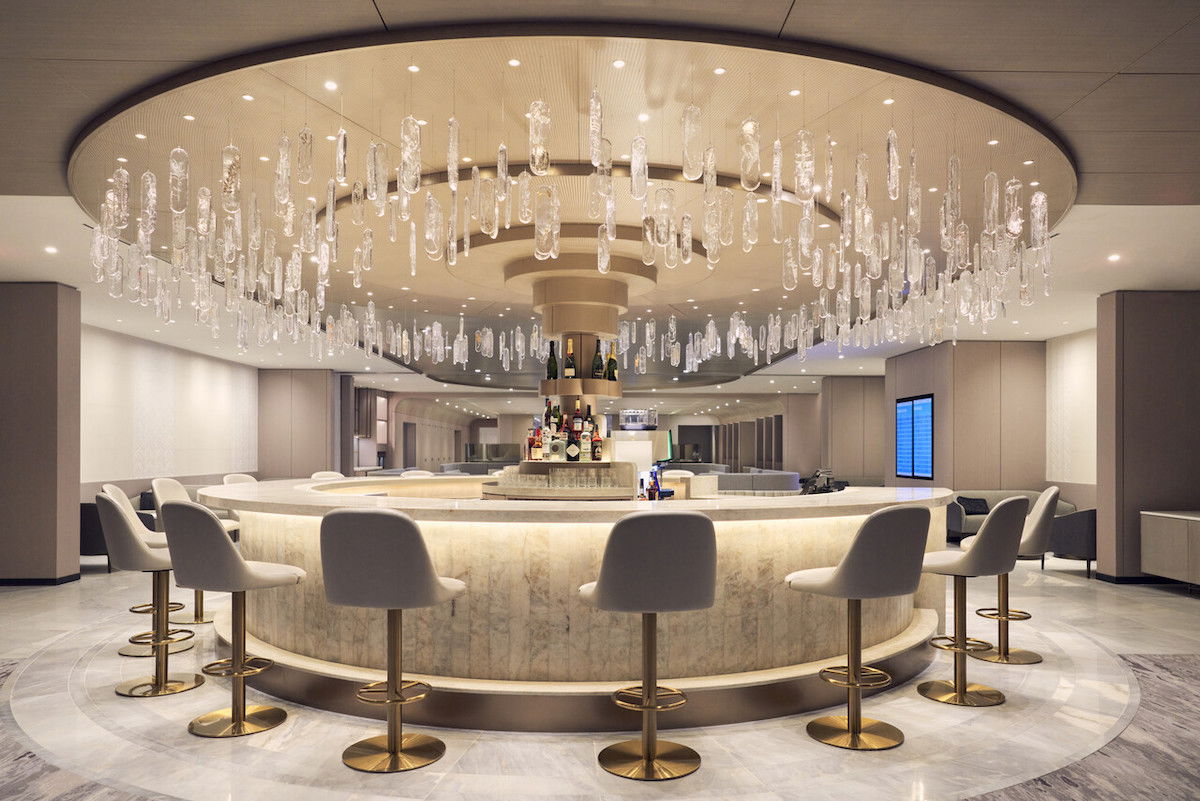 I booked this flight with British Airways Avios, and I'd rather not talk about how much the fuel surcharges were… grrrr.
Virgin Atlantic A330-900neo Upper Class
Last but certainly not least, I'll be flying Virgin Atlantic's new A330-900neo Upper Class from London to Miami. Virgin Atlantic has doors at its business class seats for the first time, so I'm looking forward to checking out this product. I'm a huge fan of Virgin Atlantic's soft product, so I look forward to seeing how it's holding up since the start of the pandemic.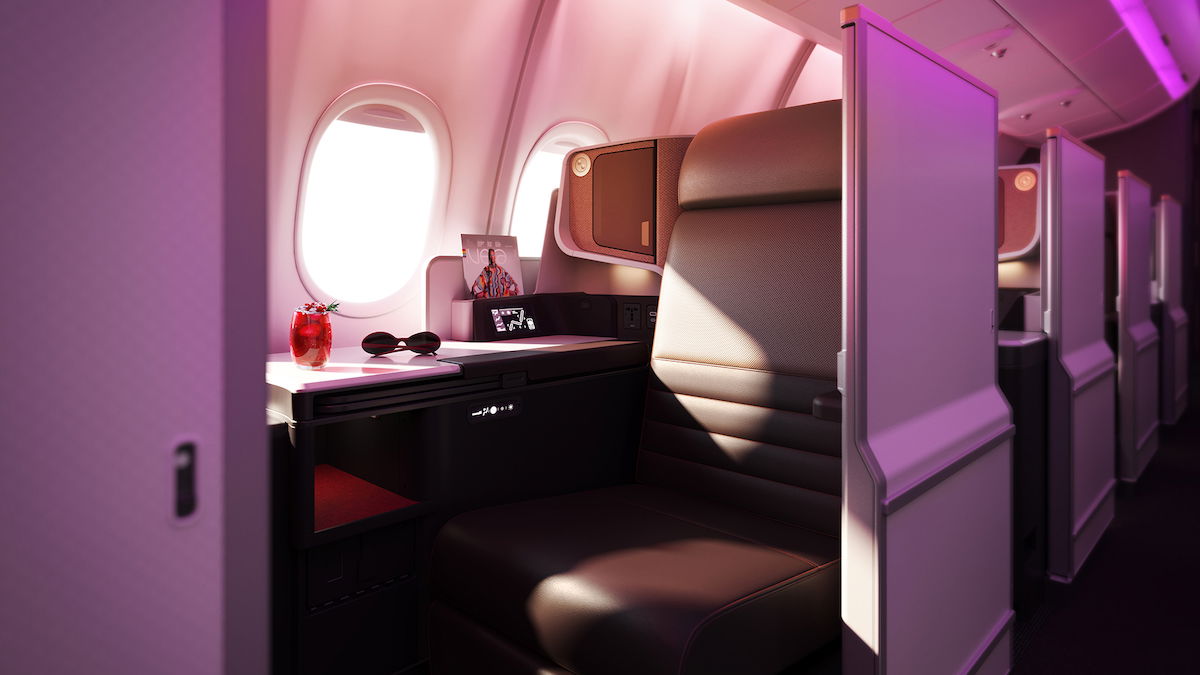 A few questions I have…
I think I have the flights pretty well figured out, but I do have a few questions that I'd love to get thoughts on from the OMAAT community:
Does anyone know with certainty if you can clear security at JFK for a terminal other than the one you're flying out of? I have some time to kill at JFK, so I'd like to check out and review all the interesting Terminal 1 Priority Pass lounges if possible
If I'm spending the night near Paris CDG, is it worth just staying at the Sheraton since it's walkable from the terminal, or is there a better option? I'm usually a Hyatt loyalist so I'd gravitate toward the Hyatt Regency, but the shuttle doesn't run when I plan to go to the airport, so…
At New York JFK I think I'm finally going to check out the mysterious Hyatt Regency JFK at Resorts World; am I going to regret booking myself at a casino hotel for a JFK overnight?
I've stayed at many London LHR hotels over the years, so if I'm arriving at Terminal 5 and departing from Terminal 3 the next day, where should I stay? I've actually never stayed at the Renaissance, which seems to have amazing views, so should I check that out, or is there a better option?
Bottom line
I'm excited for my next review trip, where I'll be flying business class on ITA Airways' A350, ITA Airways' A320, EgyptAir's 787, Air France's 777, and Virgin Atlantic's A330-900neo, as well as first class on British Airways' 777-300ER. These are all new products to me. Stay tuned, because this trip is happening pretty soon, so you can expect uninterrupted trip reports.
Then I have yet another quick trip I'm planning for the coming weeks, and I'll share the details of that once it's finalized.
Any tips or predictions for this upcoming trip?