Hello from Cairo, as I'm currently on a review trip! After flying ITA Airways' A350 business class from Miami to Rome, and visiting the ITA Airways Lounge Rome, I flew ITA Airways' A320 business class from Rome to Cairo. While the transatlantic flight on ITA exceeded my expectations, the short haul flight left a bit to be desired.
ITA Airways' no frills A320 business class
I knew my flight would be operated by a narrow body jet, and as is standard in Europe, this consists of economy seats at the front of the cabin with a blocked middle seat.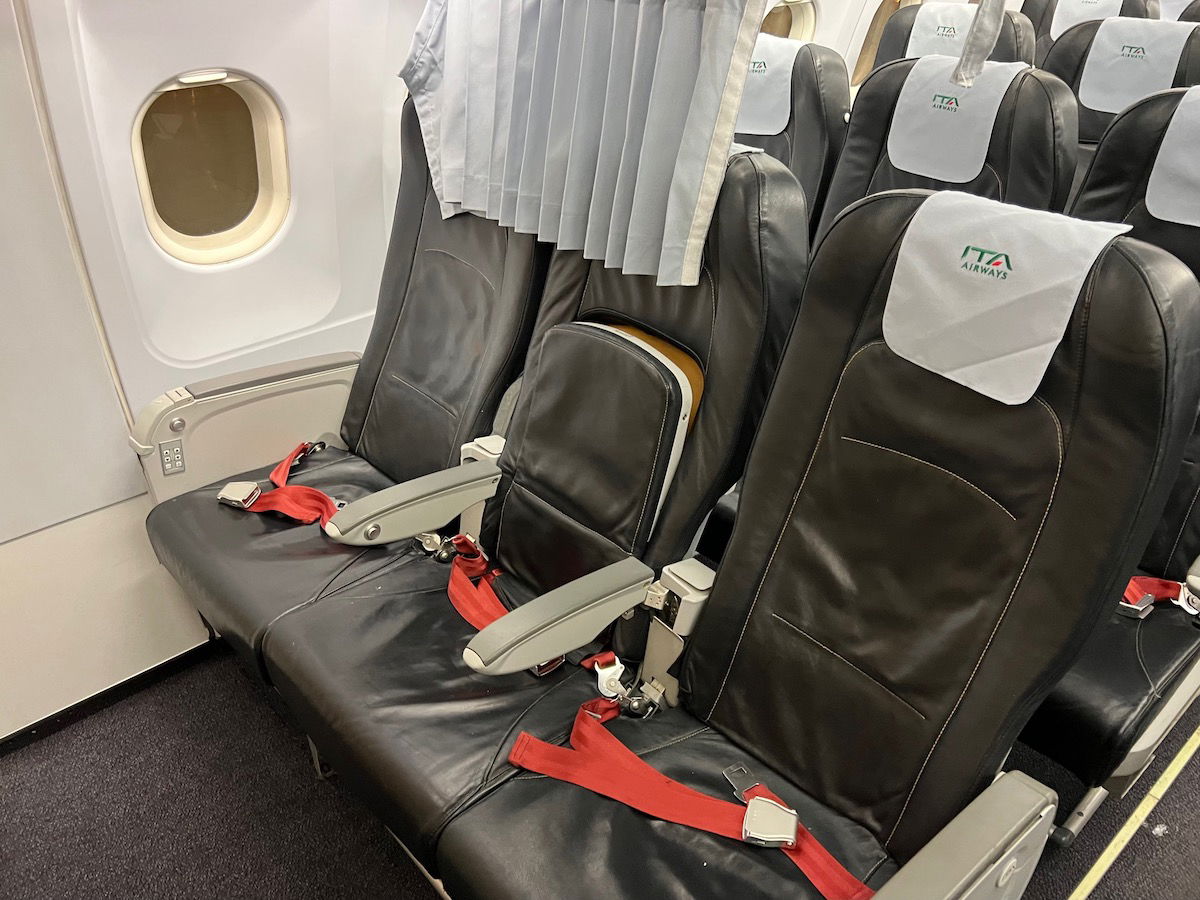 On the plus side, unlike some other airlines nowadays, the center seat had a tray on it, which is something I quite appreciate, since it's an easy place to put something without having your own tray out. However, I think that was more a function of seemingly nothing having been changed about this cabin in the past decade.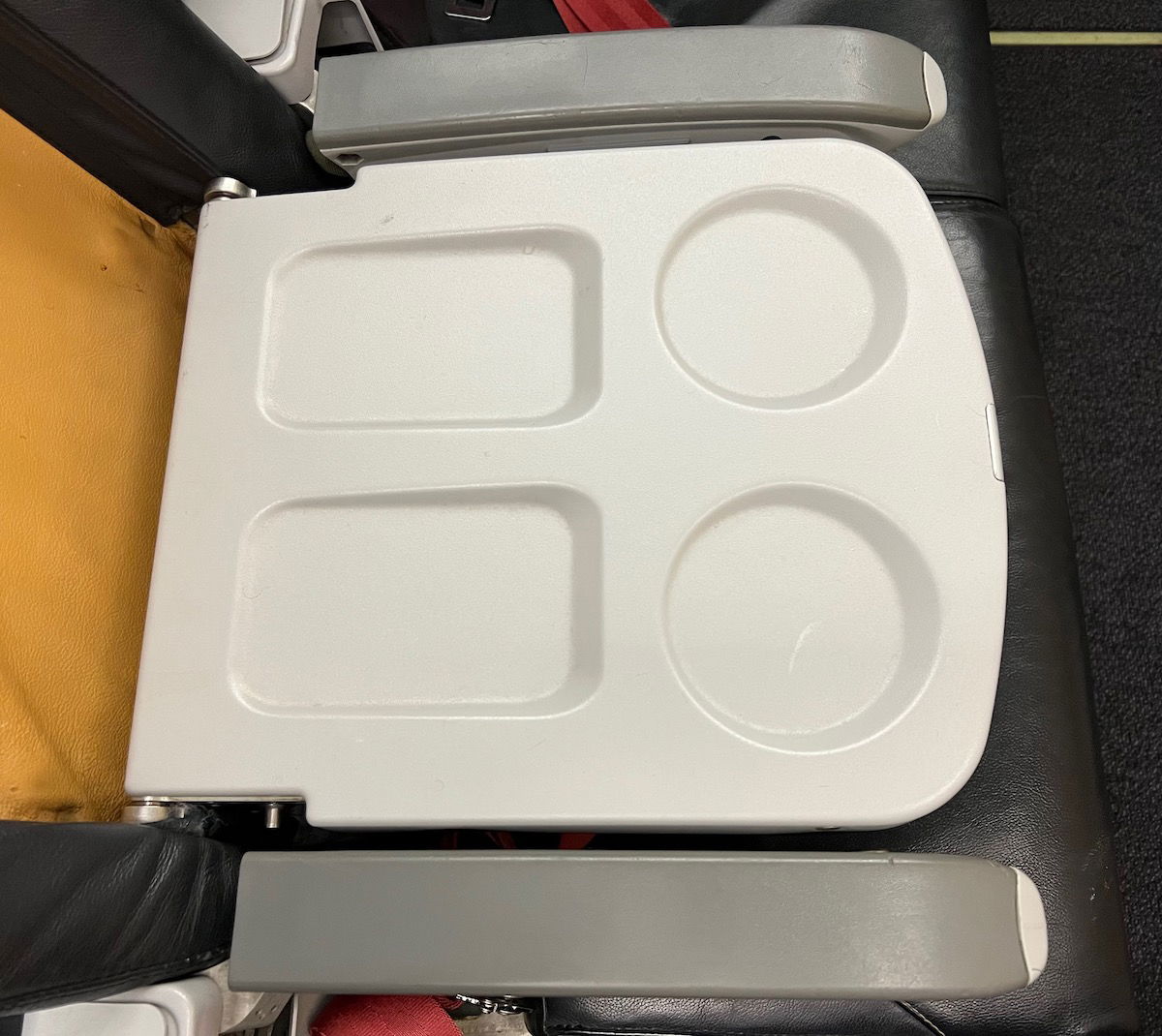 My flight was operated by a 23-year-old Airbus A320, and the only thing new about it was the ITA Airways livery. Everything else about it was Alitalia. There was no Wi-Fi or streaming entertainment, there were no power outlets, there were no pillows or blankets, and there wasn't even a curtain that covered the aisle between business class and economy class (which meant people would come up from economy to use the forward lavatory).
Like I said, I have pretty low expectations of short haul business class in Europe. It's not that this was terrible, it's just that there was little good about it, unlike on the transatlantic flight.
At least the food was reasonably tasty
As you'd expect from an Italian airline, at least the food was quite decent on this 2hr40min flight. There was the choice of veal or ravioli with ricotta and spinach. I chose the latter, which was tasty enough. It was served with an interesting side salad, a roll, and a dessert with a chocolate tart and some cream.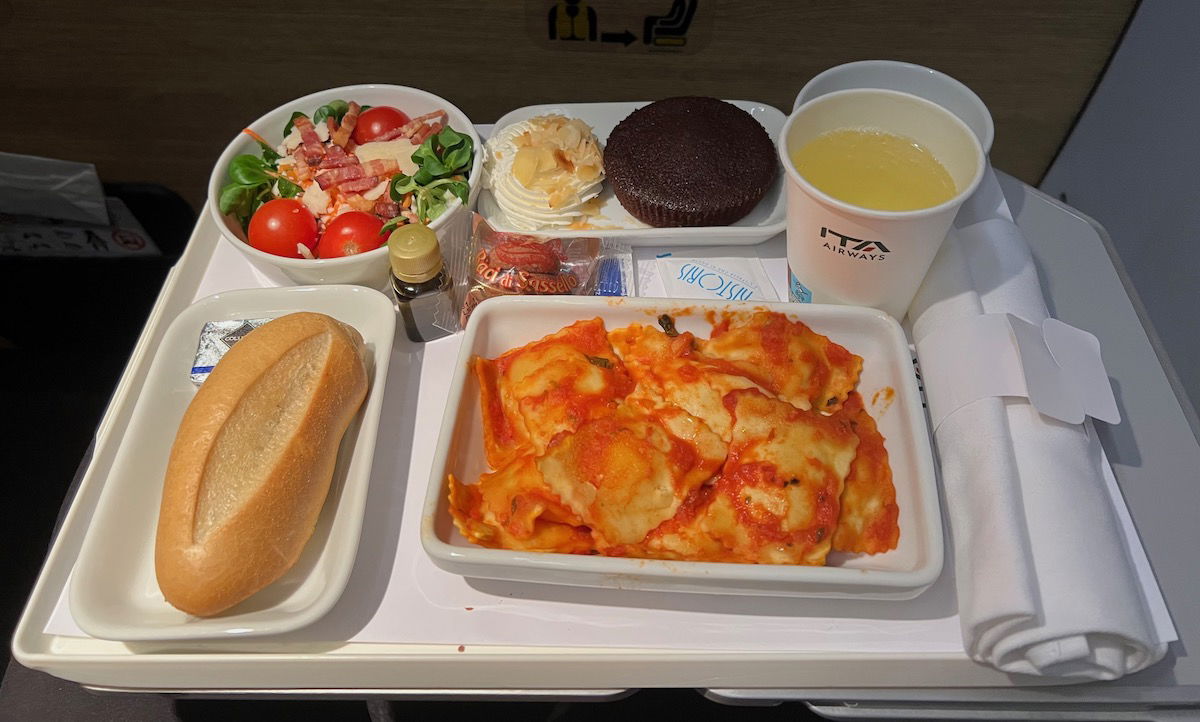 However, for whatever reason there was no glassware? I'm not sure why ITA Airways is serving drinks in cups in business class? Is this standard, or was something off about my flight?
Bottom line
While ITA's new A350 long haul product is great, the short haul product leaves a bit to be desired. I'd say the airline offers above average food, while everything else was below average, ranging from the amenities, to the lack of power ports and Wi-Fi, to the use of plastic cups for drinks.
There's ultimately not a lot of differentiation between airlines on short haul flights to & from Europe (well, unless you're flying Turkish Airlines), but ITA definitely doesn't go out of its way to be special on these flights, unlike across the Atlantic.
What do you make of ITA's A320 business class?