Hello from London! I just flew British Airways' first class on the Boeing 777-300ER from Newark. I was excited about this flight, as the flight was operated by a plane featuring British Airways' new first class product, which is currently available on 777-300ERs that also feature Club Suites in business class.
Admittedly the seats are only marginally improved (there's a door, and some other tech updates have been made), though arguably an equally big difference is that British Airways has reduced the size of its first class cabin on these planes from 14 seats to eight seats. Is British Airways first class now actually good? Well…
I like British Airways' 777 first class seat
While it's not a cutting edge hard product, let me just give British Airways some credit on its updated first class cabin. I think this is a perfectly nice product, as the seat is spacious enough, and I find the cabin to be very elegantly appointed.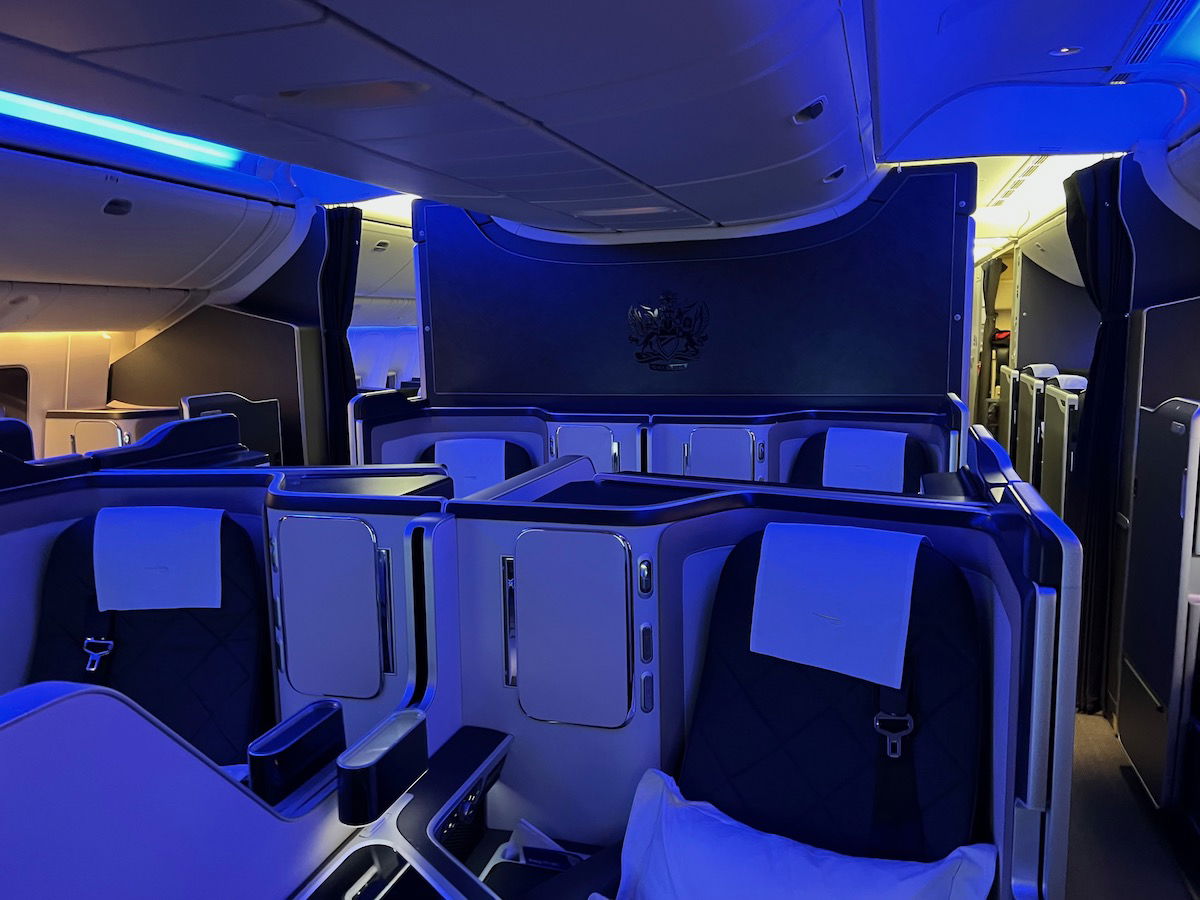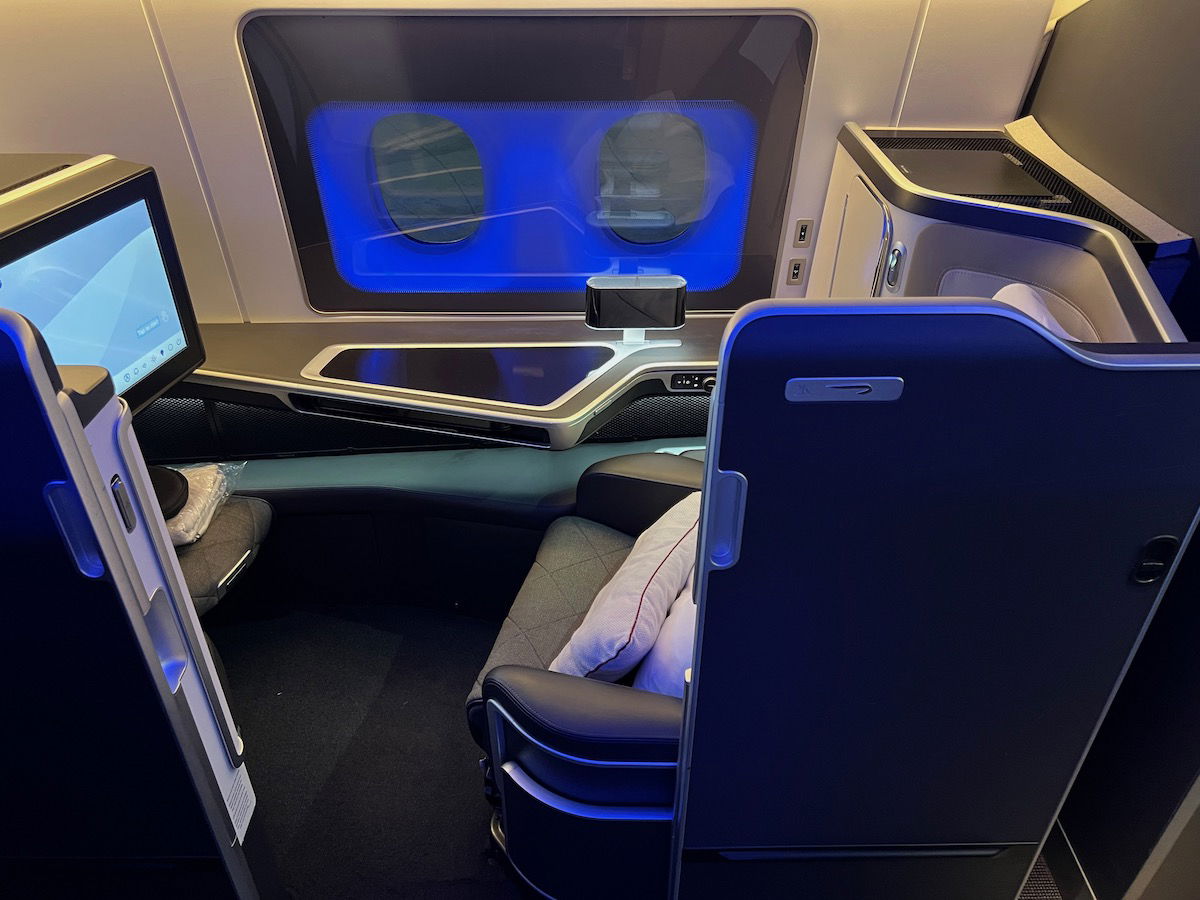 The improvements are incremental over what you'll find on British Airways' other aircraft. The airline essentially took the updated 787 first class seat, but added some width and a door.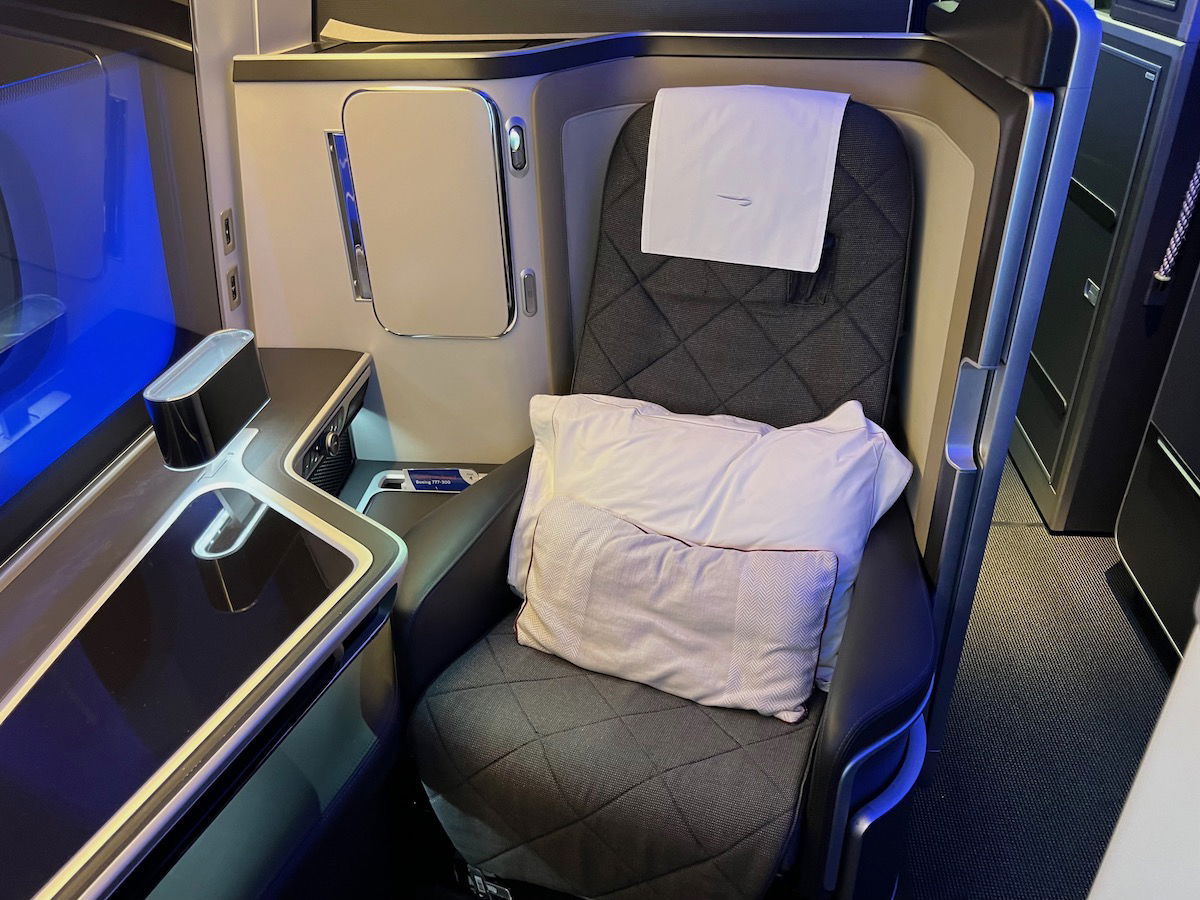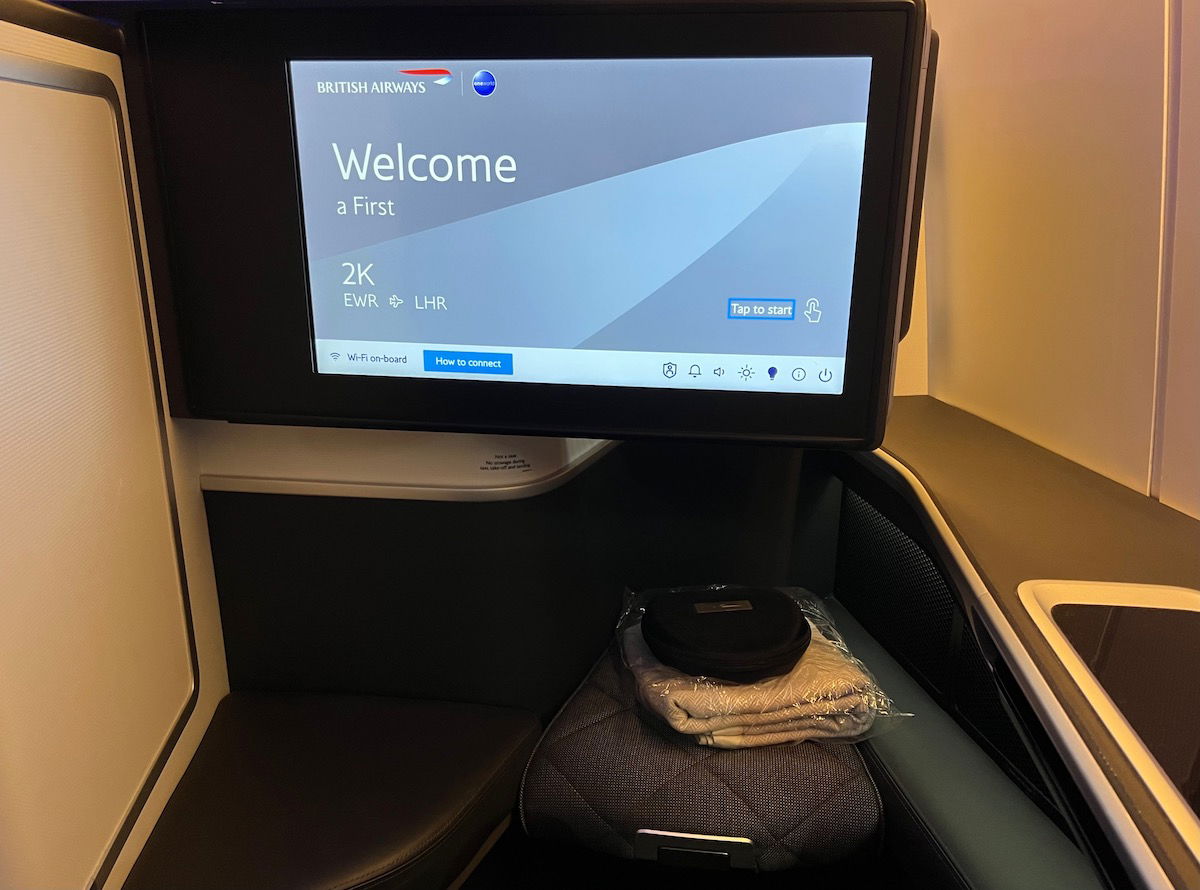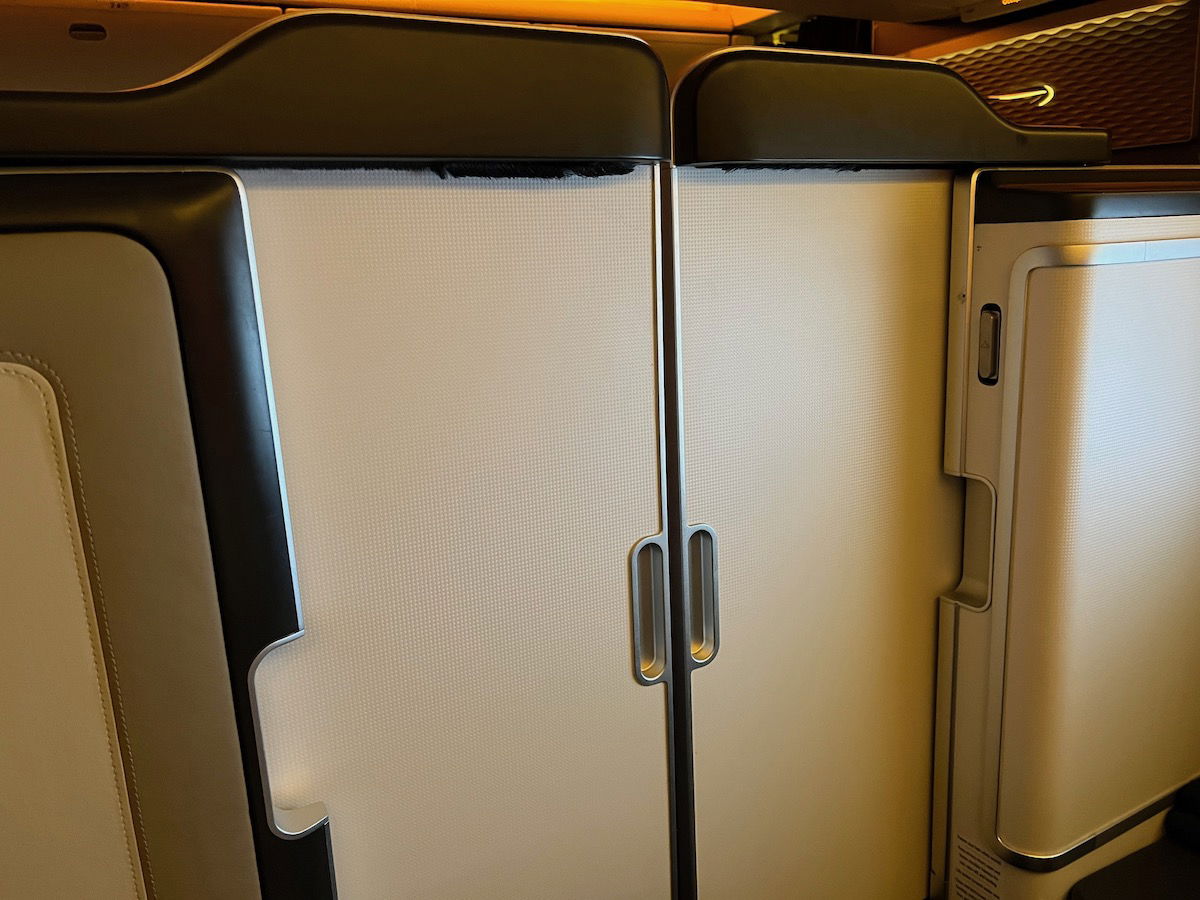 While there are better first class seats out there, I was perfectly pleased with the hard product. Another thing that British Airways deserves credit for is offering complimentary Wi-Fi in first class.
British Airways' first class food is good enough
Service aside, the food in British Airways first class was quite good, for such a short overnight flight. Unlike other airlines, there's no caviar on British Airways, but I found the quality and selection to be reasonably good.
Service began with canapés, accompanied by champagne (Laurent Perrier Grand Siecle was on offer).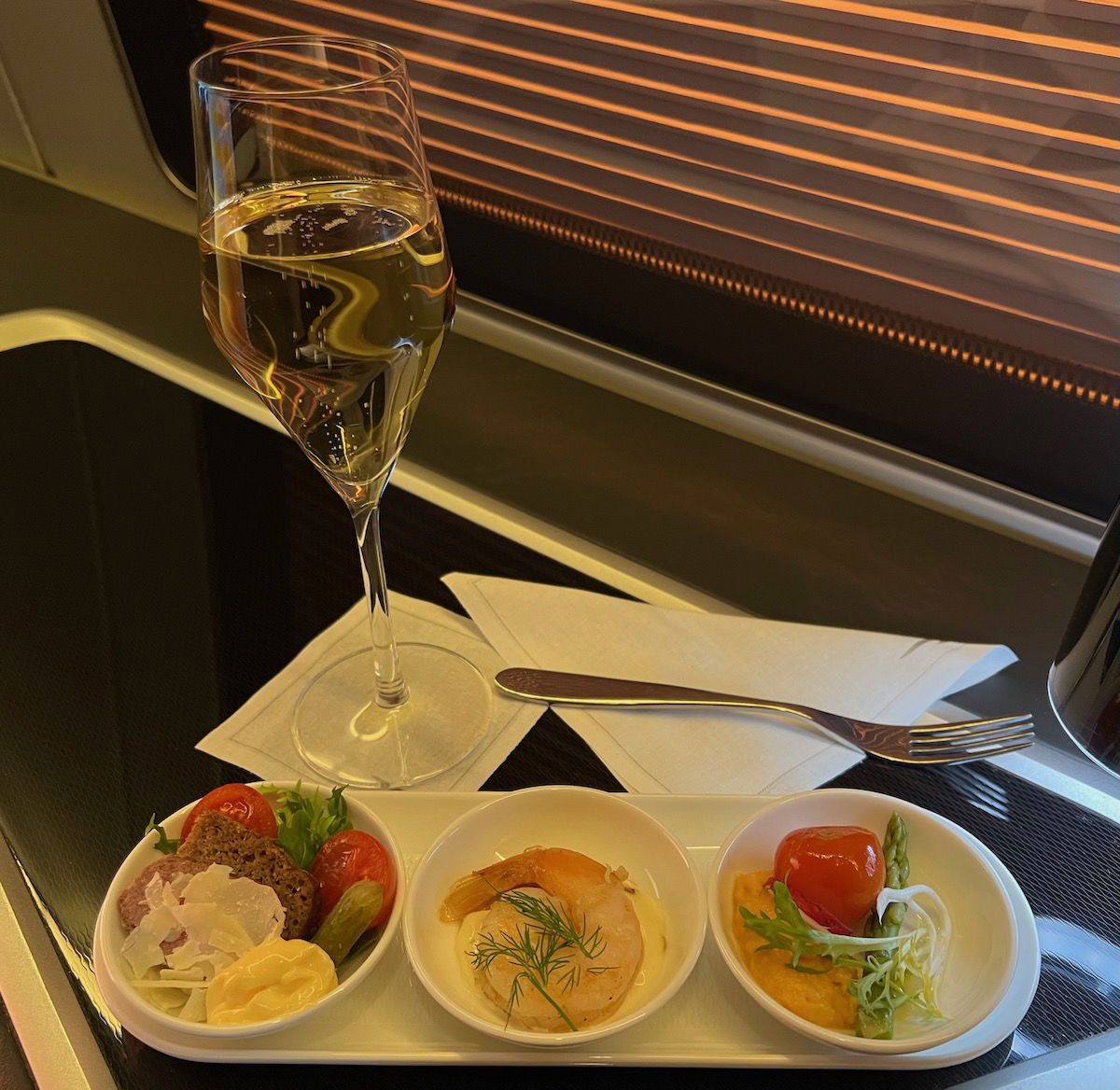 For the starter, I selected the balik salmon. Is this seriously how it's supposed to be presented?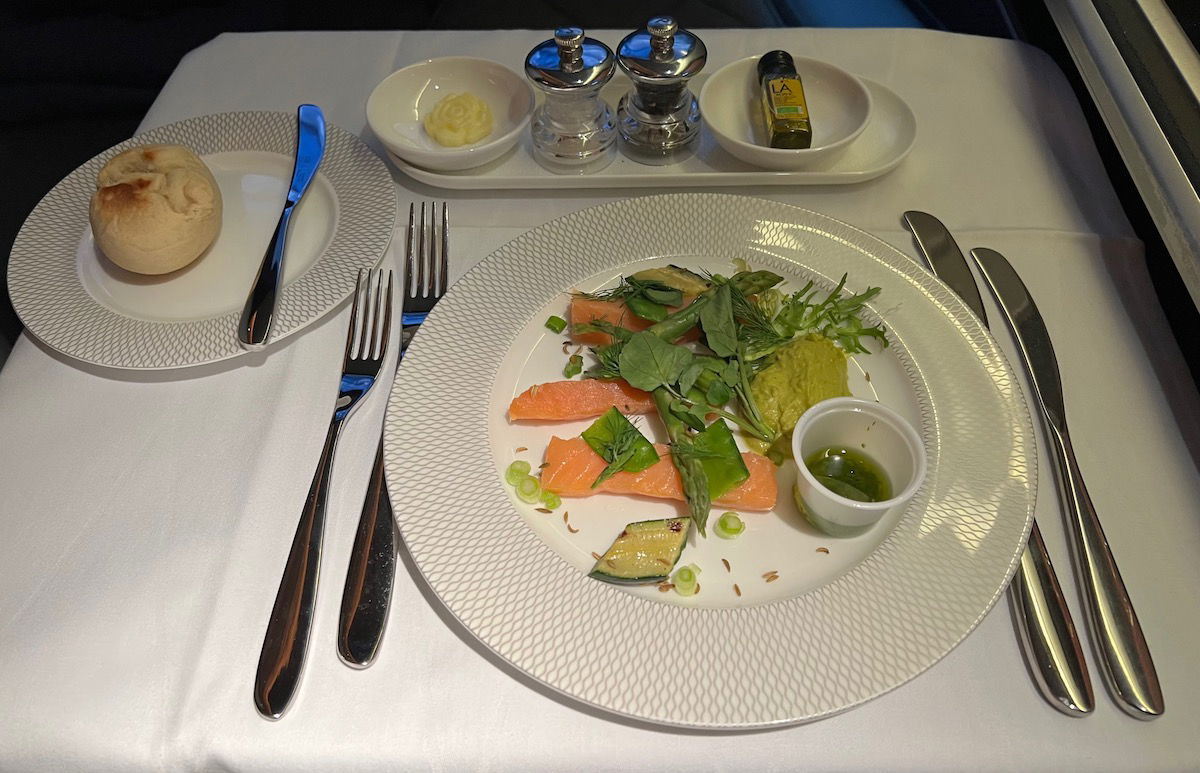 For the main course I selected the baked cauliflower cakes, which were surprisingly good, and were a unique dish.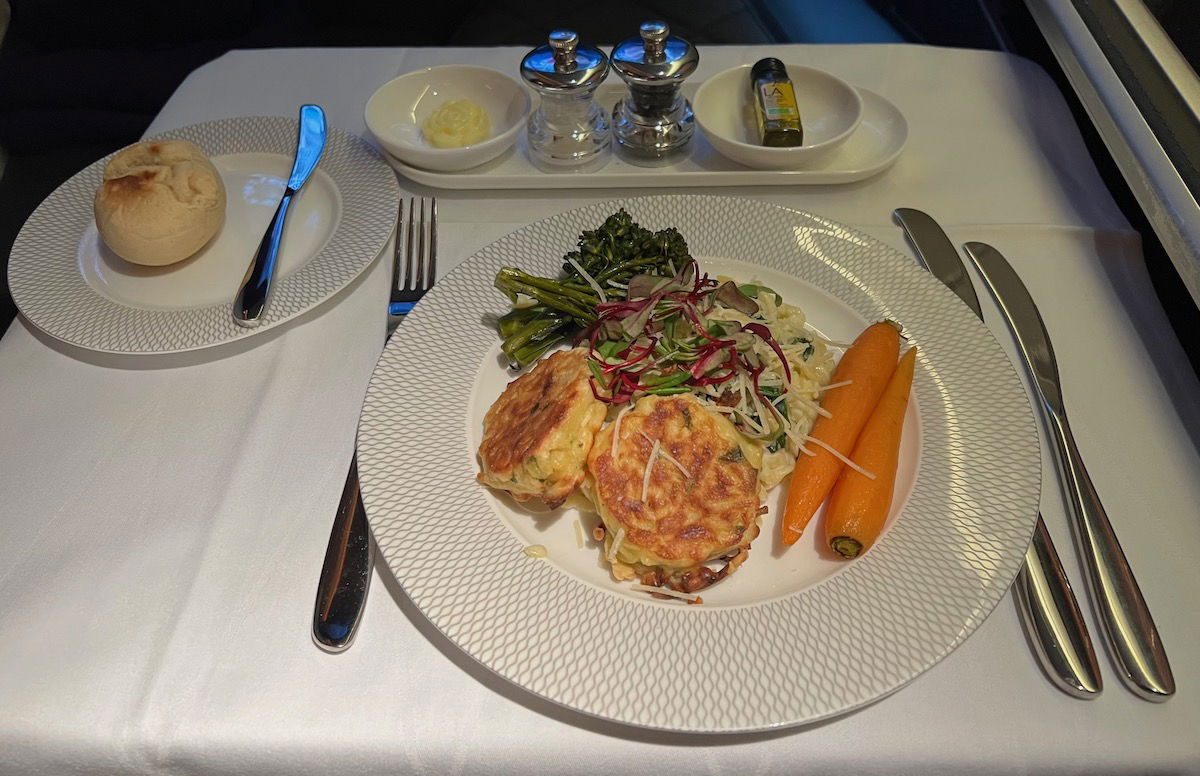 Lastly for dessert I had the salted caramel and chocolate mousse.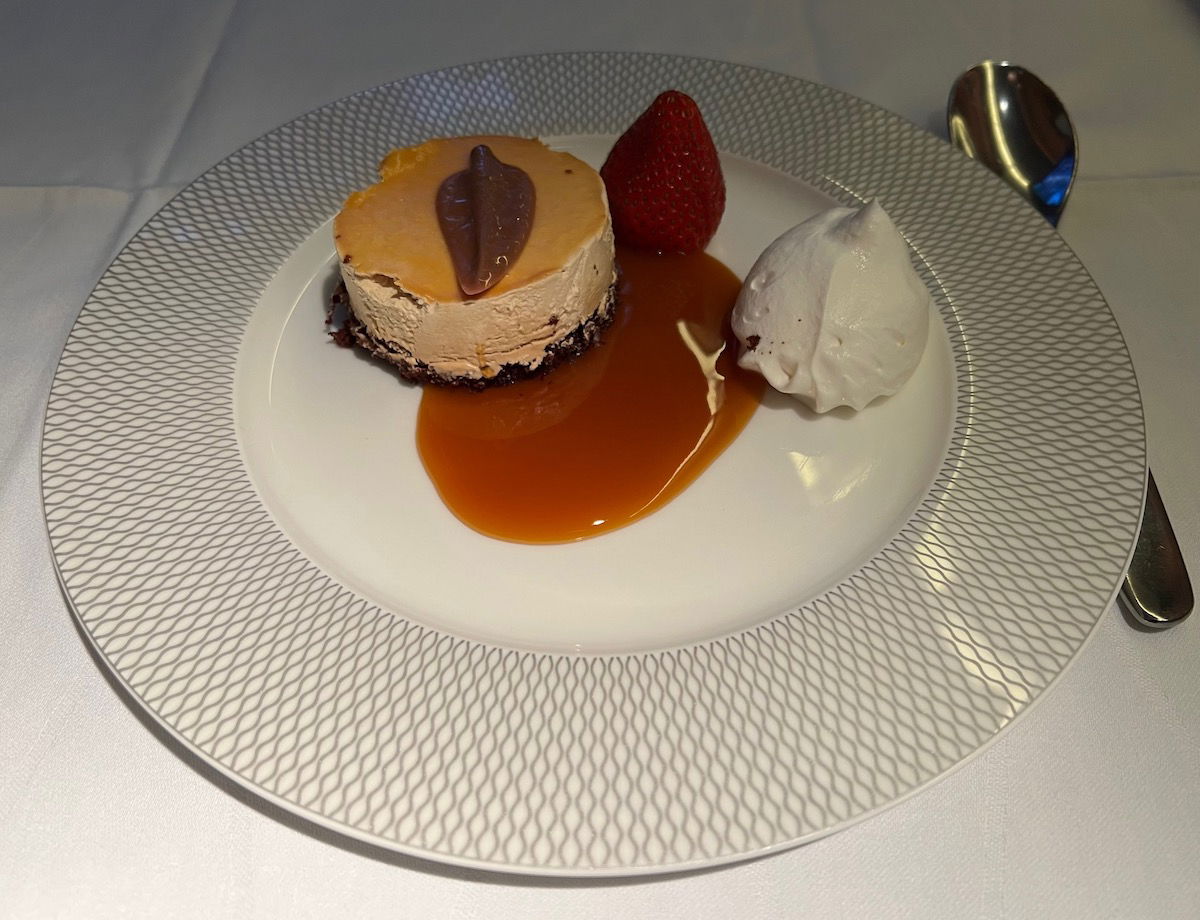 British Airways' bad first class service
British Airways' CEO has made it clear that he wants to transform the company into a premium airline. British Airways has invested nicely in its hard and soft product, so I was curious to see if there were also service improvements. Back in the day British Airways had 14 first class seats, making it one of the largest first class cabins in the world. Now that there are just eight seats, I hoped that this would lead to better service.
I'm trying to think of the delicate way to describe the service. There wasn't a single flight attendant who was rude. But I still have to be honest — it seemed to me like none of the crew members were trained in premium service in any way.
It was as if you took some people out of a very casual restaurant and asked them to serve first class. And it's not even that they had a super friendly and casual vibe, but it was more of a casual and indifferent vibe. A Singapore Airlines flight attendant probably would have had a heart attack watching these people perform their duties.
If I were in business class, I would've called the service level the most forgettable service imaginable. But in first class, one should expect a little more. For one, the service was excruciatingly slow, and I'm not sure why.
There were only five first class passengers (well, before two employees were moved up after the door closed), and there were two flight attendants. On a six hour overnight flight, the crews should hustle to serve ASAP so that people can get rest. But instead the service was very slow, and not even good.
Individually none of these things would bother me that much, but when you combine them, it was the worst service I've ever had in first class on a non-US airline (well, other than TAAG Angola):
The initial meal service was outrageously slow; even though I asked to eat ASAP, my main course ended up being served 1hr40min after takeoff, which isn't ideal when trying to get some rest on such a short flight
The flight attendant poured champagne by holding the bottle by the neck, maybe an inch from the top; it's not a huge deal, but have they really not been trained in how to pour properly?!
The crew didn't address passengers by name, the inflight manager never came around to see if each passenger enjoyed their flight, etc.; for what it's worth, business class was only 40% full, so it's not even that they were super busy in other cabins
There was just zero attention to detail; for example, take a look at the below turndown service, as the only other time I received such a careless turndown service in first class was on American
The crew wasn't even engaging or enthusiastic; they just kind of spoke in fragments when taking meal orders, etc.
To be clear, I don't really blame the crew for this. It's clear that they just hadn't been trained in premium service. British Airways has made major changes to its labor contracts in recent years, screwing over many of its veteran flight attendants. In terms of investing in labor, you get what you pay for, and this flight reflected that.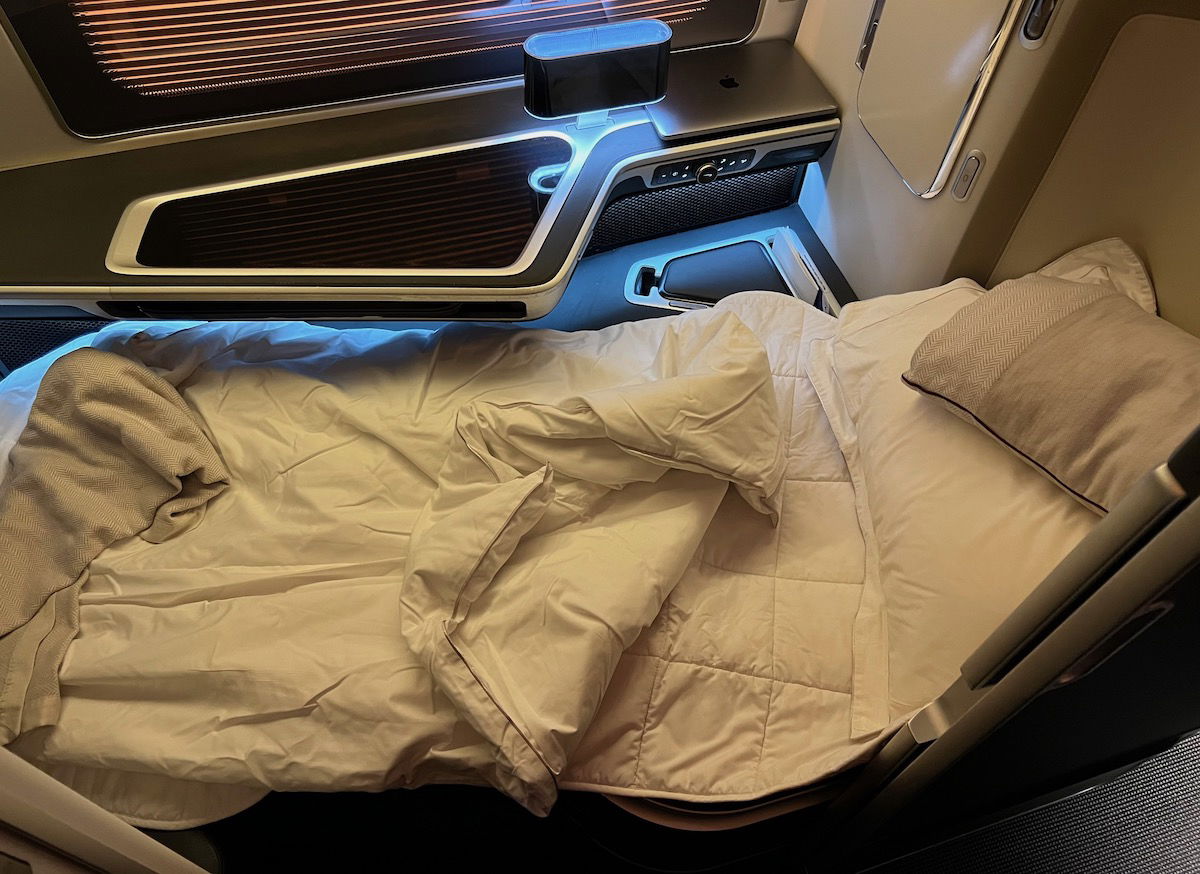 Bottom line
Unfortunately my first British Airways first class flight in years was underwhelming. While the new cabins are pretty elegant, and British Airways also has decent enough food, the service left a lot to be desired. With a significantly smaller first class cabin, I had hoped that maybe service would be a little more polished and attentive. That didn't turn out to be the case.
What's your take on British Airways' first class nowadays?