New York's JFK Airport is undergoing a major redevelopment, and that includes American Airlines' Terminal 8. In 2019 we learned about the changes coming to Terminal 8, and also that British Airways would move to this terminal as of 2022.
We now have more details as to the timeline for British Airways' move, as well as what this means for the premium passenger experience.
The basics of JFK Terminal 8 changes
Just to recap the very basics, $400 million is being invested to redevelop JFK Terminal 8. Among the changes, we can expect five new wide body gates, four new wide body hardstand parking positions, an enhanced baggage handling system, and 130,000 square feet of new and renovated terminal space, including new amenities and lounges.
For what it's worth, those remote stands will allegedly only be used to park planes that are on the ground for an extended period of time, rather than for boarding or deplaning.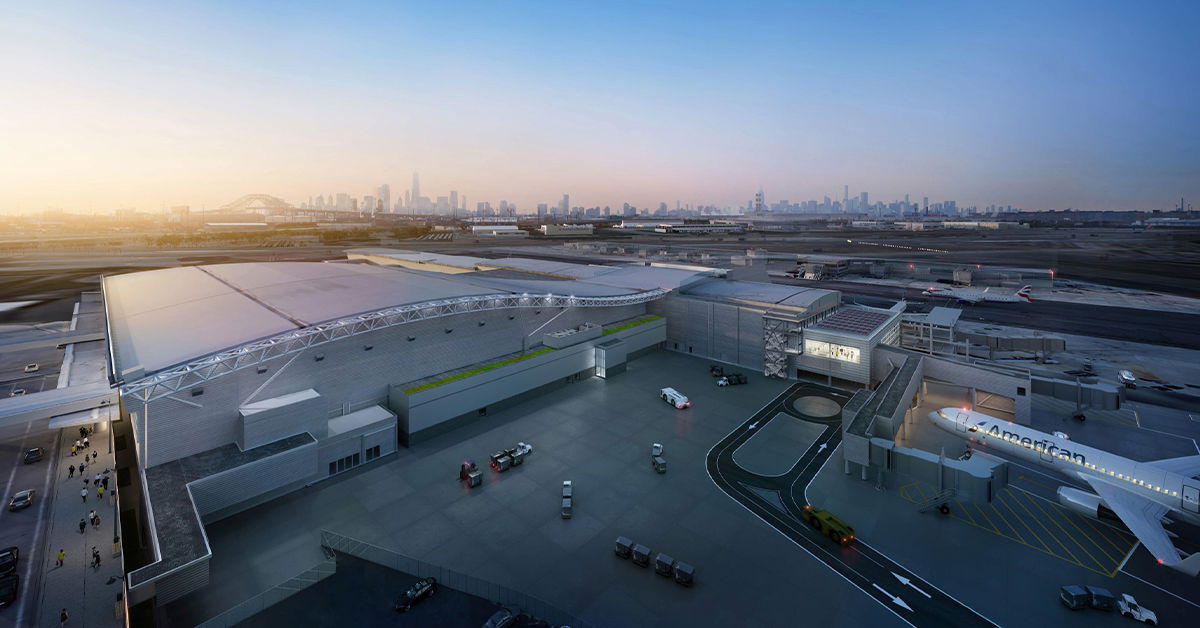 British Airways moving to JFK Terminal 8
British Airways will be moving from JFK Terminal 7 to Terminal 8 as of December 1, 2022. American and British Airways have a transatlantic joint venture, so this is fantastic news, since it will make connections between the two airlines much more seamless.
American has been underutilizing Terminal 8, while Terminal 7 isn't very nice at all (if you ask me), so I'd consider this to be a positive move. Terminal 7 will also eventually be demolished as part of the airport's redevelopment, so British Airways' move is needed for that reason as well.
JFK Terminal 8 new premium check-in facility
With American and British Airways co-locating at Terminal 8, there will be a new co-branded premium check-in area providing "personalized, concierge-style service for top-tier guests." This will replace American's former Flagship First Check-in space (which will close on February 1, 2022, so that construction can start on the new facilities).
While exact requirements to use this space haven't yet been revealed, I get the sense that this will be for most premium customers, and there will just be separate lines depending on your status and class of service.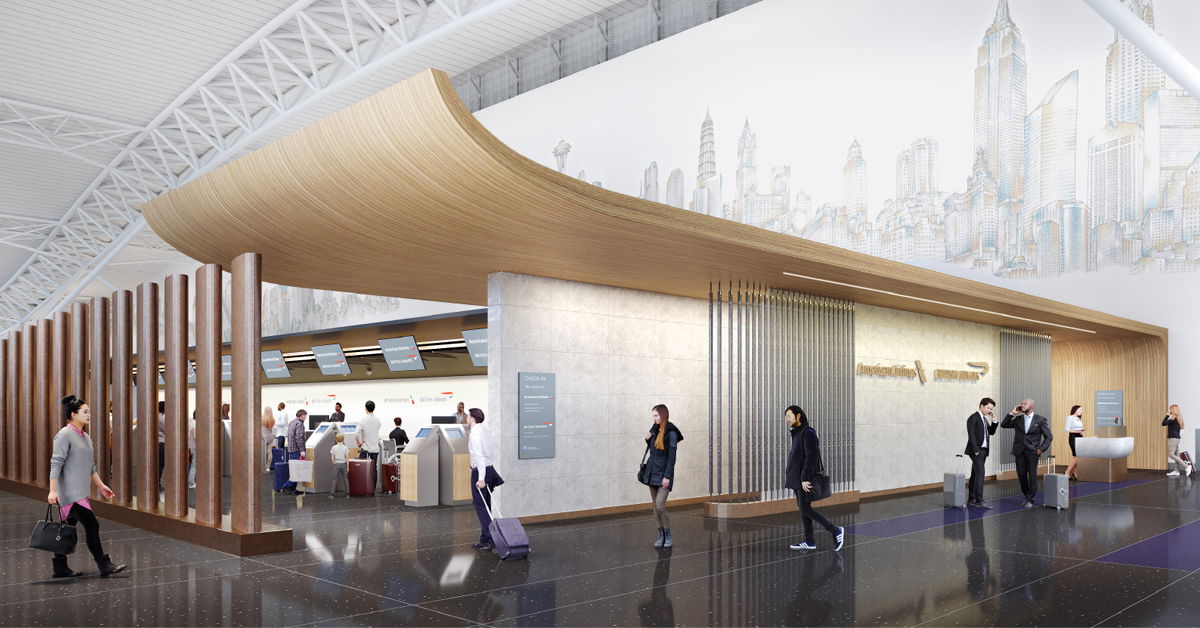 JFK Terminal 8 new premium lounges
From a passenger experience standpoint, the biggest change will be made to lounges. Terminal 8 will feature "three distinctive custom lounges combining the best of both brands," which will feature seating for roughly 1,000 customers.
Here's what we can expect from the three lounges:
The most exclusive lounge will have an all-new champagne bar, fireside lounge, and a la carte dining room; this will replace American's Flagship First Dining facility, though will be in a different location
Another adjacent premium lounge will feature sweeping airside views, a wine bar, cocktail lounge, library, and buffet
American's Flagship Lounge and Concourse B Admirals Club will be repurposed into a single lounge for eligible business class passengers (the Concourse C Admirals Club will be the only lounge for Admirals Club members)
Access requirements for these lounges haven't yet been revealed, though if I had to guess (let me emphasize that this is just speculation on my part):
The most exclusive lounge will probably be for oneworld first class passengers
Maybe the next most exclusive lounge will be for oneworld Emerald members, since historically British Airways has separate oneworld Emerald lounges
The last lounge will likely continue to have the same entry requirements as the Flagship Lounge, so will be available to oneworld business class passengers and oneworld Sapphire members
Lounges will continue to remain operational during the redevelopment project. That's because the first two lounges mentioned above are in a new space, while I guess we shouldn't expect too many changes to the Flagship Lounge.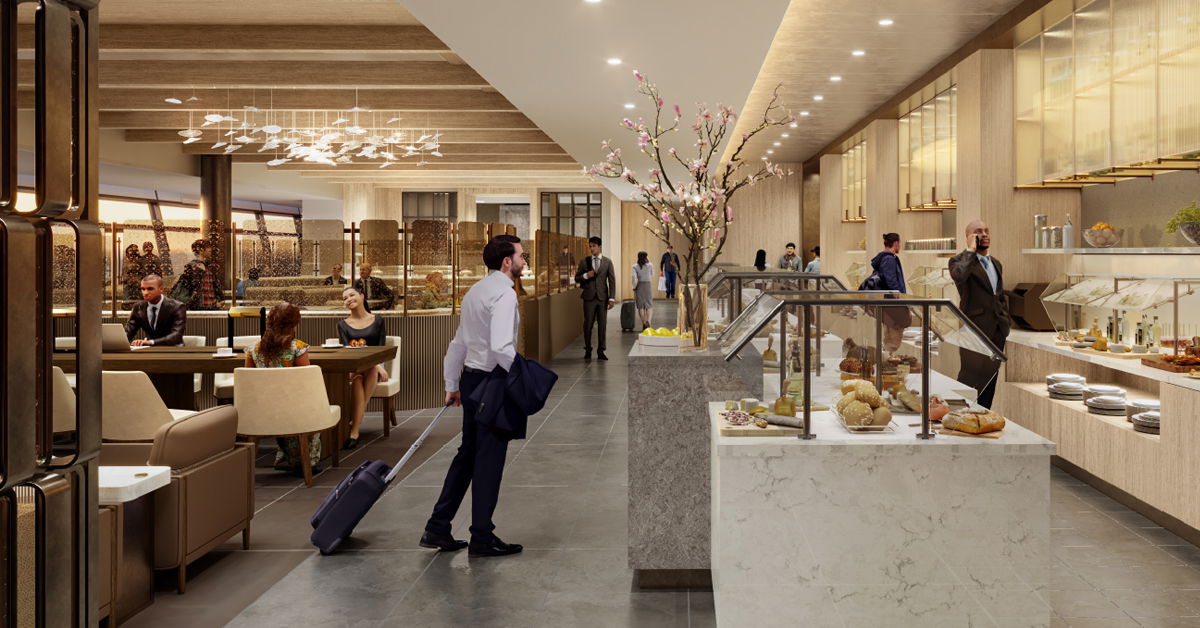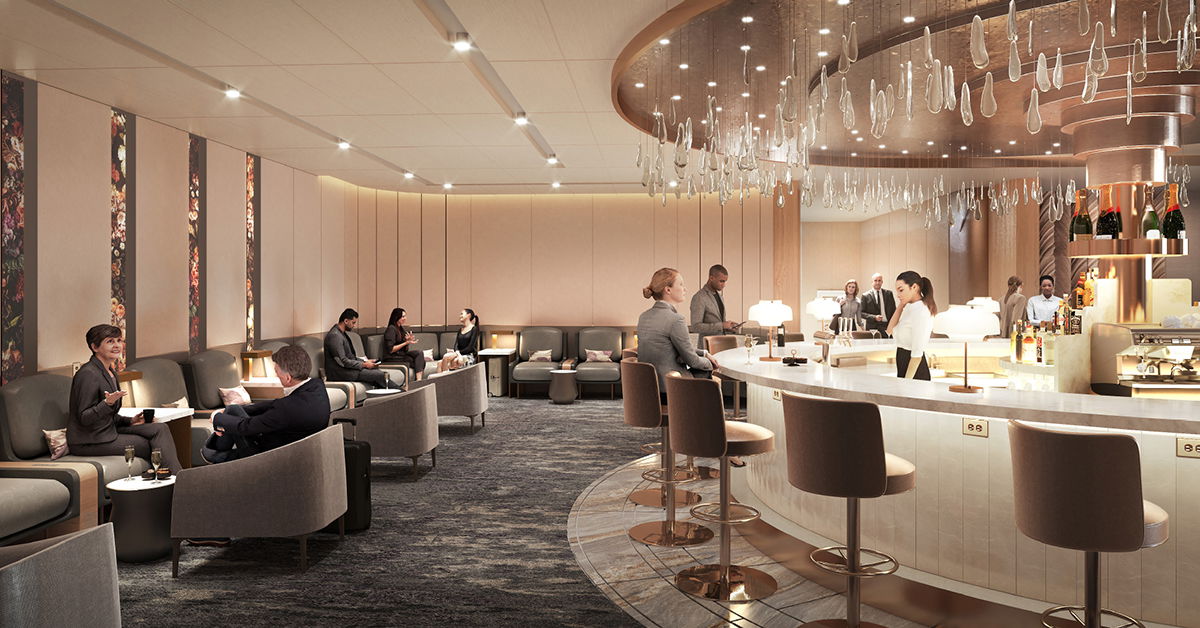 Bottom line
British Airways will be moving to American Airlines' Terminal 8 at JFK as of December 1, 2022. Overall this should be great news for passengers, given that it will make connections between the two airlines more seamless.
With the two airlines moving in together, we're also seeing a reimagined passenger experience, including the introduction of a new check-in facility and new lounges. I'm particularly curious to learn more details about the lounges, including the amenities and access requirements.
What do you make of these changes to JFK Terminal 8?