Hello from Miami! I've just finished off my current review trip by flying Virgin Atlantic's new Airbus A330-900neo Upper Class (business class) from London to Miami. I've long been a fan of Virgin Atlantic, and I was curious to see how the carrier's new A330-900neo business class is. Well, I was impressed. Let me share some key takeaways, and then I'll have a full trip report soon.
Virgin Atlantic's comfortable A330-900neo Upper Class seats
Virgin Atlantic introduced an all-new business class product on its Airbus A330-900neos. Historically Virgin Atlantic had herringbone seats in business class (this is still the case on Airbus A330-300s and Boeing 787-9s). Then the airline introduced a new business class seat on Airbus A350-1000s, and now we're seeing yet another new business class product on Airbus A330-900neos.
Virgin Atlantic's A330-900neo business class should look familiar, as it's the same business class product that Delta has on its A330-900neos. The airline has customized Vantage XL seats with doors.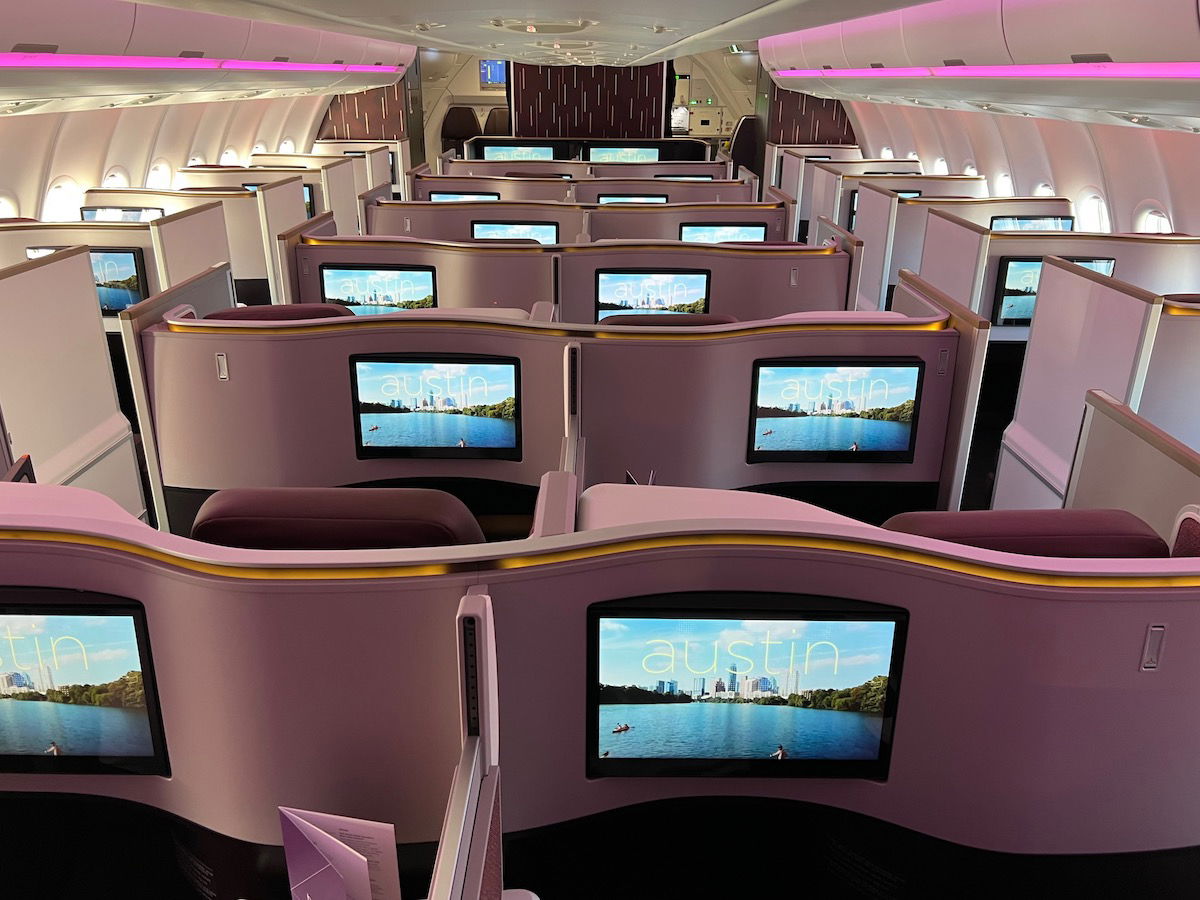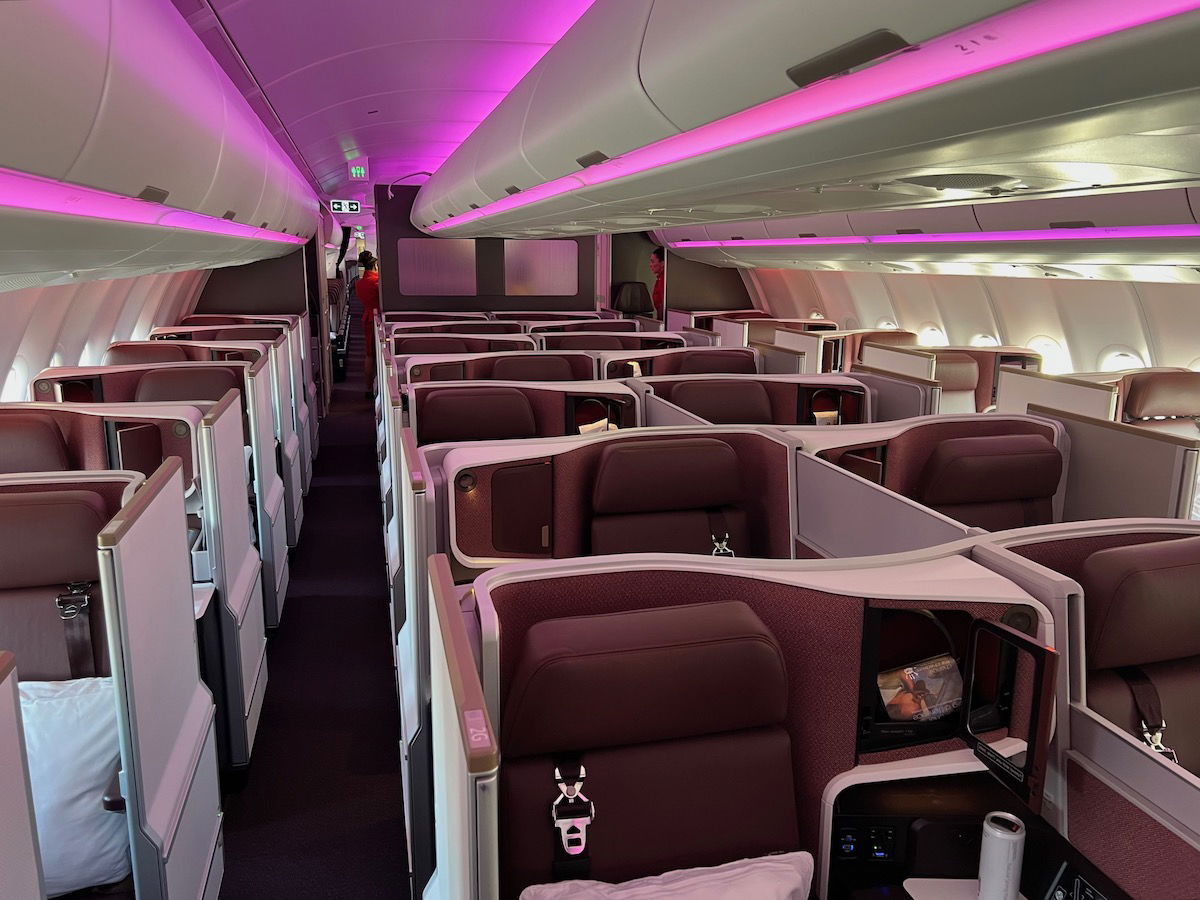 This is a very good business class seat for an A330-900neo. The reality is that this plane isn't as wide as the A350 or 787, so you're definitely going to feel that the seats are a bit narrower than on some other popular wide body jets.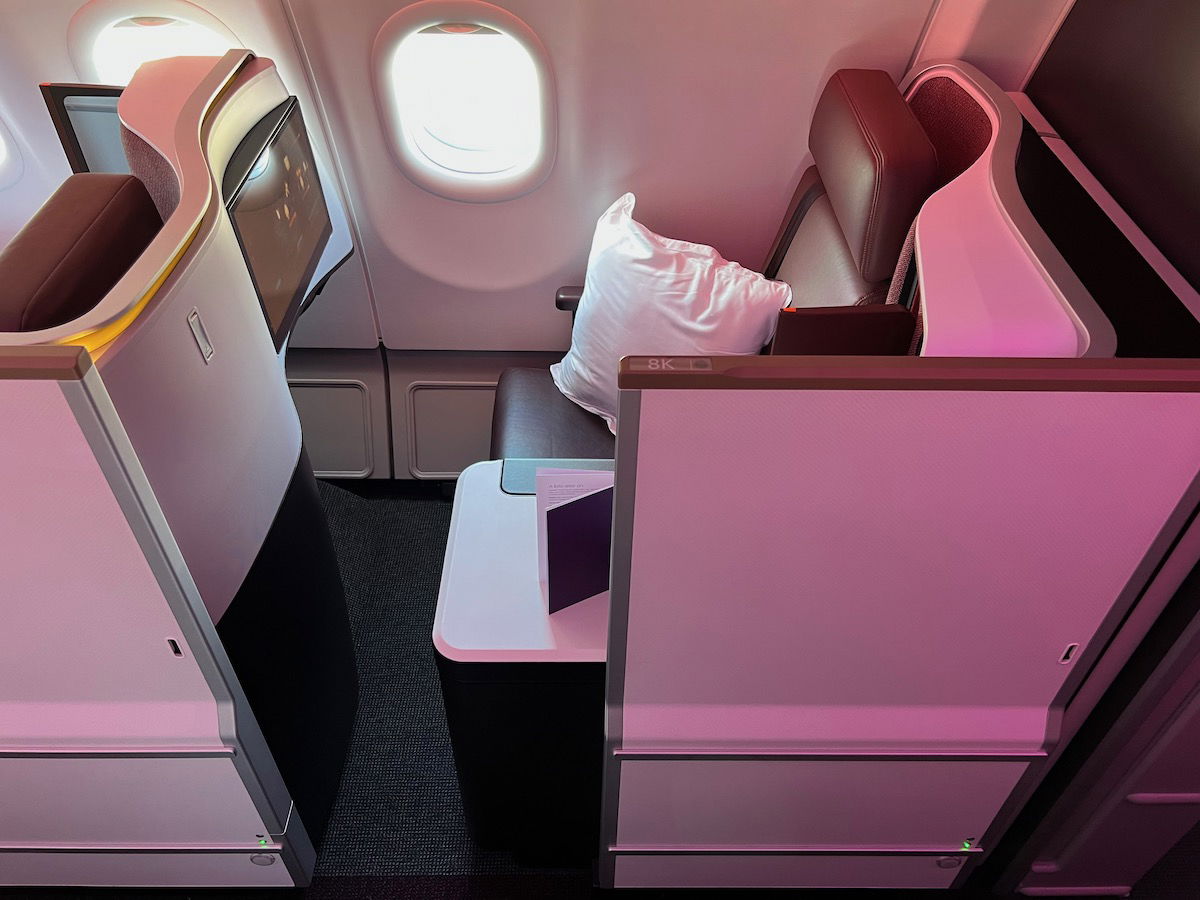 I found the seat finishes to be well thought out and nice-looking, as you'd expect, as Virgin Atlantic is good at having stylish cabins.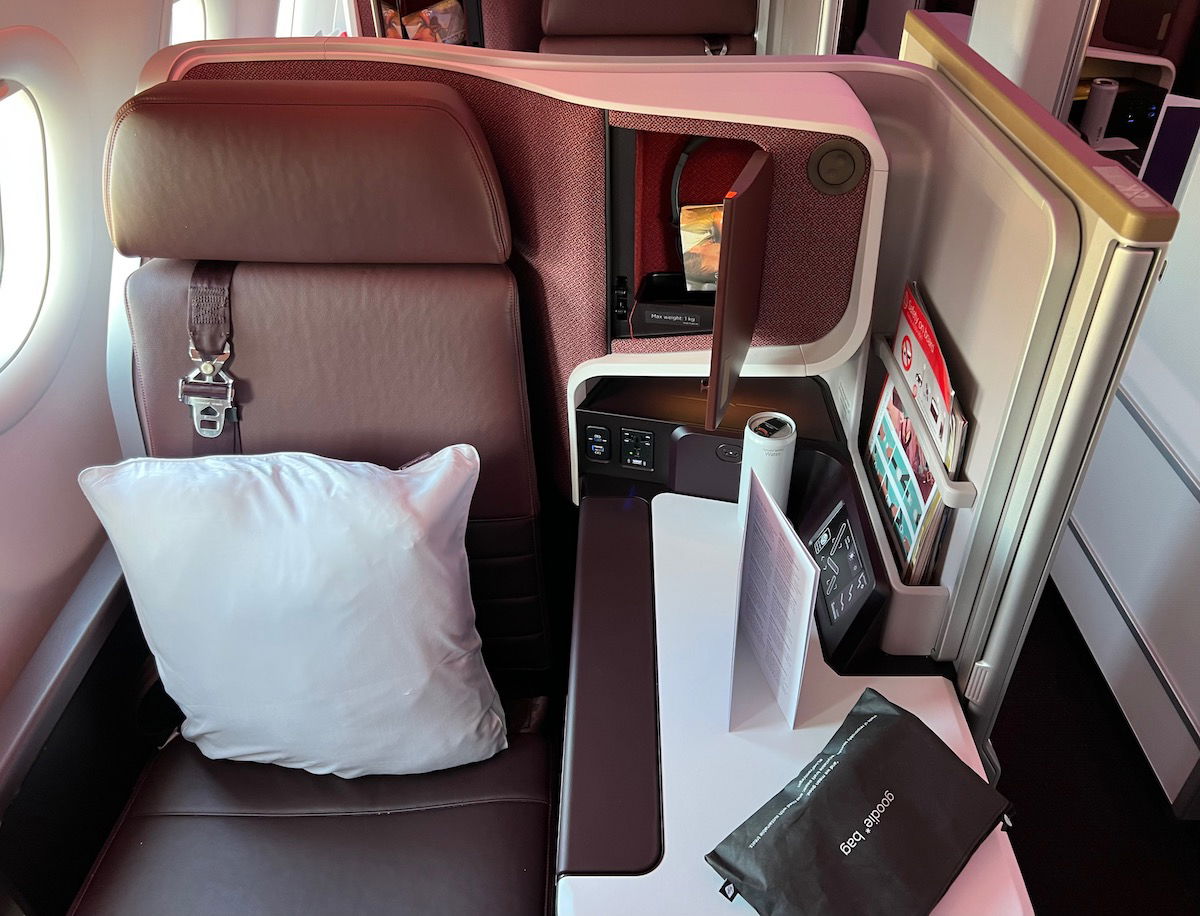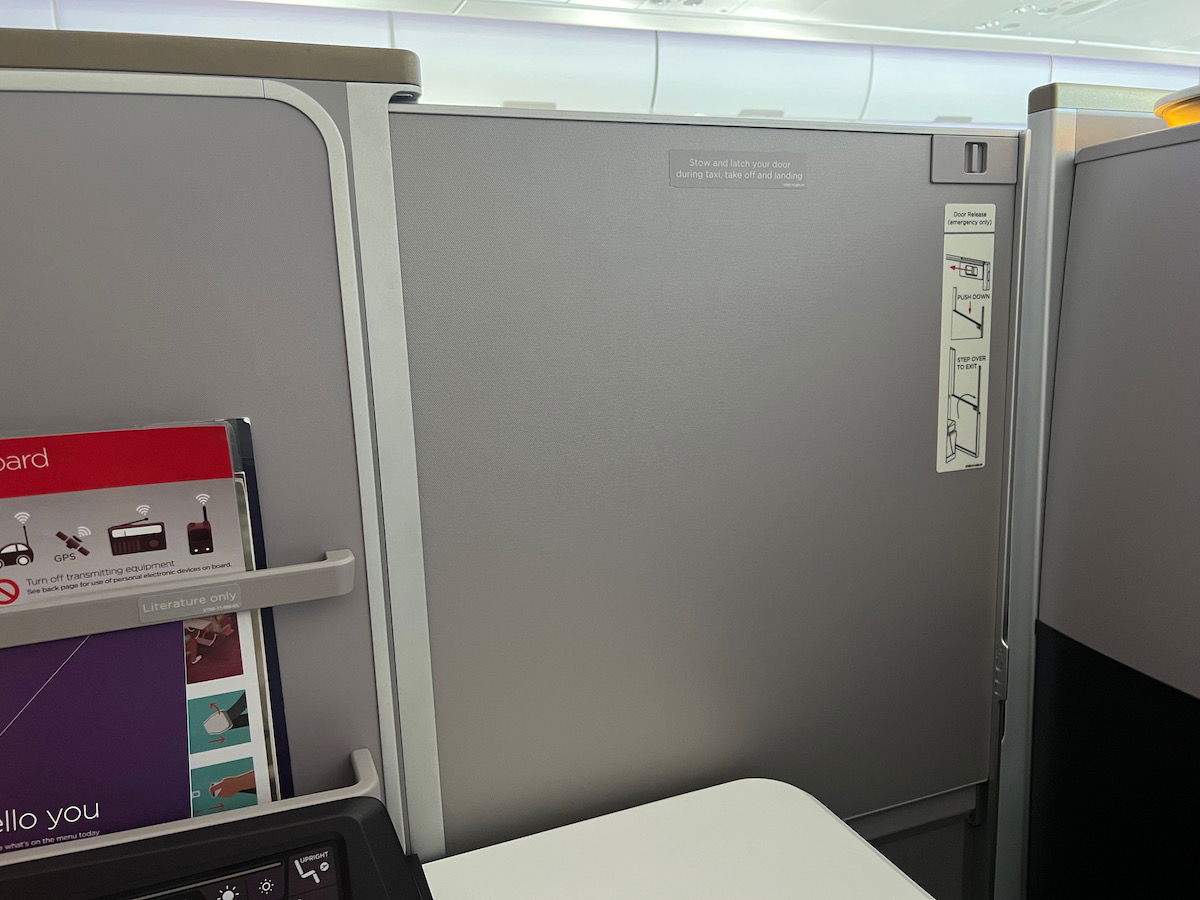 As is the case on all planes, Virgin Atlantic also has a social space on the A330-900neo. This isn't a bar, but rather is a small lounge with seating and a selection of self-serve snacks.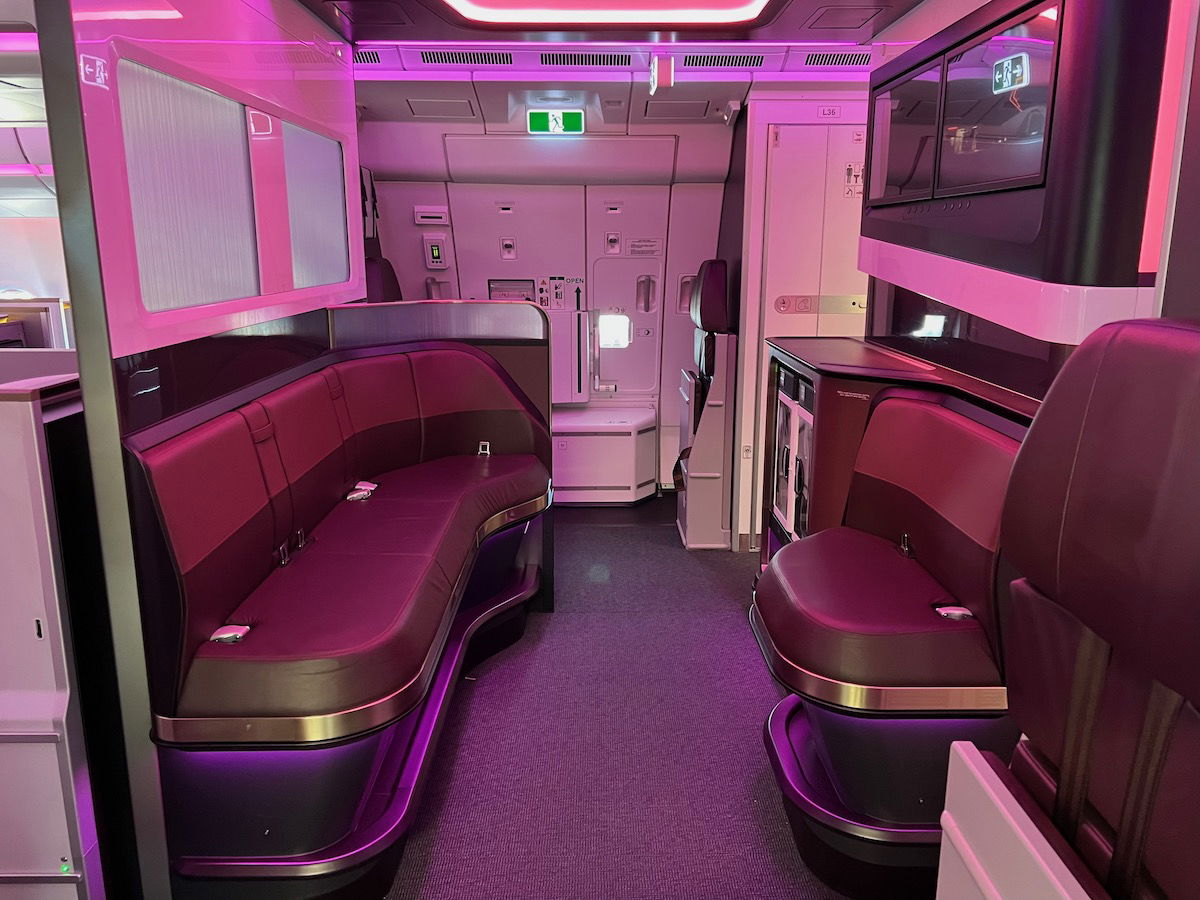 Virgin Atlantic's great A330-900neo Upper Class tech
New planes don't just have new seats, but also have new tech, which is another awesome advantage of this jet. Virgin Atlantic's A330-900neos have plenty of charging, including two USB-A outlets, one USB-C outlet, one AC power outlet, and wireless charging.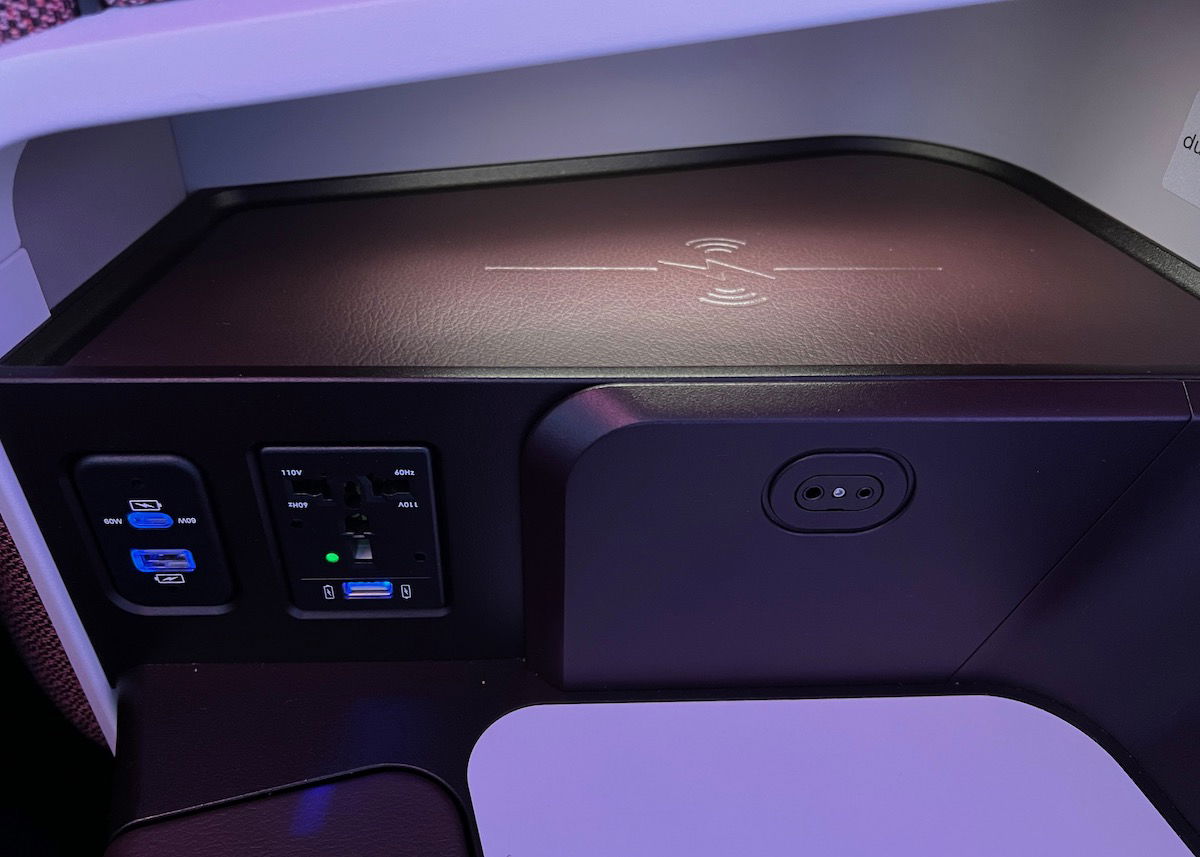 On top of that, Virgin Atlantic's A330-900neos have Viasat Wi-Fi, which is as good as it gets. You could buy a plan for the entire flight for £18.99 with no data caps, which I found to be reasonable.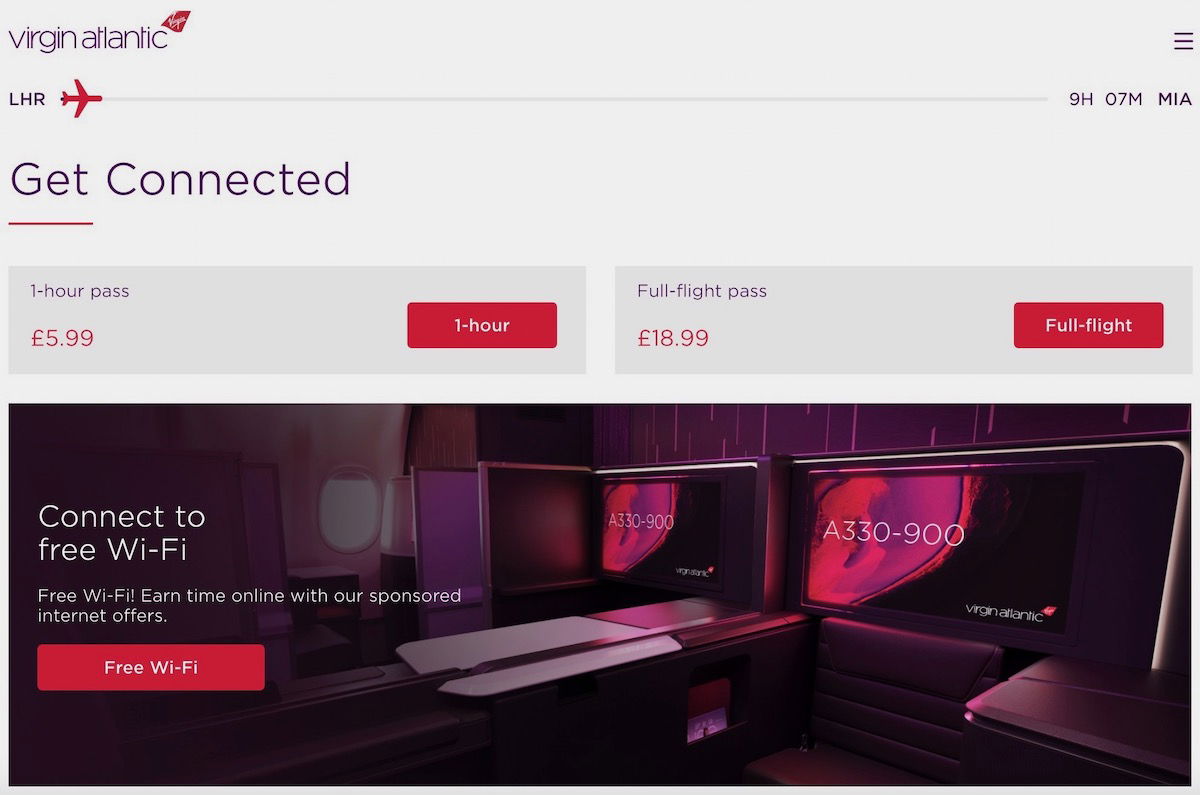 On top of that, the A330-900neo has an excellent entertainment system, with a huge variety of movies, TV shows, and more. The plane also has bluetooth audio technology, so you can use your own headphones for the inflight entertainment. I'm such a fan of this, and I'm happy to see this becoming increasingly common.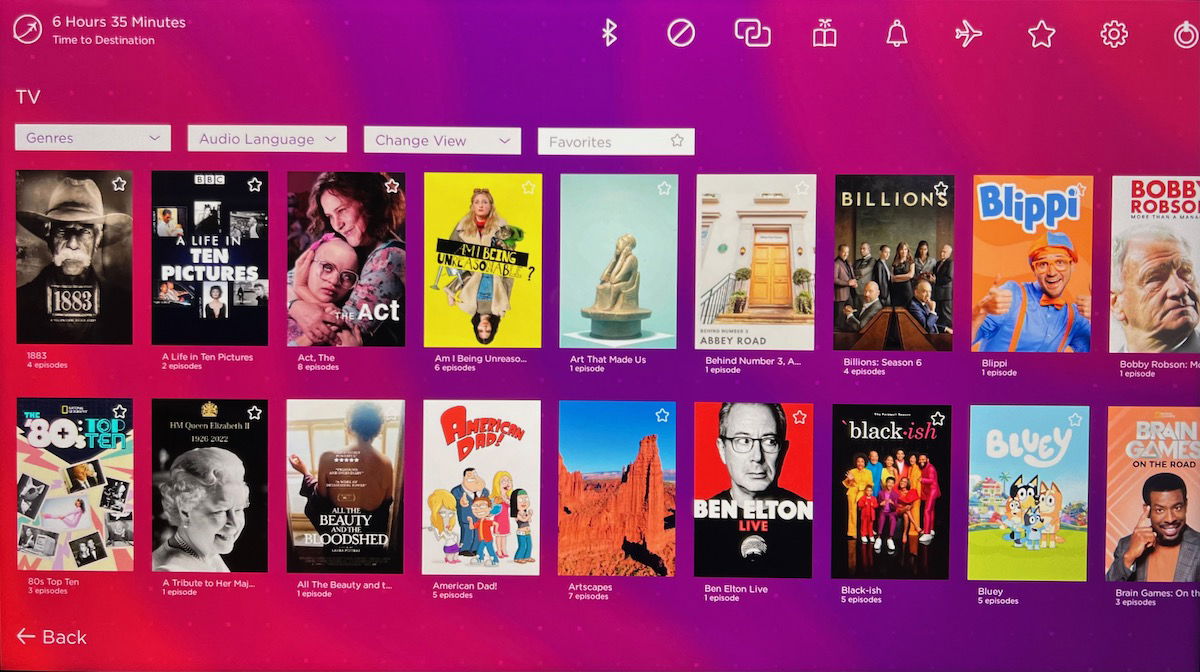 Virgin Atlantic's well-rounded Upper Class soft product
If you ask me, Virgin Atlantic offers one of the all-around most consistently solid transatlantic business class experiences. It's not that the airline really leads the industry in any one way, but I find that Virgin Atlantic flight attendants are consistently friendly, the food is typically quite good, and I appreciate the little touches that go into the experience.
On this flight, lunch was served after takeoff, starting with drinks and chips.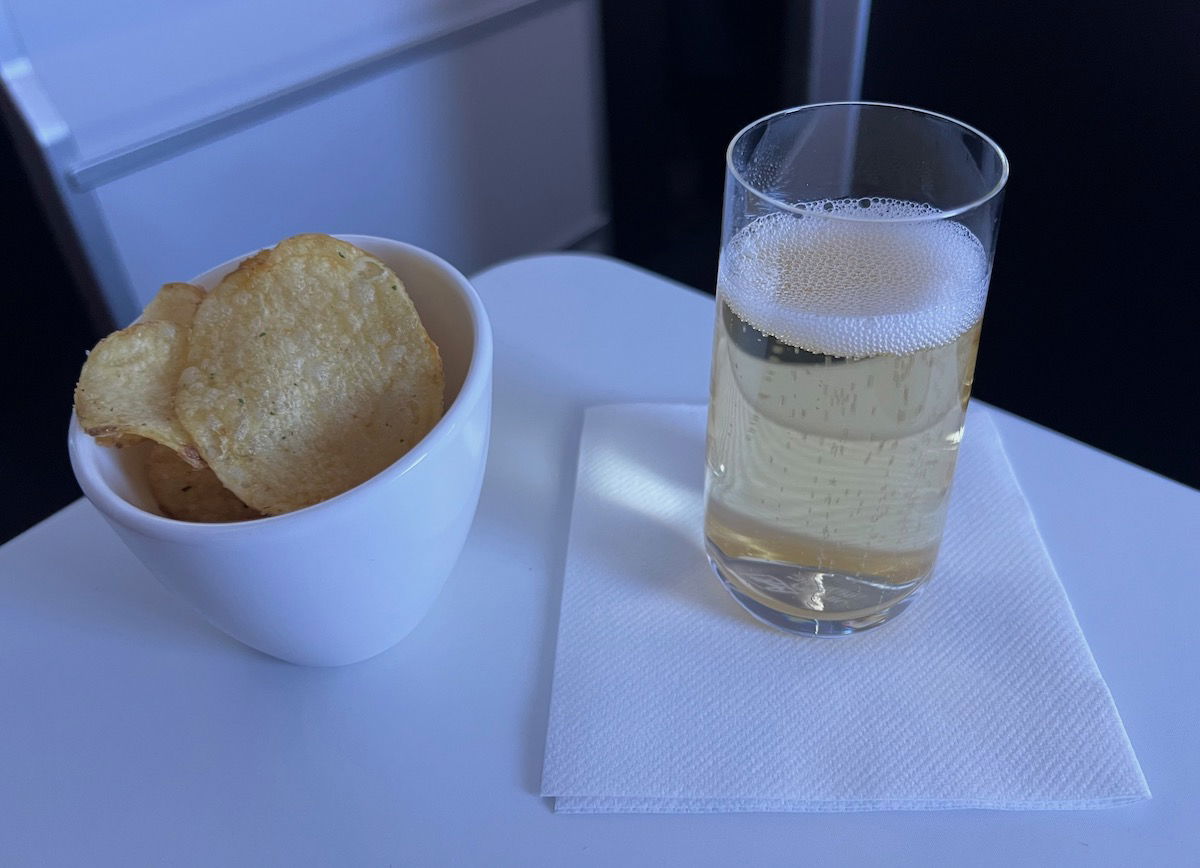 For the starter I selected what was described as the chicken parfait with apricot chutney and crostinis. While not exactly what I was expecting, it was good nonetheless.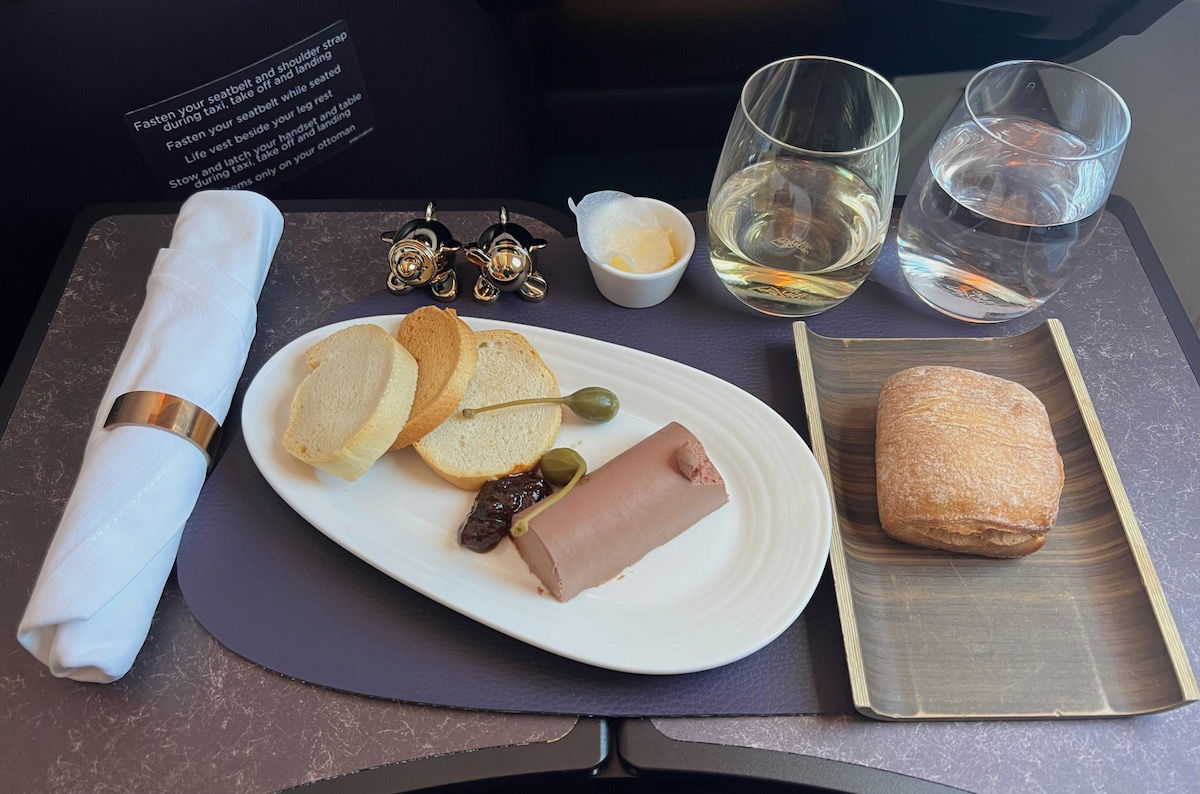 For my main course I selected the miso and sesame crusted salmon, which was very good. Also notice that unlike in British Airways first class, a plastic container isn't used for the sauce. 😉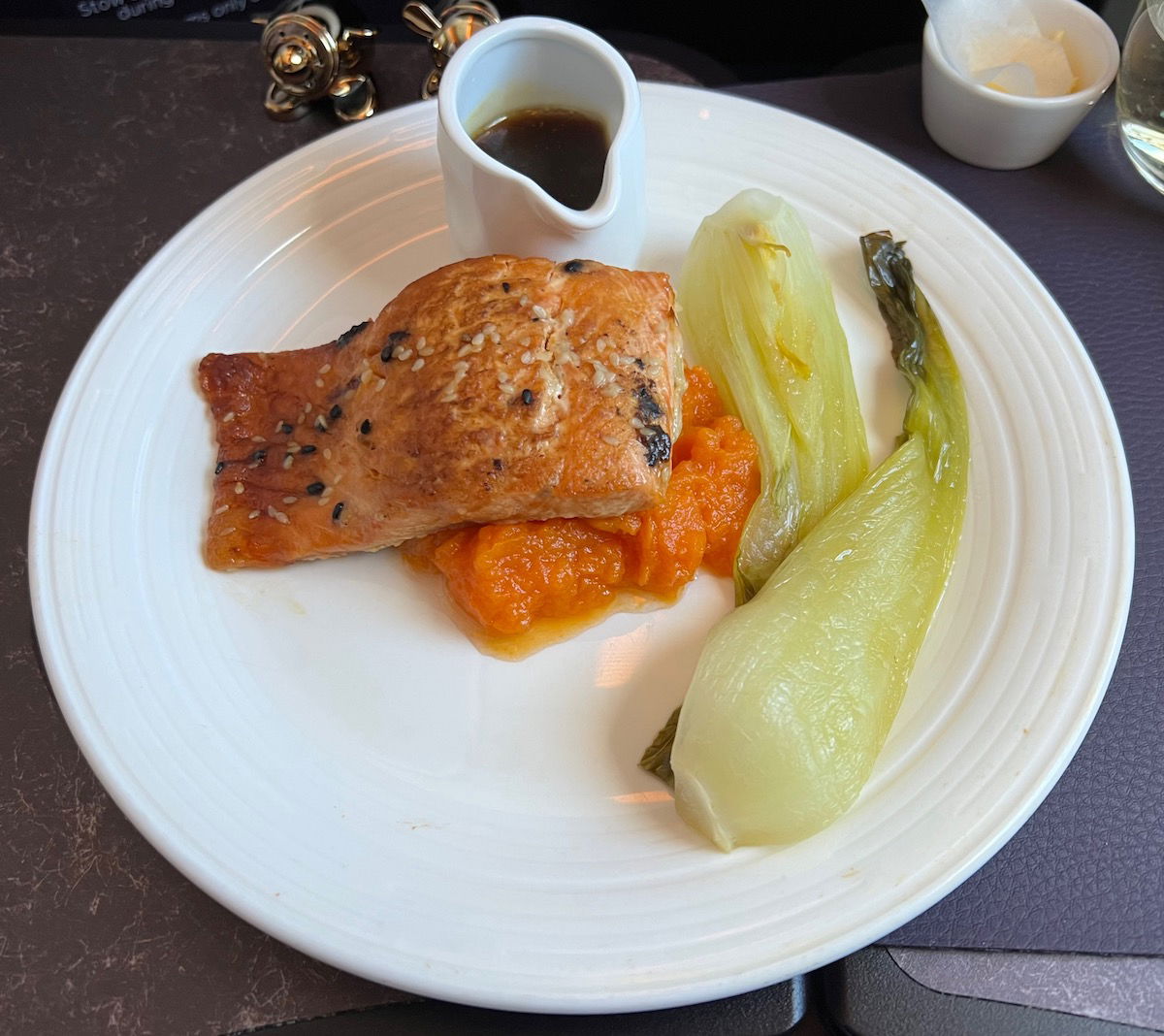 For dessert I had a black forest gateau with coconut vanilla cream and raspberry flakes.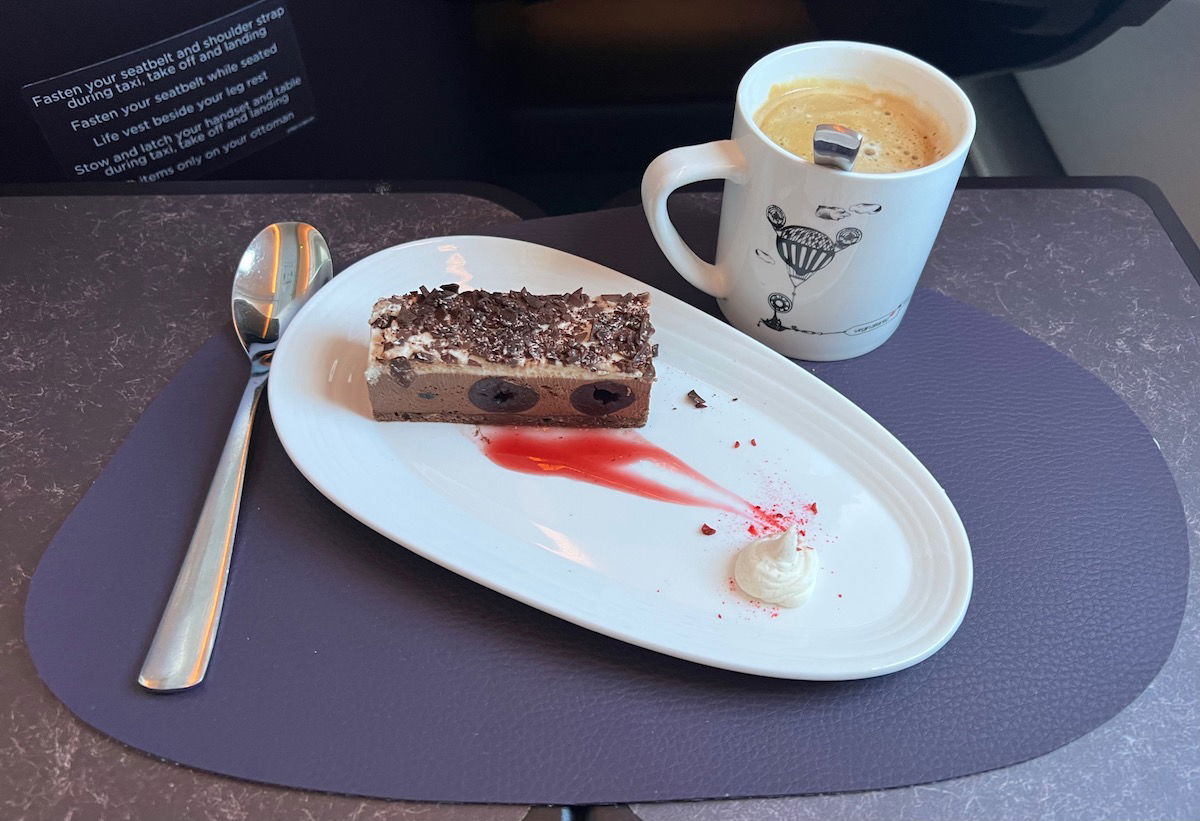 Lastly there was also a cheese plate, which had some interesting options on it.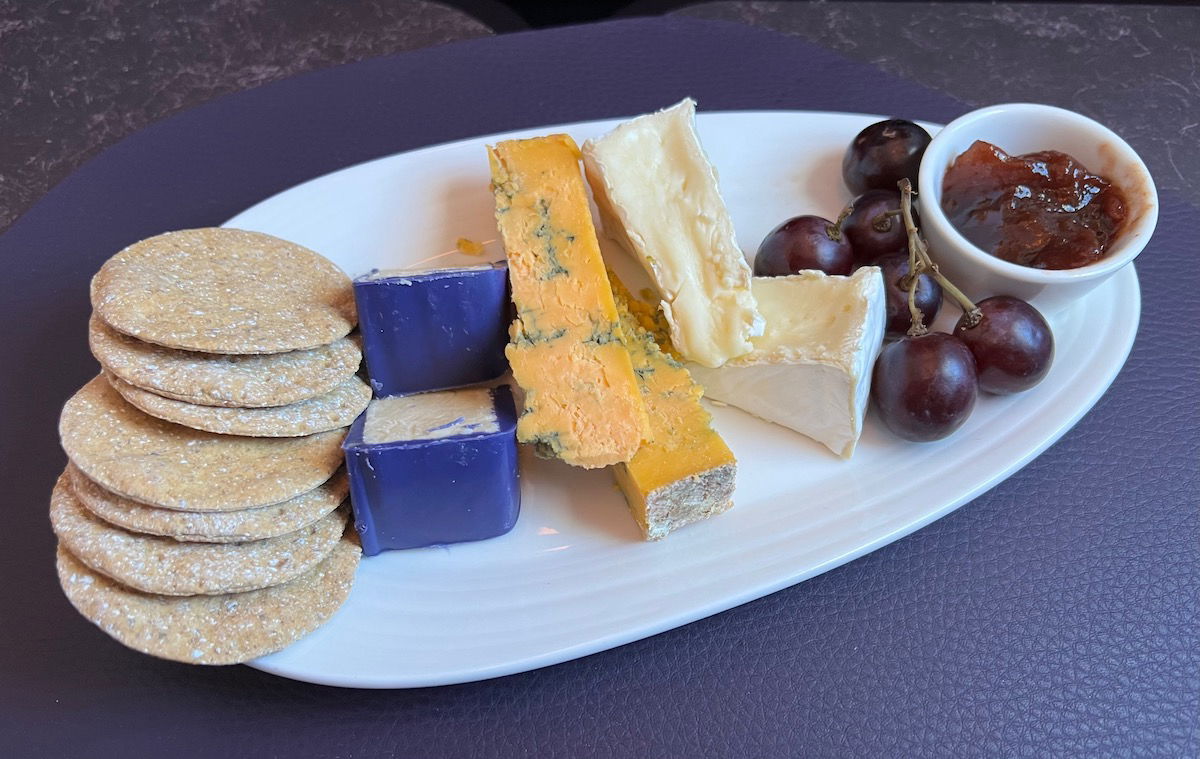 I appreciate the cute touches that go into Virgin Atlantic's service, from the airplane-themed salt & pepper shakers, to the ice cream in the fridge in the social area.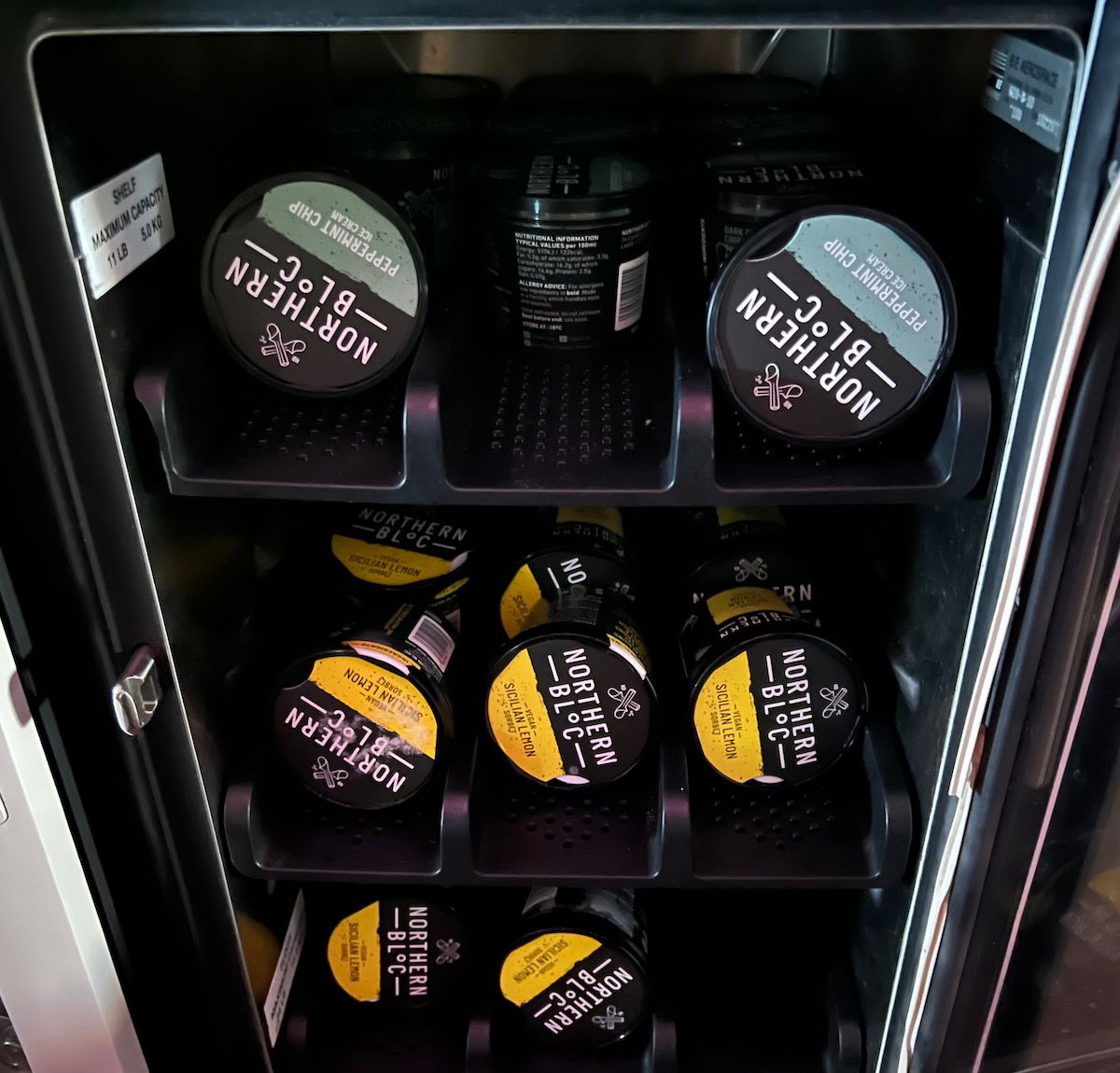 Virgin Atlantic has comfortable bedding in Upper Class, including a mattress pad, a thick pillow, and a very cozy blanket.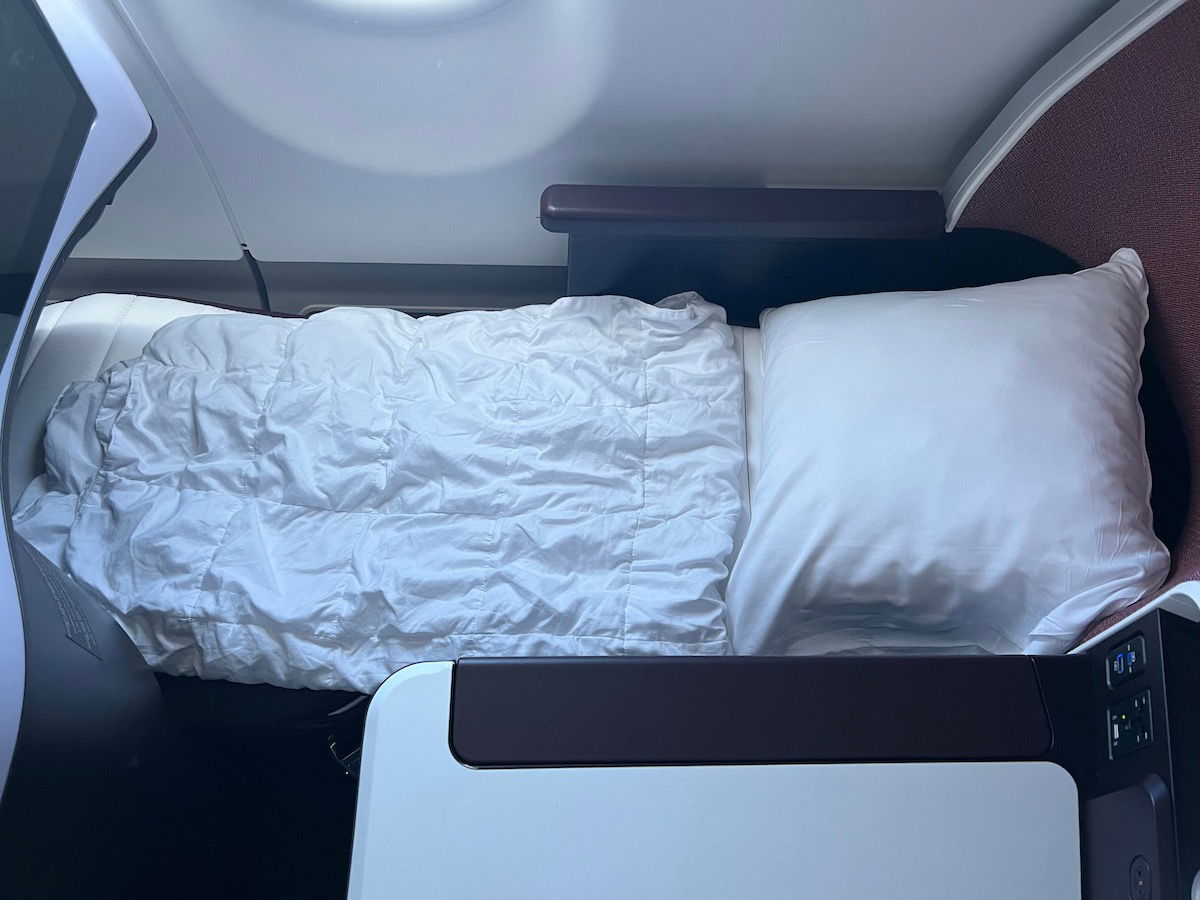 Most important of all, Virgin Atlantic flight attendants just consistently seem like they enjoy their jobs, so it's a pleasure to fly with them. On average I find that service is better in Virgin Atlantic business class than in British Airways first class. That's kind of sad.
Bottom line
Virgin Atlantic's new Airbus A330-900neo Upper Class is excellent. While the seats aren't particularly wide, I love the privacy, comfort, and technology, including wireless charging, bluetooth audio, and high speed Wi-Fi.
On top of that, as always I enjoyed the Virgin Atlantic soft product, including the tasty food, the thoughtful amenities, and the friendly service. This was my first time flying Virgin Atlantic since the start of the pandemic, and I'm happy to see it's just as good as I remember.
What do you make of Virgin Atlantic's A330-900neo Upper Class?