Of the three major bank-issued transferable points currencies, American Express Membership Rewards has the most airline transfer partners. By last count, they had 17 airline transfer partners: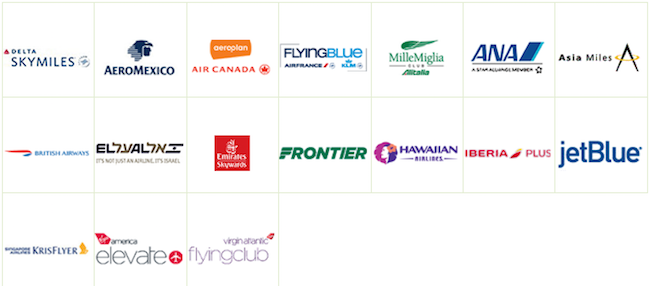 However, I've received several comments and emails from readers over the weekend noting that Cathay Pacific's Asia Miles program no longer shows online as an American Express Membership Rewards transfer partner:
Cathay Pacific is actually one of American Express' newer transfer partners, as they were added back in mid-2012.
I'm not quite sure what to make of this. On one hand it's possible that the partnership was discontinued, though if that were the case I find it a bit odd that no advance notice was given, and/or that no announcement was made about it at all.
In a way this kind of seems like what happened between Korean Air SkyPass and Chase Ultimate Rewards, whereby the partnership was temporarily suspended, before being reinstated.
Either way I wouldn't consider this a huge loss. Personally I've never transferred Membership Rewards points to Asia Miles for my own travels. That being said, there aren't many oneworld members that are Membership Rewards transfer partners, and Cathay Pacific does have a fairly lucrative oneworld distance based award chart, which allows up to five stopovers:
I've put in a query with American Express, so I'll report back when I hear what's going on.